It's the beginning of 2023, meaning your PTO days just hit the refresh button. If you're like us, you want to make the most of your days off this year. In this article, we'll dive into four of the most common amounts of days off and tell you exactly how to spend them – so you have no excuses. Don't be like 55% of Americans and waste days off, take them all this year and take them with us!
If you have 10 days of PTO…
You're not working with the most here so you need to make your weekends count. Try taking off a Friday and a consecutive Monday so that you'll have extra long weekends. Combine these long weekends with holidays you also already have off, and you're able to get some 5-day weekends you deserve. For your weekend getaways, try this:
Joshua Tree – 2 days off
You have Memorial Day off already, so request 5/26 and 5/30 off and enjoy a desert-dwelling getaway. Stay at Lava Rocks for its pool and hot tub where you can decompress after a day of exploring Joshua Tree.
Fort Lauderdale – 2 days off
Easy to access from a nearby Miami airport, Fort Lauderdale makes for a great getaway during a weekend as Florida-friendly as the Fourth of July. Try a stay at our beachfront home Casa Bermuda and enjoy a five-day weekend when you take off Friday 6/30 and Monday 7/3.
Palm Springs – 2 days off
Take off Thursday 11/9 and Monday 11/13 in between Veteran's Day for a five-day vacay in the Southern California sunshine. Stay at one of our Palm Springs Hotels like Hotel El Cid.
Charleston – 2 days off
Treat the fam to Thanksgiving done differently at one of our Southern comfort homes, like Live Oak in Charleston. Take off Friday 11/24 and Monday 11/27 for five days off.
Our homes are perfect for hosting events like Friendsgiving or Thanksgiving! Click here to see why AvantStay makes the best place to have your holidays.
Austin – 2 days off
Escape the winter in this heated TX destination. Invite the fam and take off 12/26 and 12/29 for a 5-day vacation! Stay at Barton in Austin where the views are almost as good as the feeling of warmth in December.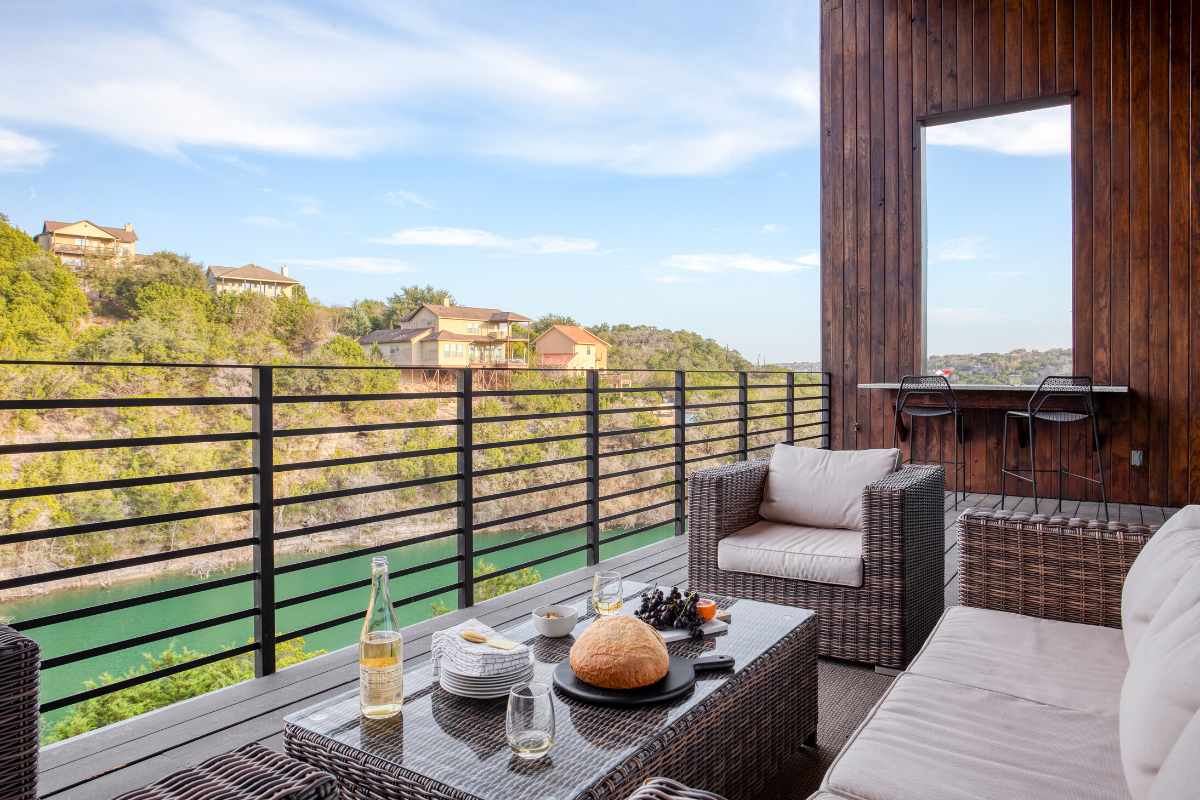 If you have 14 days of PTO…
Oregon Coast – 5 days
Let's start your PTO out with one of our favorite destinations. Try taking 5 days off (Monday-Friday) in the late spring to enjoy the OR Coast during its best season. There's so much to explore on the Oregon Coast so you want to make sure you have enough time! Stay at The Purcell House to experience the cutest breakfast nook you've ever seen. With views where the mountains meet the ocean, this stay's one you'll never forget.
Temecula – 3 days
Hello, summer! Craving a vineyard vacation? We feel that. Take off Wednesday-Friday this summer for a 5-day vacation to Camila in Temecula. With its indoor/outdoor koi pond, pool, hot tub, views of the mountains, and room for up to 20, this stay came to impress even the snobbiest of wine-o's (not that that's you!)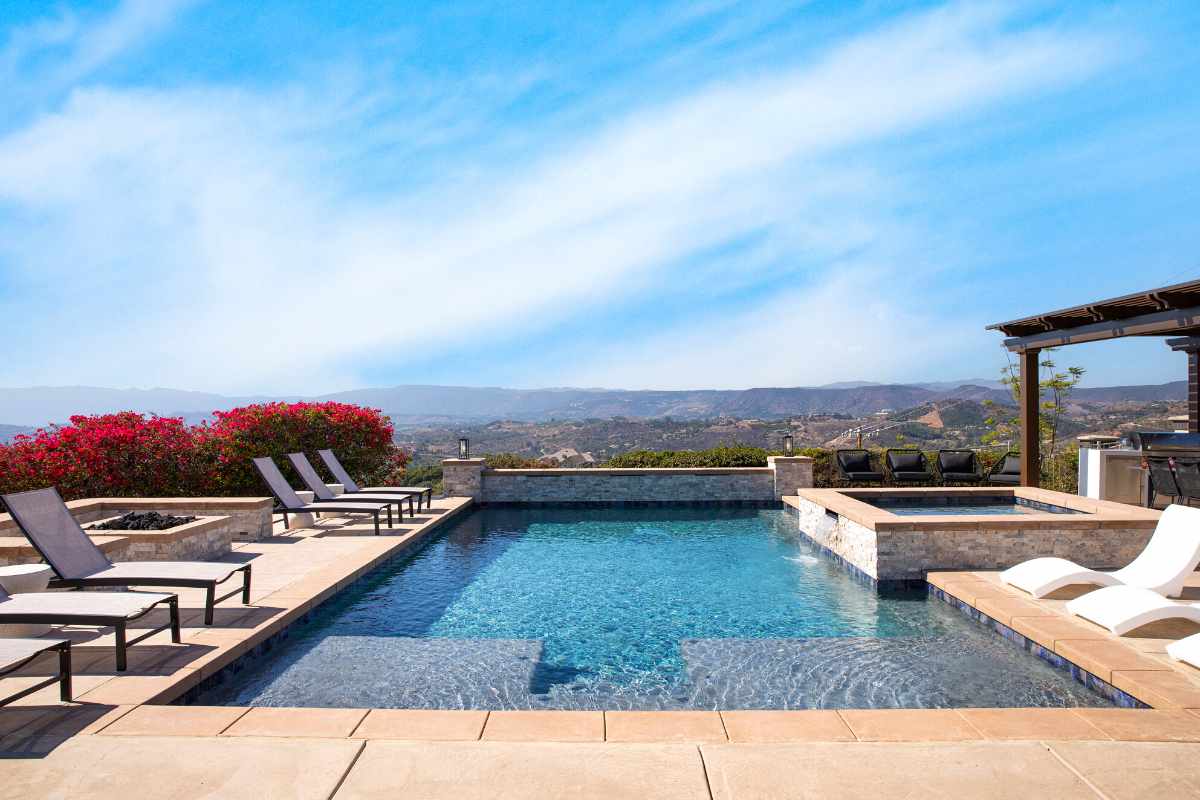 San Diego – 2 days
Fall's coming in hot at this point and you need a decompression session from your busy summer. Take 2 days off (Friday and Monday) for an extended weekend in San Diego. Stay at Camden: an elevated Californian villa with lavish living in a beach town setting. Looking for things to do during your trip? Check out our 32 Best Things to Do in San Diego!
Breckenridge – 4 days
Okay, so everyone knows you need at least one ski trip a year. For yours, take 4 days off (Tuesday-Friday) in mid-November for a powder-filled trip with plenty of time to ski, snowboard, and après ski your little heart out. Stay at Frontier in Breckenridge where you have room for up to 16 guests, a hot tub, and views that look even better IRL.
ICYMI: we have ski-in/ski-out homes, too. Check them out here.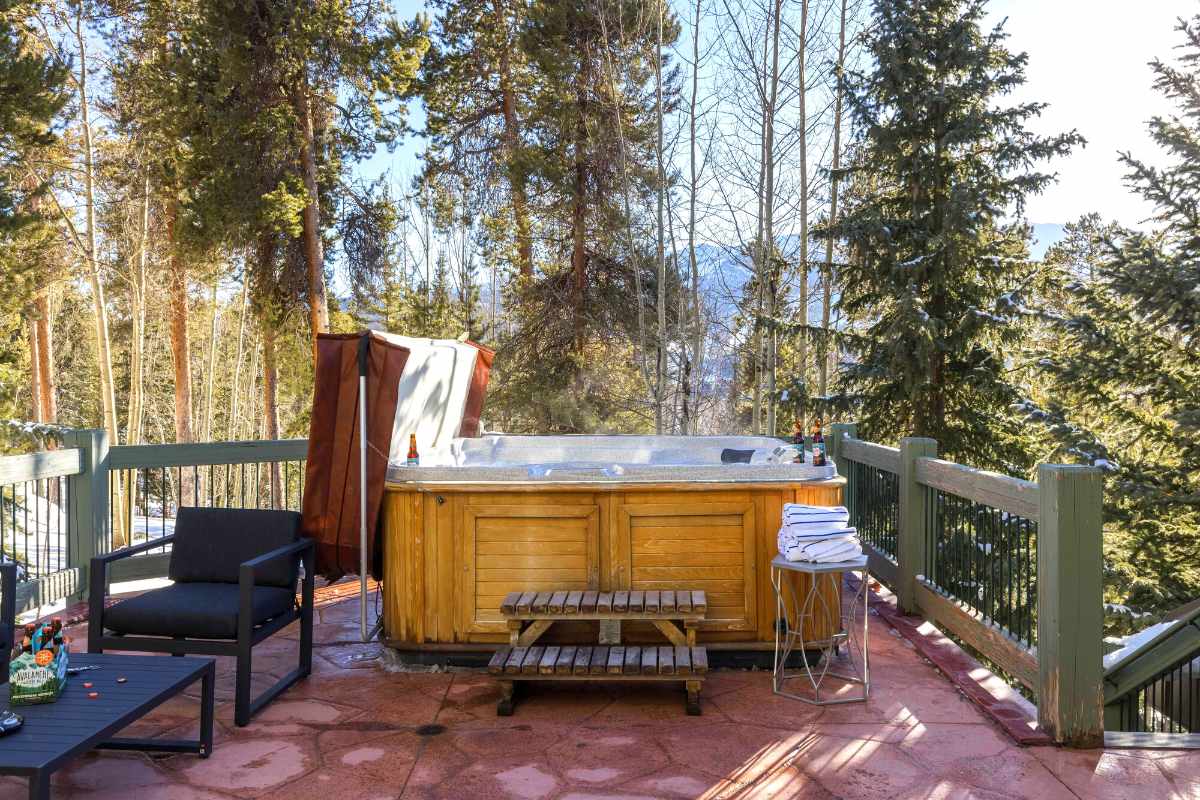 If you have 20 days of PTO…
Maui – 5 days
Wowee, let's escape winter and go to Maui! Start your 2023 off with a lovely getaway to Hawaii. Take off 5 days (Monday-Friday) for a full week off. Stay at Hono Hideaway where you can spend mornings cozied up in bed looking at the beach through the panoramic windows. Enjoy days spent by the beach and yummy piña coladas at the bar downstairs.
Nashville – 3 days
If you have a bachelorette party you're either throwing or joining this year, may we suggest the bachelorette capital of the world? Bring the girls to Nashville. We suggest y'all stay at 121 Hotel and buy out the full hotel for a rodeo-ready bach getaway. Make this weekend a long one by taking 3 days off: Thursday, Friday and the following Monday (to recover, duh).
Not partaking in the bachelorette festivities this year? No worries, Music City has plenty to do. Check out our 33 Best Things to Do in Nashville.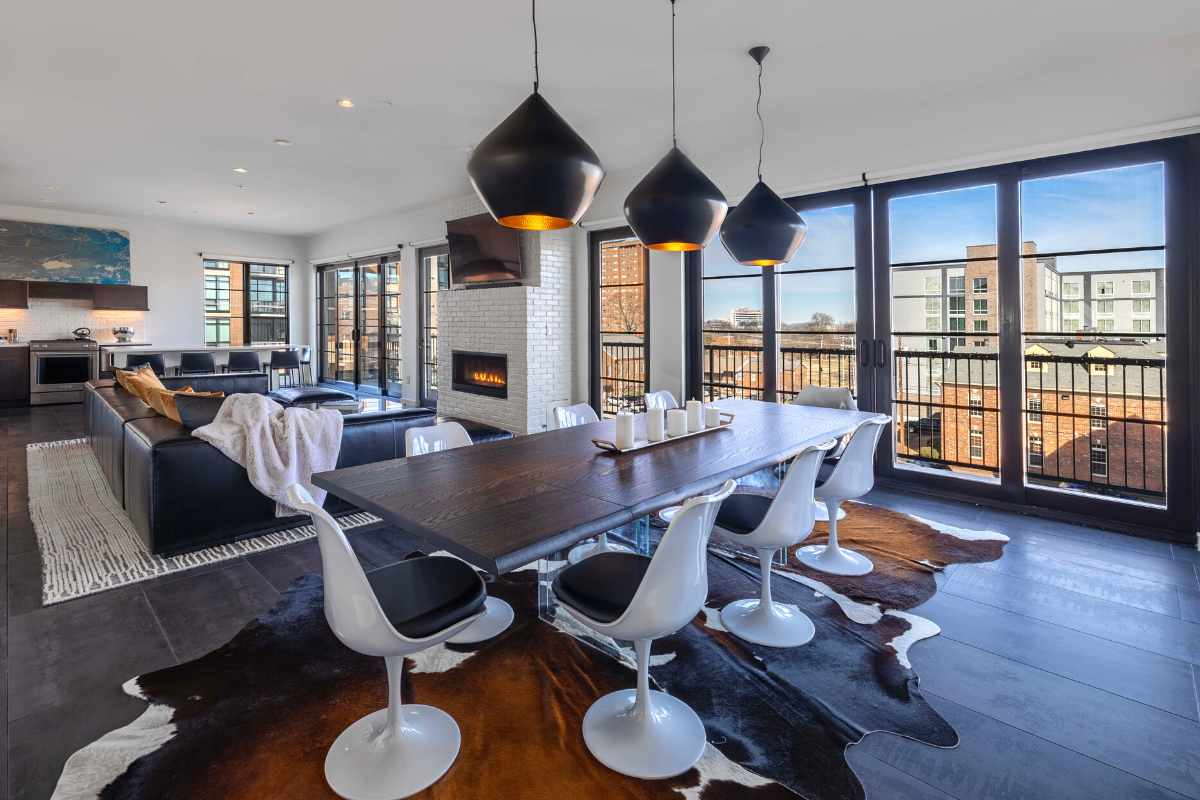 Big Bear – 3 days
Take an extended weekend trip by taking off 3 days (Wednesday-Friday) and stay at Avalon Pines in Big Bear. This home is giving us all the summer camp vibes, minus the crowded bunk beds and wasp stings. When you're not basking in the glory of the forest around you, check out our list of Things to Do in Big Bear – we give you 43 options, so you'll never run out.
Destin – 4 days
Take 4 days of PTO off in August when the crowds slightly start to slim down in Destin. Stay at our beachfront home, Destiny on the Sand. Enjoy the best of the best views, walking distance to restaurants and shops, and 33' of beach frontage. And what's better than a private beach? Nada! See ya there.
Park City – 5 days
Park City is best enjoyed in the winter. Come here in December and stay at Conifer. If you convince the fam to join, try taking off the 5 days between Christmas and New Year's (12/22 and 12/26-12/29). With these days off, you'll technically get a full 11 days off – meaning plenty of times to hit the slopes.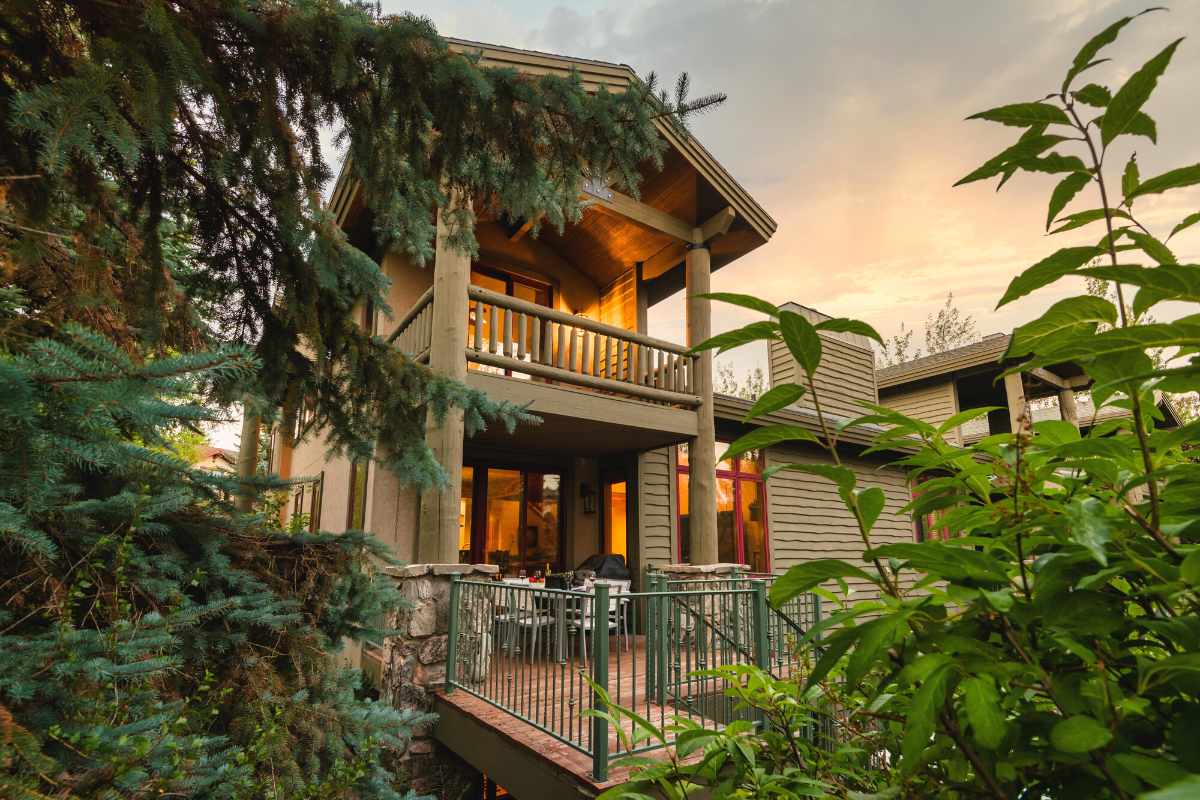 If you have unlimited days of PTO or work remotely…
Go ahead and just make a bucket list. We picked 5 destinations you've gotta see for yourself. No matter how long you want your getaway to be, our stays in these destinations are ready for you and the crew. We'll bring the luxe amenities, you bring the vibes. Meet you in…
Sedona, AZ
Brr, it's cold! Let's escape the snow and take a trip to Arizona. Try a stay at Roca Roja in Sedona. This stay has views for days and room for up to 12 guests. Enjoy days spent exploring AZ and a hot tub perfect for soaking away those post-hike aches.
Lake Tahoe
You should have at least one California cabin vacation a year – we don't make the rules. Between March and May, stay at Tamarack in Lake Tahoe to check off your cabin stay and enjoy all those summer camp cabin vibes, but this time, with drinks of your choice.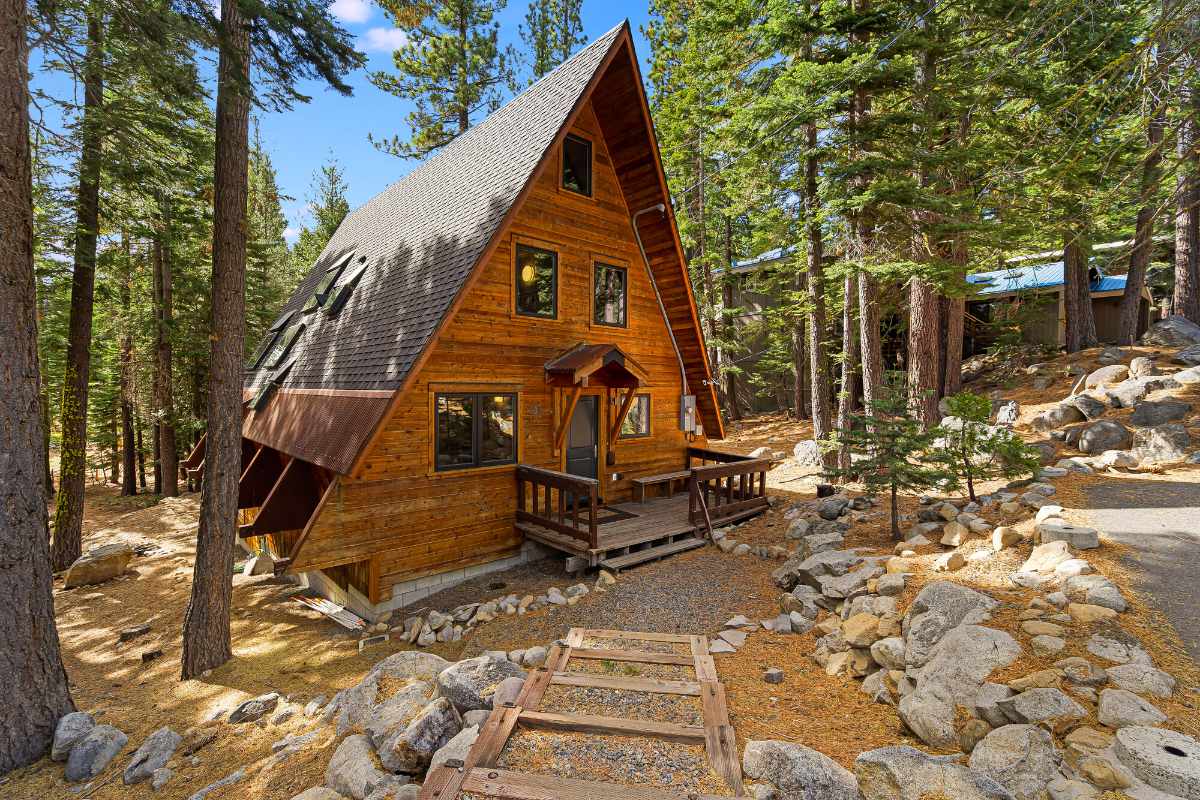 Maui
Warm welcomes, it's summertime! Head to Hawaii in July and stay at Hale Lokahi in Oahu. Wake up to views of the mountains from your bedroom suite and spend days lounging by the beach or enjoying any of the activities from our 51 Best Things to Do in Oahu.
Hudson Valley
Let's head upstate! Once you're ready for another vacay after your trip to Oahu, book a relaxing trip to Cortland in Hudson Valley. This 5-bed country home comes complete with its very own pool, fire pit, and lake. Get the group chat ready – this stay can fit up to 9 guests.
Smoky Mountains
Ever been to the Smoky Mountains? Regardless if you answered yes or no, you've gotta go this year. The Smokies are a must-see, especially during peak fall foliage season (mid-October to early November). Stay at Haywood and enjoy your very own indoor pool, movie theater, 3 levels of decks, and views you've only dreamed of