A-frame homes are a style we will never grow tired of. There's something about coming home to a cabin with vaulted ceilings, exposed roof beams, and a loft space – it just feels right. Whether you're ISO a trip to a cabin for a friends' reunion, a birthday, or simply to get away from it all, we've come up with the best AvantStay A-frame Airbnbs in California – all complete with those cozy cabin vibes you're yearning for.
If you find yourself looking for a travel experience that values your privacy, safety, and cleanliness, maybe it's time to try AvantStay, your new travel BFF for group travel.
AvantStay is a gem in the short-term vacation rental world. We display our signature style in over a thousand homes with award-winning interior design, seamless group travel experiences, upgrades and experiences at the touch of a button, and a unique pay-per-person feature on the app. While all AvantStay properties can be booked through Airbnb, they can also be booked directly through our website.
Apart from its top-of-the-line technology and innovation, AvantStay homes are in primo locations – places you've been dying to check out, and experiences you're ready to check off your bucket list – like a stay at an A-frame! Let's get to it.
Tamarack – Lake Tahoe, CA
Your dream cabin just entered the chat. Meet Tamarack, a Lake Tahoe A-frame cabin tucked away in the tall pine trees. This home features a cozy deck with al fresco dining and an open floor plan with gorgeous natural light inside. Ideal for a quick getaway with your friends, this stay has room for up to 10 guests.
Want inspo for what to do during your trip? Check out our 47 Things to Do in Lake Tahoe.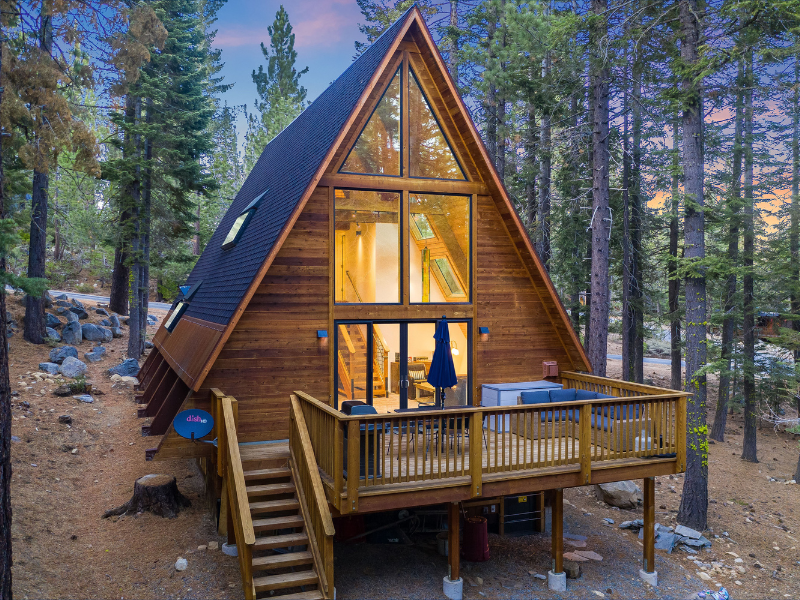 Wildhaven – Lake Arrowhead, CA
Located just minutes away from the lake you'll find the inviting A-frame that is Wildhaven. Deep in Lake Arrowhead, this stay comes with all you need for an idyllic cabin retreat: a fireplace, billiards table, bar, board games, two balconies, a fire pit, and plenty of places to kick back and relax. Invite up to 10 guests and green light your getaway to this lovely Lake Tahoe Airbnb.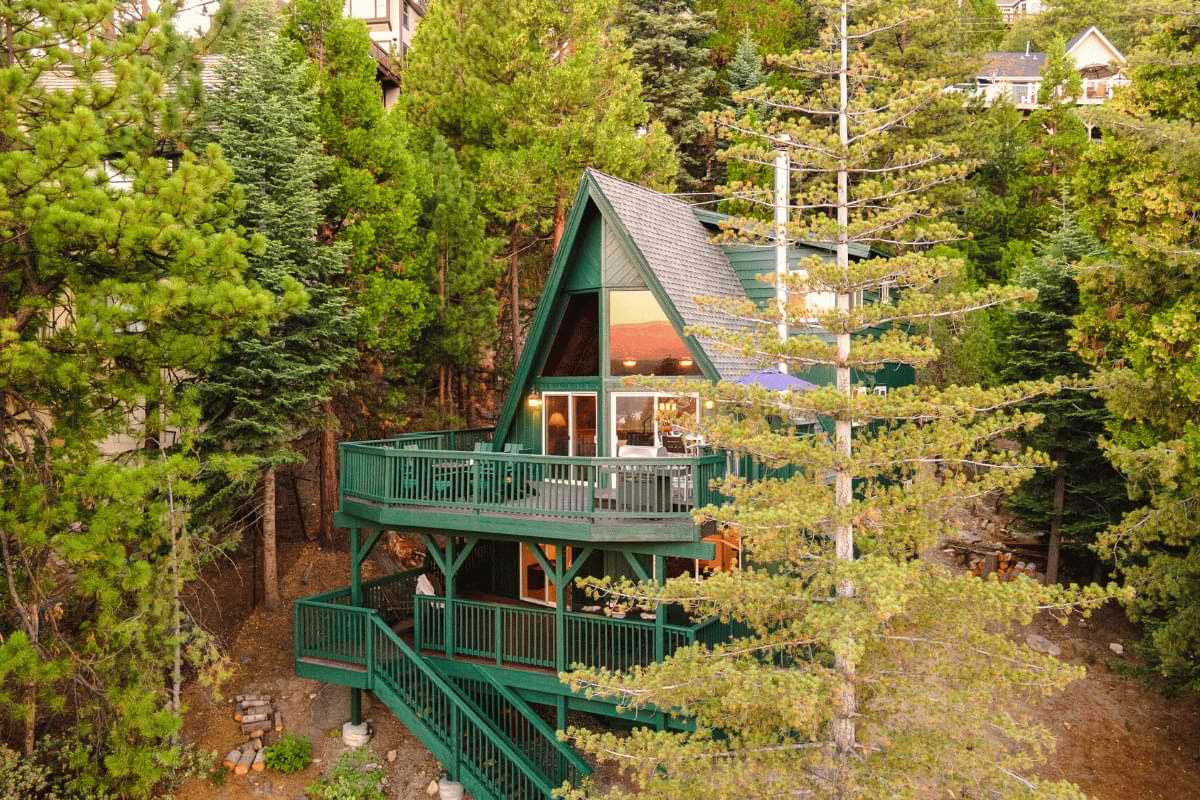 Midnight – Lake Tahoe, CA
A-frame, but make it modern. Midnight is a remodeled cabin situated in the pines of Lake Tahoe. If you're craving a ski sesh on your next vacation, definitely head here – this stay is close to Olympic Valley. With its wood interiors, cozy furniture, and tall ceilings, Midnight is bound to be one of your favorite woodsy getaways yet.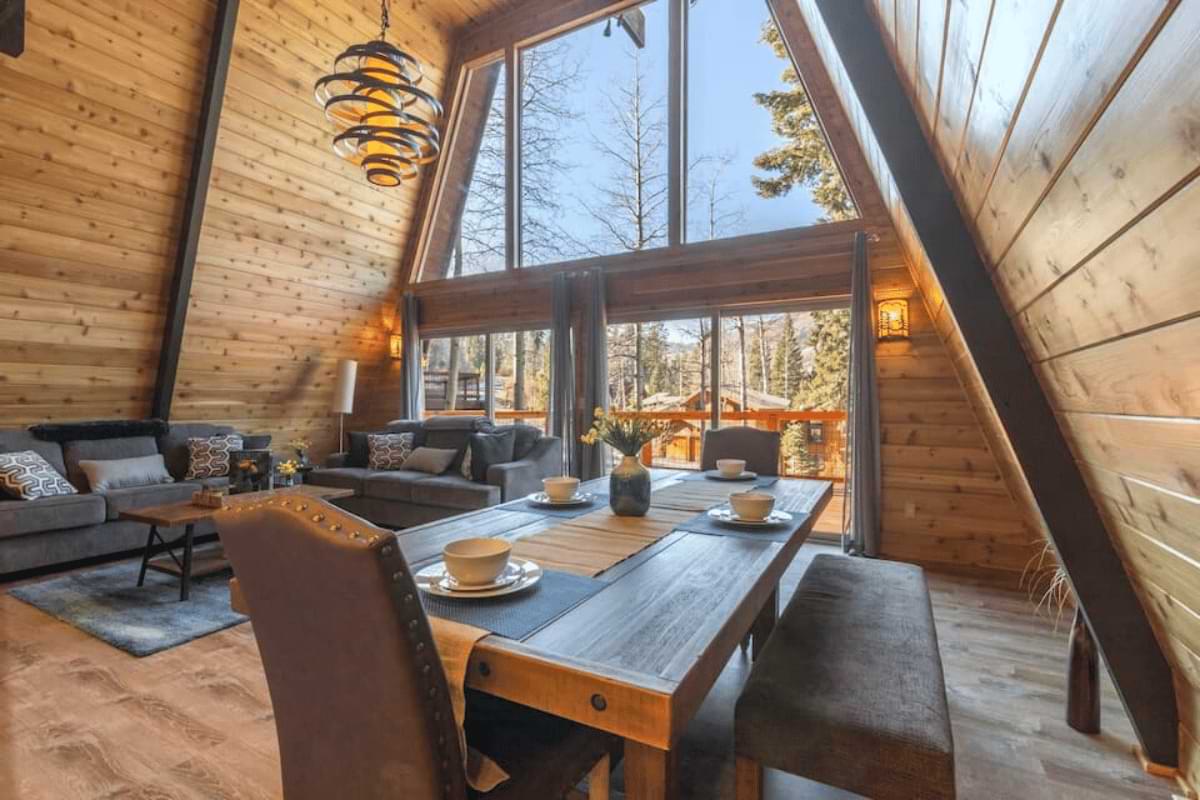 Bear's Lair – Big Bear Lake, CA
Invite up to 5 of your best friends and head to Bear's Lair in Big Bear Lake. This stay is ideal for those who like a little bit of everything, whether that be snow, sun, or lake days. Only a three-minute drive from Bear Mountain Ski Resort, this Big Bear Airbnb makes for the perfect decompression session after a long day on the slopes. When it's warmer out, take a short trip to the lake and have yourself a day!
Looking for more ideas on what to do during your trip? Check out our Best Things to Do in Big Bear!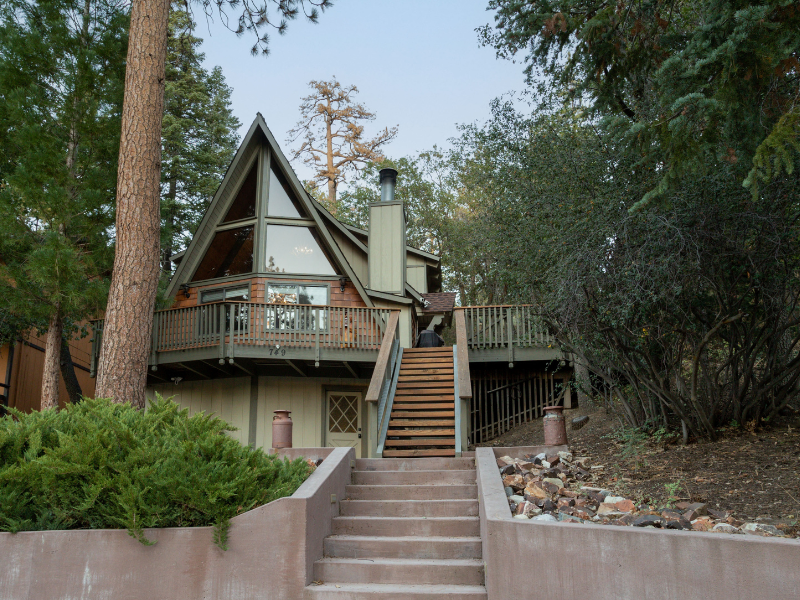 Horizon – Lake Tahoe, CA
An A-frame vacay is definitely on the Horizon. This Lake Tahoe Airbnb is one of our favorites with its exposed wood interiors, ample natural light, and breathtaking lake views. Invite up to 8 guests to this cozy California cabin where you'll spend afternoons dining al fresco, cheffing it up on the wood-fired oven, and chilling out with either a hot tub or billiards sesh (or both).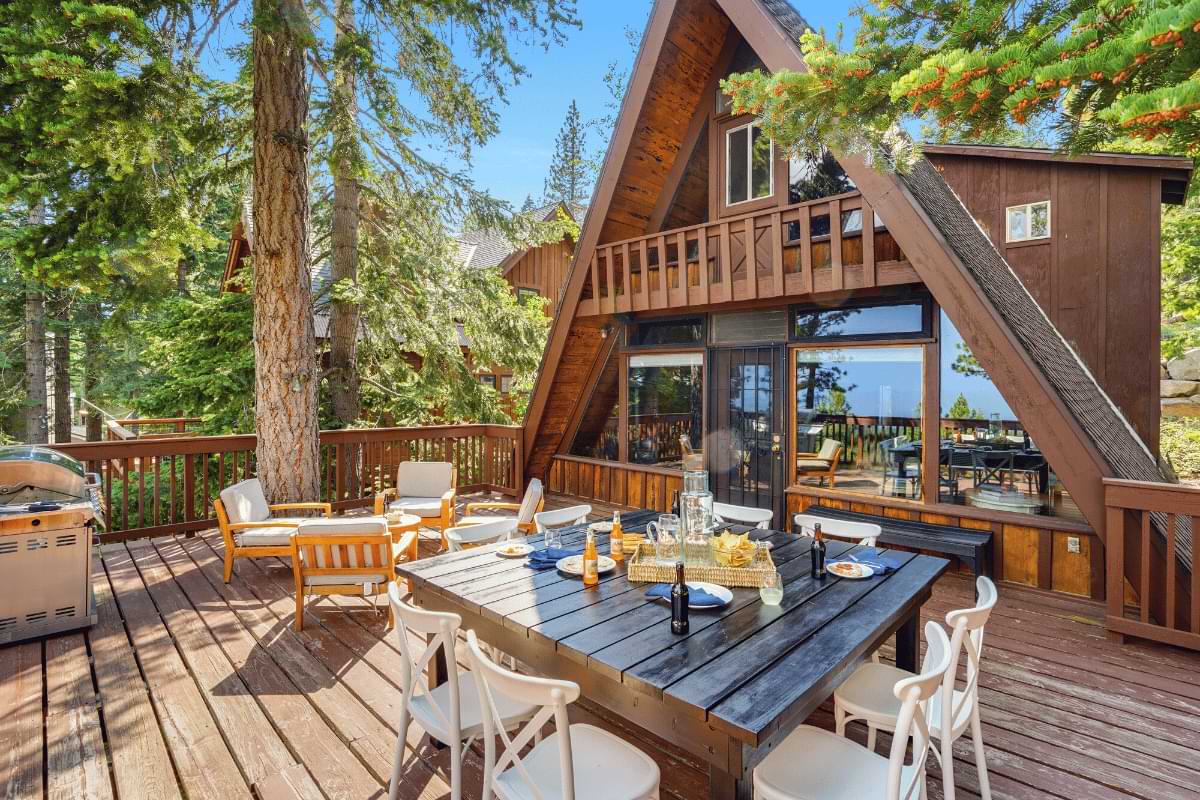 Honeycomb Hideaway – Asheville, NC
Welcome to Honeycomb Hideaway, a charming A-frame in the heart of Asheville's natural beauty, close to downtown, Chimney Rock, and serene Lake Lure. Nestled among trees, this modern hideaway offers mountain views from the deck and cozy firepit tales under the starry sky. Inside, you'll find daylight-filled living spaces, a main-level queen bedroom, and an inviting loft with a sitting nook.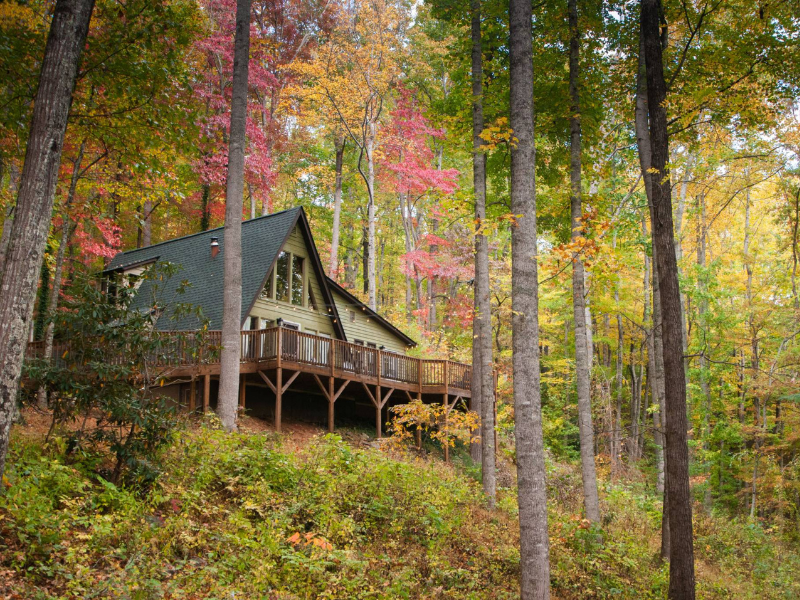 Zephyr – Lake Tahoe, CA
Zephyr is an inviting modified A-frame retreat with room for up to 6 guests. Enjoy the cozy living room with a wood stove, plush furnishings, and an office area for work or play. Located just minutes from Downtown Truckee, it's the ideal mountain modern getaway for adventure and relaxation.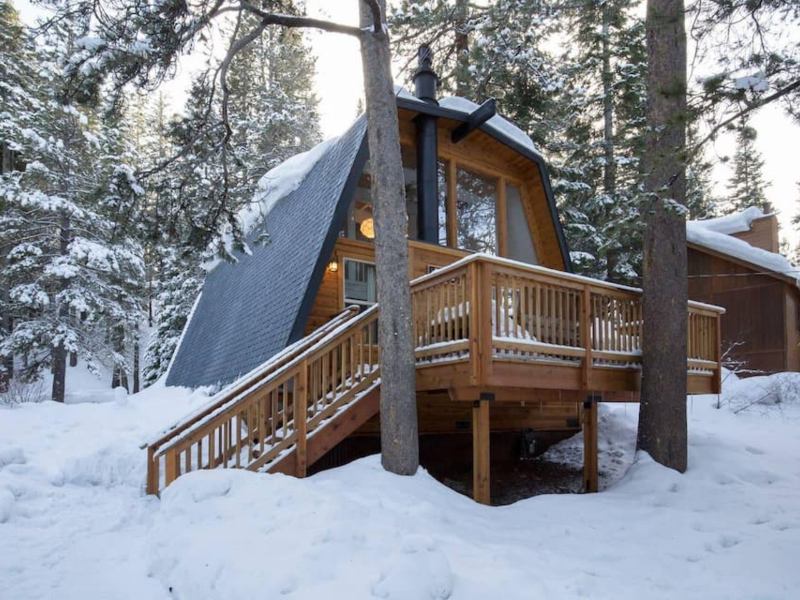 Chickaree – Lake Tahoe, CA
Meet Chickaree, your sun-soaked modified A-frame with modern mountain flair. Enjoy open living areas with floor-to-ceiling windows, a cozy fireplace, and outdoor dining with mountain views. Just a short drive to Alpine Meadows and Tahoe City, it's the perfect escape for mountain fun and relaxation.