Scottsdale has plenty to offer – from gorgeous hikes to stunning architecture, and of course, prickly pear margaritas. In this article, we'll cover the best vacation homes to book for a proper photoshoot without even leaving the house. We do understand that you've got lots to see while you're there, too, so we also included cute local spots and hikes to check out when you're looking for a change of scenery.
Agave Dream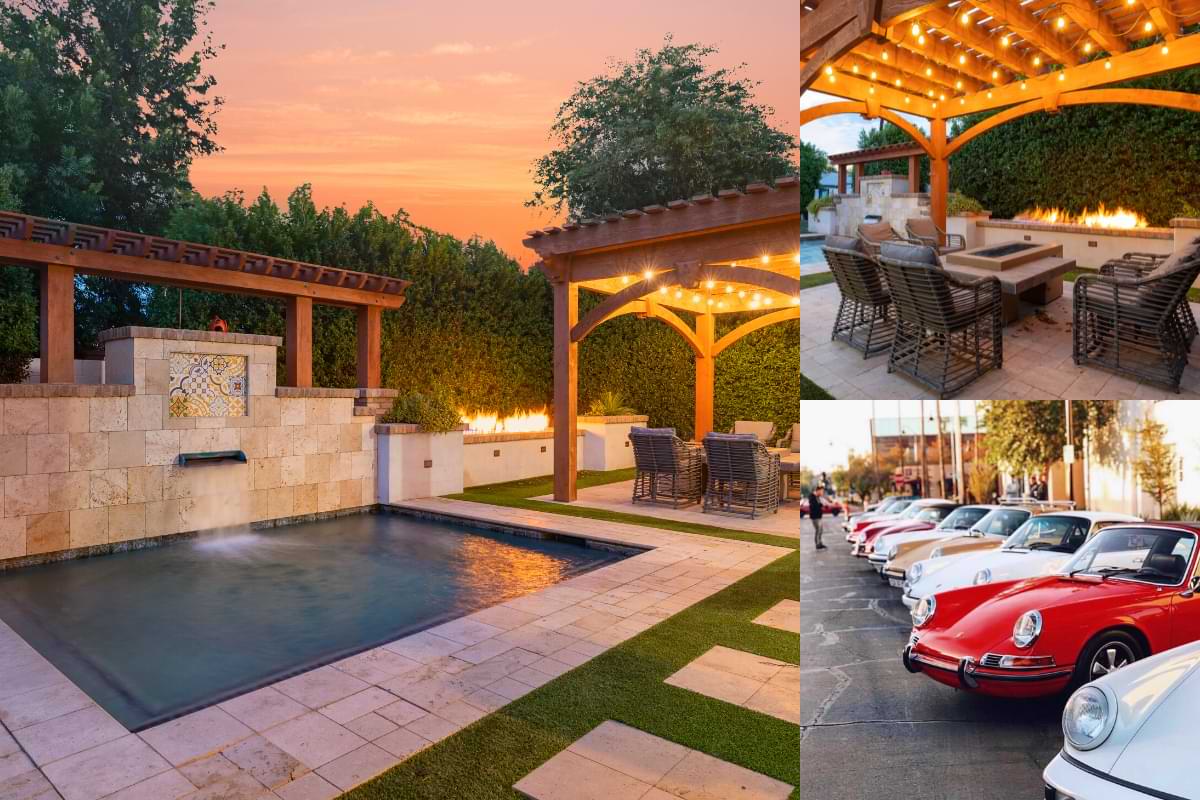 Let's start this roundup strong with an IG-worthy waterfall by the pool at Agave Dream. It looks good in the daytime and even better during golden hour. Before your shoot, fuel up with coffee at the local favorite Fourtillfour Cafe: a coffee shop with frequent car shows. If you're thinking what I'm thinking, you're thinking that pastel-colored cars are a guaranteed winner on any Reel or carousel.
Sol House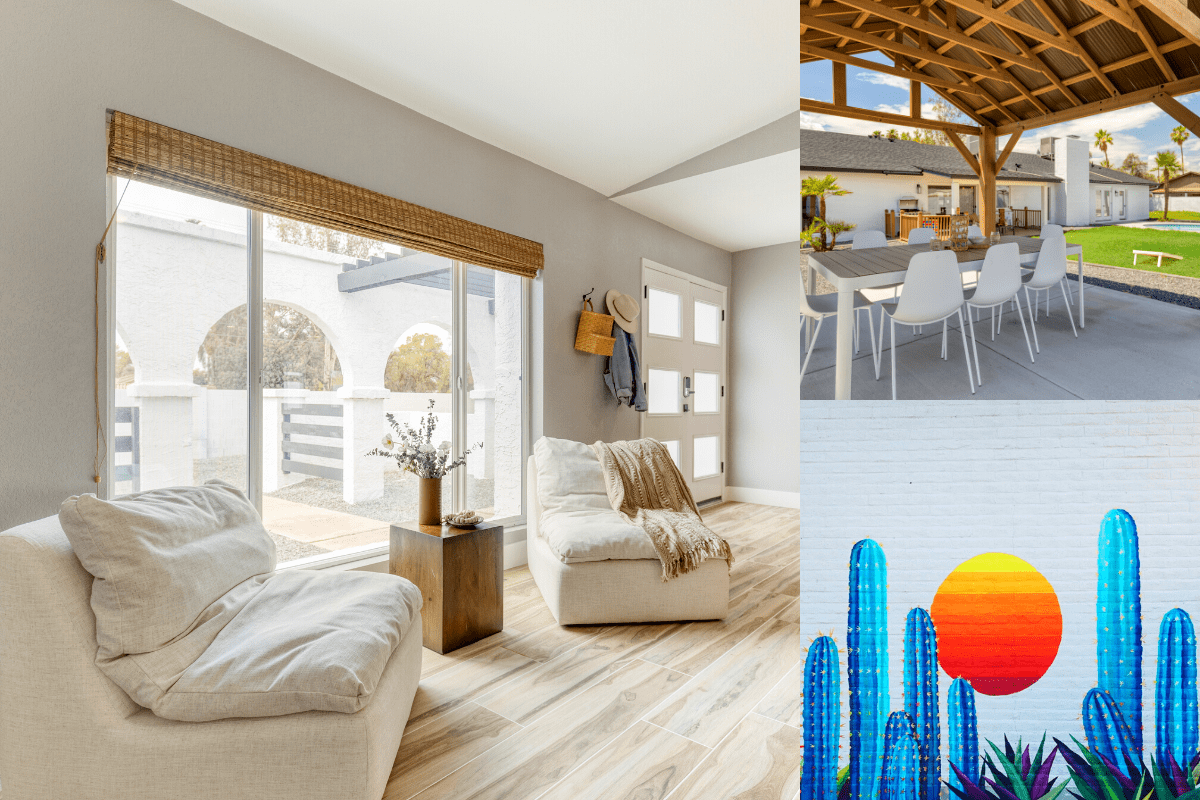 Bright and airy interiors for the neutral-toned gal in your life. Enjoy a chill mid-morning shoot at Sol House then head to the "It's That Hot" mural for a shot that, well, pretty accurately describes Scottsdale.
Mesa Calor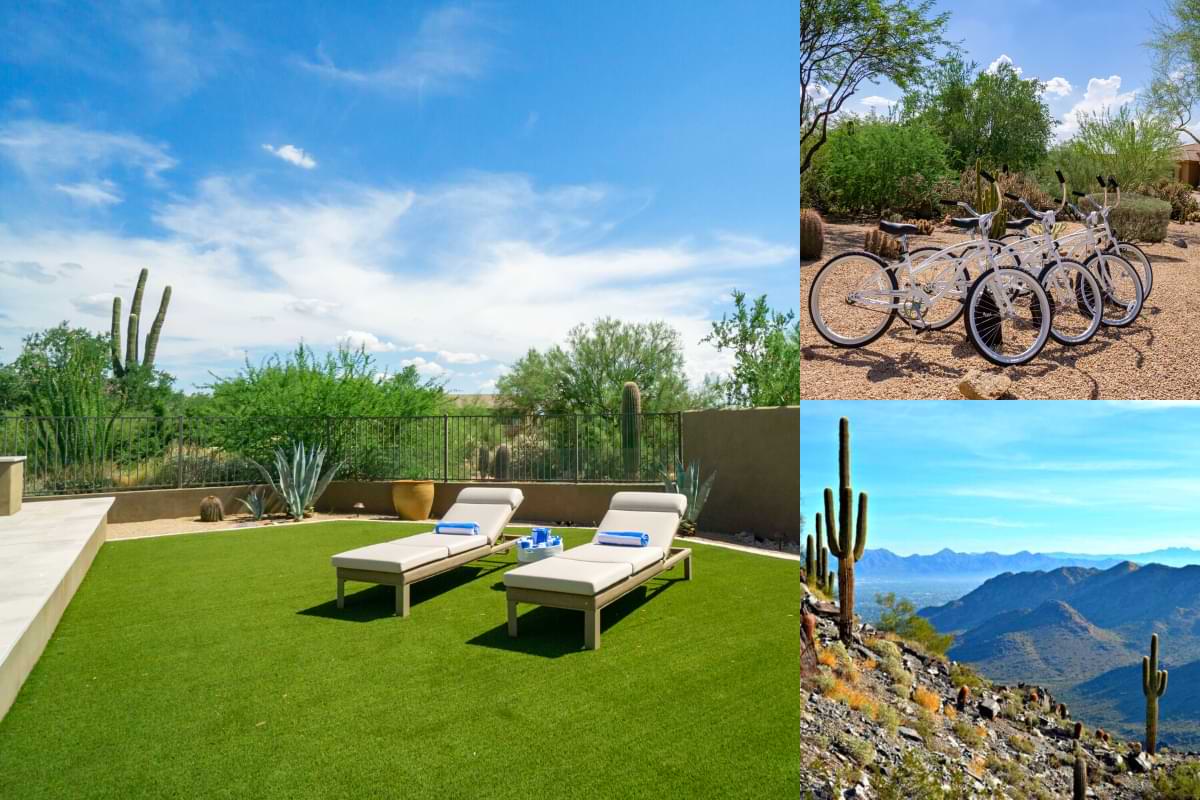 Pose outside by Mesa Calor's poolside cacti and succulents. For more cacti in your life, try a hike at Piestewa Peak. It's the second-highest peak in Scottsdale and known by all to be a doozy, so be sure to pack lots of water and prepare yourself for a full-day hike. Sound intimidating? We thought so, too. But you just can't beat those views.
Desert Lagoon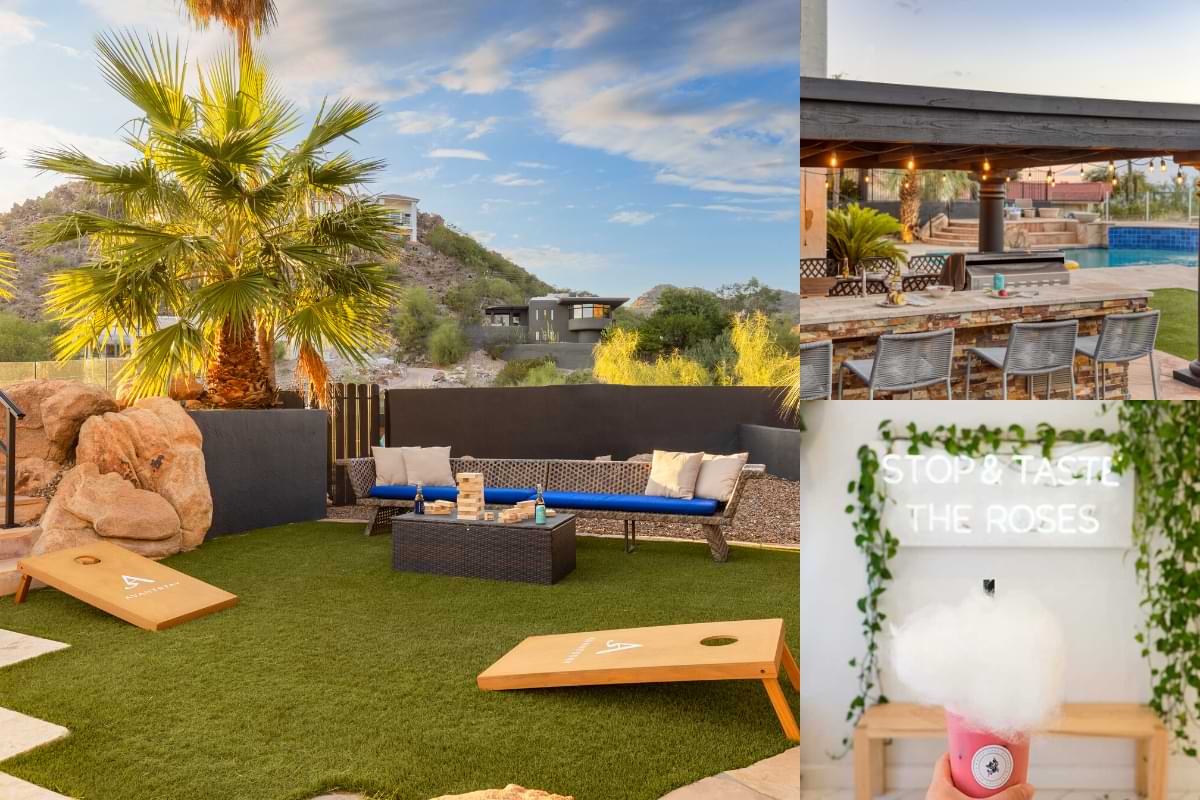 Desert Lagoon is an actual desert playground, with a poolside backyard bar and the cutest blue bench for your pics. After a successful first-round photoshoot, treat yourself to cake at Ruze Cake House – where the cake is pretty and the neon-lighted backdrop is even prettier. Try to get your shoot done early as the storefront is currently only open from Wednesday-Saturday, 12pm-4pm.
Julep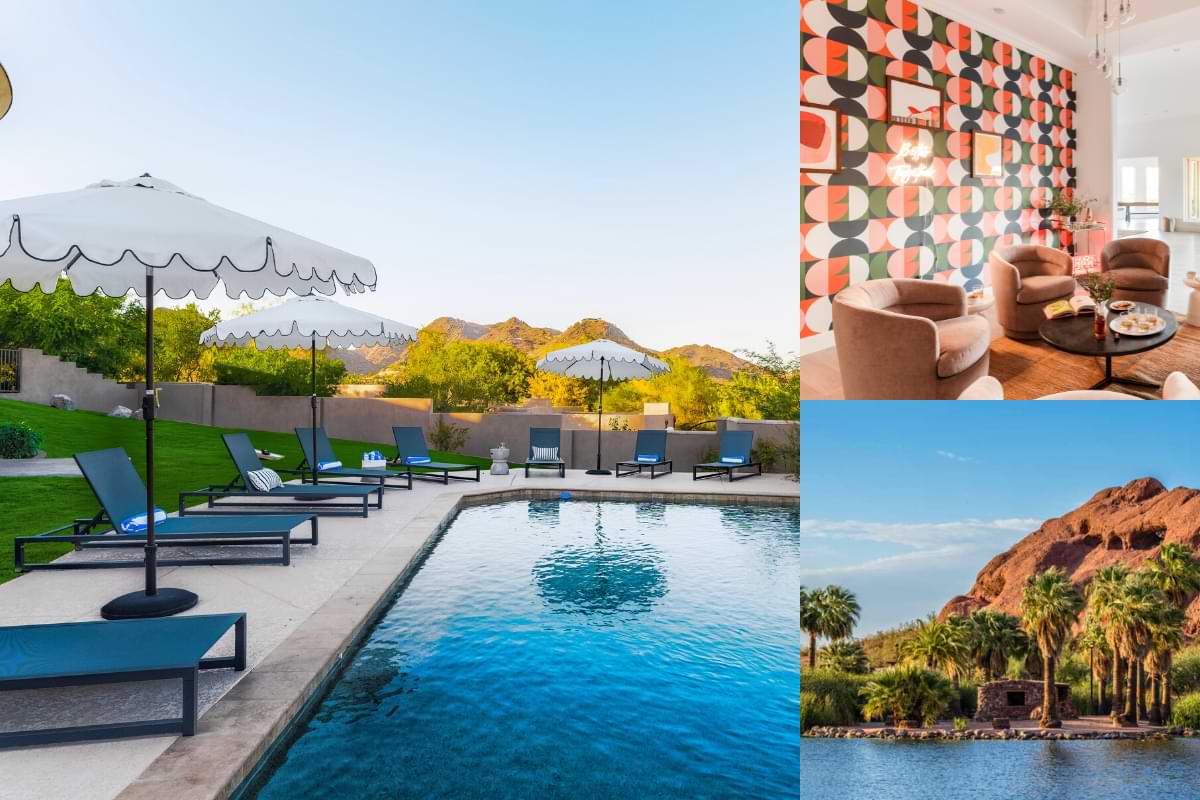 When you stay at Julep, you can catch picture-perfect views of the mountains in the al fresco dining area, by the pool, or anywhere in the backyard. Head back inside for more shots by the bright 'n' busy wallpaper. If you're feeling adventurous, set ambitions for a morning trip to Papago Park where you can see stunning rock formations before the temps get too high. Packing list: fish-eye phone lens, film camera, and lots of water.
Golden Oasis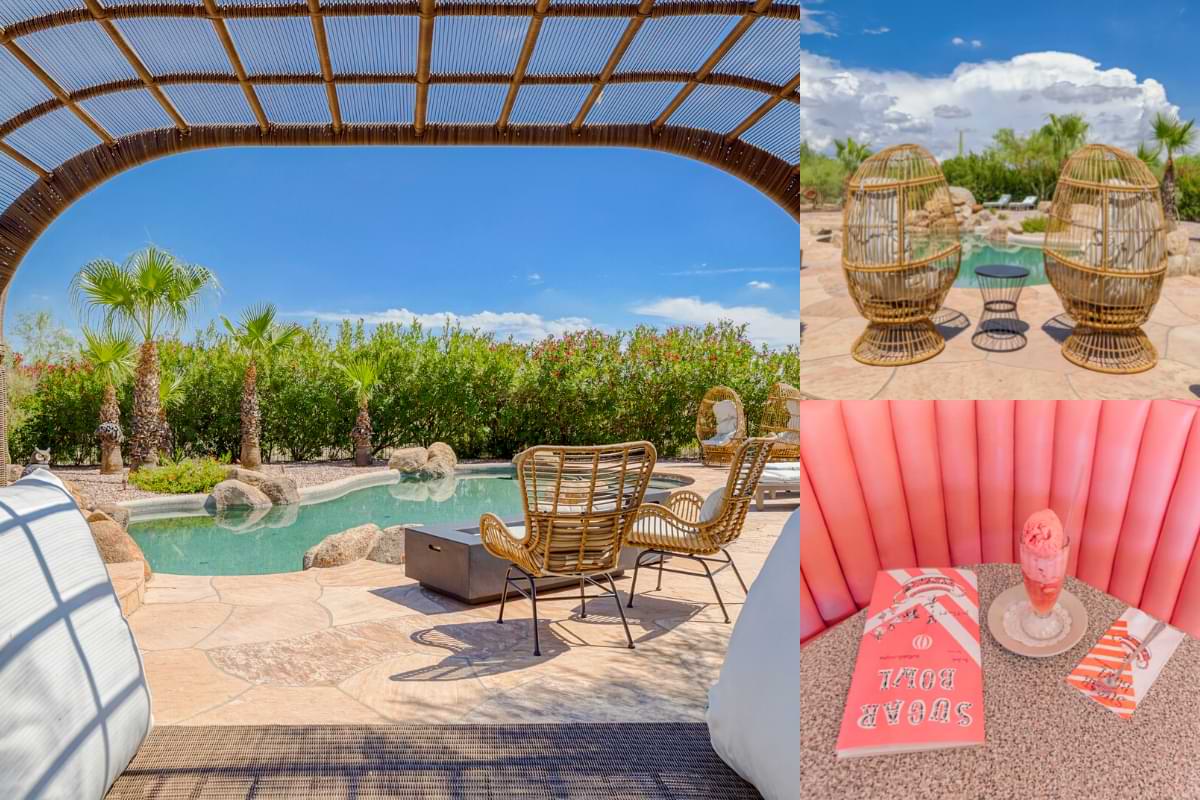 This one made the cut for its lagoon-style pool and plethora of nest chairs. Here at Golden Oasis, there are plenty of spots to sit pretty while you show off that new swimmy. Once you've hit 500 new photos in your camera roll and you officially get too hot, head to Sugar Bowl Scottsdale for the city's favorite ice cream.
Primrose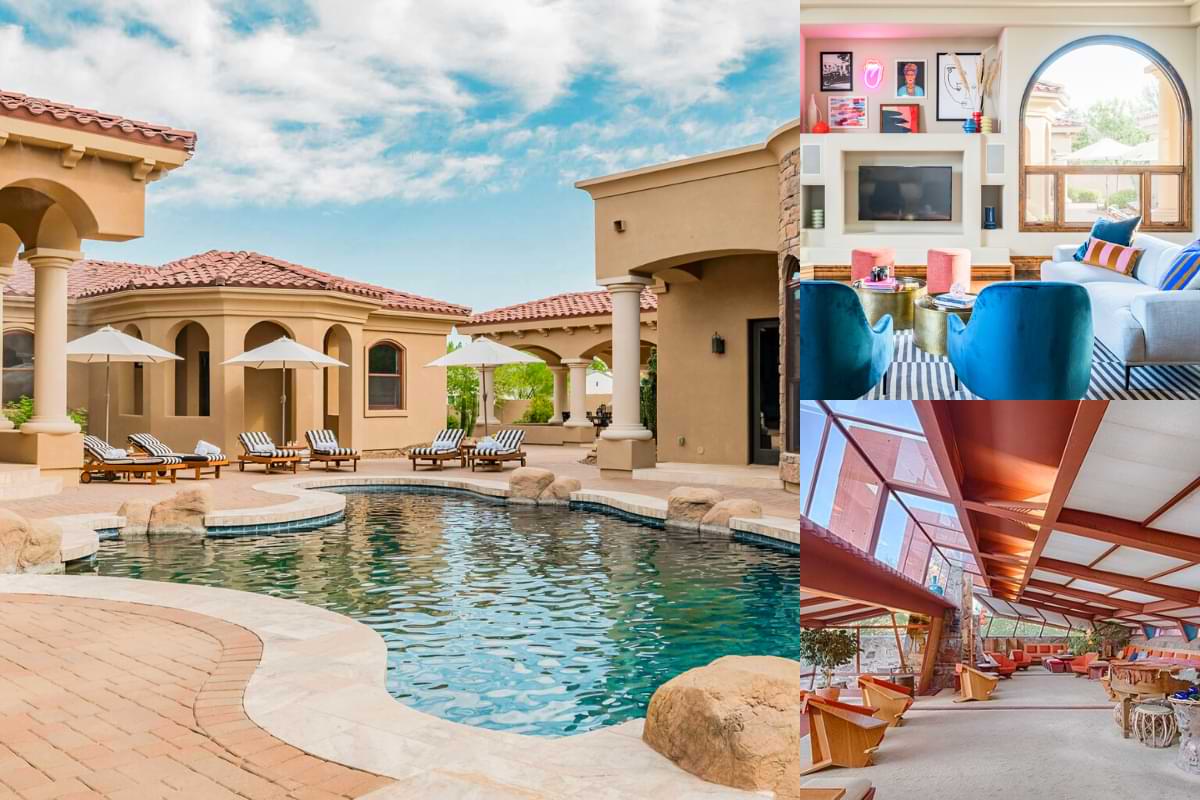 If it's not the stone waterslide that does it for you, let it be the striped pool chairs, the arch window in the living room, the tub in the primary bedroom, the multiple sunroom windows, or the hot tub. Basically, Primrose is destined to make it onto your IG feed. For more shots outside your stay, head to the former home of Frank Lloyd, Taliesin West, for awesome architecture.
Farrier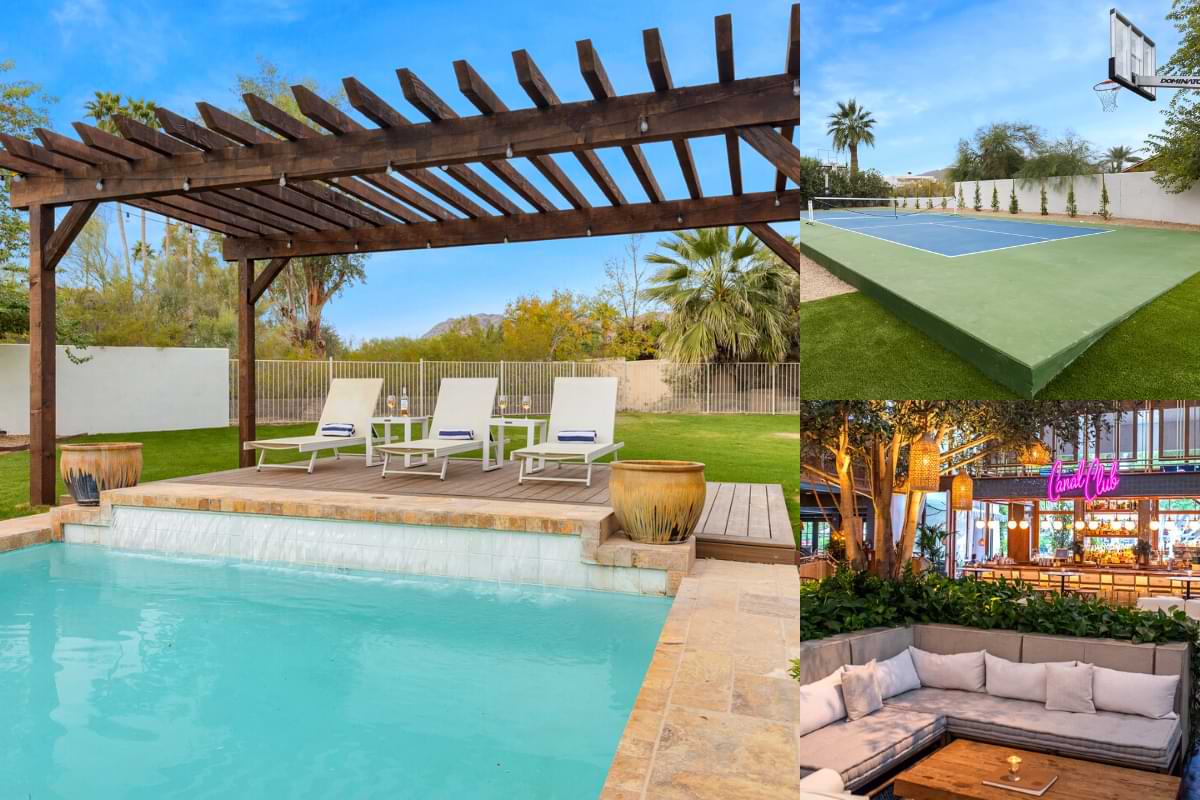 This pool has a waterfall right below the sundeck – creating an instant shot on its own. For those of you who are in a relationship with someone who might not be the best with a camera, book a stay at Farrier. It's hard to mess up a shot this easy! But on the off chance they do, try rallying the crew to the Cuban-style bar, The Canal Club, and have someone take your pics in the cozy seating there.