This article is full of Summer's hottest dad jokes. Whether you're planning a Father's Day weekend getaway or reuniting with those "been-too-long" family members this summer, we've created a round-up of our top vacation rentals with outdoor kitchens. Family reunions are at the top of most Americans to-do lists this summer, so we can see why you're looking for a reason to light it up at the grill this year.
Monarch – Destin, FL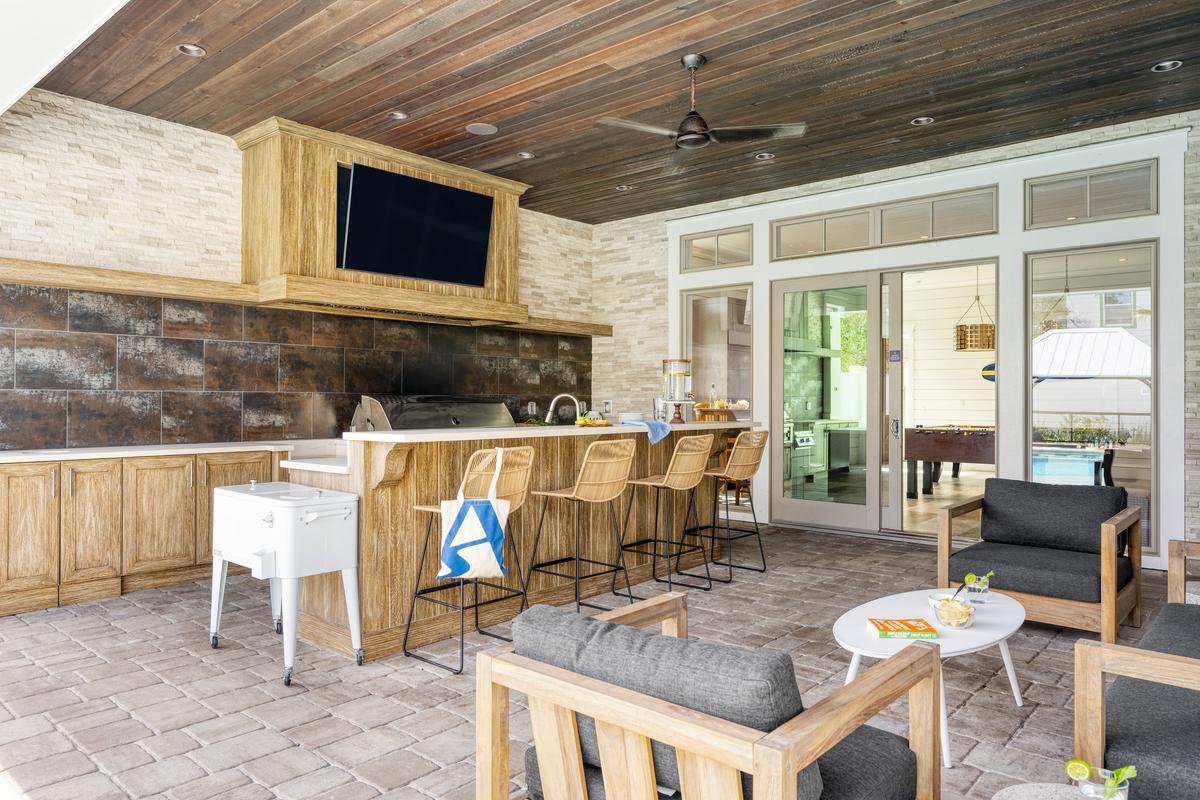 20 guests
Why was the man at the cookout so happy? He met the grill of his dreams.
And now, you've met the vacation rental of your dreams. Monarch is a coastal estate that comes with 8 bedrooms, a swim-up bar, rooftop patio, game room, and an outdoor kitchen Dad's guaranteed to drool over.
Mirabella – Coachella Valley, CA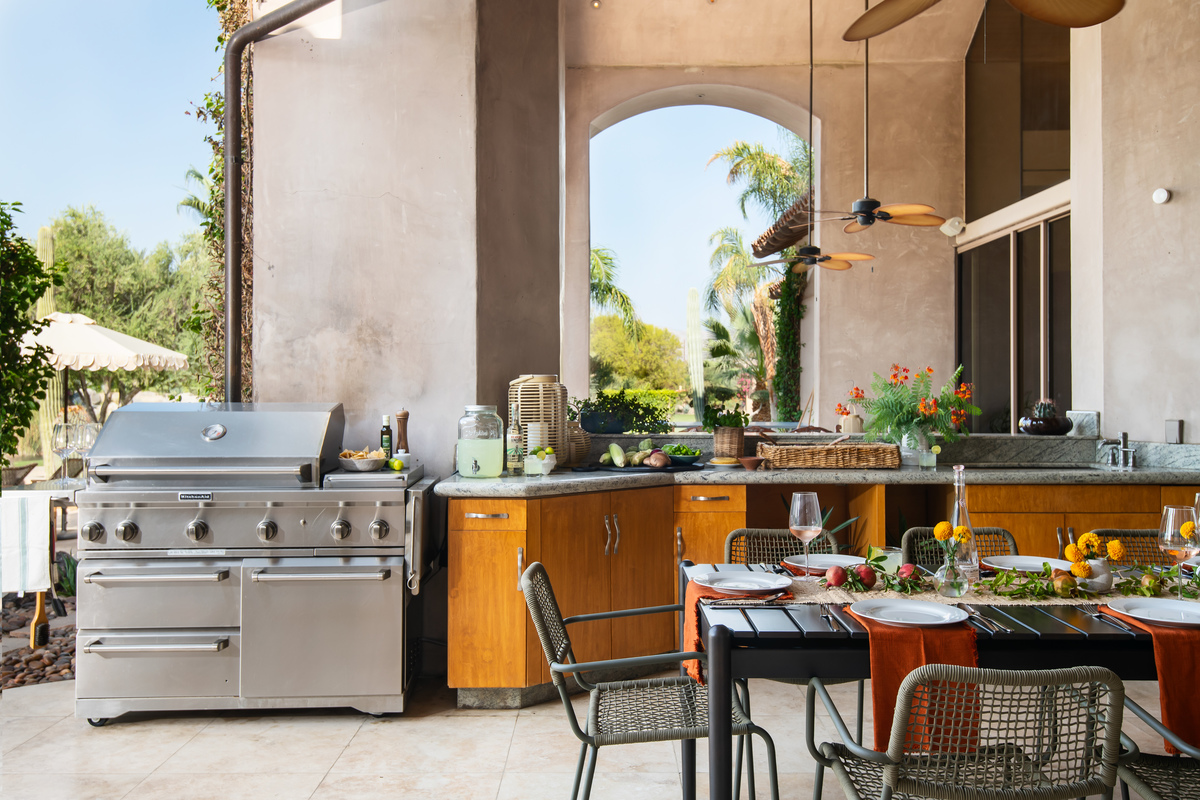 20 guests
Accidentally burned dinner on the grill. Missteaks were made.
Totally understandable with views like this – the only other mistake you could have made was not booking this stay. Mirabella is an equestrian estate with 3 separate homes, eclectic interior design, and open-air rooms that take you from your suite to the saltwater pool. And if that didn't sell Dad on the spot, may we add there's a 5-hole pitch and putt-putt course? Sold.
Julep – Scottsdale, AZ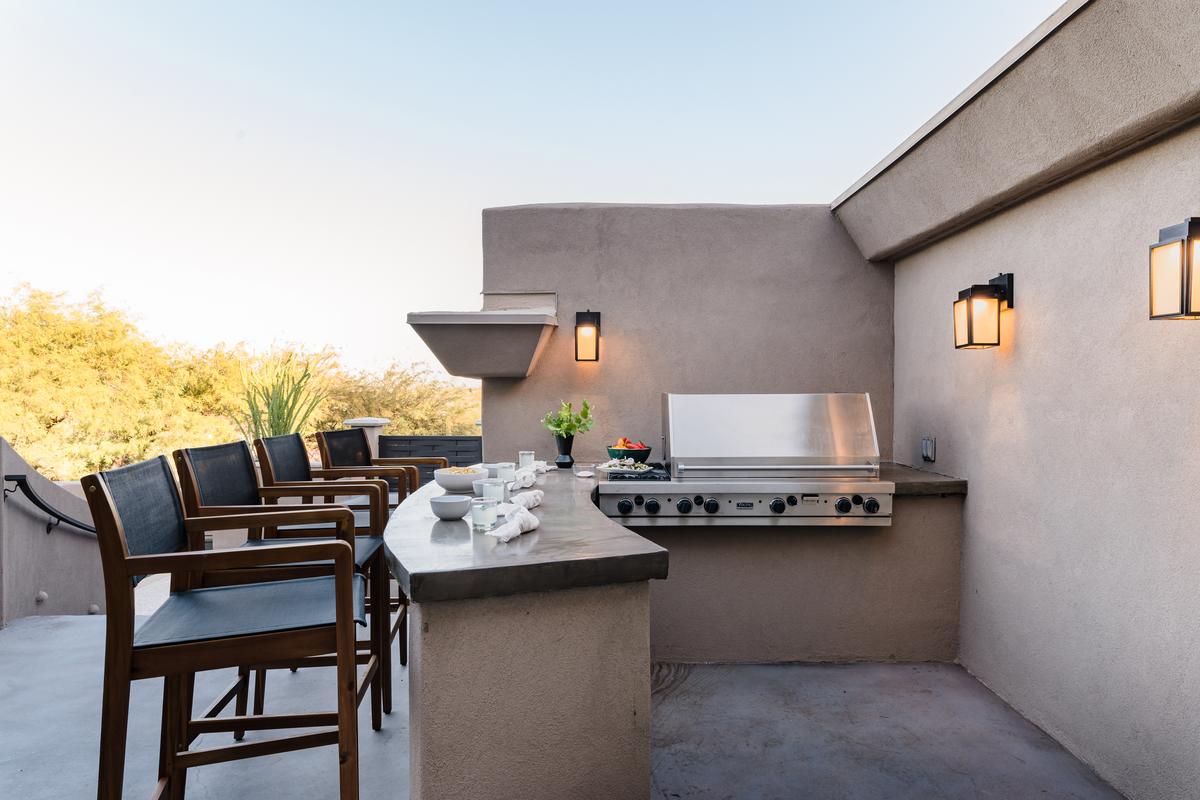 25 guests
If you can't take the heat of my Dad jokes, get out of my grill.
…and get into this luxury pool. Meet Julep: the Scottsdale paradise with a built-in grill featuring a desert view and al fresco dining. Sounds like a recipe for the perfect grill sesh.
Casa del Arbol – Temecula, CA
12 guests
Can't decide whether to grill chicken breasts or chicken thighs? Just wing it.
If chickens could fly, we guarantee the first place they'd want to visit is Casa de Arbol: a Tuscan-style oasis in the hills of Temecula. Because what chicken wouldn't want to cool off in the infinity pool featured on the Emmy award-winning TV show, Staycation? Too far with the chicken jokes? Yep, got it.
Solstice – Scottsdale, AZ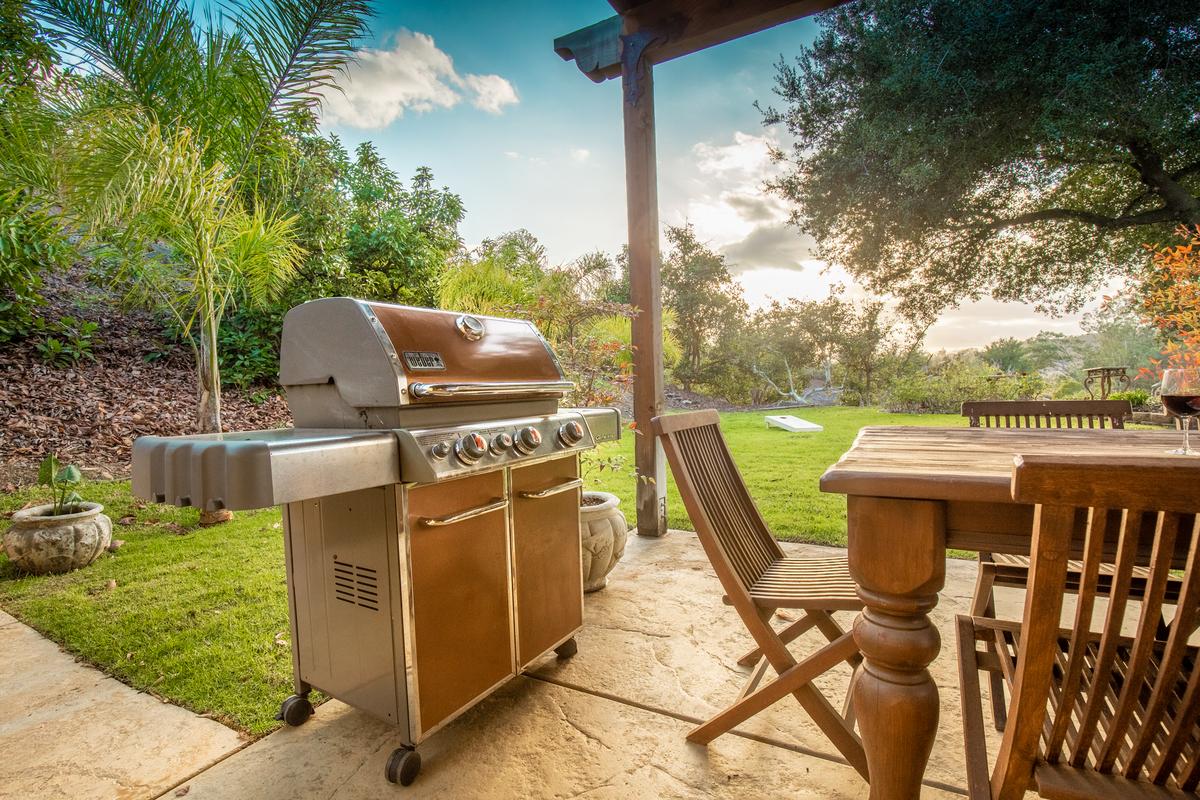 10 guests
We heard your dad is awesome at grilling steaks. They're all very well done.
Even more well done was this perfectly curated backyard, with spacious lounge areas, a hot tub, a pool, and al fresco dining. But enough chit-chat; it's time to send Dad to Solstice.
Colina – Temecula, CA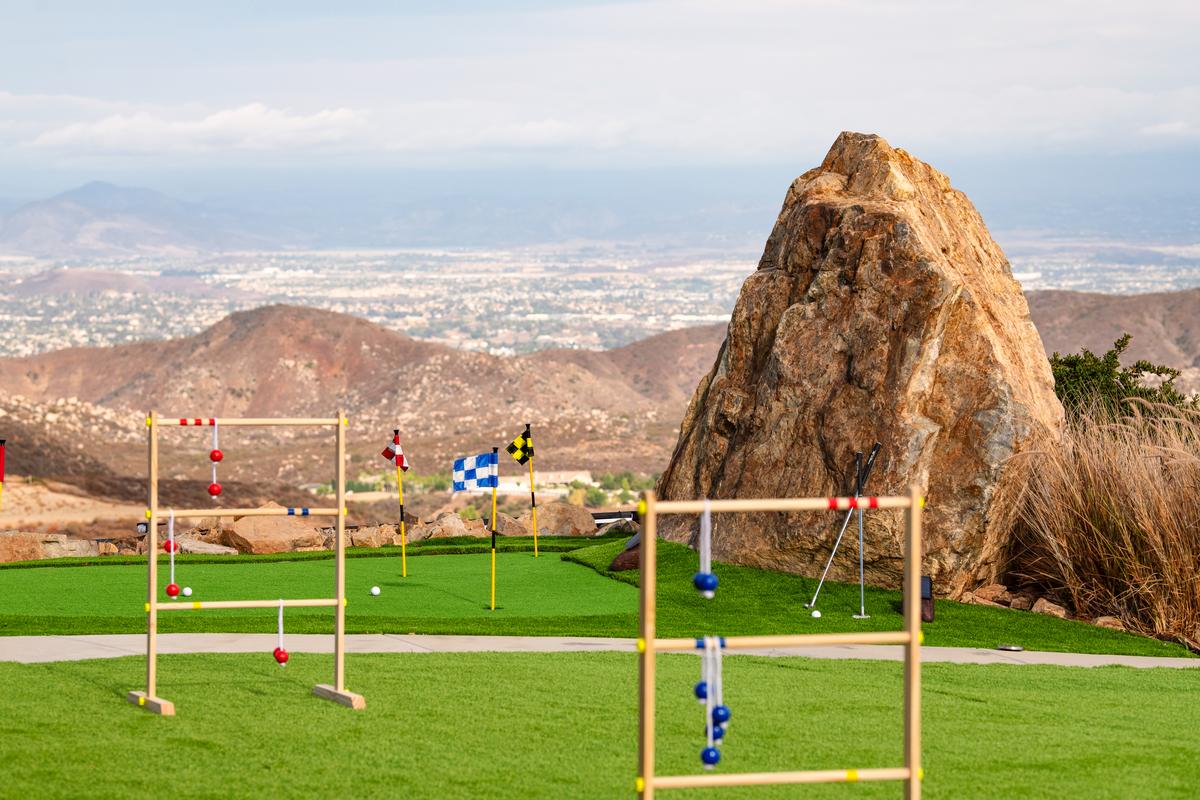 14 guests
Why do Dads that golf always take an extra pair of socks with them? In case they get a hole in one.
Tell Dad to bring all the socks he's got – this putt putt course was made for making dreams come true. While this stay doesn't have a BBQ like the others, it gives you the chance to truly live like royalty in Colina, a Mediterranean-style, hilltop home. Show off that dad-bod by the pool and cheers to the good life around the fire pit with your fam, all whilst celebrating the man of the hour!