It's s'more season. What better way to satisfy that outdoors-itch than by glamping it up next to an oh-so-cozy fire pit with a view? Check out these 5 toasty terrains you should consider booking for your next weekend getaway.
Moonshine – Coachella Valley, CA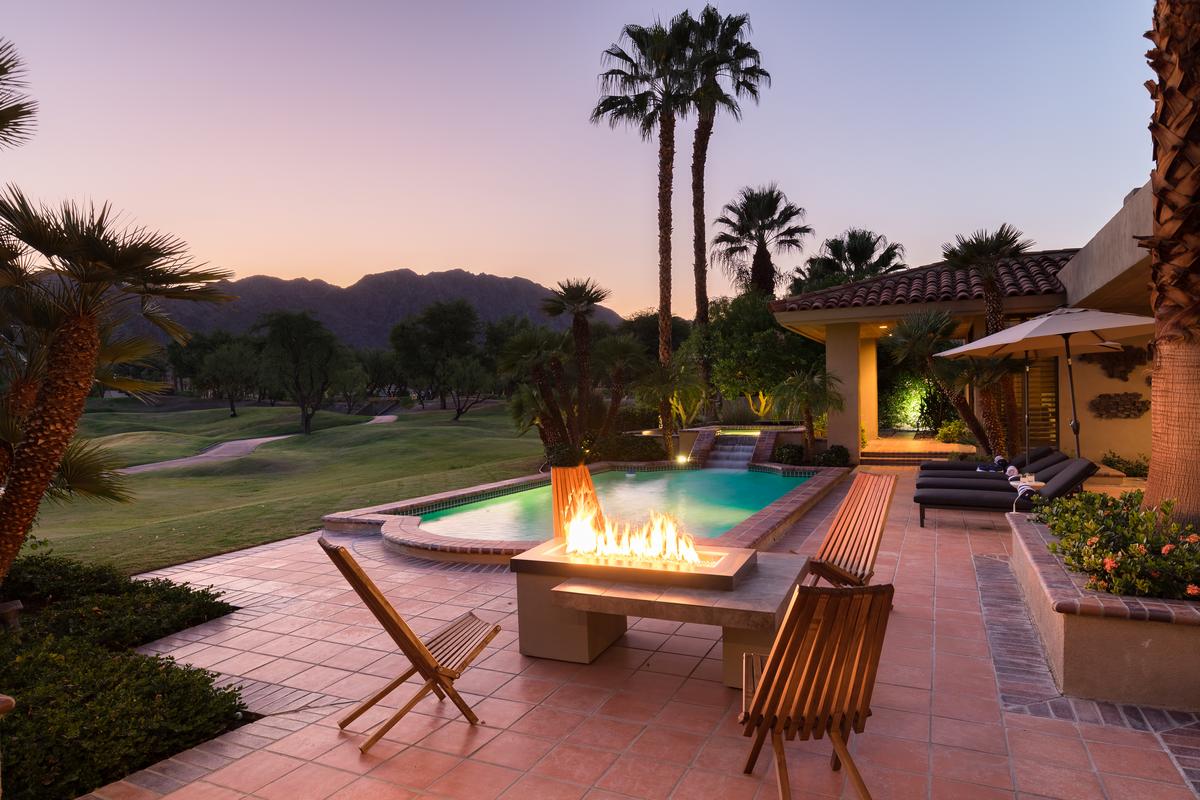 A real hole-in-one Coachella Valley getaway. This home in La Quinta, CA is a great getaway for those looking to unwind in style. Situated right in the heart of the PGA West Golf Course, Moonshine is ideal for those looking to make their vacay a true winner. Spend the day on the golf course, or trot down to Lake Cahuilla Equestrian & Group Camp. For a more relaxing day, find yourself perched up poolside. When the sun goes down, enjoy this beautiful fire pit, perfect for sipping cocktails as the sun sets.
Holly – Breckenridge, CO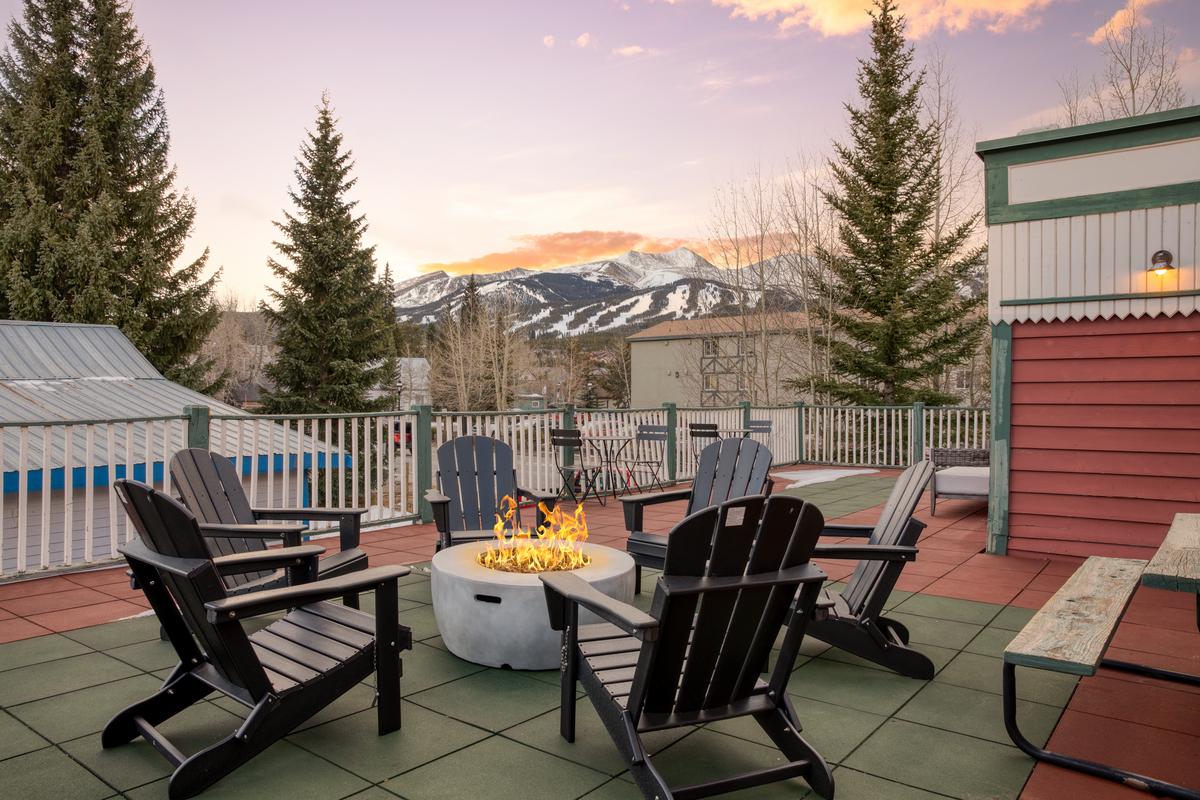 For us, the best way to end a day of hitting the slopes is sitting with a hot toddy by a fireplace. But that's just us. Take that experience to the next level by staying at Holly – a blissful Breckenridge stay situated right at the foot of the mountains, and just a short drive from the Breckenridge Ski Resort and Vail Pass Path. Keep the party going by bringing your toddies to the hot tub – and that's what we call an elevated vacation night.
Jackrabbit Ridge – Joshua Tree, CA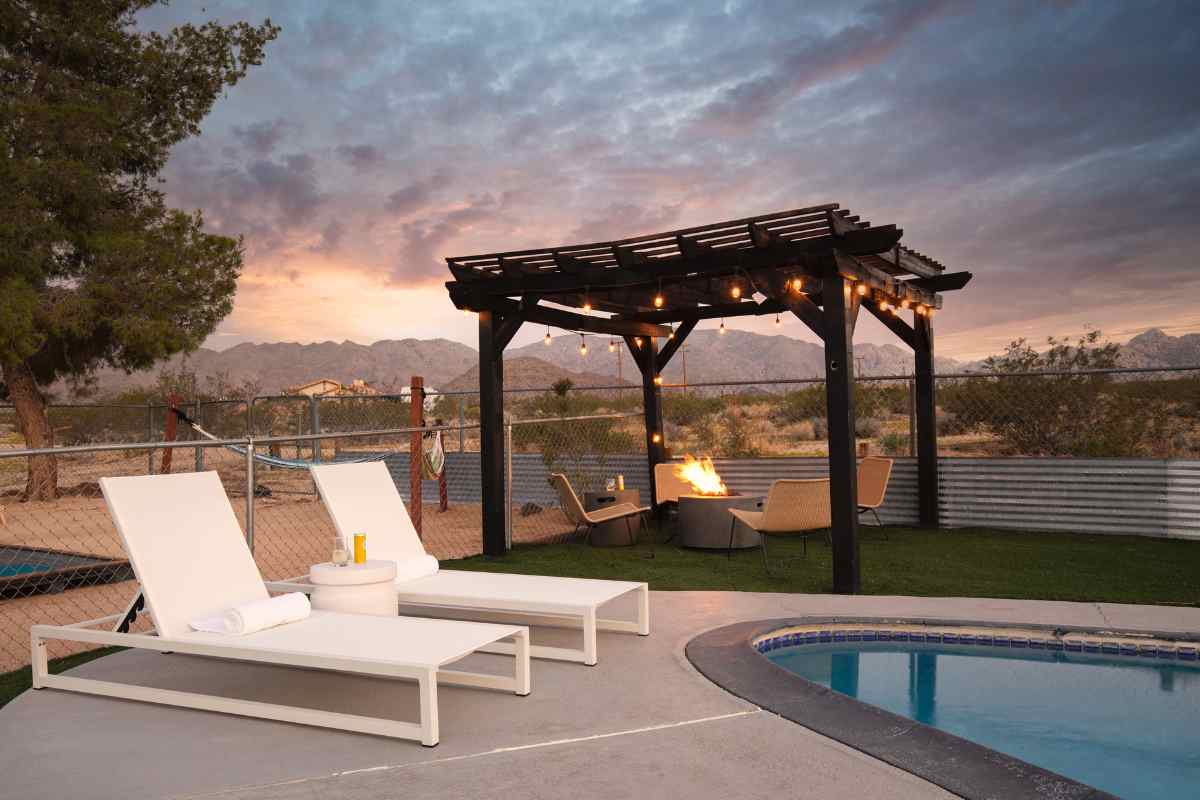 One thing about Jackrabbit Ridge – it comes with plenty to do and plenty of room. When you're not cozied up by the fire pit or soaking in the pool with the 9 other guests this stay can accommodate, feel free to adventure off to Joshua Tree National Park or Hawks Landing Golf Course. End the night with a night swim, and you've officially hit all your vacation must-haves.
Pioneer – Powell Butte, Central OR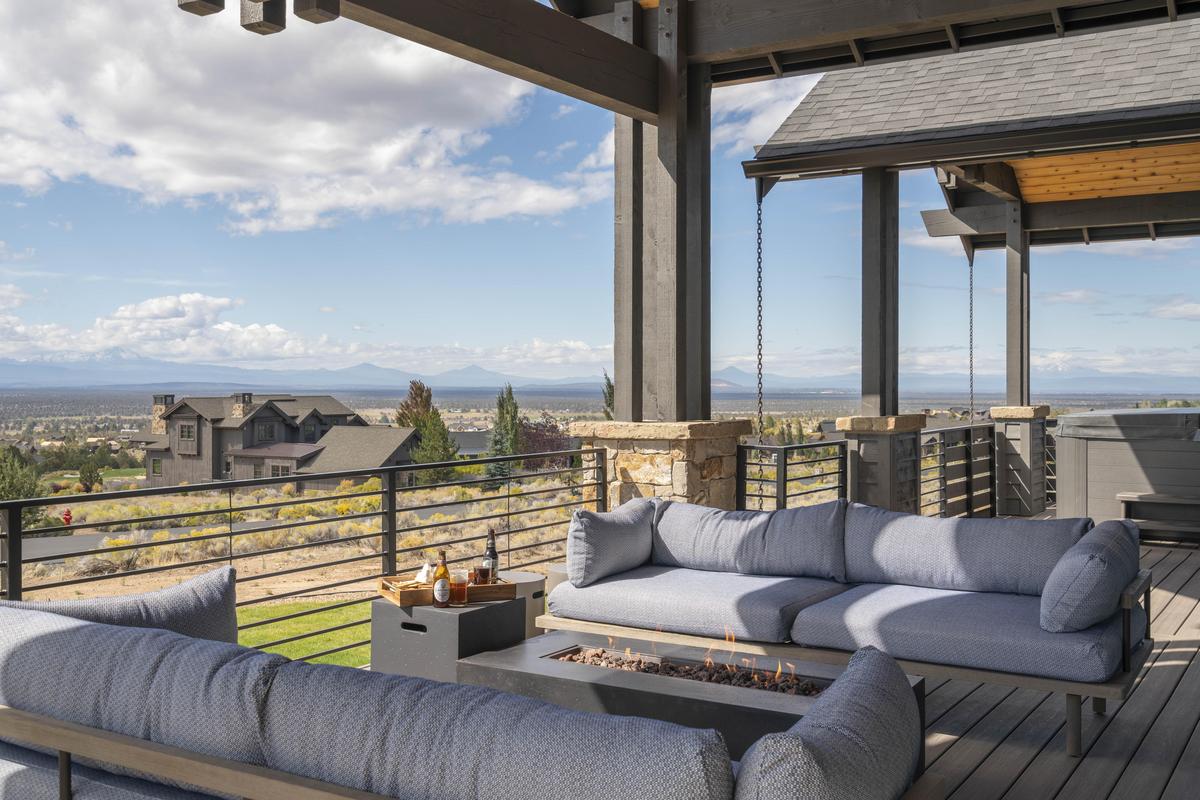 Talk about a view. Pioneer is an exceptional ranch-style home located within the Brasada Ranch community. This home's elegant fire pit is situated on an expansive patio, complete with plenty of space for you and 9 of your friends. When you're ready to hit the road and explore, Bend is only a short drive away and is home to tons of famous breweries and bites. Adventure seekers: grab your skis and feel for yourself Oregon's best powder on the infamous Mt. Bachelor.
Mermaid – Paso Robles, CA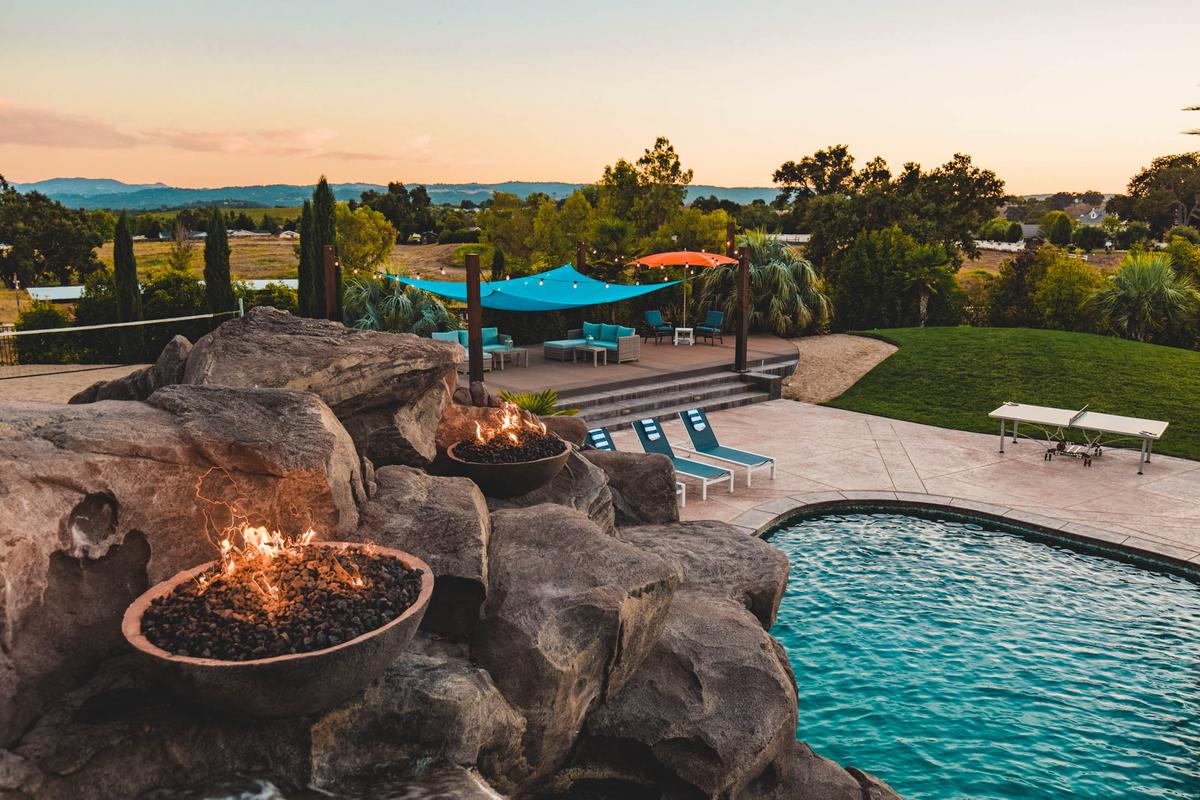 Closing it out with a magnificent elevated fire pit. This is Mermaid, a stay featuring a one-of-a-kind fire pit… on top of the pool's waterfall. This location is central to everything you could ever want during a stay in Paso Robles, CA. Only a mile from the famous Firestone brewery, 5 minutes from all the main wineries in Paso Robles, and just a short ride to the infamous Vineyard Drive, Mermaid is the perfect example of the infamous saying, "location, location, location."