Are you a foodie searching for the best Fort Myers restaurants? We've created a list of the top places to eat in the Fort Myers area just for you.
Fort Myers is a city filled with delicious restaurants and the food scene is fresh, authentic, and totally tasty. Make your trip memorable by sampling the best dishes from the Gulf Coast, from spicy Cajun fried shrimp to decadent po'boy sandwiches.
This list isn't just for tourists—locals will enjoy it too! We'll reveal Fort Myers restaurants that are hidden gems throughout the city. Wherever you decide to stop and grab a bite, you'll love the hearty seafood and regional recipes.
Farmer's Market
Farmer's Market is a casual restaurant with Southern cuisine. It's a great place to go for a hearty Florida-style lunch or to stop by and enjoy a quick dessert and coffee.
The restaurant is in the Southward Village neighborhood, near Dunbar Park, and the spot is just slightly south of the downtown area. It has an authentic southwest Florida feel. This restaurant is a local institution you won't want to miss.
Farmer's Market is the oldest restaurant in the county and the menu is tried and true. You can try a fried green tomato and bacon club sandwich or go for a fried chicken plate with homemade bread.
Bonefish Grill
Bonefish Grill is among the best restaurants in the Fort Myers area. It's a seafood joint with a casual atmosphere, and you'll feel right at home in this cozy space.
The restaurant is in South Fort Myers, near Cape Coral. It has a perfect location if you're touring Lakes Park or visiting the Fort Myers beach on a sunny day.
Cool off with a chilled housemade cocktail or try a house wine during happy hour. The entrees are fun and innovative, ranging from calamari with Asian sauce to shrimp tacos with lime cream. The restaurant also offers daily specials, so check their online specials menu to see what's on for that day.
The Lodge
The Lodge is a funky dining experience with a rustic atmosphere. The space feels like a ski lodge in the mountains even though it's a Fort Myers restaurant! You can relax with cozy furniture, fake views of the mountains, and hearty food. The ambiance will make you forget the heat outside when you escape for some sports TV.
Their primary cuisine is BBQ with bar food bites. You can order bottomless mac and cheese, pulled pork sandwiches, and Texas-style beef brisket. Pour beers yourself from the restaurant's taps, or have the staff whip up a fancy cocktail like the Dark and Stormy rum. There's no better way to beat the heat!
Capone's Coal-Fired Pizza
Capone's Coal Fired Pizza is a jazz-themed Italian restaurant in the heart of downtown Fort Myers. It has a prohibition-era vibe, making you feel as though you've stepped into 1920s Chicago.
The restaurant has historical treasures decorating the walls, from authentic 1920s and 1930s clothing to newspaper clippings. The immersive pizzeria is quite popular, so you might consider booking a reservation ahead of time.
Coal-fired pizza isn't the only thing on the menu. Try classy Italian eats like a meatball sub or fettuccine alfredo. If you want something with a southern influence, consider the Cajun chicken pasta with scallions and cream sauce.
KJ's Steakhouse
KJ's Steakhouse is a cheerful restaurant in the Page Park area. It has burgers, beer, steaks, and more, and the spot is ideal for a fun night out.
The restaurant has a secret spice blend and a unique cooking process that makes their steaks one-of-a-kind. Some dishes have a southern touch, like the chicken and waffles plate and the pecan chicken salad, and others draw inspiration from Asian and coastal flavors.
You can check out the western burger with BBQ sauce, bacon, and cheddar, or try an ahi tuna salad. Don't forget a triple chocolate brownie for dessert!
CIBO
Head to Cape Coral and check out CIBO, an upscale Italian restaurant with modern cuisine. It's on Camelot Dr, near the golf club, and you can sit down with a plate of contemporary Italian eats after a day at the Cape Coral beach.
If you're staying at one of our waterfront locations in Cape Coral, this restaurant is just across the bridge. You can order Italian classics like traditional ravioli or penne sausage with chicken. Try angel hair pasta with mushrooms for a vegan option.
CIBO isn't just an Italian eatery. It's also one of the best seafood restaurants in the area. Try charred octopus, local little neck clams, and buttery scallops with basil oil.
The Veranda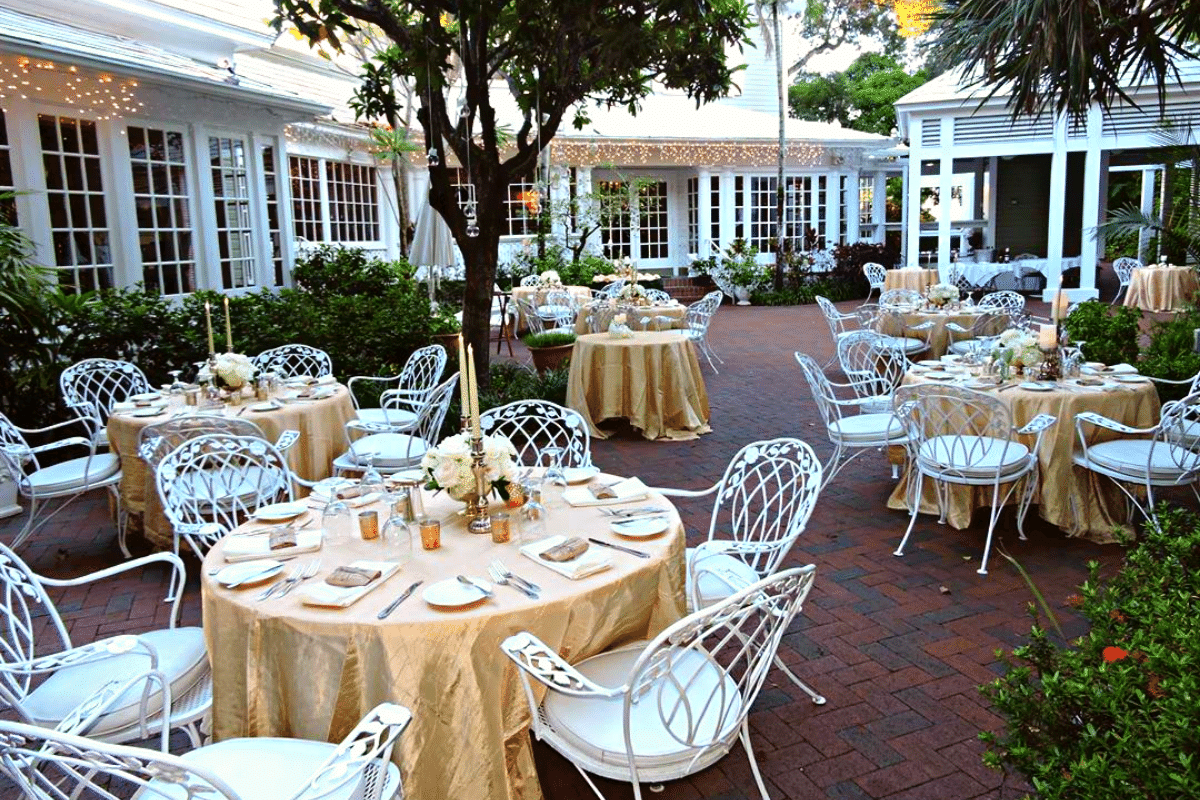 The Veranda is an upscale restaurant with a refined Southern flair. It has an intimate, dimly-lit atmosphere, and the spot is ideal for couples or small groups of friends.
This Fort Myers staple has been in the city for decades, and locals and tourists love it. The restaurant is in a historic 1900s-era building and the decor is vintage and cozy. There's a piano bar, a courtyard garden, and an outstanding wine menu. Most people dress in formal attire, and we recommend calling in a reservation.
Appetizers include southern grit cakes, grilled mushrooms, and pan-seared scallops. Try a New York strip steak off the entrée menu or sample seafood choices like sea bass and salmon.
Clam Bake
If you're looking for New England seafood in Fort Myers, The Clam Bake might be perfect for you. It's a laidback seafood house with a welcoming atmosphere and the recipes are all authentic New England coastal foods.
This spot is popular with tourists but locals love it too, and the restaurant is fun for a quick bite after a long day touring the city or hanging out at the beach. It's close to many of our properties, including the Seahorse and the White Tiger.
The lobster roll is a favorite and you can't go wrong with fried shrimp. The food and welcoming staff create a fantastic atmosphere, and if you're a New England Patriots fan, you can watch the games on TV.
Izzy's Fish and Oyster
Head downtown to Izzy's Fish and Oyster for a fine dining seafood experience. It's one of the only spots in town with a raw bar and you can sample oysters, scallops, grouper, and more at this laidback spot.
The restaurant has a modern environment and trendy global menu items, like Spanish octopus, Caribbean coconut rice with pineapple, and Greek Mahi Mahi. Or, go for a Southern classic and try a shrimp po'boy. Don't forget to add a side of garlic-whipped potatoes!
The Krab Hut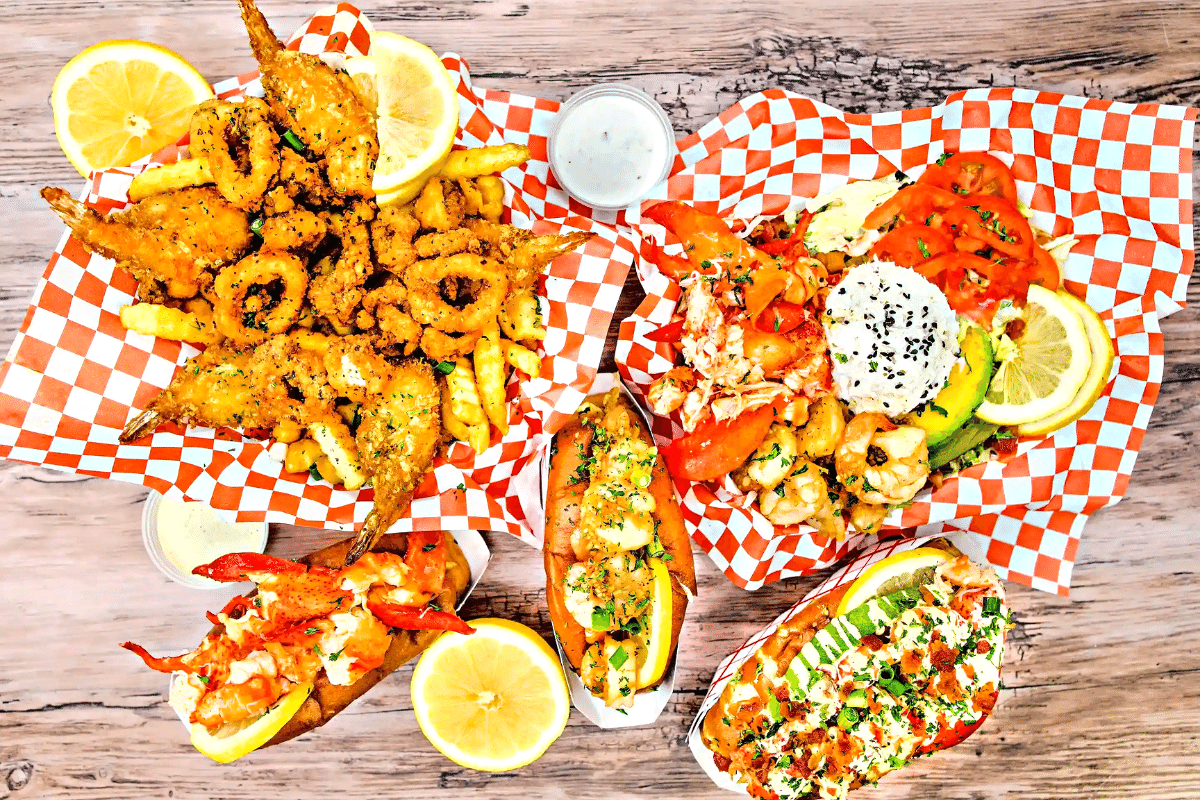 The Krab Hut is a trendy little restaurant with casual vibes. It serves fried southern seafood, chicken, and salads. There are plenty of vegetarian options and kid-friendly meals, so everyone in your group will be satisfied.
The restaurant is in the southern area of Fort Myers, and it's great for a quick takeout pickup. It has all the best dishes from the Gulf Coast, and you can try spicy Cajun or creamy southern menu items.
Order chicken wings by the piece or get a big crab boil to share. Try a dinner basket and you can choose your favorite meats and seafood, including scallops, flounder, and catfish.
McGregor Cafe
McGregor Cafe is a cute little bistro south of the Fort Myers Country Club. It's on McGregor Blvd and serves tasty American food with a southern flair.
The restaurant lets you enjoy the beautiful Florida weather with an outdoor patio and you can have a draft beer underneath the shady trees. The brunch menu is a local favorite—we recommend the quiche of the day with a side of grits. Also, try a French dip sandwich with roast beef and truffle fries.
Bruno's of Brooklyn
Bruno's of Brooklyn brings a New York City vibe to Fort Myers. It's an Italian restaurant that focuses on the cuisine of Sicily, and the menu ranges from vodka penne to eggplant parmesan. The meatball lasagna comes from a 70-year-old family recipe, and the dish has a hearty serving of mozzarella.
The small space has a cozy atmosphere and welcoming staff, making Bruno's of Brooklyn an intimate and formal dining experience. If you have any gluten-free members of your group, ask the team and they'll be happy to help.
Coya's Artisanal Ice Cream
A day in sunny Fort Myers wouldn't be complete without going out for ice cream! Coya's Artisanal Ice Cream is the best in the city, with trendy flavors, unique toppings, and original recipes. It has Mexican cuisine desserts and this family-owned spot brings an authentic touch to the space.
The fresh ingredients at Coya's include strawberries, kiwi, mangos, and coconut, and you can make your ice cream any way you like it. Try their housemade cookies if you're not a fan of ice cream.
Mud Bugs Cajun Kitchen
Mud Bugs Cajun Kitchen is a fun restaurant with cheerful energy. It's on Sanibel Island, not far from Estero, and the little eatery is a quick drive from our Coco Mango property.
The restaurant is a great place to enjoy live music. Head up to the top level to listen to local bands, or stay below for a quieter environment.
The outdoor bar features Cajun Bloody Marys, domestic beers, and mojitos. The baked scallops with garlic butter are fantastic, and we also recommend the blackened grouper fish.
Osteria Celli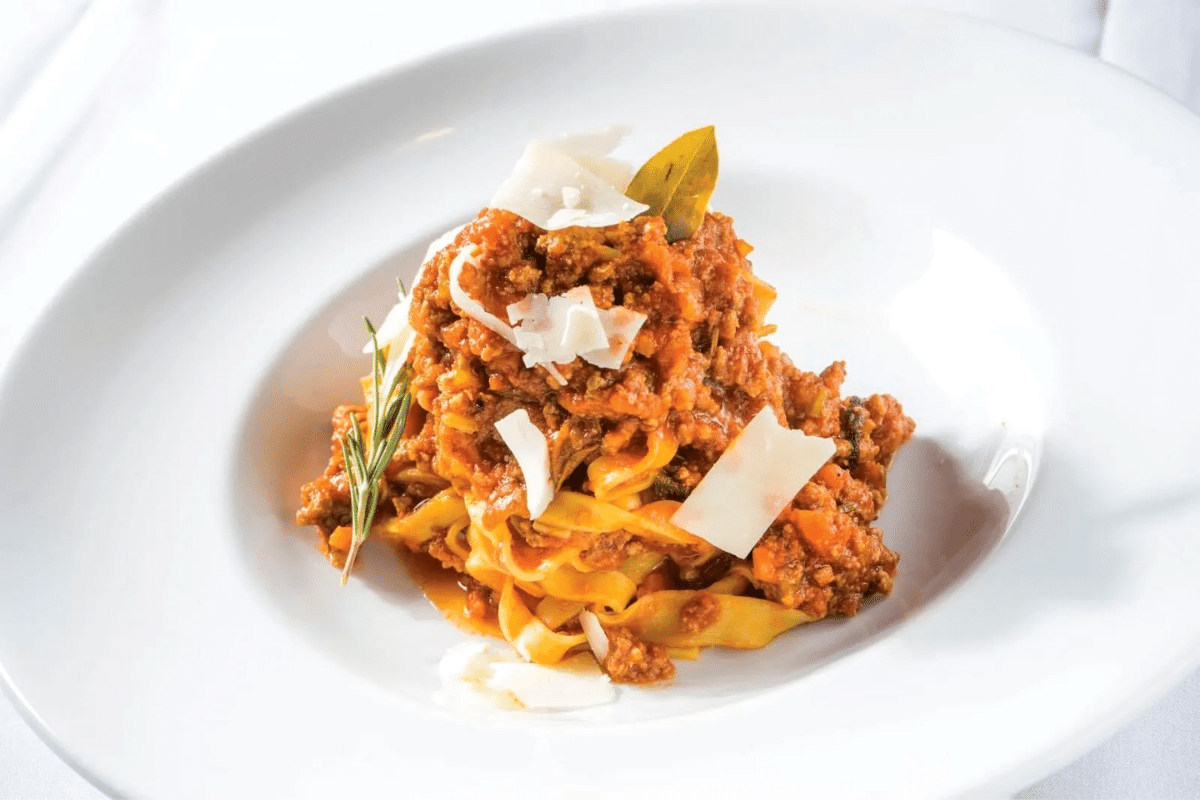 If you like traditional Italian food, Osteria Celli might be for you. It's a rustic spot with an open kitchen, and you can watch the chefs cook your food while you sit at the bar.
Osteria Celli uses classic Italian recipes that go back generations. Try a cozy pasta dish, potato gnocchi, or a light chicken pate. We recommend finishing your evening with a fluffy tiramisu and an Italian espresso.
King's Kitchen and Bar
King's Kitchen and Bar is a casual lunch restaurant in the heart of downtown Fort Myers. It's funky and modern, and you'll find Central American influences on classic dishes.
The Caribbean-inspired fried green plantains are delicious, and so are the hearty empanadas. For a light, refreshing dish, consider trying the Baja fish wrap or Cuban bowl with pico de gallo.
Oasis
Oasis is a no-frills American restaurant in downtown Fort Myers near Bennett Hart Park. The spot serves homey breakfast dishes, burgers, and seafood entrees.
The staff is friendly and accommodating, and pets are welcome on the outdoor patio. Order a fish and chips basket, a grilled cheeseburger, or a chicken tenders plate with coleslaw. There's a fantastic kids' menu for the little ones in your group, and they can choose from pancakes, chicken nuggets, and peanut butter sandwiches.
Ford's Garage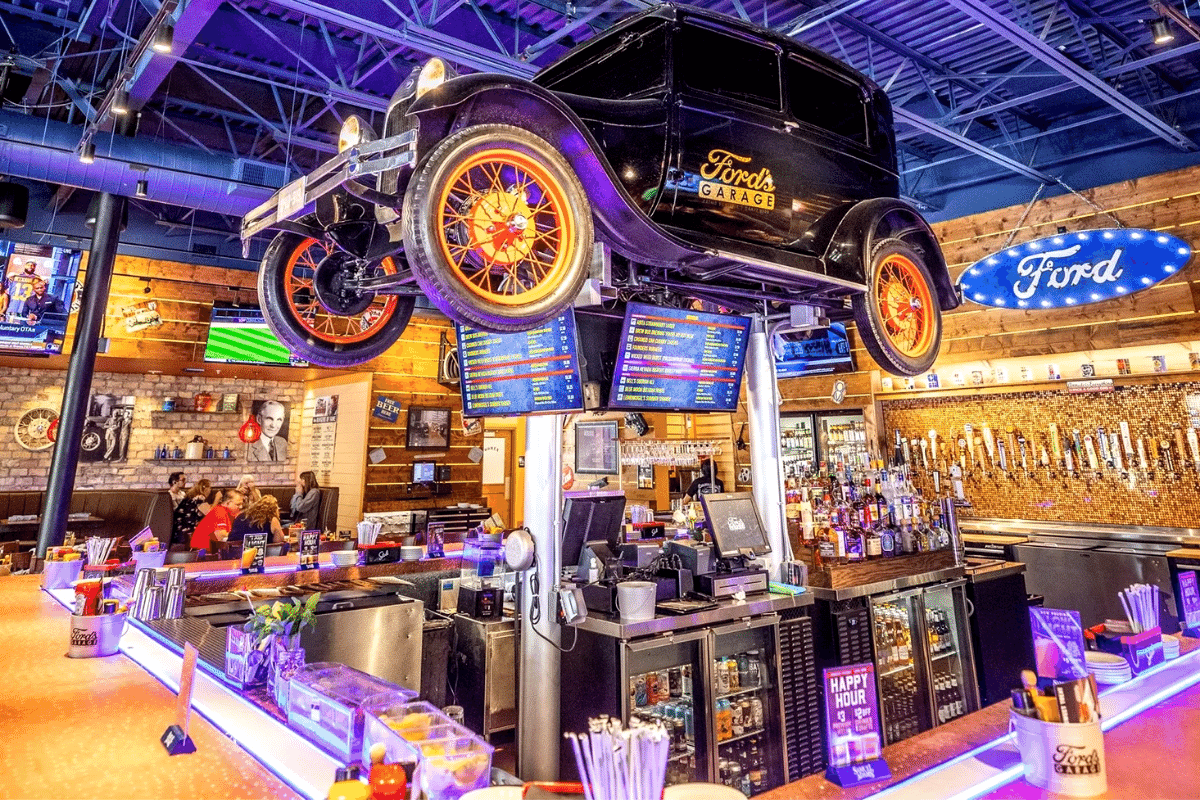 Ford's Garage is in the city's bustling heart, near the Caloosahatchee riverfront. It specializes in drinks and you can choose from over 180 varieties of craft beer.
The restaurant is cozy and friendly with a real southern vibe. You can watch sports on the TV with friends, enjoy a drink, and admire the fun Ford car-themed decor.
Burgers are the main star at this relaxed eatery, and you'll see nearly a dozen car-themed burgers on the menu. Try a High-Octane Burger with guacamole or a Model A Burger with applewood smoked bacon.
Check out the bar food menu for small bites like soft pretzels, firestone shrimp, pulled pork nachos, and more. Additionally, you can sample southern comfort food like homemade meatloaf or hand-battered chicken tenders.
Three Fishermen
For a casual spot right on the waterfront, check out Three Fishermen. It's on the ground floor of the Best Western hotel, and it's great for locals or anyone staying at our rental locations.
Enjoy a walk in beautiful North Shore Park before enjoying a seafood comfort meal at this cozy spot. It's an open-air restaurant, so you can watch the waves and listen to gulls caw as you eat your meal.
The hush puppies are a southern classic you can't miss, and we also recommend the crabmeat salad sandwich. Visit during happy hour to take advantage of the all-you-can-eat shrimp special.
Colleoni's Italian Ristorante
Colleoni's Italian Ristorante is a regional Italian restaurant near the McGregor area. It has a bistro feel with cafe menu items ranging from ciabatta sandwiches to smoked tomato bisque. The restaurant is inside a quaint little shopping area, and you can check out the local boutiques while waiting for a table.
Pair an Italian wine with your meal, or try a draft beer. We recommend a red wine with a plate of veal cutlets and a side of arugula salad.
Colleoni's is famous for its excellent dessert menu. Try a Crema de Cogne, a decadent chocolate dish with almond biscuits and light, fluffy cream. Black bread pudding is another popular dish with notes of cream and chocolate.
Blanc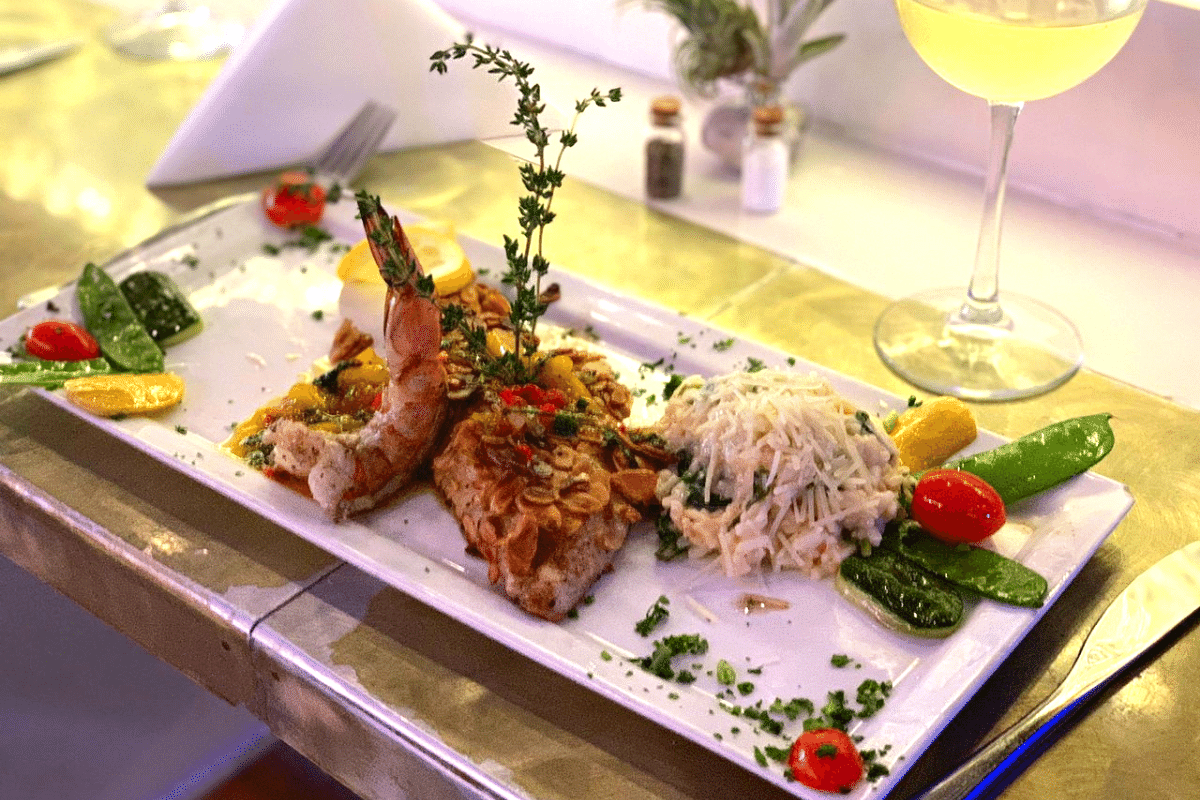 Blanc is an upscale restaurant in the McGregor neighborhood of Fort Myers. The global menu draws from French, Latin, and Asian cuisines, and you can sample everything from Waygu beef sliders to roasted garlic lamb.
The trendy restaurant won the Golden Spoon award in 2019, and the spot has been a staple for Fort Myers locals and tourists. You can order an Almost Entree plate to share with the whole table or get an assortment of shareable dishes.
Conclusion
Whether you're visiting or local to Fort Myers, we guarantee you'll enjoy these fantastic restaurants. The city is great for finding delicious dishes and there's something for everyone, from classic Italian to casual crab boils.
If you're staying at one of our top-rated Fort Myers properties, these restaurants are just a hop and a skip away. You can spend a day at the beach, tour historical sites downtown, or see one of the city's iconic parks and finish at one of the best Fort Myers restaurants.