Thanksgiving, and therefore, Friendsgiving is right around the corner. Time to spend time with your chosen family! But don't settle for your run-of-the-mill potluck this year. You've got a great friend group and you all deserve a pre-holiday celebration just as special as you are. Listed below are our 9 favorite ways to elevate your Friendsgiving at an AvantStay vacation rental.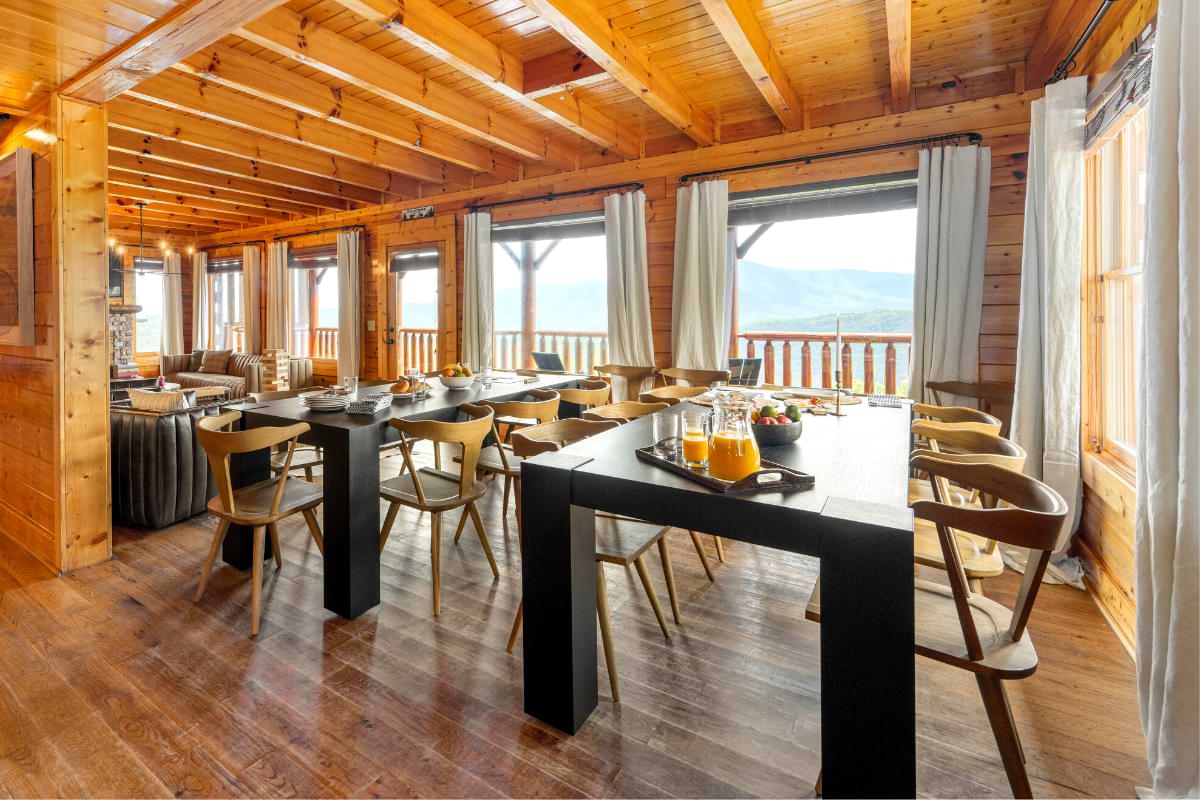 1. Room for the whole crew
Delmont – Smoky Mountains, TN
Easily turn one meal into one weekend with plenty of space for your group to spread out and let the food coma settle in. Nestled in the Smoky Mountains, Delmont is a 20-guest stay with four floors, a hot tub, pool, game room, yard space, two spacious living rooms, and two dining tables – perfect for a proper feasting sesh.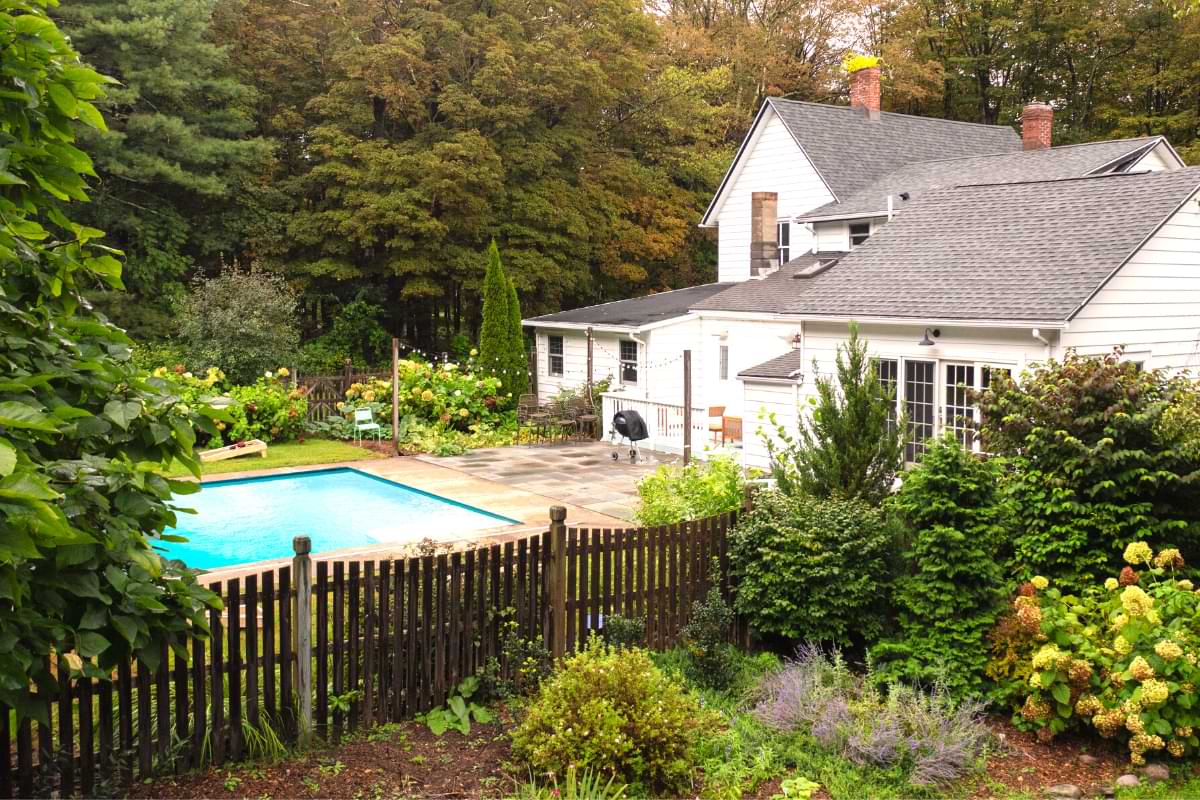 2. Pump up the vibe with pre-feast activities
Clove – Hudson Valley, NY
Get everyone excited with festive pre-feast activities at one of our homes in Hudson Valley! Clove is just a short drive away from all the great fall activities like visiting pumpkin patches, leaf peeping, and roasting marshmallows. Hot tip: get ready to make cider or apple pie from fresh apples – this home is close to multiple local apple orchards.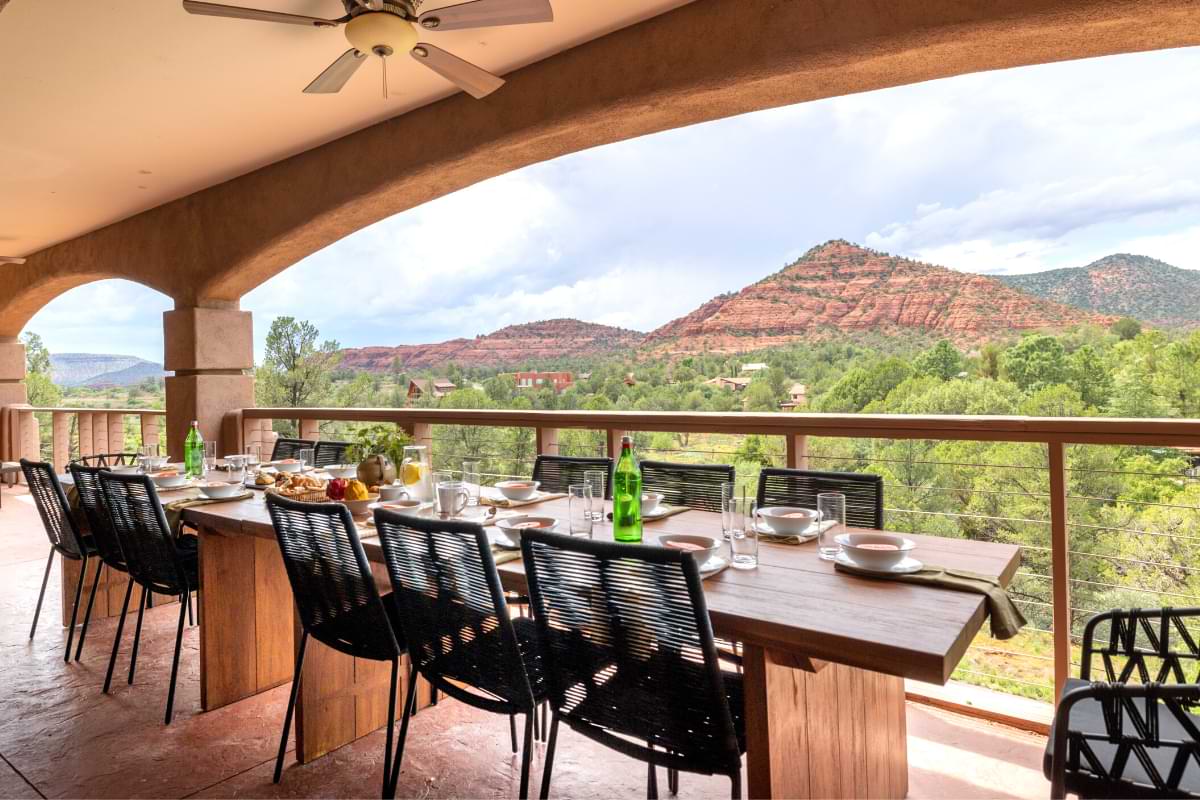 3. You don't have to cook
Pyramid – Sedona, AZ
Not interested in cooking? No problem. Have us coordinate a private chef for you and yours directly from our app! We recommend a stay at Pyramid in Sedona where you can soak up the views while you soak in the hot tub. With ample seating for everyone, you can easily watch a culinary artist in their element without ever having to worry about being in the way.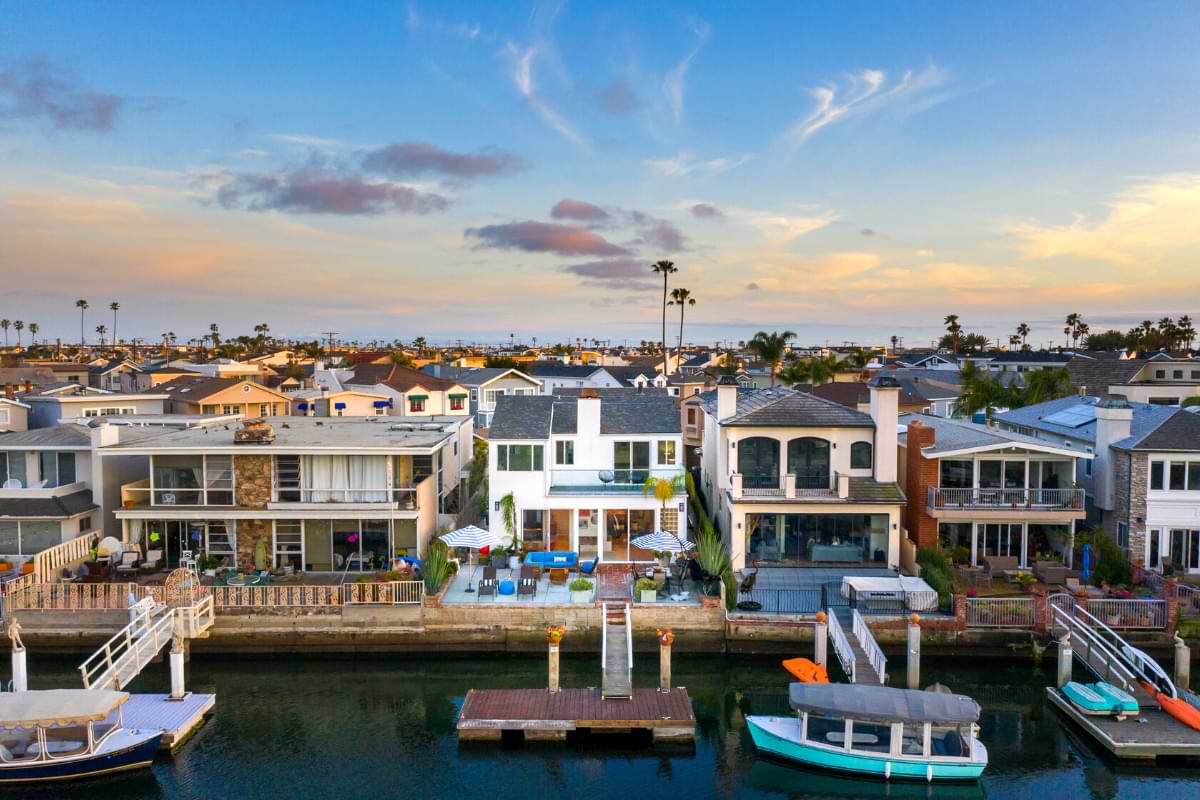 4. Enjoy plenty of activities for the group
Bay Breeze – Newport Beach
It doesn't have to be all about the food. Our homes have tons to do for those in your group that just can't sit still. For a fun-filled stay, try Friendsgiving weekend at Bay Breeze in Newport Beach, CA. This 10-guest bayside home has multiple dining areas, a fully-stocked kitchen, a basketball court, paddleboards, a fire pit, and a stocked game area.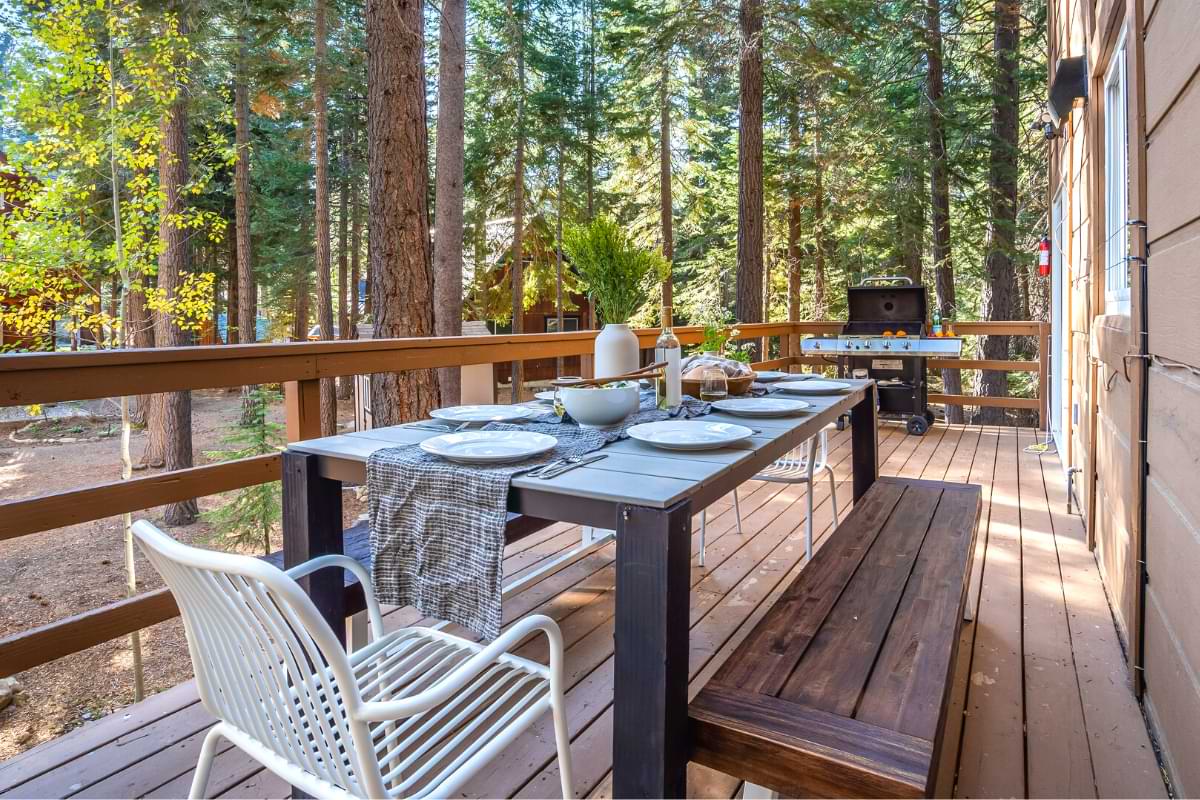 5. Say "au revoir" to post-meal cleaning
Homewood – Lake Tahoe, CA
Take the pressure out of hosting (and cleaning) with a stay at Homewood in Lake Tahoe – the ideal stay for a nature lover who just can't get enough of that fresh mountain air. We've got you covered pre- and mid-stay – with fully-stocked kitchens and the option to book a mid-stay cleaning, we're here to make your Friendsgiving as worry-free as can be.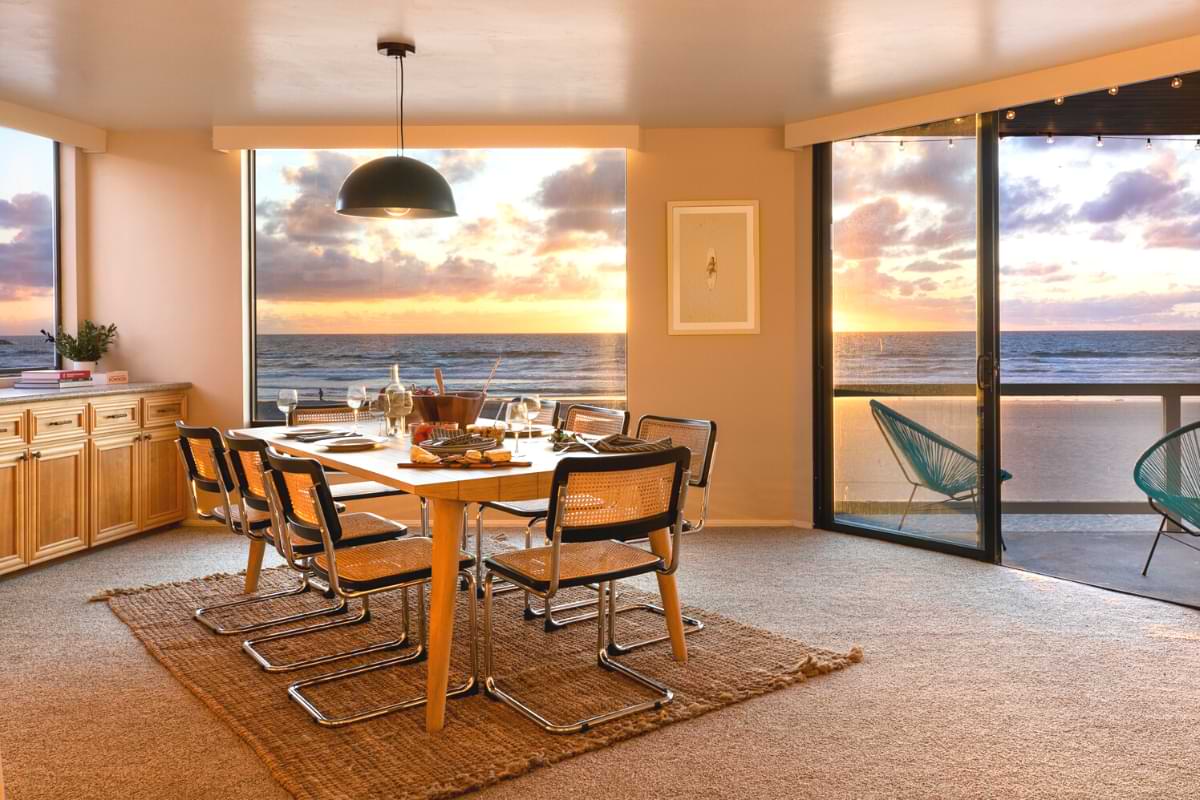 6. Experience a change in scenery
Belmont – San Diego, CA
Soak in new views surrounded by your favorite company. Located right on the water, Belmont is a San Diego stay with all the ocean views you can handle. Experience the perfect blend of indoor/outdoor living with an extra spacious dining and living room, a grill on the balcony, and a chance to show off your mixologist skills with a cocktail and "cheers" to this extra-dreamy view.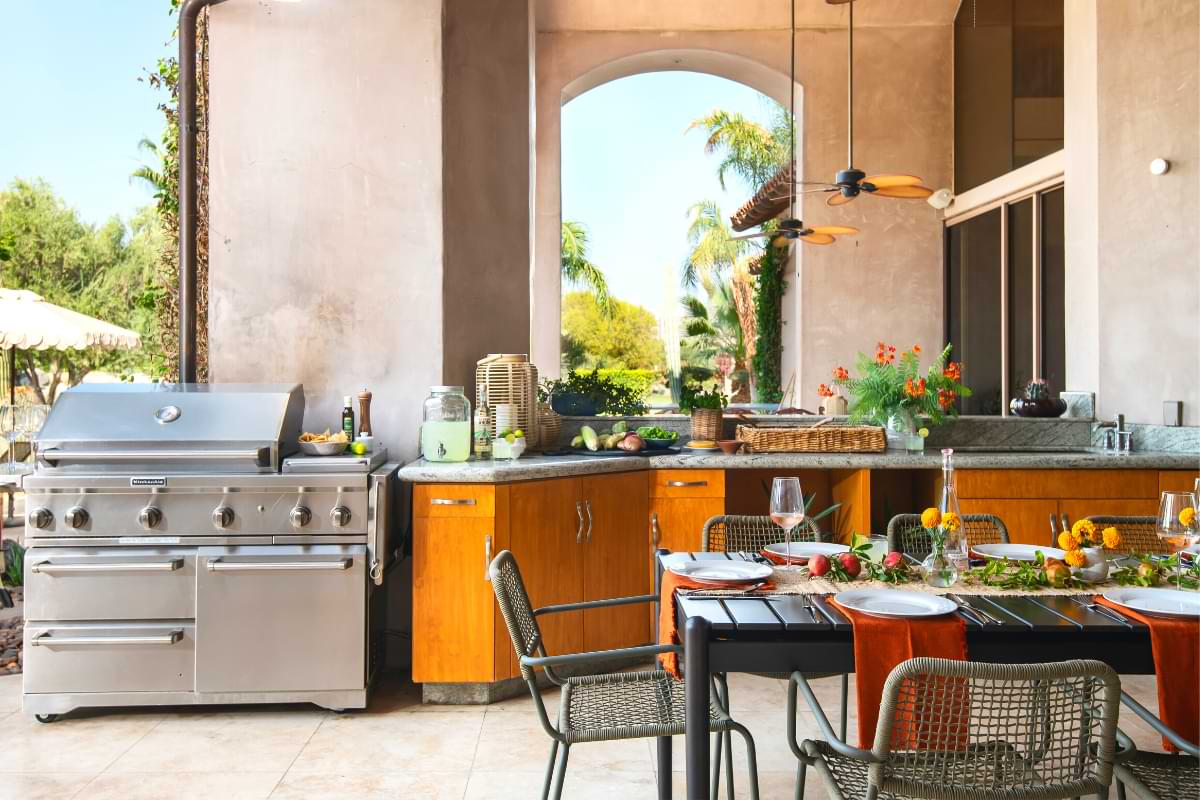 7. Cook like a proper chef in our gourmet kitchens
Mirabella – Coachella Valley, CA
Take advantage of an array of spacious, gourmet kitchens like Mirabella in Coachella Valley. This sprawling estate comes complete with an outdoor kitchen, pool, hot tub, ping pong table, equestrian barn, wet bar, paddle boards, kayaks, paddle boat, and a private lake surrounding the property.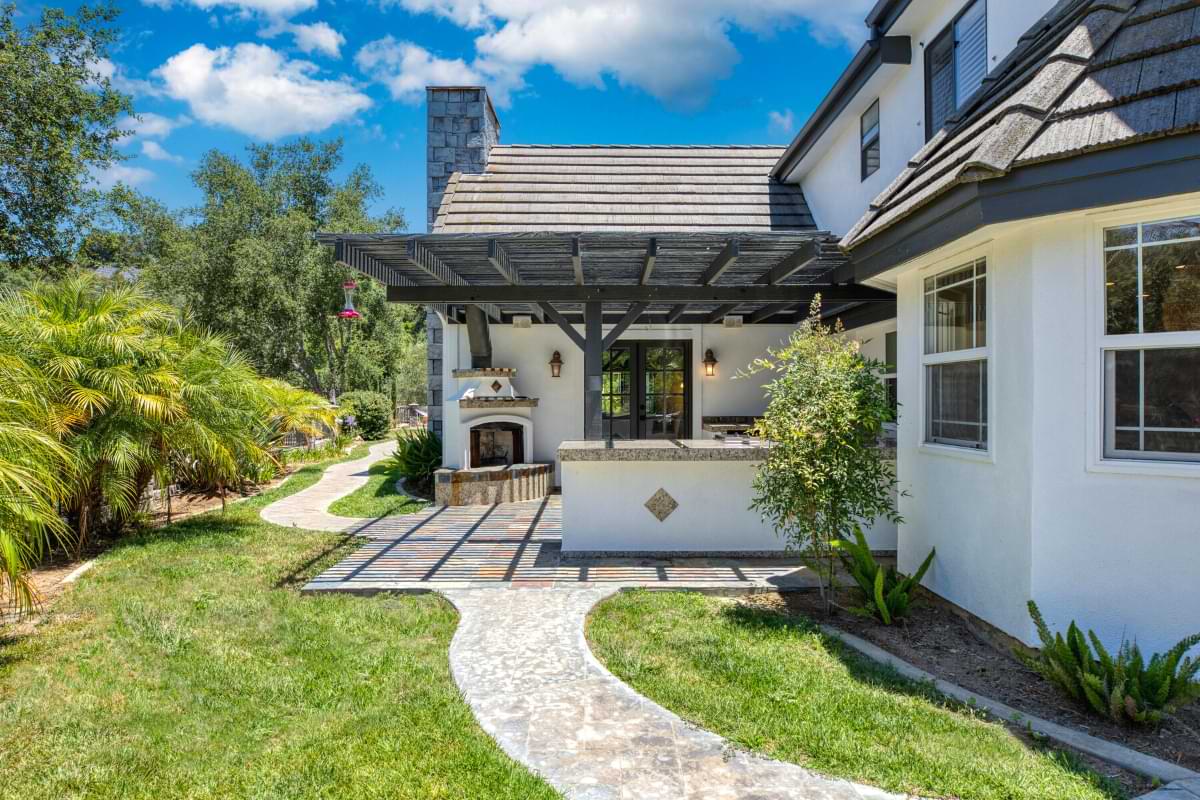 8. Try Friendsgiving al fresco
Burgundy – Temecula, CA
Why not try an outdoor kitchen this year? Come to Burgundy where you can blend an indoor chef's kitchen with the outdoor kitchen and a tasteful, locally sourced Temecula wine. After your meal, enjoy sunset cocktails under the gazebo or around the fireplace and toast to special moments shared with your favorite people. With this undeniably winning combo, you've just landed the Friendsgiving dream of the century.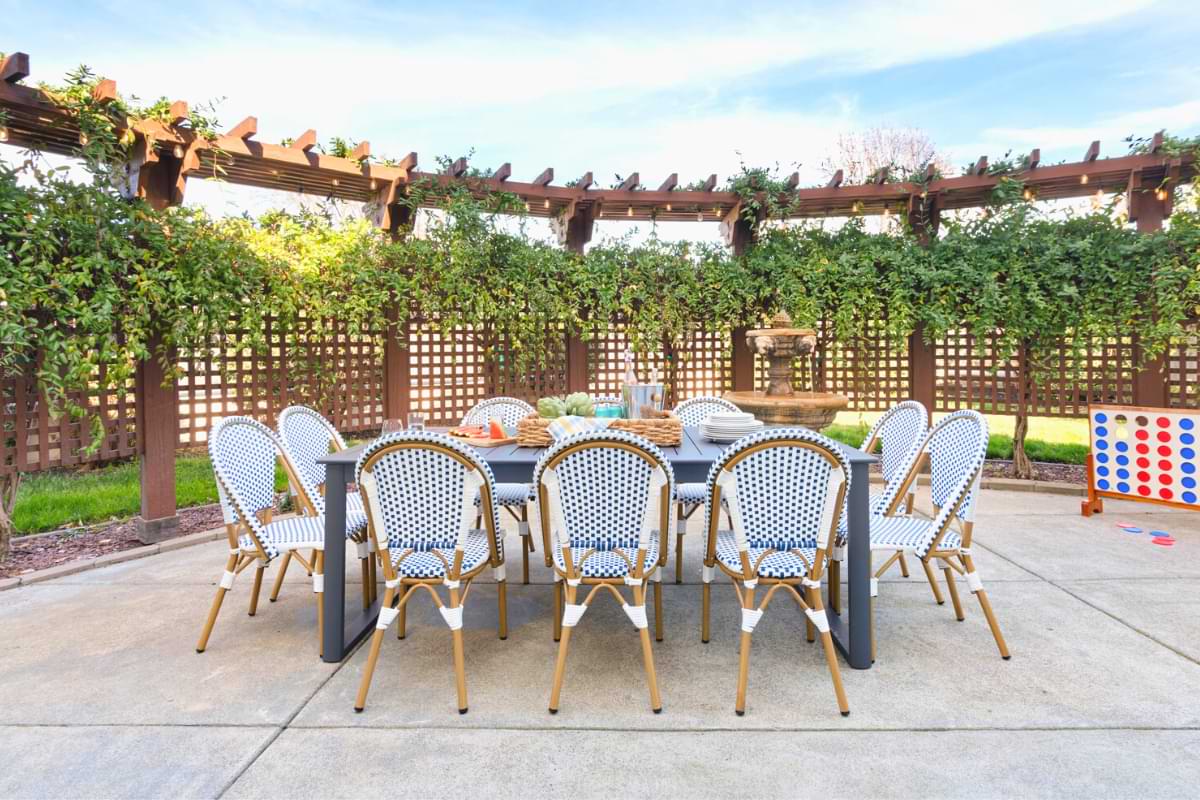 9. Get an excuse to escape the city
Fiano – Sonoma, CA
We're all looking for a reason, right? Try a stay at Fiano in Sonoma where you'll enjoy large outdoor dining areas and a proper escape from the city hustle and bustle. Gather inside or out around these spacious dining areas with vineyard-esque decor. Keep the journey going with a short trip out into wine country for a new type of Friendsgiving adventure that your friends will talk about for years.