Vacationers to Isle of Palms (IOP) are sure to work up quite an appetite after a day of sun and sand at the beach. The area has plenty of delightful bistros, cafes, and restaurants specializing in sustainable seafood and fresh fare guaranteed to satisfy the cravings of your entire party. Even your foodie friend is sure to find local cuisine to indulge in on a trip to Isle of Palms.
A short 40-minutes away from Isle of Palms is Charleston, which happens to be one of the top 20 best foodie cities in America, so it's no surprise that Isle of Palms also has some exceptional food options. To help you make the most of your time in the area, we've taken the guesswork out of deciding where to relax and enjoy a fresh, local meal in Isle of Palms.
Acme Lowcountry Kitchen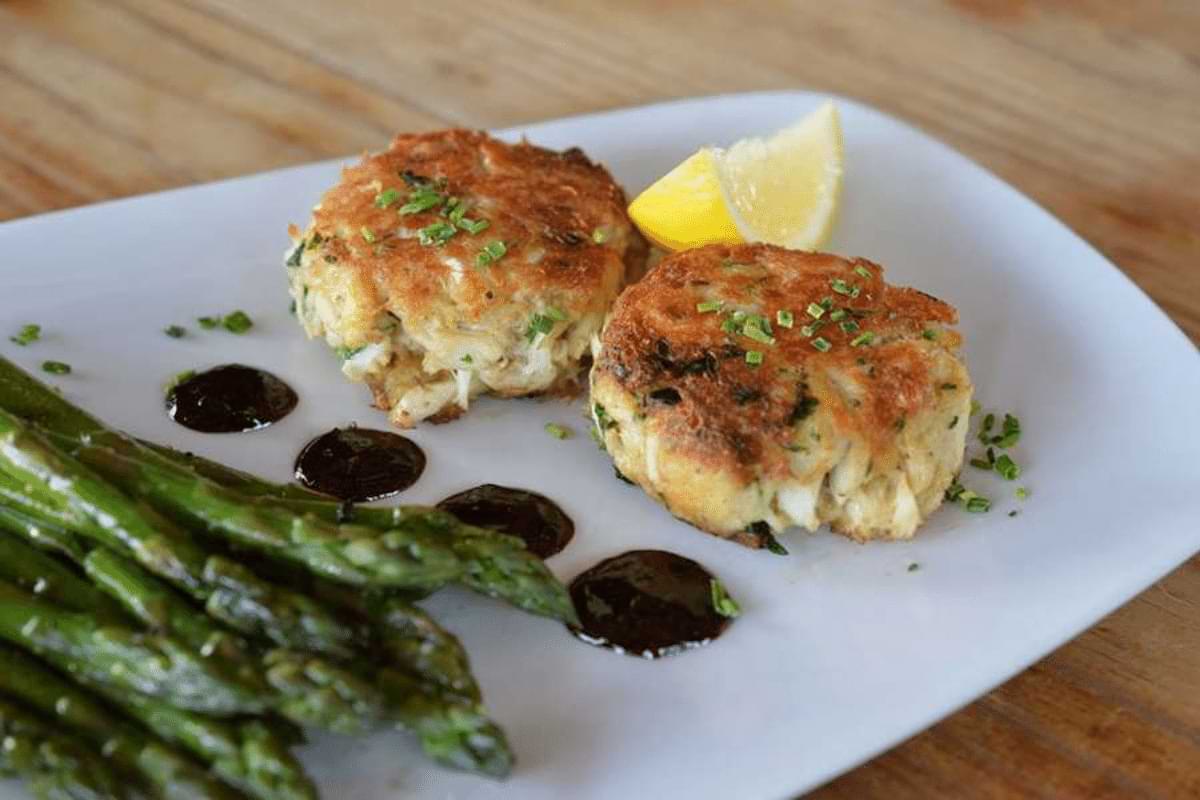 For sustainable seafood and fresh, coastal cuisine visit Acme Lowcountry Kitchen. They specialize in one of the most iconic dishes in Isle of Palms—Shrimp & Grits. They offer this classic in a few different homemade variations, and with the laid-back, beachy atmosphere, this restaurant is hard to top.
Coastal Provisions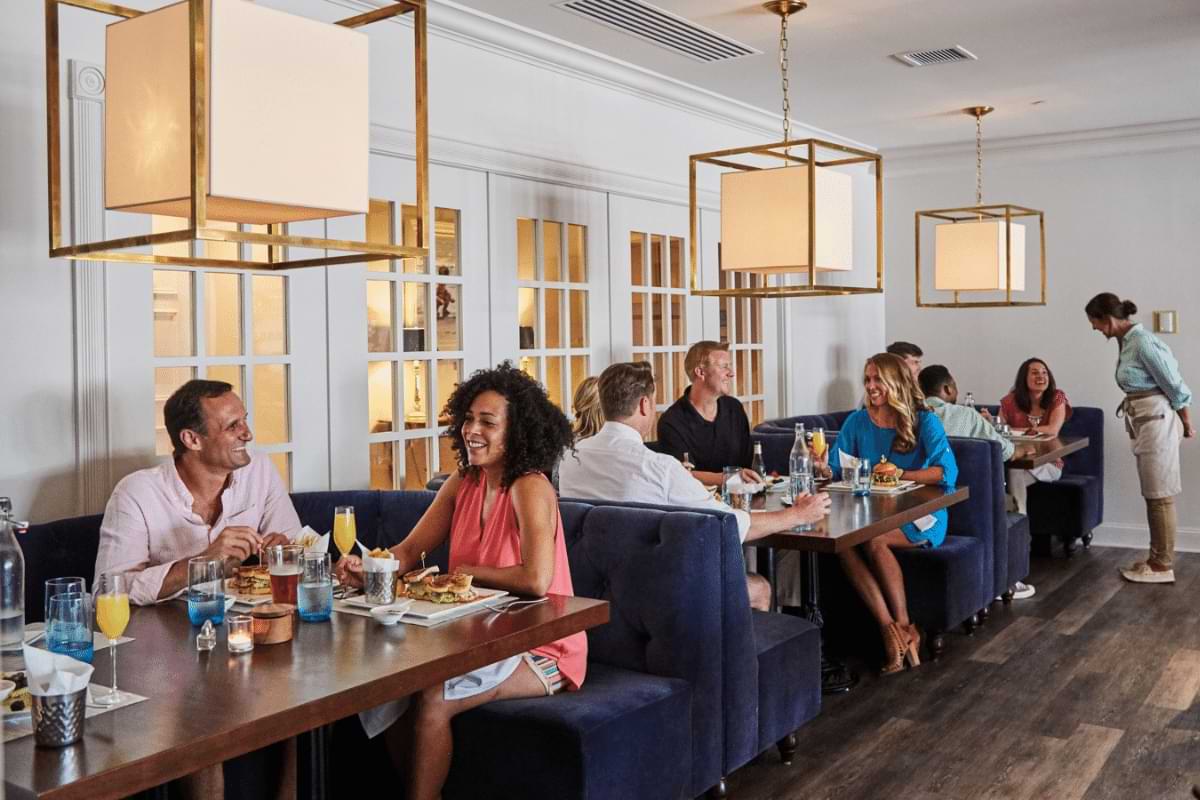 For al fresco dining with a seasonal menu visit Wild Dunes Resort's Coastal Provisions. Their seafood dishes are driven by local, sustainable offerings, while the ingredients for meat and veggie-forward dishes are sourced from vendors around IOP and Charleston, SC.
Coconut Joe's Beach Grill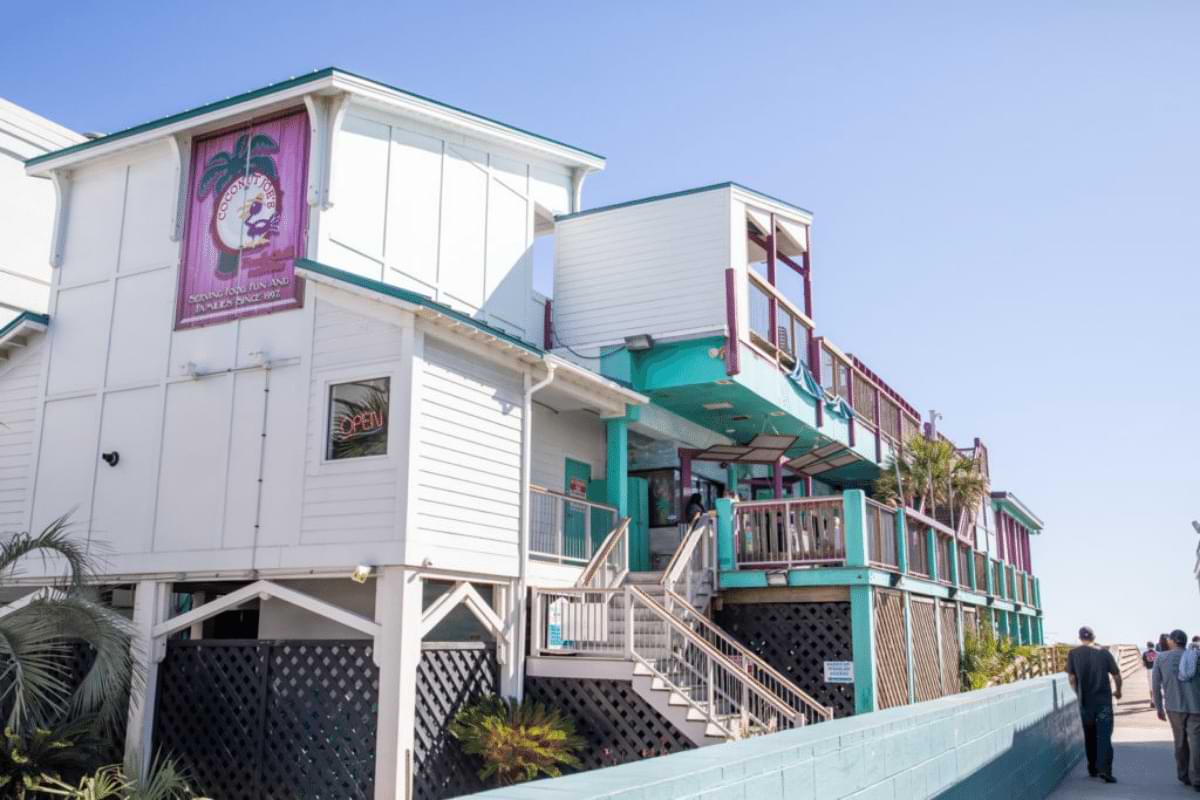 For great food, appetizers, and a happy hour with live music visit Coconut Joe's Beach Grill. The outdoor seating space boasts excellent ocean views from the rooftop bar and deck, as well as live entertainment for you to enjoy while you dine on delicious island eats.
Coda Del Pesce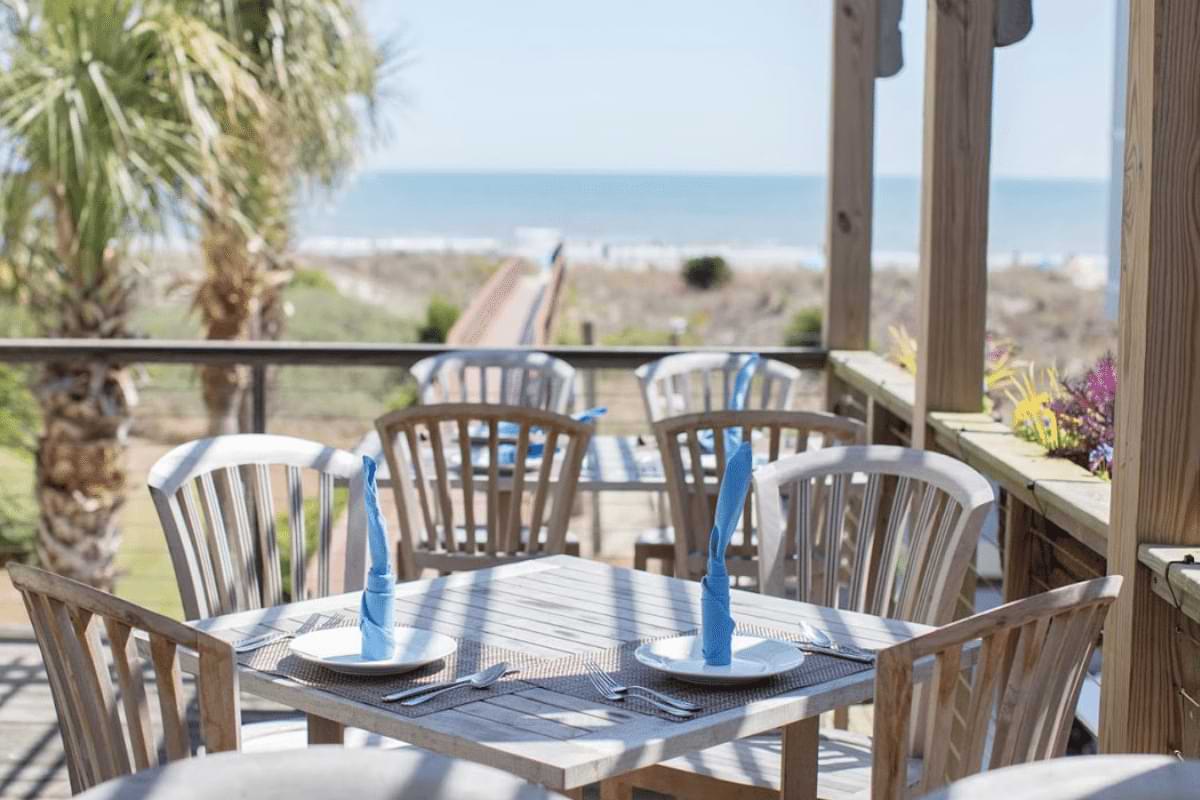 For a romantic atmosphere with oceanfront dining, head to Coda Del Pesce. They serve sustainably caught seafood prepared with fresh, local ingredients. Here you can enjoy some of the most delicious homemade pasta and specials Isle of Palms has to offer!
Long Island Cafe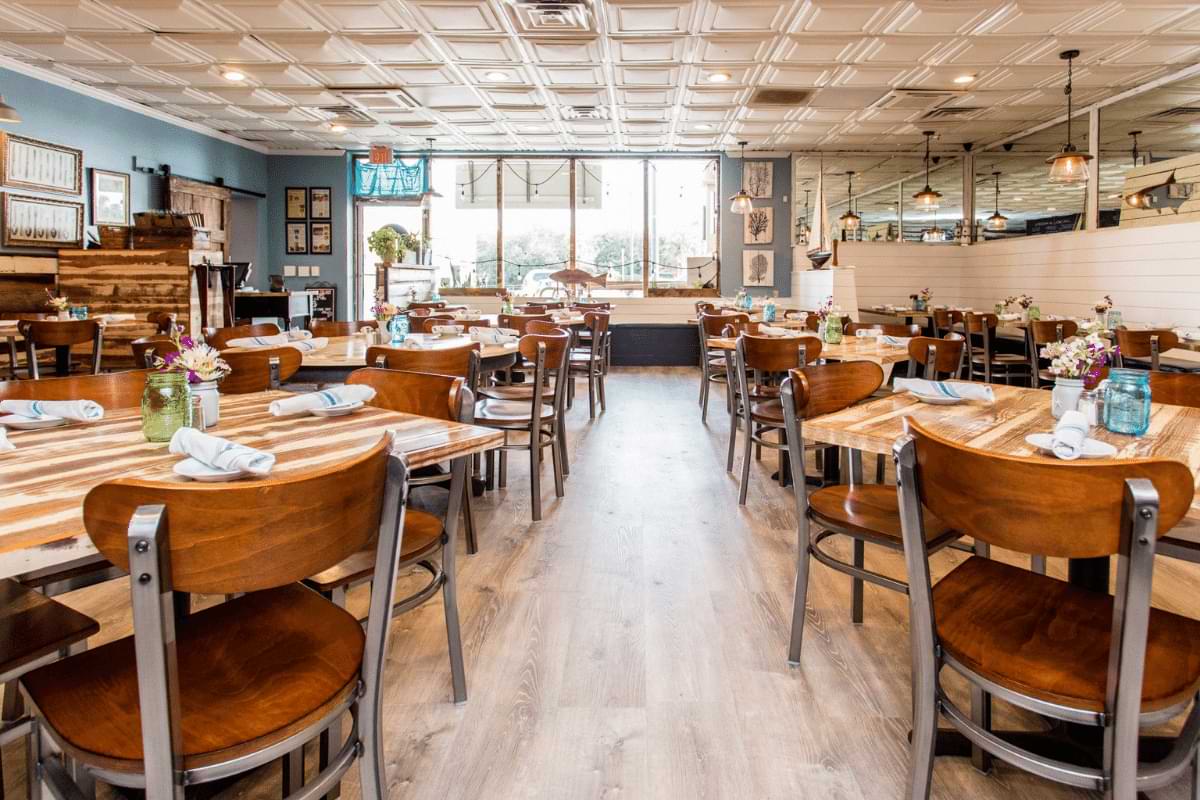 If you enjoy classic seafood dishes in an elegant, coastal atmosphere you need to reserve a table at Long Island Cafe. There's a reason why Long Island Cafe is one of the best Isle of Palms restaurants. They've been cooking up delicious seafood, chicken, and handmade pasta dishes for more than 30 years.
Papi's Taqueria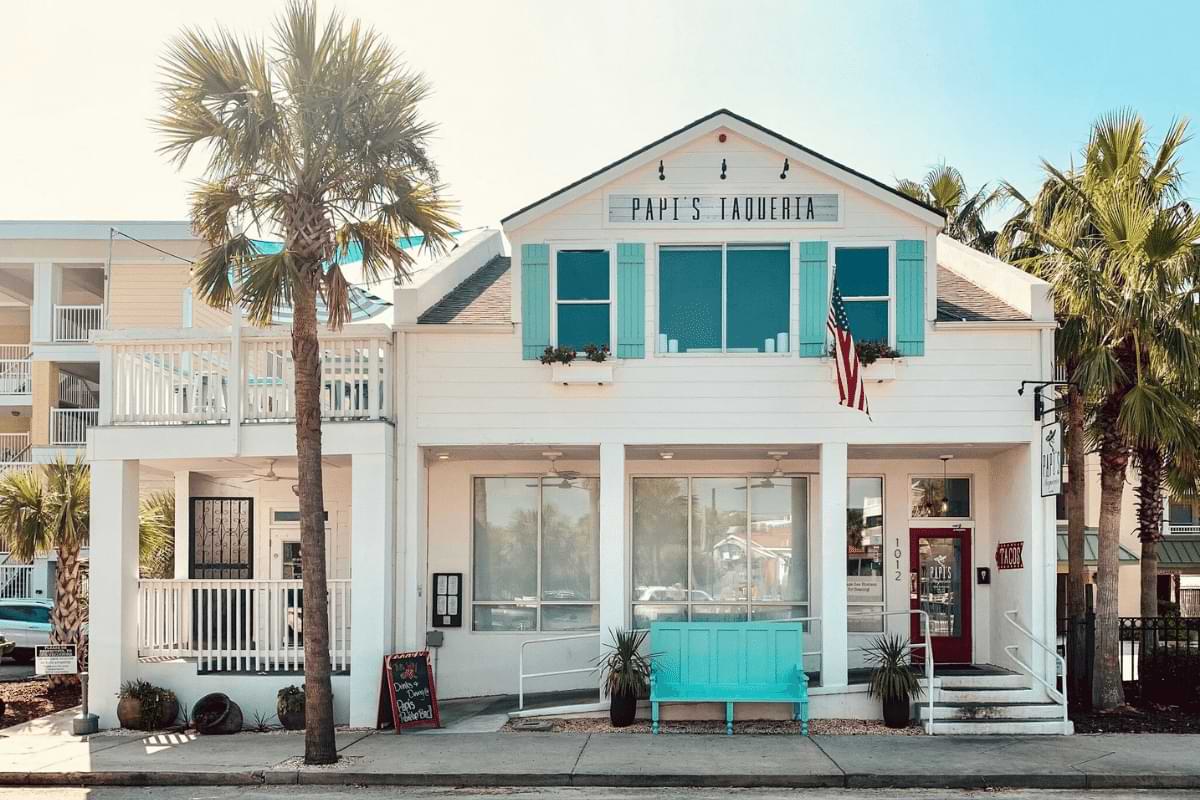 For the perfect after-beach taco visit Papi's Taqueria. This small, laidback beachfront taqueria offers a creative selection of shrimp, meat, and veggie tacos made with locally sourced ingredients that are sure to satisfy your group's taco craving. They even have a spectacular view from their rooftop bar, which is a great place to sip a refreshing margarita!
Sea Biscuit Cafe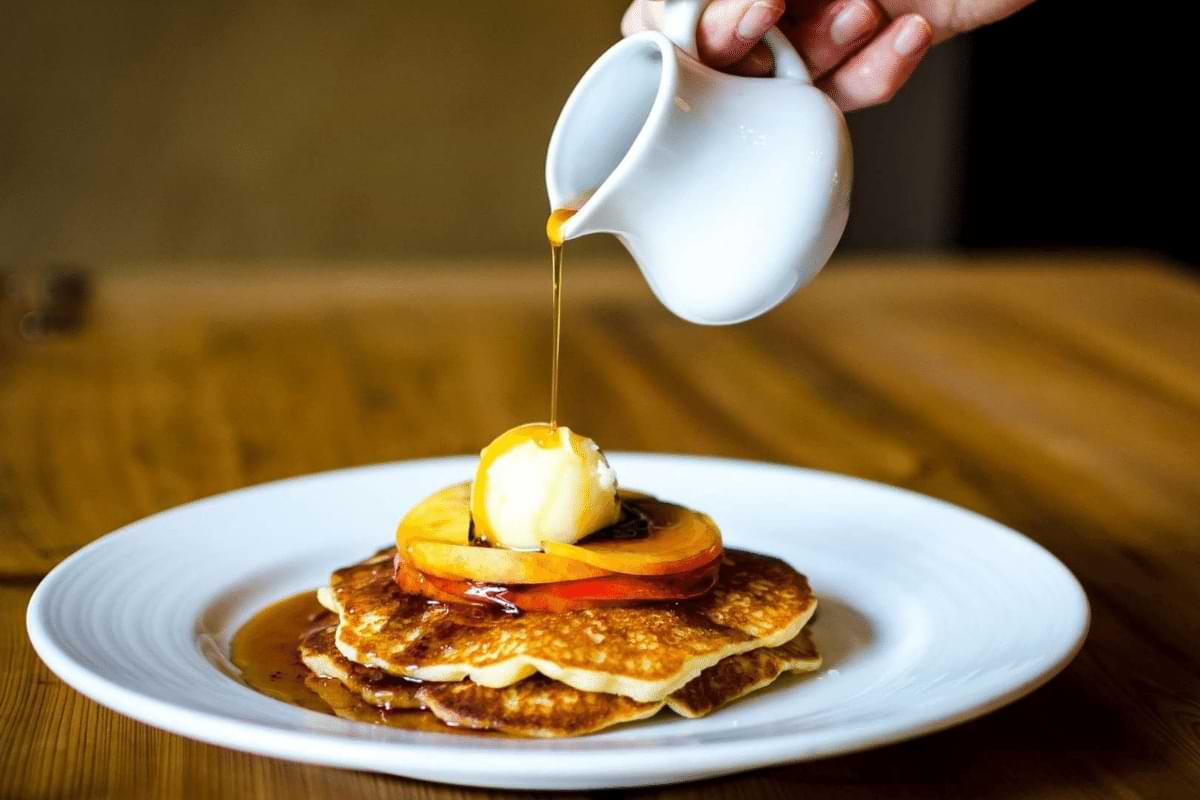 For one of the best breakfast restaurants in Isle of Palms, head to Sea Biscuit Cafe. This cafe is cute and cozy with quaint nautical decor. They offer a simple menu of delicious homestyle options such as french toast, grits, omelets, biscuits, and pancakes.
The Boathouse at breach inlet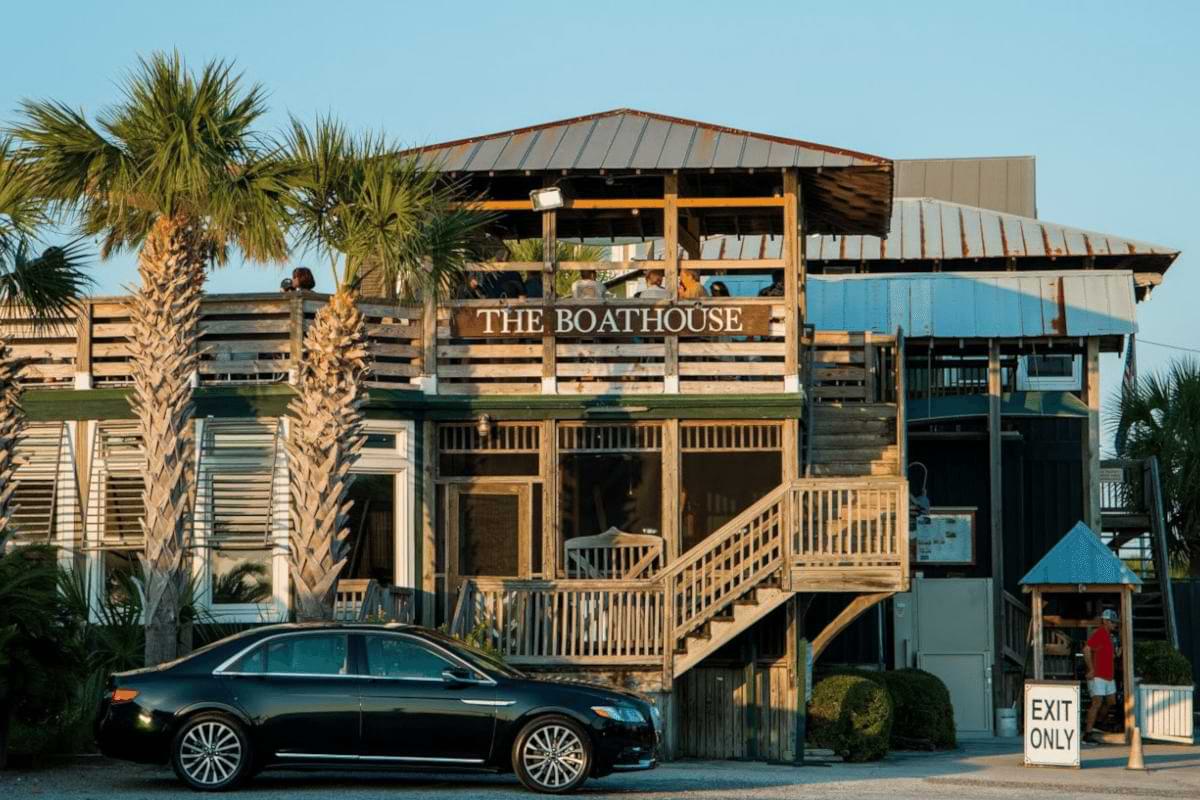 For true Southern cooking—from family recipes to modernized dishes—visit The Boathouse at 101 Palm Blvd. This Southern eatery is a classic foodie destination serving plates with fresh seafood from local fishermen and produce from local farms. The Boathouse is decorated with boats and its ceilings are adorned with 100-year-old vintage rowboats collected by the restaurant's owner. It's the perfect place to enjoy a Southern meal.
The Obstinate Daughter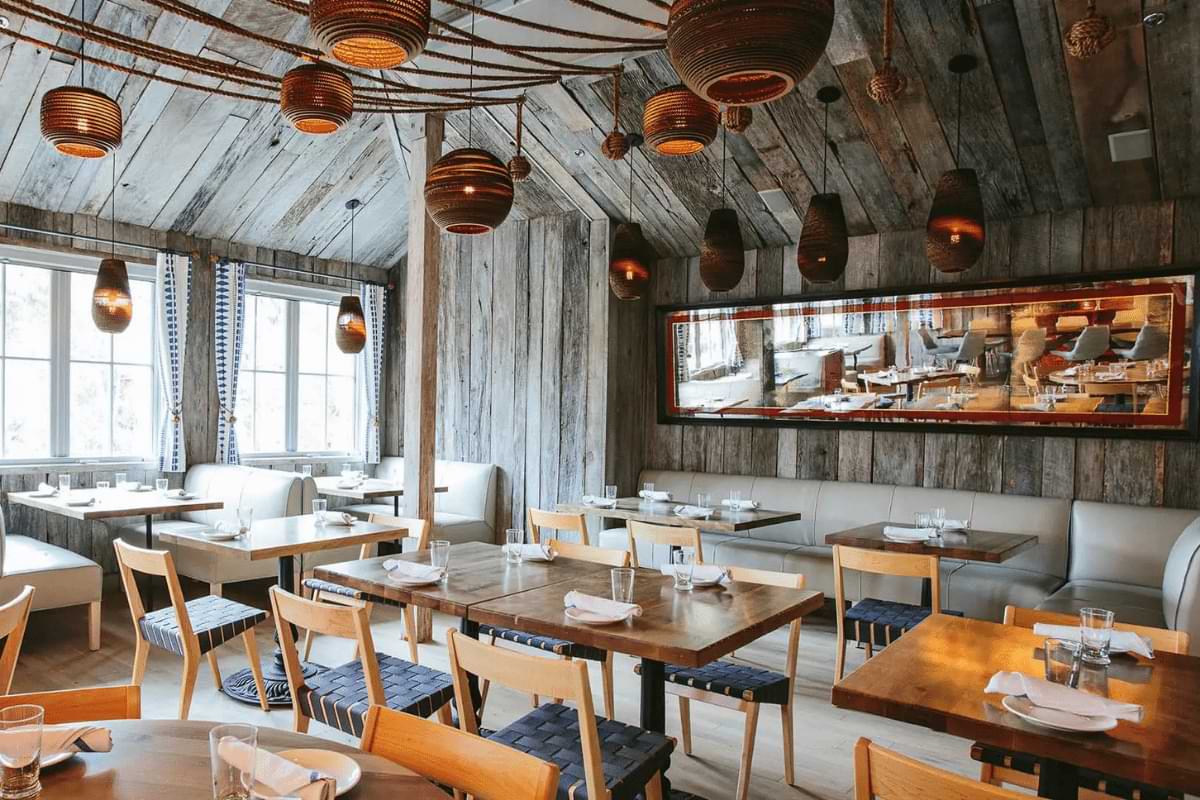 One of the best restaurants on Sullivan's Island (a short drive from Isle of Palms) for a delightful brunch, delicious seafood, or homemade pasta is The Obstinate Daughter. This is a great restaurant to impress friends or celebrate a birthday. Their food is influenced by French, Italian, and Spanish fare and they offer craft beers in a chic and eclectic environment. The Obstinate Daughter is also the sister restaurant to Wild Olive, another popular option in the area.
The Windjammer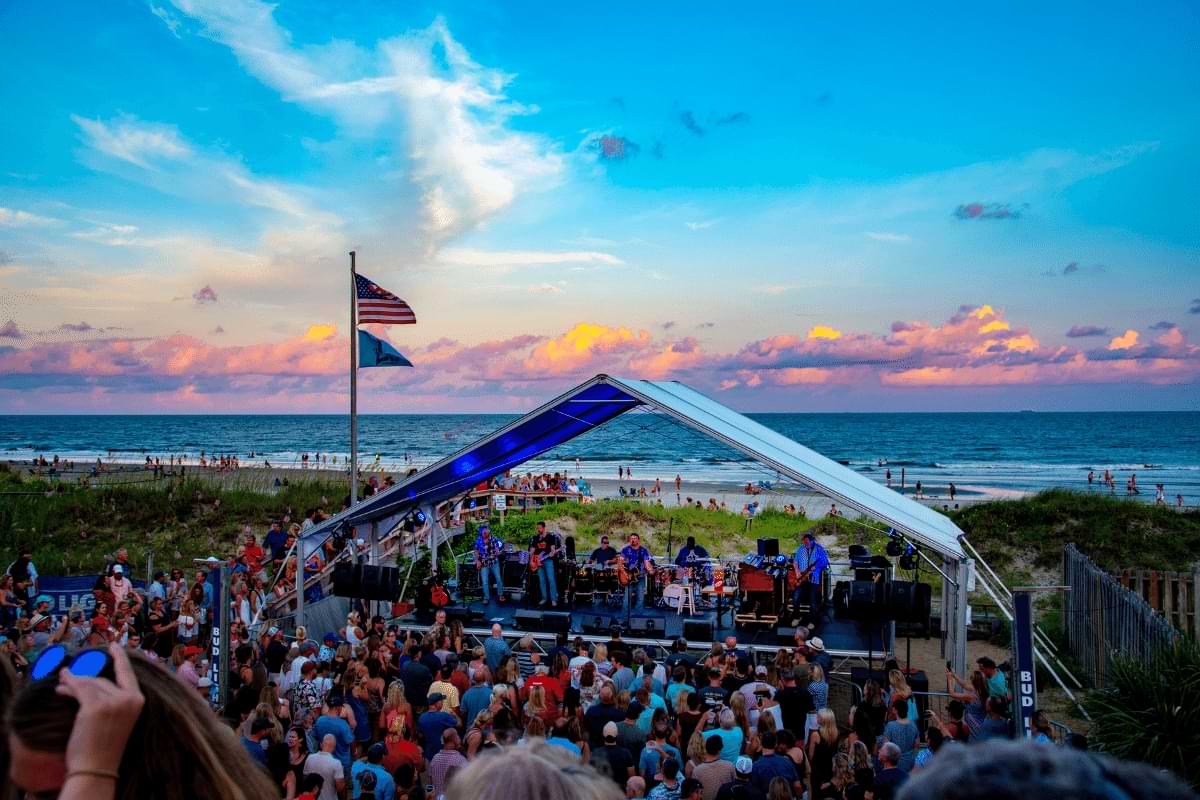 For live music on the beach, a bar menu with South Carolina favorites, and an overall good time, visit The Windjammer. This fun music venue, located at Front Beach on the Isle of Palms, is a great place to enjoy good food and live entertainment with friends or family.
Plan the perfect foodie vacation to Charleston & Isle of Palms
IOP and Charleston are known for having some of the best restaurants in the South. So if you're looking for a memorable, foodie-worthy experience, save this list for your next vacation to the area.
If you're looking for other recommendations in the area, be sure to check out our other resources for the area: