Short-term rental owners dream of having consistent bookings year-round. Unfortunately, this isn't always the case. When demand begins to drop and bookings taper off, this is known as the dreaded low season. However, your occupancy doesn't have to take a drastic hit during this time of year. With some strategic vacation rental marketing, you can easily avoid the low-season slump. Our nine tips will teach you how to get more bookings in low season and boost your rental income.
1. Know your market's low season
The first step to improving your occupancy is to know your market's seasonal trends. Identify your low, peak, and shoulder seasons. Low season (also known as slow or off-season) is the time of year when tourists head home and demand slows down. Peak or high season is when demand is high and guests are eager to book your vacation rental. Then there's shoulder season, or the time between low and peak season when travelers are typically looking to enjoy fewer crowds and lower rates. These seasons vary by market, so make sure you understand your location's seasonal trends to help with pricing (more on that later).
In addition, use local events and seasonal attractions to your advantage. There could be big events like festivals and conferences, or timely attractions like leaf peeping and whale watching that take place during your low season. Mention these in your vacation rental listing, use event hashtags on your social media posts, and send out a calendar of upcoming events to your email subscribers.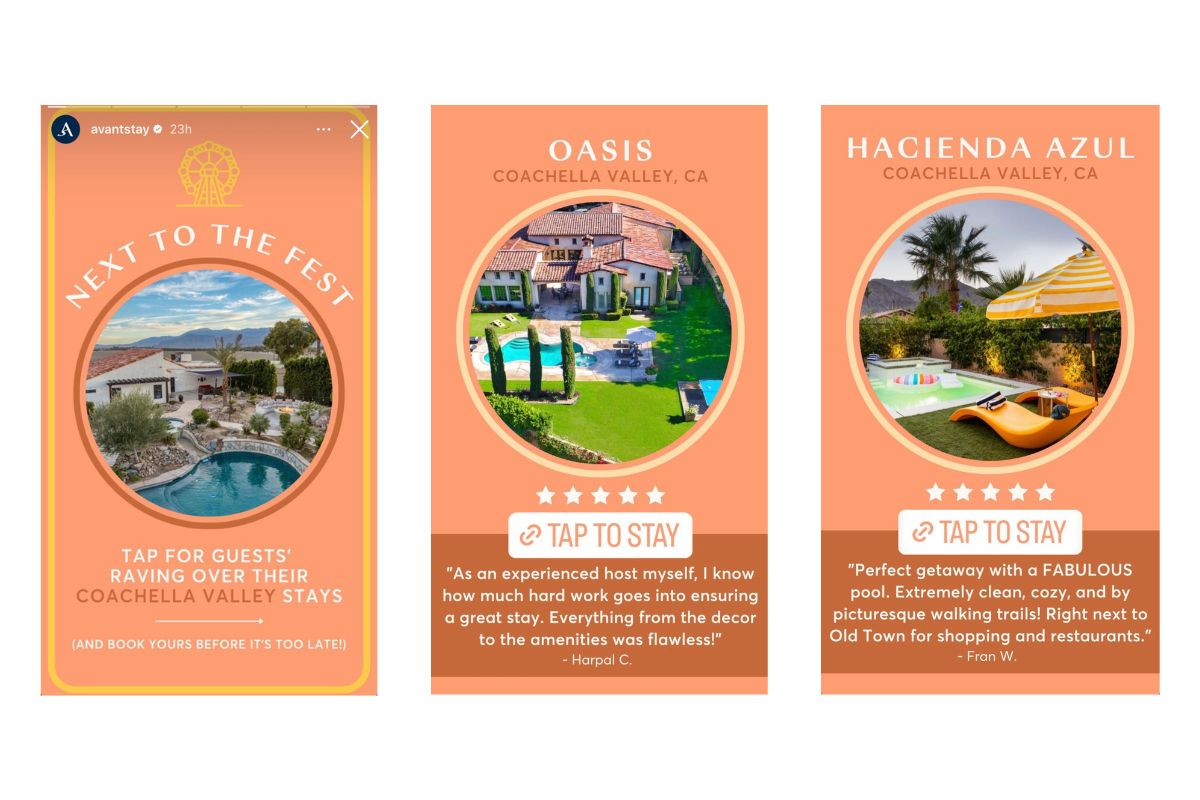 2. Know your previous low-season guest
Next, dig into who booked your vacation rental during previous low seasons. Was it mostly couples looking for a quiet weekend getaway? Or groups of friends in town for a food and wine festival? Use these demographics and interests to target similar audiences in your social media ads.
Also, reach out to previous guests to offer special low-season promos and friends and family discounts. This is a cheaper way to acquire new guests while staying top of mind to your previous customers who already know and love your home.
3. Strategically adjust your rates
Pricing your vacation rental for market and seasonal trends is one of the trickiest parts of running a short-term rental business. Typically, with lower demand comes lower rates. However, you don't want to lower your rates so much that you lose money. Research similar homes in your area so you can accurately and competitively charge for bedroom count, amenities, views, proximity to local attractions, and other key features. Dynamic pricing tools, like AirDNA, can help with this. Or if you'd rather leave it to the experts, consider partnering with a vacation rental management company that can optimize for both revenue and occupancy.
4. Update and optimize your listing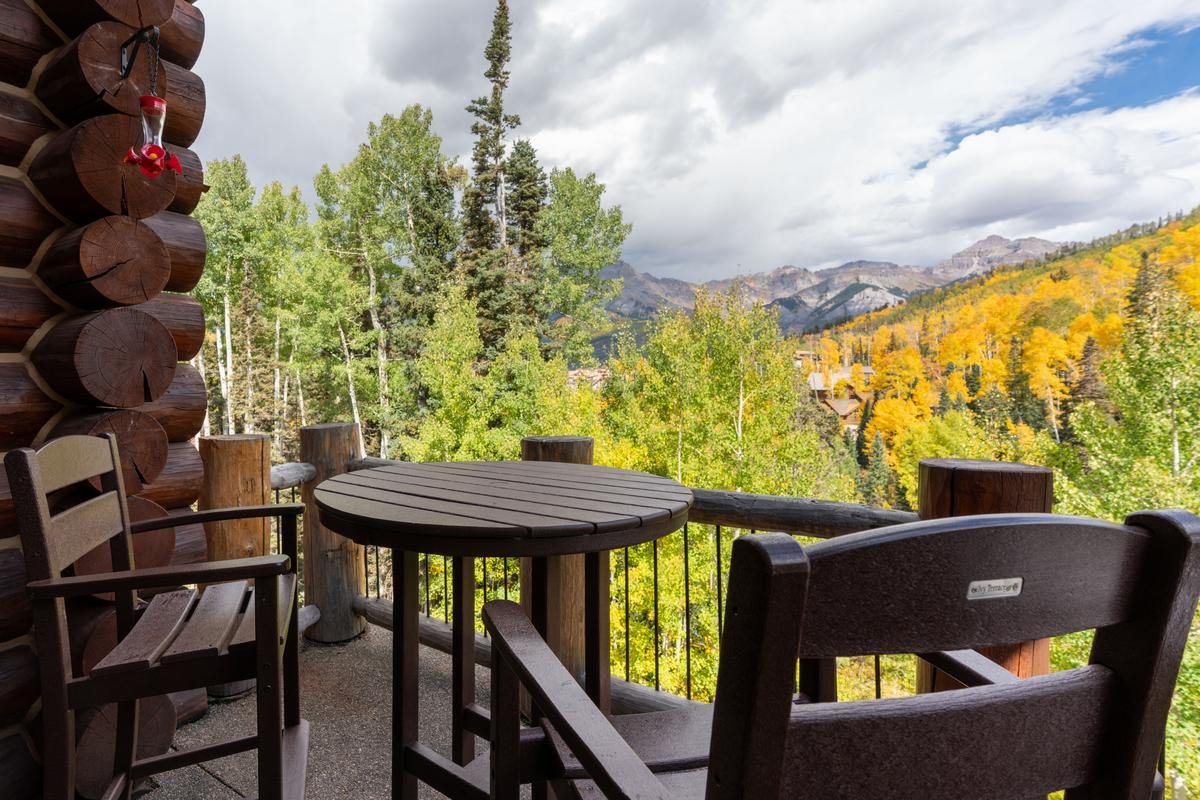 Keep your vacation rental listing updated to reflect current seasons and events. This is your first touchpoint with potential guests, so entice them to book a stay with a relevant and fresh listing page. Here are some ways you can make updates for low season:
If your target guests are travelers coming to leaf peep, add pictures of your home surrounded by fall foliage
Update your title and description to promote upcoming events and include your home's proximity to events, festivals, and attractions
Highlight your amenities, especially the ones that guests will love during low season
Showcase your home's features that are perfect for holidays, like a modern kitchen and large dining area for Thanksgiving, or holiday lights and decorations during December
5. Test niche listing sites
Low season is a great time to test out new vacation rental marketing strategies. Leverage niche vacation rental listing sites to diversify your channel mix, increase your exposure, and drive higher nightly rates (these travelers are often willing to pay more for personalized service). Niche vacation rental booking sites offer accommodations to travelers with certain needs or interests. These could be vacation rentals for families with children or pets, luxury homes, or locations with a desired climate. Some popular niche listing sites include:
6. Attract business travelers
A great way to improve your overall occupancy is to target business travelers and remote workers. Luckily, these folks travel all year and aren't tied to a specific season. Equip your home with full-coverage fast WiFi and dedicated, comfortable workspaces. Be sure to highlight these in your listing so your home will be featured in any filtered searches.
Another way to boost your weekday occupancy (during any season) is to accommodate work groups. At AvantStay, we help companies host their retreats and offsites at our homes, and even plan custom team-building itineraries. This means more consistent bookings, positive reviews, and income for our homeowners.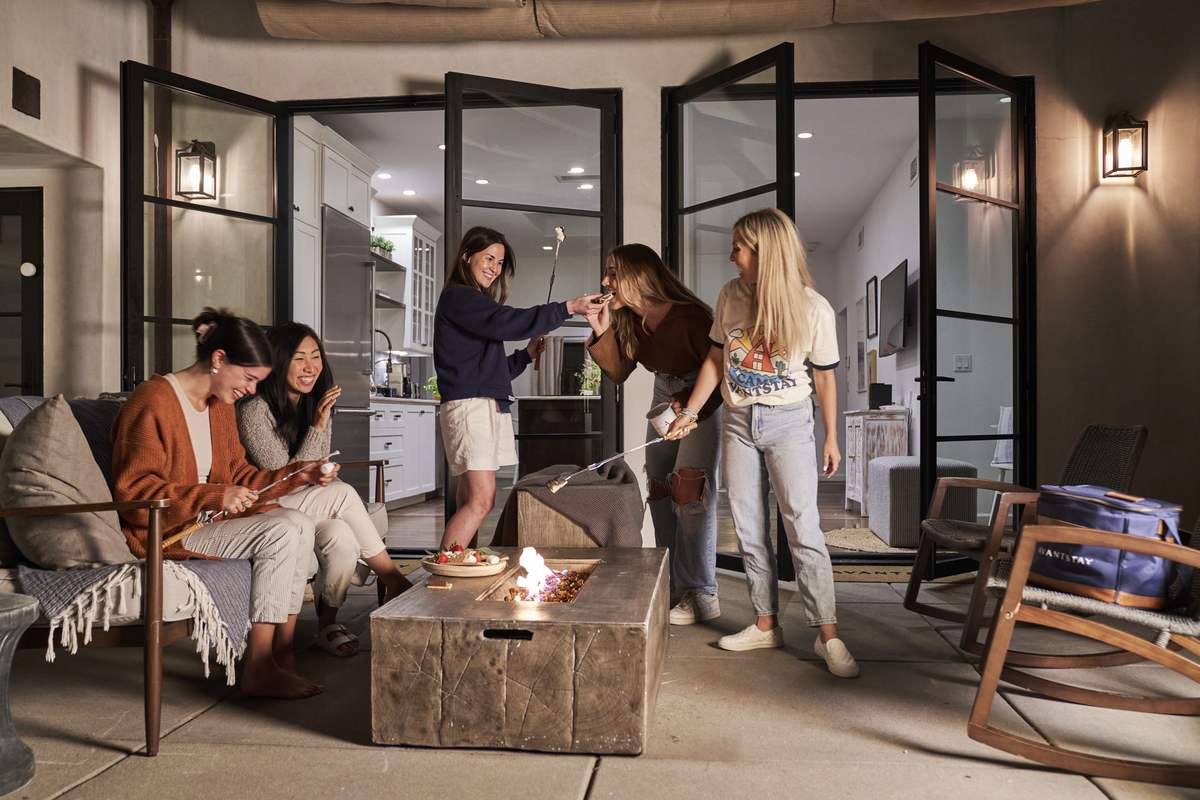 7. Offer popular amenities and experiential features
One of the easiest ways to make your vacation rental stand out is by providing top-of-the-line amenities. Amenities help create an exceptional guest experience, drive more positive reviews and repeat visitors, and ultimately increase your rental income. Invest in experiential features that can be used all year. Hot tubs, fire pits, and game rooms are fan favorites that can be enjoyed in any season.
8. Start a blog
Travelers appreciate recommendations and tips from a local. Showcase that local expertise with a vacation rental blog on your website. A blog is an easy way to increase your visibility on search engines through the use of relevant keywords. Think of topics like "Best Things To Do in Destin in Low Season," "Hidden Low Season Gems of Charleston," and "Top 11 Things To Do in Telluride Year-Round."
Pair your market knowledge with your keyword research to write helpful content for potential guests. You can also repurpose your blog content to share on social media or in emails to past guests.
9. Work with an expert vacation rental manager
Overall, running a successful vacation rental business, regardless of season, requires a lot of dedication. If you'd rather not worry about seasonal trends and getting the right guests in at the right price and time, partner with a vacation rental manager.
Unlike traditional management companies that use simple on and off-season pricing, AvantStay uses a sophisticated dynamic pricing model that segments each year into between 75-150 pricing "seasons." These seasons capture and optimize revenue based on occupancy, day of the week, travel patterns, holidays, market events, and more. Our team of dedicated pricing and revenue management specialists reviews each asset in our portfolio every week to ensure each home is priced to book, no matter the season.
Interested in learning more about how AvantStay can improve your occupancy and increase your rental income? Get started with our vacation rental management experts today!