So it's planning time for your last rodeo, huh? You came to the right place. No matter what your I Do Crew has in mind for your big weekend, we've got you covered in this guide of the best places to stay and where to play during your Nash bach party. Let's go, girls.
What to Do During Your Nashville Bachelorette Party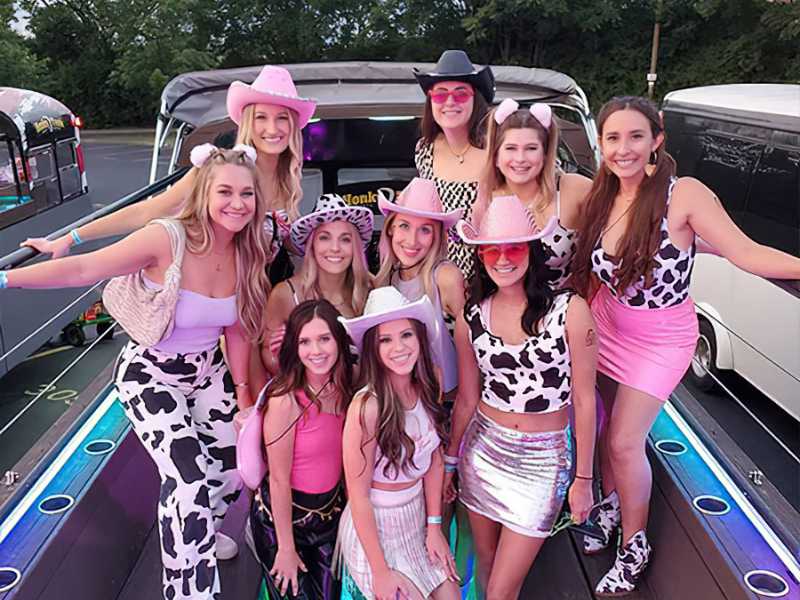 Bachelorette Party Cruise
If you've been to Nashville before, you've definitely seen one of those party-mobiles making their way around town. Before you put on your coordinated outfits, bachelorette sashes, and cowboy hats, we recommend checking out and booking with the Honky Tonk Party Express—where you're guaranteed two hours of riding around, control over the aux cord, coolers, ice, and a VIP bartender.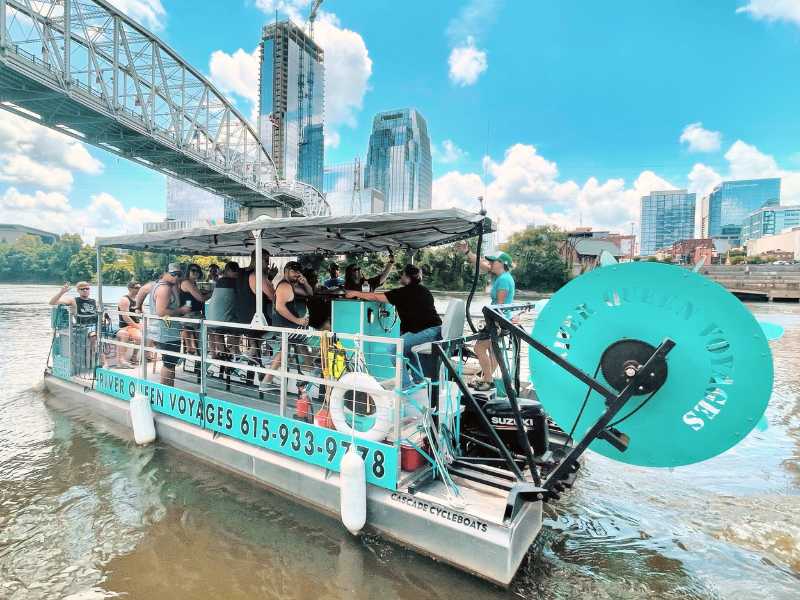 Booze Cruise with River Queen Voyages
Take things one step further and hit the open seas (or in this case, the river). Check out River Queen Voyages for a super easy-to-book booze cruise where you and your I Do Crew will have the time of your life, waterside. Choose from either a public or private cruise and enjoy a 90-min downtown cruise on a boat with Bluetooth, views, and room for 16 people.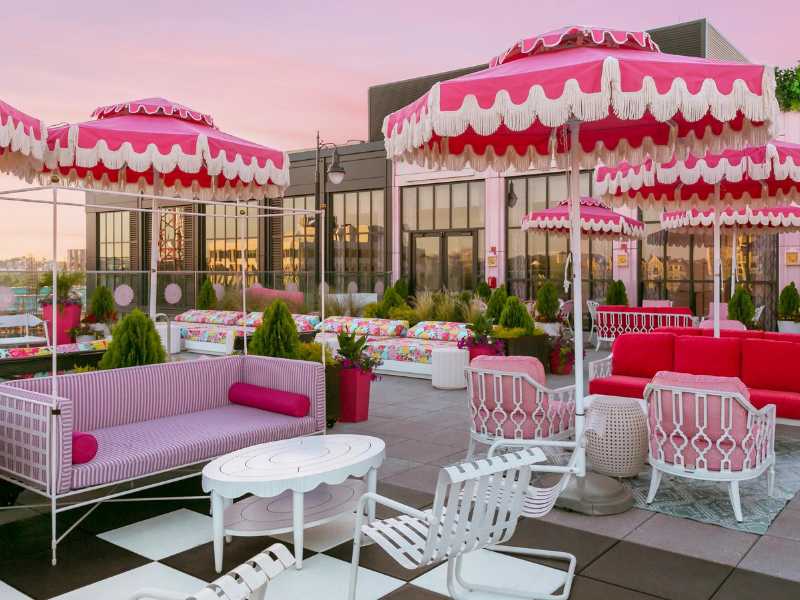 Bar Hopping on Broadway
Broadway is the place to be in Nashville. Whatever bar(s) you end up at on this street, you're almost guaranteed to run into other bachelorette parties. The more the merrier, right? While you're here, we recommend checking out these bars: Tootsies for honky tonk vibes, Legends Corner if you love a good dive bar, White Limozeen for a rooftop party with skyline views, and The Stage on Broadway for live music.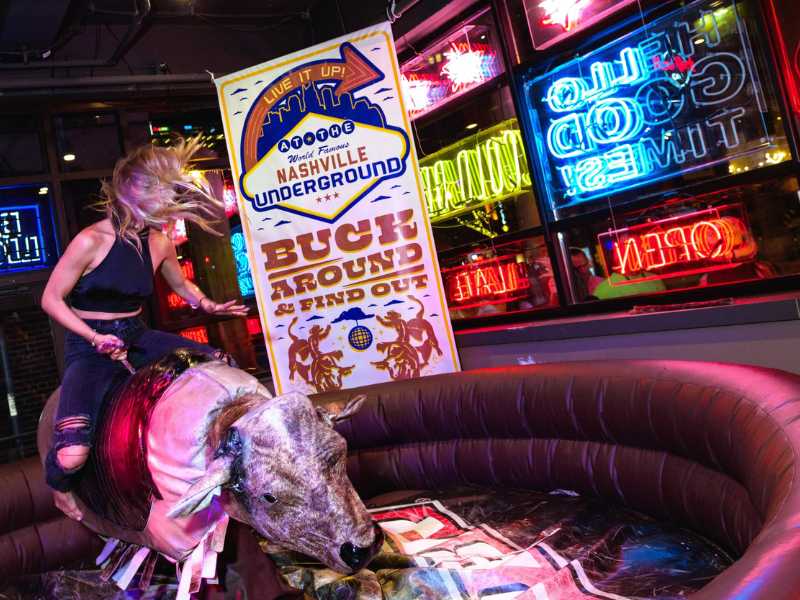 Ride a Mechanical Bull
You said you wanted alast rodeo, so you're gonna get a last rodeo. Head to one of many bars on the bustling street of Broadway and see how you do with a mechanical bull ride. Our favorite place for bevvies and bulls is Nashville Underground.
Disclaimer: though we think you'll kill it, we don't accept any responsibility for what happens to you and the girls on the bull post-tequila shots.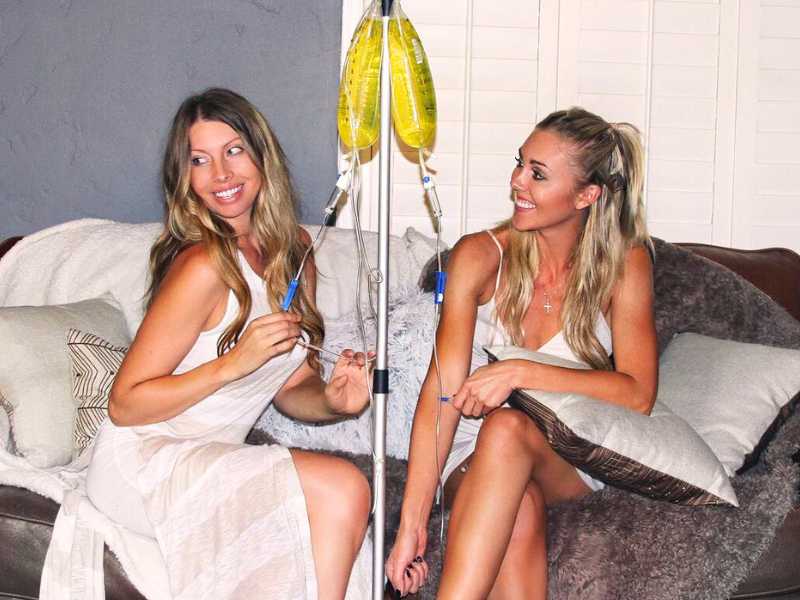 Recover with Drip IV
Alright, let's be honest. After activities like these, you and the girlies are going to be massively dehydrated the morning after. That's where our add-on services come in handy. Once you've booked with AvantStay, head to our app where you can easily add on Drip IVs for all the ladies, within the comfort of your own (vacation) home. You can thank us later.
Where to Stay in Nashville During Your Bachelorette
It wouldn't be a proper hoedown throwdown without a place just as chic as your crew. AvantStay offers premier stays perfect for the party that's getting down, down south.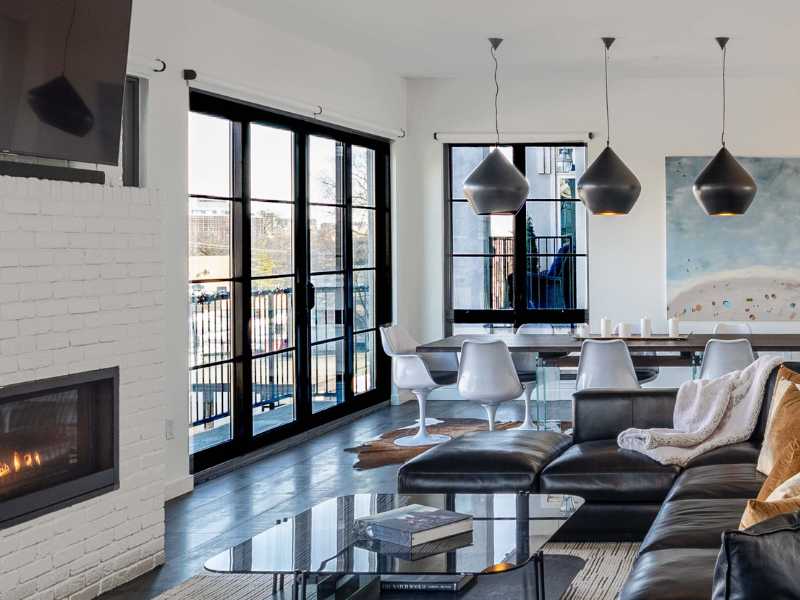 121 Hotel
We're kicking off this round-up with one of our favorite hotels (ever). Offering the ultimate in flexibility, The 121 Hotel in Midtown Nashville allows you to reserve an individual room or suite, the penthouse, a full floor (with living area and full kitchen), or the entire hotel for you and all the bride's babes. Kick back and relax in this hotel's chic interiors before you pregame the night away on the rooftop.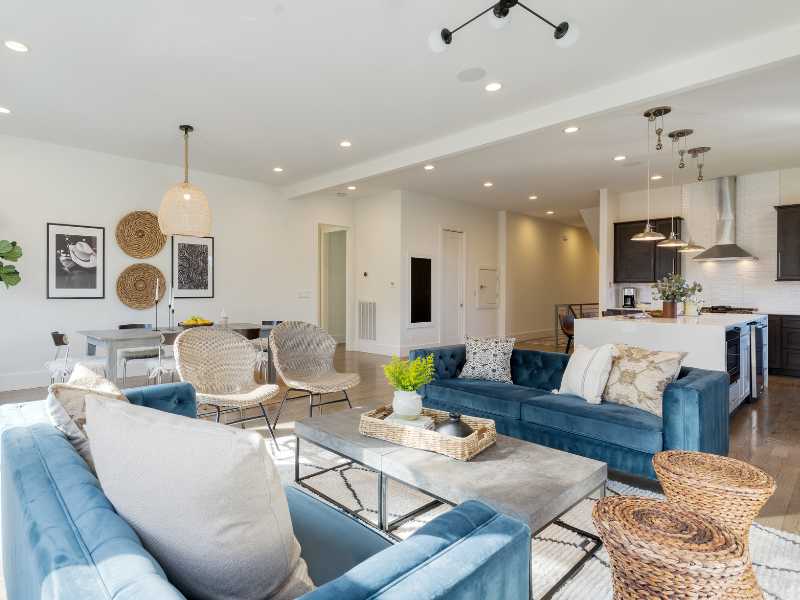 Springsteen
For the bride to be that grew up idolizing Ina Garten, Springsteen is another Midtown home located by Centennial Park. It comes with a proper chef's kitchen and experiential amenities, like putt-putt and shuffleboard. If you happen to have to send some last minute emails (been there) this home's office provides the perfect place to catch up before you change your Slack status to "OOO."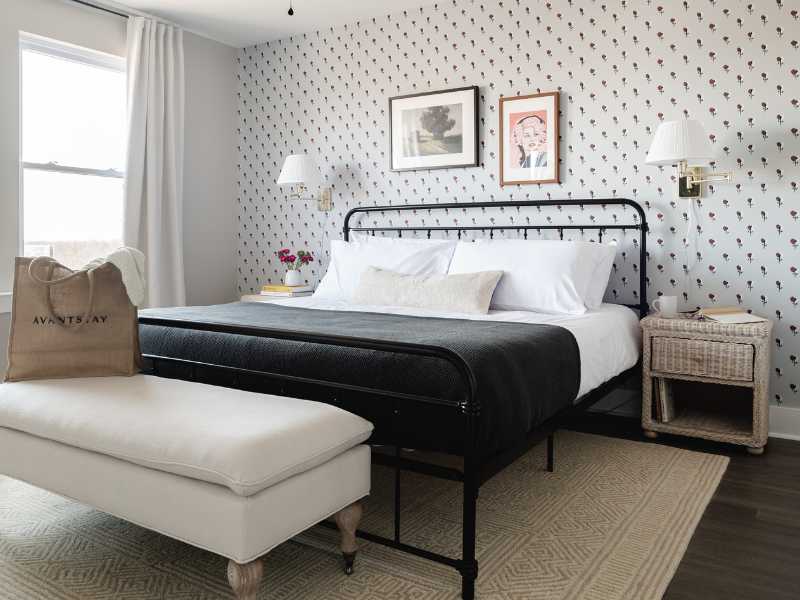 Chesney & Rhett
Whether it is your first rodeo or not, you deserve to do Nashville right. Stay at our home, Chesney & Rhett, for modern Nashville interiors, a new record player with all the hits, and plenty of room for a bach party of up to 20. Keep the music going at the nearby The Listening Room Cafe where you'll experience some of the best drinks and best live tunes of your trip.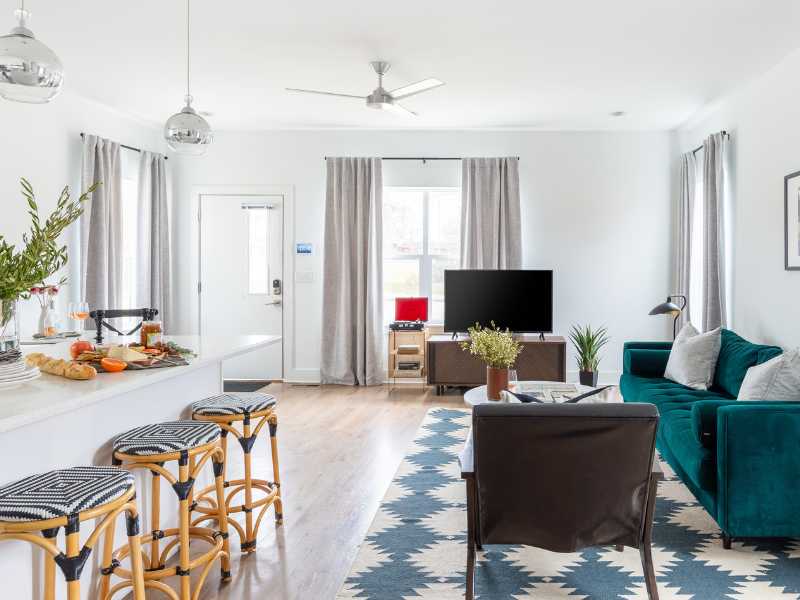 Bourbon
Nashville looks good on you––but you'd look even better in Bourbon. When you're spending your days experiencing all the music, dining, and entertainment in one of the most lively cities in the country, you need a clean, curated space to return to so you can do it all again tomorrow. This four-bedroom home just outside Downtown Nashville features chic, modern design that will leave you feeling refreshed and inspired.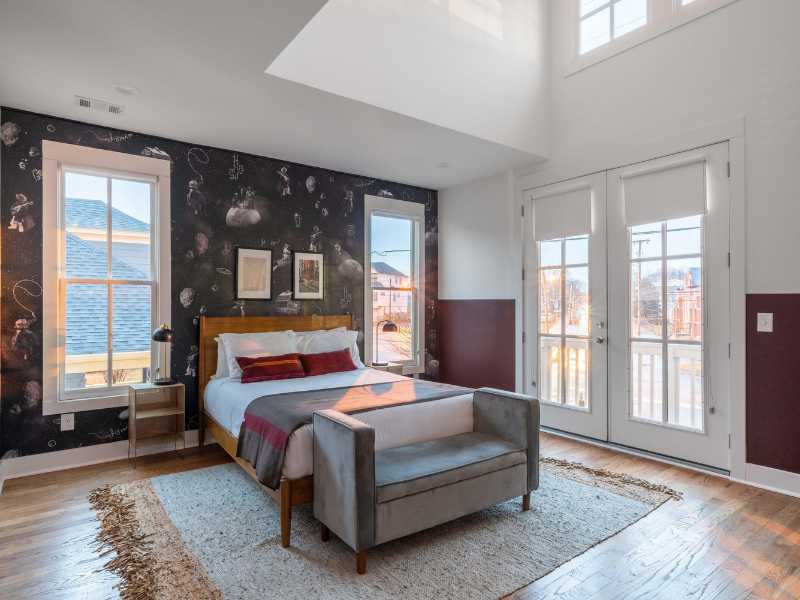 Dottie, Loretta & Lambert
It's your bride's last ride, and you better make it count! Turn up at our 3-unit buyout, Dottie, Lorette & Lambert, with room for up to 36 guests. With beds this comfy and decor this cute, we guarantee you'll find yourself well rested enough to end up at one of those late night Nashville honky tonks screaming "One more song!" Yeehaw, ladies.
–
Apart from its seamless group travel experience and a plentiful selection of luxury in-app upgrades, AvantStay vacation homes are in primo bachelorette locations—even more than what we just covered in this article. Click here to see all our destinations and we'll see you girls soon!