If you're looking for the best tequila cocktails, you've come to the right place. With travel in our blood (plus, a hint of lime and salt), we've rounded up our top tequila drinks inspired by our favorite destinations. Try making some of these easy tequila cocktails that you could whip up right at home—or your home away from home when you stay with us!
Up in the Mountains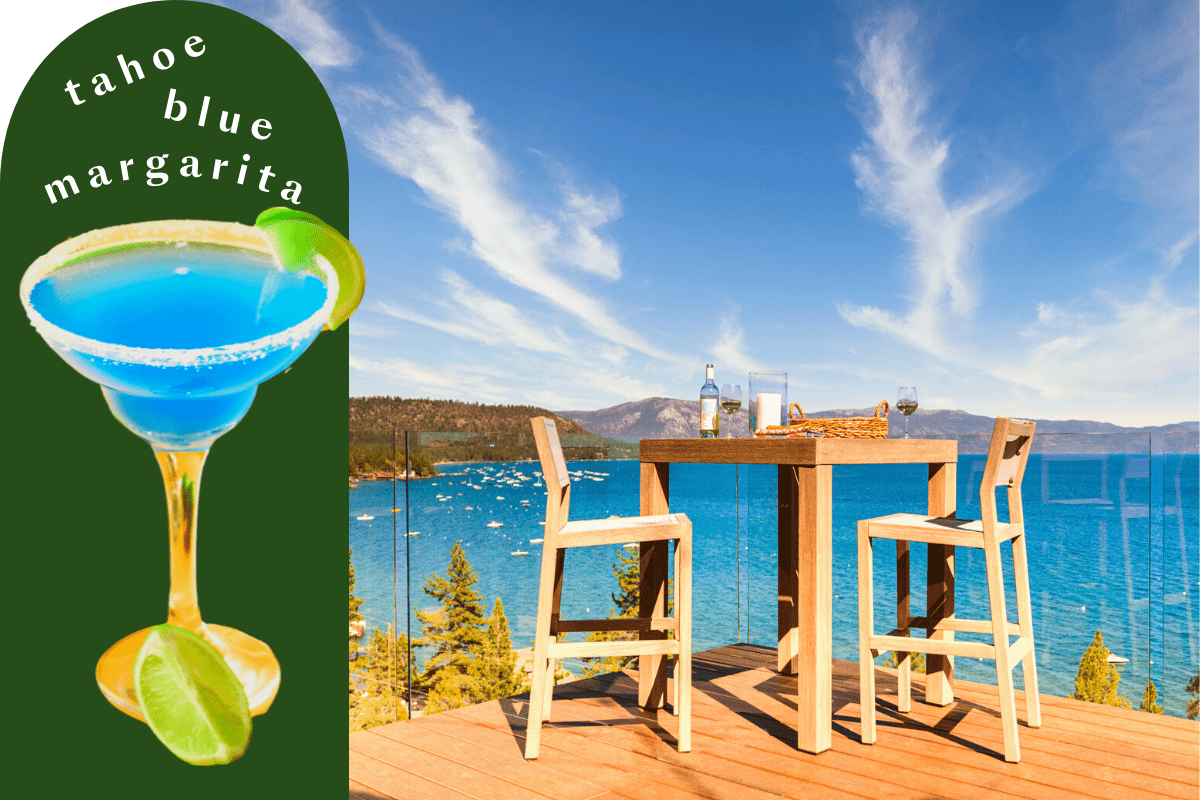 Tahoe Blue Margarita
Inspired by the vibrant blue waters of Lake Tahoe, the Tahoe Blue Margarita is the perfect drink to enjoy out on the lake while soaking up the sunshine. Lucky for you, we've got the ultimate place to take in the view—Lakeview by AvantStay. This 5-bedroom vacation rental offers a panoramic sight of Lake Tahoe, making it the perfect spot to sip on your margarita that's as blue as the view.
Ingredients:
1.5 oz Tequila
1 oz Blue Curacao
1/2 oz Triple Sec
1 oz Lime Juice
Salt for the rim
Recipe:
Using a cocktail shaker, add one-half to one cup of ice to your salted glass. Next, pour in 1.5 oz tequila (our favorite is Lo Siento), 1.5 oz of triple sec, 1 oz of lime juice, 1 oz Blue Curacao and shake vigorously.
Out in the Country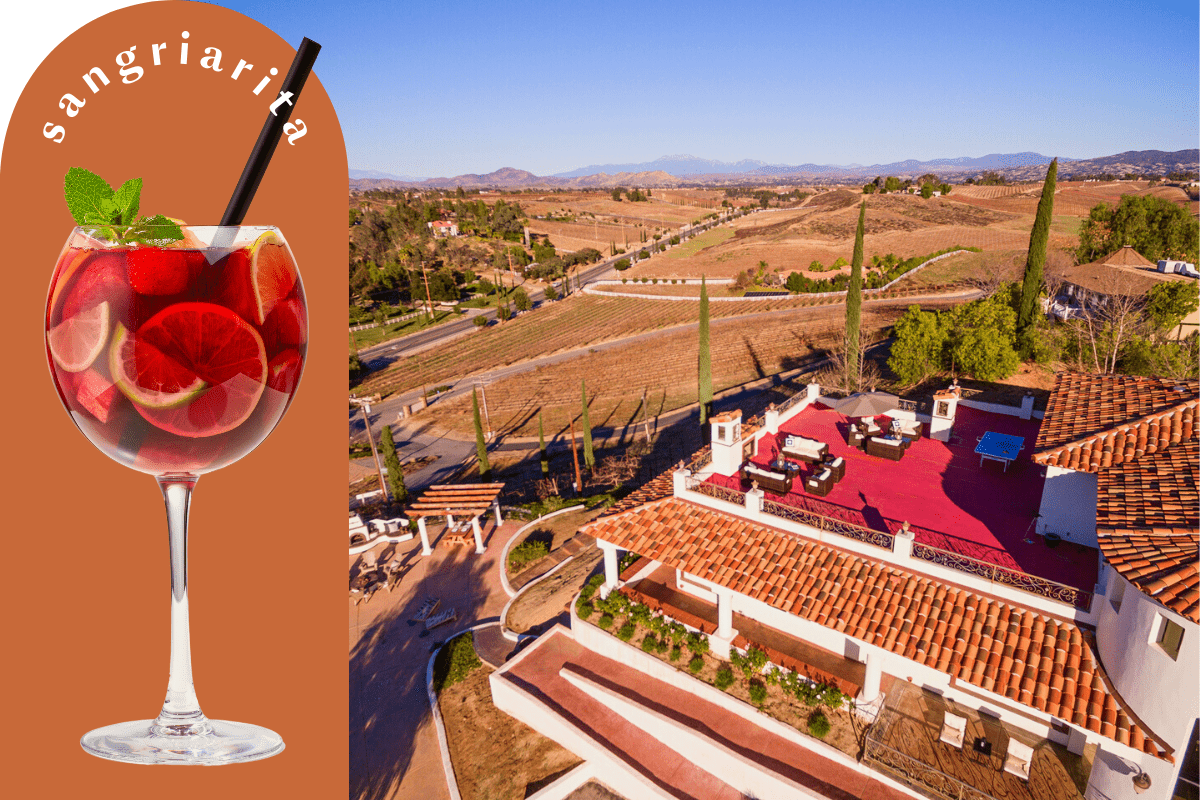 Sangriarita
Meet the Sangriarita—where tequila meets wine country! This hybrid of two fan favorites incorporates both sangria and the classic margarita. Enjoy this perfect mashup of a tequila cocktail at our home Via del Sur in Temecula, California.
Ingredients
1.5 ounces tequila
1 ounce Triple Sec
¾ ounce lime juice
Splash of sangria
Garnish with orange slice
Recipe:
Using a cocktail shaker, add one-half to one cup of ice. Next, pour in 1.5 oz of tequila, 1 oz of triple sec, ¾ oz of lime juice, and shake vigorously.
Pour mix over ice leaving space for sangria
Top glass with a splash of sangria of your choice
Garnish with an orange slice
Down in the Desert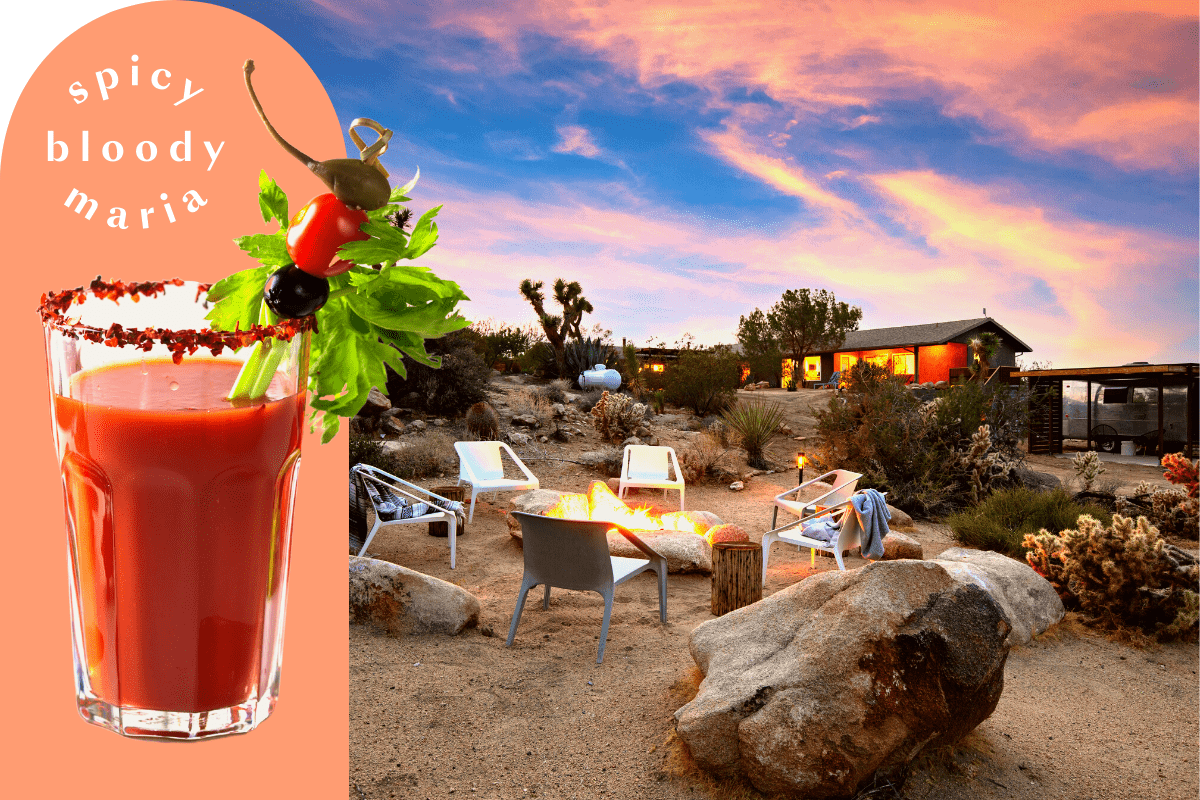 Spicy Bloody Maria
We're heating things up in the desert with our Spicy Bloody Maria. Similar in flavor to the popular Bloody Mary, the Bloody Maria uses tequila rather than vodka. It's the perfect cocktail to kickstart your day before lounging around in the sun. Stay at our Joshua Tree vacation home, Smoketree, and take a dip into the plunge pool when you need to cool off from the heat.
Ingredients
2 ounces tequila
4 ounces tomato juice
1/2 ounce lemon juice, freshly squeezed
1/2 ounce lime juice, freshly squeezed
1/2 tablespoon horseradish
2 dashes Tabasco sauce
1 pinch celery salt
1 pinch black pepper
Garnishh with lime wedge, lemon wedge, and cucumber spear
Recipe:
Fill a cocktail shaker with ice and add tequila, tomato juice, lemon juice, lime juice, horseradish, Tabasco, celery salt and black pepper, and shake vigorously.
Pour mixture over fresh ice
Garnish with lemon, lime, and celery stick
Along the Coast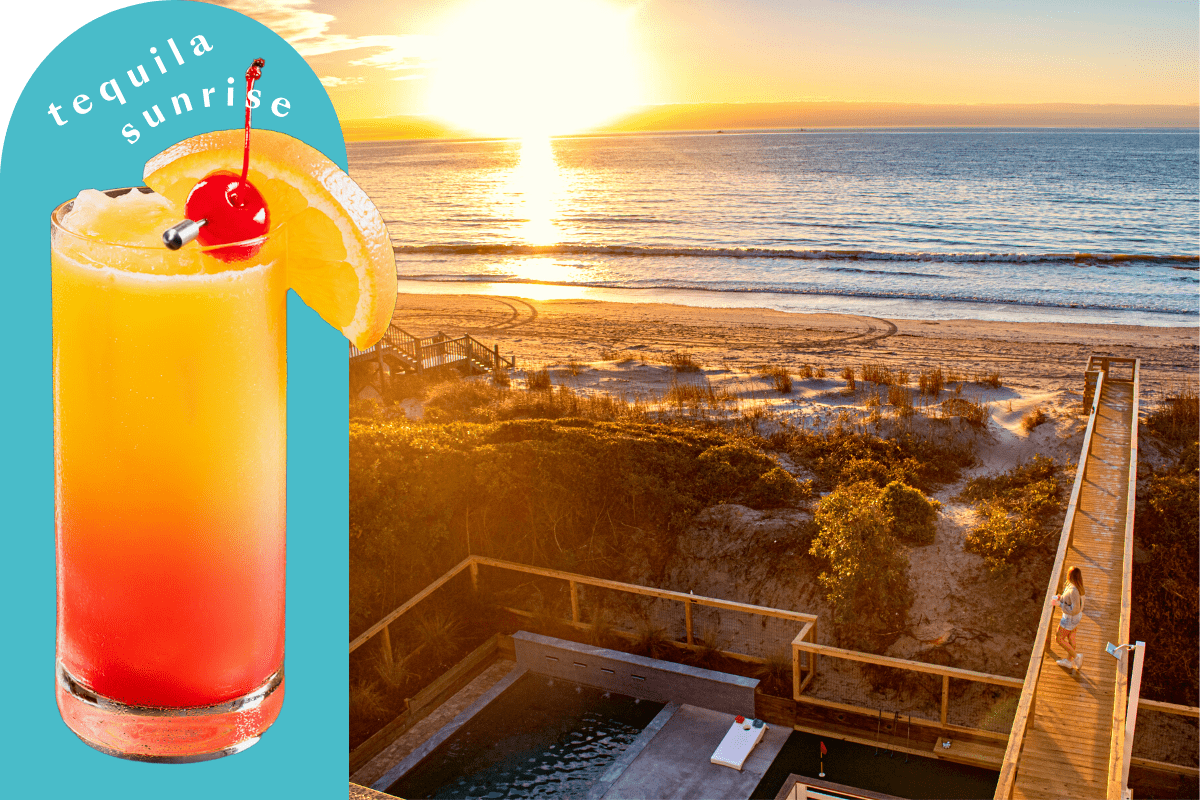 Tequila Sunrise
This cocktail looks exactly like the sunrises you'll find at our home Ocean's Eye in Folly Beach, South Carolina, located right outside the city of Charleston. It may look intimidating, but the Tequila Sunrise is one of the easiest drinks to make. Try out the recipe below and don't forget to grab the sunblock—this is one drink you'll love to enjoy when you have your toes in the sand.

Ingredients:
4 oz Orange Juice
2 oz Tequila
1 oz Grenadine
Orange Slices and Maraschino Cherries to garnish
Recipe:
Pour the orange juice and tequila over ice
Add 1 oz of grenadine without stirring (for the sunrise effect!)
Garnish with an orange slice and maraschino cherry