There's no shortage of great ski resorts in Colorado. But if you and your friends are looking for a mountain escape where the vibe is easy-going and the nightlife is just as plentiful as the outdoor activities, look no further than Breckenridge. Tucked away in the snow-capped Rocky Mountains, just 80 miles outside Denver, Breckinridge charms locals and tourists alike. Here is our list of the best 40 things to do in Breckenridge for the whole family.
This idyllic town holds a rustic appeal you won't find in most ritzy destinations thanks to its storied history as a gold rush mining town. Since its modest beginnings, Breckenridge has emerged as both a world-class ski town and a four-season getaway for those whose interests gravitate toward an active lifestyle.
Aside from outdoorsy offerings, an active art scene bolsters Breckinridge's bohemian appeal. Take a break from the slopes by moseying through the downtown art district and taking in all the public art, open studios, and galleries this seemingly sleepy little town has to offer.
Once the sun sets, trade your snowshoes for dancing shoes and hit the clubs. Between the town's elegant lounges and unpretentious dives, there are plenty of opportunities to help you and your friends enjoy some cocktails.
How to get around Breckenridge
1. For a dramatic, "avoid-the-highway" approach to the town, those with motorcycles or Jeeps may choose Hoosier Pass to get to Breckenridge. The pass runs through the Mosquito Range of the Rockies at about 11,000 feet, with mesmerizing views above the tree line.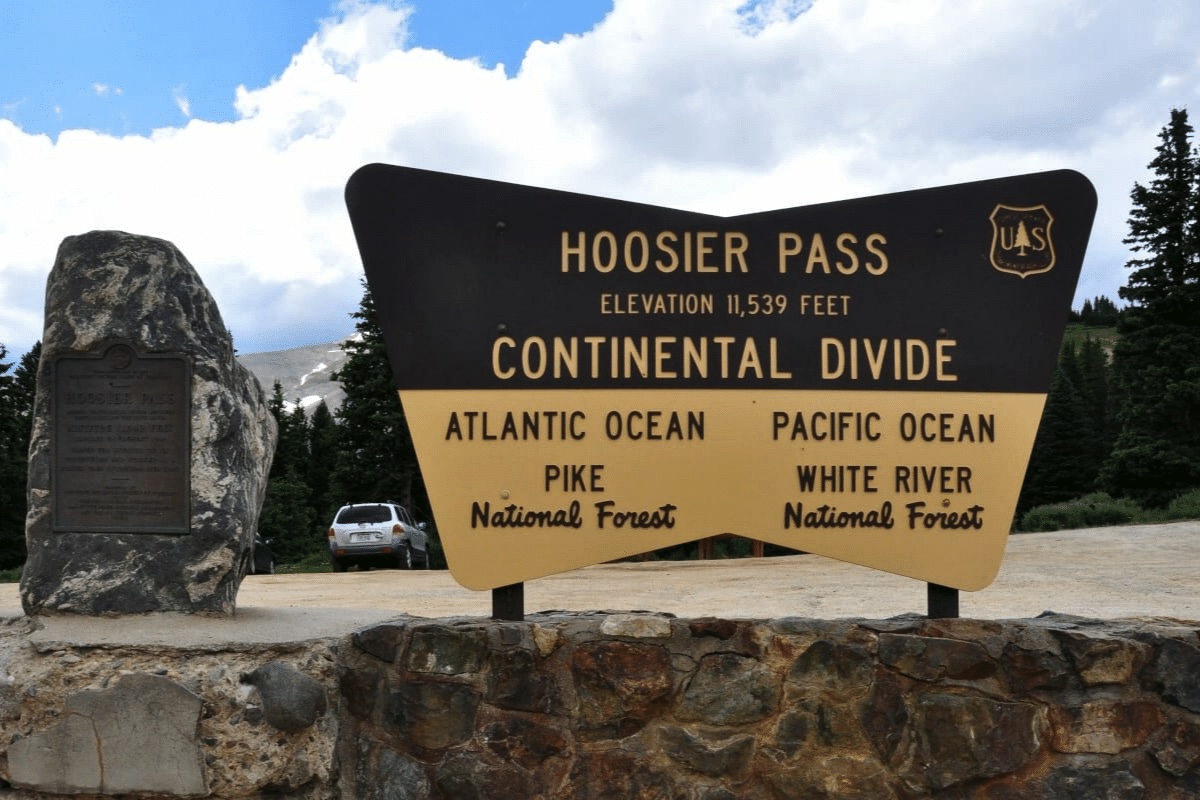 2. Take a stroll past colorful Victorian homes built between the 1880s and 1890s along the six blocks that comprise Main Street. A $10 walking tour with a guide is available, but not necessary, to see the shops and boutiques, restaurants, bars, galleries and more within the Breckenridge National Historic District. This district is the largest historic district in the state of Colorado.

3. Boreas Pass is a stunning drive just south of Breckenridge, leading to the tiny town of Como. It climbs to 11,000 feet and down in one 22-mile stretch of paved dirt road.
4. Self-guided walking tours of the many public art installations around town provide art lovers with a cross-section of modern metal sculptures, statues of people and wildlife, installations that move with the wind, large-scale murals, and more. Get a map from the Breckenridge Welcome Center, or download a tour onto your mobile device.
Outdoor adventures to pump your adrenaline
5. Get hooked on ziplining! Unsurprisingly, there are more than half a dozen operators in the area. Top of the Rockies, a company located just north of Copper Mountain, has lines starting at 1,000 feet. Their two-hour adventures cost about $150 and run three times a day. Certain bodyweight restrictions apply.
6. Catch a thrill by spending a day dog sledding through spectacular spruce forests behind a pack of Siberian Huskies who love to run in both the summer and winter months. Good Times Adventures can set you up with this unique activity for about $140.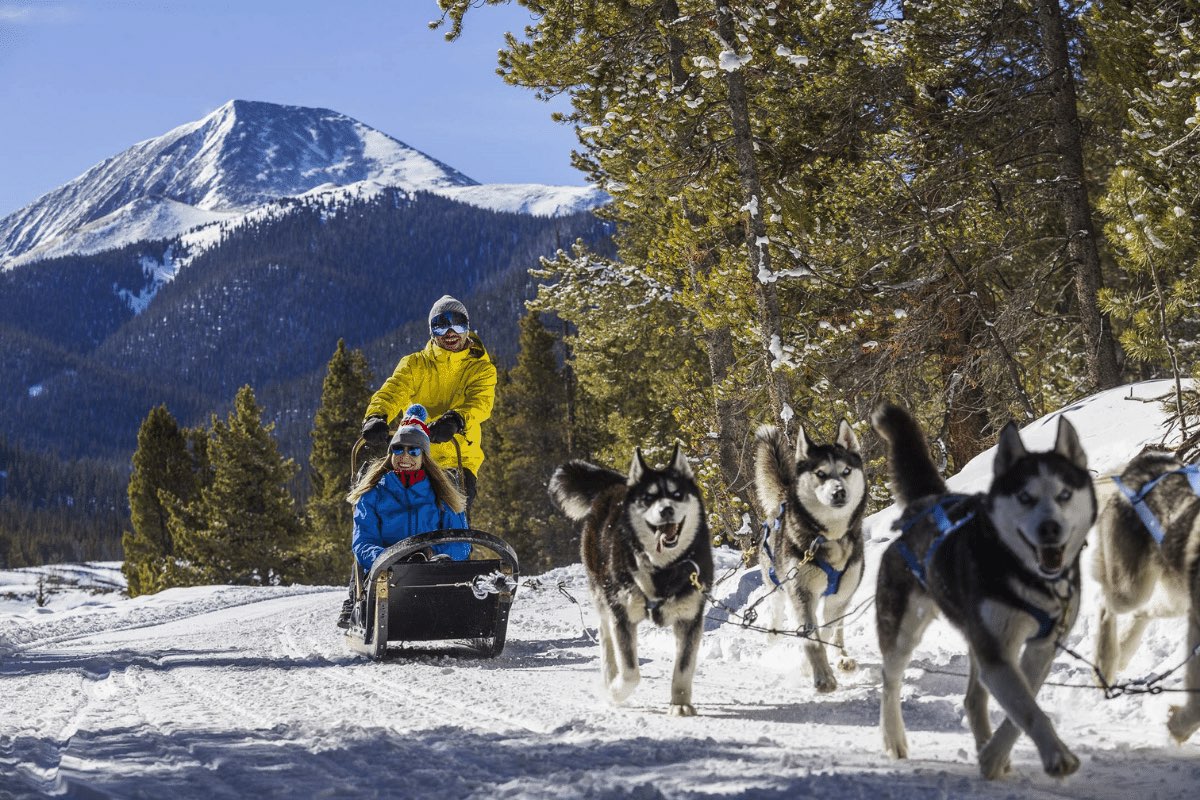 7. More than a dozen operators in and around Breckenridge offer White water rafting. Breckenridge Whitewater is a good choice for its friendly pricing and wide range of trips – from easy to downright scary. On the Blue River, the water flow depends on release from the Dillon Reservoir above it, so check ahead for accurate trip information.
8. Hiking is Breckenridge's middle name. Depending on your fitness level and experience, you can take it relatively easy on trails near Spruce Creek, the Blue Lakes, and Aspen Alley, or you can challenge yourself on a five-hour hike to reach Conundrum Hot Springs. Once you arrive, you can soak in a hot, geothermal spring that's free and revives sore muscles and feet.
9. Contact Breckenridge Snowmobiling to learn about guided tours of various ability levels, rent a machine and go solo, unguided, on trails as far afield as Silverthorne, Frisco, or Dillon. It's a rush and worth every penny.
10. Consider a half-day trip to Preston, Colorado, just east of Breckenridge. Participate in a guided tour of a ghost town that was home to 150 residents from the 1880s to 1930. It's a moderate three-mile hike where you'll see Preston's former school, shops, and post office, plus a few decaying log homes and iron mines. The cost is $30 in the summer and fall.
11. If you have energy left after a day on the slopes, you can amuse yourself in the evening with a 90-minute haunted-happenings walking tour through town. You'll be thrilled to hear stories about kidnappings, disappearances, and other eerie stuff, many occurring between 1961 and today. Tickets cost $22 for adults.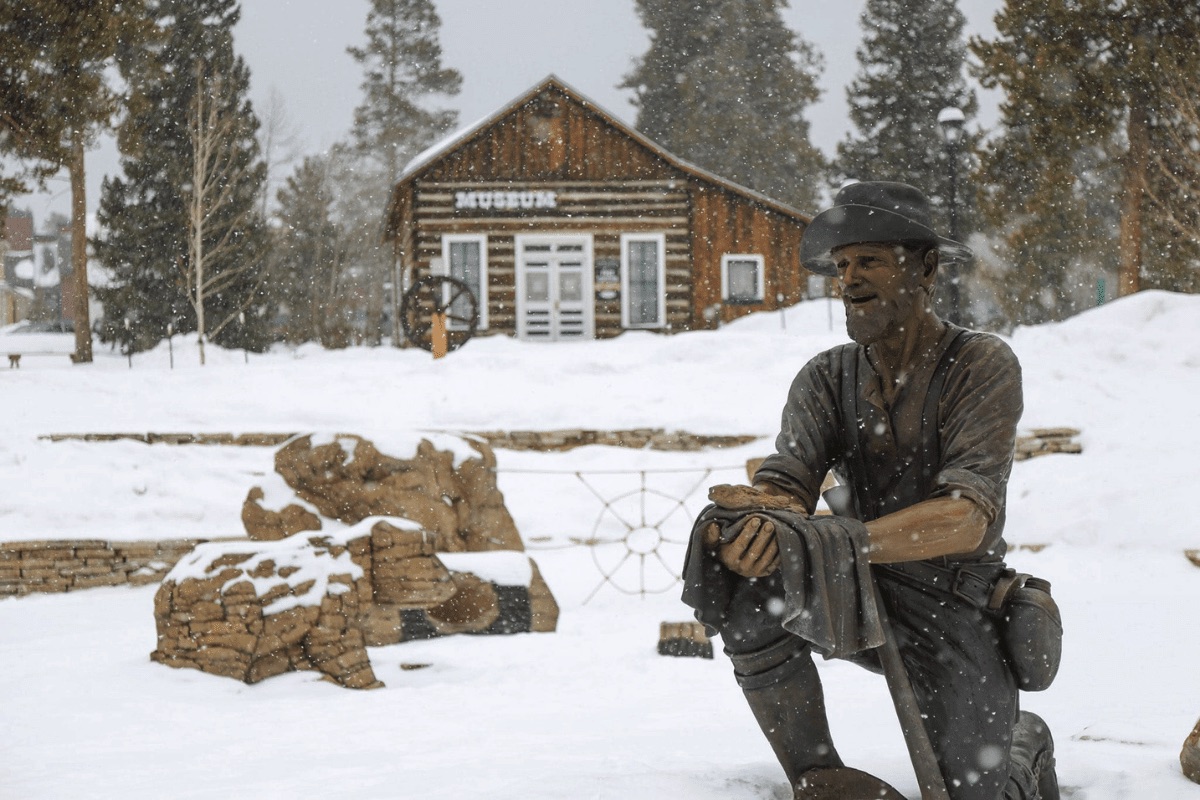 12. One way to mix things up a bit during a multi-day stay is to head to the town's state-of-the-art indoor ice arena for an hour or two of ice skating or ice hockey. Rates include equipment rentals.
13. Even more indoor fun can be found at the 88,000-square-foot Breckenridge Recreation Center on Airport Road. Amenities include a rock climbing wall, track, gym, weight room, cardio deck, cycling studio, indoor playground, pool and sauna, aerobics room, and alfresco hot tubs. It is open on weekdays from 5:30 a.m. until 8:30 p.m. A pass is $75 and is good for six visits.
Arts & culture in Breckenridge
14. Bicycling can be strenuous in this mountain town with its miles of uphill terrain, but Breckers embrace the exercise, and you should, too. Find countless shops for mountain or road bicycle rentals and equipment and paved rides 20-30 miles galore. Many places even offer bike valets to keep your two-wheeler safe, and there's a drive-in movie night for folks on bikes.
15. The Arts District is a downtown campus of a dozen or so renovated structures that now serve as residences, artists' studios, performance venues, and workshop spaces. Take a class in one of the numerous art mediums from watercolor and oils to Plein air, glasswork, and more. The district is a lively spot with occasional open studios and several adjacent places to dine and drink.
Relaxing activities for all
16. Contact Breckenridge Outfitters for fly fishing tours and land yourself a freshwater trout in one of the region's numerous lakes and rivers. Two-hour, half-day, and full-day sessions are available, as well as river float tours. Prices range from $100-$500 with all the necessary equipment included in the fees.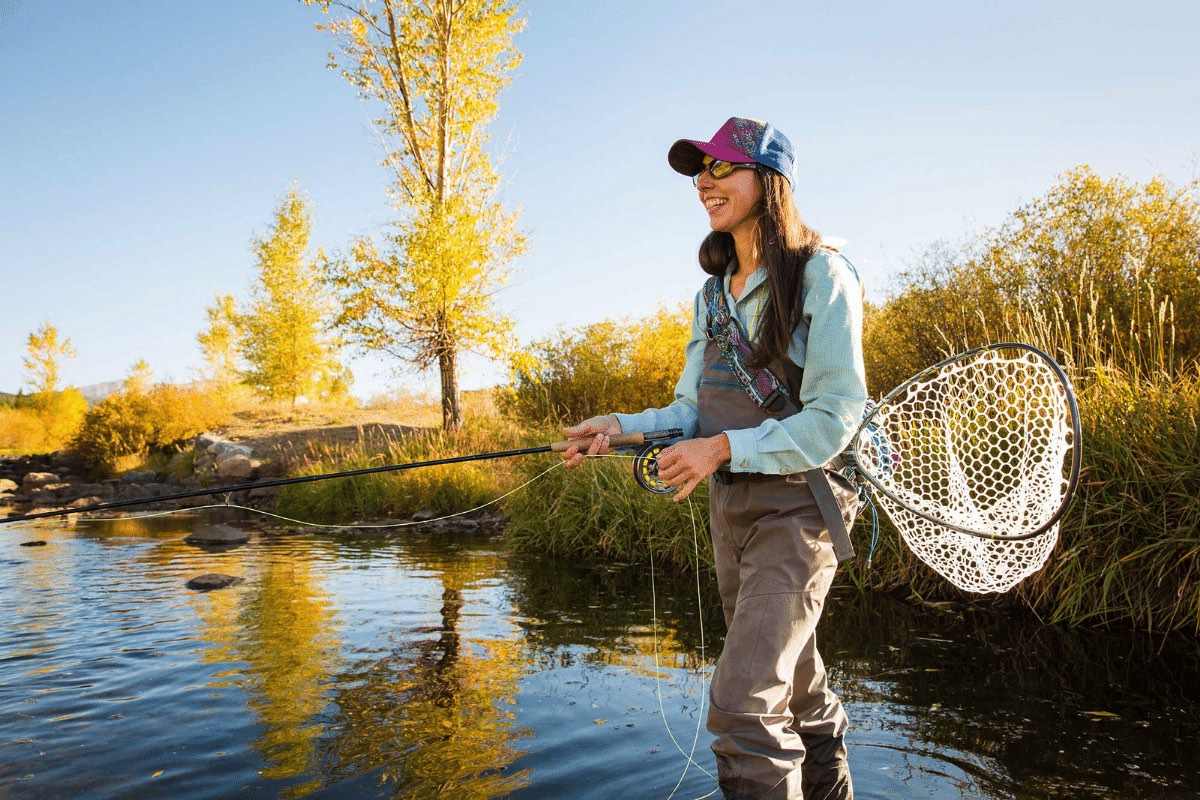 17. Ambika Herbals on North Park Avenue is a calming spa with an all-female staff. It offers Reiki, Ayurvedic, and other types of massages and facials, all using natural and organic products created from locally grown hemp, herbs, and wildflowers. Treatments start at around $75. You'll want to go home with one of their signature products – from luxurious facial serums and salves to body washes and scrubs.
18. Take your loved ones on a nostalgic sleigh ride, where a team of picturesque Belgian draft horses pulls you through the snow. It's a brisk but beautiful, 35 to 45-minute adventure and many rides have themes around food, romance, or the old mining life.
Family-friendly activities
19. Highline Railroad Park is a huge hit with kids. This park explains how rail access, beginning in 1882, helped Breckenridge grow and flourish by bringing in goods and attracting settlers.
20. Edwin Carter House is a museum located in the home of a former New Yorker. Carter moved west for mining and became concerned about the effect the region's growth was having on its flora and fauna. To expose the threat of extinction, he created a display of taxidermy (stuffed animal heads) that kids go wild over! There's no admission fee for this museum, but be sure to check the website for entry dates and times.
21. Isak Heartstone is the town's unofficial mascot. He's a 15-foot smiling troll made entirely of recycled wood scraps by a Danish artist. Hearthstone was recently relocated to Illinois Gulch with a trail leading to his woodsy hideaway.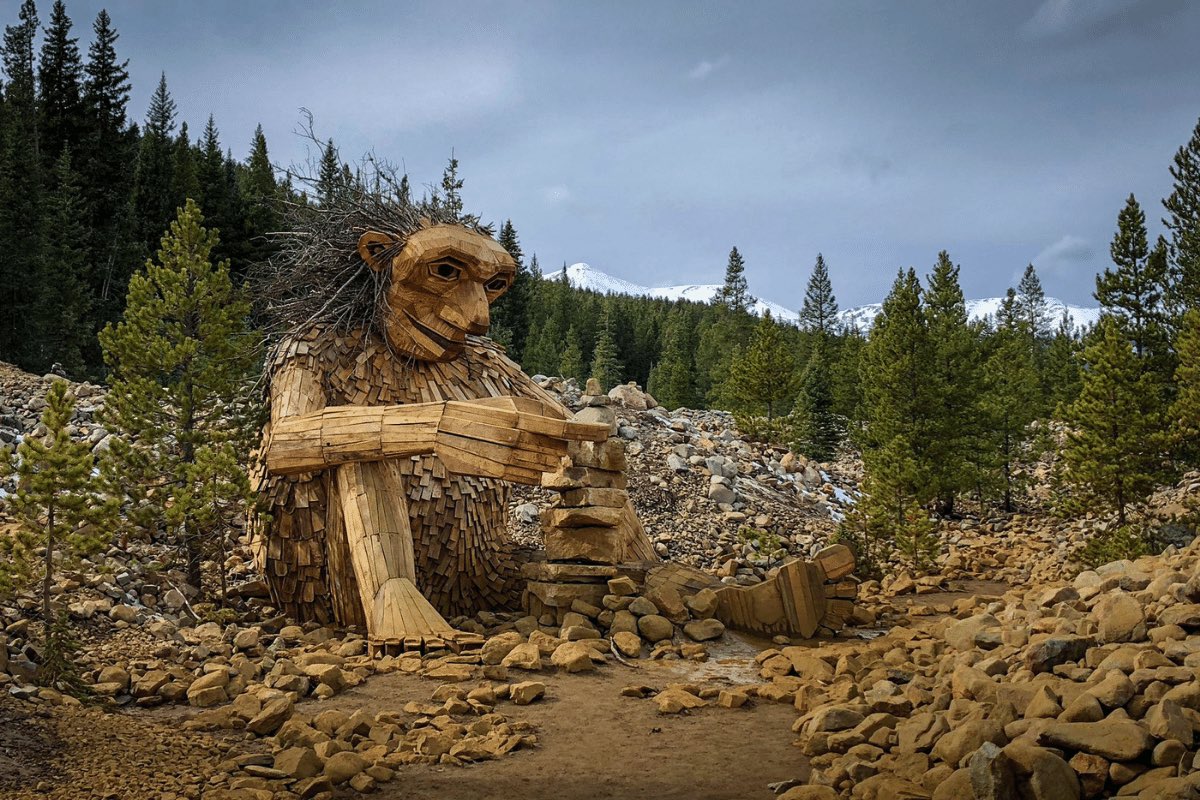 22. Stop in for a peek inside the Sawmill Museum which memorializes the sawmill used to make lumber out of the area's countless trees. The lumber was used for building schools, churches, fraternal halls, and hotels. The exhibit is open to all and has no admission fee.
23. Pan for gold with Washington and Lomax Gulch Gold Mine Tours. Since Breckenridge was born from gold mining, it pays for visitors to learn how it's done, and what the hard-scrabble life of a miner was like. Kids and adults pay $15 and can pan for gold themselves in a shallow stream – and keep whatever they might find.
24. Colorado is renowned for its dizzying variety of wildflowers, and you can spot many of them along the Burro Trail in the White River National Forest. The trail follows the course of a burbling stream and is considered intermediate. You can identify seasonal blooms around here based on their colors.
25. With all this beauty surrounding you, you may want to get closer to nature by camping, especially in the warmer months. It's easy to find accommodations such as tent and RV sites, well-priced rental cabins in the woods, and more.
26. Visit the Barney Ford House to learn about one of the founders of Colorado. Barney was born into slavery but escaped, took the last name of Ford, and embarked on a successful career as an entrepreneur. He traveled widely but landed in Breckenridge, where he and his wife Julia built a grand home and remained active in civic affairs for his entire life. This free tour is best for those with an interest in civil rights or history.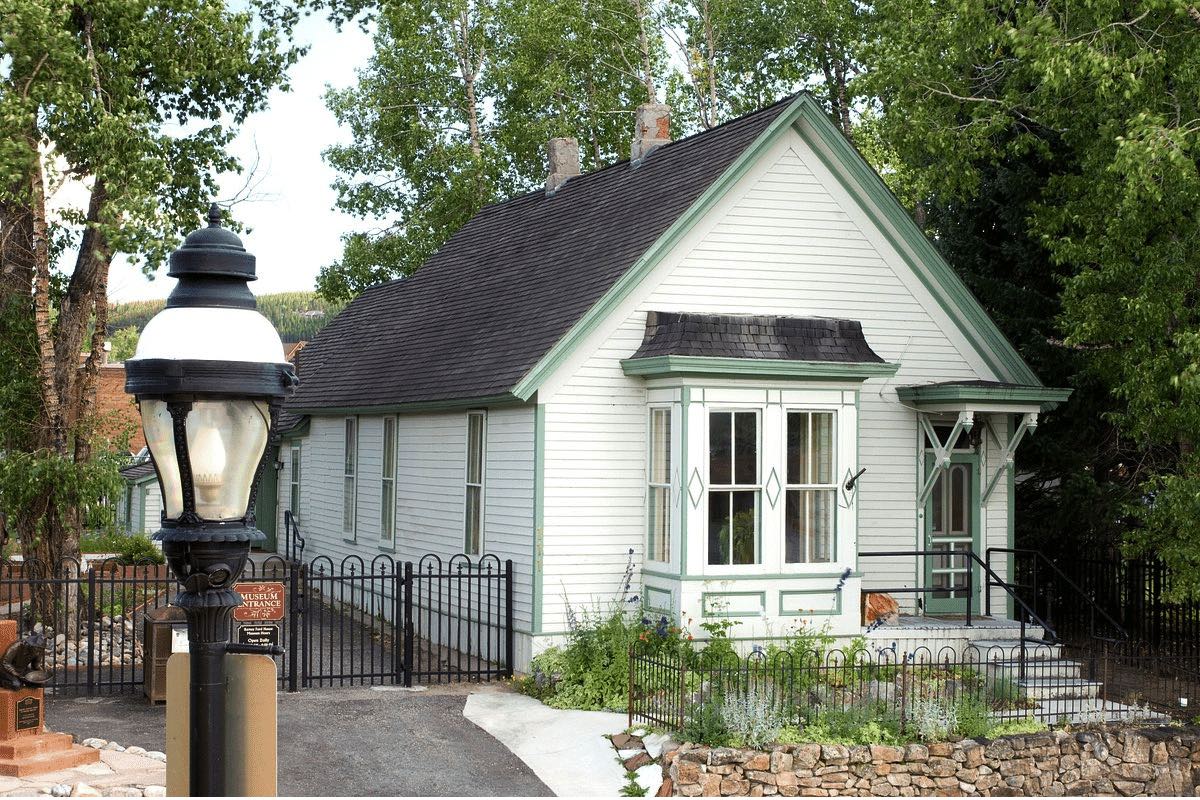 27. The Alice Milne House is another well-preserved, in-town dwelling that illustrates the old practice of insulating one's home from the area's bitter cold. People used various types of available cloth and paper as wall coverings on the interior, pasted over the split logs these cabins were built from.
28. Three blocks from Main Street is Carter Park and Pavilion, bringing the town's excellent array of summer activities full circle. The pavilion is great for groups and large families, complete with covered picnic tables and a gas fireplace. Beyond the park are softball fields, tennis and pickleball courts, a sledding hill, and a dog park.
Bars & nightlife
29. Breckenridge Distillery Tasting Room is open daily from 11 a.m. until 5 p.m., so that you can taste their 13 locally made varieties of whiskey, plus spiced rum, gin, and aquavit. It's the ideal Happy Hour destination!
30. The world's highest-elevation winery is called Continental Divide. The in-town tasting room is open daily from 11 a.m. to 7 p.m. Twenty-dollar tastings include four tastes in four categories of wine, and of course, if you like them, you can purchase a few to-go bottles on-site. Try CA Sparkling Rosé, Gold Rush Red, Blanc de Blanc, Storm Blend, and the Reserve Hillside Cabernet Sauvignon, all priced between $24-$70.
31. Sipping Victorian Tea at The William Briggle House is an excellent rainy day activity. It's a great opportunity to learn about how the town's most affluent women from the early 1900s lived. The actual Mrs. Briggles hosts the tour three days a week.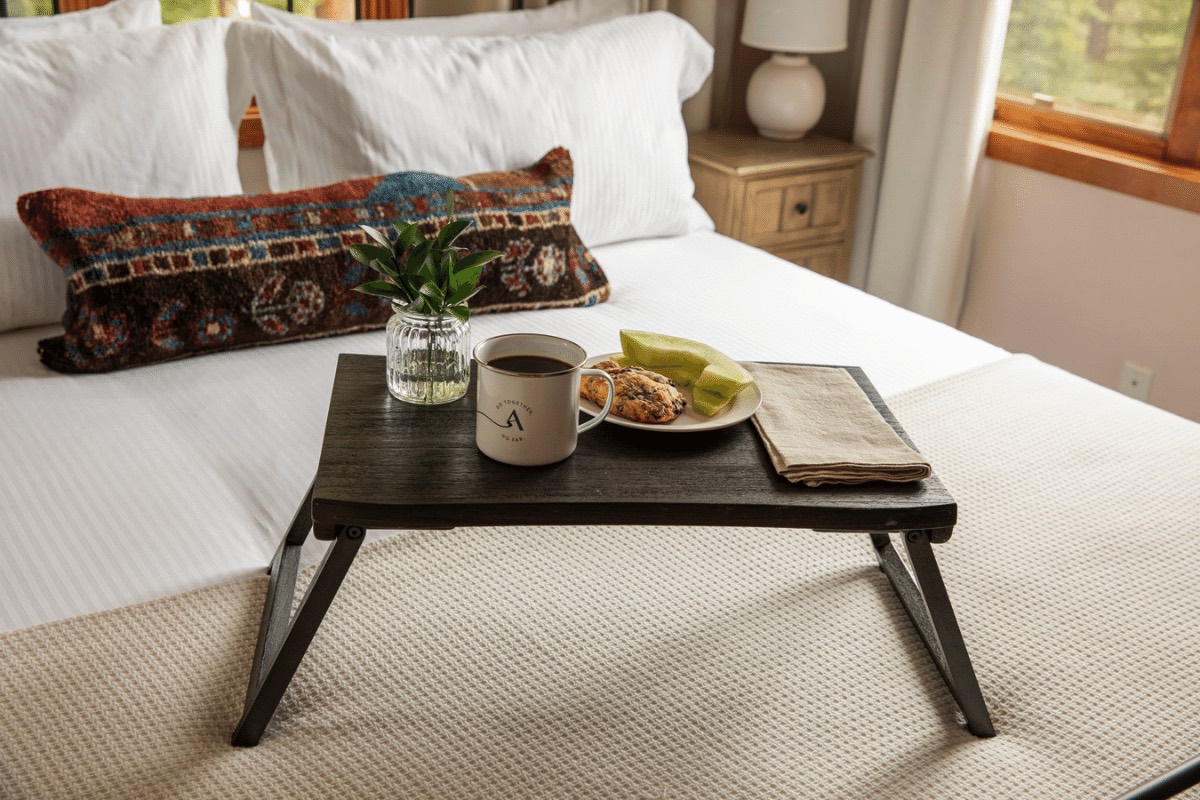 Cultural events in Breckenridge
32. What is Ullr? First and foremost, it's the Norse god of winter. Secondly, it is a 10-day festival in early December that kicks off Breckenridge's official snow season. For almost 60 years, this annual event has drawn locals and tourists alike in anticipation of a robust ski season, with parades, ice plunges, bonfires, and crowning of the King and Queen.
33. Breckenridge is chock full of summer activities. The July to September season kicks off with a huge town-wide party on the lawn of the Riverwalk Center, a 770-seat performance venue on the banks of the Blue River. It features food, music, merchants, beverages, and fun for the whole family.
Best Breckenridge ski spots
34. Breckenridge Ski Resort is the grand-daddy of them all, with five peaks over 3,000 acres and 187 trails for every skier level. It's the most visited ski center in the western hemisphere, and has the highest chairlift in North America. You can visit it repeatedly without duplicating a single experience. There's even an award-winning terrain park for freestyling or snowboarding.
35. Breckenridge Ski Resort has the same owners as resorts in the mountain towns of Vail, Beaver Creek, Park City, Keystone, and Crested Butte. Its EpicPass (sold online) offers a 20% discount on all rentals, lodging, instruction, activities, food, and drink for those who frequent the Rockies and are likely to visit all six resorts.
36. Breckenridge Nordic Center is the place for world-class cross-country skiing and snowshoeing, with beautifully groomed trails for all fitness levels. Admission is $25 a day for adults, and you can enjoy a lunch of chowder and grilled Bratwurst in the Center's rustic tavern. Later in the day, you might want to indulge in the Tavern's signature cocktail, "Fire in the Mountain."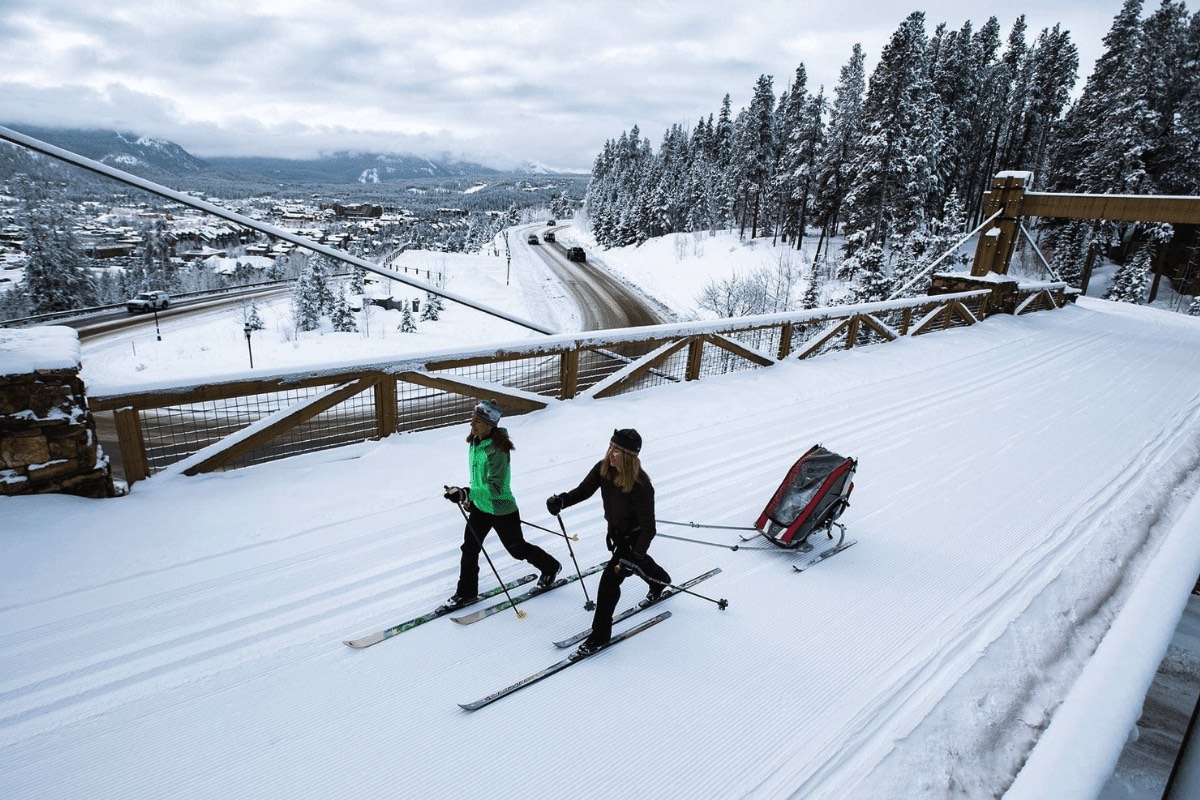 Best Breckenridge dining options
37. Breckenridge Ski Resort has après ski covered as well. With 15 restaurants perched right on Peaks 7, 8, and 9, the BreckConnect gondola is there to whisk you from town to either of those three peaks in minutes.
38. The oldest pizzeria in Breckenridge is Fatty's Pizzeria and Sports Bar. It's the perfect place for the whole family!
39. Hand-crafted cocktails and artisanal wines are just a few delectable items at Blue River Bistro. Start with the Bang's Island mussels in a coconut-lime-infused broth, and continue with a Shellfish Cioppino of sea scallop, shrimp, more Bang's island mussels, fresh fish, and Israeli couscous in a spicy tomato broth.
40. Happy Hour at Aurum is a Brecker's favorite, where restaurant go-ers dine inside of a heated yurt. Wear your winter's best for this unique dinner experience and be ready for a special chef's multi-course menu, including an amuse bouche and mignardise.
If you're looking for a snowy destination with a rich history, one-of-a-kind dining experiences, breathtaking mountain-top views, and fun for the whole family, Breckinridge is the place for you. Enjoy beginner and advanced snow activities, guided tours, and more in this quaint yet exciting Colorado town. Book one of AvantStay's Breckenridge properties to experience everything this idyllic town has to offer.