One thing about us: we're firm believers that you should never have to leave your hobbies at home. That's why we created this MVP roundup of vacation homes with private basketball courts – perfect for players that like to consider themselves sharpshooters, fanatics, and everything in between.
1. Burgundy – Temecula
Burgundy is guaranteed to get your head in the game – vacation and all. Sprawl out in this Temecula, CA oasis filled with all the vacation activities you could ever need: a private basketball court, gazebo, pool, hot tub, and plenty of outdoor lounge areas for an al fresco dining moment. When you're ready for a change of scenery, try out a wine-tasting experience at one of the local vineyards, like Wilson Creek Winery.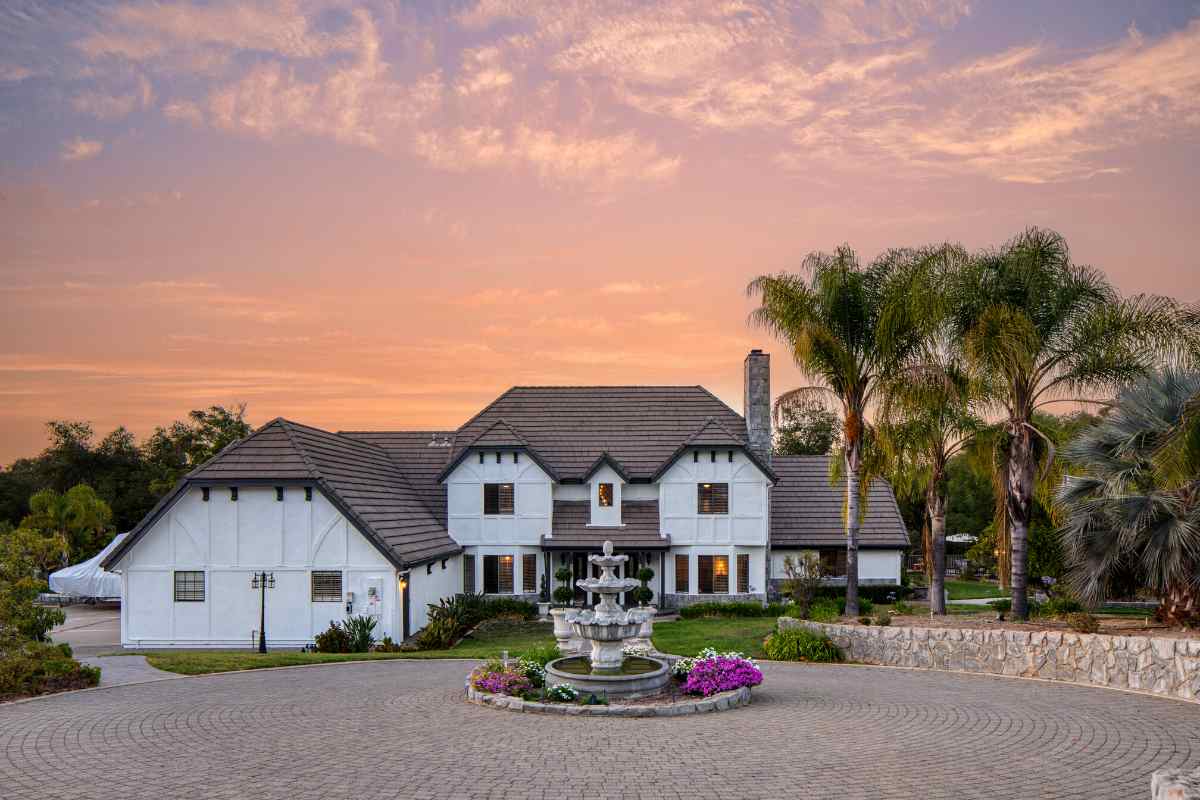 2. Lotus – Scottsdale
He shoots, he scores (with this home). Lotus is a 4 bedroom stay in Scottsdale, AZ with room for up to 11 guests. Get your head in the game with all this outdoor oasis has to offer: a newly renovated basketball court, fire pit, and an oh-so-inviting pool.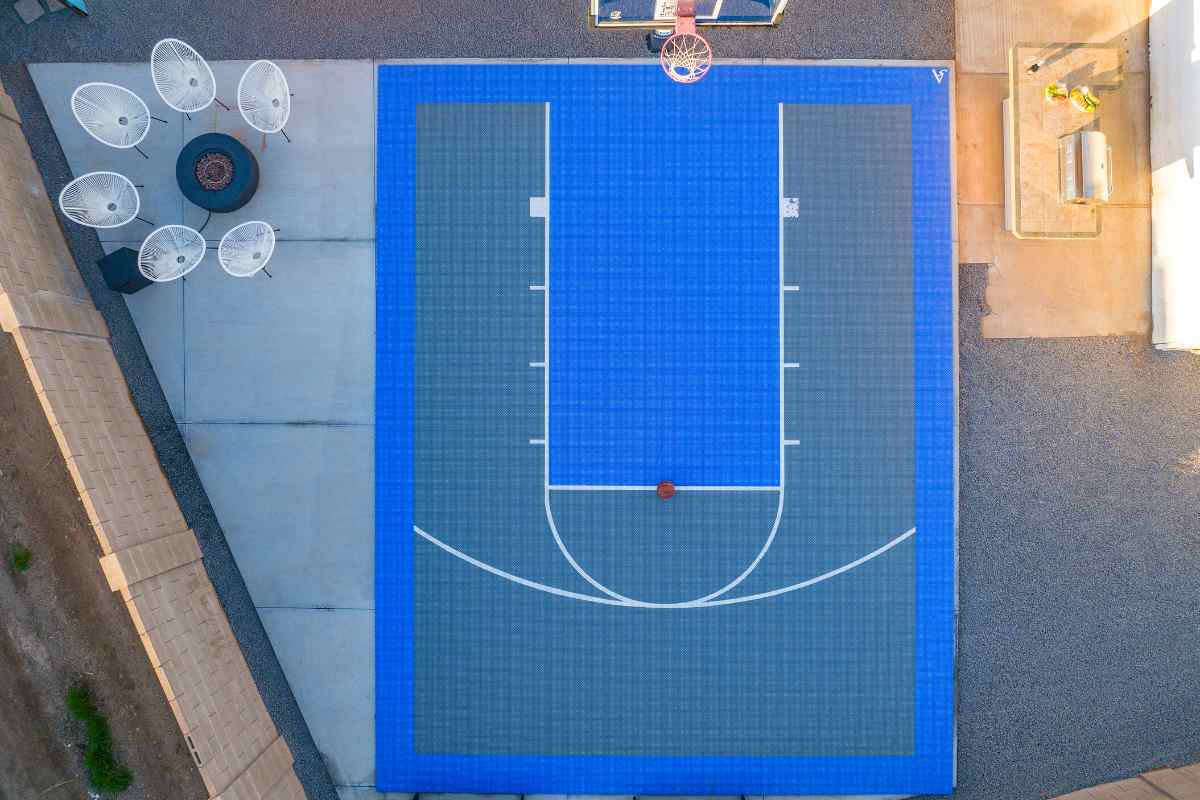 3. Primrose – Scottsdale
Welcome to Primrose in sunny Scottsdale, AZ! Today's forecast: courtside hangs with a 100% chance of winning. Take your shot in a game of basketball, ping pong, pool, or mini-golf. Detox before you retox in the sauna. Let the kids take their own shot at giving you a makeover in this stay's salon (at your own risk). Finish the night off with a cozy movie night in the home theater.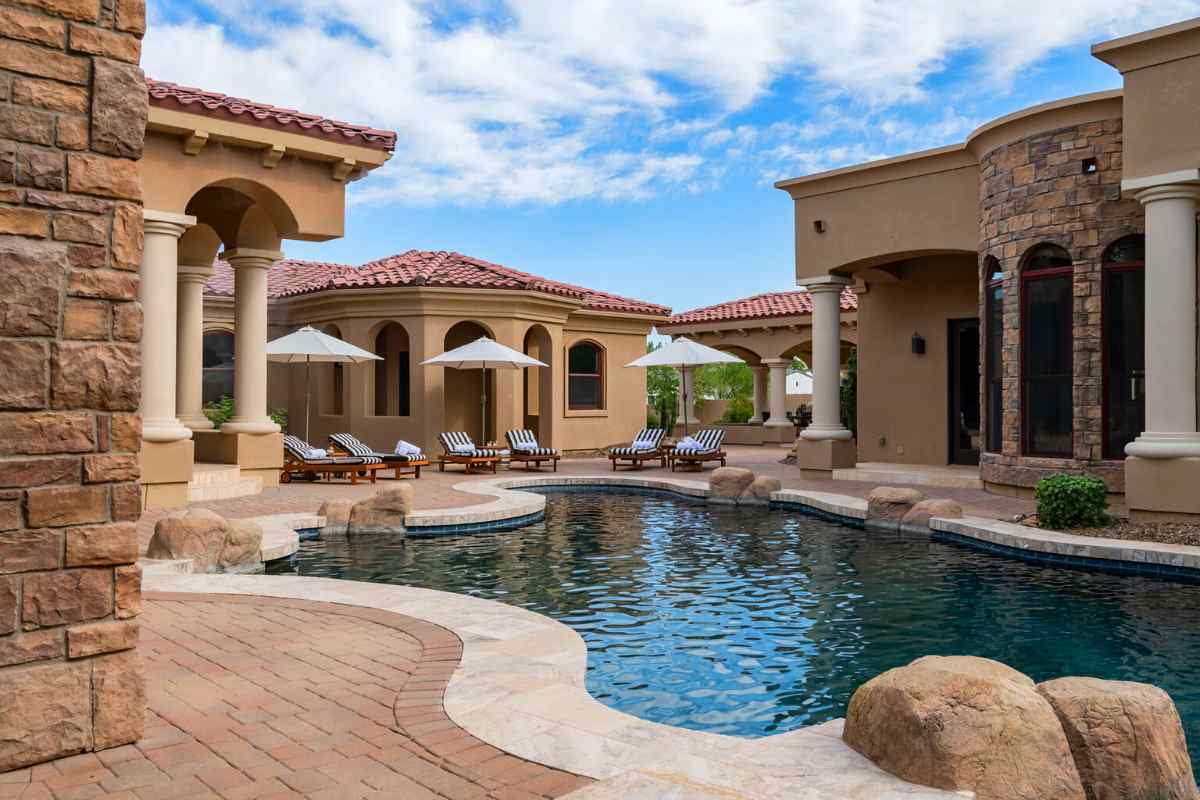 4. Preston – Scottsdale
Swish you were here! Located in Scottsdale, AZ, Preston is this retreat-ready estate with its own basketball court, wet bar, casita, and sleek interiors. The game doesn't stop once you step off the court – thanks to this pool's basketball net, you can have a slam-dunk swim sesh. At night, relax under the palm trees decked out with LED lights and enjoy a dreamy glow during your night swim.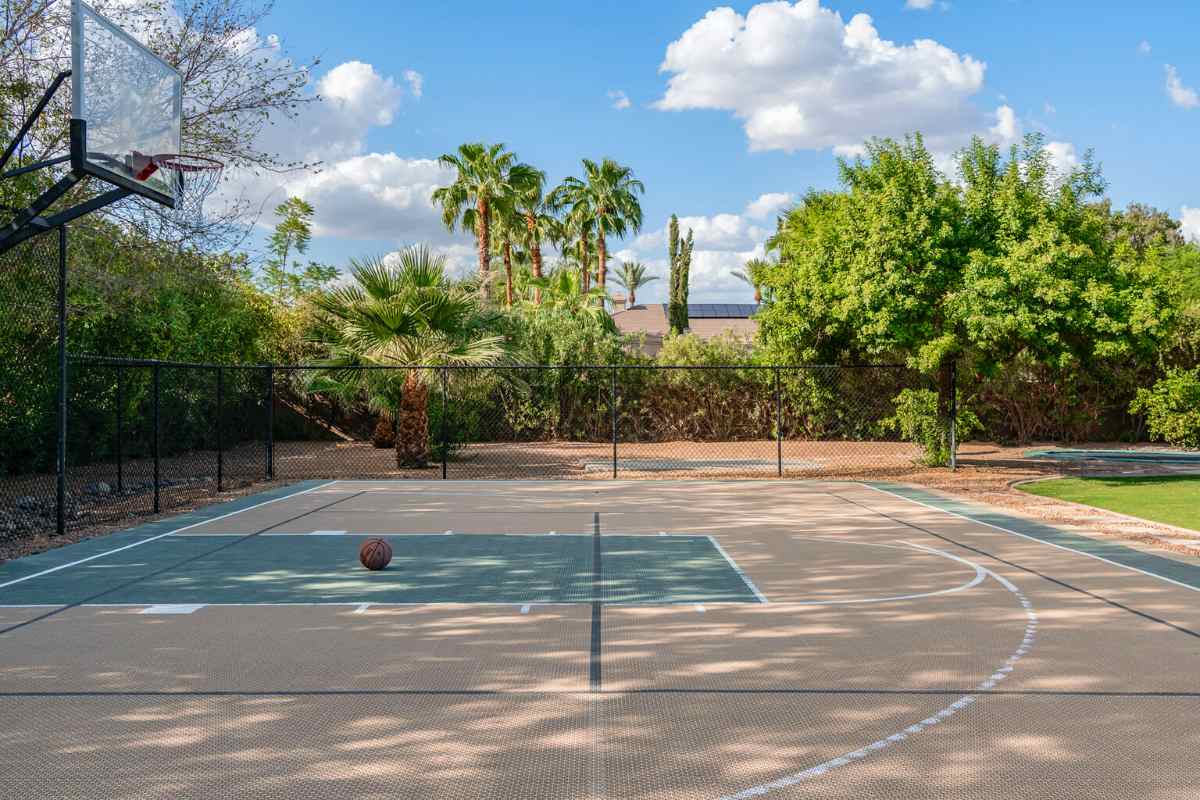 5. Sandstone – Scottsdale
From the pool to the hot tub, the basketball court to the fire pit, Sandstone's got it going on. Lucky for you, this stay's located in sunny Scottsdale, AZ where you get 330 days of sunshine a year. When you've soaked up all the sun you can handle, head back inside to the home's indoor theater or throw your own cocktail party in the chic living room. Cheers!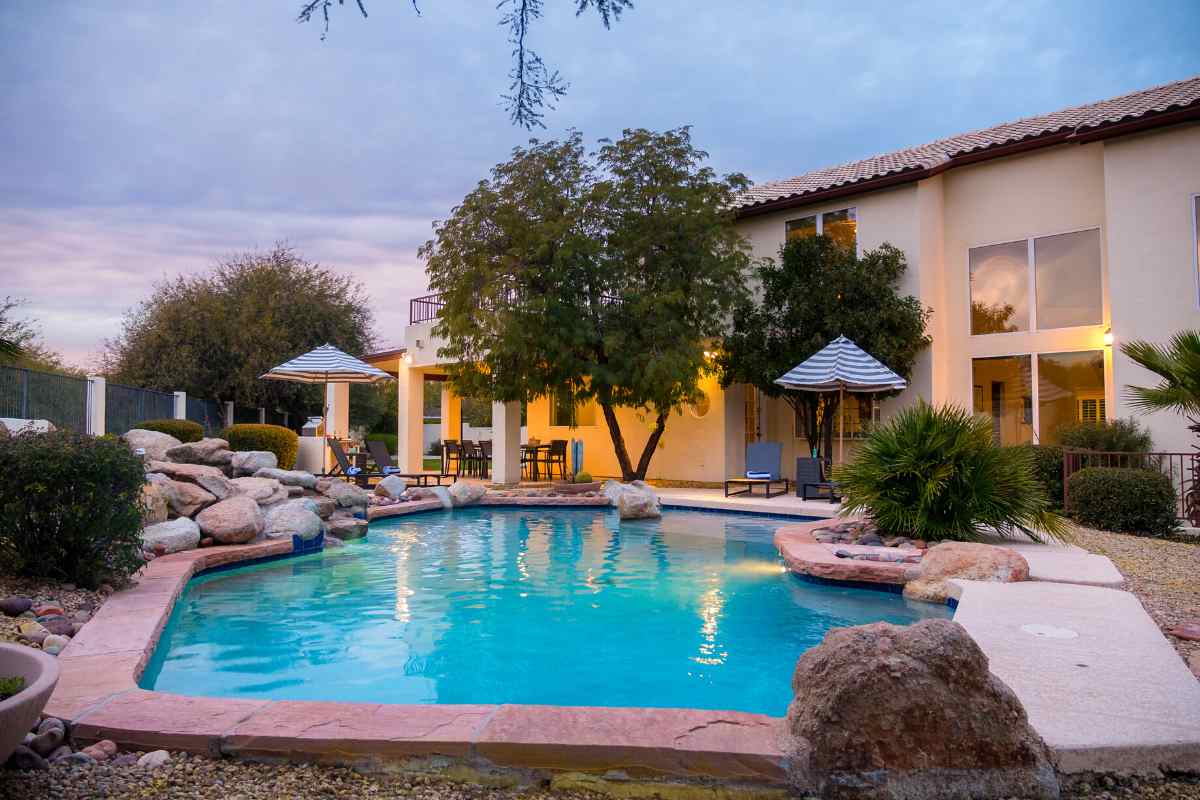 6. Villa Verdot – Temecula
Game on. Villa Verdot is a Temecula, CA stay complete with a basketball court, spacious lawn, patio, putting green, pool, hot tub, and tennis court. Relax in the hammock after a game or two then make your way to the outdoor kitchen where you can show everyone who the grill master is around here. Enjoy a meal al fresco or head inside to the expansive dining table and cheers to a vacay well done.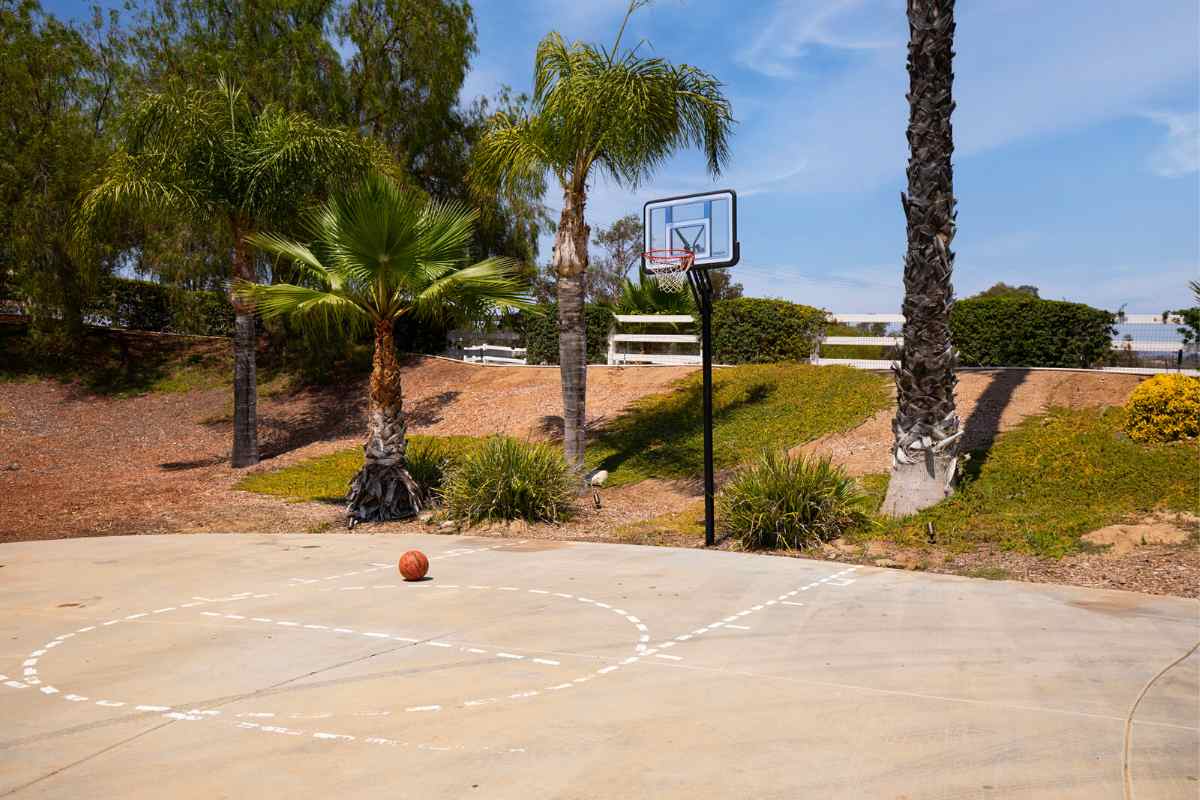 7. The Riesling Retreat – Temecula
Odds are, if you're taking a trip to Temecula, CA, you've got a thing for wine. Next time you find yourself in wine country, stay at The Riesling Retreat – a vacation home just as sweet as its name. This expansive estate has room for up to 14 guests and has a pickleball/basketball court, volleyball court, and a putting green. Grill it up on the BBQ and enjoy dinner al fresco or head to the local favorite Bluewater Grill.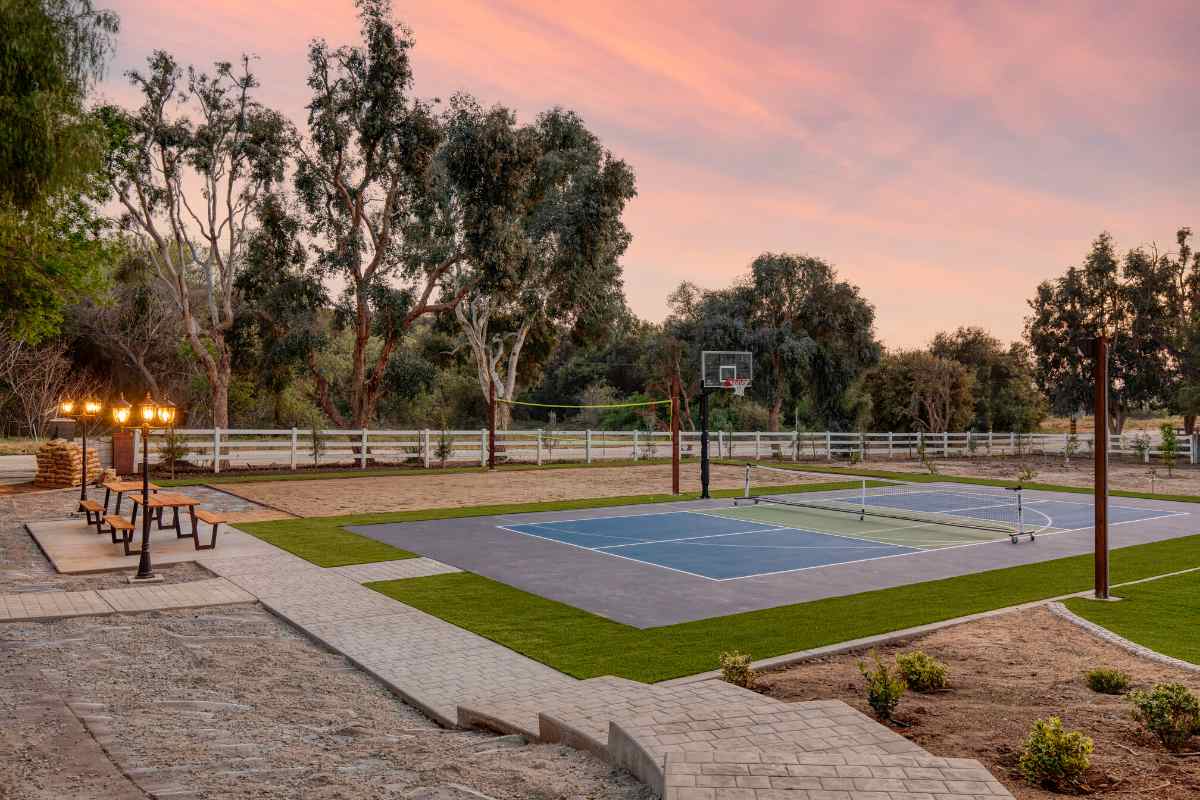 8. La Barrique – Temecula
We hope you're a team player – this home's got room for the whole crew, up to 25 guests. Nestled between Temecula, CA's famous vineyards and mountain views, La Barrique comes with a ping pong table, basketball hoop, pool, beach volleyball court, and firepit made for enjoying sips of local wine.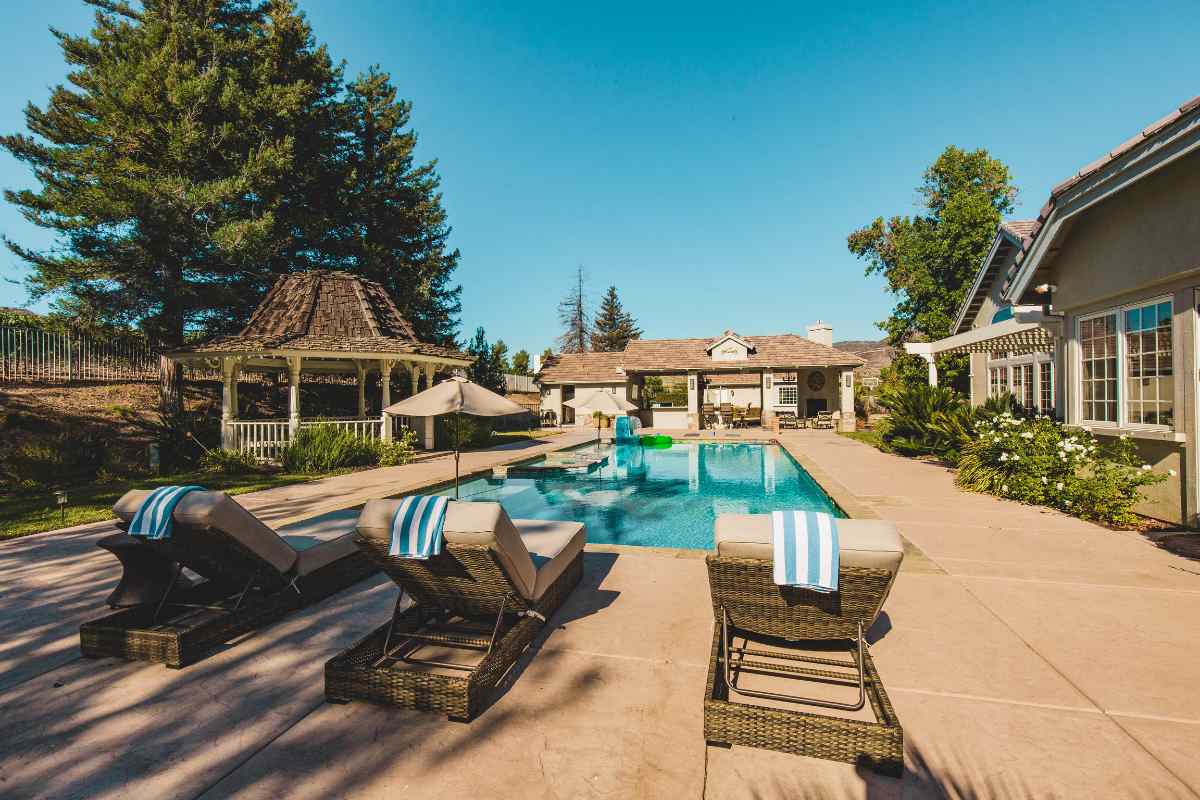 9. Kendrick – Scottsdale
Scottsdale, AZ is home to this stunner of a stay complete with a pool, your own private putting green and basketball court, and a large patio with an outdoor kitchen and fireplace. Inside, you'll be pleased to find even more games, like ping pong and billiards. We see the way you're looking at the screen – seems like Kendrick's scored as the winner of your next vacation home.