Truth be told, the desire to spend the day by the pool doesn't just go away as you get older. Even better than your average backyard water game is the forever fun water slide. Pair that with an infinity pool and panoramic views of stunning scenery wherever you are – and you're bound to win the Coolest Trip Planner Award (because that's totally a thing).
Rancho Cristal – Scottsdale, AZ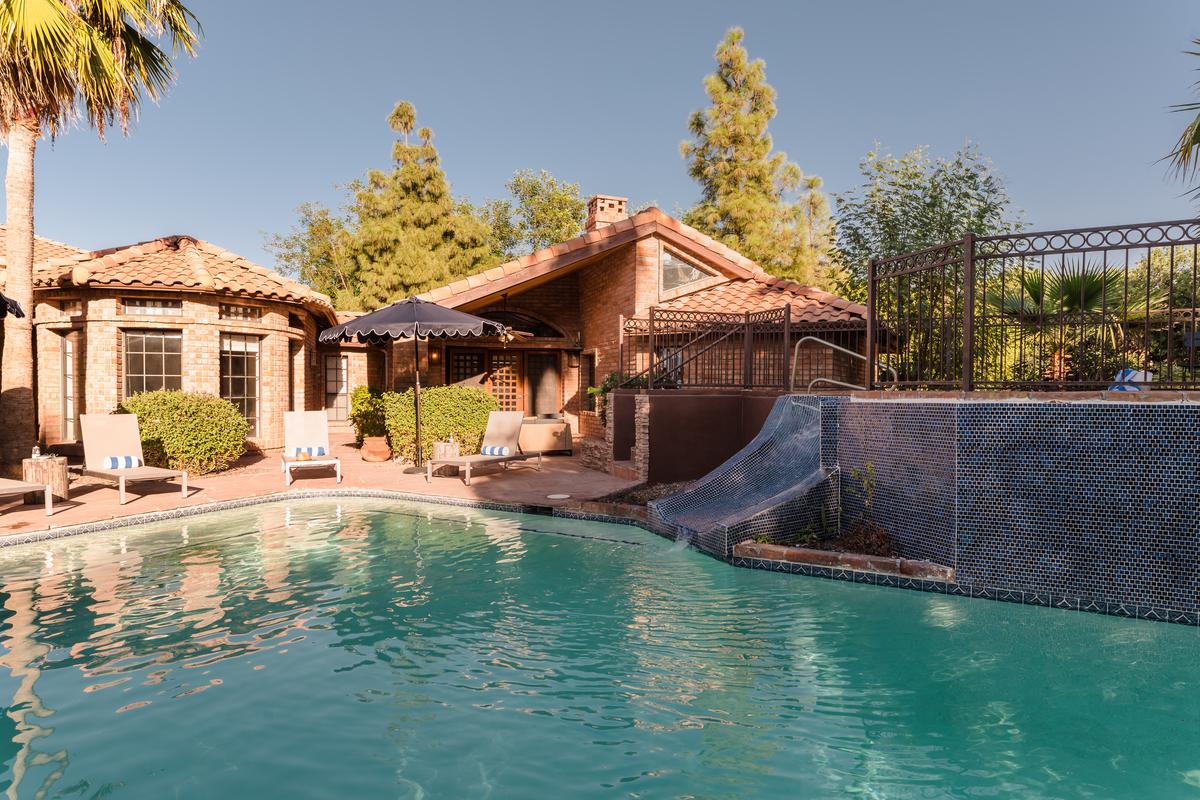 Rancho Cristal is a paradise of a stay that comes complete with everything you need for a plethora of fun in the sun: a tropical pool with a waterslide and swim-up bar, an outdoor kitchen, a hot tub, and a shaded dining area to enjoy al fresco dining – as a treat. When you're not embracing your inner mermaid, we recommend hiking Camelback Mountain or go-karting the day away at Octane Racing.
Moana – Temecula, CA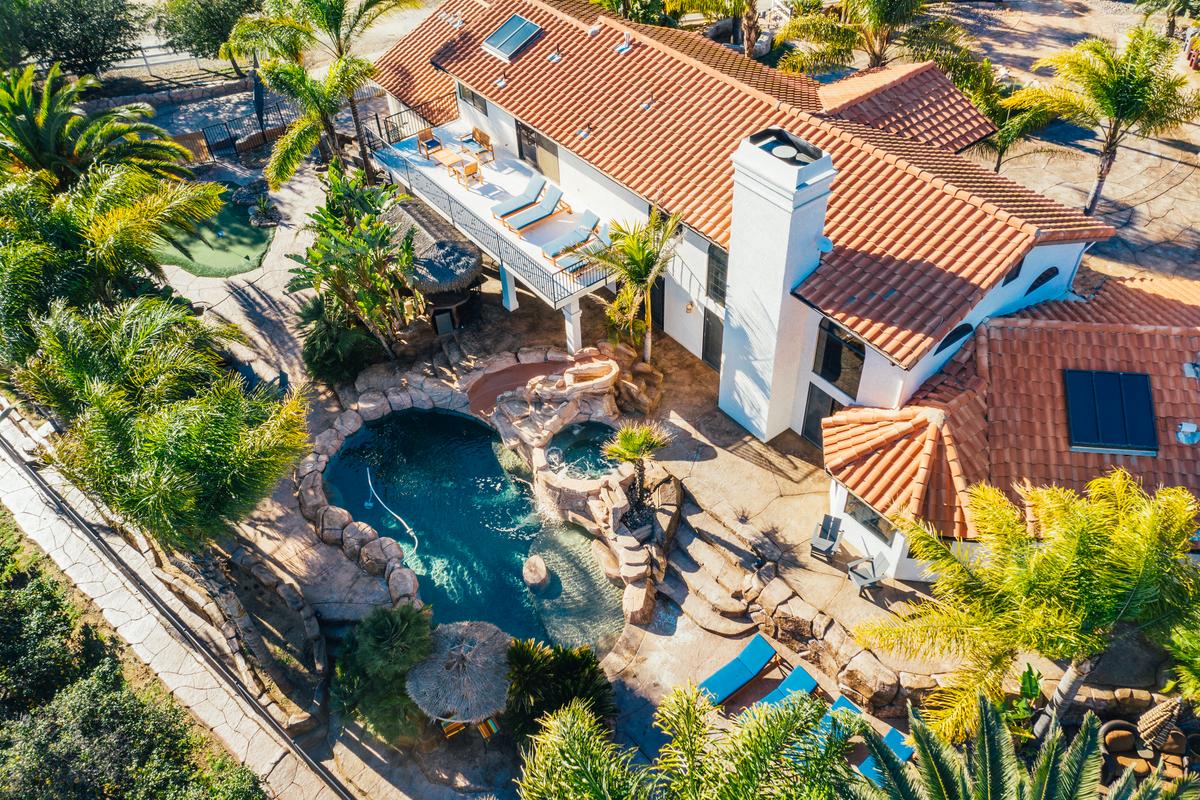 There's so much to do when you stay at the Mediterranean-style property, Moana. But for the sake of this article, we recommend starting with an obligatory plunge into the pool via the built-in stone water slide. Head toward the swim-up bar where you can lounge under the shade of the gazebo. When you're done with the water fun, why not try out the home's very own putting green?
Villa Cabernet – Temecula, CA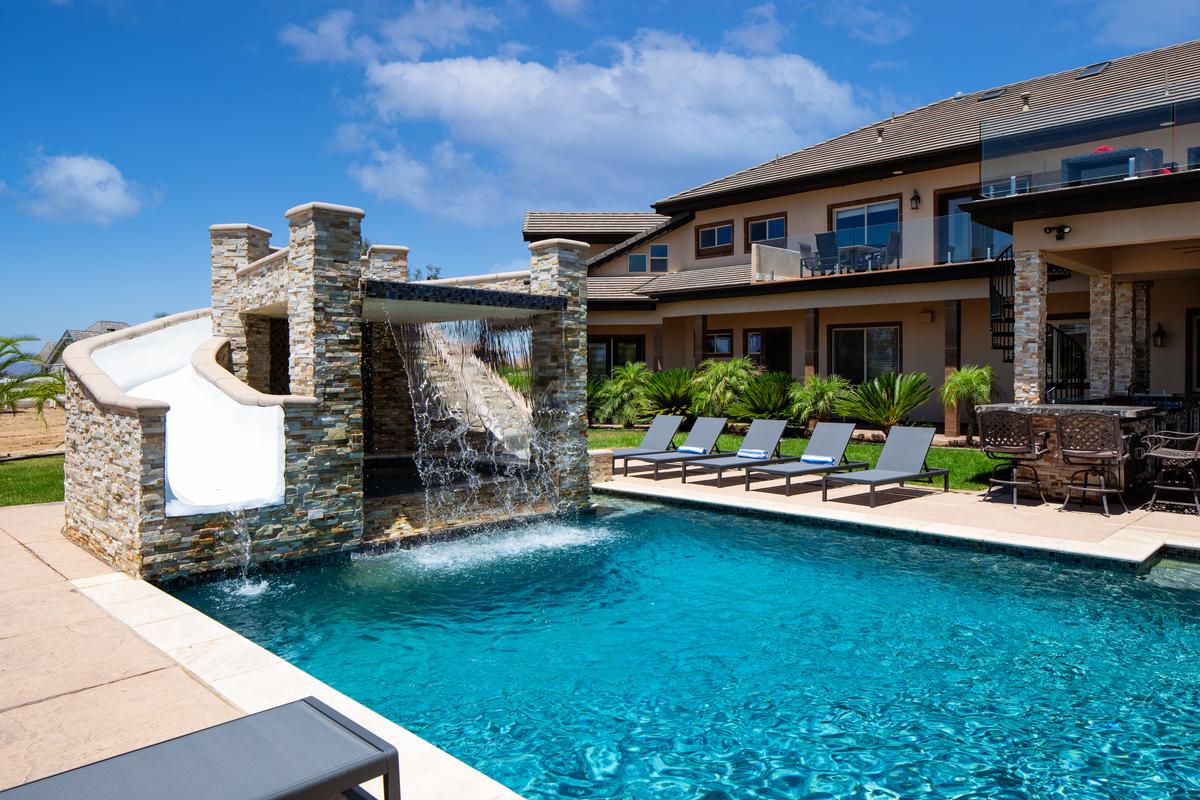 Text all of your friends (yes, all of them) and tell them you're destined for a stay at Villa Cabernet in Temecula. This humble abode can fit up to 28 guests, and features oh-so-soothing views of the vineyards you might find yourself at for a nice glass of local wine. We recommend trying out Wilson Creek Winery first thing.
Sky Lantern – Temecula, CA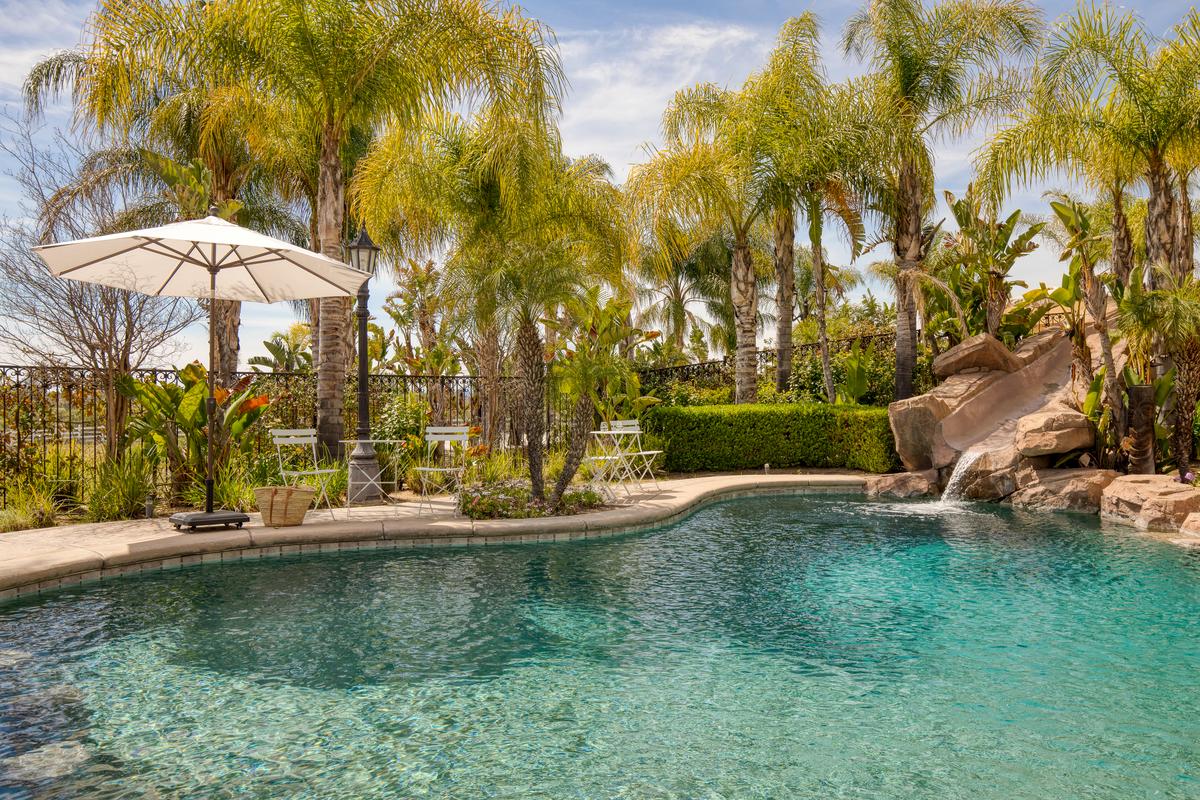 Sky Lantern takes hot tub time to a whole new level – under a cave in fact. When you're not taking full advantage of this extraordinary experience, swim up to the bar, compete in a game of cornhole, and spread out in this spacious stay located in the heart of Temecula. This aqua lover's dream is perfect for soaking away all your worries, paired with a nice glass of local Temecula wine of course.
Owl's Nest – Temecula, CA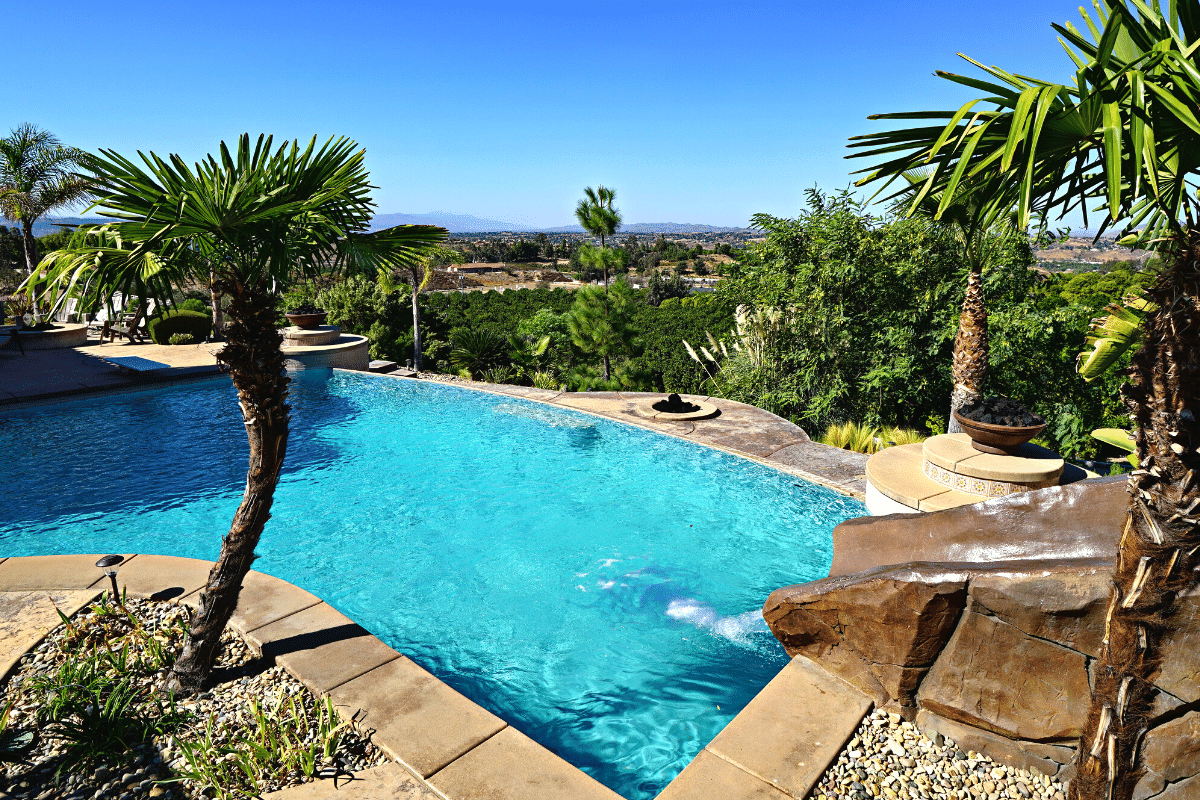 Spend days at Owl's Nest sliding down this water slide into the luxurious infinity pool. At night, enjoy some friendly competition by the pool table, or a nice soak in the hot tub. If you can ever scrounge up the desire to explore something other than this property, we recommend checking out Akash Winery & Vineyard for local wine and GrapeSeed Spa for a day of some pure TLC. Whatever you end up doing, we're sure that this Temecula beauty can check off all those vacation wishlist boxes.
Warhol – Temecula, CA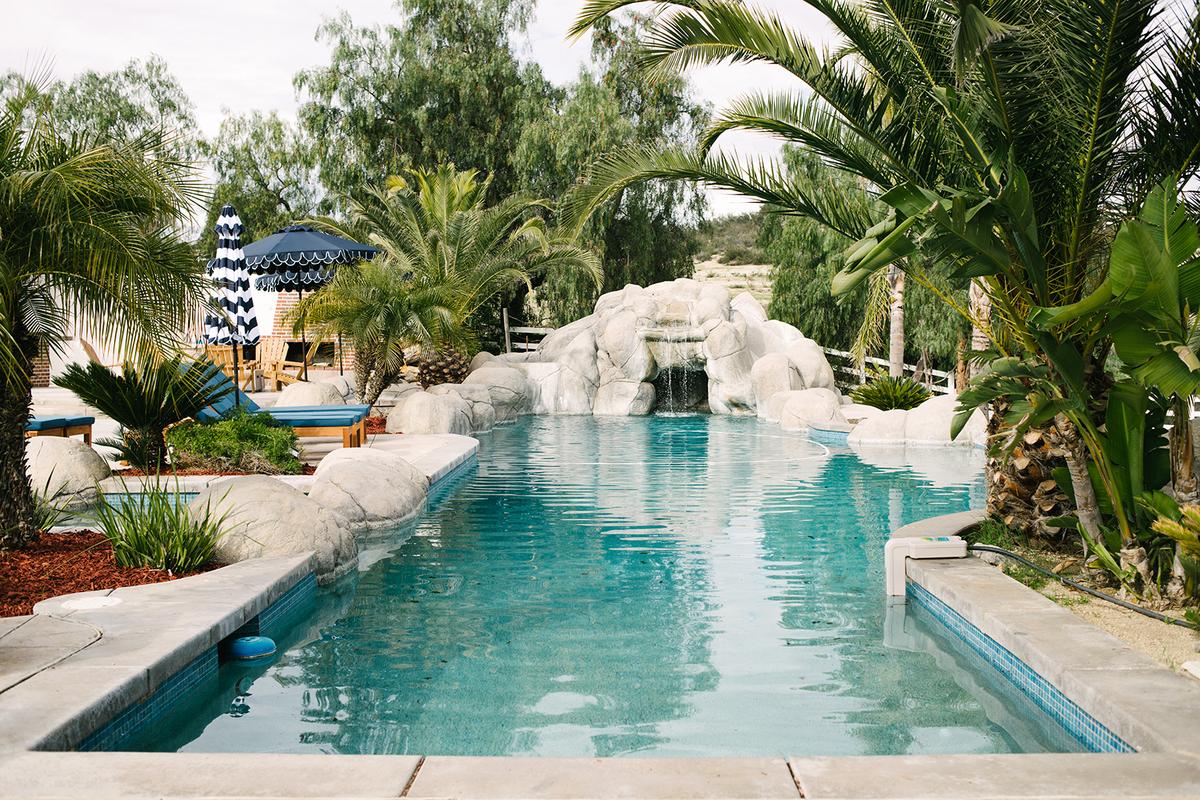 There's room for the whole crew Warhol, this creative-stay-getaway named after one of our favorite visual artists. Lounge the days away by the bubbly blue pool, pop another bottle of local wine at your very own outdoor bar, dine al fresco, or toast some fresh s'mores at the fire pit. When all's said and done and you're nice and full, take a trip down the waterslide and go into the deep blue!
Burgundy – Temecula, CA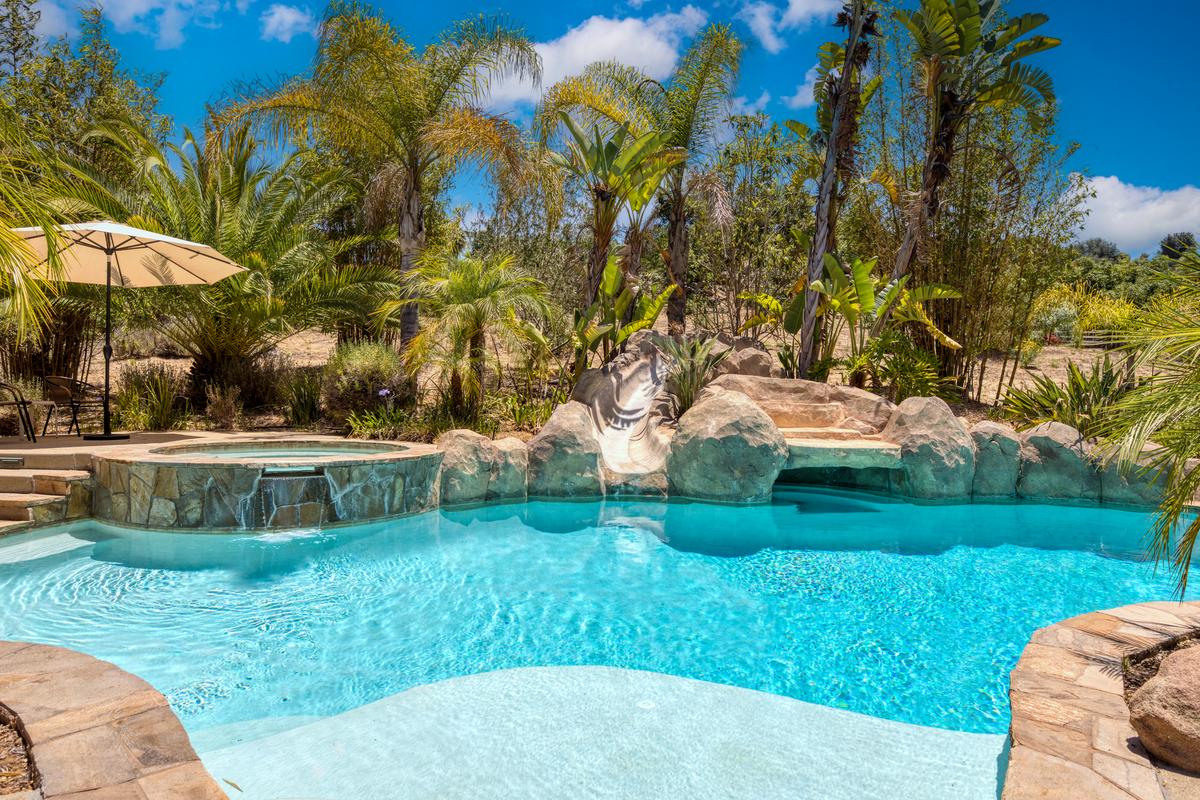 This one's for those who like to spend their days in the endless sunshine. Head on over to the southern California stunner Burgundy and get to water-sliding into this cool blue pool. Celebrate sunsets by relaxing in the hot tub, powering through your summer read in the hammock, or cheffing it up poolside in the outdoor kitchen. No matter what you want in a vacay, this Temecula stay promises to deliver with all the amenities and privacy you desire.