Looking for a top-tier Hilton Head retreat but you're overwhelmed by the options on Airbnb or Vrbo? We've got you covered!
AvantStay offers a large selection of upscale escapes, complete with inspiring design and plenty of available upgrades via the app. With consistent experiences, group-friendly amenities, and incredible interiors, there's no guesswork needed here.
Hilton Head offers 12 miles of gorgeous shoreline, tons of outdoor areas and preserves, and a luxe culinary and golf scene. There are plenty of beaches, nature, entertainment, and shopping to explore on the island, while the mainland remains easily accessible just over the bridge. Something as simple as a scenic drive is enough to take your breath away as you pass East-coast woods and babbling rivers. If you're looking for something more exciting, there's plenty of fresh seafood, live music, and rich history to explore.
With homes near the beach, surrounded by golf courses, and with incredible ocean views, AvantStay's options are endless. No matter what's on your "must-haves" wishlist, these seven vacation rentals have you covered.
1. Lido – I want the beach in my backyard.
A quick stroll down your private boardwalk puts you on the shores of Singleton Beach. At Lido, sandy shores are literally in your backyard. When you're done lounging near the waves, a beach-facing pool and hot tub, unique indoor putting green, and a game room with billiards and shuffleboard are all waiting back at home.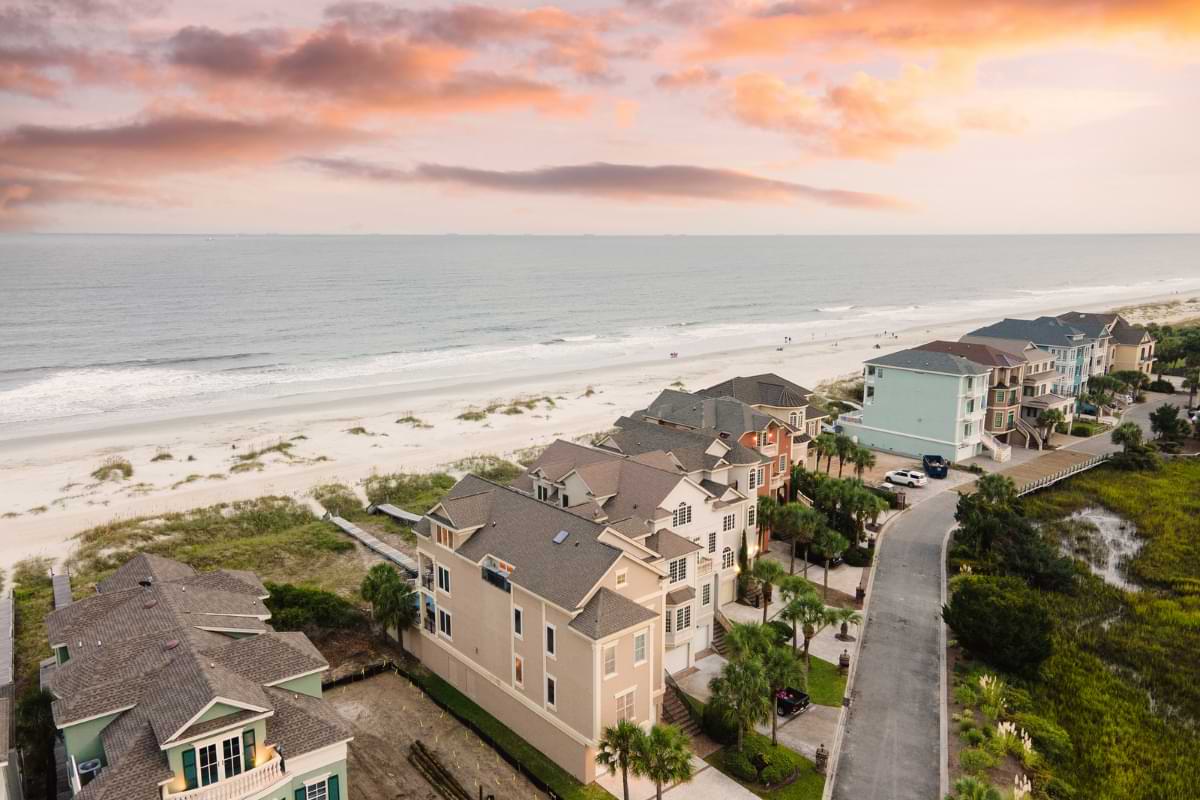 2. Beachwalk – I need lots of space.
With three stories and seven bedrooms, Beachwalk has enough style and space for your entire group. The beach is minutes away, and you'll even have a private pool and pier overlooking open space right outside. Bonus! This stunning home has a deck and/or balcony on each level, so everyone has room to take in the fresh air and Hilton Head sunsets.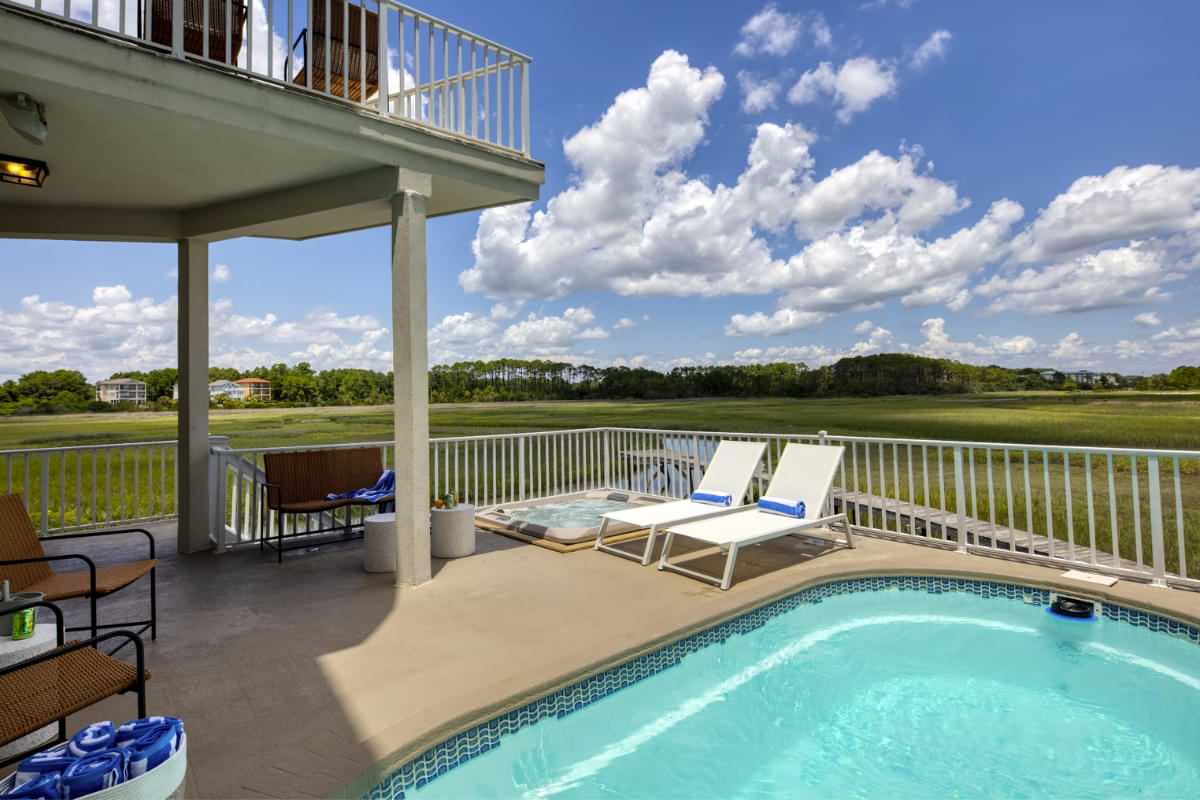 3. Dory – Put me near the eats!
If you're looking to experience the best of Hilton Head's food scene, Dory lands you near some of our favorites. From fine seafood to casual bites, there's something here for any palate. At home, you'll find a private pool and hot tub, game room and yoga studio, and rustic yet contemporary beachy decor.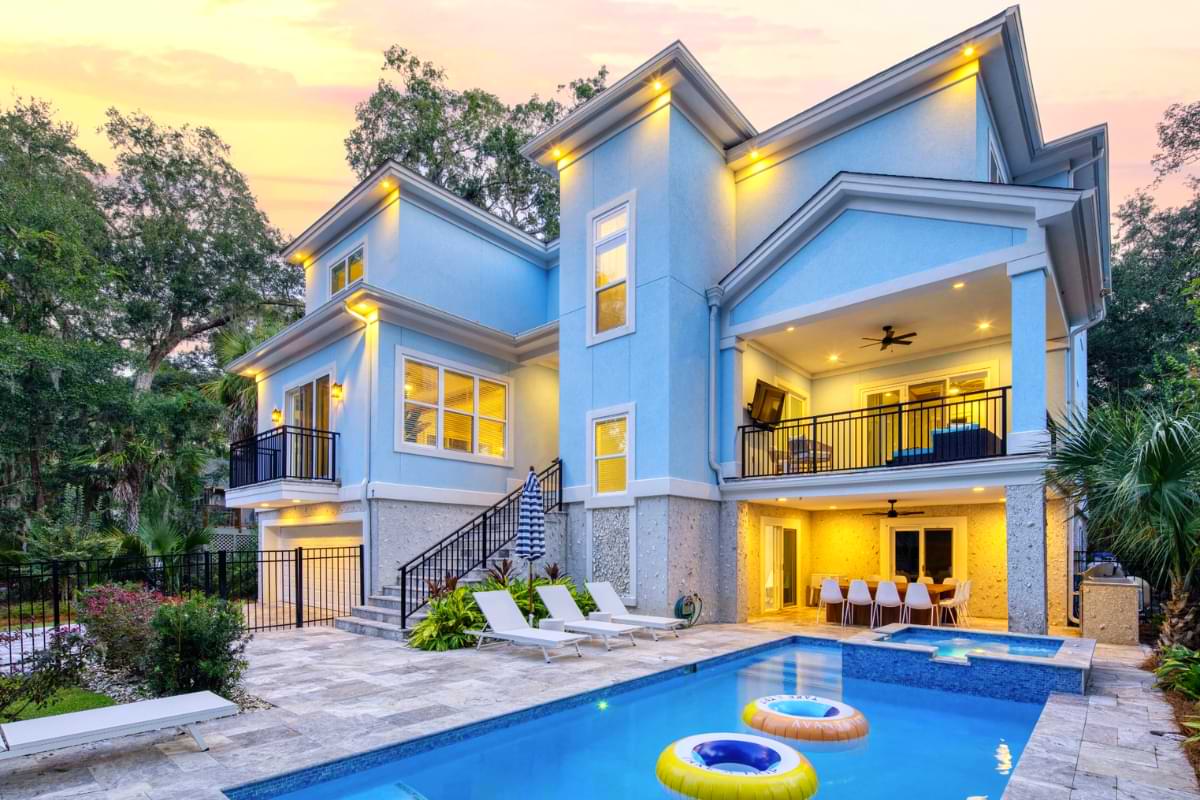 4. Hilton Lagoon – I'm ready to hit the green.
Surrounded by lush courses, Hilton Lagoon puts the best of the area's golfing at your fingertips. Choose from multiple championship and luxury golf courses, all nearby. Back at home, your backyard features a private pool surrounded by greenery, giving you a luxe sense of privacy after a day of perfecting your swing.
5. Sandpiper – I want to fall asleep to the sound of waves.
Modern design with crashing waves right outside. At Sandpiper, chic details like a spiral staircase, wide hammock, and interior fireplace combine with unbeatable backyard beach access to give you a Hilton Head experience like never before. Throw open the windows. There's no shortage of fresh, salty air here.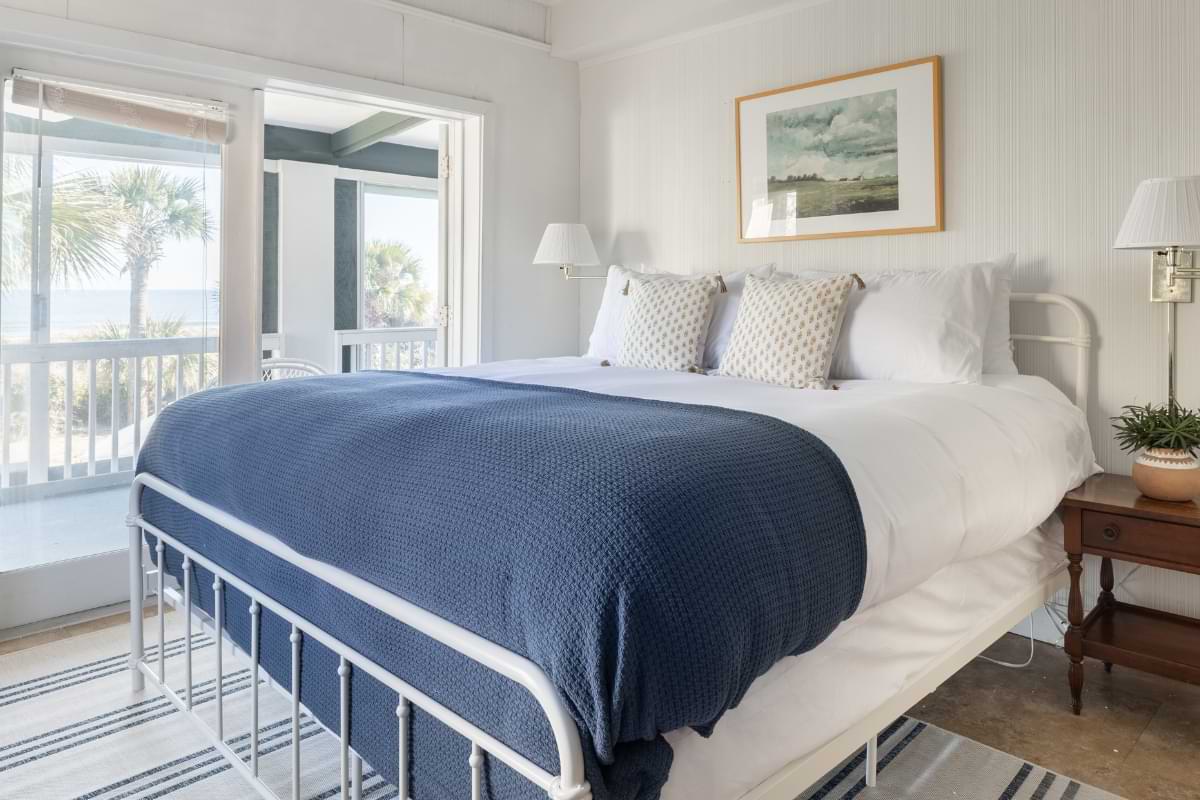 6. Birdie- Give me chic neutrals and coastal-inspired design.
Birdie boasts a contemporary aesthetic like no other. From al fresco meals at the gorgeous outdoor dining table to music sessions near the guitar and record player, every corner of this home feels like a photo op. Chill out among the bright neutrals in the front living room and sunny dining area, or get moody with the darker decor in the second family area. 
After lounging by your private pool, head out to explore Harbour Town, where you can enjoy restaurants, shopping, watersports, live music, and the famed cane-striped lighthouse.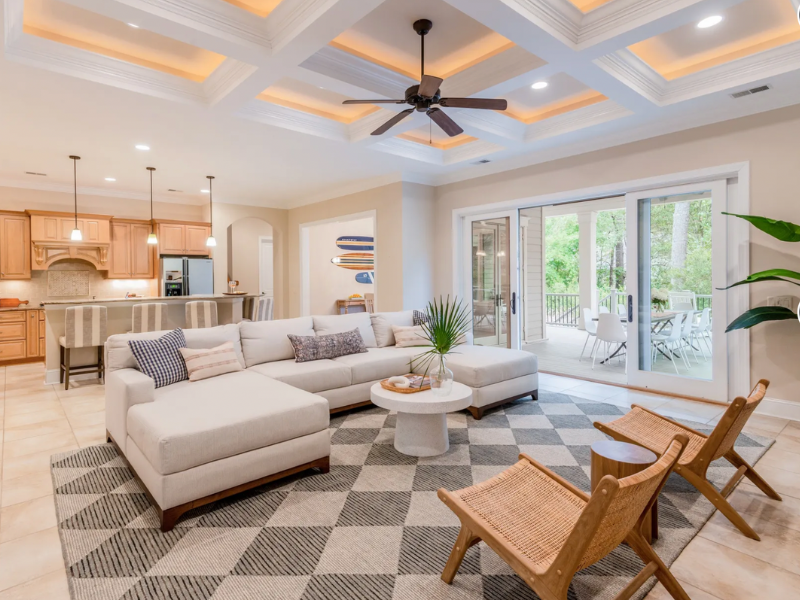 7. Sea Pine – I love tons of outdoor space.
With three massive deck areas, Sea Pine gives you space to spread out. Gather around the fire pit, dine under open skies at the outdoor table, or grab a lounger under an umbrella. Huge sliding glass doors and floor-to-ceiling windows in the living room bring the outside in, where you'll find stone finishes, modern decor, and four bright bedrooms. Late-night hangouts are a breeze in the airy game room featuring billiards, a wet bar, and a double-sided fireplace.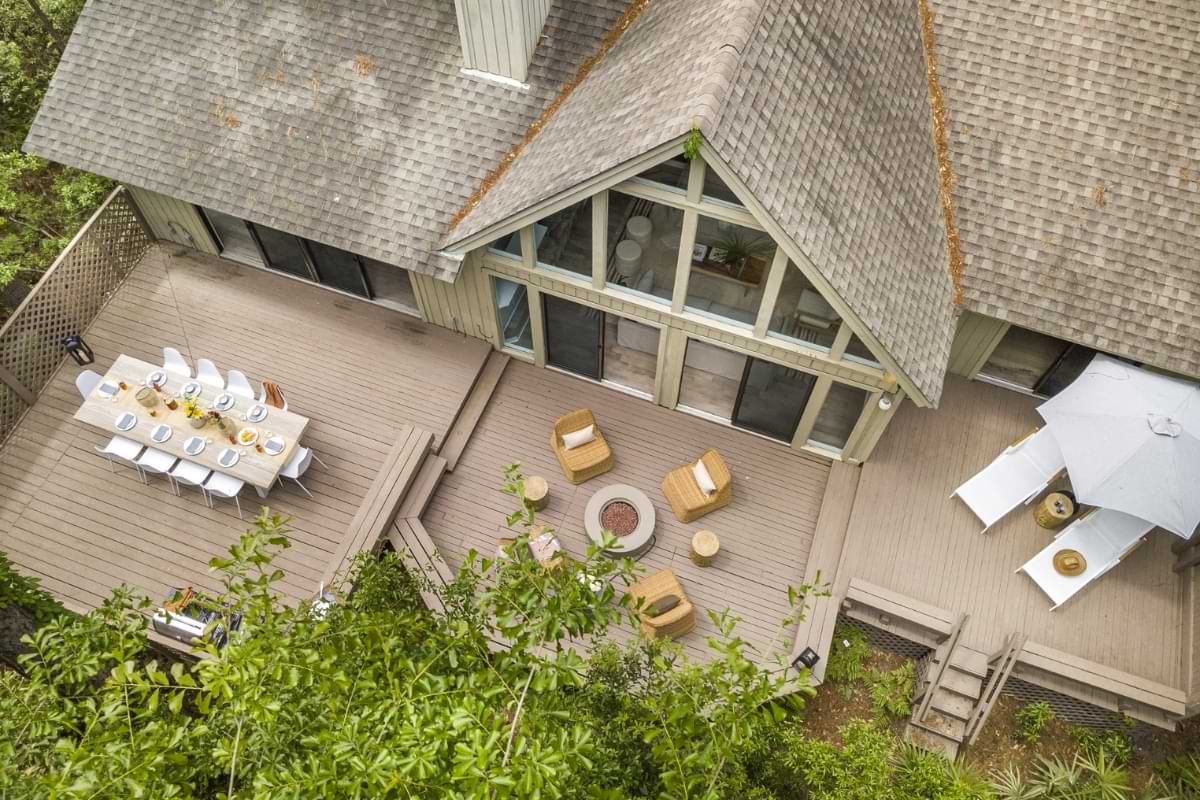 Ready to plan your trip to Hilton Head? Be sure to check out our Hilton Head vacation rentals.