Summer's here and the need to jump into an ice-cold pool has never been stronger. With record-breaking heat, the last thing you'd want to do on your annual vacay is to sit inside and wish you had a nice cool body of water. Lucky for you, these stays come with the coolest pools of all (a bit biased, eh?). Put on your swimmies, dive into this roundup of ever-enticing pools and you'll see why we've deemed these homes the best of the water-world – because that's totally a thing.
1. Mirabella – Coachella Valley, CA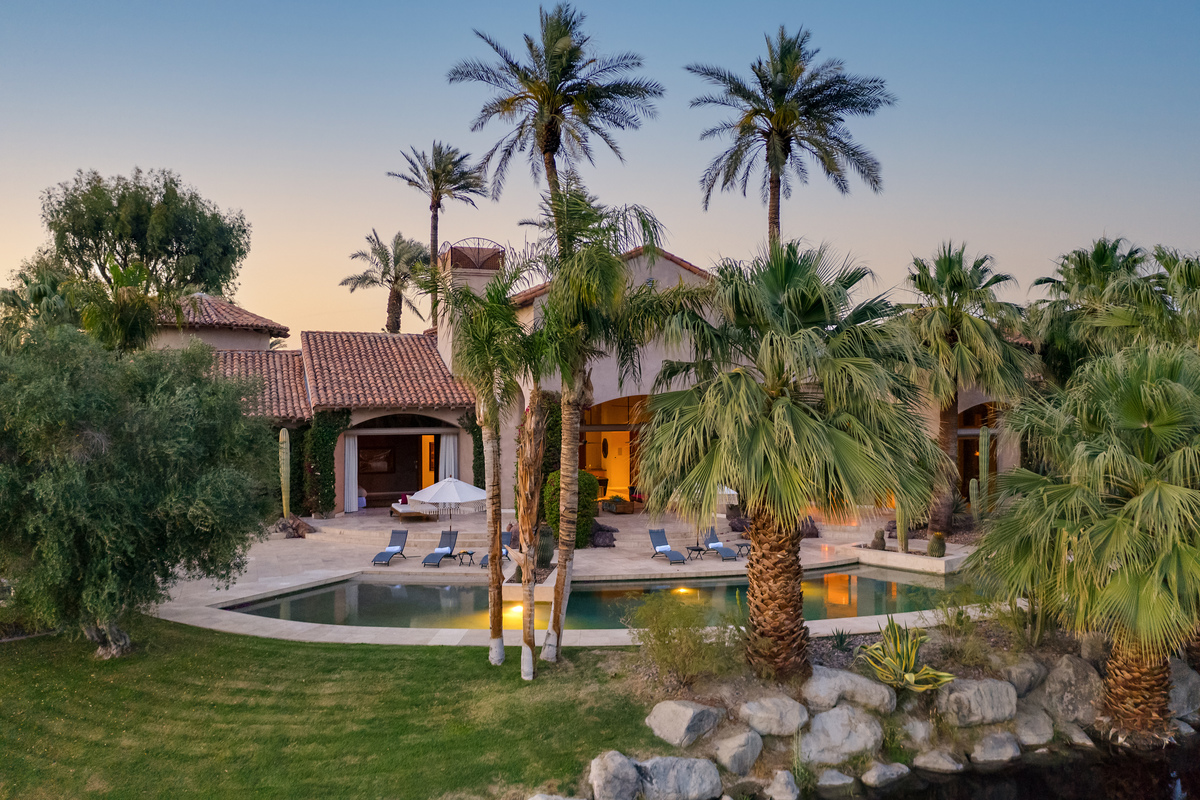 Almost too cool for school, this pool is settled nicely against the Coachella Valley estate known as Mirabella. Sit and soak in one of the three bodies of water this property comes with – the chill pool, bubbly hot tub, or your very own private lake.
2. Barton – Austin, TX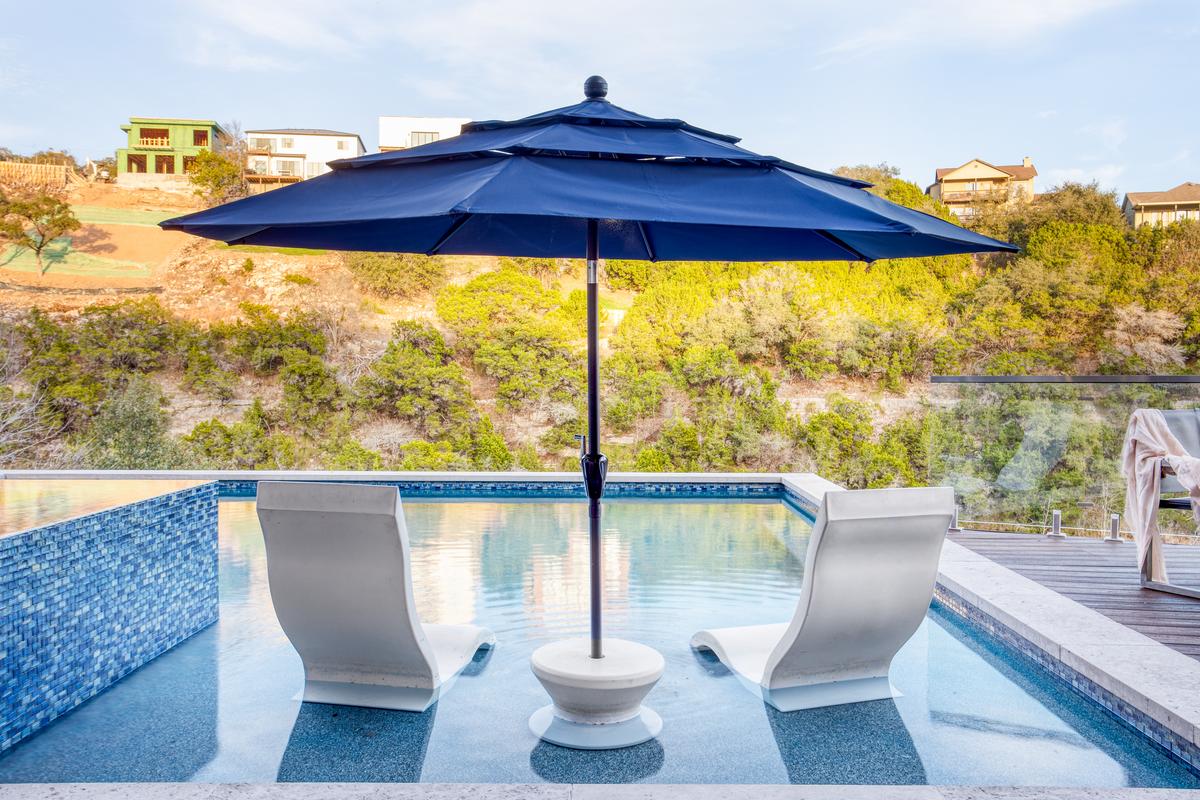 Views for days! This ATX stay is located right outside the city on the luscious Lake Travis. Get ready to get your cool-toned color palette goin' on because the blue of this pool at Barton pairs ever-so-nicely with the bright green of Lake T.
3. Shamrock – Sunriver, OR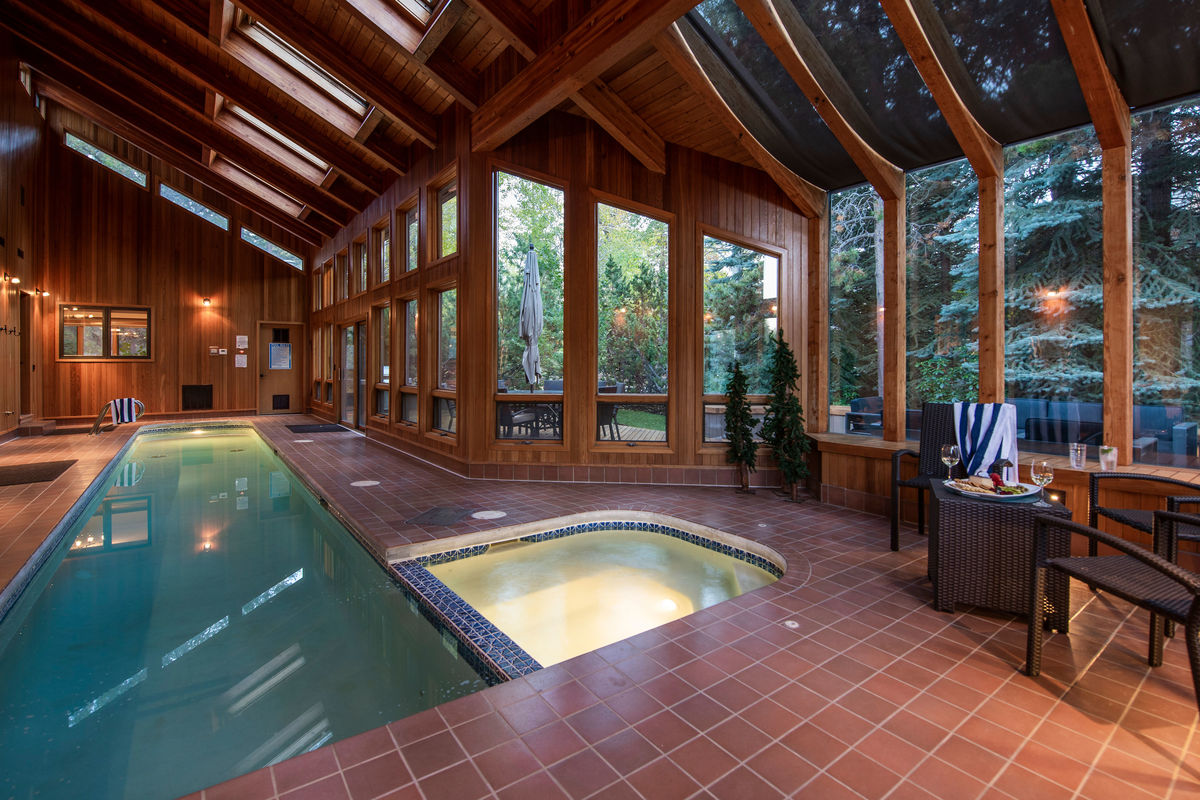 Outdoor pools are cool and all, but have you ever met an indoor pool this nice? Shamrock comes with a perfectly-sized lap pool with floor-to-ceiling windows that provide you with an ideal view of the Central Oregon sky when you're getting in that much-needed night swim-in.
4. Primrose – Scottsdale, AZ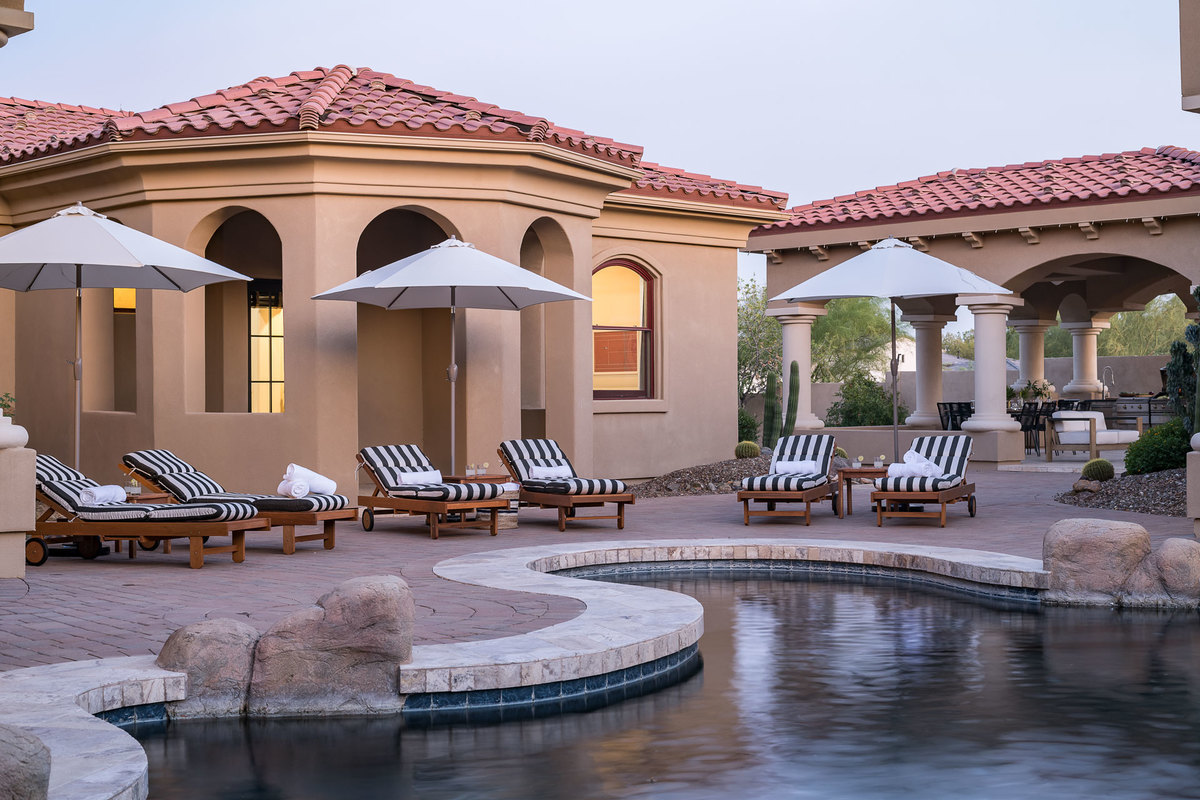 If you've ever wanted to feel like royalty, Primrose is just the place. This marvelous estate features the desert must-have of a terracotta roof paired with sand-toned walls + tiles – meaning that the matching pool will pair perfectly with your IG feed.
5. Sangiovese – Temecula, CA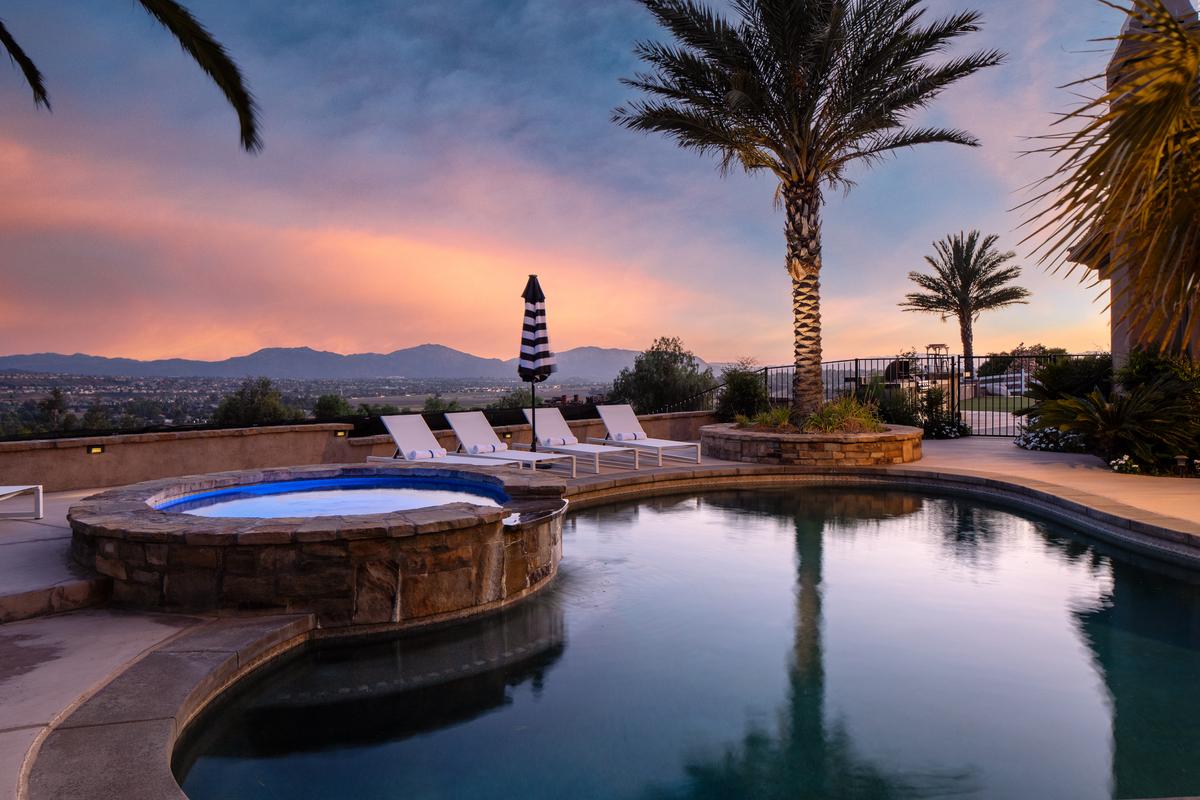 Deep in the hills of Temecula, you'll find a tucked-away gem known as Sangiovese, and we're not just talking about the wine. This stay comes complete with one of the coolest pools – situated next to your personal putt-putt course, al fresco dining, and a view we'll just have to promise looks even better in person.
6. Vista – San Diego, CA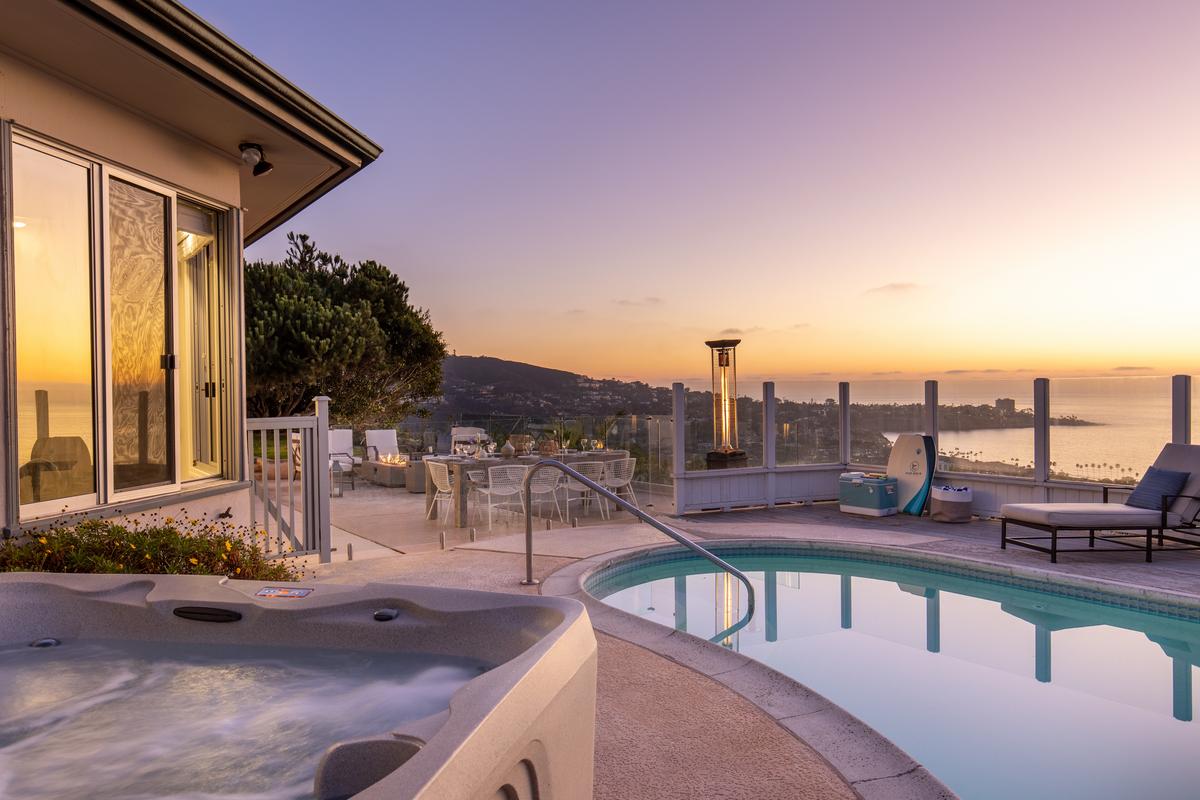 Pool or ocean? With Vista, you get both. This home features a pool surrounded by glass panels that deliver the most picture-perfect views of a San Diego beach sunset. When you're ready for a switch-up, drive down the street for front-row beach access. It's a water sign's dream come true.
7. Palione Papalani – Oahu, HI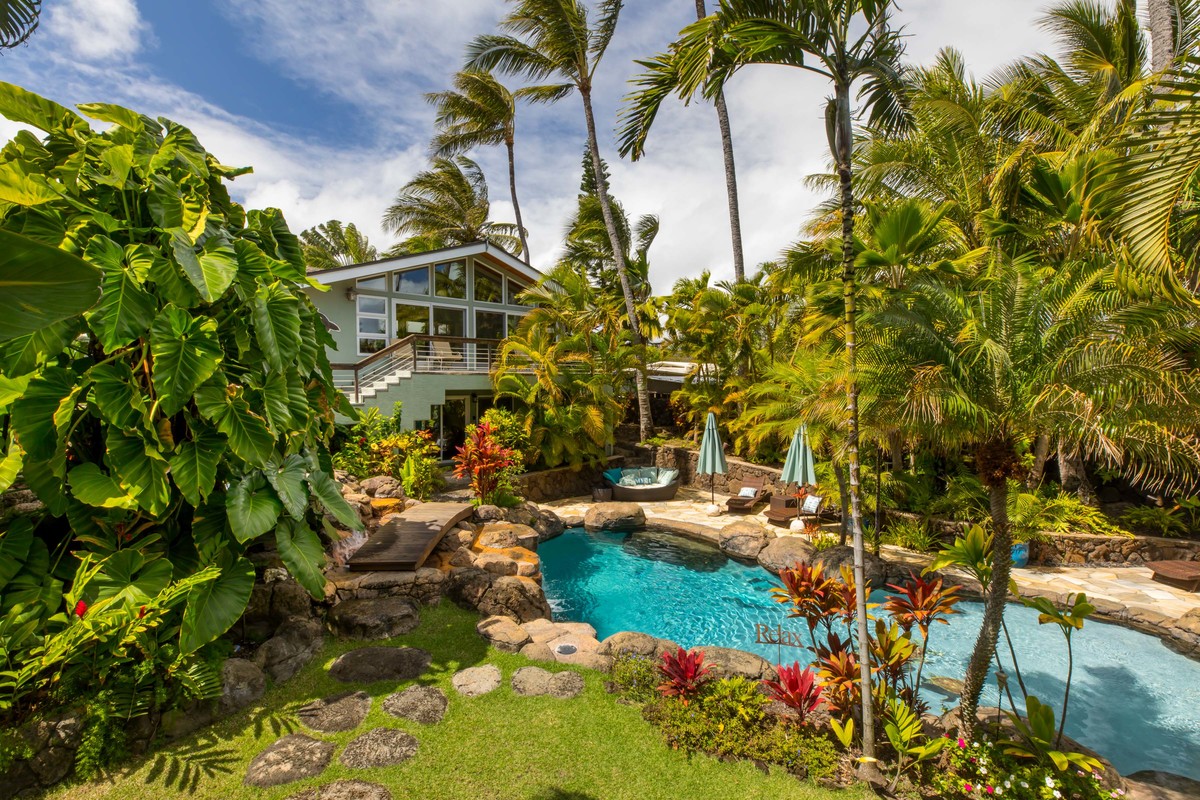 Welcome to the jungle. It's no wonder Palione Papalani made it into the cool pool club with a backyard like this. Live your tropical fantasy surrounded by your very own Hawaiian garden complete with an over-the-top pool lounge area, perfect for sipping those fresh piña coladas.
8. Monarch – Destin, FL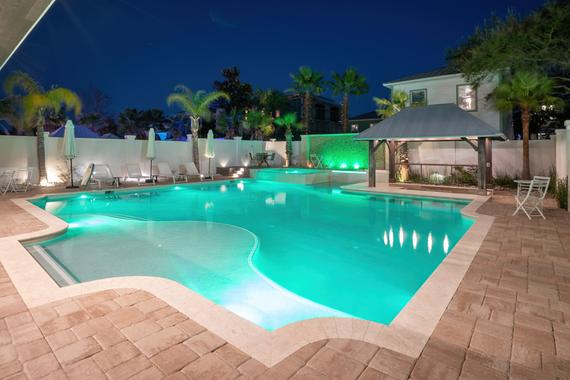 Night swims just got an upgrade. Swim away that sunburn in Monarch's pool complete with brighter than ever LED lights. It's 5 o'clock somewhere, so no judgment on whenever you decide to wake up the next morning, hop back into the pool, and swim over to the swim-up bar for another round of Mai Tais.
9. Ivory Sun – Austin, TX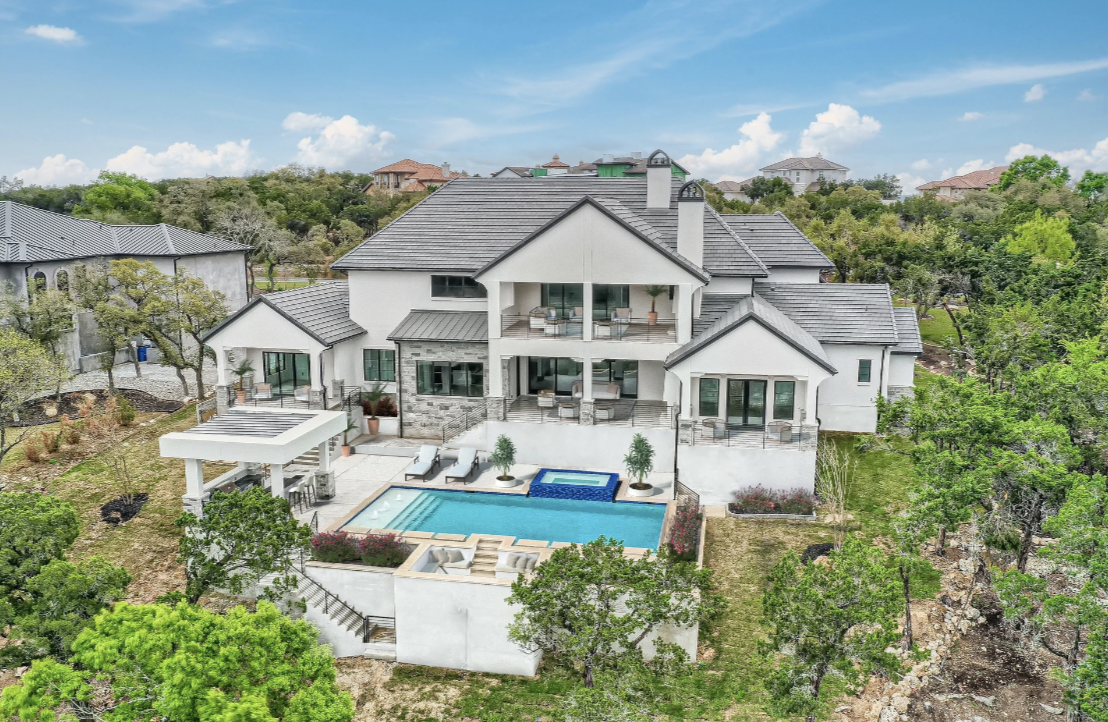 When you think of Austin, you probably don't think of a sprawling Texan estate with a pool that has built-in seats that lead you down to a fire pit. But if you did, you're probably thinking of Ivory Sun.
10. Oasis del Sol – Temecula, CA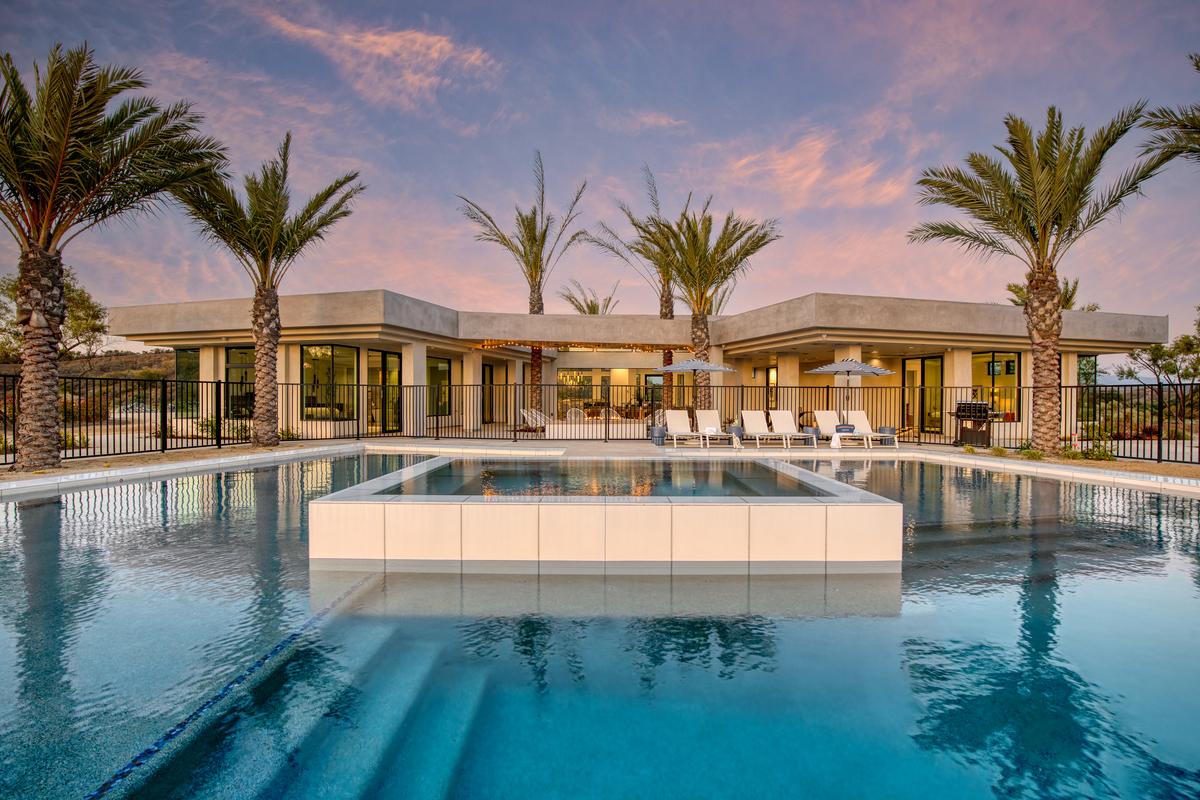 Choosing the last home for this round-up also means choosing the best, coolest pool – and honestly, that is not a task for the weak. Coming in at #10 is Oasis del Sol. This Temecula estate comes complete with a hot tub in the center of the pool, surrounded by massive date palm trees, a living area that fully opens to the outdoor dining, and bedrooms with floor-to-ceiling windows so the views never stop. It really doesn't get much better than this.