You're planning your next vacation to a destination you've been dreaming about all year, and you're trying to decide whether you should stay in a hotel or in a vacation home with your group. It's a classic dilemma, especially since short-term rental company Airbnb came onto the scene in 2008. The hotel-dominated industry was quickly disrupted by a digital platform that enables everyday homeowners across the globe to rent out their properties to guests looking for an alternative option to traditional accommodations. We're weighing the pros and cons of booking an Airbnb vs. a hotel to help you decide what's best for your trip and explain why you should consider AvantStay as the perfect hybrid solution!
Consistency of experience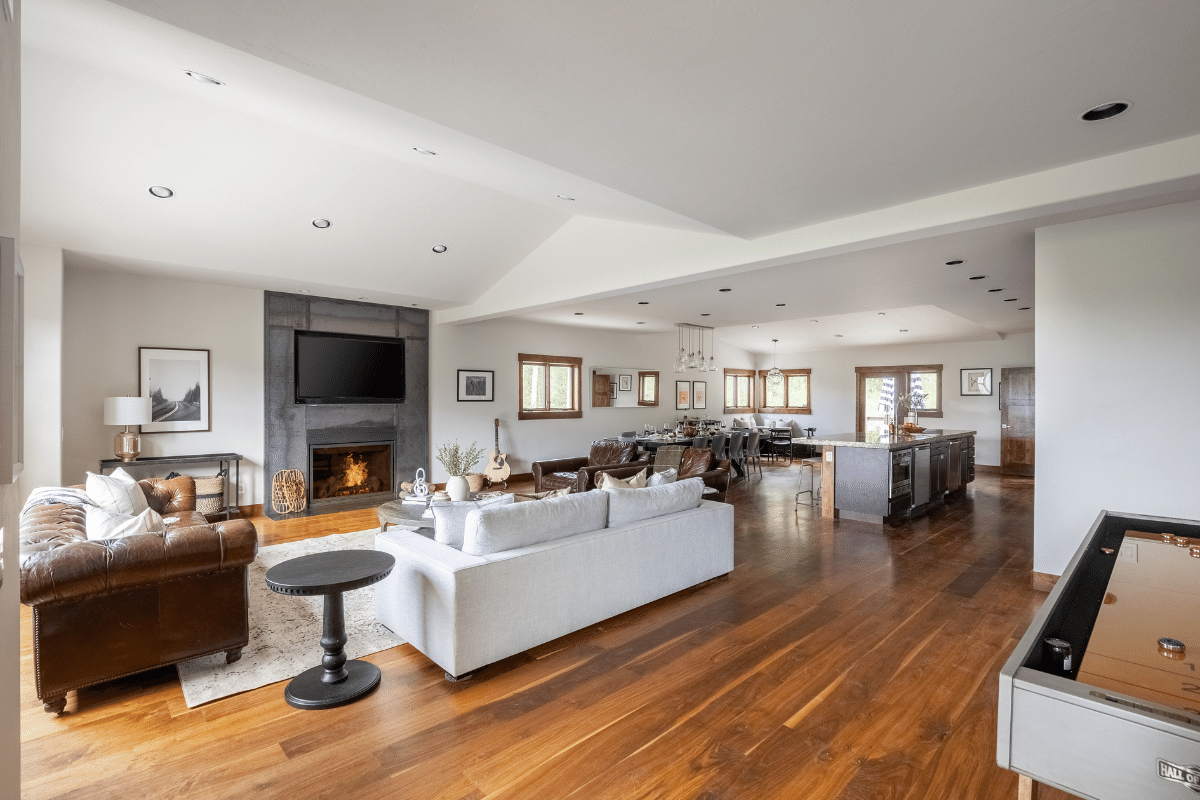 Before comparing the experience of staying at an Airbnb vs. a hotel, it's important to note that a leading hotel is probably going to rank higher than a poorly rated home listed on Airbnb. However, comparing the consistency of experience between the two is more measurable, and when it comes to delivering a reliably positive guest experience, hotels take the lead. Managed by professionals in the hospitality industry rather than amateur hosts, hotels are more likely to provide a consistent experience than an Airbnb where every homeowner manages, furnishes, and maintains their property differently.
That doesn't mean you can't have a 5-star experience at a rental property though! AvantStay homes are managed by professionals who follow a strict protocol across all homes to deliver the same standard of quality across every stay. The standard is set high with every AvantStay home including award-winning design, upscale furnishings & amenities, hi-tech security, CDC-compliant cleaning, and 24/7 guest support & service.
Privacy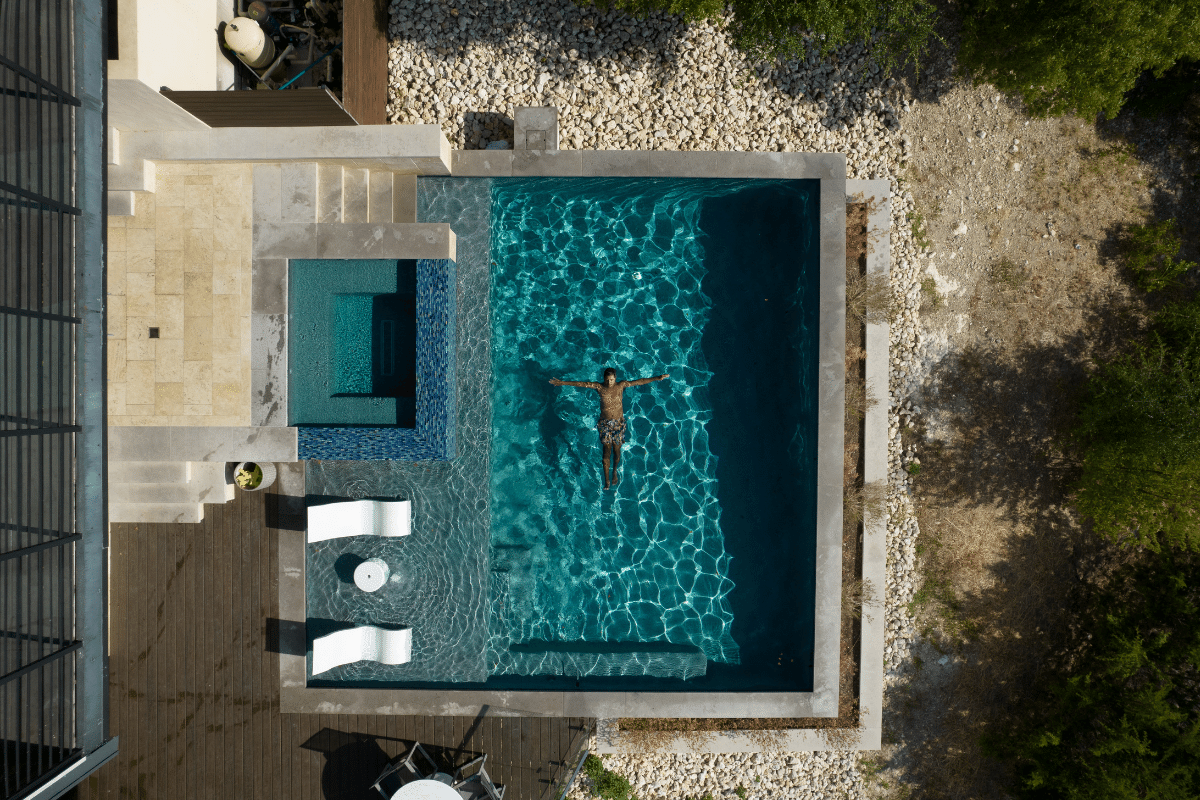 Airbnb outperforms most hotels in this category as no accommodation is more private than a private home. Instead of walking into a bustling lobby, squeezing into a cramped elevator, hearing footsteps outside your room, and sharing the hot tub, an Airbnb where you book out the whole home is entirely yours to enjoy. That said, Airbnb also lists private rooms in shared homes with communal spaces—some even with shared bathrooms. If you're looking for total privacy, then make sure to set your search preference to "Entire place" when browsing options or check out AvantStay homes which are always private.
Amenities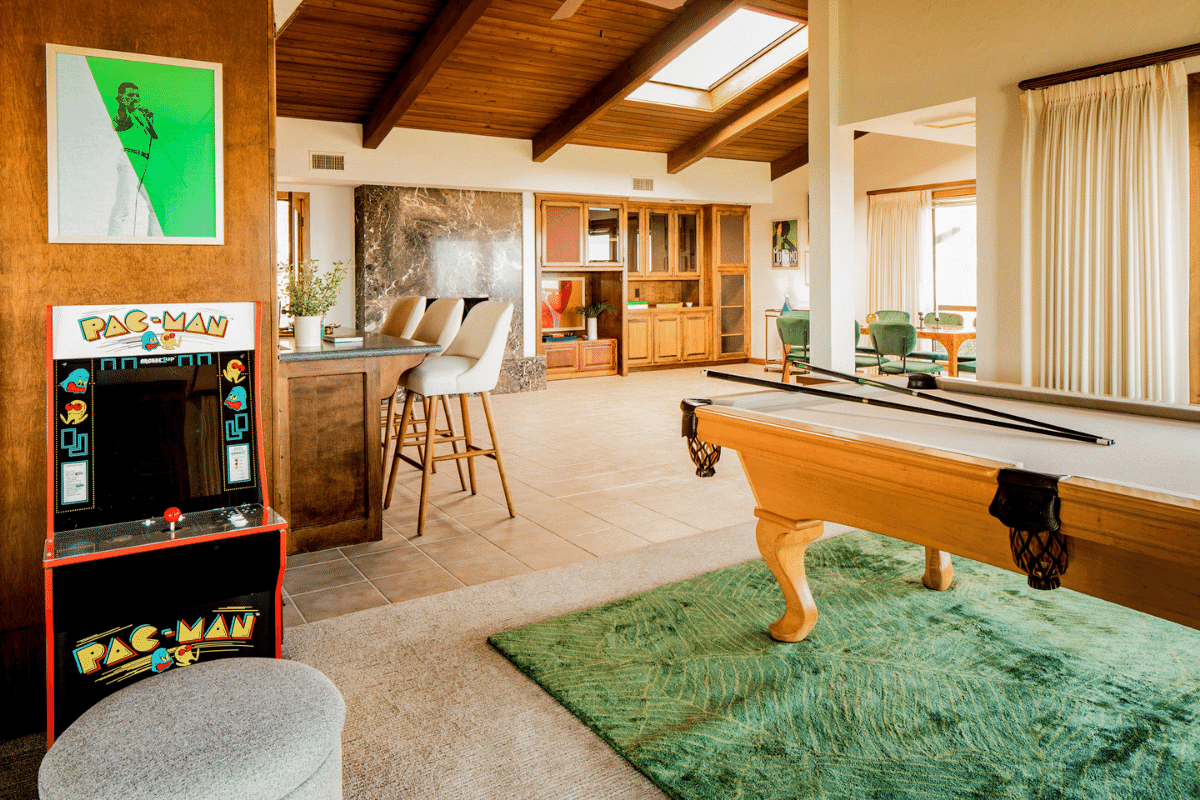 Every Airbnb property is different and there are more than 6 million listings around the world, so it's entirely possible to select a home with amenities so incredible, they give your city's most famous hotel a run for its money. However, you're more likely to find high-quality features at a hotel, where swimming pools, flat-screen TVs, high-end linens and toiletries are common. Other amenities you can expect to find at hotels include coffee machines, blow dryers, bath robes & slippers, and stocked mini-fridges.
If you're looking for a private vacation home that takes things to the next level, look no further than an AvantStay home. Aside from the general amenities listed above, you can expect to find record players, pool tables, arcade games, and saunas in your rental home. Decked-out backyards flaunt volleyball courts, bocce ball, private lakes, outdoor kitchens & BBQ grills, and more! Whatever you're dreaming of, there's an AvantStay home for it.
Upgrades and experiences
A major difference between Airbnb and hotel experiences is the service provided to guests. Since most Airbnb properties are managed by individuals rather than hospitality groups, don't expect to be pampered by a team dedicated to enhancing your experience every step of the way. You might have an incredible Airbnb host who knows how to create an incredible guest experience, but you might not. On the other hand, almost every premium hotel includes some level of upgrades and experiences. Whether that means the ability to order breakfast to your suite or to call the front desk for a local recommendation, you can expect to be taken care of. However, in post-COVID 19 era, even hotels have struggled to provide the services they used to due to sanitary restrictions. Several major hotel groups now ask guests to request cleaning service whereas before COVID, it was a guaranteed part of the experience.
If you're looking for the service of a hotel with the perks of a private home, consider booking an AvantStay home. You can request early check-in/late check-out, fridge-stocking, mid-stay cleanings, in-home massages, and more—all at the touch of a button through our mobile app.
Number of guests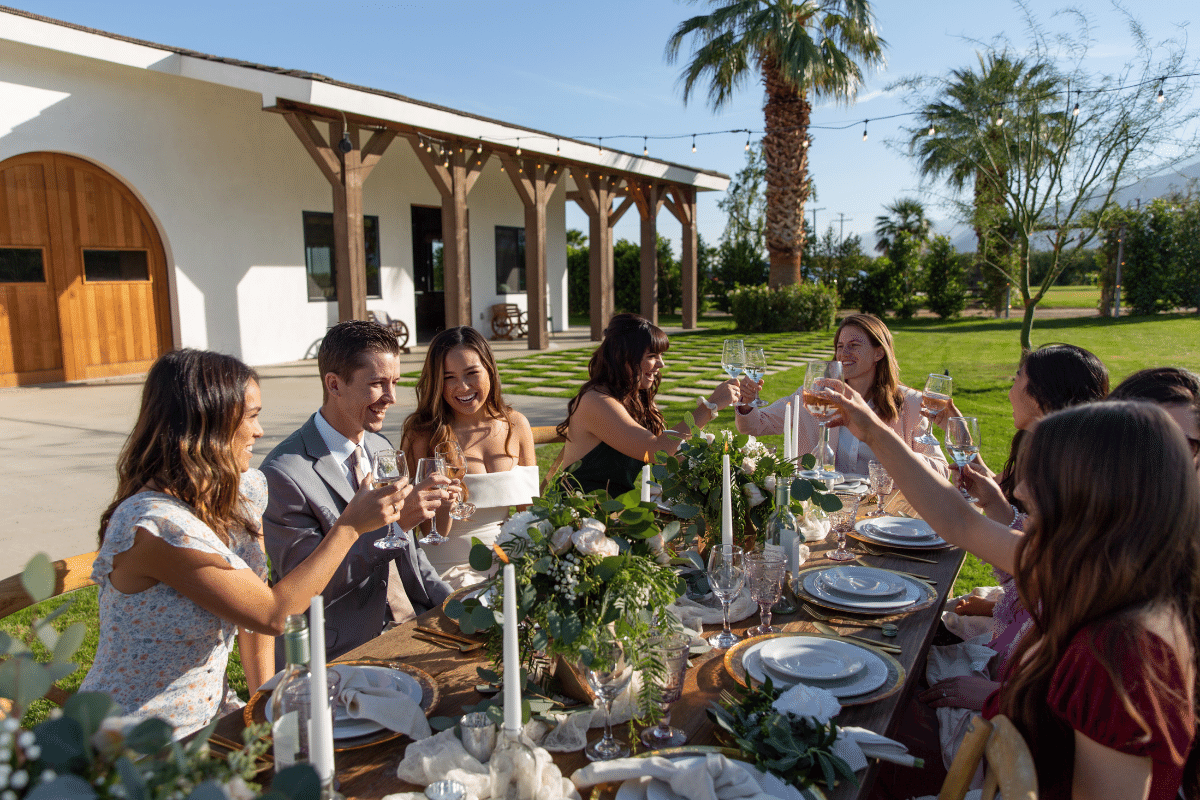 If you're traveling solo or with a partner in crime, booking a room at a hotel is a great choice since you may not need all the space that a private home offers. However, for group trips such as family vacations, bachelor(ette) parties, and corporate retreats, a rental home is the best way to accommodate the whole group. Instead of splitting people up into hotel rooms, a vacation home brings the whole group together in common areas and gathering spaces to play, relax, and connect.
You can find homes of all sizes on Airbnb, but if you're looking for an experience specifically geared towards group travel, you won't find a better option than an AvantStay property. We can accommodate anywhere from 2 to 30+ guests, so you'll have a wide range of options to choose from. From cabins in the mountains to villas on the beach, our properties are designed with group-friendly spaces in mind. Think game rooms, chef kitchens, expansive dining areas, and king-sized everything. Your travel buddies will thank you!
Guest support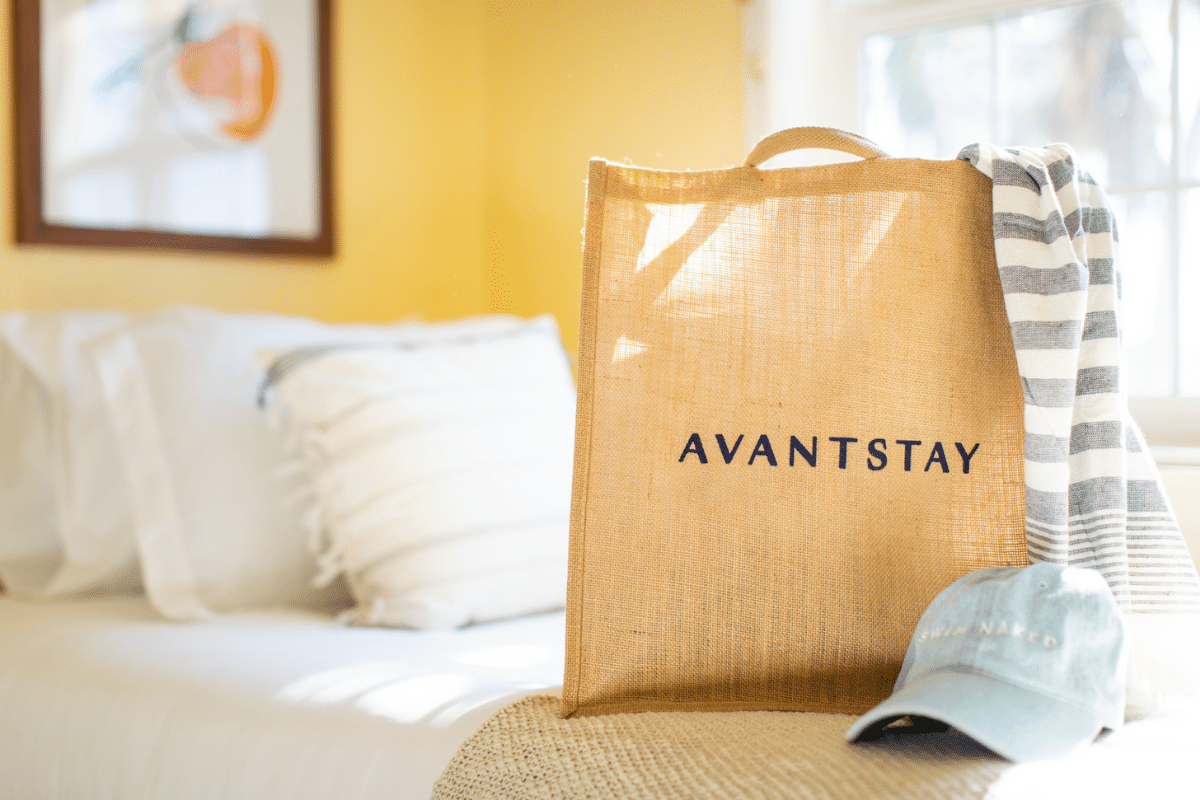 Guest support at hotels tends to be better as they include an on-site team of professionals devoted to your experience. While Airbnb has a robust guest support system, it requires waiting on your host to reply, the customer service line, filing claims, and long response times. At a hotel, you can just call the lobby for support or take the elevator down to communicate in person.
If only there was a way to get fast support, in person and over the phone… lucky for you, AvantStay is here to save the day with a 24/7 guest support line and on-site area managers in all our destinations who can swing by if you need anything. We have a feeling your stay will be smooth sailing with us!
Cost
Every hotel and Airbnb will differ in price but, overall, the more cost effective option is the latter as Airbnb lists homes as low as $20/night compared to 2-star hotel rooms, which tend to range from $60 to $150. For an elevated luxury hotel, costs may be $400 per room whereas you can book an elevated luxury vacation home for significantly cheaper per room or per person. AvantStay homes may be swanky but booking one of the properties doesn't have to break the bank. Split between all your travel buddies, and you could be paying as low as $45/night as well!
Let's go!
After comparing the advantages and disadvantages of Airbnbs and hotels, both options clearly have a lot to offer depending on what kind of travel experience you want to have. Traveling with friends or family? Skip the hotel and opt for a group-friendly vacation home. Looking for a little extra pampering during your stay? Check into a hotel or even an AvantStay vacation home for the royal treatment. In fact, we always recommend checking into an AvantStay home because you get the best of both worlds!