Austin, Texas is known for its bustling nightlife, tasty tacos, and plenty to do outside. Whether you're ISO a trip here for warmer days, a girls' getaway, or simply to see what all the fuss is about, we've come up with the best AvantStay Airbnbs in Austin – all with unique vacation rental experiences you can't get anywhere else, guaranteeing a top-of-the-line vacay.
AvantStay is a gem in the short-term vacation rental world. We display our signature style via hundreds of homes with award-winning interior design, seamless group travel experiences, and a plentiful selection of in-app upgrades and experiences. While all AvantStay properties can be booked through Airbnb, they can also be booked directly through our website.
Apart from its top-of-the-line technology and innovation, AvantStay homes are in primo locations – places you've been dying to check out, and places you're ready to check off your bucket list – like ATX! Let's dive in.
1. Barton – For the Outdoorsy Type
Trust us when we say pics don't do Barton justice. This Lake Travis stay is located just a short drive from Austin proper. With an infinity pool overlooking the water, a living room patio with views for days, and a hot tub ready for happy hour, this 8-guest home is here to impress. Spend mornings soaking in the lounge chairs and evenings roasting s'mores over the firepit. Take a deep breath in, and enjoy Austin without all the hustle and bustle.
Looking for more fun things to do outside? Check out our Guide to Austin Hiking for nearby hikes and views.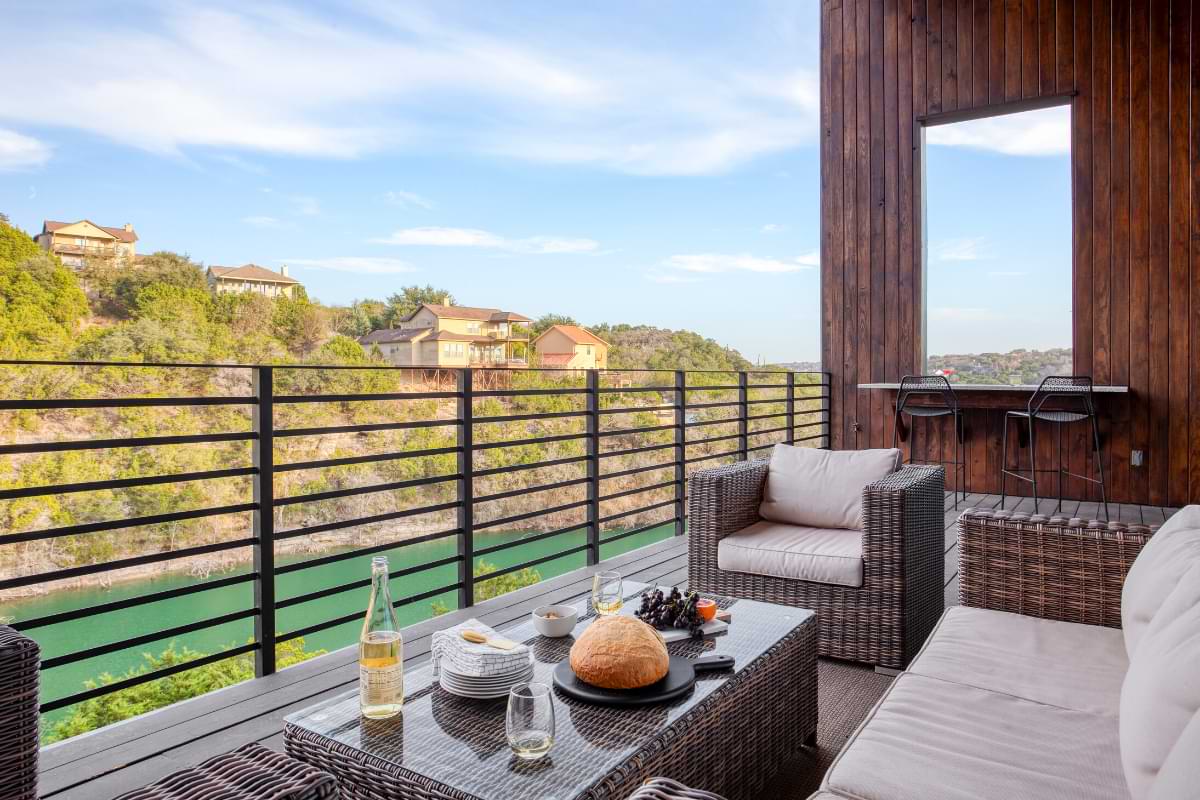 2. Ramsey – For the City Slicker
Ramsey is an East Austin vacation rental located in the sweet spot of everything you need to experience in ATX. Take a short ride to the lovely Lady Bird Lake or bring a picnic basket to chill out at Zilker Park where they host the annual SXSW Conference and Festival. Other than being near all things Austin, this home also comes with the cutest casita poolhouse in the back, and TBH we can't stop thinking about it.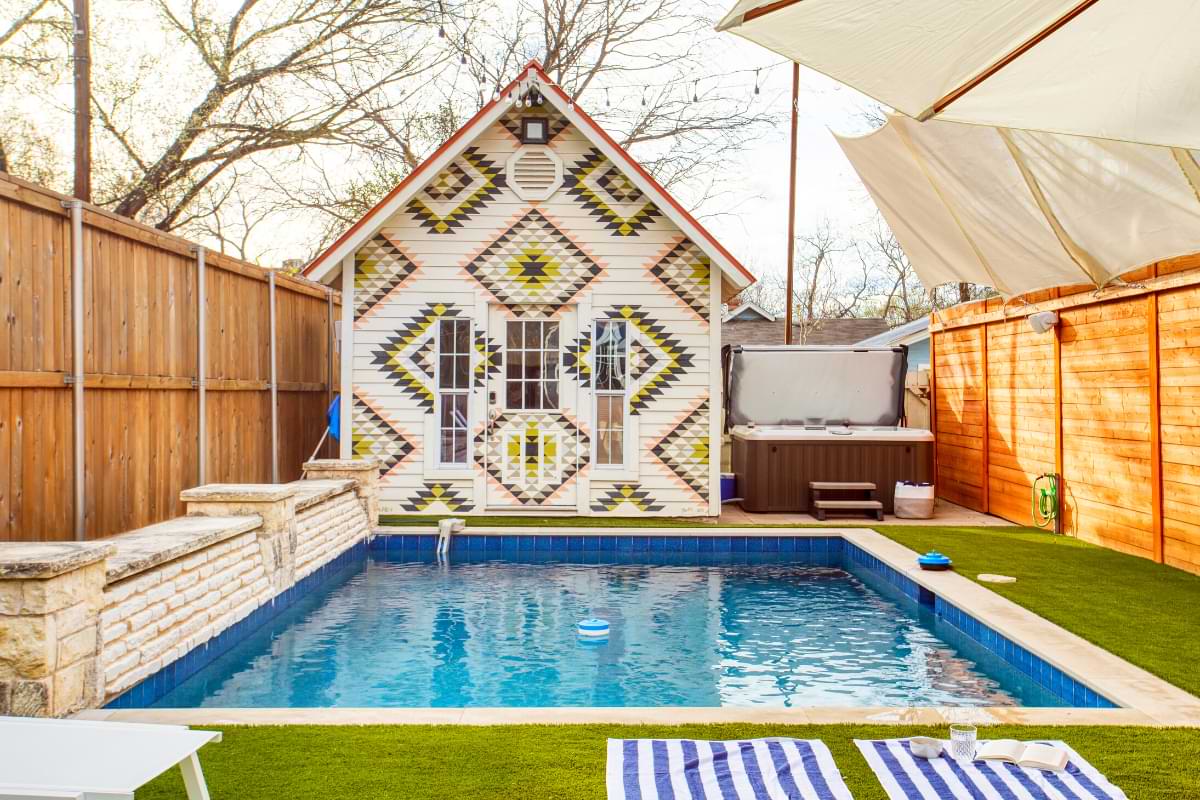 3. Hudson – For the Explorer
Hello, Hill Country! Come to Hudson for a slice of Texas paradise. Located just a 20-minute drive from downtown Austin, this vacation rental comes bearing gifts of lake views, a private pool, and gorgeous interiors. With inspo from European design, you'll find yourself perfectly blissed out within the home's three levels featuring a pool table, clawfoot tub, and wet bar. Invite the whole crew, Hudson's got room for up to 12 guests!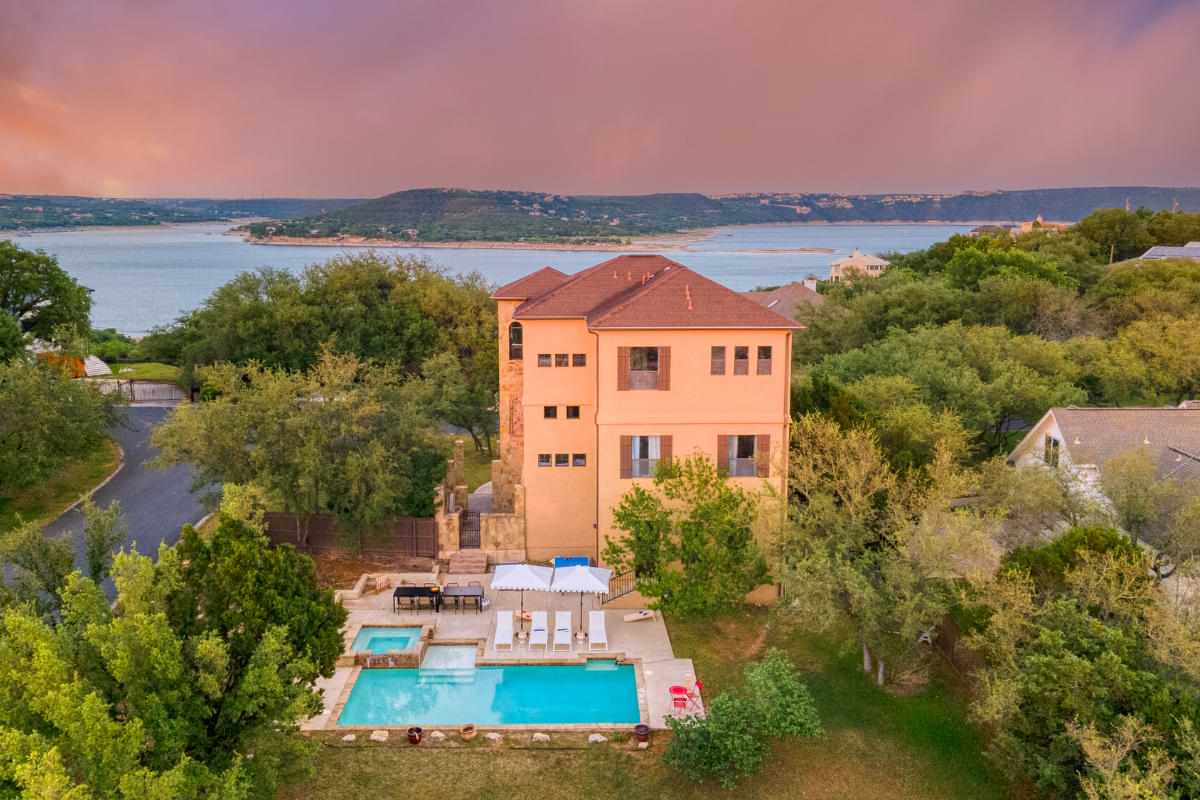 4. Melody – For the Architect
Make your way to Melody. You're only a short drive from East Austin, and therefore close to the water wonderland that is Barton Springs, when you stay at this Austin Airbnb alternative. This home shows its personality via unique architecture, brand new outdoor deck and sparkling drum set. Enjoy cozy sunsets on the private balcony with a fire pit, drinks in the spacious kitchen, and maybe even a sesh on the Peloton bike in the living room.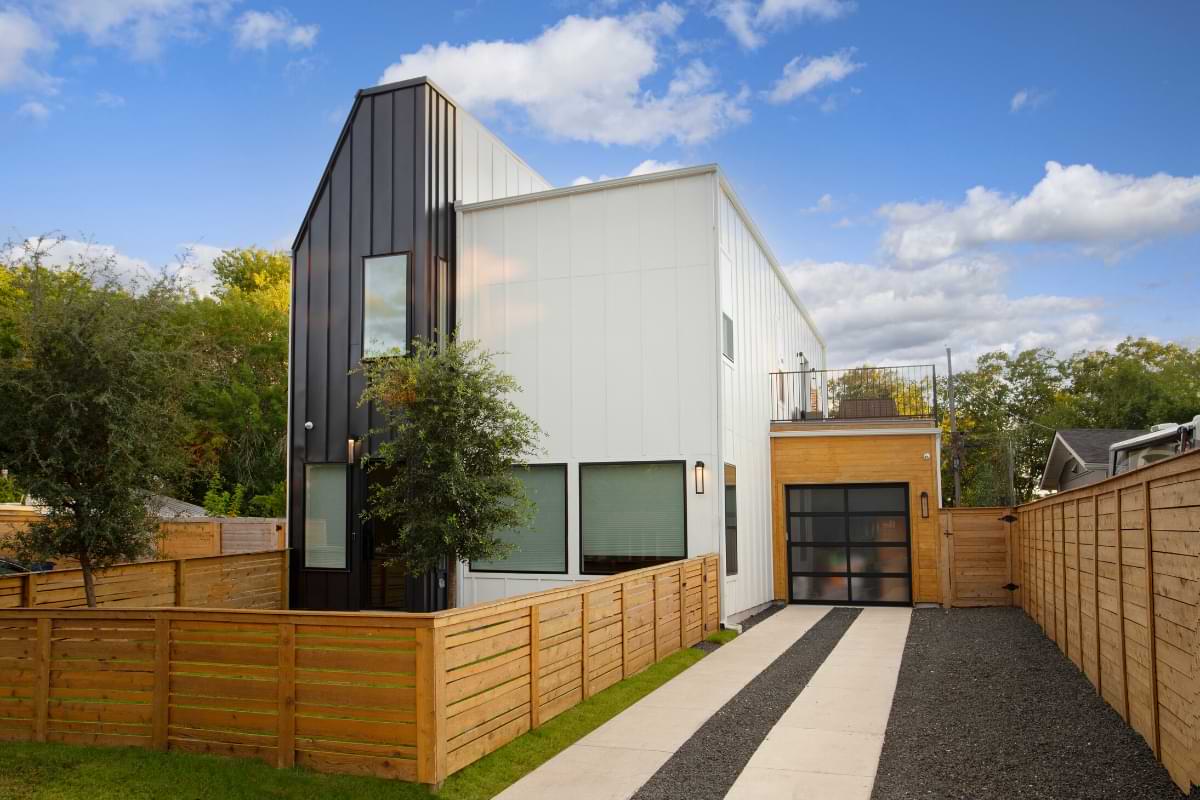 5. Dawson – For the Water Bug
Down for a trip to Dawson? We thought so. Take a trip here for pool and hot tub hangs, a dreamy view of Lake Travis, and plenty of space for up to 10 guests. Unlike most vacation rentals, you don't have to race to get to the primary bedroom first. With the AvantStay app, you and your friends can reserve bedrooms before you arrive! This is something we highly recommend while staying here, because the views from this clawfoot tub in the primary are one in a million.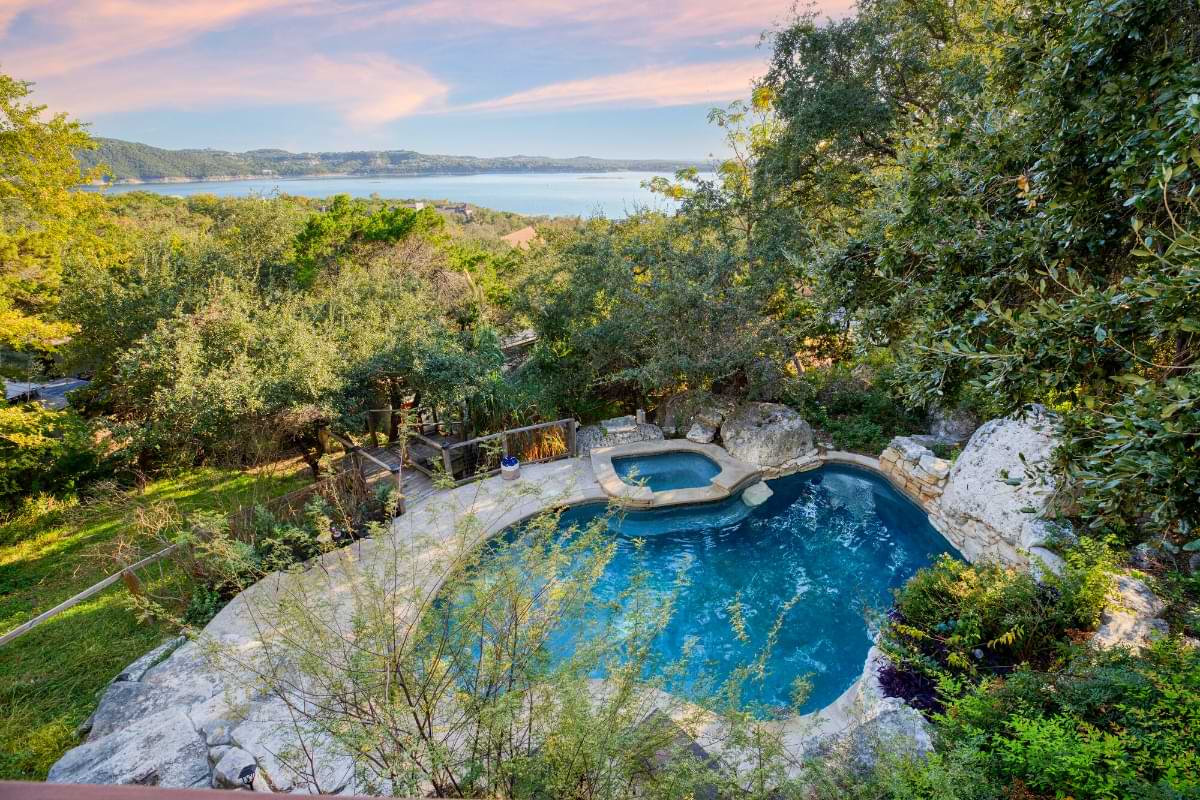 6. Paramount Place – For the Movie Star
Saving the best for last? Guilty as charged. Text the group chat and let them know you're ready to make your Austin debut at Paramount Place. Conveniently located next to the Paramount Theatre on South Congress, this downtown ATX home comes with five floors, room for 10 guests, a movie theater, dedicated game room, a gourmet kitchen, and best of all: a rooftop hot tub. Once you stay at Paramount Place, your vacation standards will never be the same.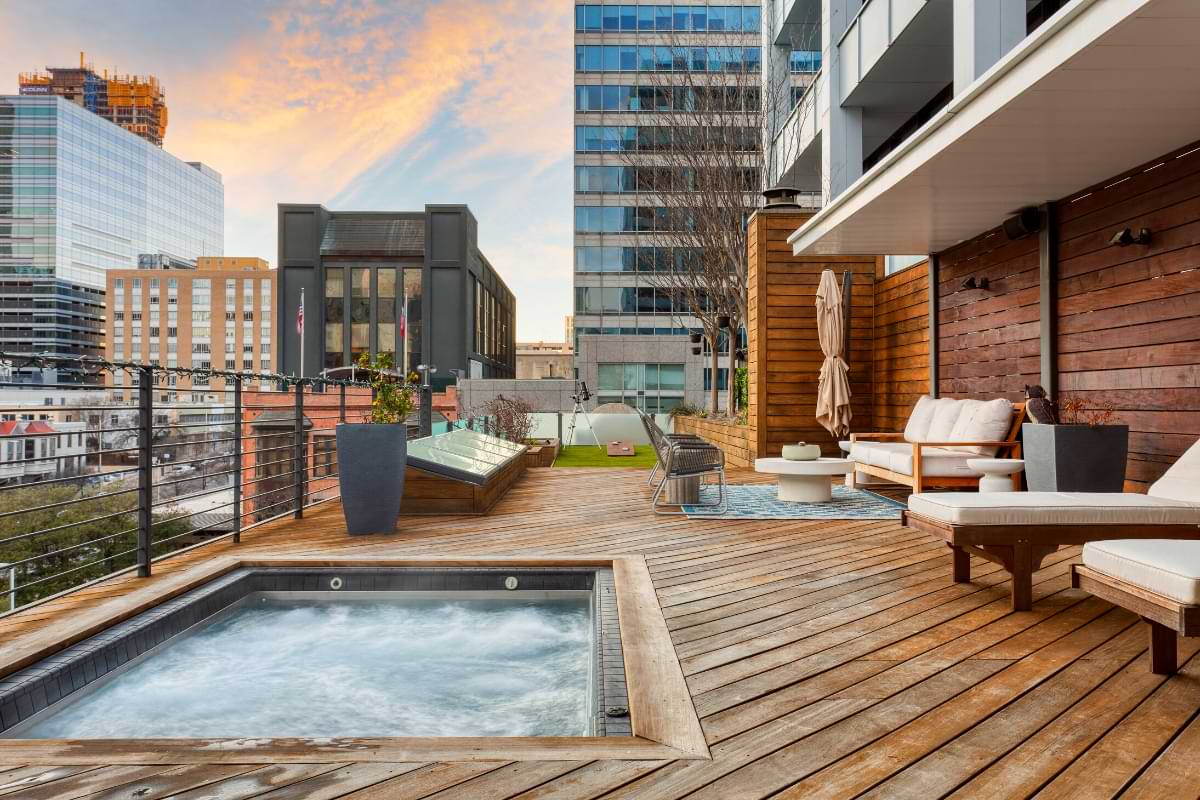 The party doesn't stop here. While these Airbnbs in Austin are here to impress, we understand that your travel itinerary is, too. If you're looking for more activities for the whole crew, check out our perfectly curated list of 31 Best Things to Do in Austin!