Name
Nina Groebe
Where are you based?
Vail, Colorado
Job Title
Area Manager- Breckenridge & Vail
How long have you worked at AvantStay?
I have been with AvantStay for a little over a year now!
How would you describe your job & responsibilities to someone who doesn't work in your field?
I am responsible for coordinating and overseeing all things field related in my markets. If there's anything going on at any of our homes, I am who you call to get things taken care of!
How do you like to start your work day?
I am all about our dashboards in Salesforce. You can find me in our Maintenance and Owner Relation Dashboards every morning making sure I am on top of everything and ready to tackle the day with our team!
What teams do you collaborate the most with at work?
Account Management and CX teams.
What is your favorite thing about working at AvantStay?
I LOVE that no day is ever the same! There is never a dull moment in Field Operations and I thrive in this type of environment.
What advice would you give to someone looking to join your team?
You have to be flexible and adaptable to be successful in Field Operations.
What is something that you're proud of that you've accomplished in your role?
I have a very 'Type A' personality which is an added advantage in this role. I spend a lot of time in our homes. You can find me organizing any and everything I can to help streamline things for the team. I always want to do whatever I can to assist in making sure our guests and owners have a 5 star stay each visit with us. My team members share their gratitude with me regularly and applaud my attention to detail and being able to see things through the guests' eyes at our homes.
Which AvantStay home is on your bucket list?
Dory in Hilton Head, SC. I may live in the mountains but being from Bermuda will always take me back to the beach when I can. Dory looks like an amazing spot for a more than memorable family vacation for a big group like ours!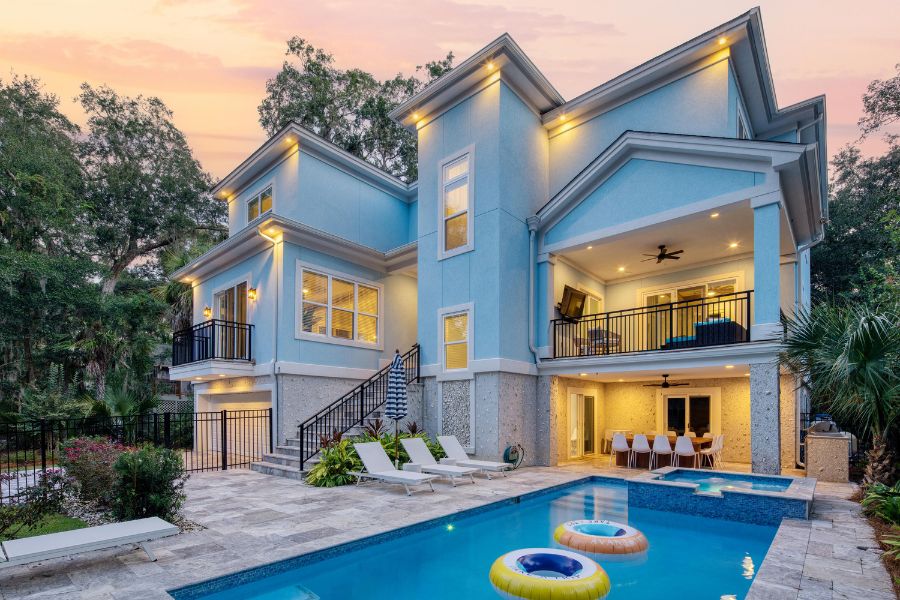 Give us a fun fact!
I am a huge sports fan. Mainly NFL but I also love going down to Denver whenever I can for an Avs game or two!
What do you like to do in your spare time?
Our family takes every chance we get to be outside. We are very blessed to live in the mountains. In the winter? Skiing, skiing, and did I mention skiing? In the summer we love to camp and get on the river any chance we get. We are looking forward to taking our 16-month-old son out for the first time this year.
Before working at AvantStay, what was the most unusual or interesting job you've ever had?
I lived in Miami while attending college and worked as a server at a very popular night club on South Beach. There were pros and cons like there are at any job. It was always busy, the hours were awful, but the money was great! It taught me a lot and gave me even more respect for everyone in the service industry.
What's the best advice you've ever received?
Always, always trust your first gut instincts. If you feel something's wrong, it usually is.
What's your favorite Slack channel?
#PetsOfAvantStay ALL DAY, EVERYDAY! I love getting to see all our sweet fur babies across the company.
Where is your favorite vacation spot?
BERMUDA – Not only does my whole family still live on the island but it's one of the most beautiful vacation destinations in the world!