It's time to cross that fall foliage trip off your bucket list! Grab your whole crew and head to one of the best leaf-peeping locations in the US. Each destination offers a unique experience, with a range of activities to make your autumn adventure truly unforgettable.

From picturesque mountains to serene lakeshores, we've compiled a list of the top 10 places to see fall foliage in all its glory—plus what to do while you're there and our favorite AvantStay vacation rentals to stay at!

1. Smoky Mountains, TN
Fall Foliage Peak: Mid-October
The Great Smoky Mountains National Park in Tennessee is a fall foliage paradise, with colors typically peaking in mid-October. Drive through scenic byways, hike to majestic waterfalls, and partake in wildlife viewing in this renowned national park. Attend the annual Gatlinburg Craftsmen's Fair, showcasing unique handmade creations, or venture out to Dollywood for a fun-filled day at Dolly Parton's iconic theme park.
Where to stay: Ranger
2. Berkshires, MA
Fall Foliage Peak: Late September to mid-October
The Berkshires in Massachusetts are synonymous with captivating fall foliage, which typically peaks from late September to mid-October. Rolling hills and valleys come alive with red, orange, and purple hues. Art enthusiasts will love the region's vibrant cultural scene, with numerous galleries and performing arts venues. Additionally, you won't want to miss the opportunity to go apple picking and revel in the tastes of the season. Gala, Fuji, or Granny Smith—take your pick!

Where to stay: Whitney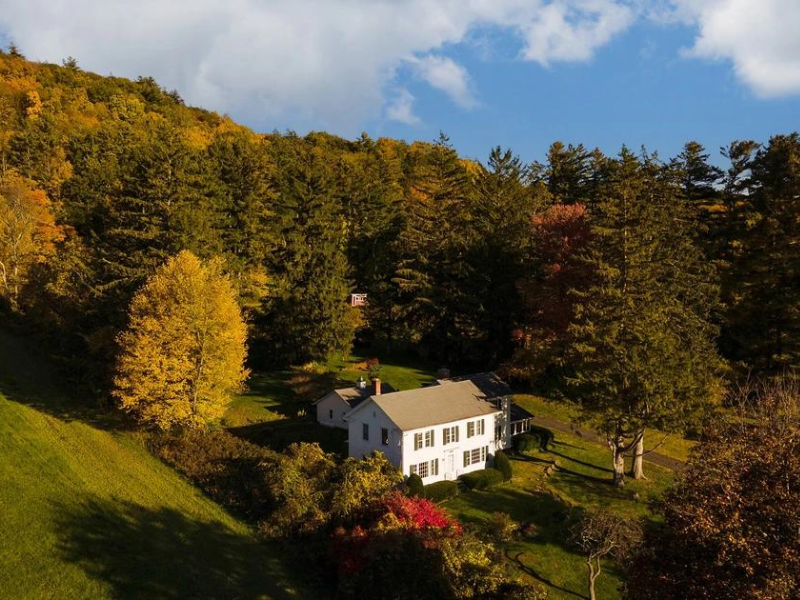 3. Breckenridge, CO
Fall Foliage Peak: Late September to early October
As the summer crowds dwindle, Breckenridge, Colorado, transitions into a wonderland of fall foliage from late September to early October. The aspen trees turn brilliant shades of yellow and gold, creating a striking contrast against the rugged mountains. For an adrenaline-filled autumn adventure, try your hand at rock climbing or mountain biking. If you prefer a more relaxed experience, explore the charming streets of the town, lined with quaint shops and inviting cafes.

Where to stay: Paddington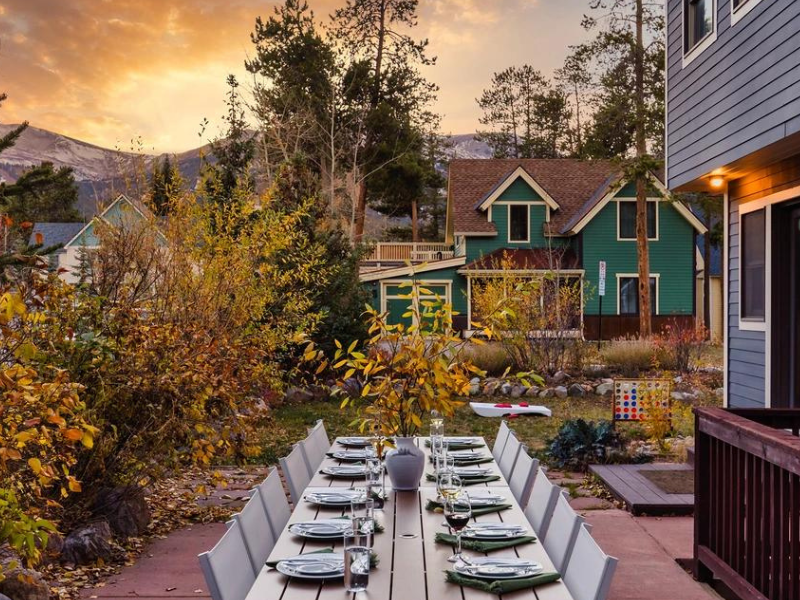 4. Hudson Valley, NY
Fall Foliage Peak: Mid-October
Hudson Valley makes for the perfect road trip from New York City—especially in the Autumn when fall foliage colors peak around mid-October. Stroll through charming towns, visit historic sites, and savor farm-to-table cuisine at a local restaurant. Explore one of the many apple orchards in the region, and definitely don't leave before having a taste of an apple cider doughnut—it's an upstate staple!
Where to stay: Cortland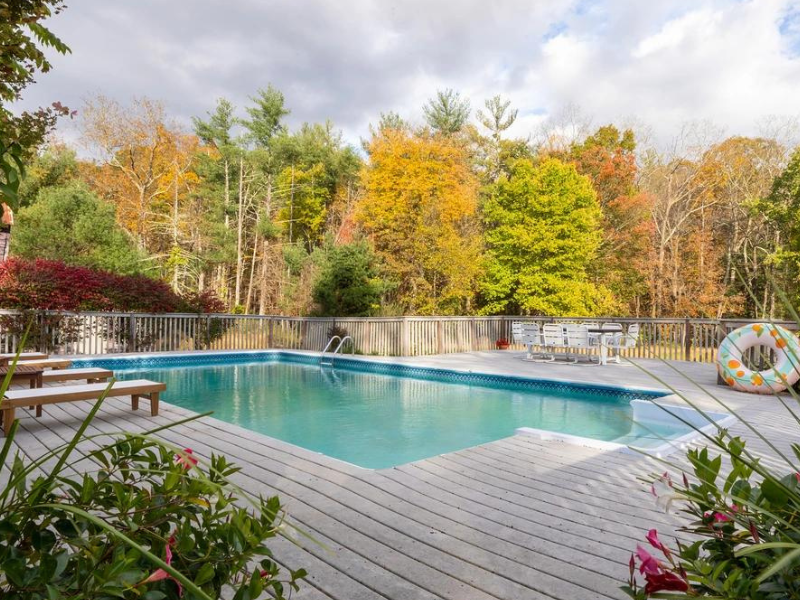 5. Asheville, NC
Fall Foliage Peak: Late October
Nestled in the Blue Ridge Mountains, Asheville, North Carolina, experiences its fall foliage peak in late October. The city's bohemian spirit blends seamlessly with nature's display, creating a one-of-a-kind autumn atmosphere. Explore the iconic Biltmore Estate, hike along the scenic Blue Ridge Parkway, or indulge in the city's thriving craft beer scene as you soak in the breathtaking surroundings. Cheers!

Where to stay: Juliet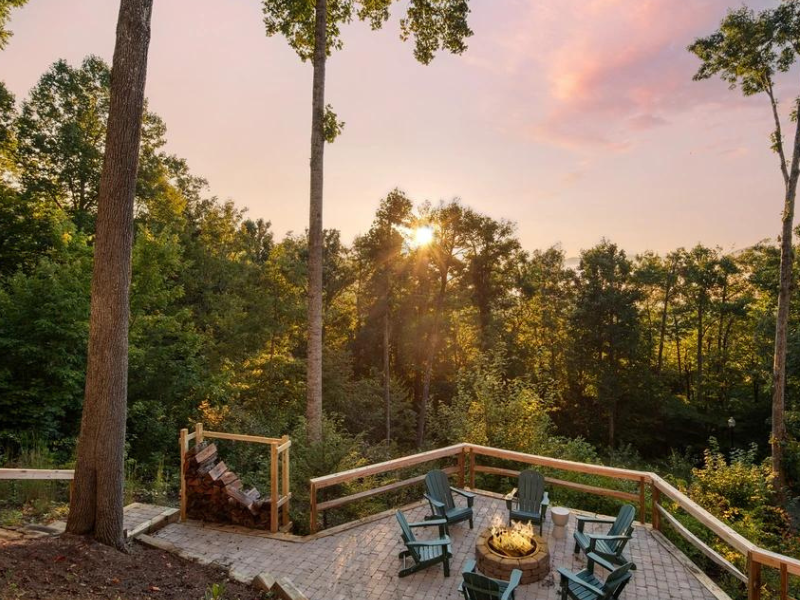 6. Bend, OR
Fall Foliage Peak: Late September to early October
Bend, Oregon, offers a striking contrast of colors in late September to early October when the high desert landscape is adorned with golden aspens and fiery red maples. Embrace the outdoors with fly fishing along the Deschutes River, embark on a lava cave adventure, or take a leisurely stroll through the charming Old Mill District.

Where to stay: Black Bear Cabin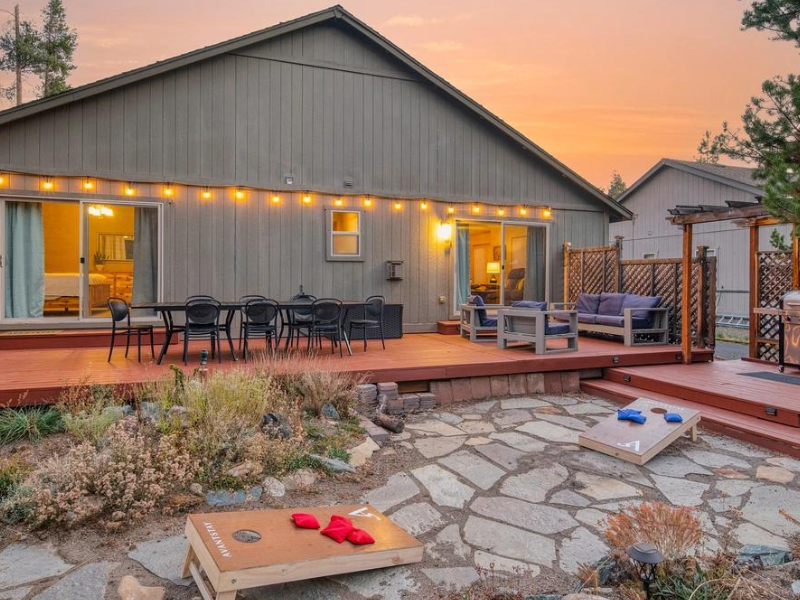 7. Park City, UT
Fall Foliage Peak: Late September to early October
Park City is so much more than just a winter ski town. As the leaves begin to change in late September to early October, Park City, Utah, transforms into a picture-perfect autumn postcard. Revel in the fall colors while mountain biking or hiking through trails. For an adrenaline rush, experience the thrill of ziplining or enjoy a scenic hot air balloon ride over the valleys.
Where to stay: Sage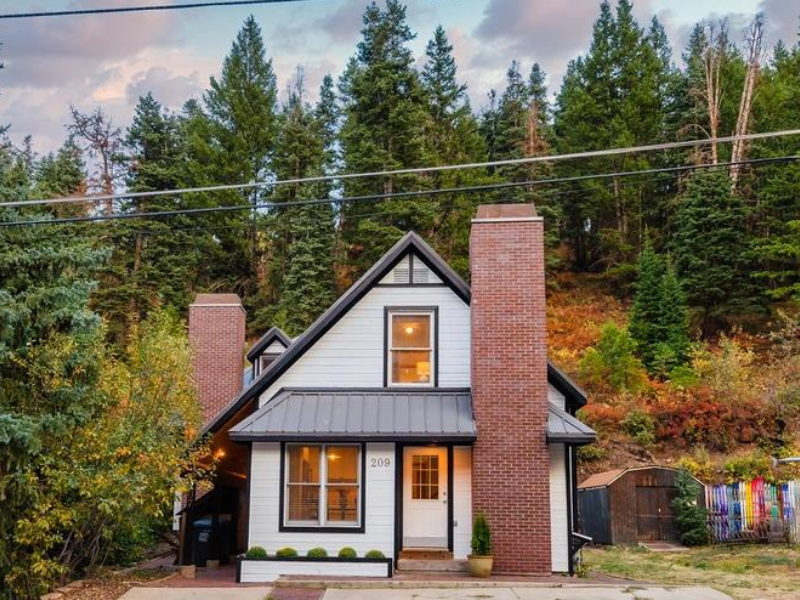 8. Big Bear, CA
Fall Foliage Peak: Mid-October
Tucked away in Southern California's San Bernardino Mountains, Big Bear is a hidden gem for fall foliage seekers. The dense pine and oak forests showcase beautiful red, orange, and gold tones during mid-October. Take in the views on a scenic drive or go hiking along one of the many picturesque trails. For thrill-seekers, indulge in mountain biking or zip-lining through the fall colored trees.
Where to stay: Gambler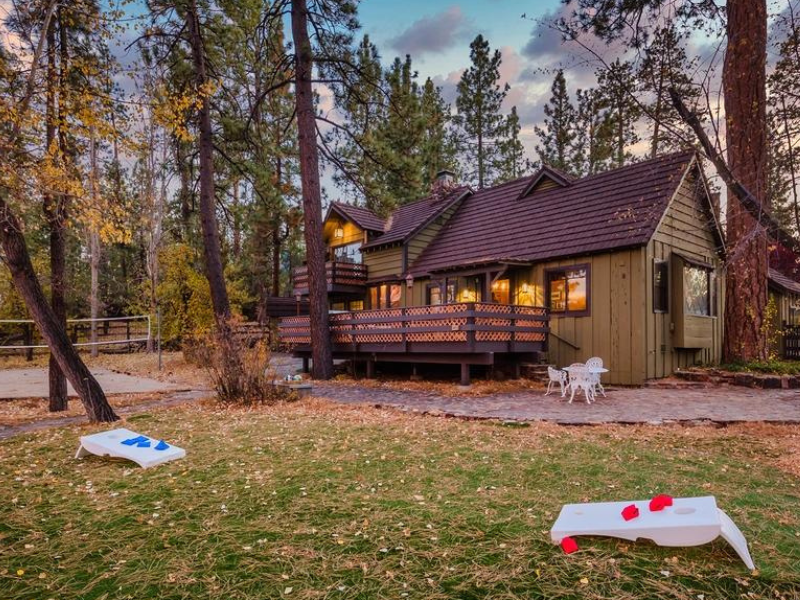 9. Lake Tahoe, CA
Fall Foliage Peak: Late September to mid-October
Nestled on the border of California and Nevada, Lake Tahoe boasts a fall foliage spectacle that begins in late September and lasts through mid-October. The surrounding Sierra Nevada Mountains become a mesmerizing canvas of warm autumn colors. Embrace the season with a boat cruise on the lake, or opt for hiking and witness the foliage up close. Don't forget to visit local orchards and savor freshly picked apples and other fall treats.

Where to stay: Redwood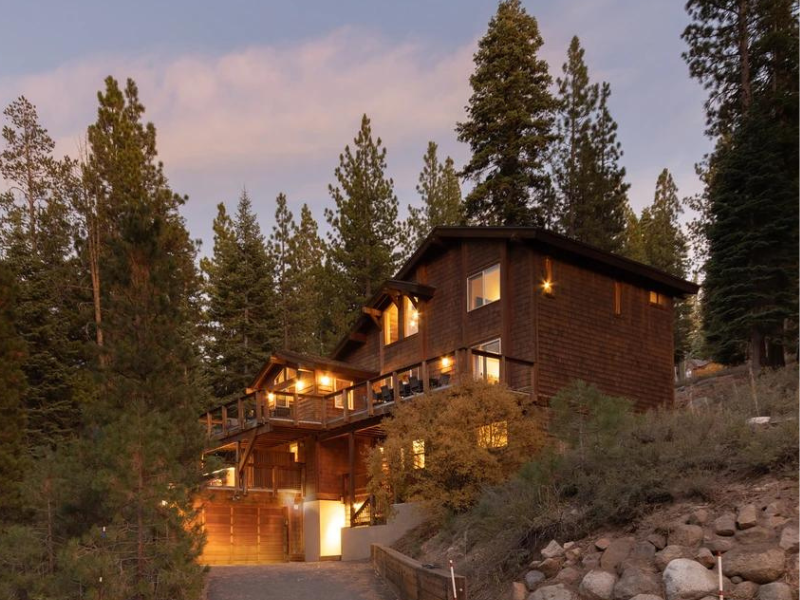 10. Charleston, SC
Fall Foliage Peak: Late October to early November
While Charleston, South Carolina, may not boast the same dramatic fall foliage as northern destinations, it still offers a unique and charming autumn experience. The city's historic streets, adorned with oak-lined avenues, witness a gradual change in colors from late October to early November. Oh, and don't forget to do a ghost tour while you're there—October is the spookiest time to do so!

Where to stay: Live Oak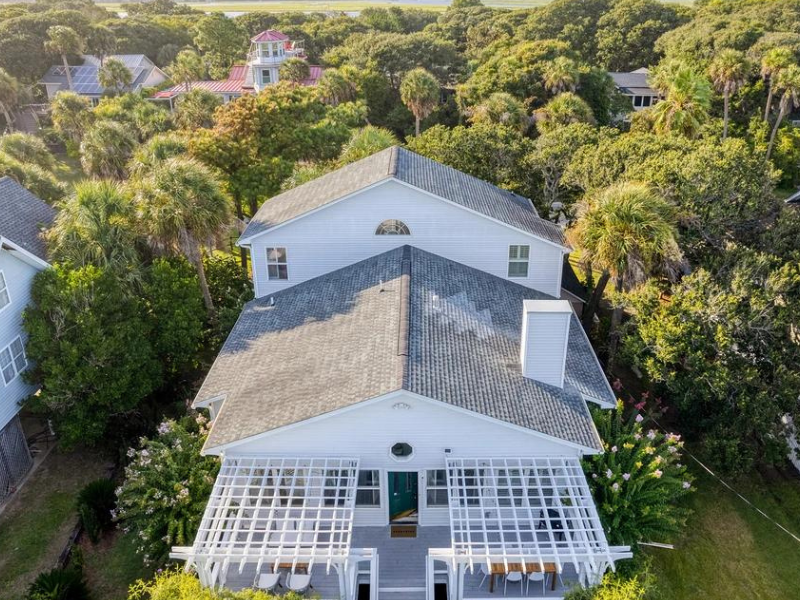 Ready to experience the best fall foliage this season? Once you've chosen your destination, find the perfect vacation rental for your autumn adventure on our website here!