Pack your bags and bring the whole gang because planning your next family reunion trip just got a whole lot easier! Finding a place big enough for your crazy, fun-loving family can be tough. Fear not—AvantStay vacation rentals are perfect for hosting your crew, with enough space for small families to groups of 20 guests or more.
At our vacation homes, expect to find bunk beds for the little ones, as well as games and family-friendly amenities that will keep everyone entertained. You can also add on a personal chef or fridge-stocking on arrival so you can take advantage of every second of your time together rather than spending your vacation cooking and grocery shopping.

Whether you're looking for a cozy mountain cabin or a breezy beach house, these rentals are the ultimate destination for a memorable family reunion gathering.
Polly — Destin, Florida
7 Bedrooms | 18 Guests
Introducing Polly, the adorable beach house that offers triple the fun with its unique triple bunk bed. Just imagine all the cousins in one room for the ultimate slumber party! Along with its charming features, such as a front porch, screened porch, and patio with a pool, grill, and dining table, the property also includes a separate carriage house for guests seeking more privacy. Enjoy Florida's perfect weather and create lasting memories with family and friends on the nearby beach.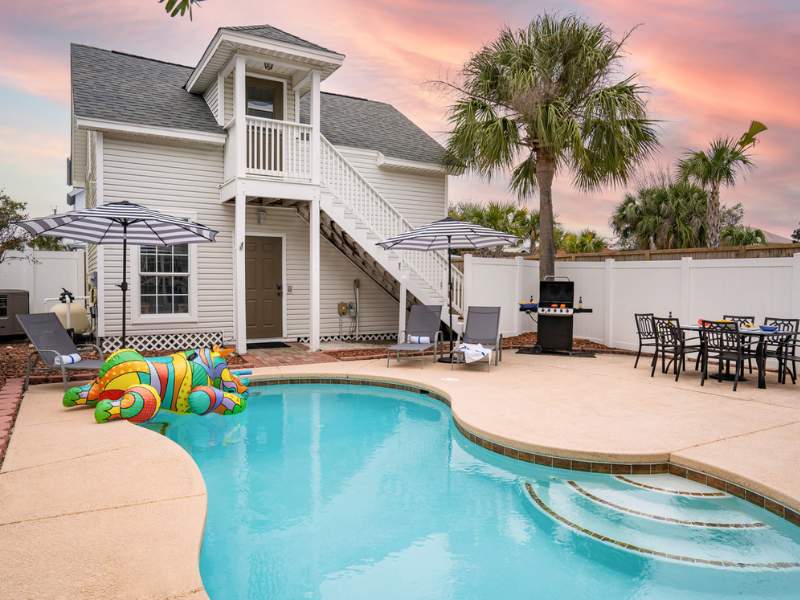 View all of our group-friendly Destin vacation homes.
Lumie — Isle of Palms, SC
5 Bedrooms | 12 Guests
Lumie, an airy ranch-style home located near Isle of Palms Beach, is the ideal location for your next South Carolina adventure. With five bedrooms, including two with bunk beds, and large living and dining areas, there's ample space for your family to relax and unwind. Enjoy your morning coffee on the covered porch, dine al fresco at the outdoor table, and gather around the firepit for evening conversations. Lumie boasts stylish decor and convenient amenities to ensure a comfortable stay for everyone—from the kids to the in-laws.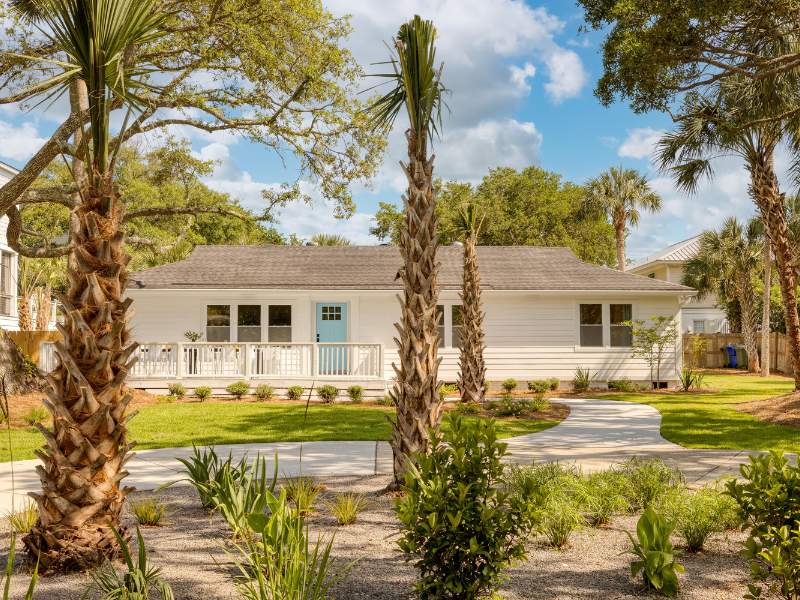 View all of our group-friendly Isle of Palms, Sullivan's Island, and Charleston vacation homes.
Camila — Temecula, CA
6 Bedrooms | 20 Guests
Camila is a modern architectural mansion in Temecula offering luxurious living with abundant style, amenities, and comfort. With a room for up to 20 people, this vacation rental is equipped with a guest house and features stunning outdoor spaces, including a private pool, hot tub, balcony lounge, and multiple al fresco dining areas, all with breathtaking views of the surrounding valley. The interior boasts a sprawling floor plan with billiards and recreation rooms, spacious bedrooms, and a chic kitchen that's easy to keep stocked with groceries from the convenient shopping in town. This breathtaking mansion promises an unforgettable upscale experience for your family.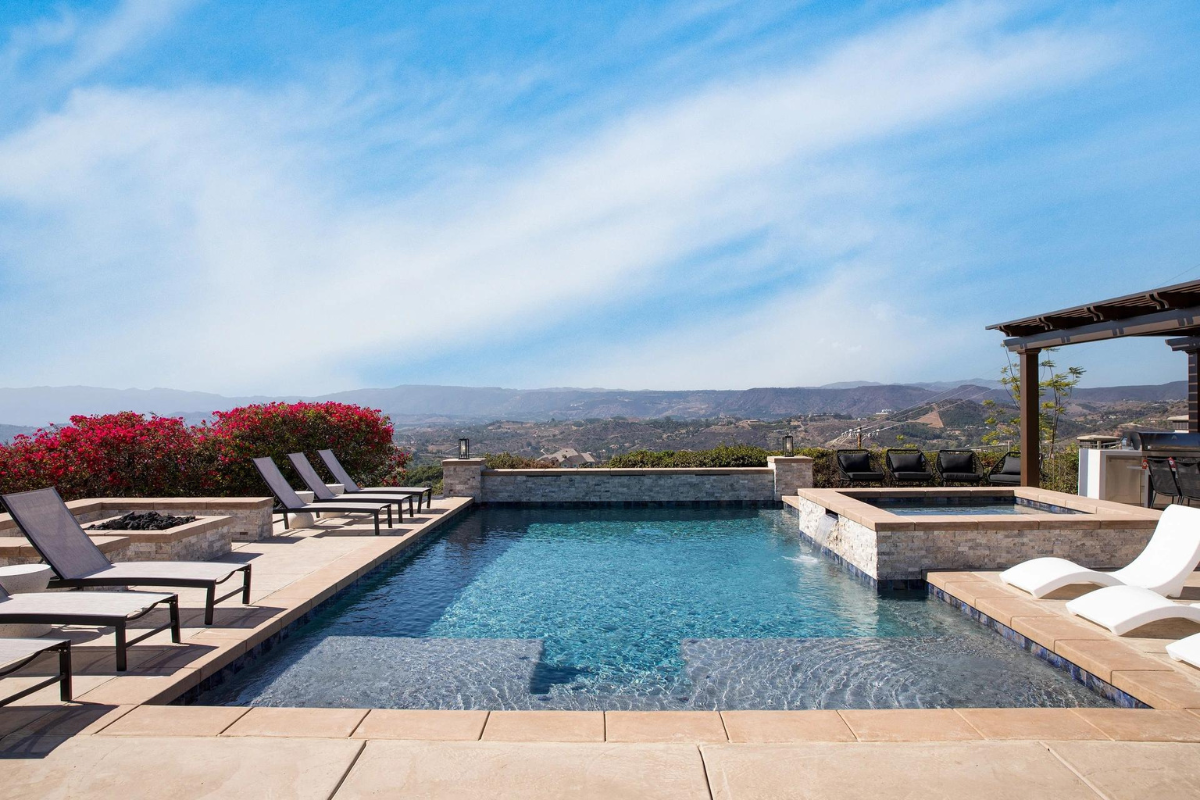 View all of our group-friendly Temecula vacation homes.
Wanderer — Smoky Mountains, TN
12 Bedrooms | 36 Guests
Big family? No problem. Wanderer is an oversized cabin in Tennessee's Smoky Mountains, designed to accommodate large groups. There are dual dining tables and a bar room with extra seating so there's space for everyone to grab a spot. Wanderer also features a unique indoor pool with a decorative waterfall and views of the outdoors, two spacious decks with a hot tub and grills, a recreation area, a movie room with theater seating, and a private balcony off the primary bedroom. It's the ultimate Appalachian retreat for a family reunion—you'll never need to leave the property!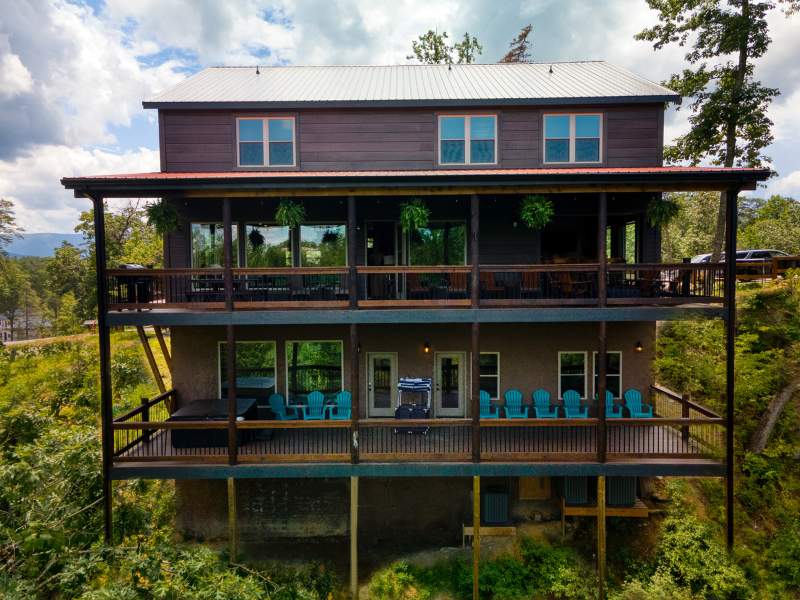 View all of our group-friendly Smoky Mountain vacation homes.
Sunbeam — Scottsdale, AZ
6 Bedrooms | 24 Guests
Sunbeam is a stunning Mediterranean hilltop oasis in Arizona that offers mesmerizing panoramic views. This elegant retreat features master-crafted finishes, custom cabinetry, an infinity pool, a steamy spa, and an upstairs patio where you can enjoy a morning coffee. It's the perfect place for family reunions as the spacious interior flows effortlessly, making entertaining the whole group a pleasure. Gather around the outdoor dining table to share stories and hors d'oeuvres with your loved ones and retire to the family room for a nightcap at the wet bar.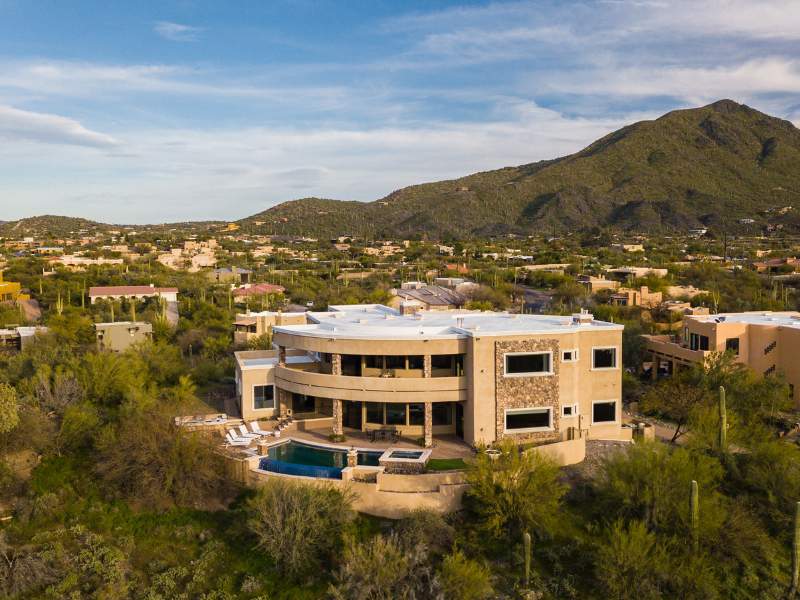 View all of our group-friendly Scottsdale vacation homes.
River Lodge — Catskill, NY
11 Bedrooms | 24 Guests
River Lodge is an immaculate, hill-top home built in the late 1890s with local stone and a vintage sunlit country kitchen. With views of the Hudson River in every room, this lodge offers a two-story rustic library, dining room with exposed brick, and sprawling light-filled common room. The lodge has three primary bedrooms and six smaller rooms, perfect for extended families to spread out. Spend your days relaxing in the pool, hot tub, or on the river with unbeatable views.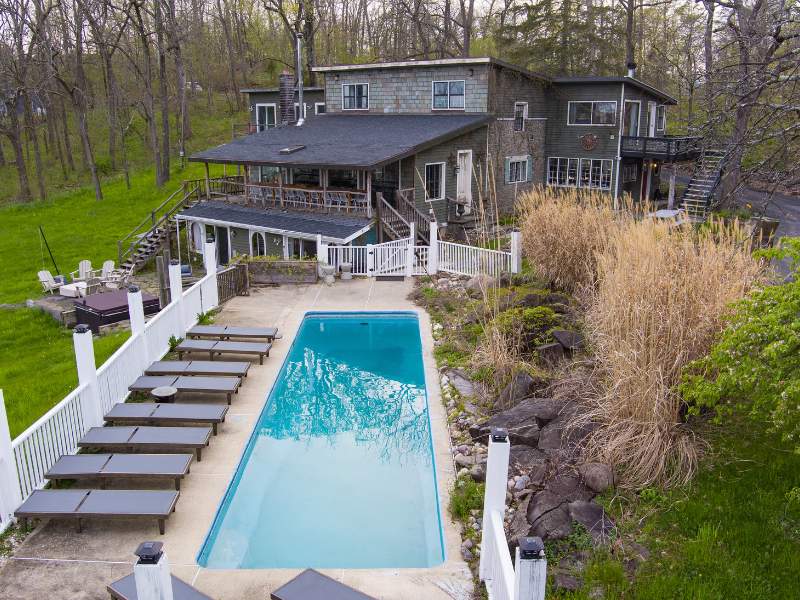 View all of our group-friendly Hudson Valley vacation homes.
Vista — San Diego, CA
7 Bedrooms | 20 Guests
Vista is a stunningly stylish home atop the hills of La Jolla with unparalleled Pacific Ocean views. The interior exudes modern elegance with Italian mid-century design, while the bright tones allow for an abundance of light and an ideal indoor-outdoor flow. With a pool, spa, fire pit, hammock, bocce set, beach gear, and an expansive patio, Vista is perfect for making unforgettable memories with loved ones, making it the ideal location for family reunions.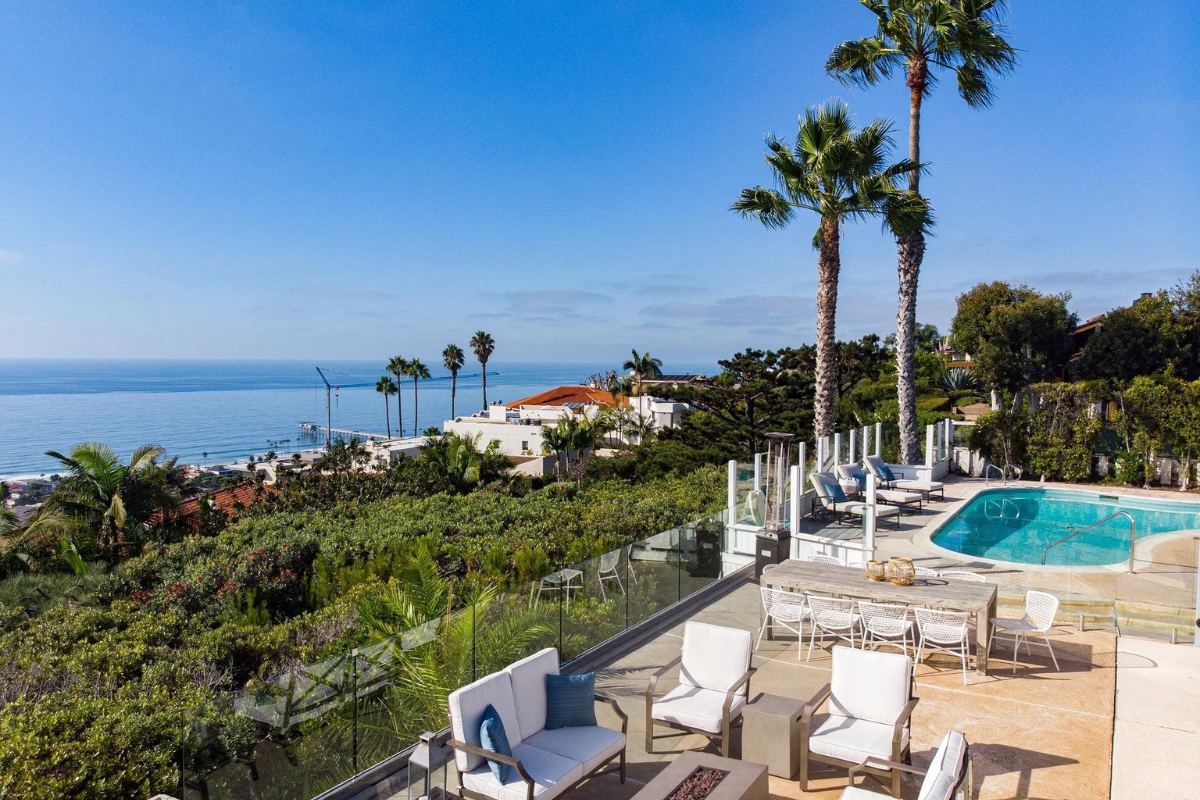 View all of our group-friendly San Diego vacation homes.
Explorer — Lake Tahoe, CA
6 Bedrooms | 16 Guests
Experience the serenity of the Alpine Meadows by staying at our gorgeous 6-bedroom home, Explorer. Perfect for families and friends, our spacious and open-spaced layout boasts high ceilings and stunning wood beams, providing the ultimate relaxation experience. The game room, complete with a poker table and foosball, offers friendly competition, while the chef's dream kitchen comes equipped with modern appliances and ample counter space for cooking and enjoying cocktails. After an exciting day of outdoor activities, unwind by the fireplace or enjoy a game of pool in the second living area. With plenty of space for everyone, our Lake Tahoe vacation home is the perfect place to gather for a multigenerational trip with family!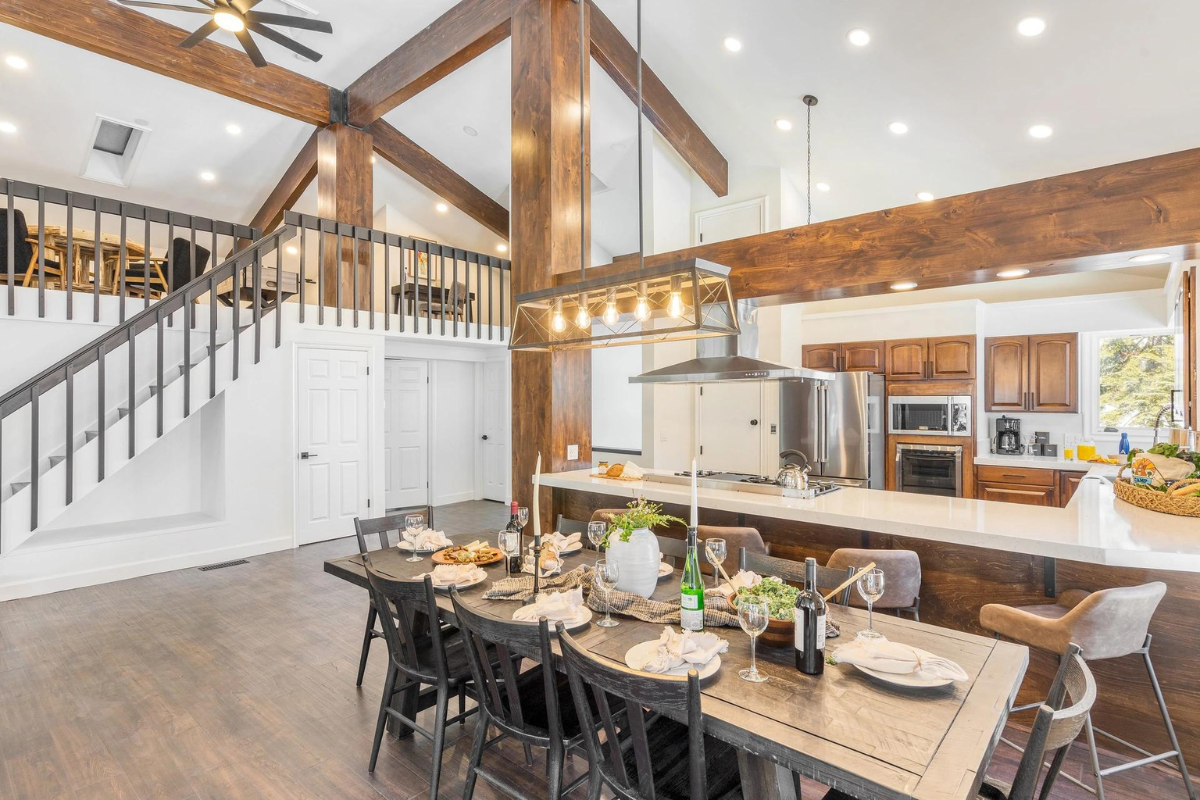 View all of our group-friendly Lake Tahoe vacation homes.