Coachella & Stagecoach – you were on fire this year. A handful of our favorite brands set up activations at our vacation homes and invited some of the hottest celebs and influencers currently gracing our FYPs. Take a look inside our star-studded homes and you'll see proof of why your fave brands know to have their events with us.
Ready to party?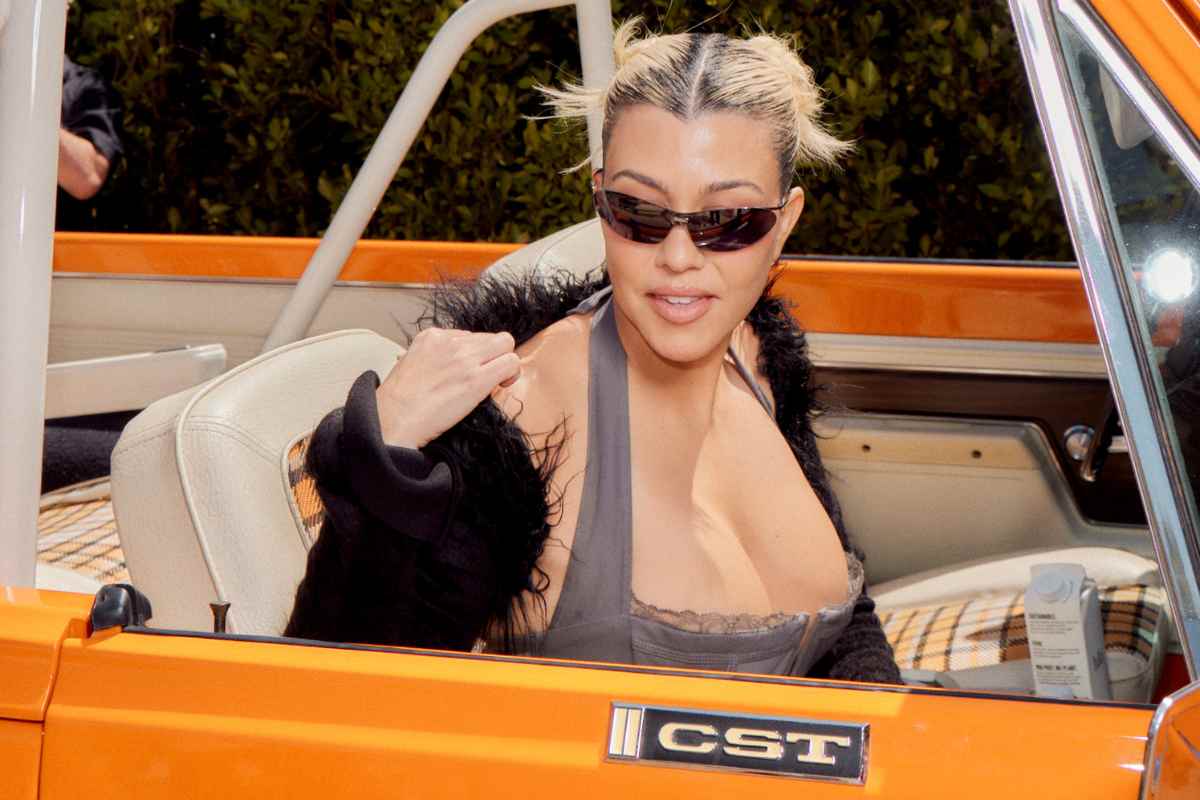 Camp Poosh
If you're a true Kardashian stan, we assume you followed along for the first annual Camp Poosh held at Buena Vista by AvantStay. ICYMI, they came back for seconds. Almost doubling in experiences, vendors and pop-ups, Poosh really showed out for Coachella weekend 1 this year.
A true favorite among all, Buena Vista is a one-of-a-kind estate located in Thermal, CA. This desert oasis includes over 40 acres of land, a freshwater lake with a paddle boat, paddle boards, kayaks, bonfire-style fire pit, a 60 ft. pool and spa, oversized lounge areas, a gourmet kitchen, cruiser bikes, and even private sports courts (bocce ball, tennis, pickleball, volleyball and a soccer field). If that wasn't enough to sell you, might we add it's only a 10 minute drive to the Polo Fields.
For your very own taste of a Buena Vista event (or wedding), head here.
Back to our regularly scheduled programming. Like we said, Poosh really showed out this year and we want to tell you all about it. Let's get to it, because we totally know that's what you came here for.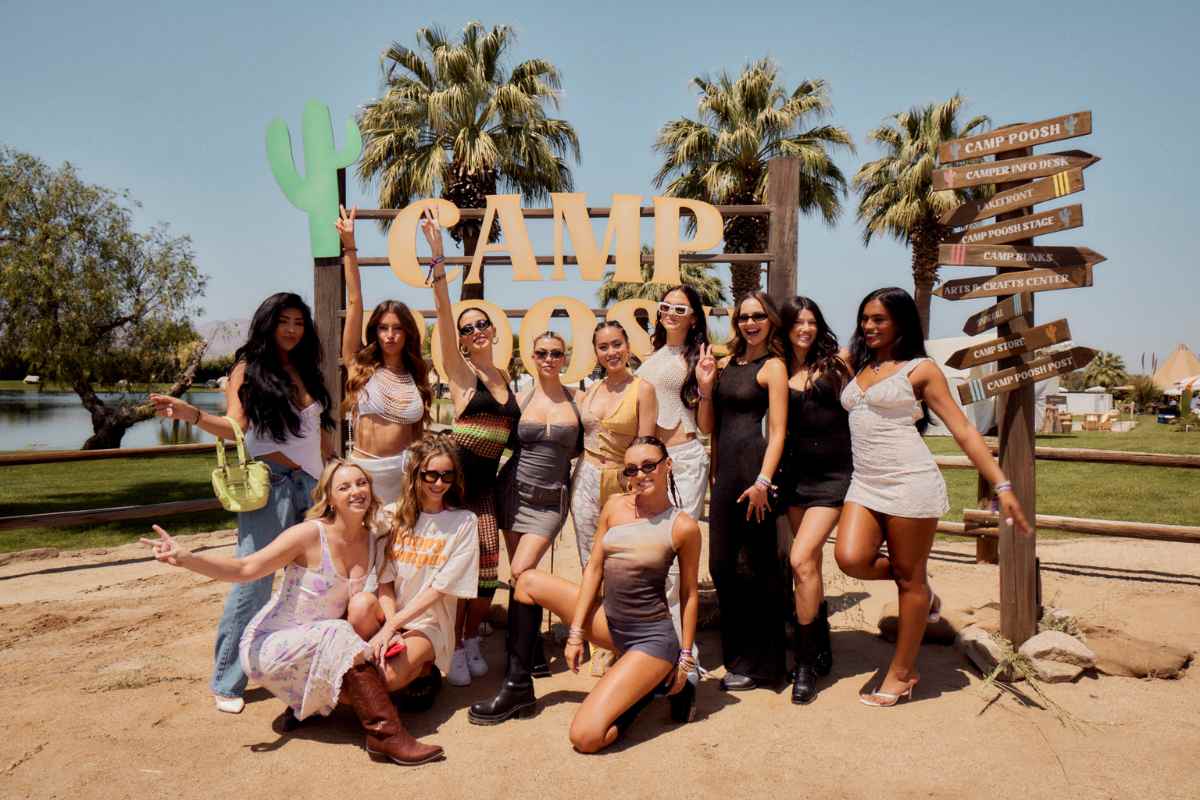 Welcome to Camp Poosh
In true summer camp fashion, campers are greeted with a large "Camp Poosh" sign and branded Camp Bulletin Board upon arrival. Once they've found some parking, campers head inside where they'll find their bunk room complete with a Slip Silk bedding and a curated welcome kit – only the best for a guest list as star-studded as this one.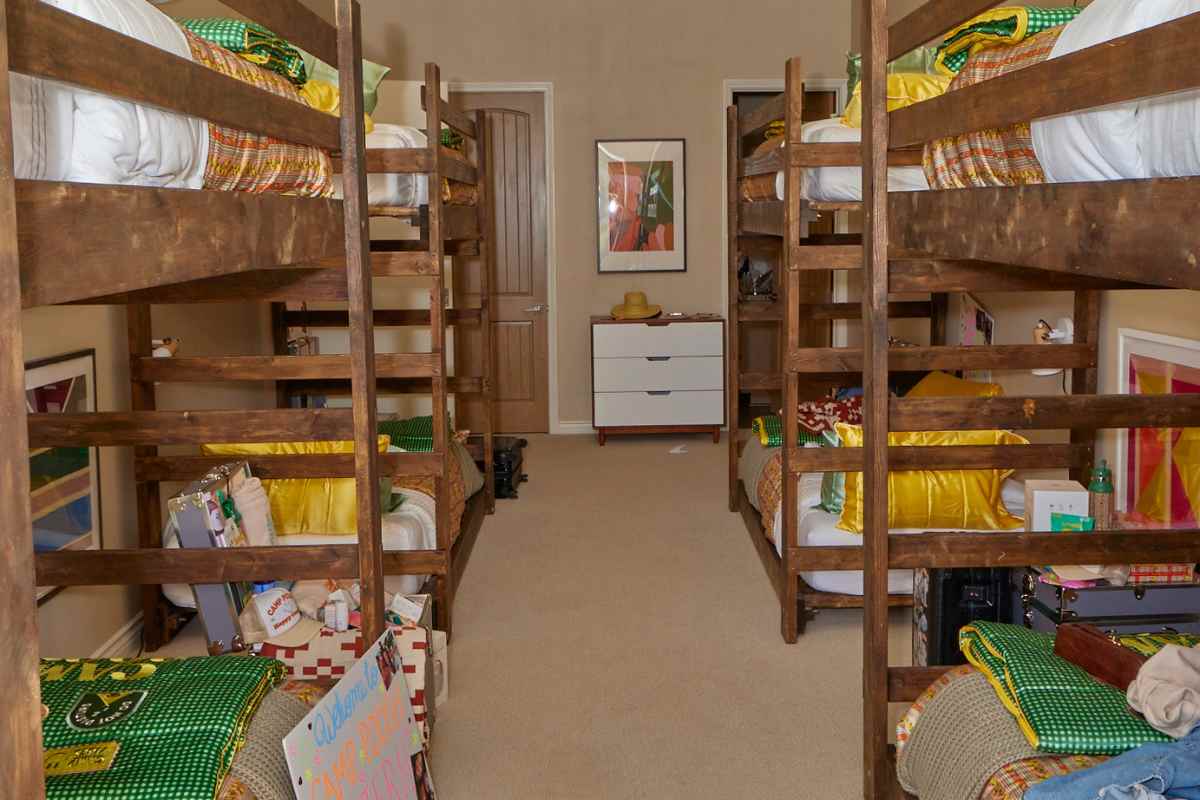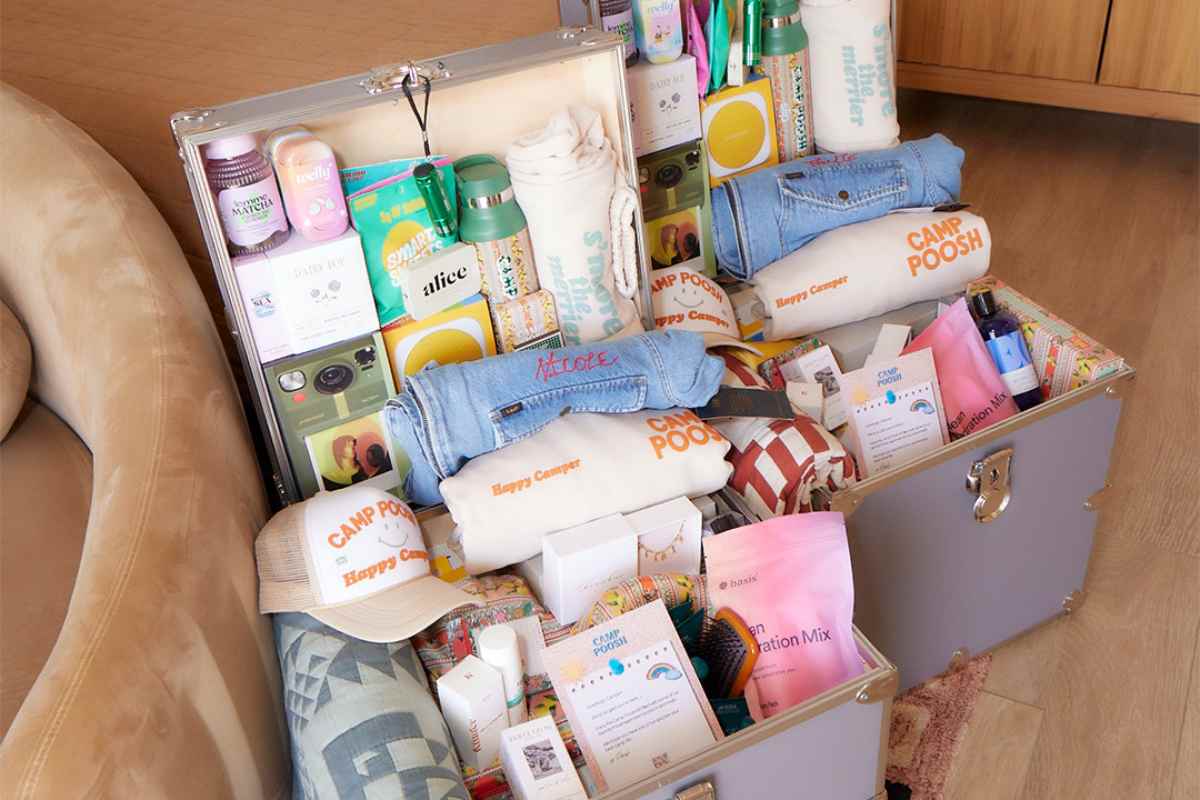 Wellness
The Pooshies started the weekend off right with a plethora of wellness activities. From Platefit's Core and Booty workouts, saunas, cold plunges, they were truly detoxing before the retox.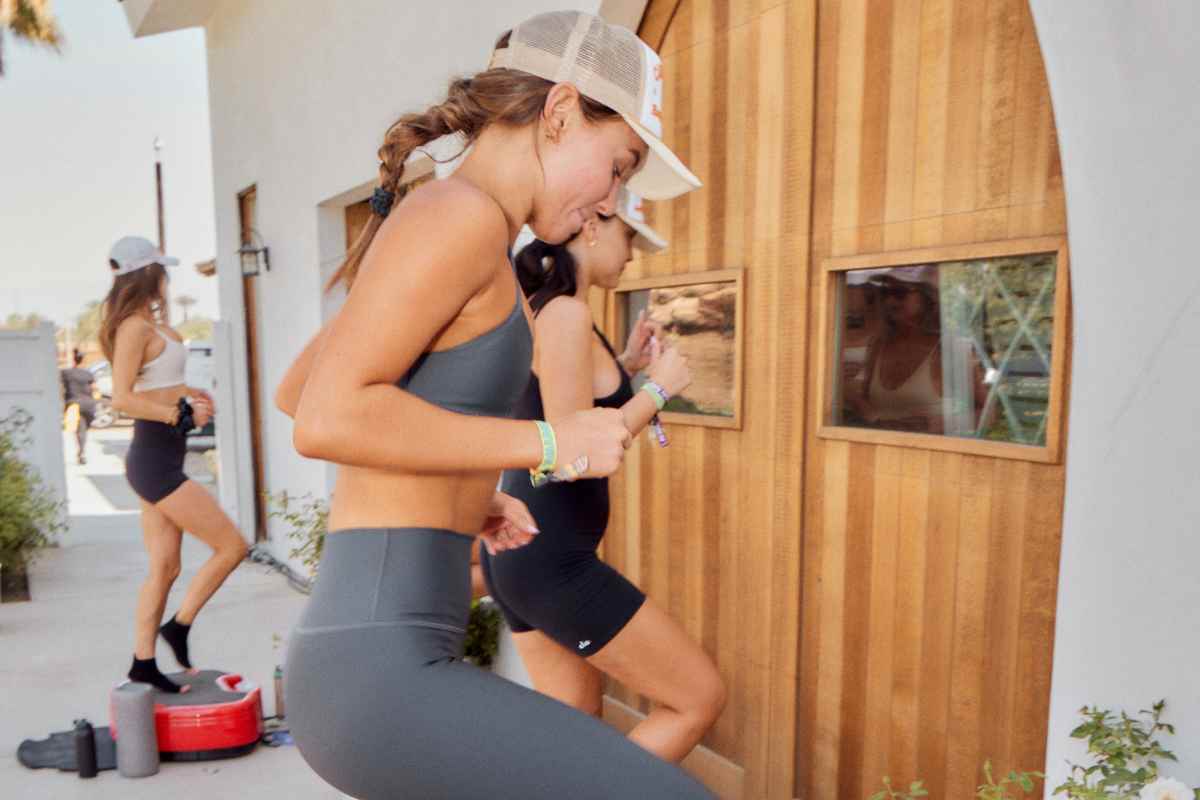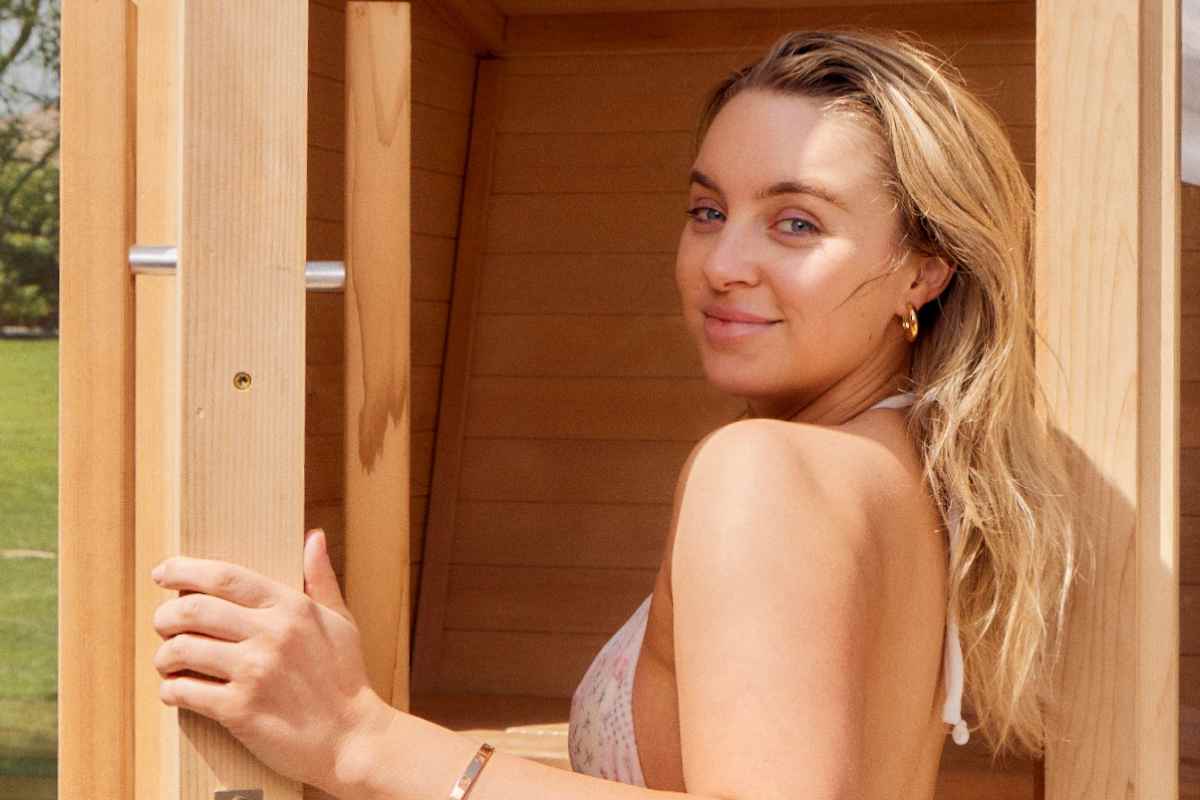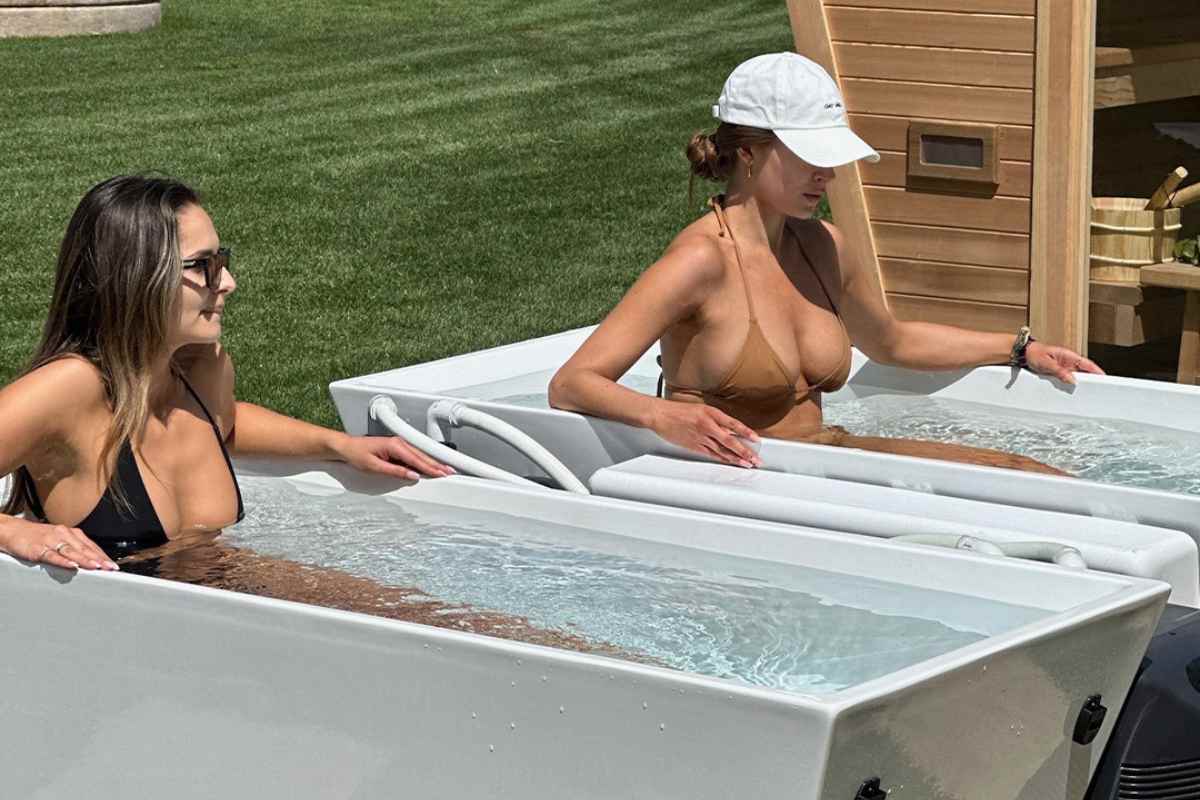 Beauty + Fashion
Now that you're feeling great, it's time to look great, too. After breaking a sweat, campers cleaned up and headed to the Aveda Hair Garden, Shark Beauty Style Shop Salon, and Anastasia Beverly Hills makeup station.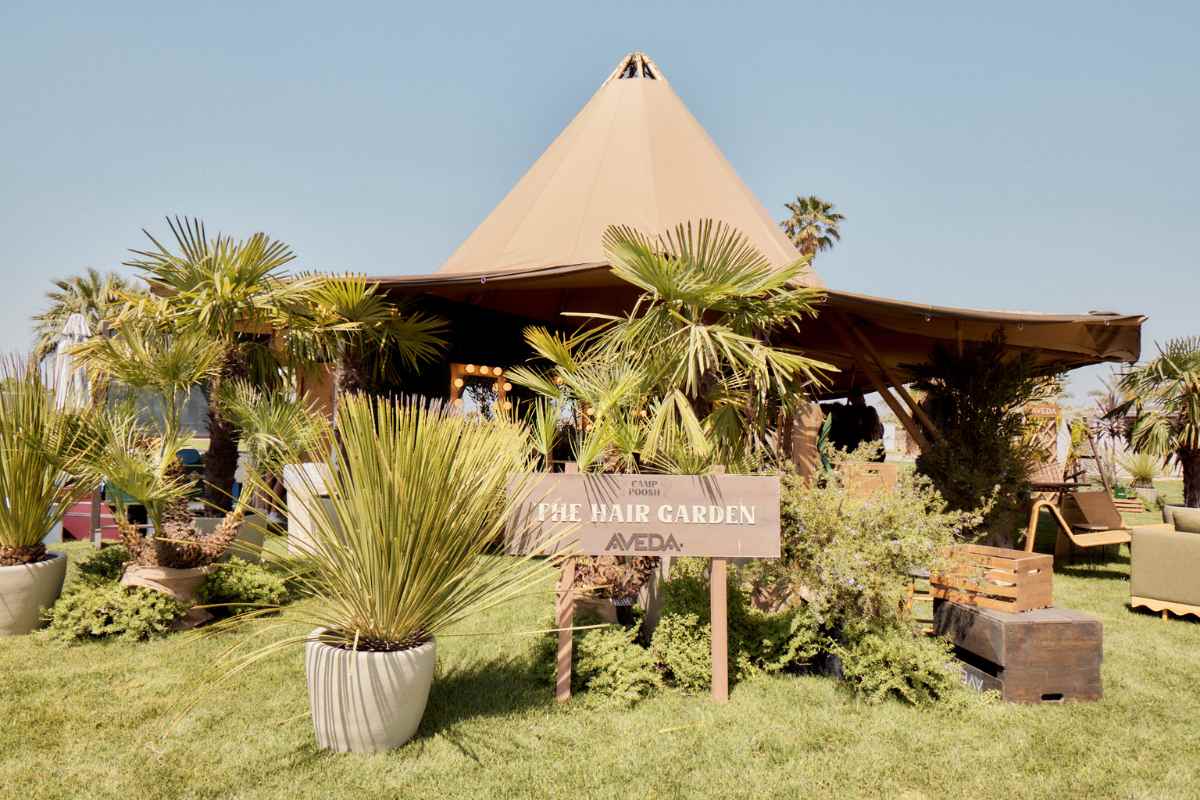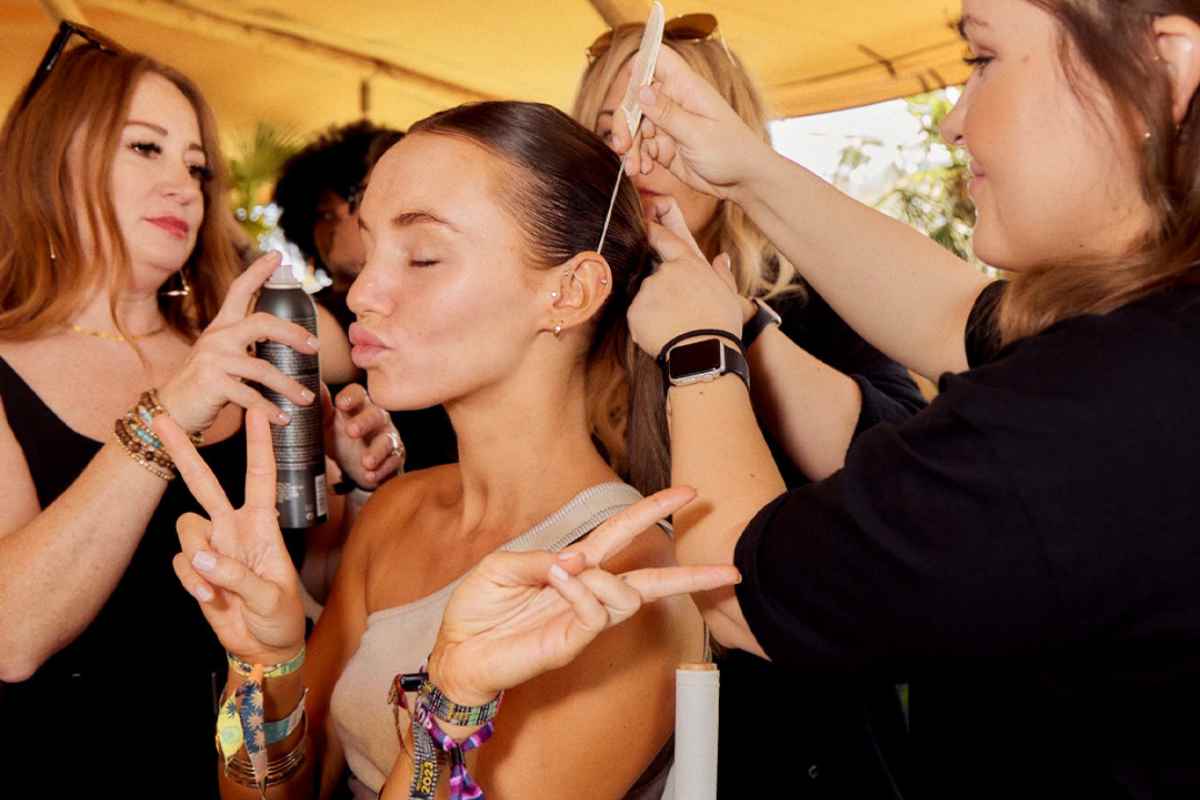 And you already know the fits were on fire. Campers could head inside to Camp Poosh Outfitters by DSW where they'd have their pick at hand-picked items from Lucky Brand, Lee Jeans, Dr. Martens, Vans, Steve Madden, and Tevas.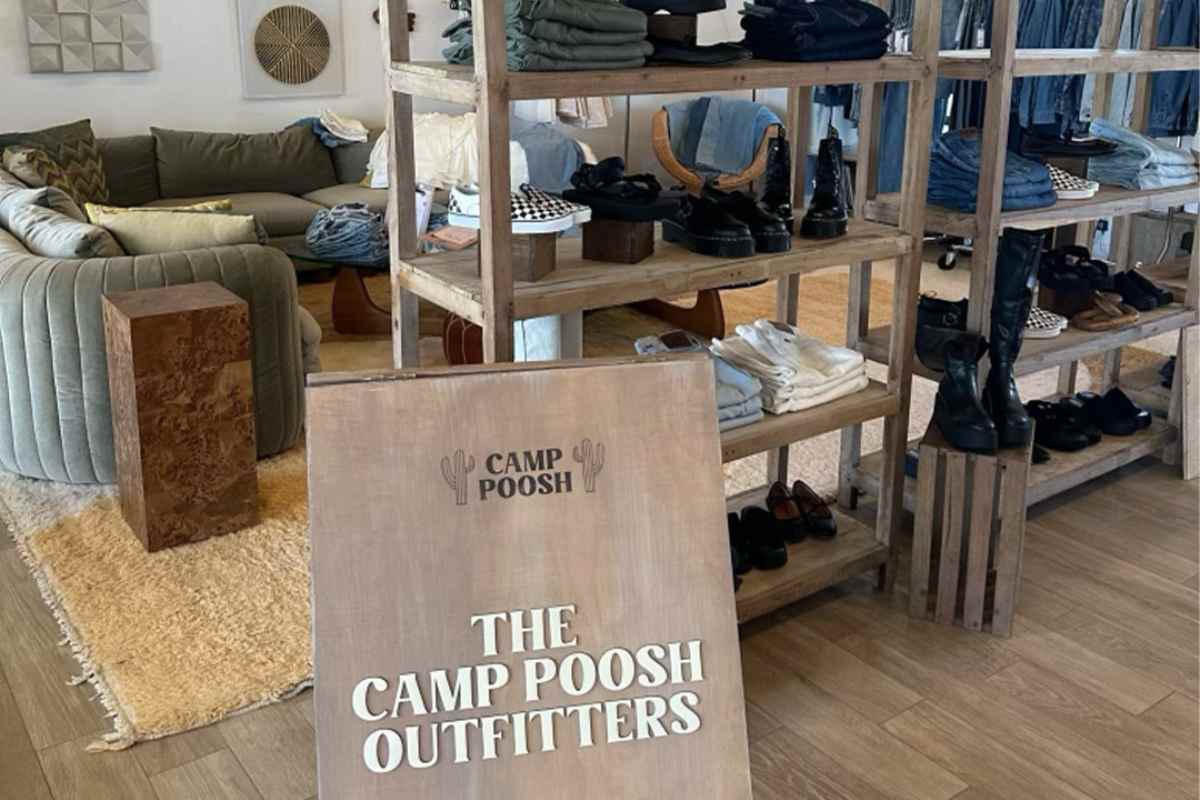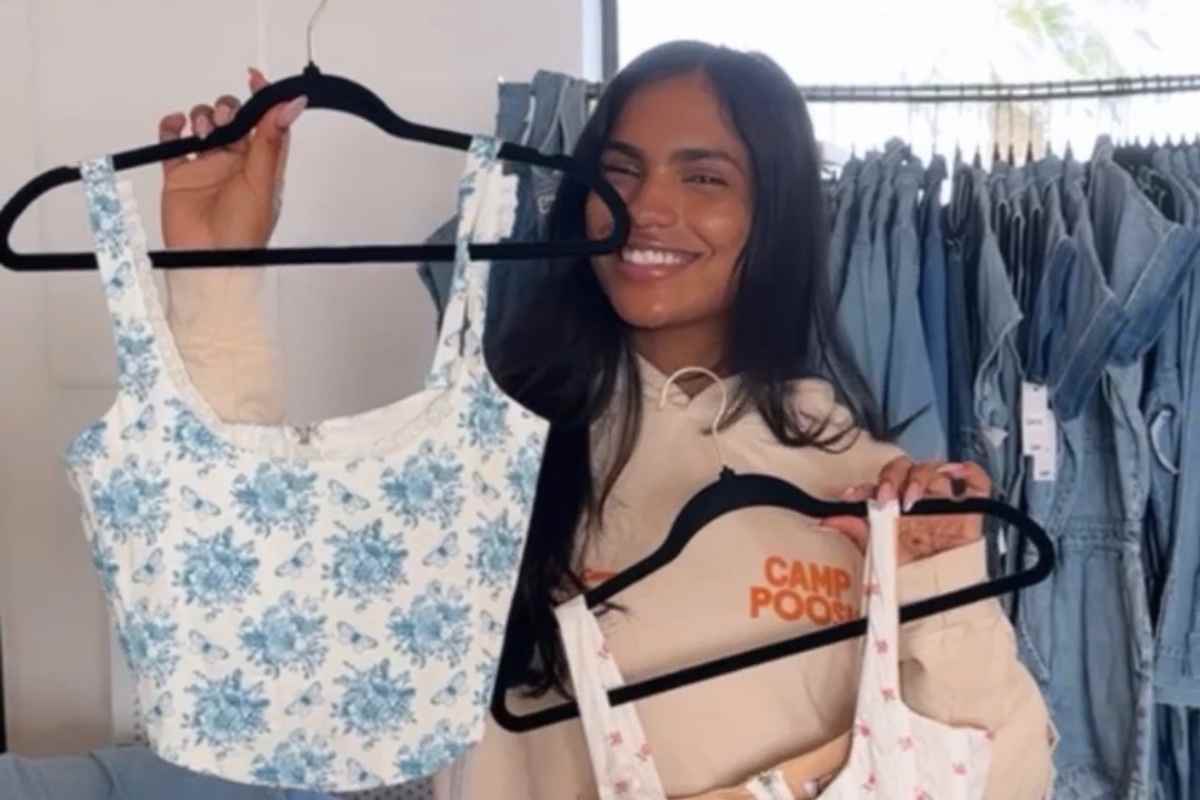 Things to Do
Not that'd you'd ever run out of things to do staying at Buena Vista, but Poosh brought plenty of play for their Pooshies.
Thursday night, campers could cozy up by the campfire and roast marshmallows for s'mores made with Lindt chocolate (yum!).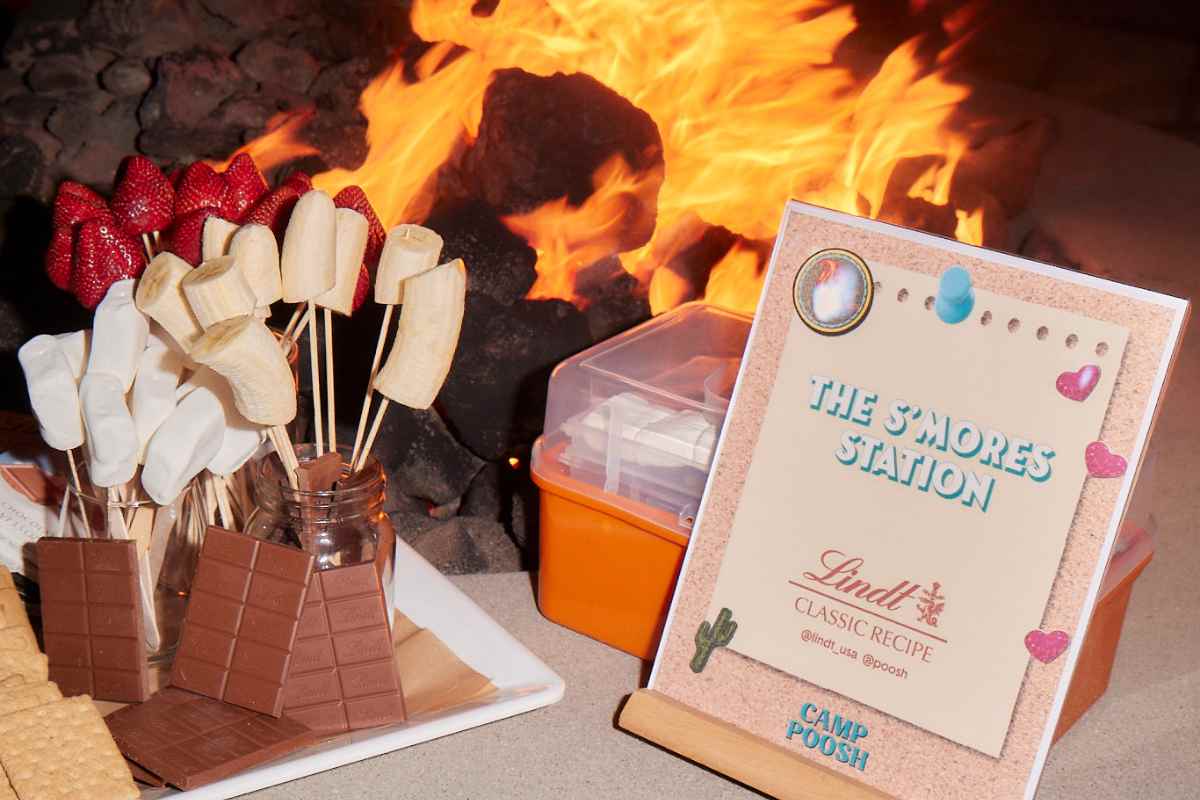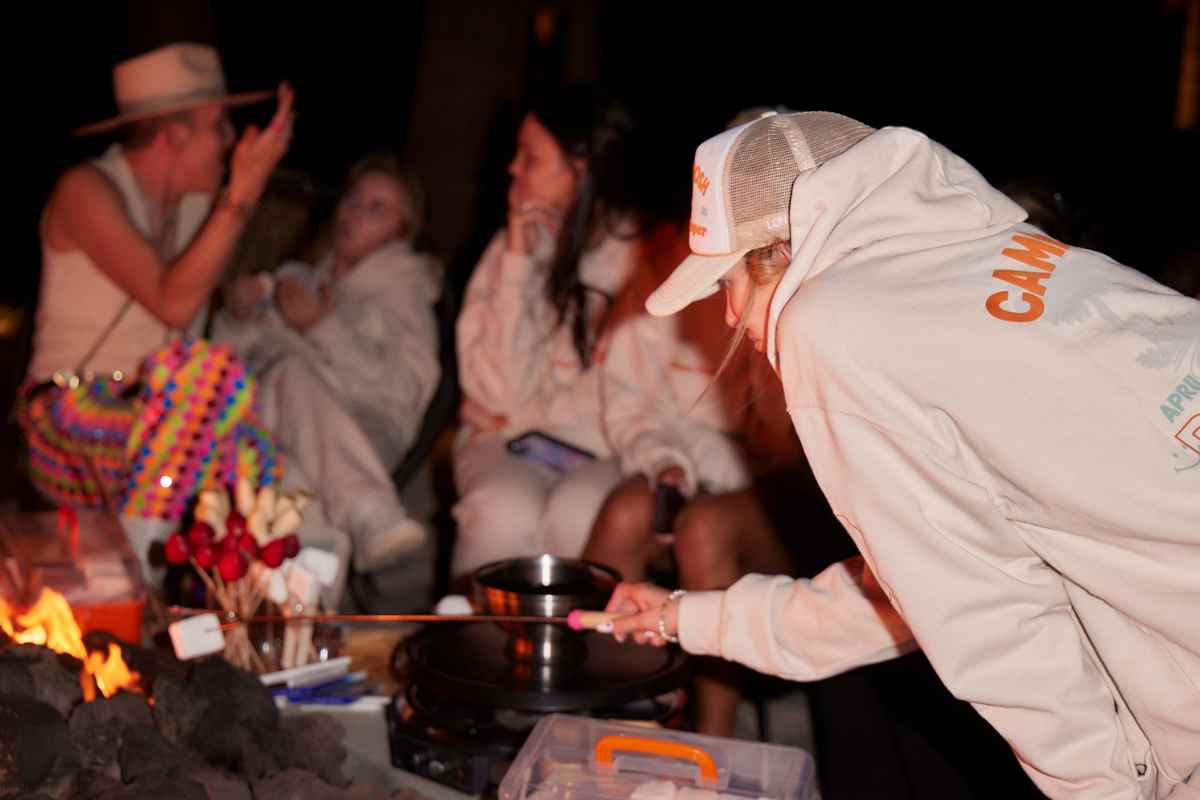 On Friday, Drew Martin held a joint bar and taught campers how to roll (as if they didn't already know) – but also supplied plenty of pre-rolls like a grab & go bar we've always dreamed of. The Camp Cocktail bar served by Magic & Cocktails was poppin' and resident DJ Carter Cruise was slaying the decks.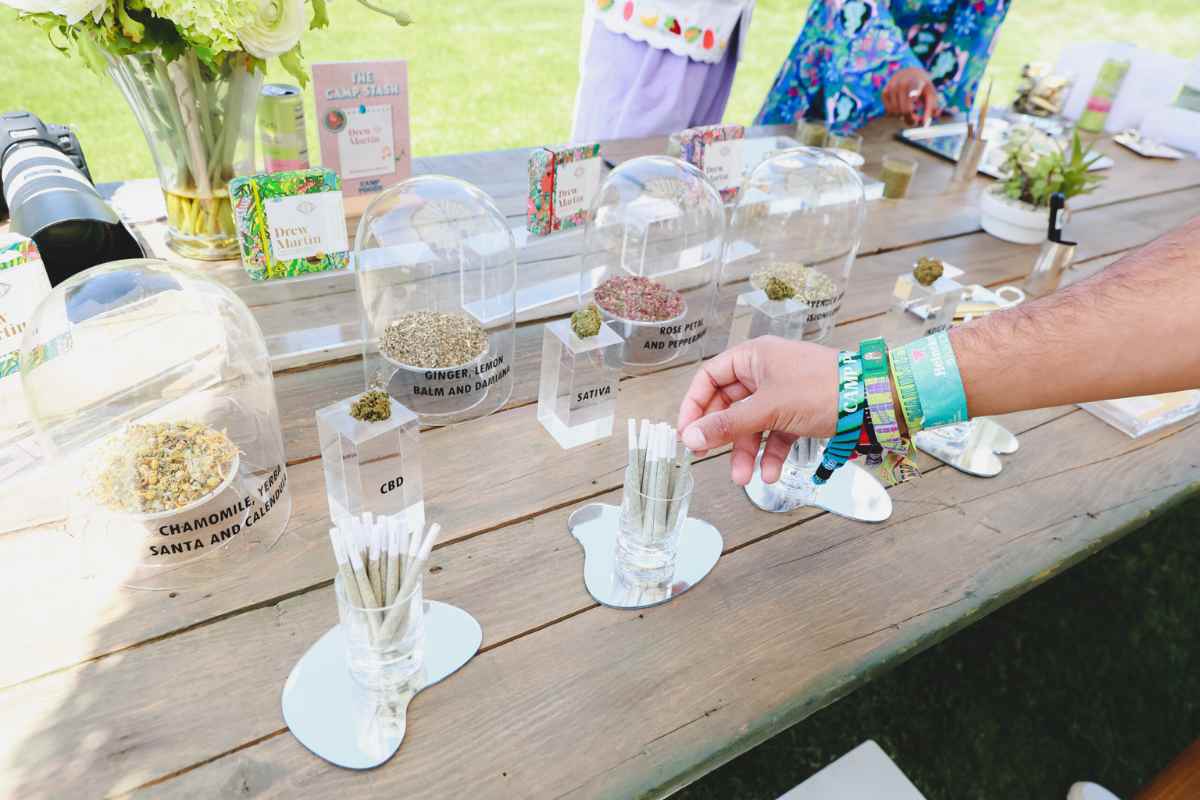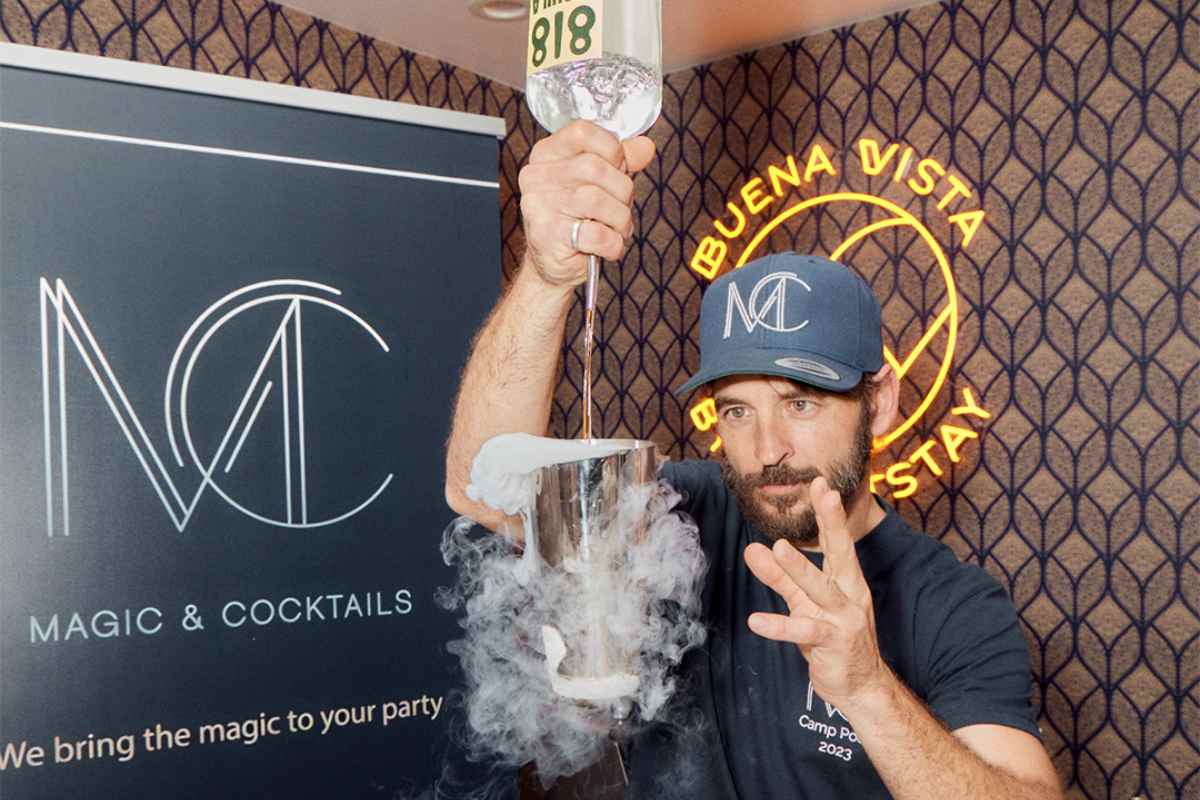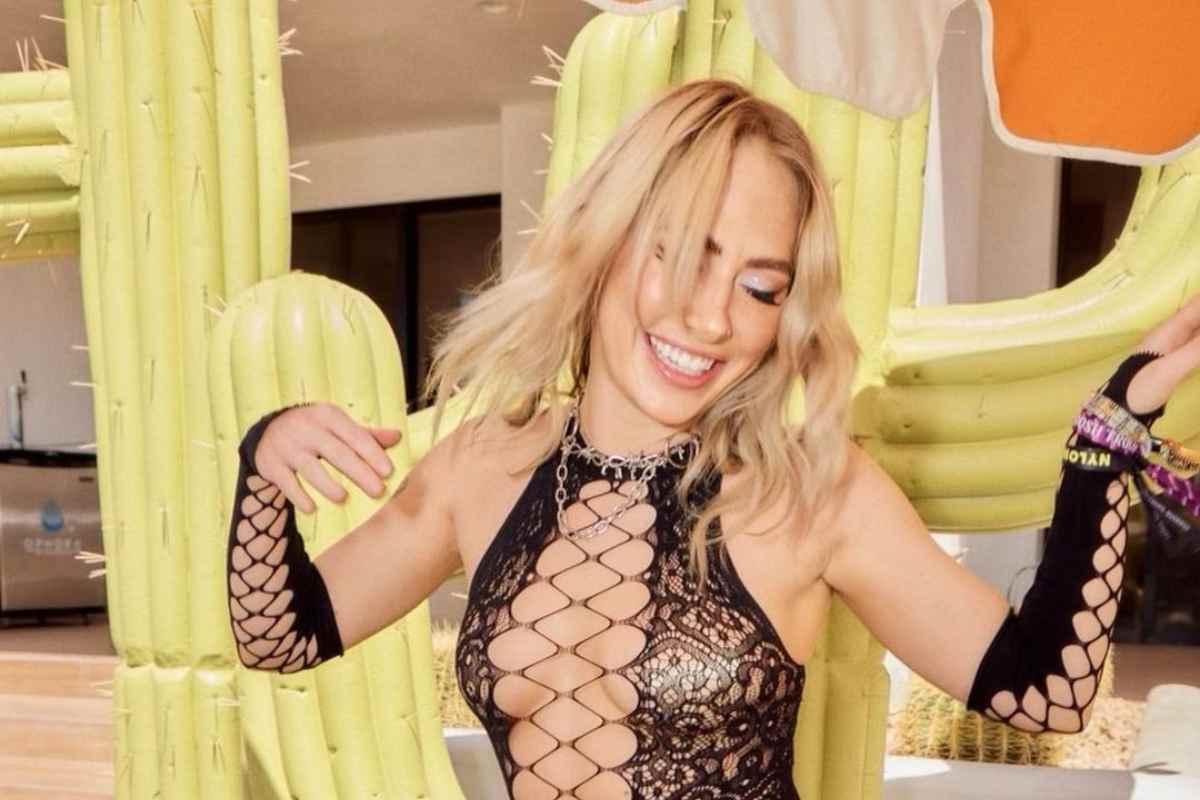 ByChari had a designated area for VIP campers to create their own pearl-beaded belly chains or custom designed piercings with earrings designed by Kourtney. The Sis Kiss offered permanent jewelry that symbolized the permanence of Kourt + Travis' love.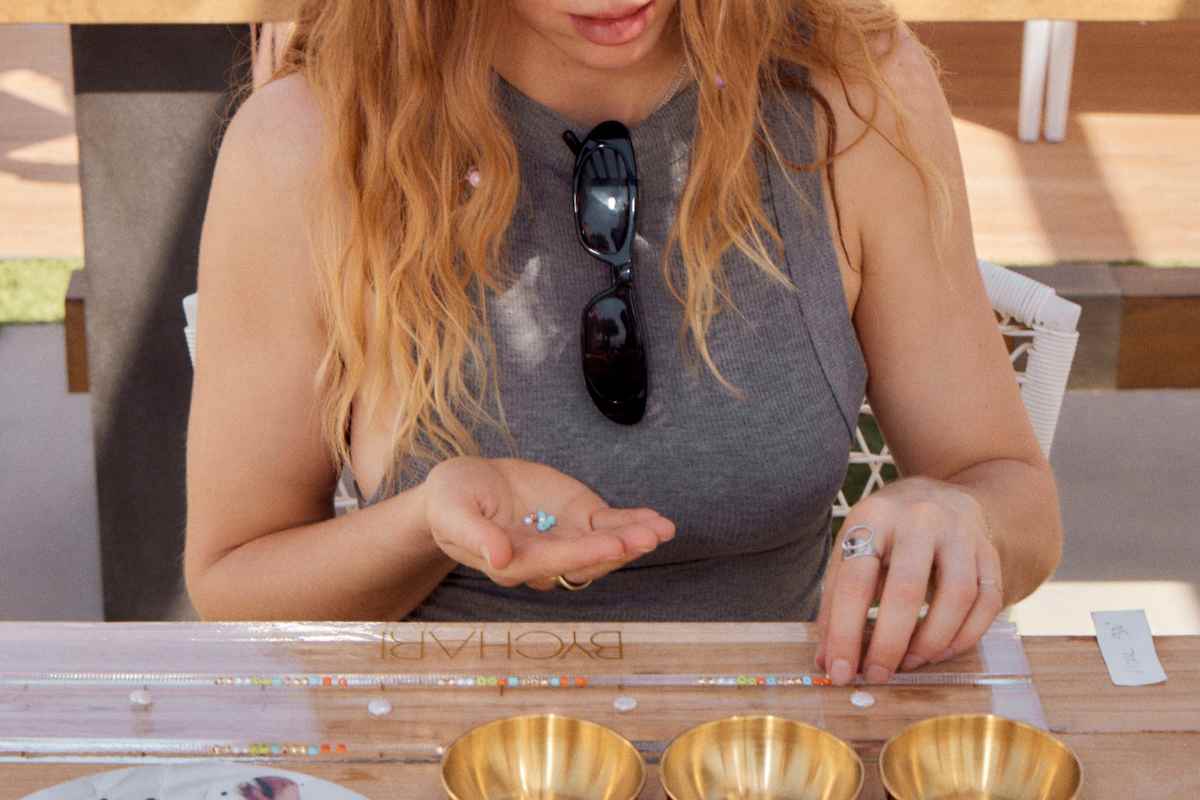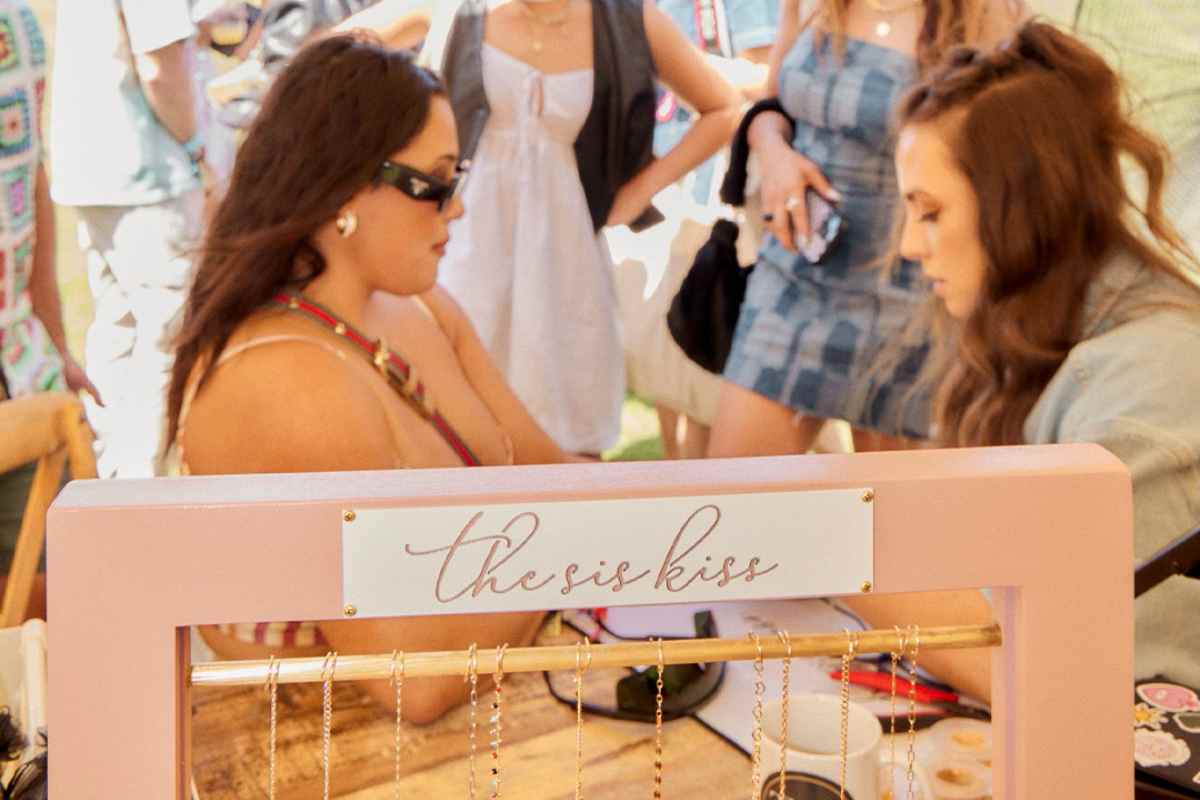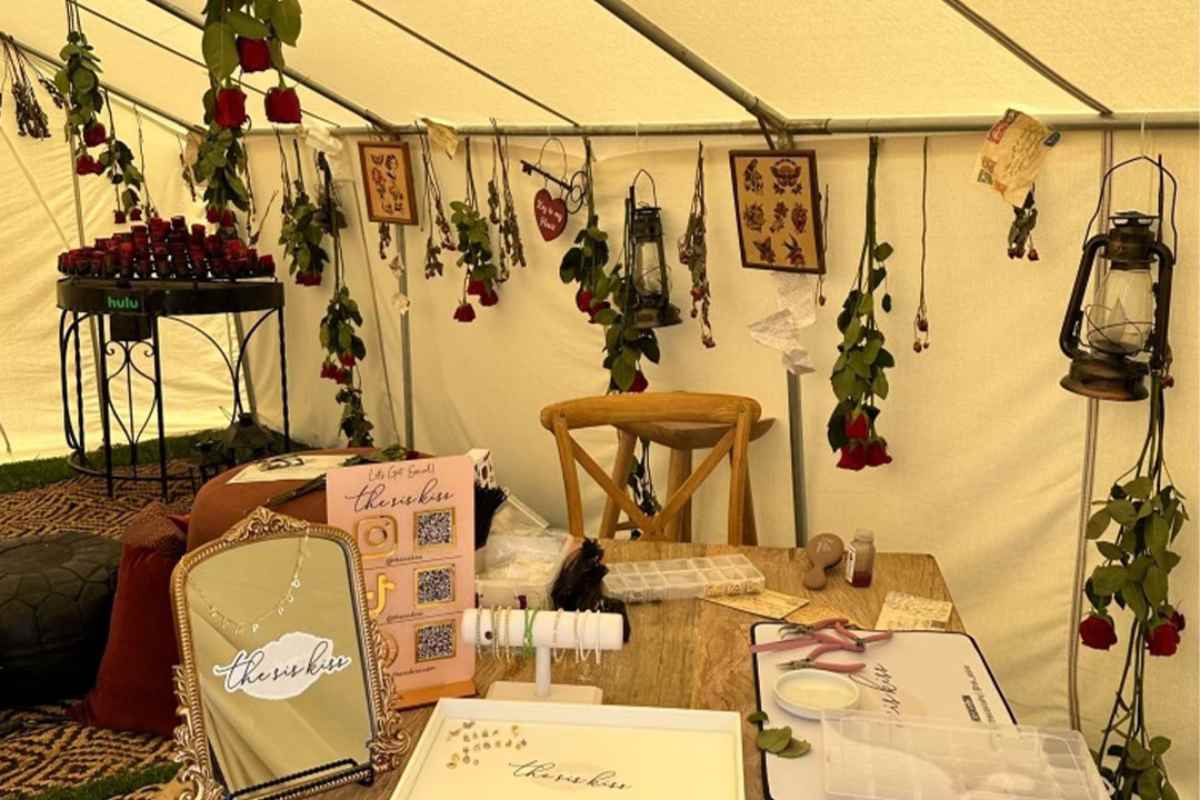 Campers could head to Slip Silk's glamped-out tent for a photo op where everything was soft 'n' silky. With silk sleeping bags, silk pajamas, bedding, sleep masks and more, camp photographer Pierre was getting all those IG-worthy shots.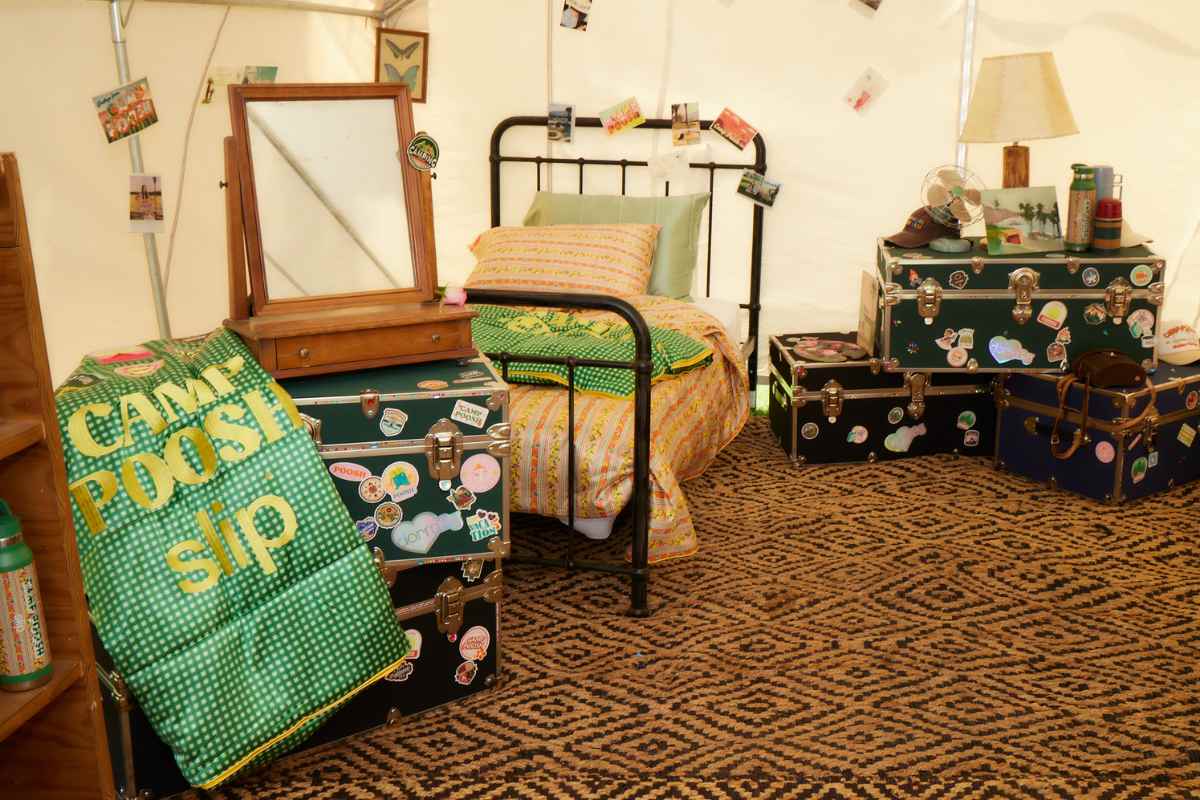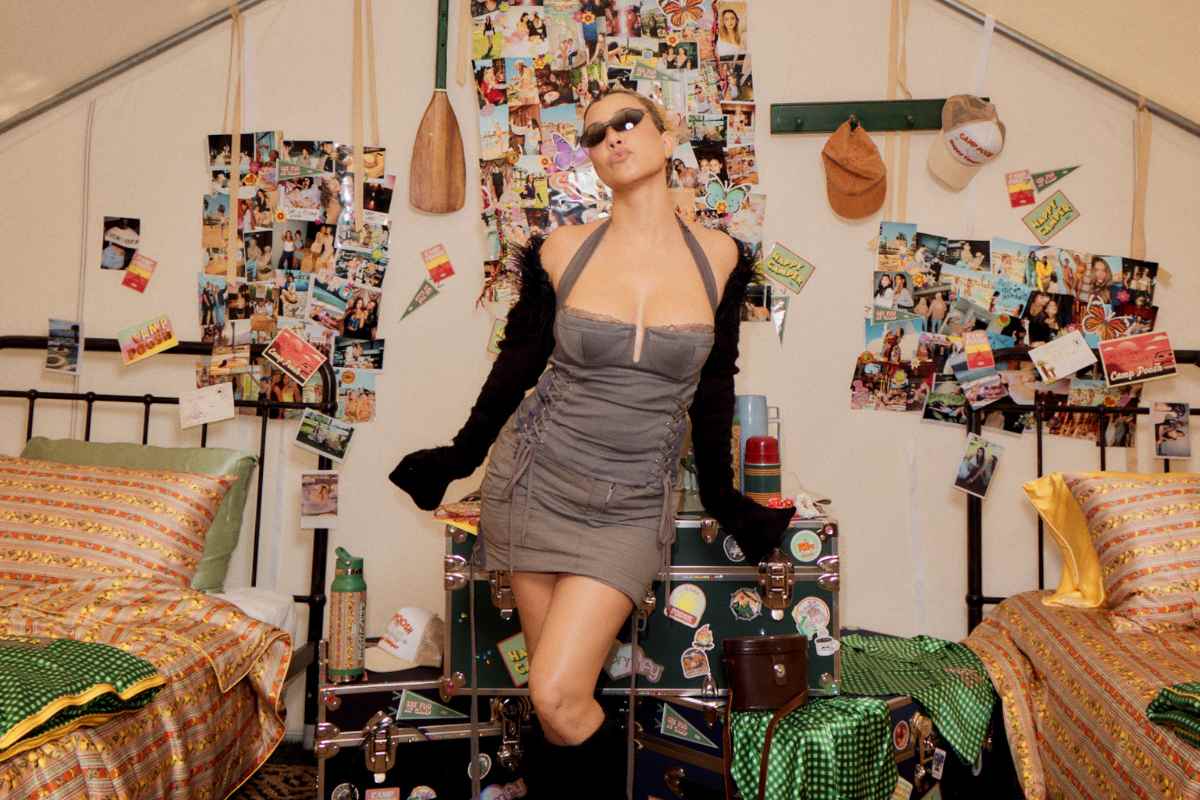 On Saturday, Mike Posner graced te grounds with an energetic set. The DJ from Kourt + Travis' wedding (DJ Cassidy) even made a guest appearance.
Food + Bevvies
After all that, we hope you're hungry. Camp Poosh was prepped for the munchies with an entire Food Hall. Monty's Good Burger had its own tent, Postmates had a popsicle stand, and Trill Burgers was serving all day.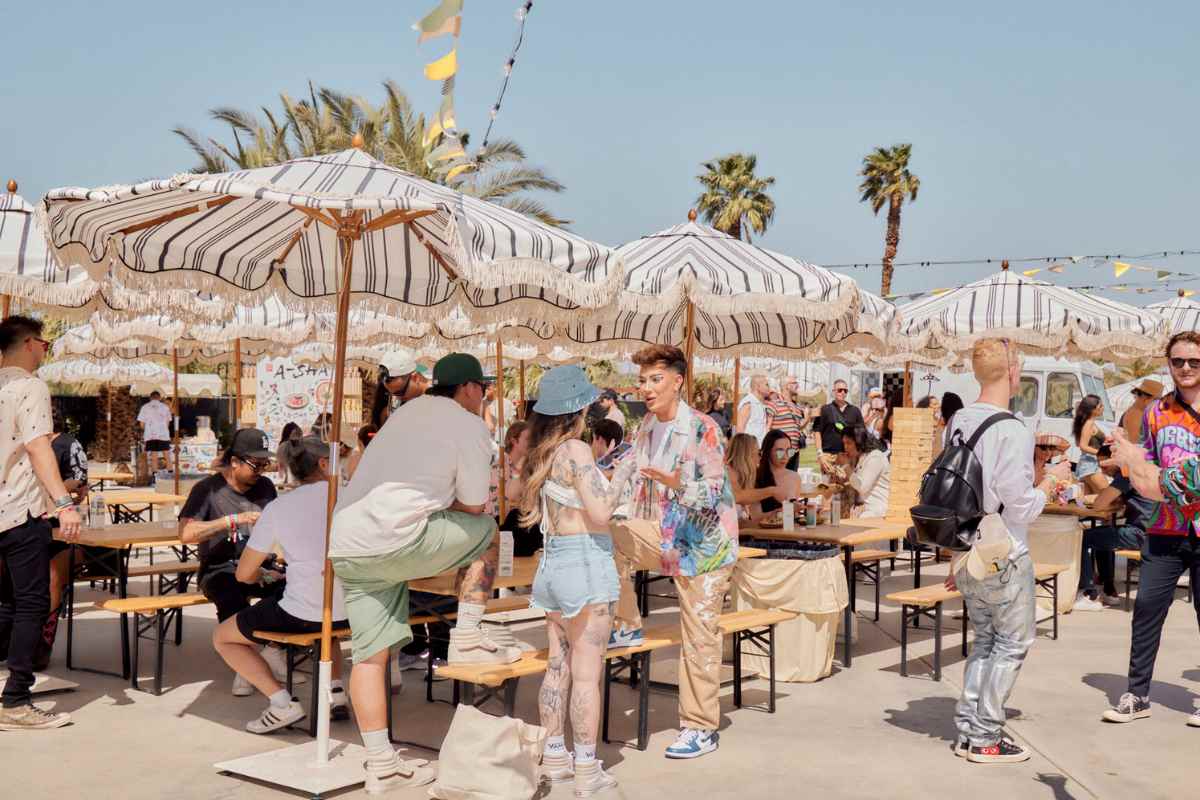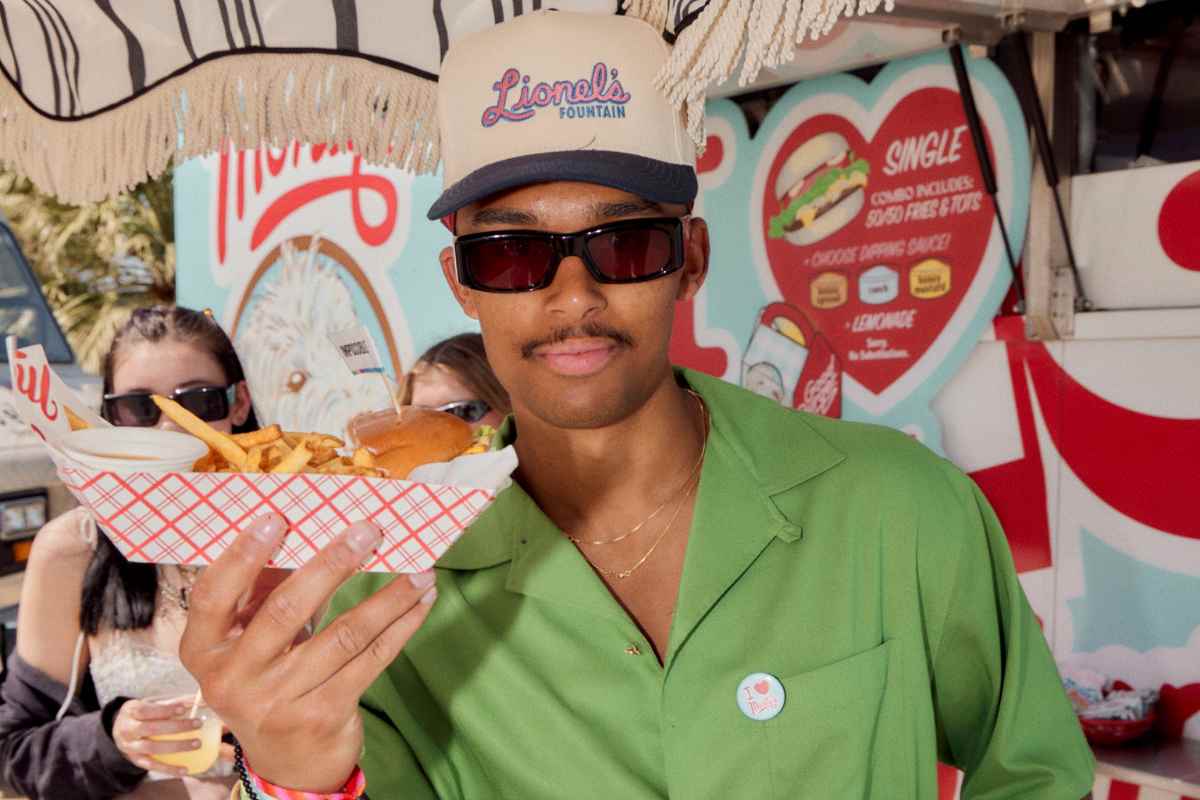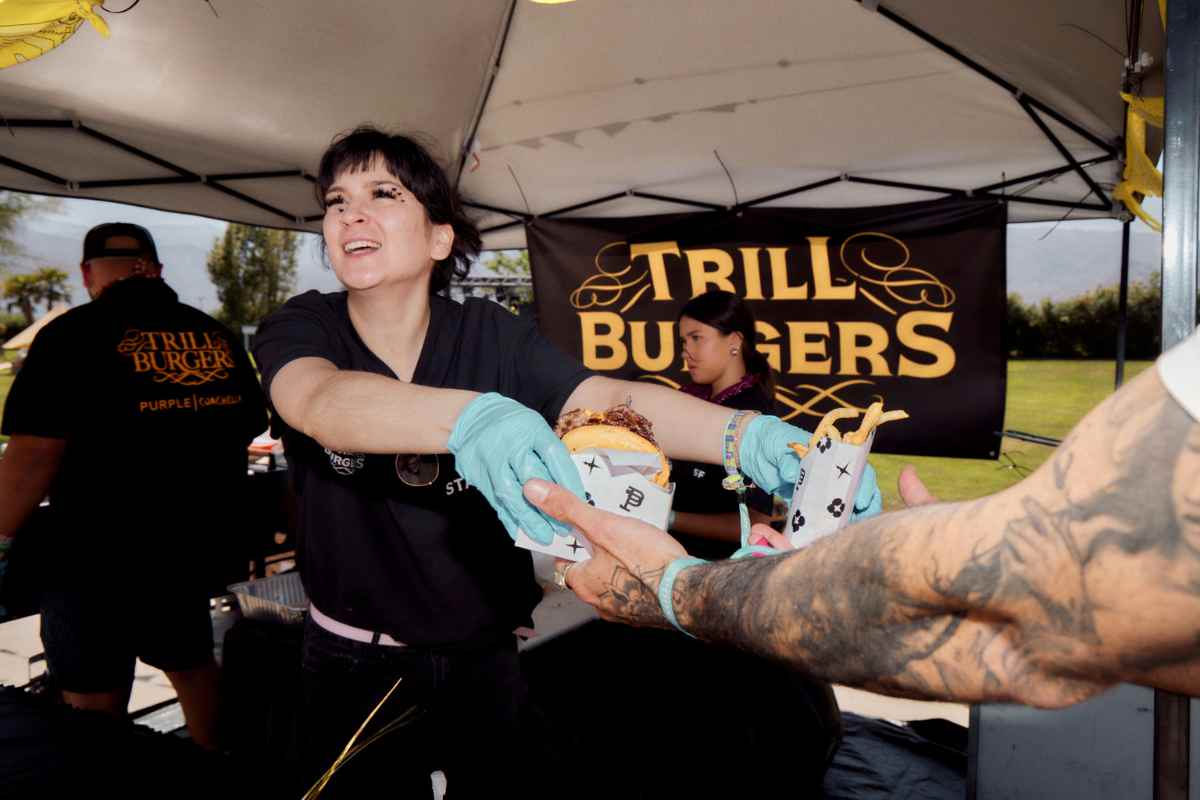 Yes, we know sweets aren't food, but they still are delicious. Smart Sweets a grab & go store for campers to get whatever they were craving.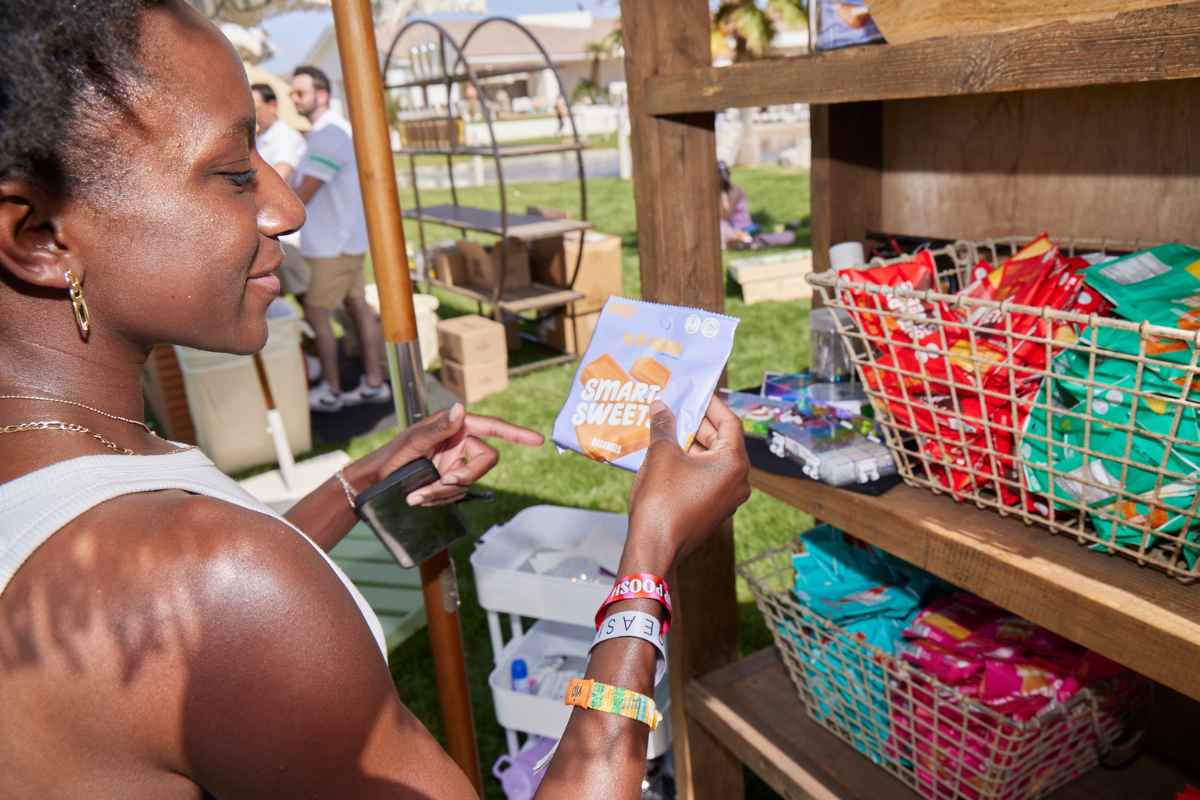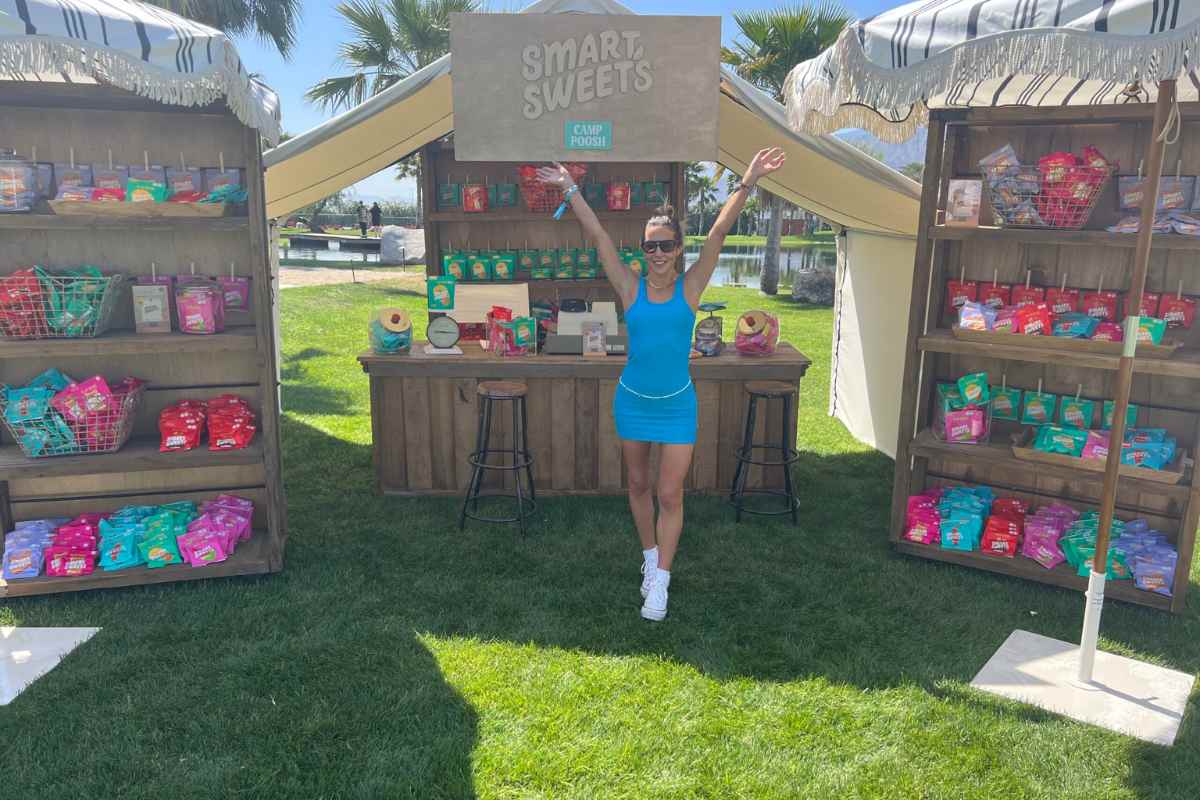 Celsius supplied a canteen, an ice lunge, and a fruit cart by Gourmelatas.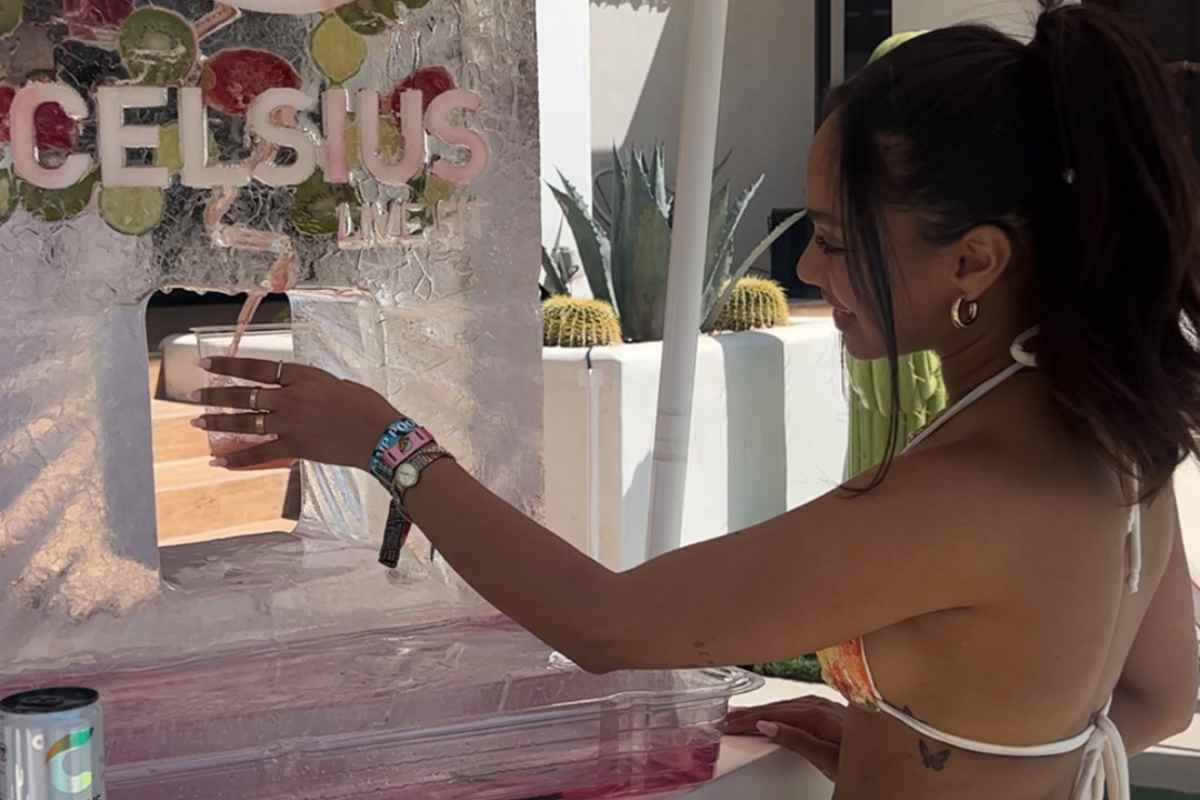 Saturday morning, everyone gathered 'round and sang HBD to Kourt around the cutest Aries Baby cake.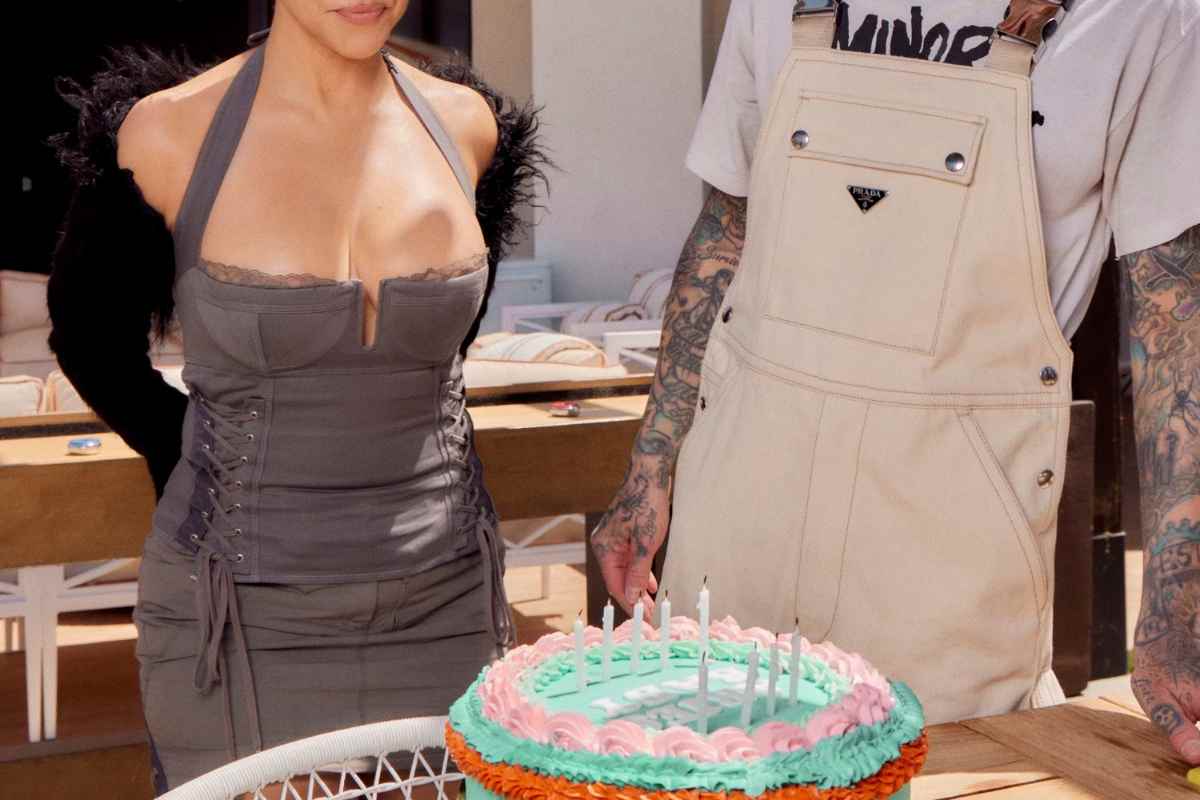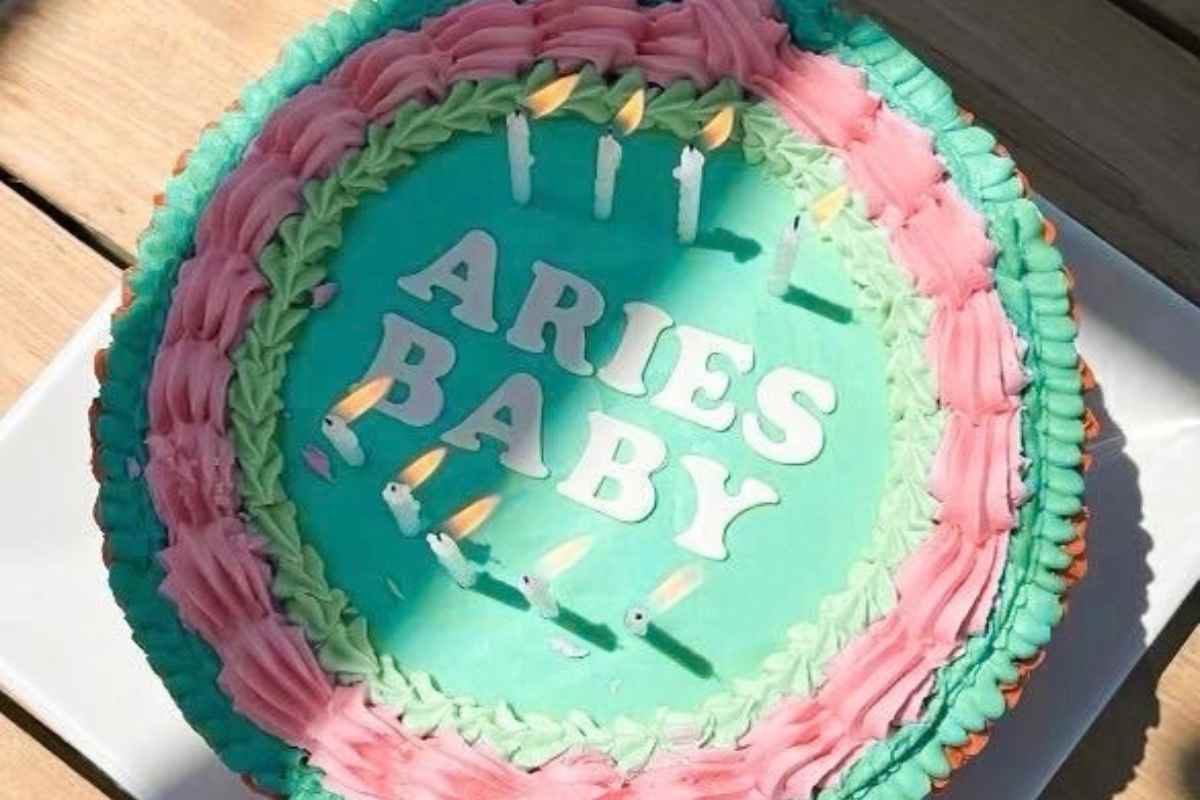 That's all for Camp Poosh, but we're only getting started.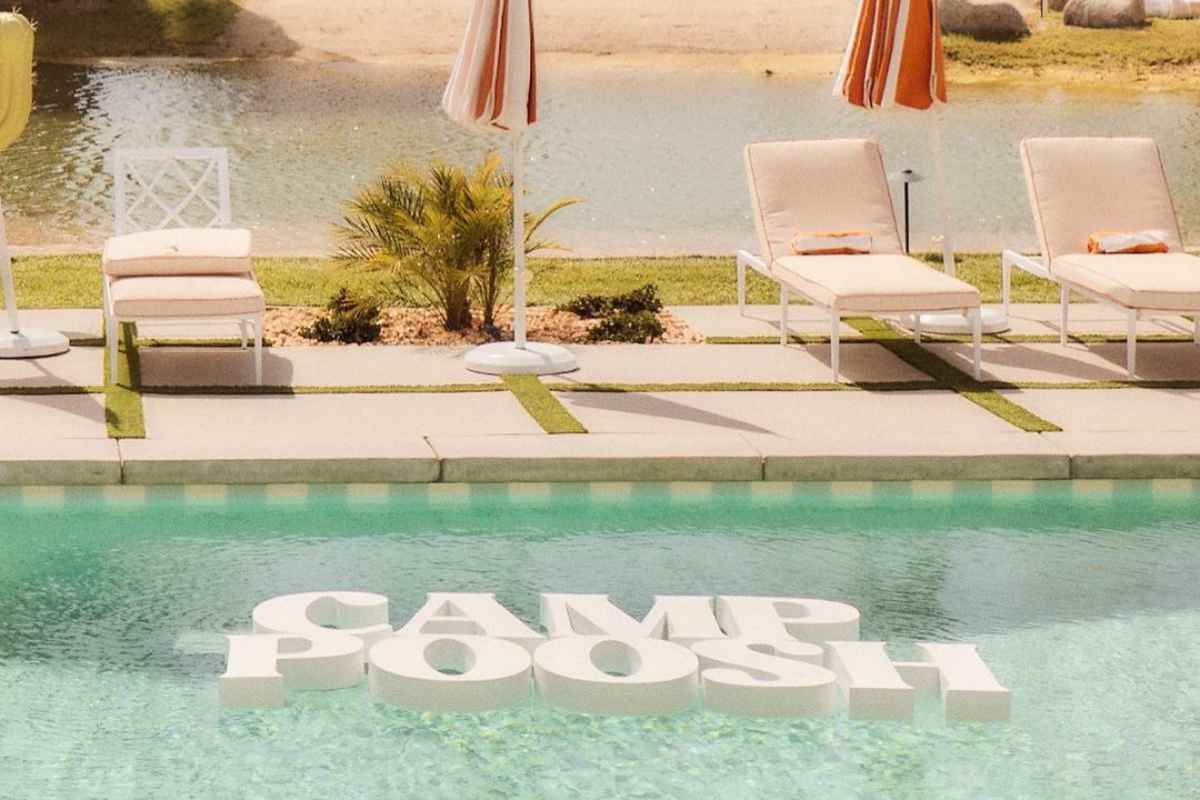 Celcius
With an ice-sculpted pitcher pouring out colder-than-ice cold Celcius, they really brought the energy here at Mirabella by AvantStay. What's a Mirabella, you may ask?
TL/DR: Mirabella is an equestrian compound with three homes, a private barn, a 5-hole pitch and putt golf course, and a private lake with a dock and 3-tier waterfall for kayaking and paddle boating. Ok maybe that was too long, but you definitely read it – right?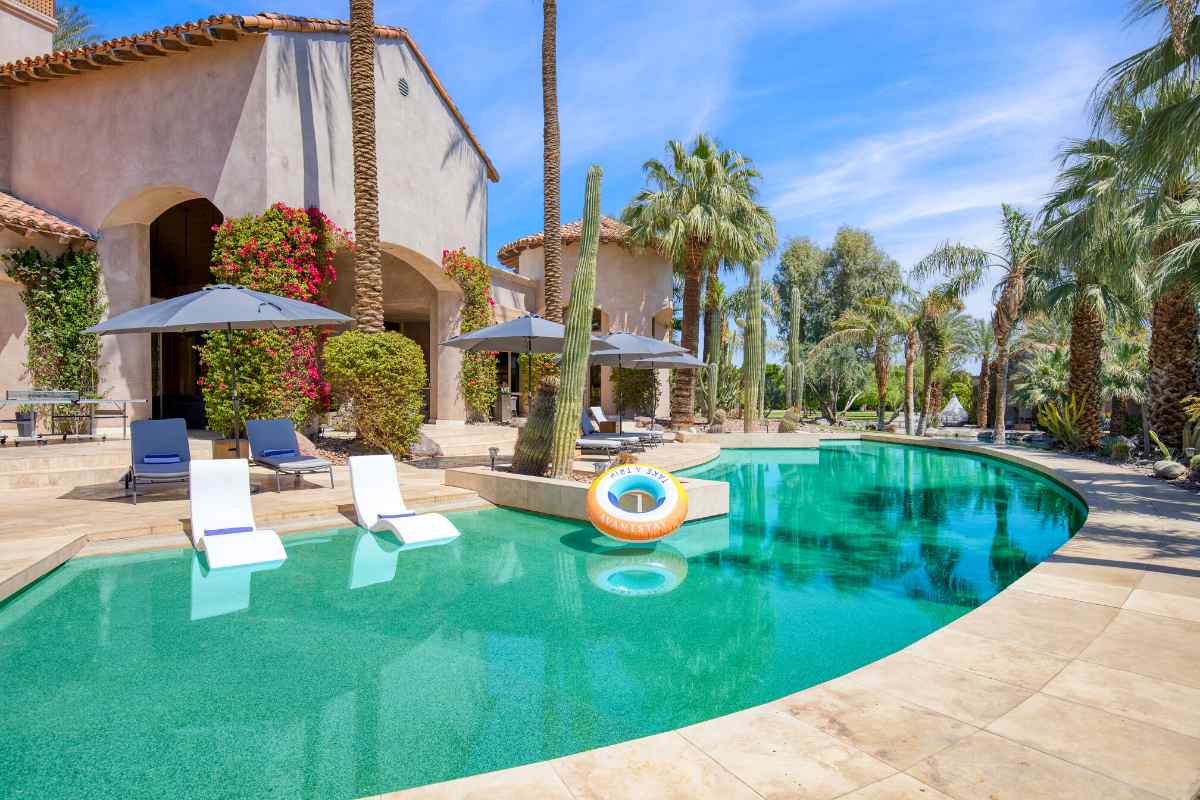 Anyway, during Coachella weekend 1, Celsius held an event to launch their new Oasis Vibe flavors and they hosted some of our favorites – Paris Jackson, Alessandra Ambrosio, Shaun White, and Sara Sampaio to name a few.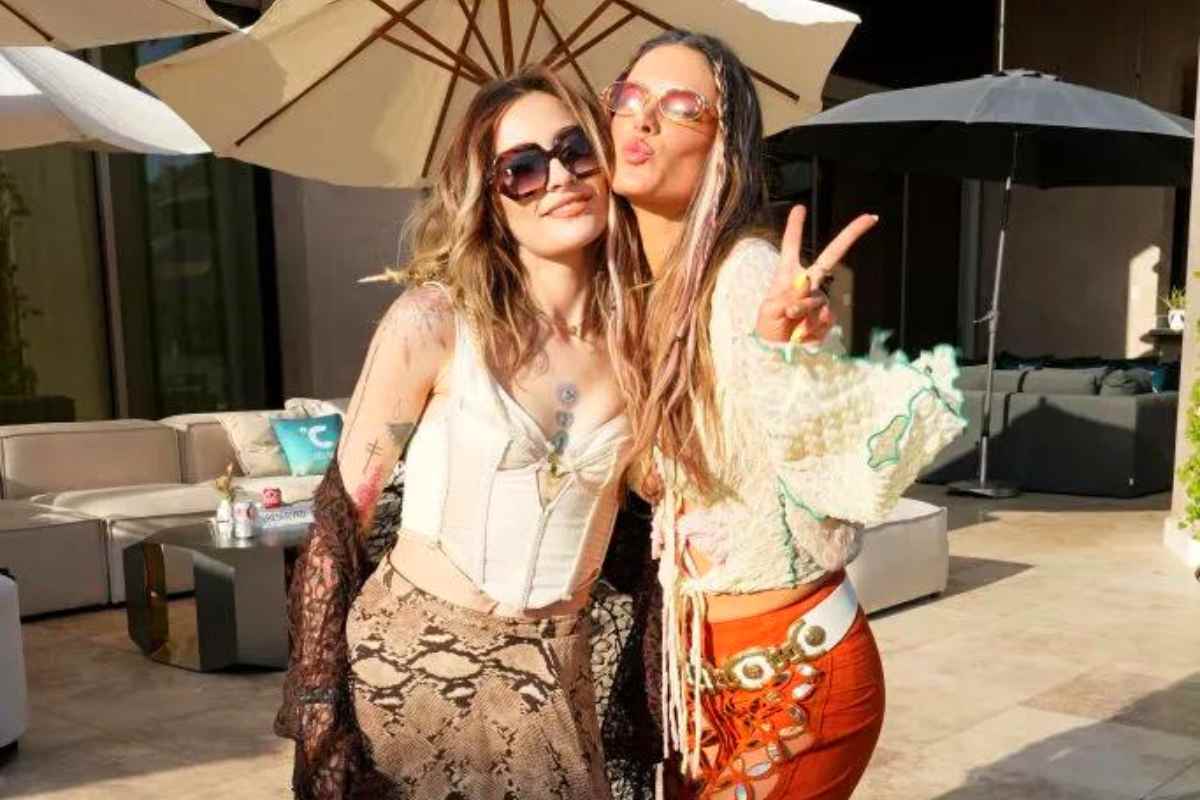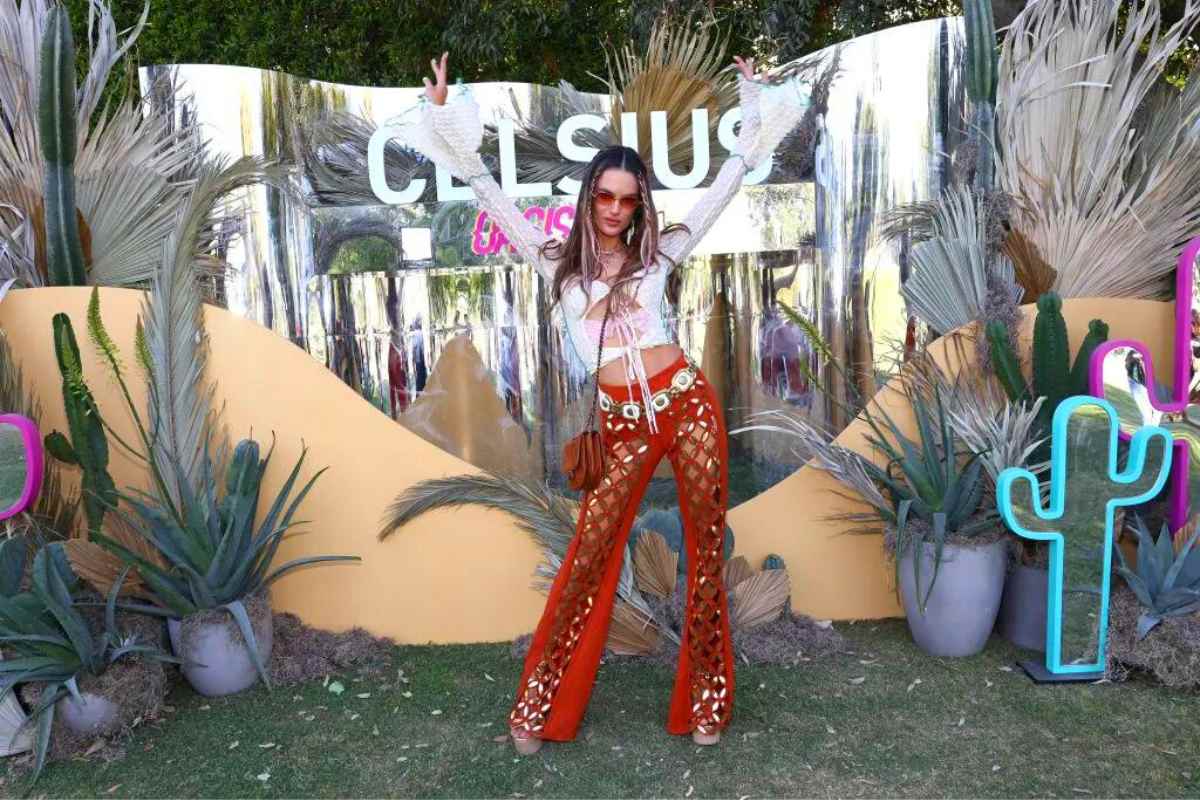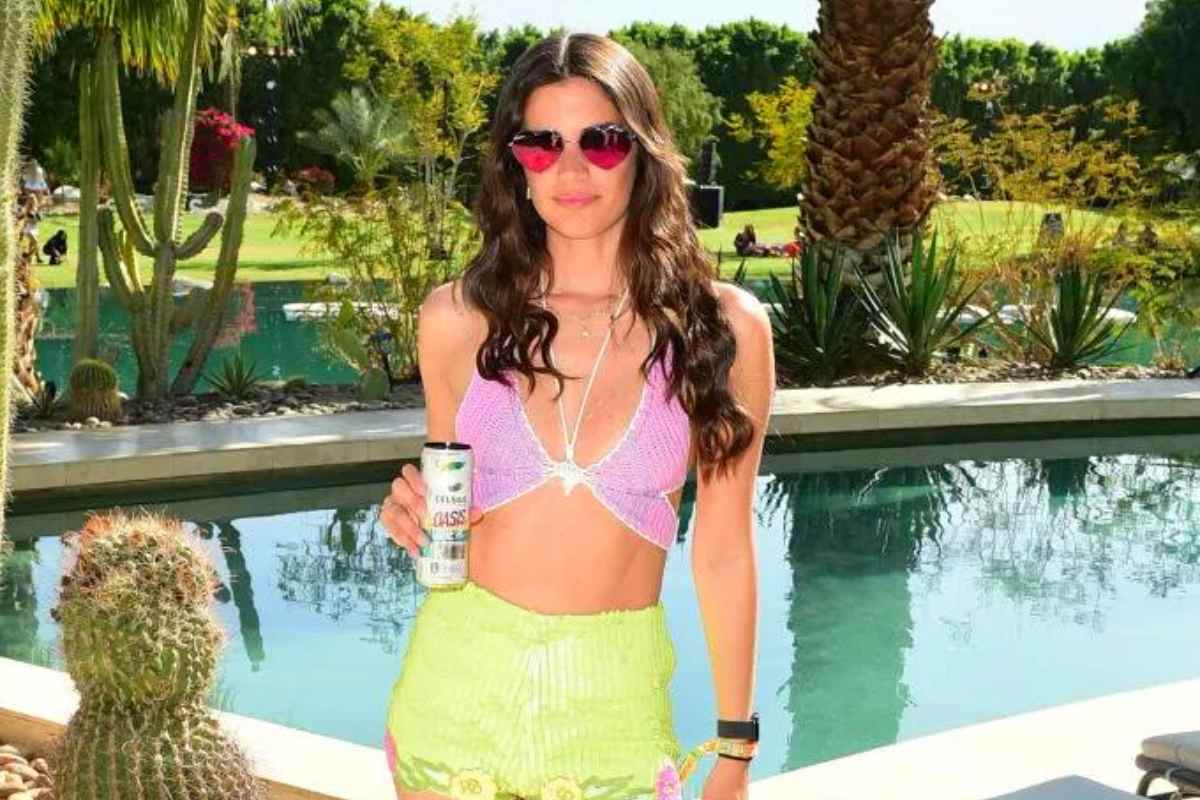 Stagecoach Music Festival
Fast forward and we're at Stagecoach Music Festival.
Helen Owen
Back at Buena Vista, we had one of our repeat VIP guests, Helen Owen, stay the weekend. Helen invited her besties for the launch of her new clothing line collab with Feat, and she did not disappoint.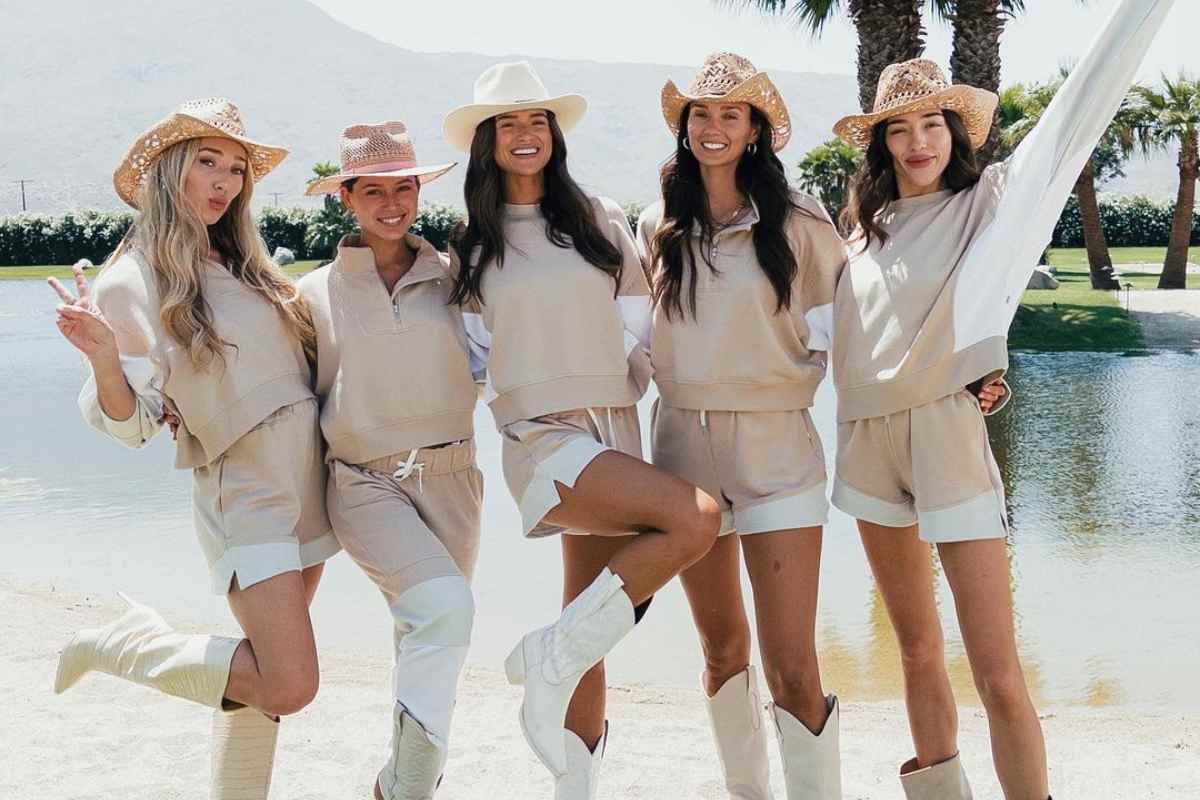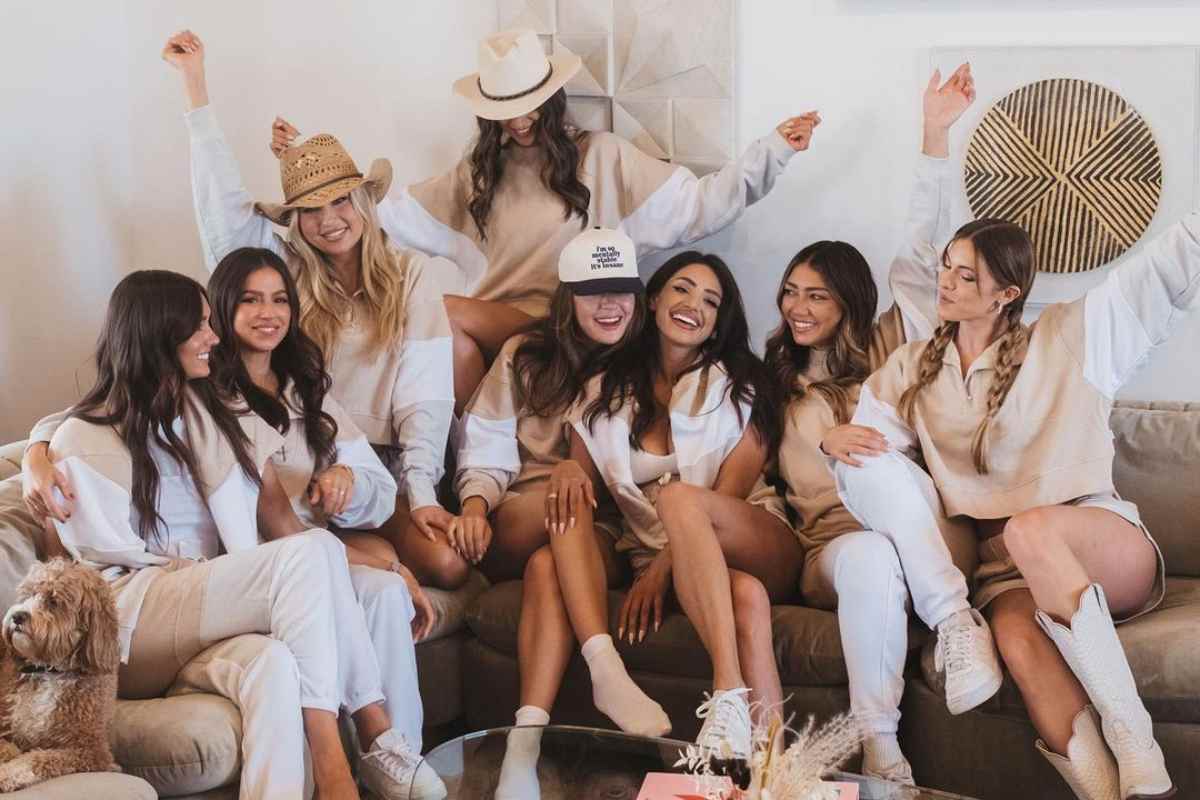 Helen added an AvantStay private chef to her stay who set up a gorgeous brunch with a yogurt parfait, fruit platter, sweet potato hash, skillet frittata, waffles, bacon and roasted potatoes. Sounds like the pre-fest feast of our dreams, TBH.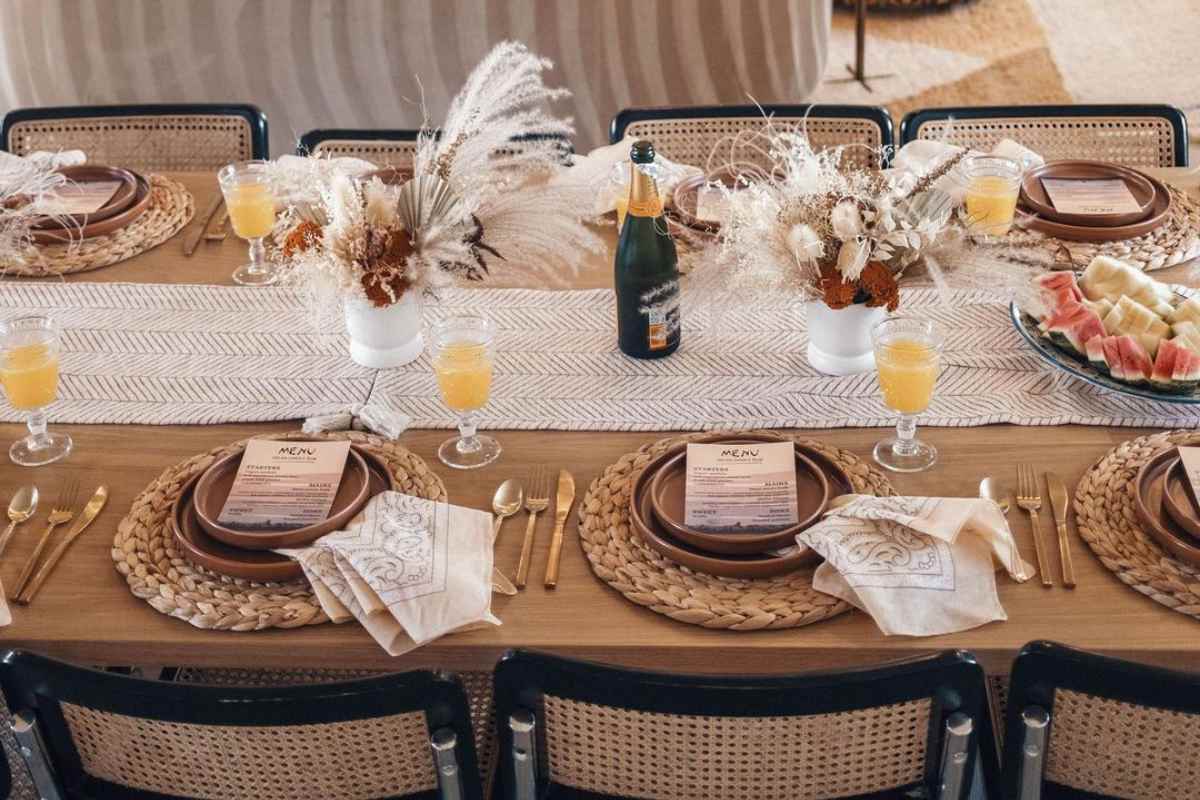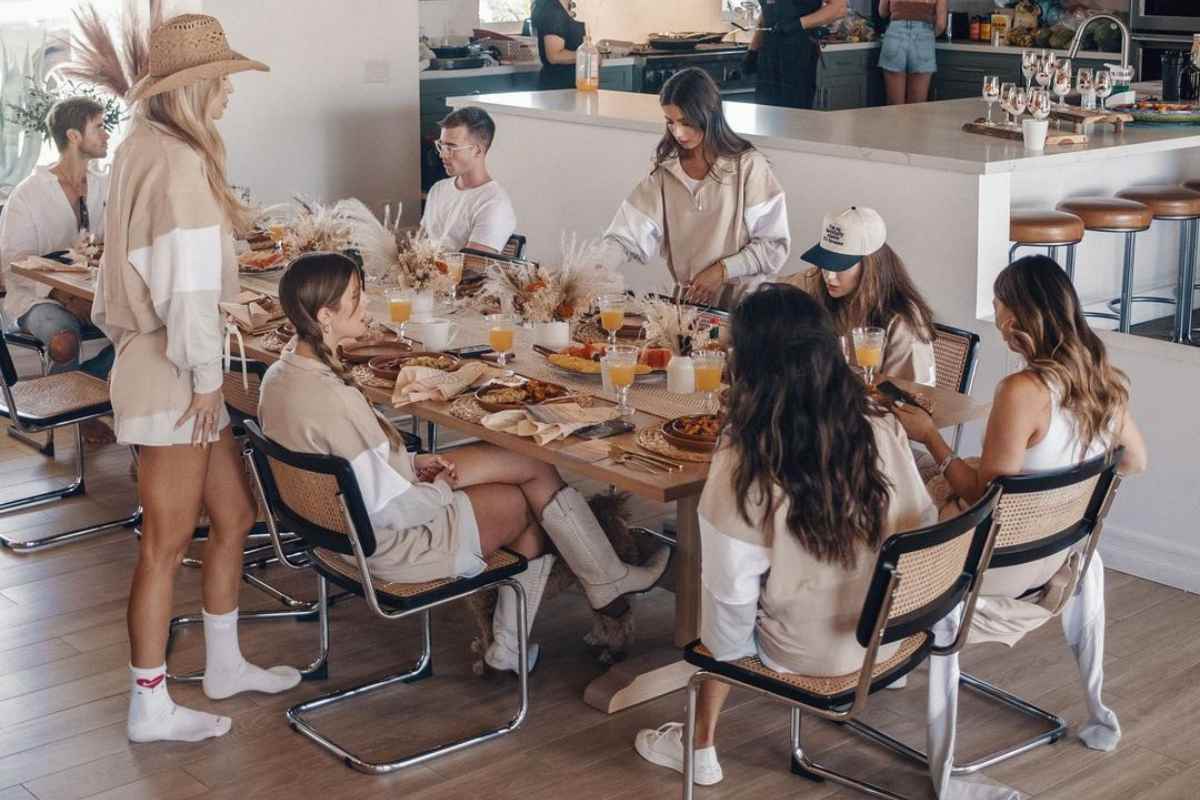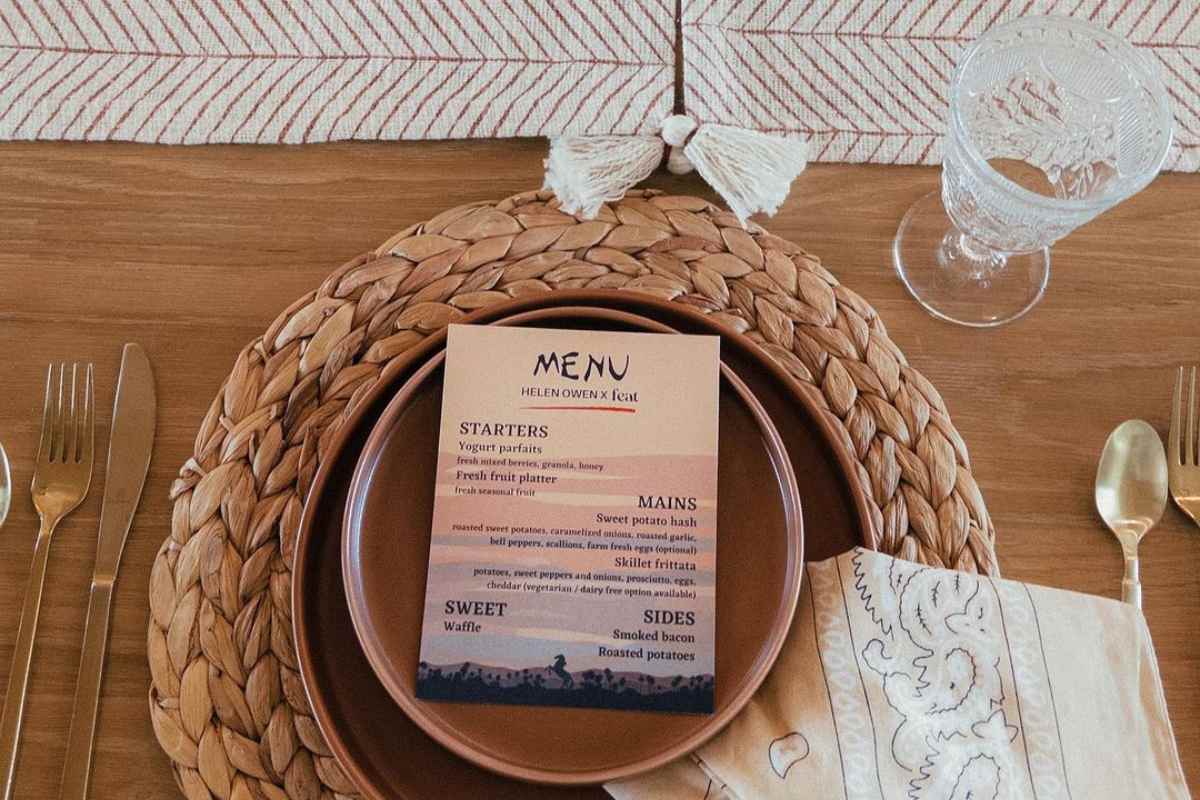 Girl With No Job
Podcaster & social media influencer Claudia Oshry (@girlwithnojob) spent Stagecoach with us at Legends along with her sister Margot and Shannon Ford. While she was there, she recorded her podcast and plenty of entertaining TikToks.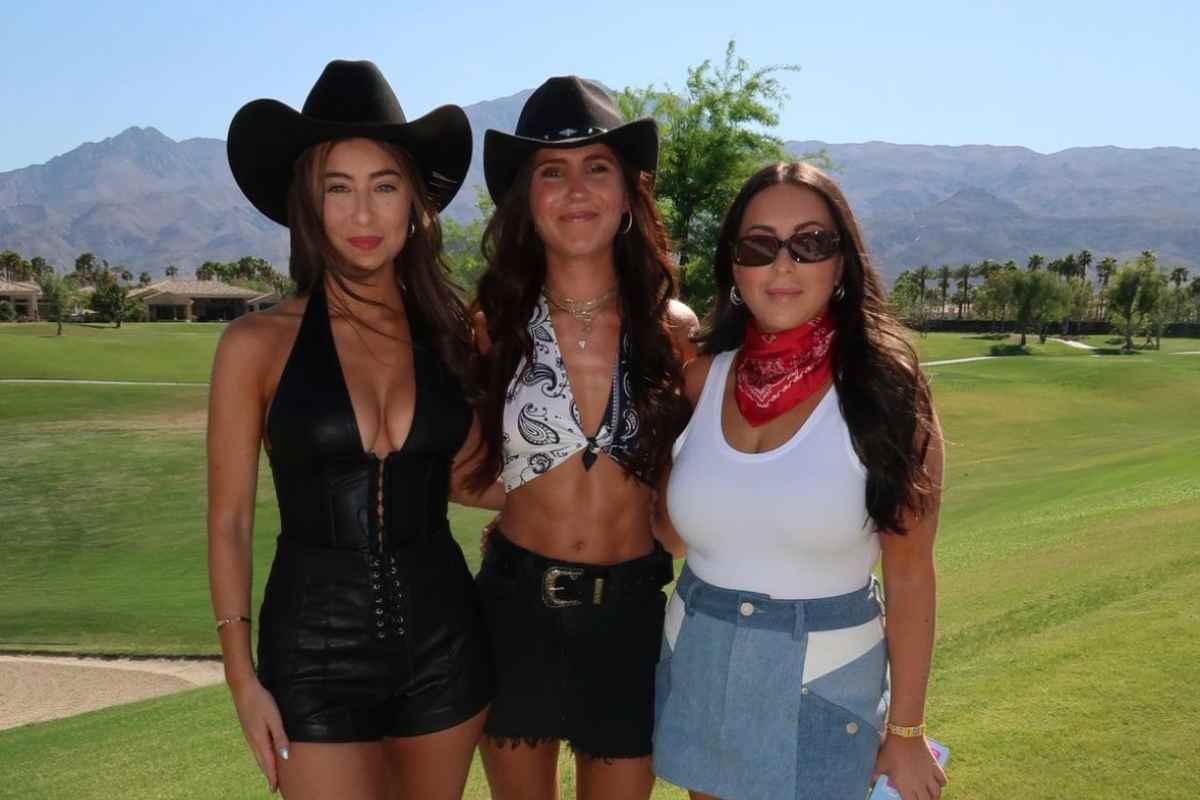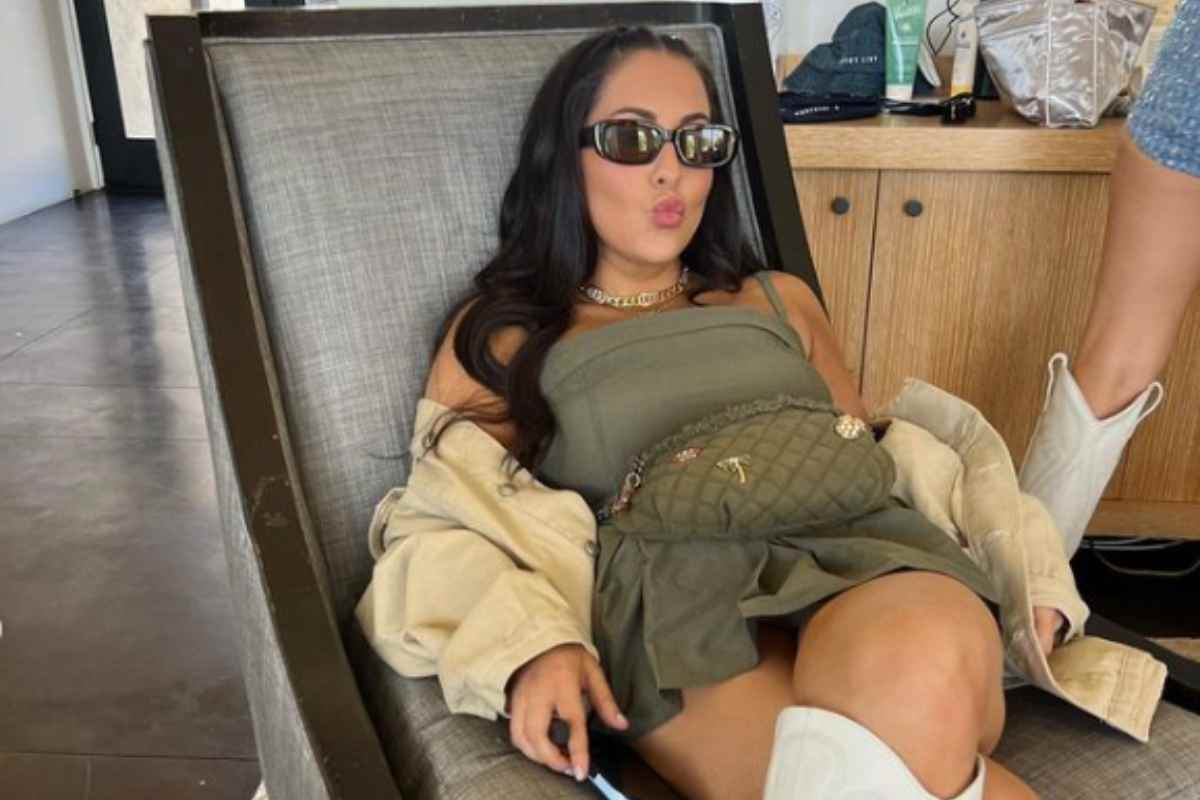 No more FOMO
Don't let FOMO hit again next year. Get ahead of the crowd and lock in your stay for Coachella Valley's hottest fests, while you still can.