Grab your boots, besties, we're going hiking. If you've been meaning to cross some of our nation's great parks off your bucket list, let this be your sign to do it. From Joshua Tree National Park to the Great Smoky Mountains, we've got vacation homes next to all things outdoors. Ready to explore? Let's go!
Joshua Tree National Park
Asteroid – Twentynine Palms, CA
Get in touch with nature at Asteroid. Located right by Joshua Tree National Park, each and every corner of this home's yard features views of the desert surrounding you. Take a day trip hiking and enjoy coming home to this aesthetically pleasing stay with al fresco dining, a hot tub, and a fire pit.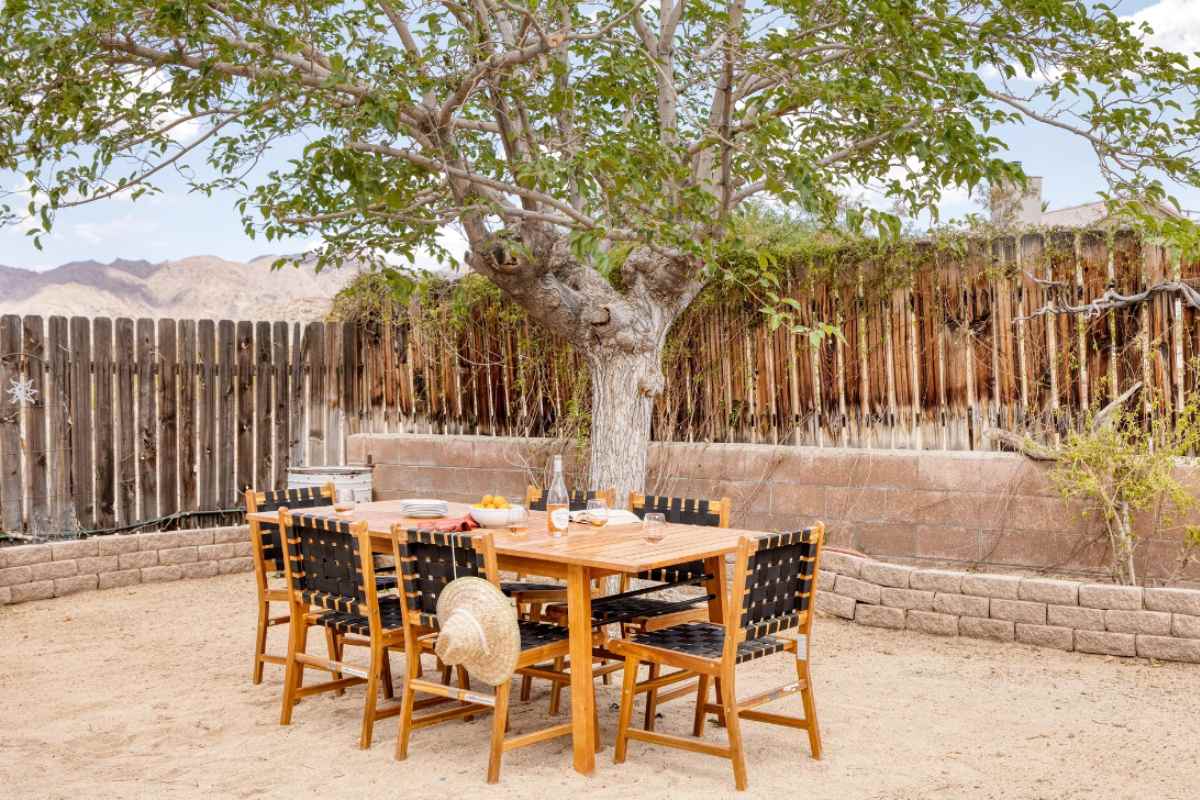 Flora – Yucca Valley, CA
True to the desert, Joshua Tree can get pretty hot. That's why we decided to include this Joshua Tree vacation rental with a pool. Flora is what you'd call a "desert oasis," with its modern interior design, al fresco dining, and hot tub for those chillier nights.
Not only is Flora great for its bodies of water, but it's also pretty great at being a wedding venue. Don't take it from us, take it from our friends at Architectural Digest.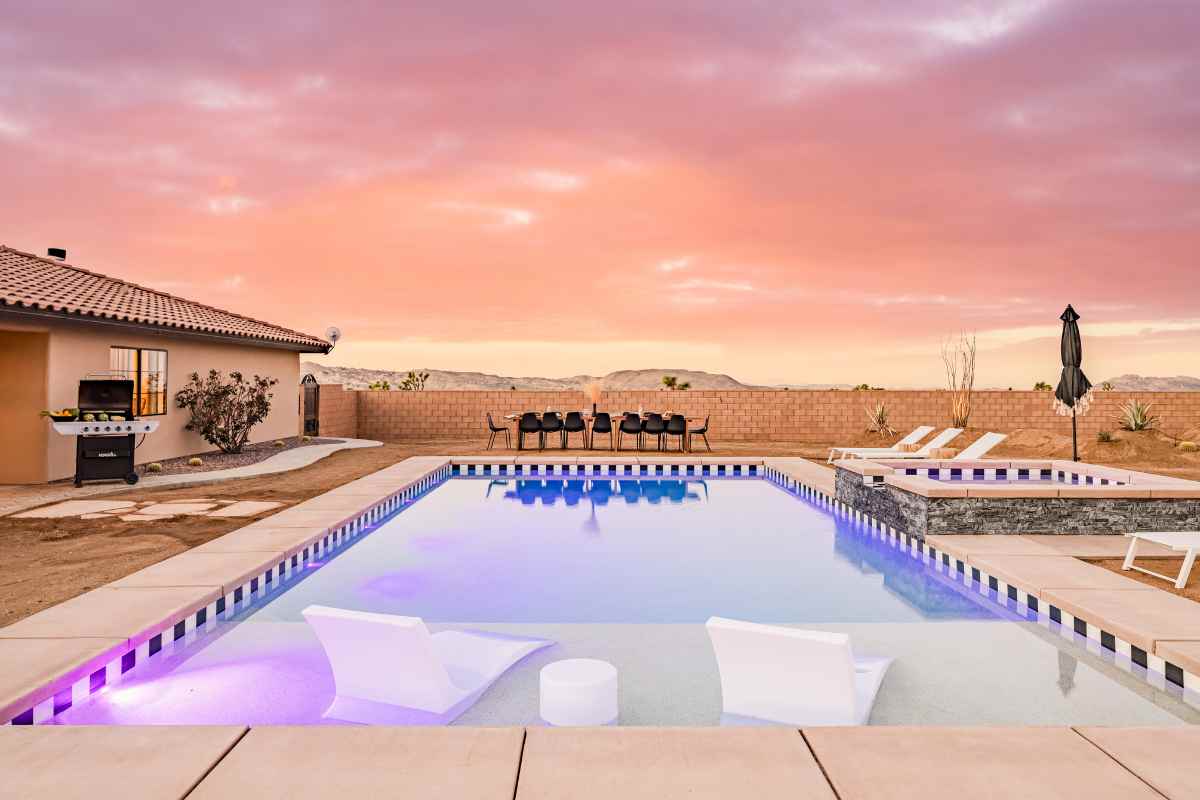 Rocky Mountain National Park
Camber – Breckenridge, CO
This whole town might be high, but you'll be too once you experience Breckenridge. Spend days exploring the Rocky Mountain National Park and all its beauty, then come home to Camber where the outdoors is anything but MIA. Take a breath of fresh air from the hot tub, dine out on the patio, cozy up by the fireplace, and cheers to this mountain getaway.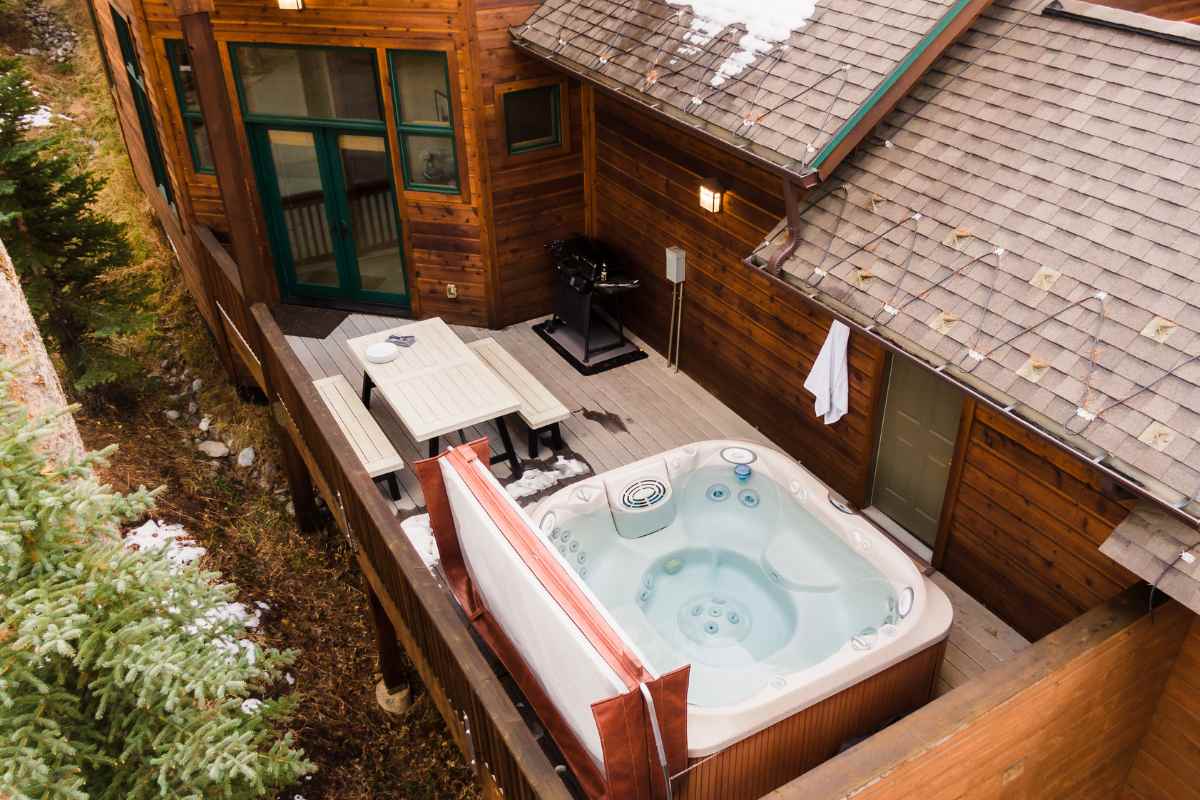 Rocker – Breckenridge, CO
Want to be next to the slopes on days you don't go hiking? Try a stay at Rocker. This ski-in, ski-out stay is located just steps from the Quicksilver Chairlift in Breckenridge. Say hello to luxe amenities like this stay's indoor/outdoor pool, gym, hot tubs, and saunas for all the decompression your heart can handle.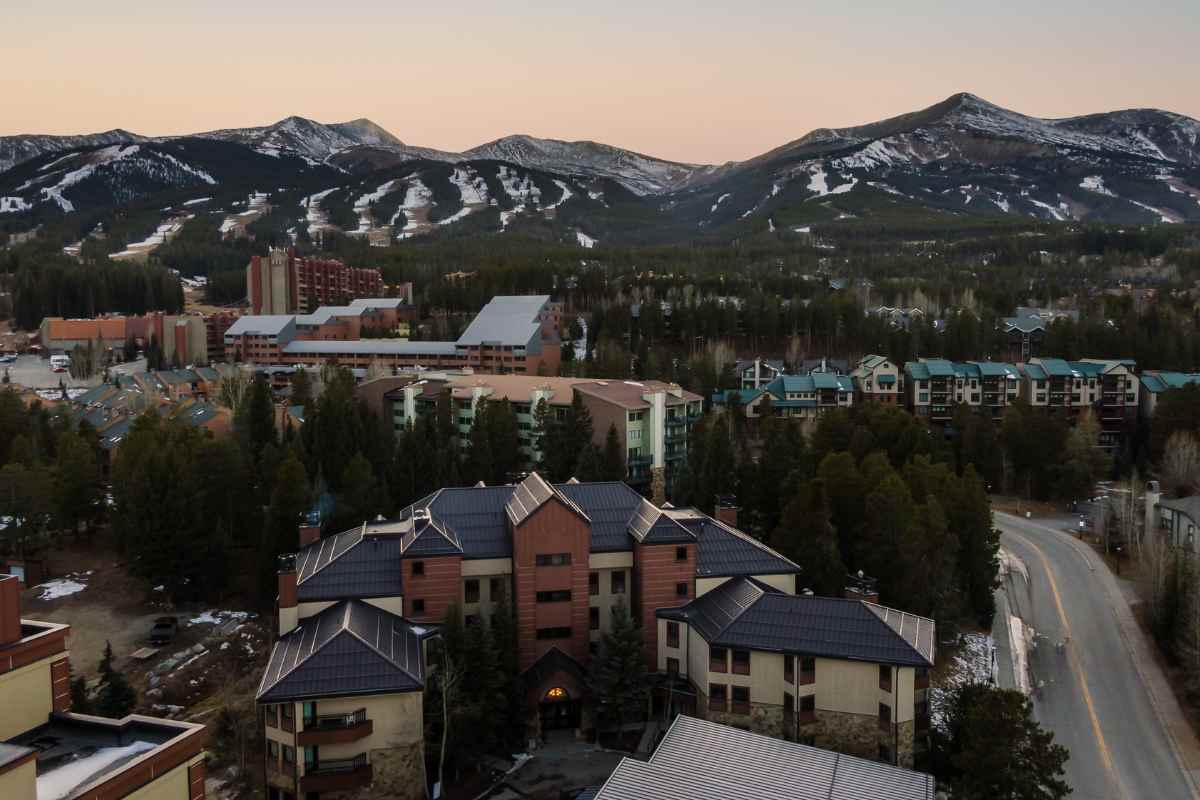 Great Smoky Mountains National Park
Crystalline – Sevierville, TN
Based on a study we totally didn't make up, you're twice as likely to enjoy your hikes when you have a home this great to come home to. Crystalline is the quintessential Smoky Mountains AvantStay – meaning it comes complete with decks on multiple levels, hot tubs, outdoor dining, a movie room, and views for days.
For more homes with movie theaters, check out this article.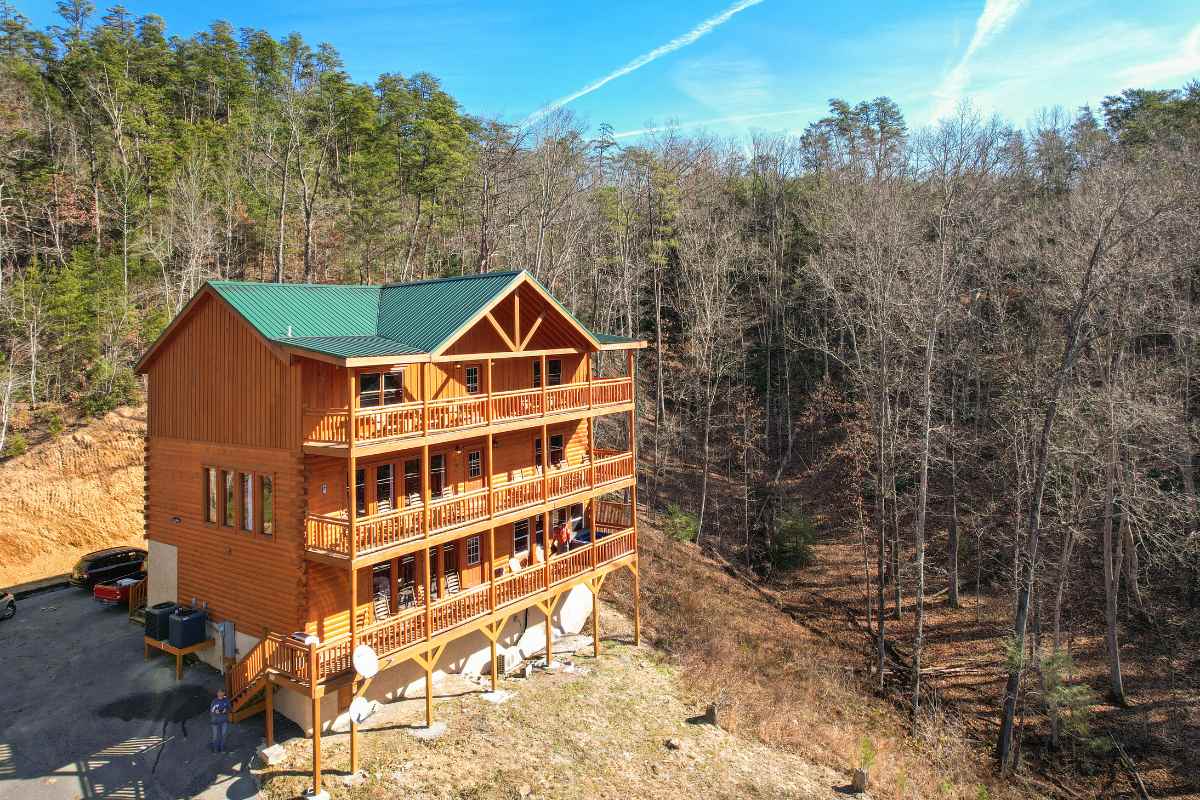 Carter Creek – Gatlinburg, TN
For those looking for a more humble (but not too humble) abode, try a stay at Carter Creek. This is in Gatlinburg, home of Ole Smoky Mountain Moonshine. And not that we're in the business of falsifying scientific studies over here, but moonshine does seem to be pretty good at making those post-hike pains dissipate. Other great things about this home: its fire pit, hot tub, and pool table.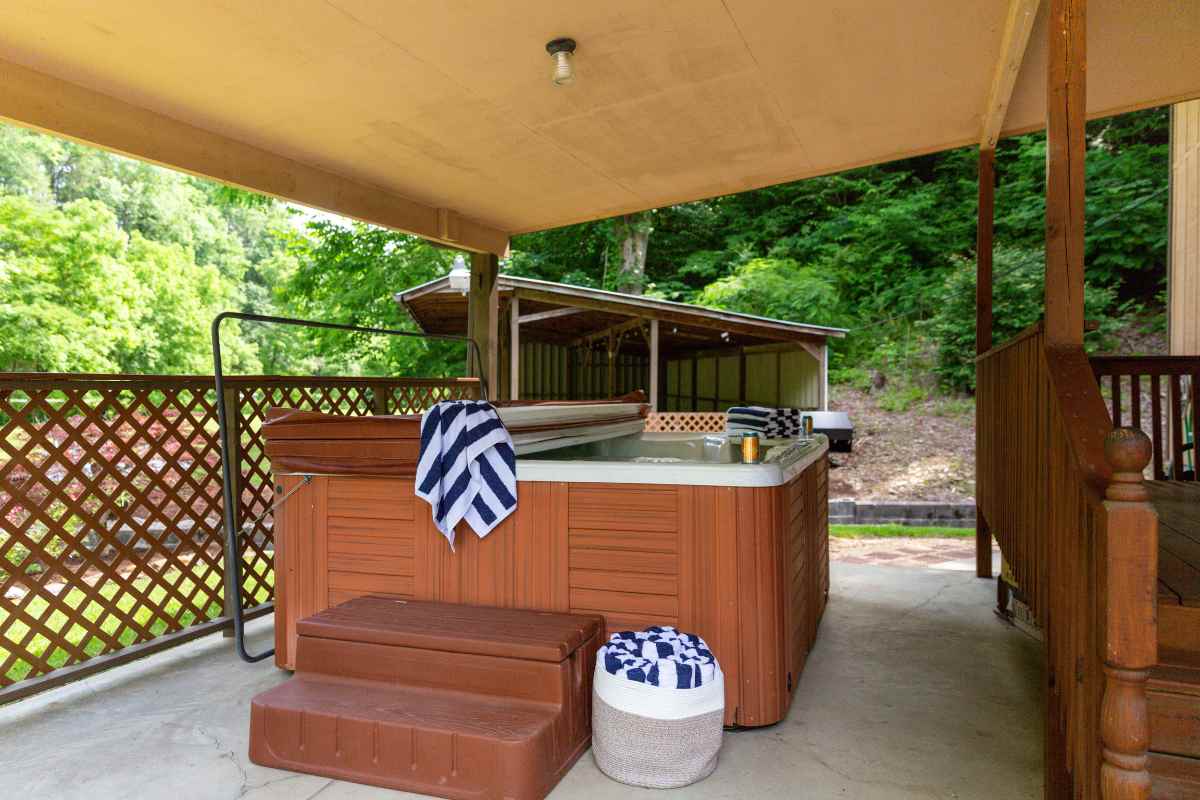 Crater Lake National Park
Smith – Powell Butte, OR
Ever been to Crater Lake National Park? This park is home to America's deepest and bluest lake and is Oregon's only national park! Stop sleeping and secure your stay at Smith, an Oregon oasis located just a hop, skip, and a jump away in Powell Butte. After a day full of exploring, vibe out on this home's balcony – complete with a hot tub, al fresco dining, and fire pit.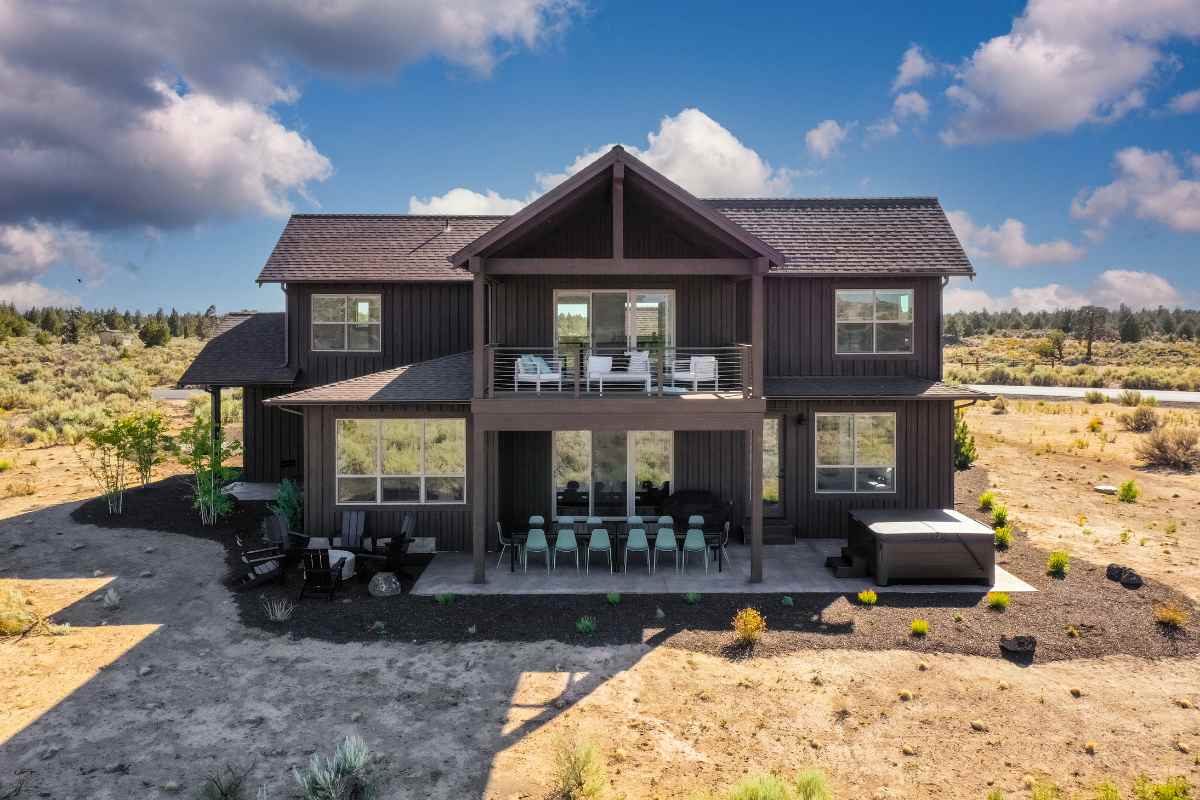 Black Bear Cabin – Bend, OR
For a more secluded stay, take a trip to Black Bear Cabin. This stay blends modern luxury with the natural beauty of the landscape you came for. Enjoy Bend's open skies and stunning sunsets from the backyard with a hot tub, lounge space, and a BBQ/grill for those fresh air meals you've been craving.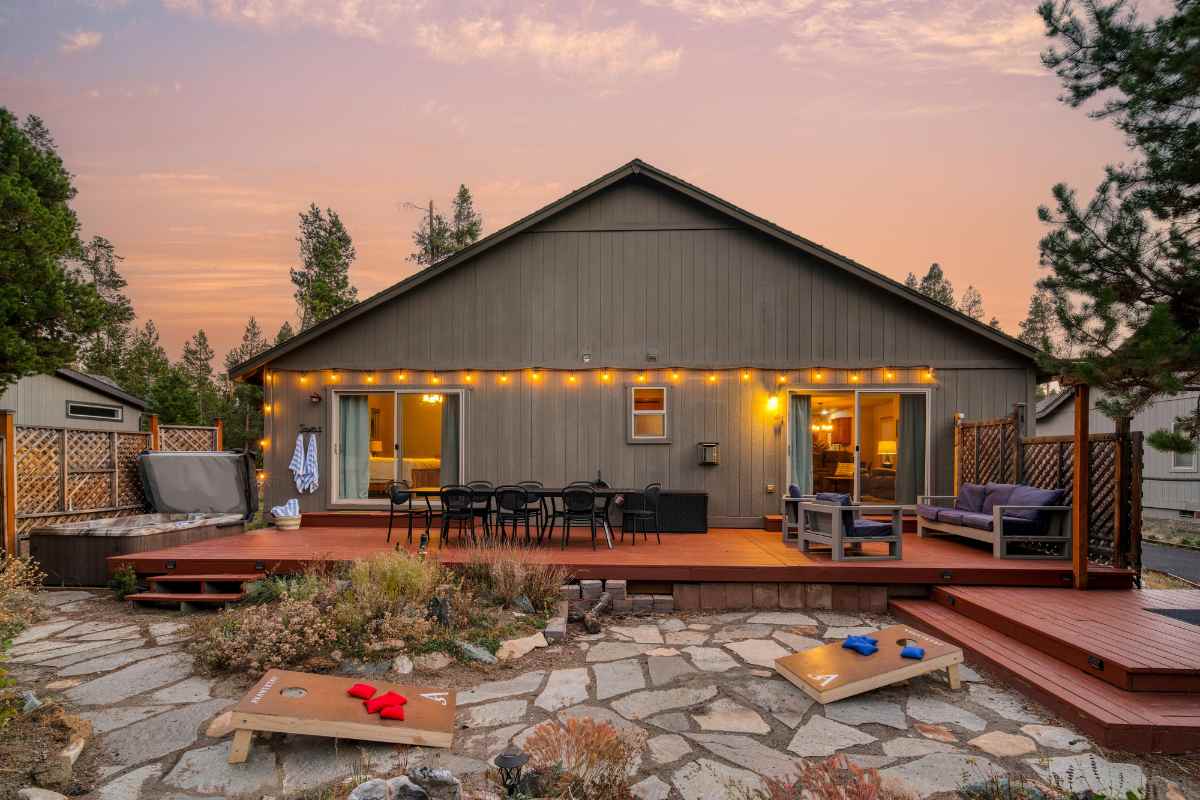 Grand Canyon National Park
Roca Roja – Sedona, AZ
If you don't have the Grand Canyon National Park on your bucket list, WYD? While you're at it, cross off "stay at the coolest vacation home ever" from your list (we know it's there) with a stay at Roca Roja in Sedona. And we hate to admit it, but the views from this home's balcony are so good, you might just forget to take a trip to the parks.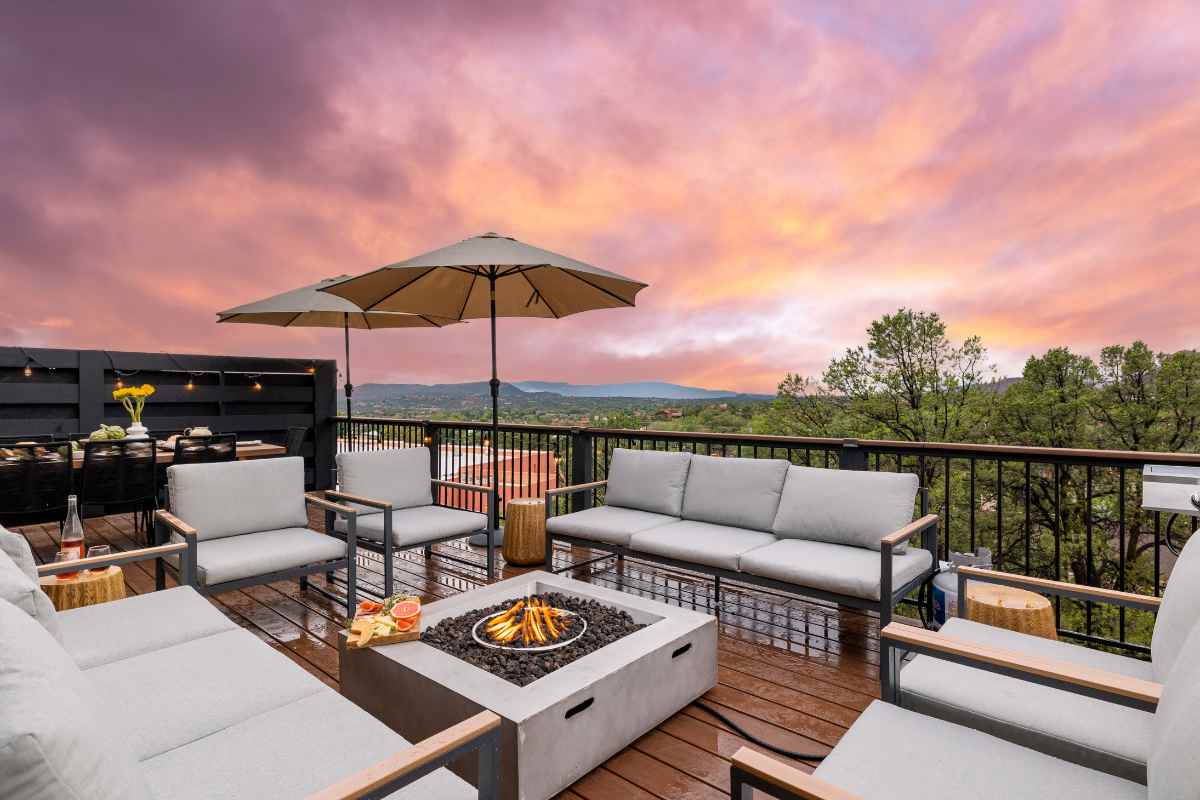 Sol House – Scottsdale, AZ
Want to see the Grand Canyon but would rather be a bit more immersed in city life? Take a trip to Scottsdale. We recommend a stay at Sol House. It's next to all things Scottsdale – plus boasts features like a private pool, bright and airy interiors, outdoor dining, corn hole, a fire pit, and an expansive deck.
Ready for your next photoshoot? Check out the Top IG-worthy Spots to See in Scottsdale.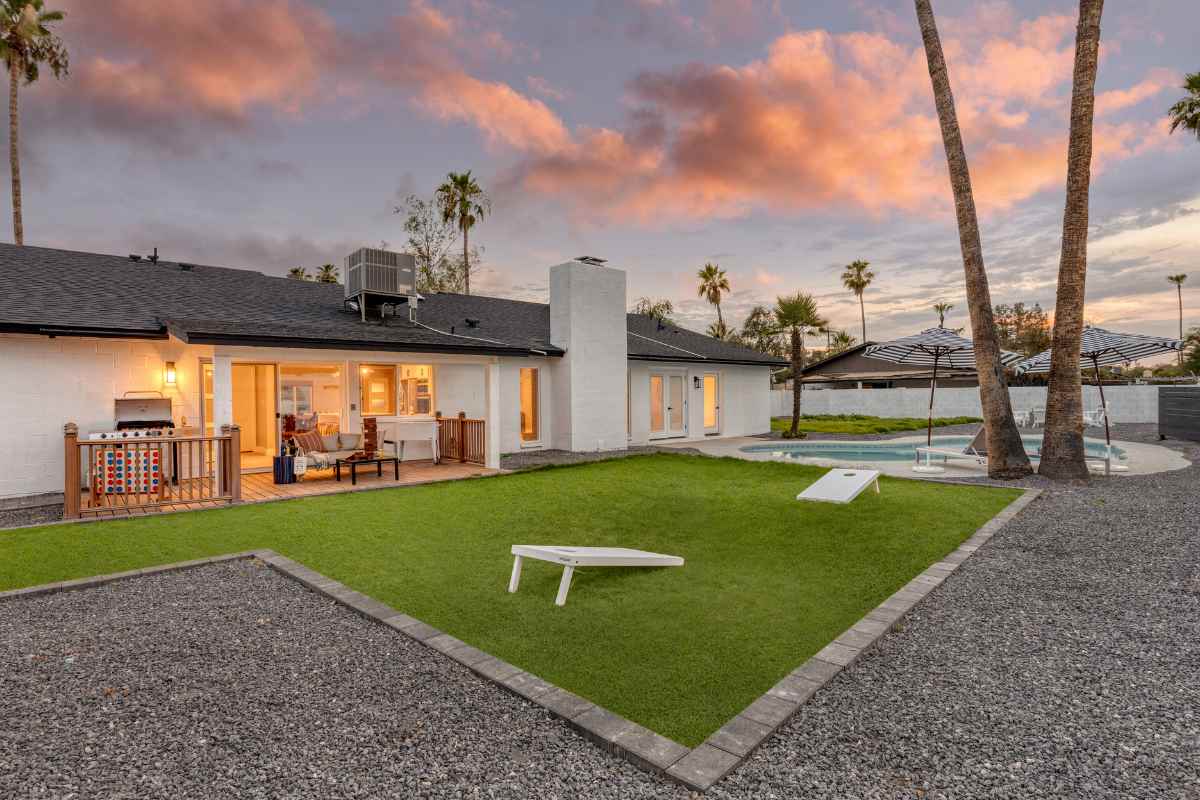 Congaree National Park
Live Oak – Folly Beach, SC
Located near Charleston, you'll find Congaree National Park. ICYMI: this park has the largest tract of old-growth bottomland hardwood forest left in the US. When you're not lost in the world of biodiversity that is Congaree, you can rest your head at Live Oak – our Charleston vacation home that blends indoor/outdoor living and gives you all you need for some well-deserved R&R.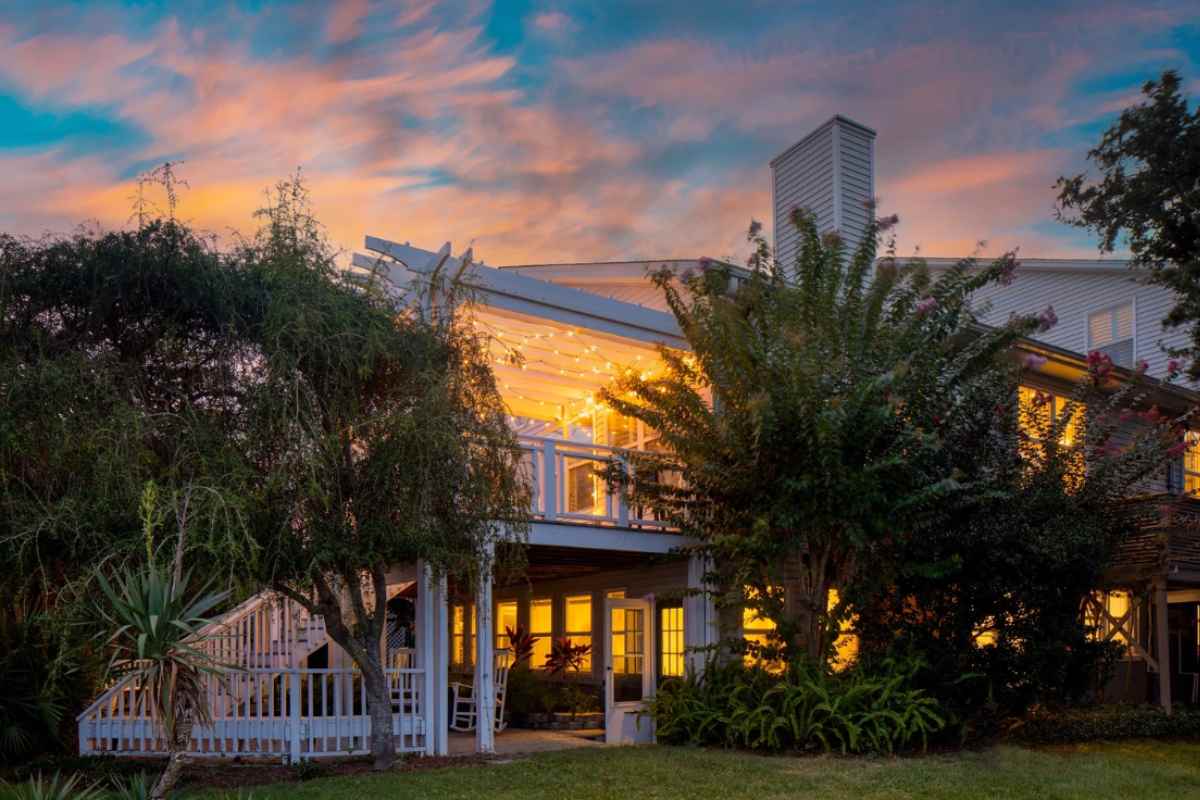 Haven – Sullivans Island, SC
Let's go to the beach! Create the perfectly stacked itinerary with days spent exploring Congaree, posting up on the beach with a read, and exploring the lively history that is Charleston. The first step to making all this happen is with a stay at Haven, our beachfront vacation home with a private pool, rooftop balcony, and plenty of spots to lounge.
Want more water? Check out our Waterfront Vacation Homes.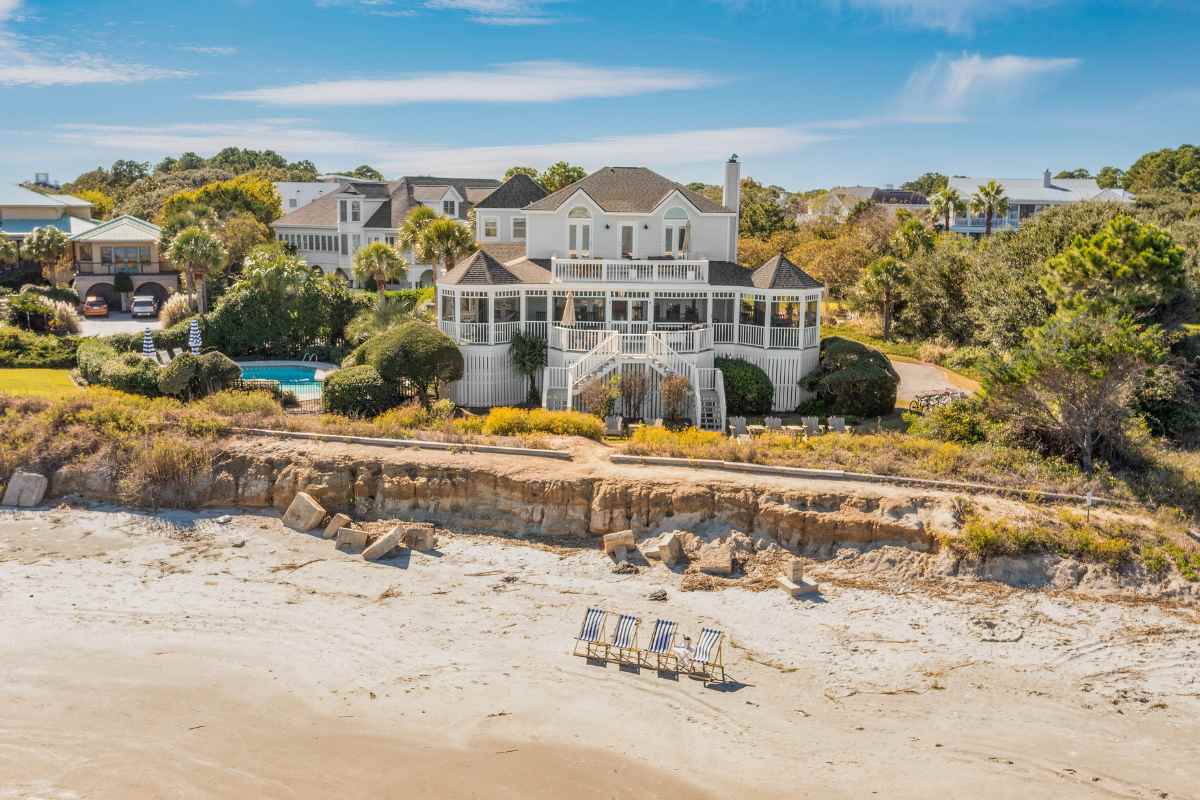 –
The exploration doesn't stop here. Apart from its seamless group travel experience and a plentiful selection of luxury in-app upgrades, AvantStay homes are in primo outdoor locations – even more than what we just covered in this article. Click here to see all our destinations and we'll see you soon!