Charleston, South Carolina is a hidden gem among the growing cities of the United States. The Lowcountry is a top pick for a summer or weekend getaway for many people From the history, the food, and not to mention, the beaches! If you're hoping to explore the Charleston, SC beaches, then this guide has you covered.
What To Expect From Charleston, SC Geography
Wetlands
There are many wetlands across South Carolina, including in and around Charleston. You can see bogs, flatwoods, savannahs, swamp forests, and marshes. These wetlands are important for local wildlife, but also fun to explore, when done safely.
Marshes
You may not expect marsh-front property to be in high demand, but it is. The saltwater marshes are great for exploring, if you're careful around the mud flats and during any storms. You'll see terrapins, otters, crabs, shrimp, periwinkles, and all kinds of fish. You may see the occassional alligator, but they're few and far between.
Of Course, the Beaches
The beaches are some of the most popular waterfront in Charleston, and for obvious reasons! They're gorgeous and full of plenty of activities, like surfing!
Recreation in the Water
If you want to spend your vacation in the water, then Charleston, SC is the right place. Rent a boat to explore the city by water. If you want something more athletic, rent a canoe or a kayak to get a close-up look at the waterfront.
Surfing is always popular, especially in the summer months. Want to catch something for dinner? Go fishing on a charter!
Charleston SC Beaches
Now that you've spent time in the city of Charleston, it's time to hit the beach! The Lowcountry is also home to several South Carolina beaches that can help you relax, work on your tan, or enjoy the beach air. Go kayaking, paddleboarding, or enjoy any other water activity that will keep you in tune with nature.
Folly Beach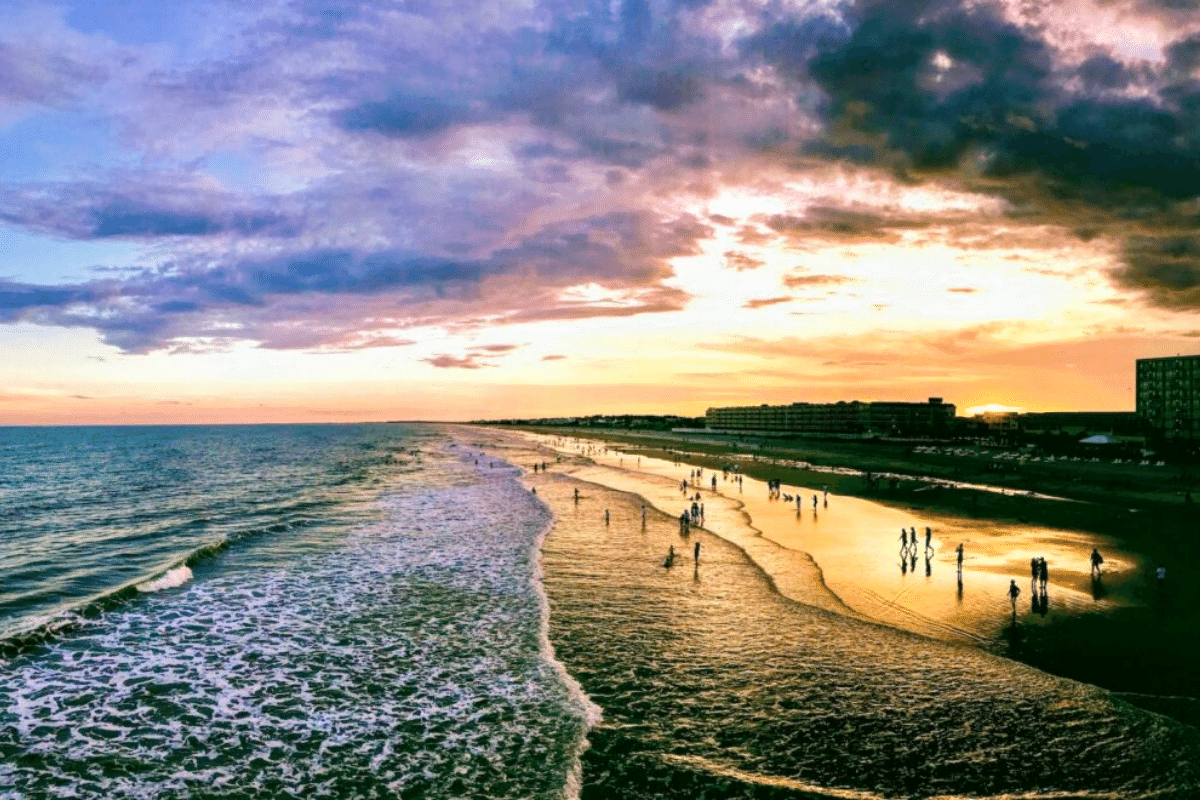 Welcome to what is dubbed "The Edge of America." Folly Beach, South Carolina is one of the best beach towns in the Lowcountry because of its tourist and surfer-friendly attitude.
As the beach with the longest coastline in SC, Folly Beach is about six miles from downtown Charleston. Folly Beach has a unique vibe that you're sure to love. There are a selection of eateries, cafes, and stores so you'll never be bored.
The busiest section of the beach is Center Street Beach, which is situated in front of the Tides Hotel and has Folly Beach Pier in the middle. This fishing pier is the second-longest on the east coast at 1,045 feet. It is fantastic for walking, fishing, and enjoying stunning coastal views. Folly Beach County Park also offers public beach access.
Our fantastic Folly Beach beachfront home Lighthouse is a top choice for travelers who want to take their Charleston beach vacation to the next level. Featuring rooms for up to 16 guests, Lighthouse is a great place to host you and your friends on your next group travel.
Isle of Palms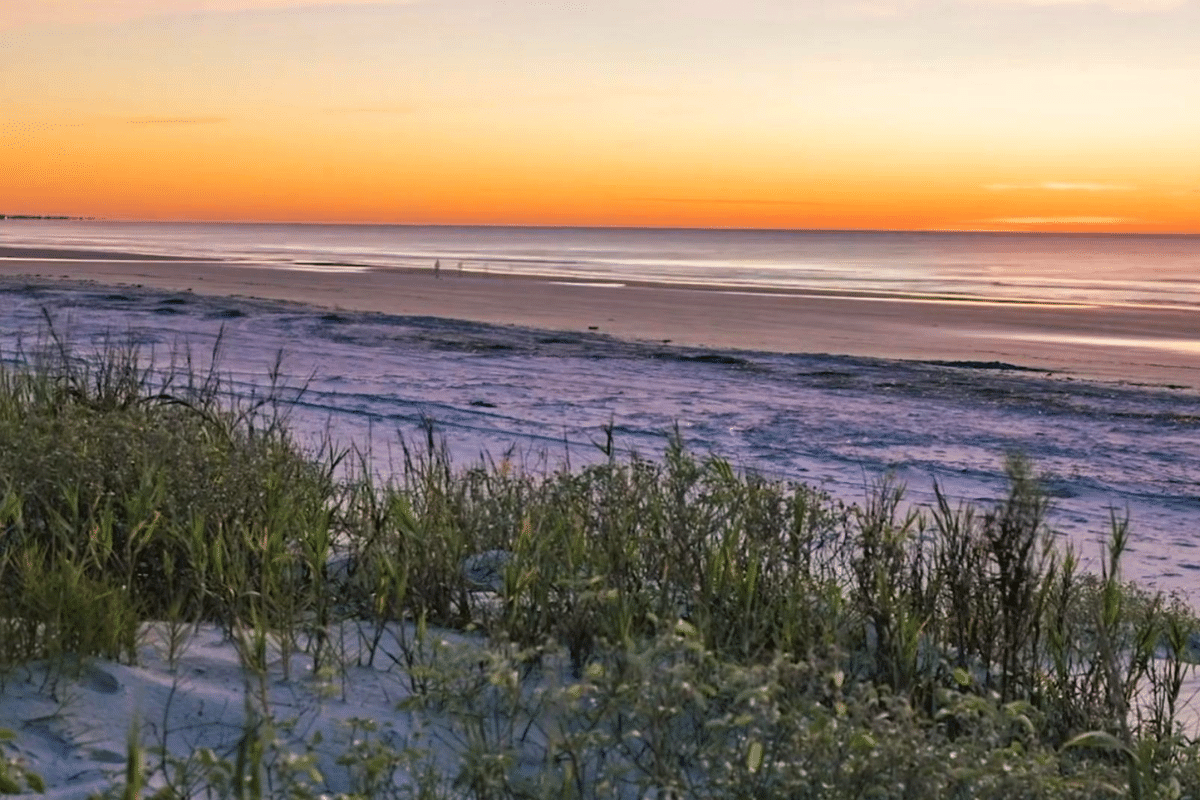 The most developed beach in Charleston is the Isle of Palms beach, one of many barrier islands in South Carolina. A 25-minute drive from downtown, this Charleston beach features a tight "no alcohol" regulation to create a family-friendly atmosphere. The quiet waters and the cleanliness make this a calming, scenic destination for any Lowcountry tourist.
Isle of Palms is close to restaurants, stores, and pubs. The Isle of Palms County Park also features showers and restrooms for those who want to rinse off after a long day at the public beach. It also offers a playground and umbrella rentals to meet all your beach needs.
Additionally, Isle of Palms has more parking options than the other greater Charleston-area beaches. You can park in one of two public lots close to the beach for a charge. Metered parking places are available along Ocean Boulevard and other roads.
AvantStay has beautiful lodging options for those seeking an Isle of Palms vacation, including the Lumie, Pelican, and Derby, which can fit 12 or more guests. These oceanfront properties will leave anyone in awe.
Kiawah Island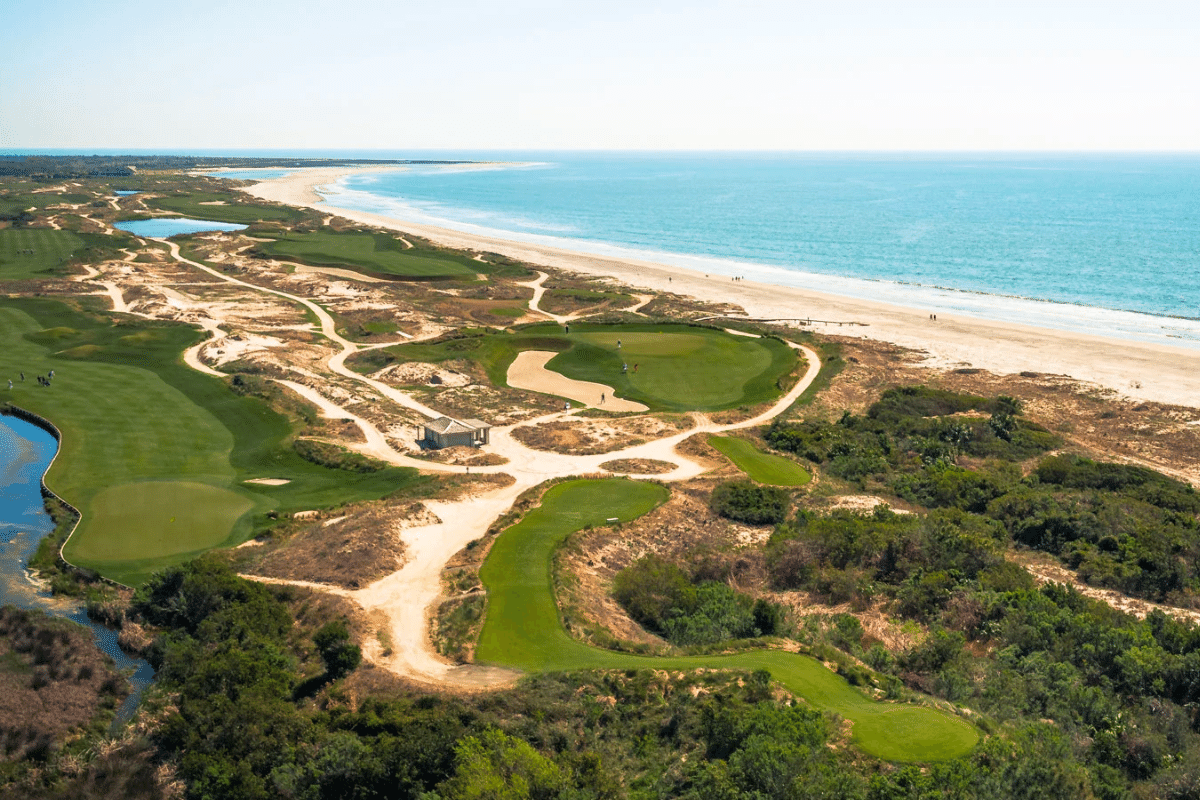 There are 10 miles of immaculate beaches at Kiawah Island beach. This area is committed to protecting the environment. As a result, Kiawah provides visitors with some of the most pristine beach experiences you will find on the East Coast of the U.S. Kiawah also gives you access to some of the more secluded beaches in the Lowcountry.
If you're a golf fan, the PGA Tour makes regular stops at the Ocean Course at Kiawah Island. Most recently, the course hosted the 2021 PGA Championship. The game does not stop with the Ocean Course; there are seven award-winning golf courses in the area. You can fit in a game at the golf resort with your buddies or play a relaxing round by yourself.
AvantStay's closest option for Kiawah Island is the Ocean's Eye property. Ocean's Eye is the place to stay if your beach party is large. With six bedrooms and six bathrooms, there is enough room for privacy for anyone. The pool on the property is sure to be a hit!
Sullivan's Island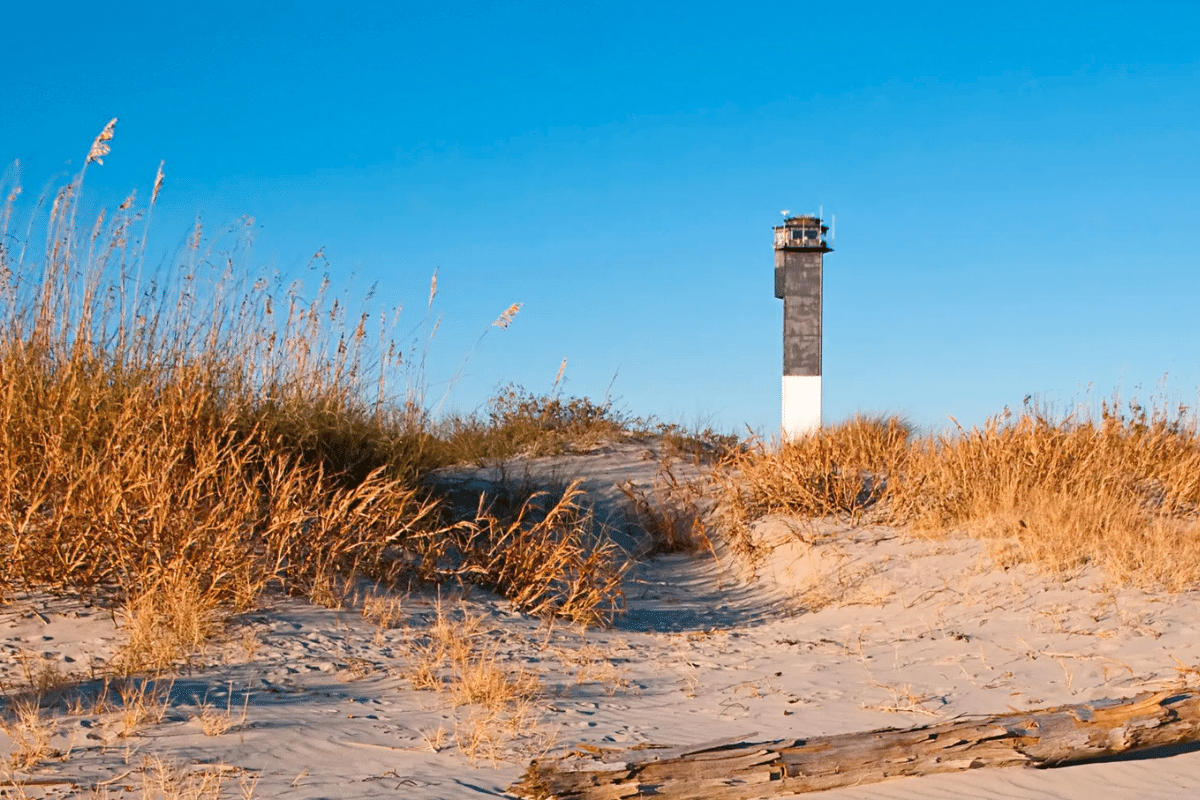 Are you seeking a true beach getaway, where civilization seems to have barely touched the coastline? Welcome to Sullivan's Island, another one of the barrier islands in the Lowcountry.
Sullivan's Island Beach is for the hardcore beach enthusiast. No resorts. No hotels. No overdeveloped areas teeming with humanity. With three miles of pure, white sand beaches, Sullivan's Island offers stunning views of historic areas like The Battery, Fort Sumter, and The Morris Island Lighthouse. The Maritime Forest and Poe's Tavern are also worth the trip!
Do not be fooled, though. Sullivan's Island is still busy during the critical summer season. It is not uncommon to see games of volleyball dotted all over the beach.
AvantStay has two delightful options on Sullivan's Island: the Haven and the Raven. Both options house up to 12 guests. The Raven has a beachside pool, which means the waterworks never end for the kids while you take in the views from the balcony. The Haven is a traditional sprawling Southern home with gorgeous scenery and plenty of places to relax.
Seabrook Island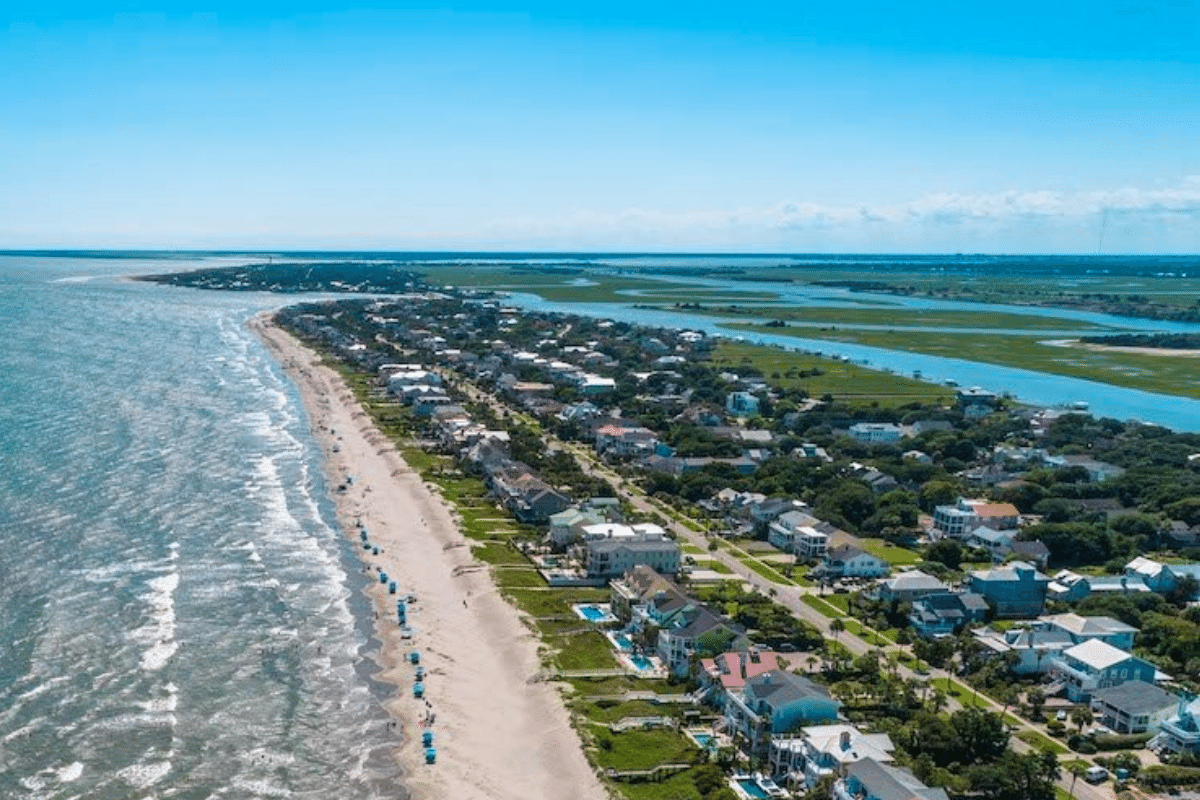 Have you had enough barrier islands? Too bad! Seabrook Island is yet another Lowcountry island with enough beachfront property and coastal fun to appeal to anyone. The private and gated community on Seabrook Island is roughly 30 minutes from downtown Charleston. It has several beaches that every member of your party will enjoy—even the furry ones!
North Lagoon Beach is a well-known, dog-friendly beach that allows your pups to run around leash-free (make sure you clean up after them, of course). If you want to see dolphins, you'll find them at North Beach. Then there is Pelican Beach, where the lack of waves may be bad for surfing, but wonderful at creating a stunning atmosphere to watch the sunset.
Conclusion
The beaches of Charleston, South Carolina offer many options for your vacation. Whether you're in the area for family or fun, the beach is the perfect destination for anyone, from nature lovers to those who like the finer things in life. To make your stay perfect, a room at one of AvantStay's properties is sure to make your trip to the Lowcountry unforgettable.