No passport required! These homes are meant for those who want to feel like they've traveled abroad, at a fraction of the cost. With features like Spanish architecture, Greek-like sculpture gardens, Italian kitchens, and more, this article comes complete with all you need for a budget-friendly/at-home European vacation. After all, it does seem like everyone and their mother has found a way to make it over there this summer and the last thing you'd want is to feel left out.
Mirabella – Coachella Valley, CA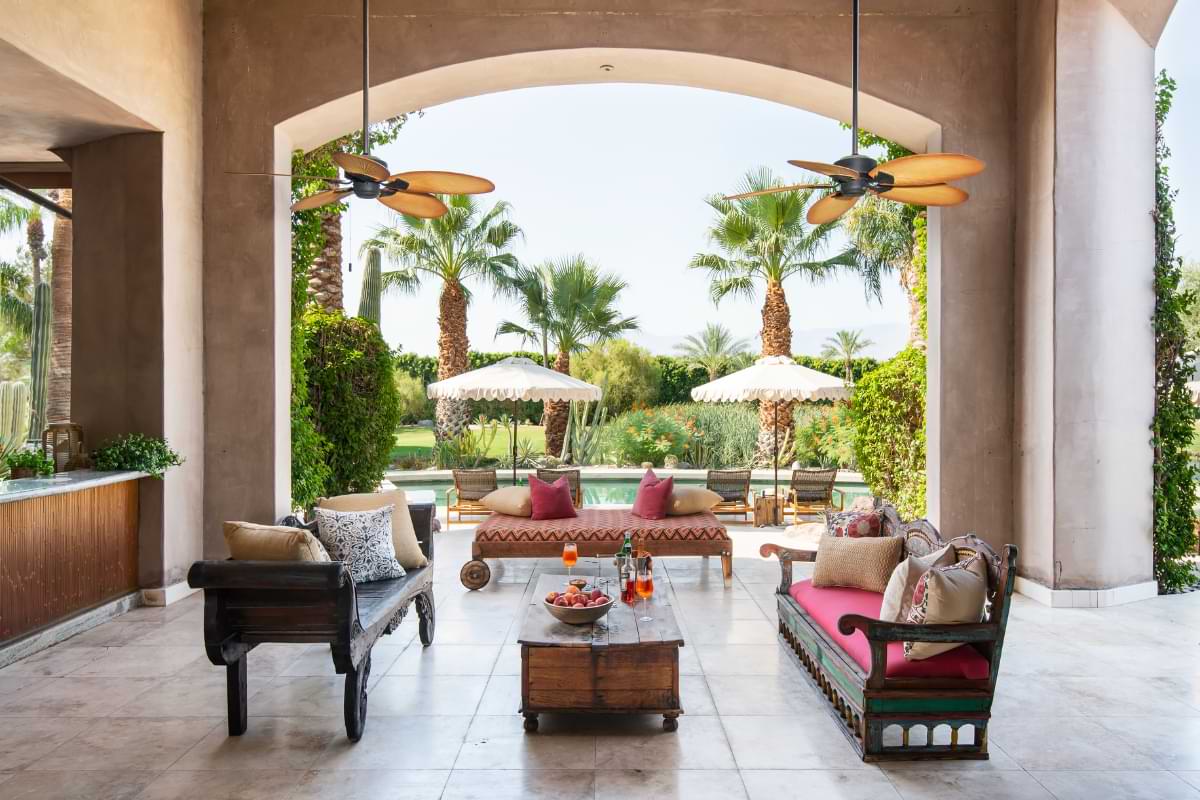 Pinterest boards, you've met your match. Go ahead and save Mirabella to your dream wedding board (or visit one of ours), especially if you're the type who wants to have a destination wedding. This estate comes with three Mediterranean-style homes, a private lake, a beautiful pool, and a ceremony-worthy stable.
Via del Sur – Temecula, CA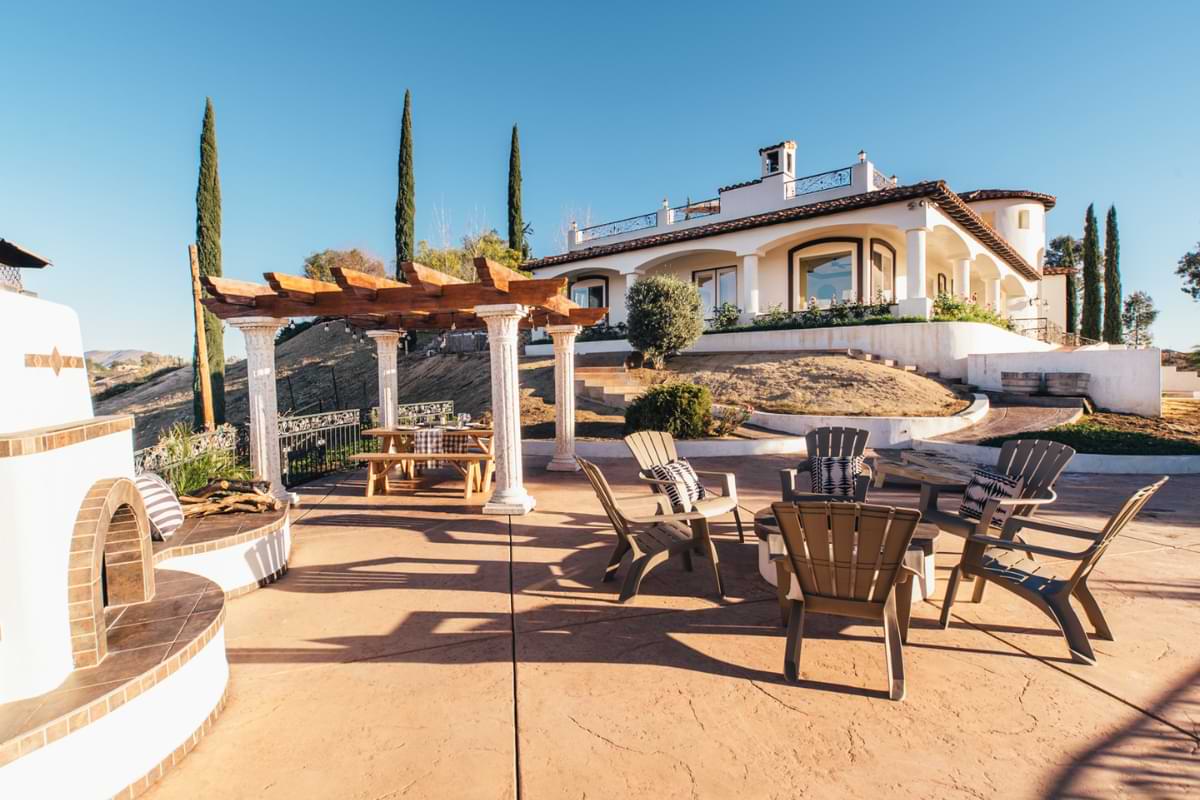 From the gazebo, to the Spanish-style roof, to the Italian Cypress trees, Via del Sur is a dream come true for those looking to mentally cross the Atlantic. Make your stay here even more luxurious by booking a private chef via the AvantStay app and have the Mediterranean food come to you.
Paradiso – Coachella Valley, CA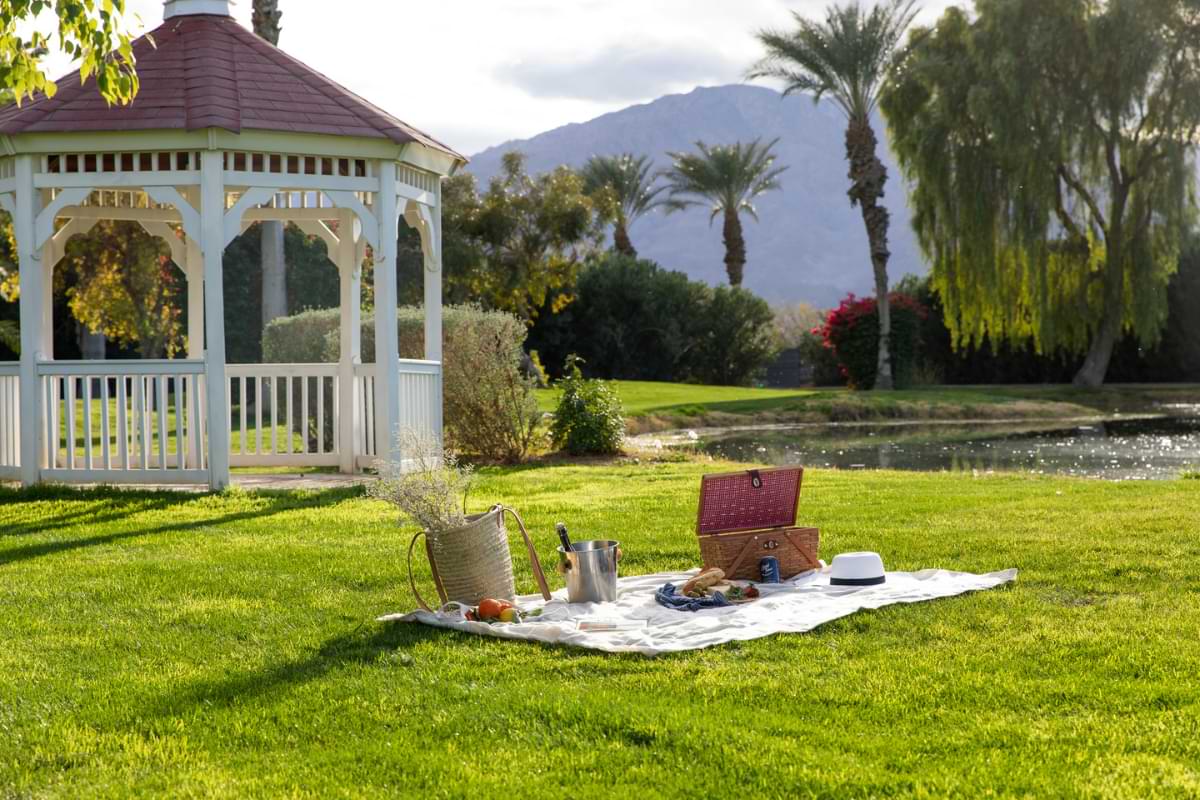 Welcome to paradise at Paradiso. This lush 5 acre property is a Tuscan-style oasis just waiting to be explored. Play bocce ball in your own private court, chef it up in the modern chef's kitchen, or set up a picnic around the lakeside gazebo.
River House – Hudson Valley, NY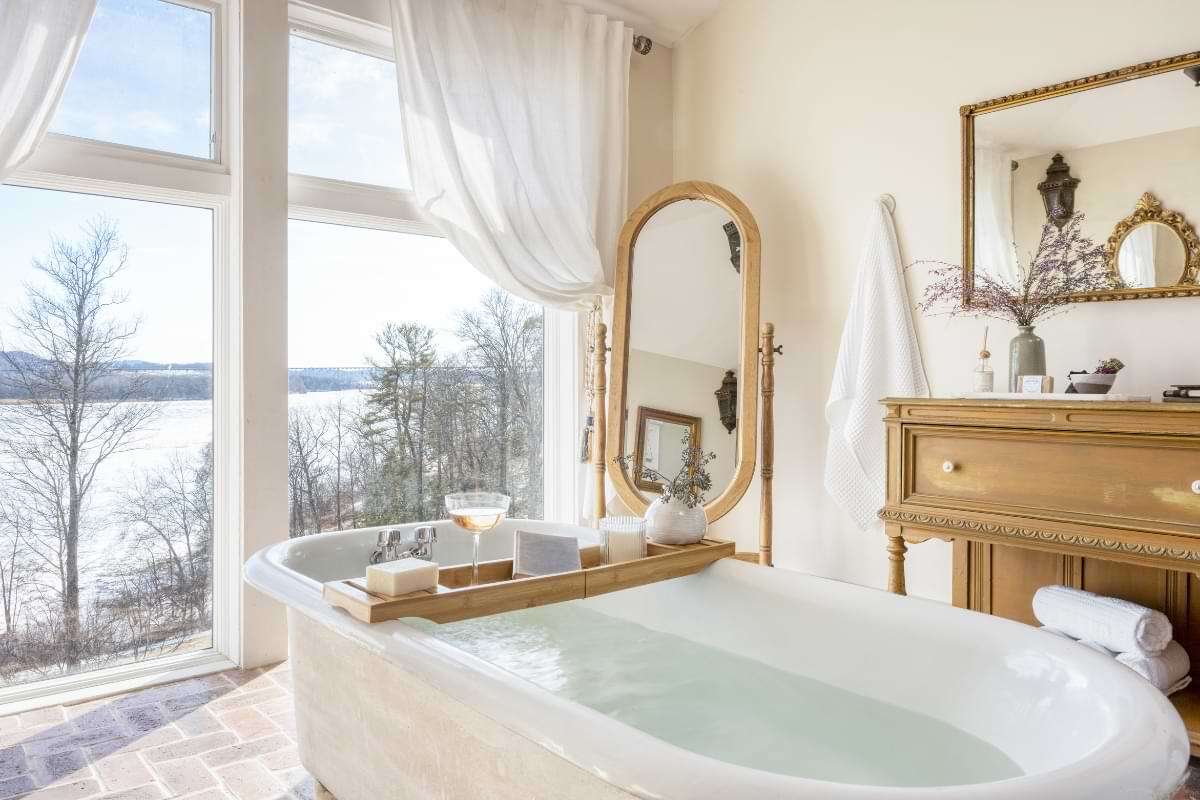 The interiors at River House make us feel like we're posted up right on the Seine River in Paris, FR. Whether you decide to spend your time getting your tan on at the pool or indulging in a nice summer read on the cozy couch, this home's bright and airy interiors promise to make you feel like you're overseas.
Cherry Ridge – Breckenridge, CO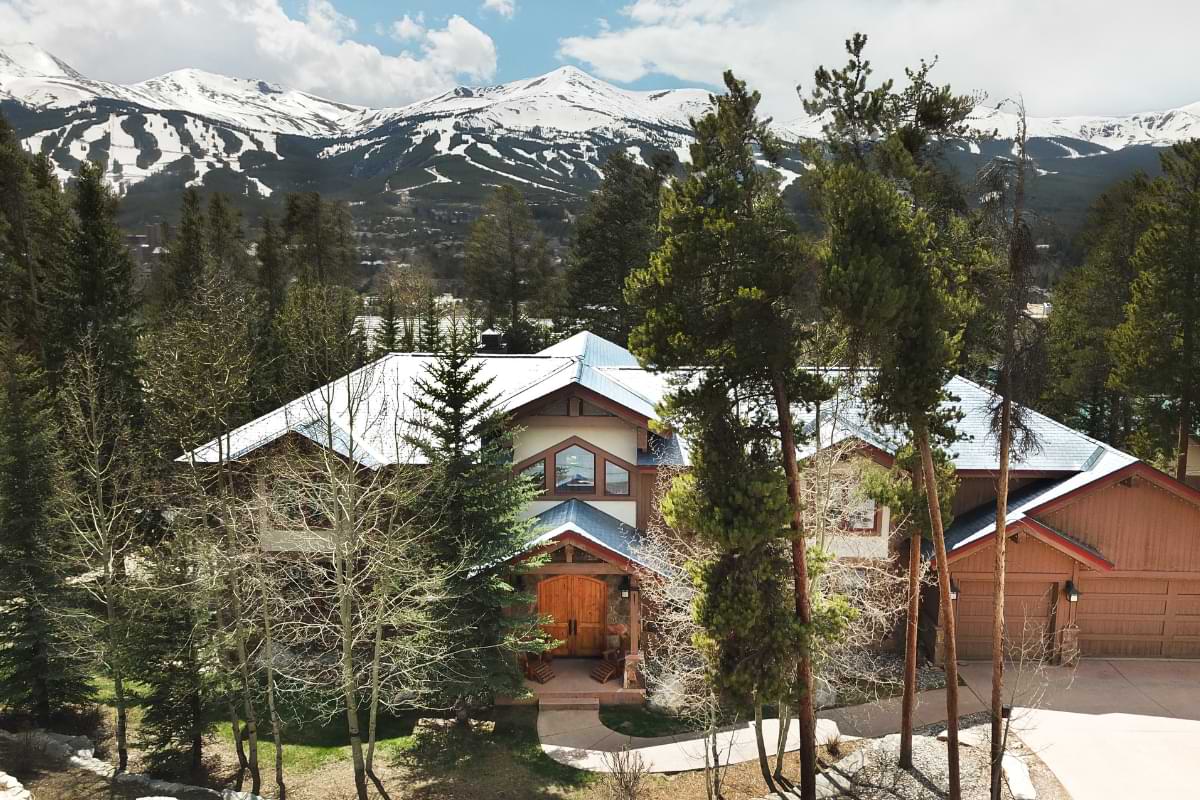 It's not the Swiss Alps, but it might as well be. This home is tucked neatly away in the mountains of beautiful Breckenridge. With an expansive deck wrapping around the entire home, you're guaranteed to soak up all the wonders of a Colorado summer at Cherry Ridge.
Lakeview – Lake Tahoe, CA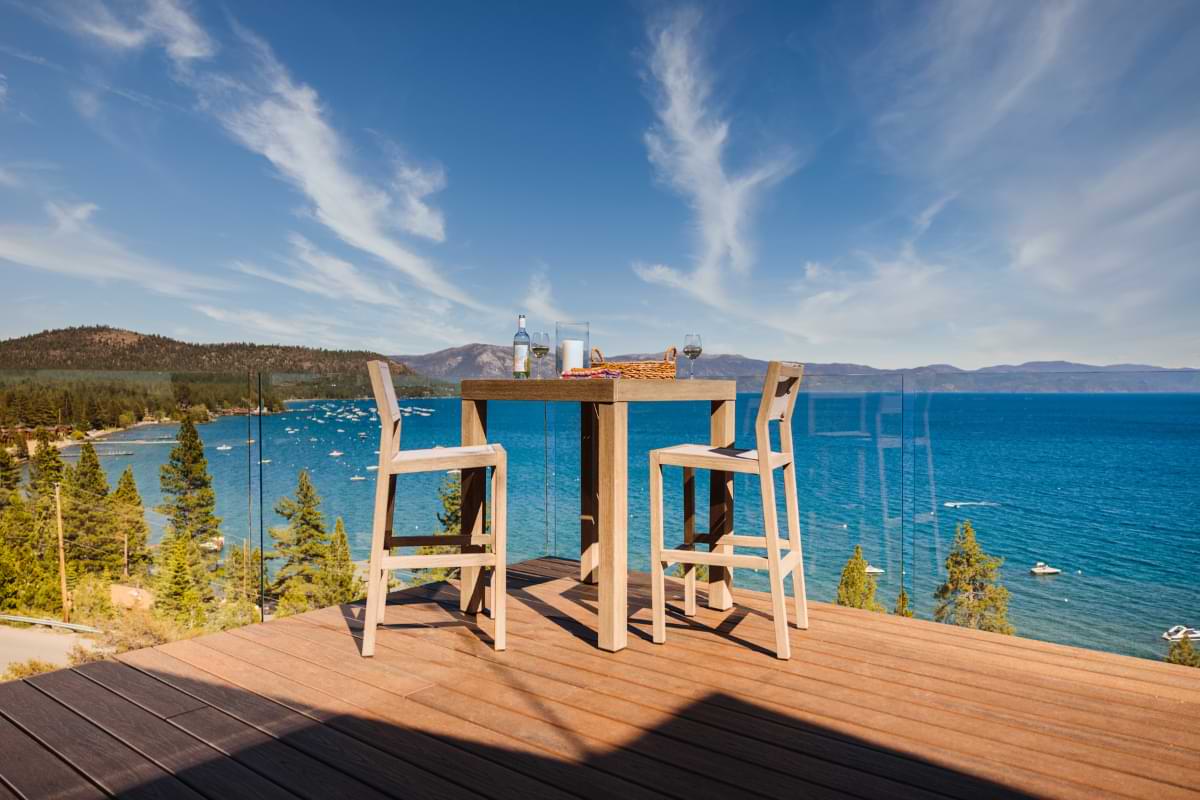 This wonderful lakefront property made the European cut for its views. Comparable to the Lake Como area of Italy, Lakeview is made for those water lovers that don't want to break the bank just for a nice backdrop.
Vista del Mar – San Diego, CA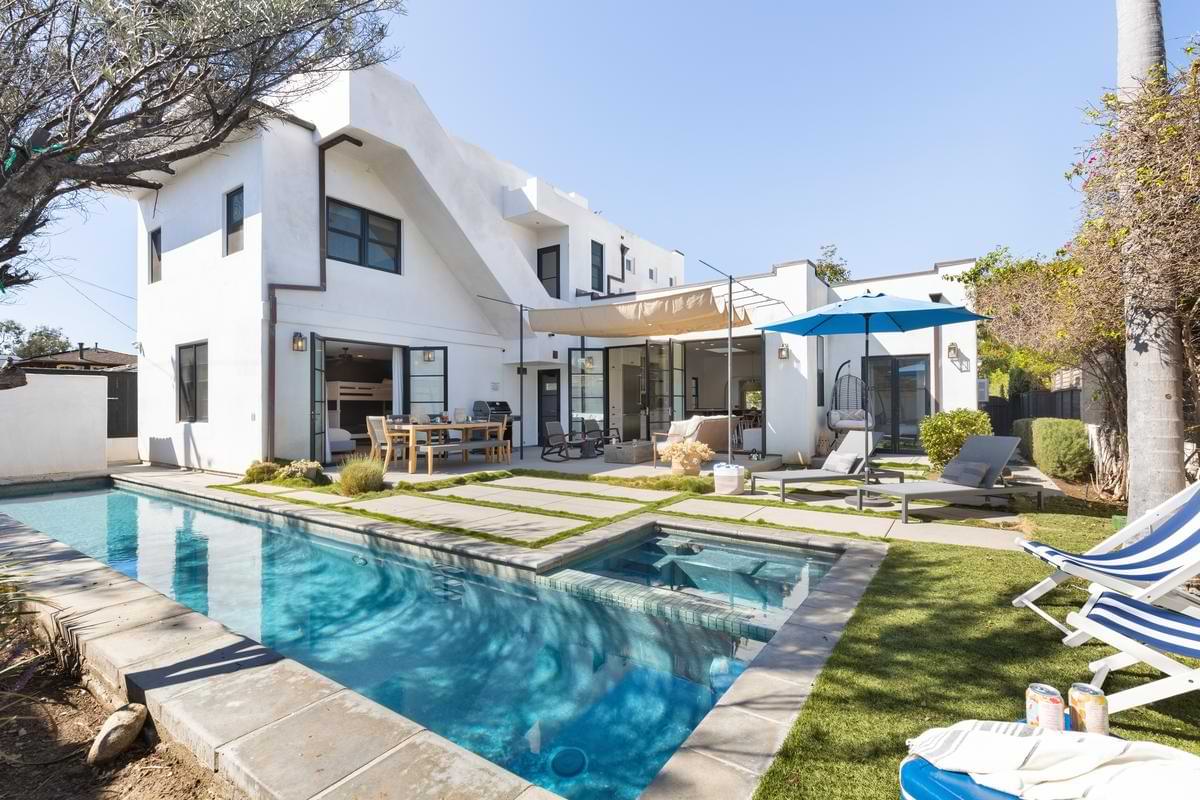 All white and blue stripes, you guessed it – this one's giving us Greek. San Diego can become Santorini at Vista del Mar, the beachy escape located in La Jolla. Sunbathe the day away on the spread out deck or walk down the street to a lovely white-sanded beach.
Villa Valencia – San Diego, CA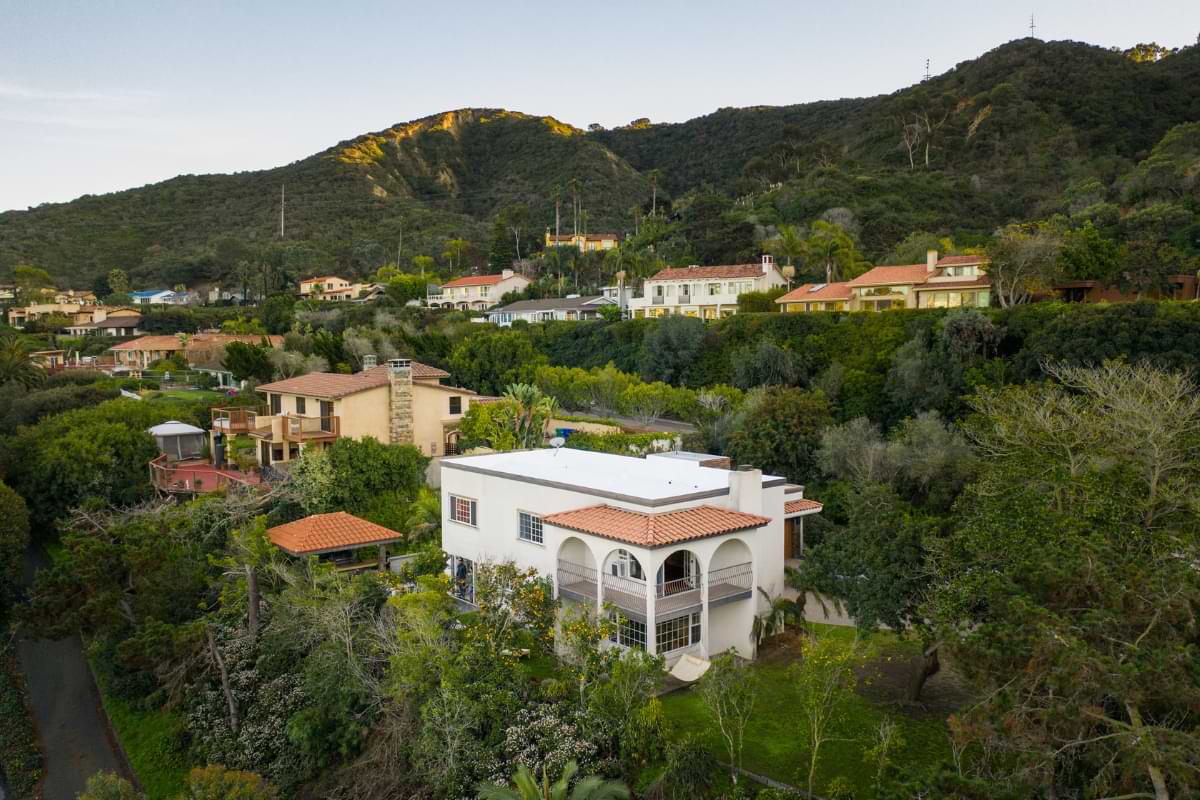 The Spanish-style villa, Villa Valencia, is one for entertainers. Bring up to 10 guests to this oasis tucked away in the lush hills of La Jolla. Swim all day, take a trip down the waterslide, enjoy a well-deserved drink in the hot tub, or chow down on an alfresco feast you can chef up at the outdoor kitchen.
Casa del Arbol – Temecula, CA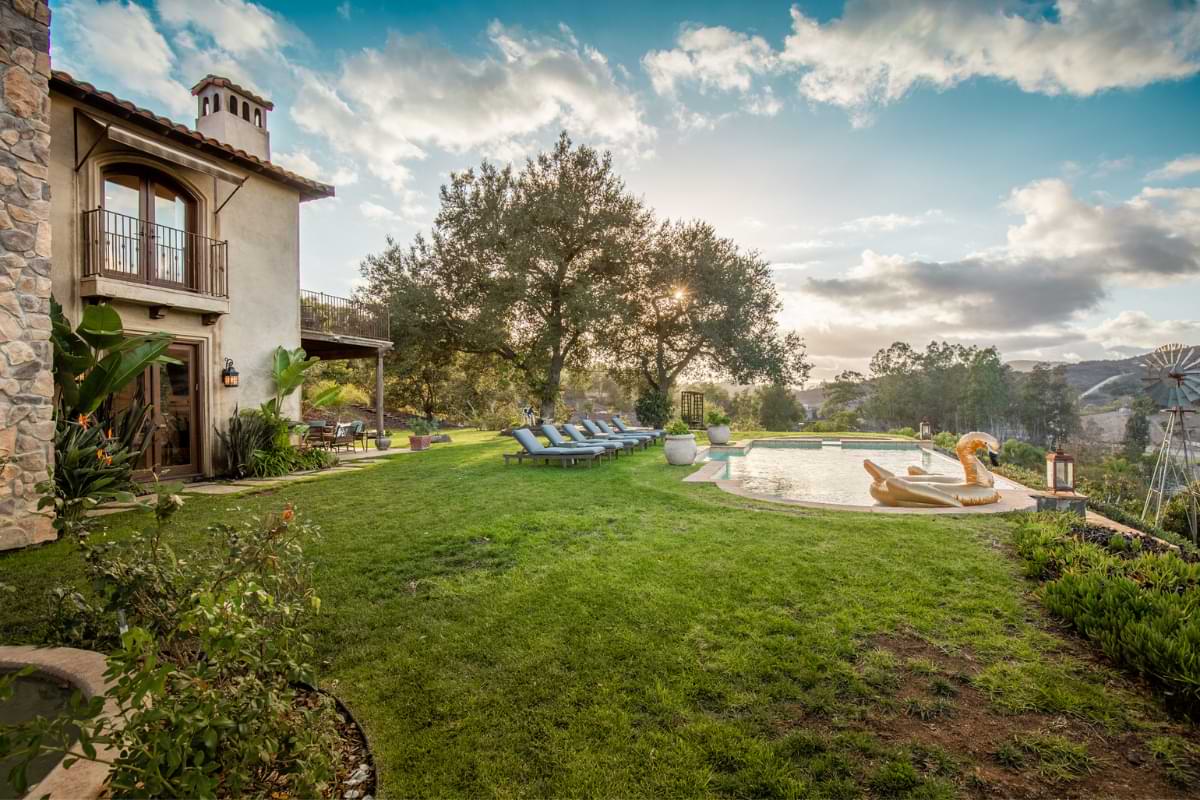 Where Tuscany can become Temecula. Try out a glass of local wine at Wilson Creek Winery, then indulge yourself in the rolling hills of wine country while soaking in the infinity pool. Feeling like you're deep in the Italian countryside isn't so tough when you're surrounded by views like these at Casa del Arbol.
Blue Steel – Sonoma, CA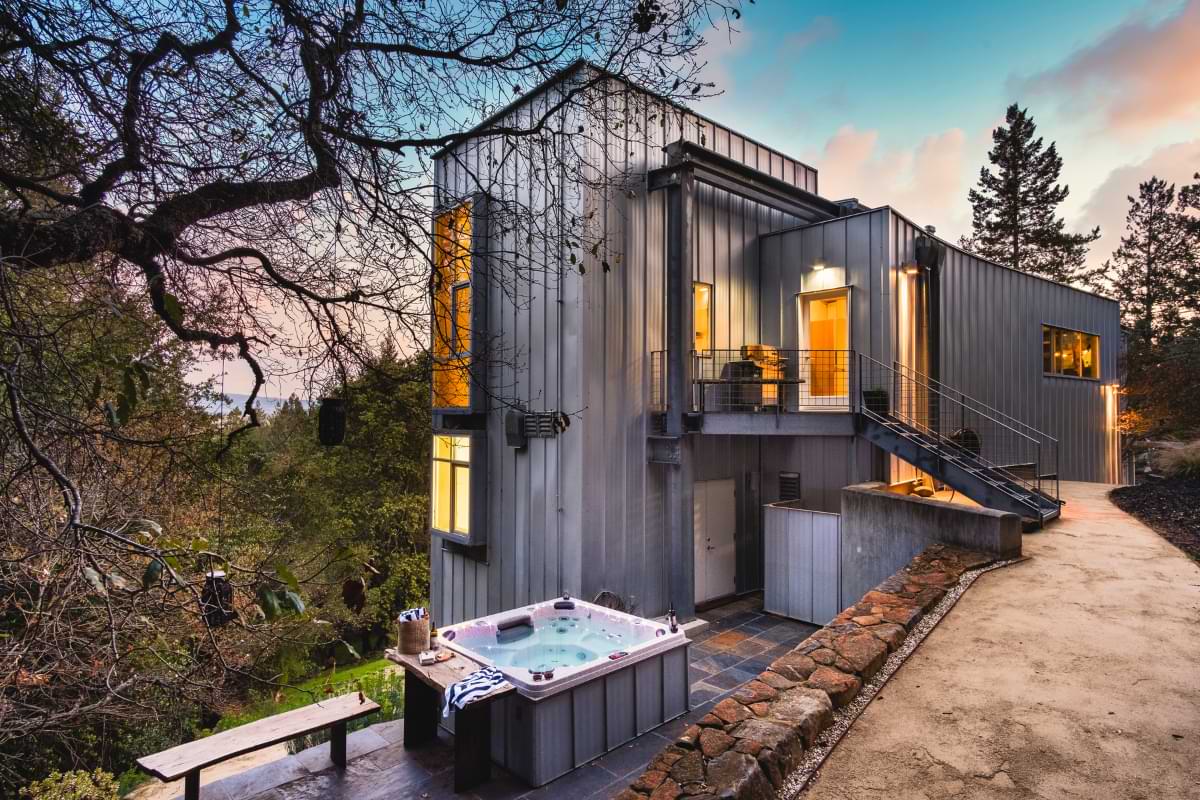 One for the Architectural Digest lover. Meet Blue Steel – a Swedish-style home nestled in the hills of Sonoma. This award-winning architectural masterpiece features panoramic views, natural lighting, and a hot tub perfect for cheersing to the good life.