Telluride's peak season may be winter thanks to its incredible skiing, but we've found plenty of reasons why the warmer months are a great time to visit Colorado's favorite mountain town. From June through September, the sun shines brighter over the San Juan Mountains, the wildflowers bloom in the basins, and the town's gondola reopens to take you dining and shopping in Mountain Village. With average daily temperatures in the 70s, Telluride's idyllic summer weather, hiking, and biking are just a couple reasons to be outside. Here are 6 more to get you inspired:
Planet Bluegrass invites you to attend an eco-friendly mountain experience at the Telluride Bluegrass Festival. Dance to live music across various genres, nibble on Sister's Pantry's famous dumplings, and leave happily knowing you participated in "Sustainable Festivation" aka "the act of creating a conscious community around a love of music and respect for the planet."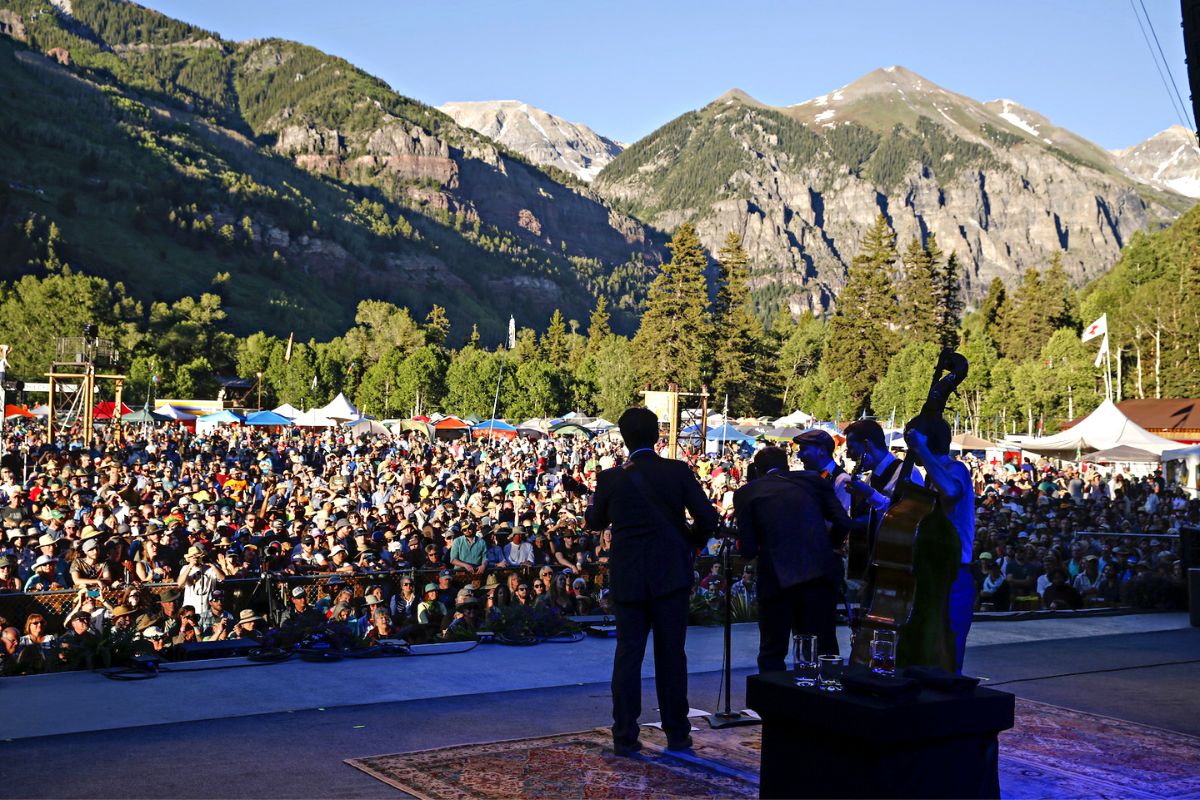 Come thirsty and leave a little tipsy. The Telluride Wine Festival is a weekend-long celebration of wine and food courtesy of renowned vintners and top chefs from around the world. As you sample a variety of flavors, attend seminars, and enjoy pairing dinners, you'll also support local culinary & hospitality businesses, as well as regional farmers. Plus, between sips, you get to take in backdrop views of Telluride's box canyon—cheers!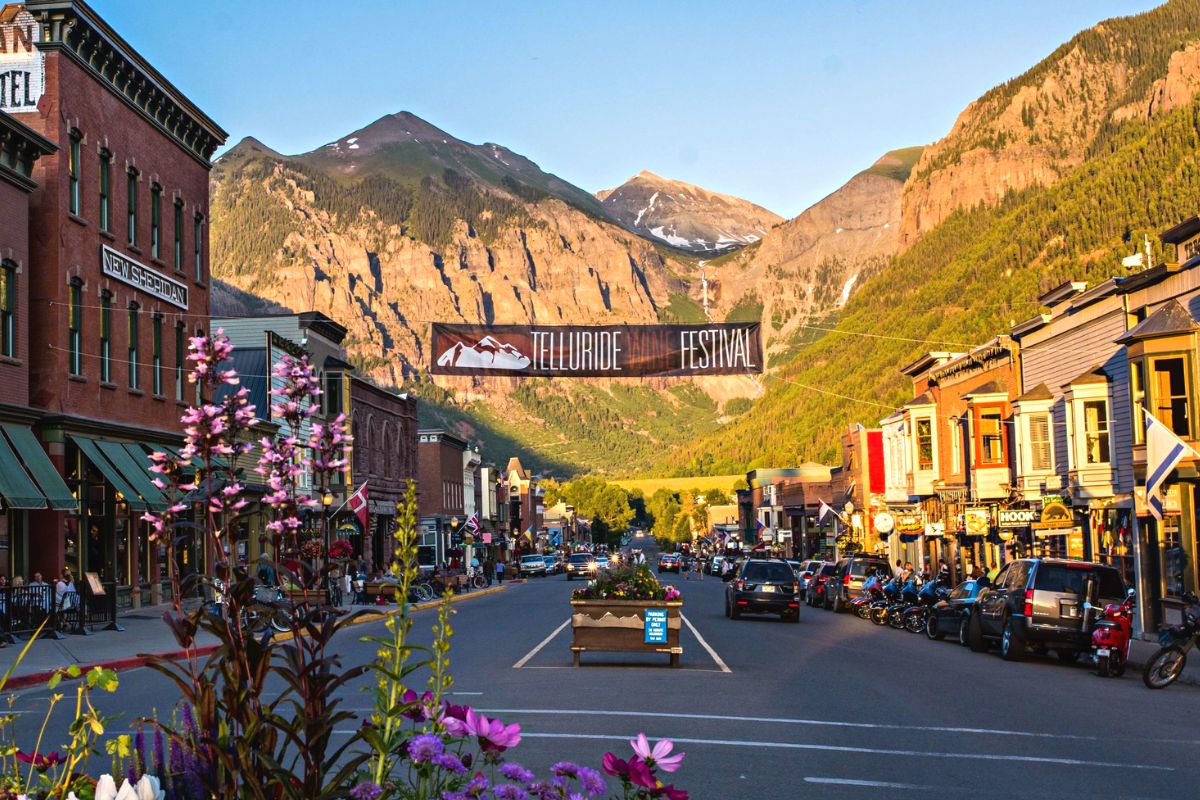 Every summer, for one week, The Sheridan Arts Foundation hosts 20-25 nationally recognized plein air artists to capture Telluride's incredible mountain landscapes on canvas. Passerbys, locals, and tourists can observe as they paint "en plein air" (in the open air). At the end of the festival, you can buy one of their paintings and take a piece of Telluride home with you.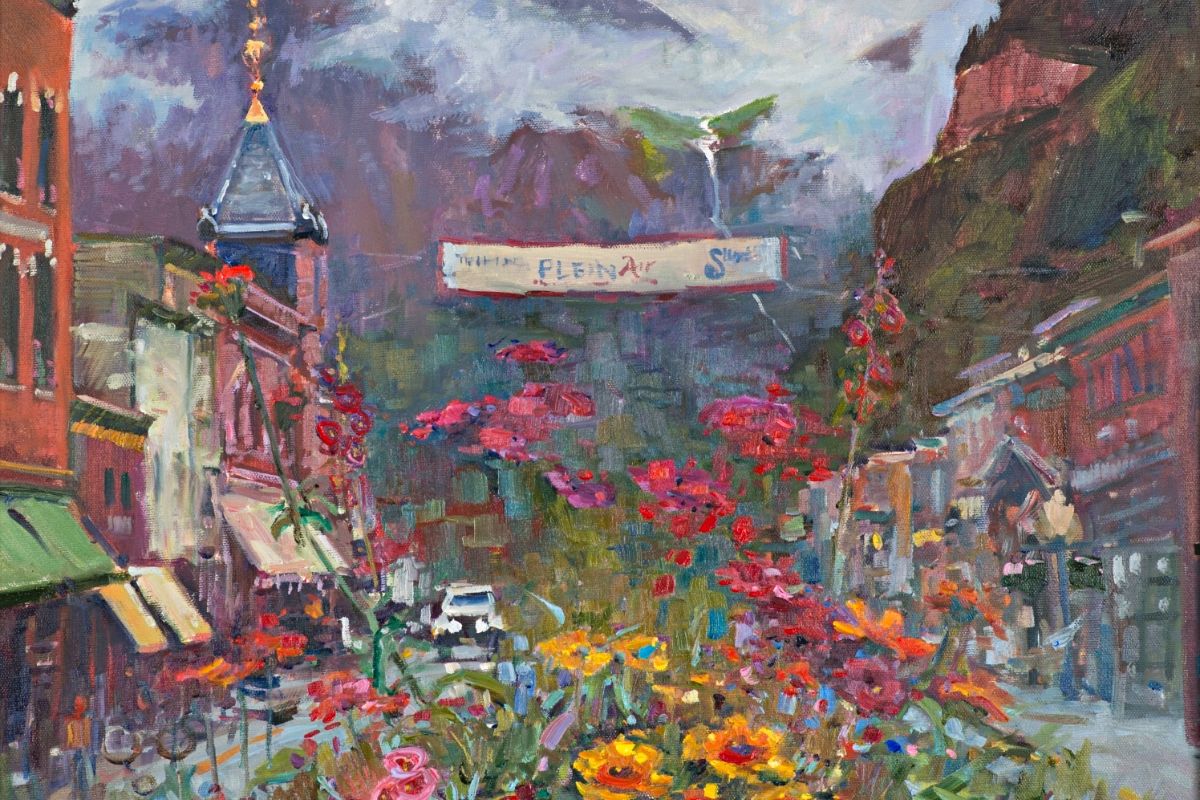 Rock 'n' roll sounds even better when it's played against sweeping mountains vistas and forest landscapes. Since its debut in 2012, the RIDE Festival has showcased up-and-coming (at the time) artists like Tyler Childers, The Lumineers, and Nathaiel Rateliff, as well as performances from all time greats, such as Pearl Jam and Widespread Panic.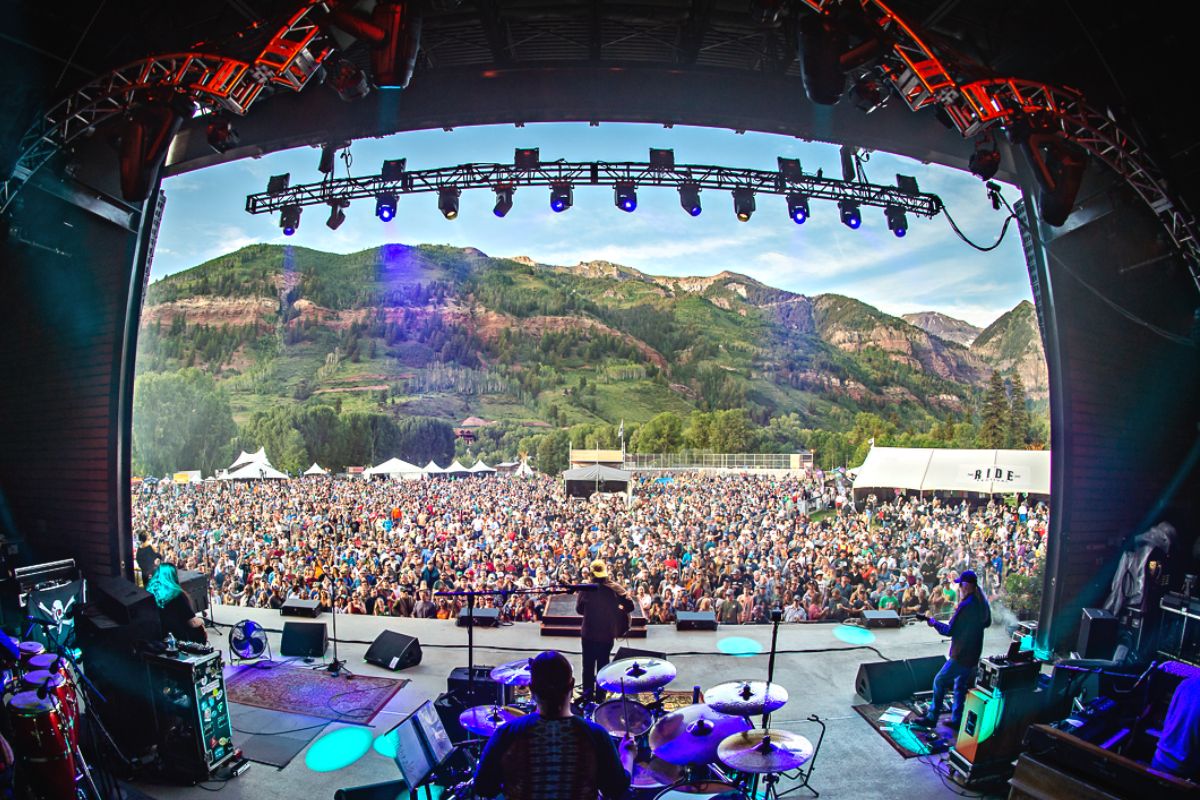 Nestled against the San Juan Mountains, Telluride's legendary Town Park venue hosts one of the country's most scenic music events. Since 1977, the Telluride Jazz Festival delivers three days of world-class concerts, interactive performances, children's activities, late night club shows, historical walking tours, and all things Jazz within a mesmerizing outdoor setting.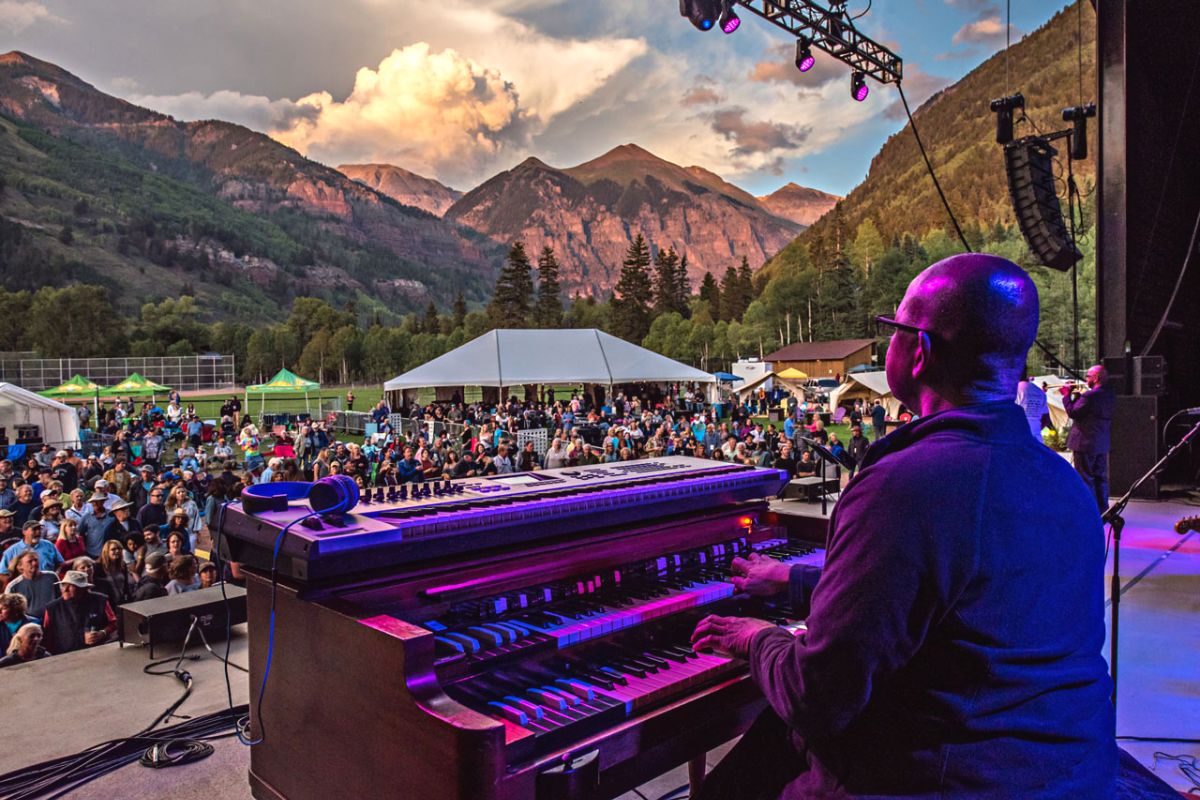 Sometimes, the best summer activity is an AC-infused trip to the movie theater. Sometimes it's 4 days of that, straight, plus really interesting people to discuss the experience with. Fans of cinema flock to Telluride during film festival week, "embarking on a viewing odyssey, blissfully spending entire days in flickering dark rooms." Between screenings, filmmakers engage with their viewers for spontaneous conversation about what they just watched—no awards or prizes, just movies and discussions about them!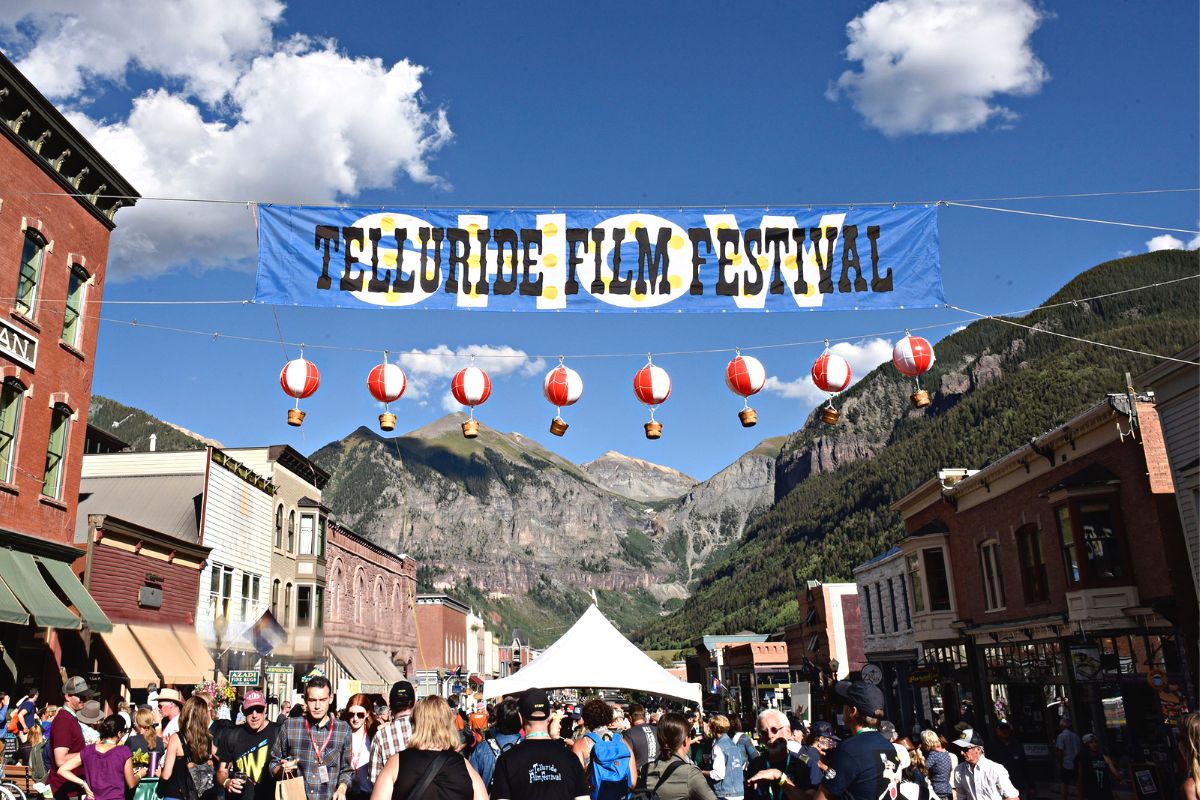 Our list of reasons to head to Telluride for a summer getaway is just the tip of a (really fun, cool, adventurous, scenic, au naturally beautiful) iceberg. To get the full experience, you'll have to head there yourself. Book a Telluride AvantStay home to do it right—aka an award-winning house with enough space for all your favorite people, upscale amenities, and 24/7 service.