Fort Lauderdale, Florida is known for its beaches, culture, and events. Whether you're ISO a trip here for sunny days, a girls' getaway, or simply to be in close proximity to Miami, we've come up with the best AvantStay Airbnbs in Fort Lauderdale – all complete with private pools so you get a top-of-the-line vacay.
If you find yourself looking for a travel experience that values your privacy, safety, and cleanliness, maybe it's time to try that site everyone's been talking about. Maybe it's time to try AvantStay.
AvantStay is a gem in the short-term vacation rental world. We display our signature style via hundreds of homes with award-winning interior design, seamless group travel experiences, and a plentiful selection of in-app upgrades and experiences. While all AvantStay properties can be booked through Airbnb, they can also be booked directly through our website.
Apart from its top-of-the-line technology and innovation, AvantStay homes are in primo locations – places you've been dying to check out, and places you're ready to check off your bucket list – like Fort Lauderdale! Let's dive in.
1. Tidal – For the Outdoorsy Type
We're starting this roundup strong. Tidal is a Ft. Lauderdale vacation home with an oasis of a backyard. Walk out back to find yourself immersed in a tropical jungle, complete with a private pool with a volleyball net, cozy seating and plenty of opportunities for that al fresco dining moment you've been yearning for. Enjoy short drives to the sand – this stay is only a 10-minute drive to Las Olas Beach!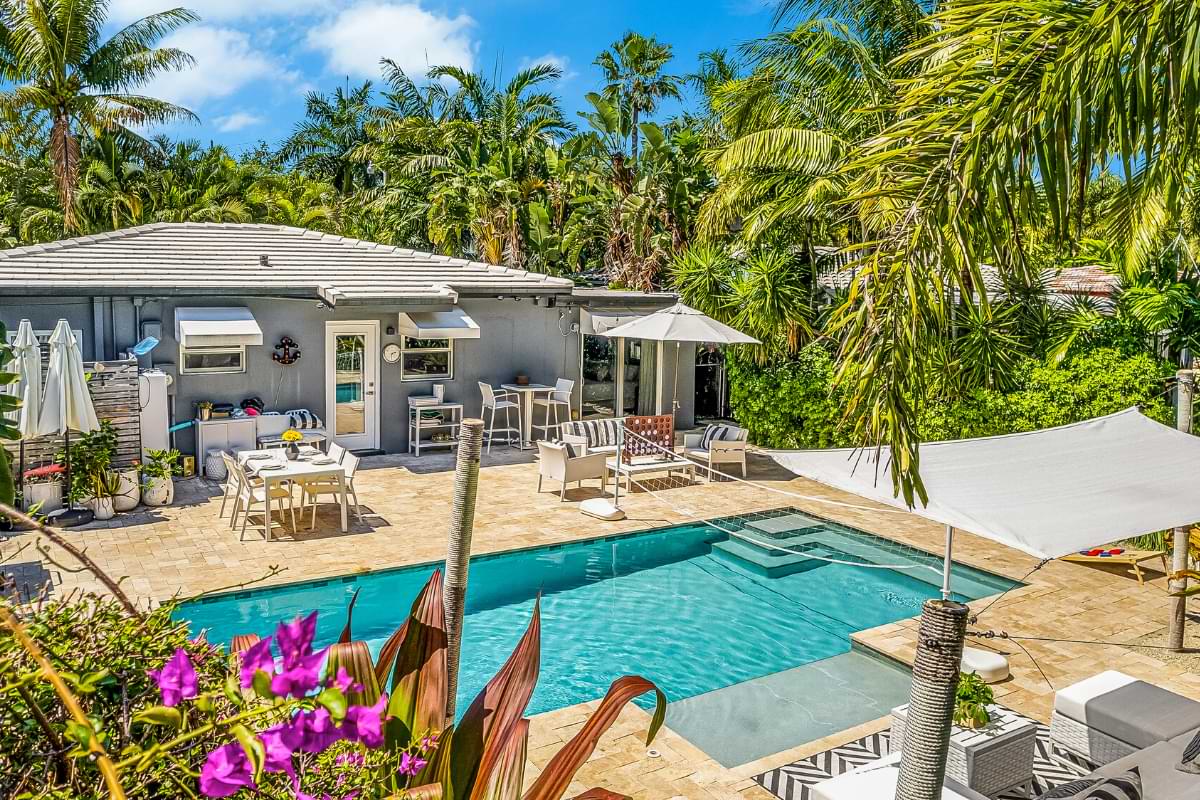 2. Capri – For the Water Sign
No, it's not Italy, but it's pretty close. Capri is a lovely vacation home located right on the canal in Pompano Beach. While it doesn't come with a fresh Italian wood-fired pizza, it does have a pool, hot tub, and a private dock on the water – and honestly, that's just as good in our book.
If you find yourself still wanting that pizza, try adding on a private chef in our app when you book. They'll make you (almost) whatever you want…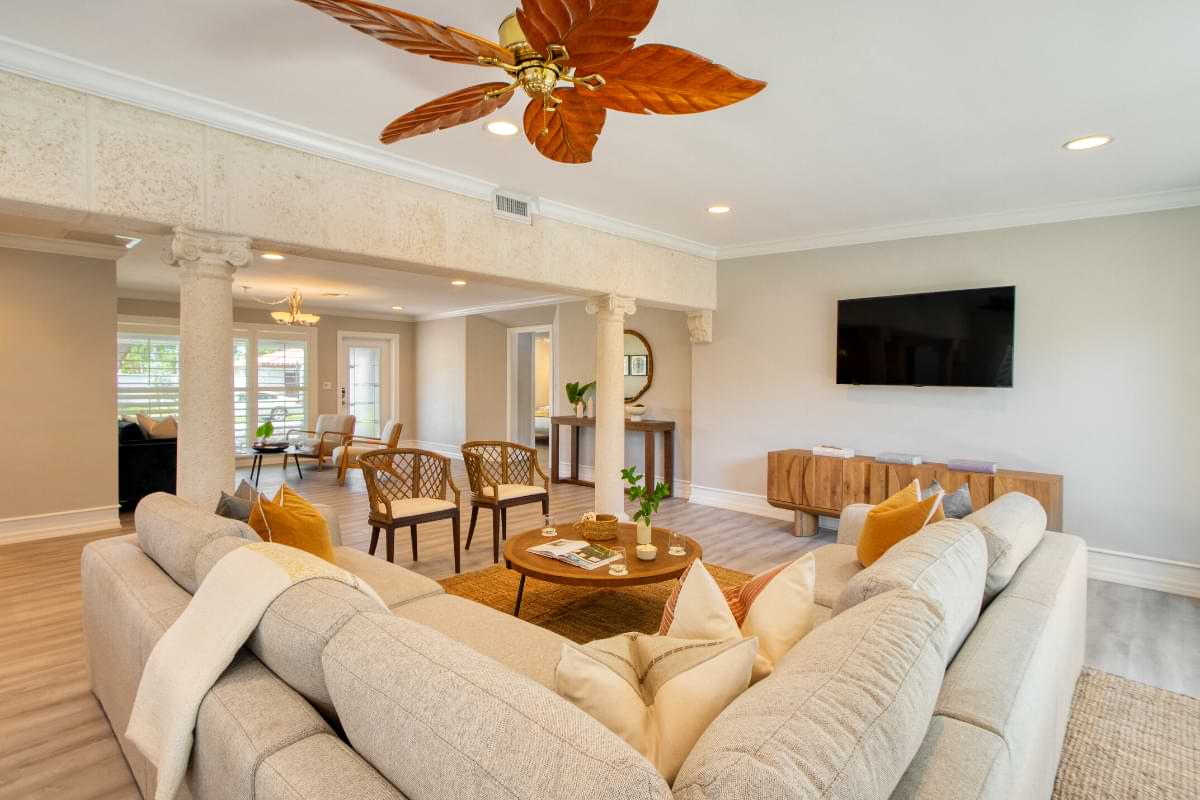 3. Sea Breeze – For the Salty One
If you want the best of both worlds, stay at Sea Breeze. This stay is located just steps away from the Fort Lauderdale Beach and comes with a private pool with a waterfall. Enjoy long morning walks on the beach then come back to this spacious pad for lunch around the large dining table. At night when the temps drop, cozy up around the electric firepit and cheers to finding the perfect vacation spot. If you're the type to get chilly, request a heated pool for your stay. You'll thank us later.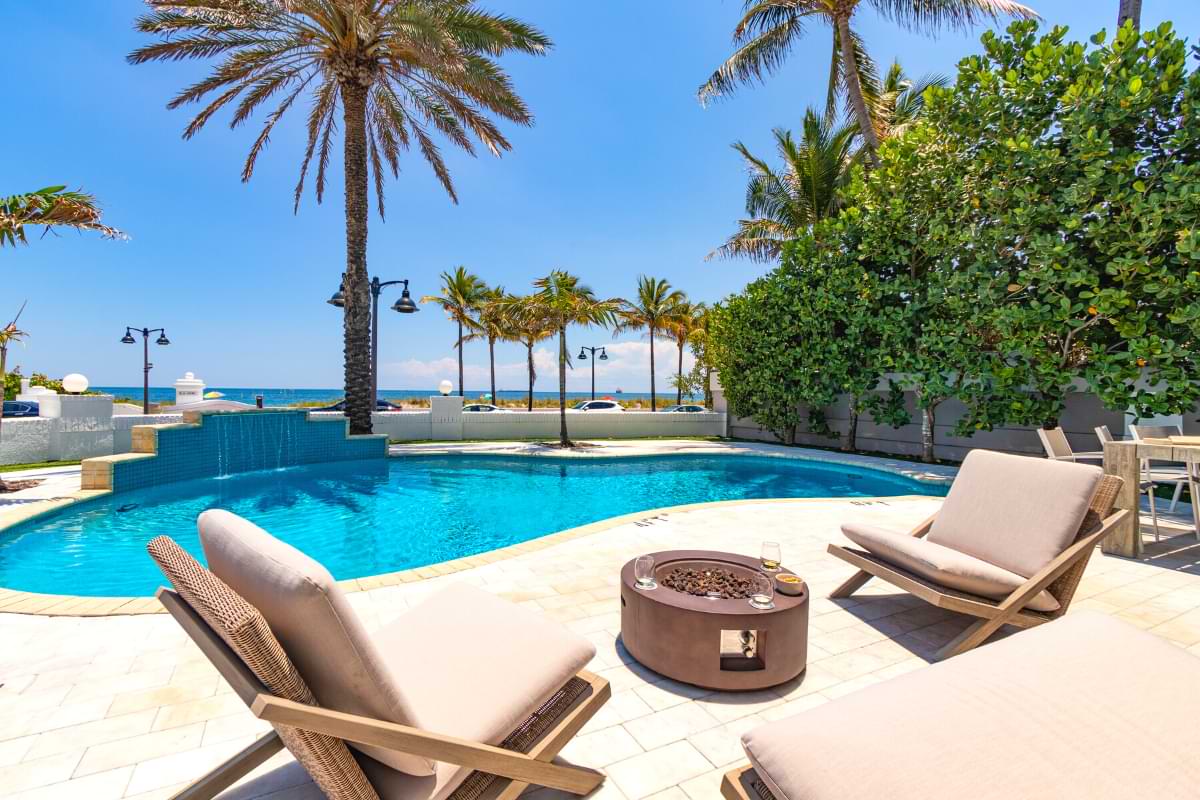 4. Summerfin – For the Photographer
Looking to spruce up your IG feed or TikTok? Head to this Pompano Beach stay. Summerfin is one for those who enjoy the colorful things in life. With a palm tree printed wallpaper seating area, sunny al fresco dining, teal colored pool table, and bright art throughout, this Ft. Lauderdale Airbnb shines bright on our list.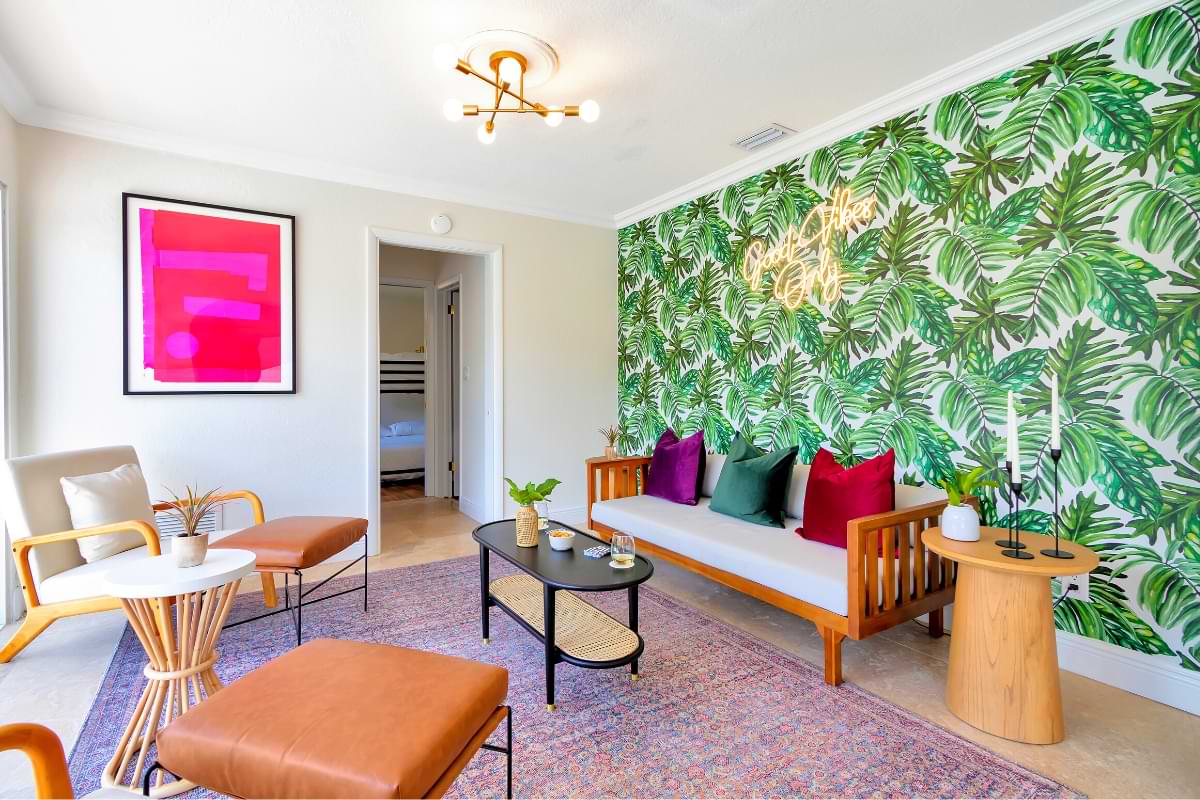 5. Turtle Nest – For the Socialite
Came for the prime location, stayed for the hot tub. Meet Turtle Nest, a vacation home conveniently located near both the beach and downtown. We love this Florida stay for its chic interiors and gorgeous pool/hot tub combo. Add on the fact that there's room for up to 10 guests, and you just found the ideal place for detoxing before you retox in Fort Lauderdale's nightlife.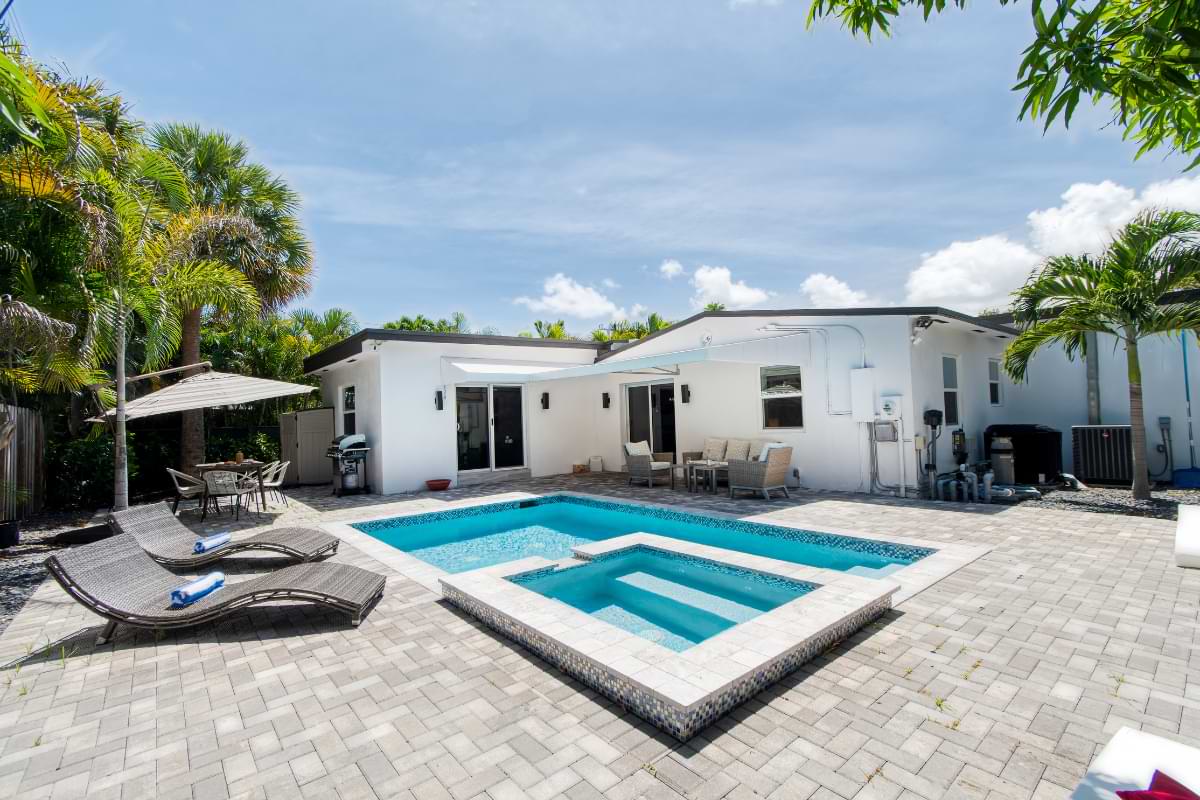 The party doesn't stop here. While these Airbnbs in Fort Lauderdale are here to impress, we understand that your travel itinerary is too. If you're looking for more activities for the whole crew, check out our perfectly curated list of 30 Best Things to Do in Fort Lauderdale!