Why did the golfer wear two pairs of pants? In case he got a hole in one!
Okay, we promise to not be that cheesy, but with a topic like golf, it's kind of hard to steer clear of the dad jokes. Whether you're living your cart girl fantasy (no judgment), or genuinely like to play golf, these vacation rentals on golf courses are here to set the par for your next getaway.
1. Greg Norman Estate – La Quinta, CA
Night swims are a must at this Coachella Valley home. Hop into the hot tub and cheers to views, brews, and a good day on the course. Located on the 2nd fairway of the prestigious Greg Norman Course in PGA West, this vacation home is the perfect retreat for the golfer in your life (and if you're in this article, it's safe to say you have one). Enjoy poolside days with a nice breeze provided by the misters and a huge built-in bar for your crew's wannabe bartender. With views of the mountains, desert, and course, the Greg Norman Estate is a sight for sore eyes.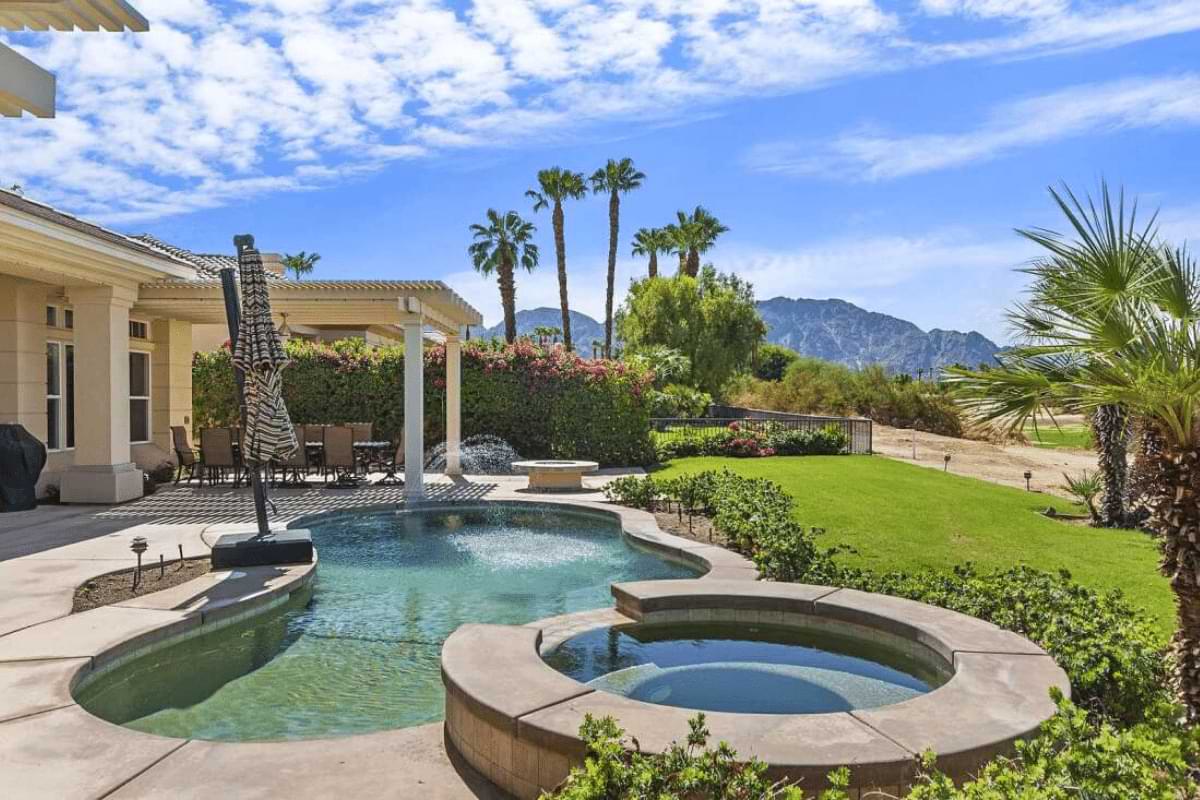 2. Fairway Ski and Golf Retreat – Park City, UT
Fairway Ski and Golf Retreat is a 4-bed stay with room for up to 10 guests. Conveniently positioned in between the golf course and ski lift, this retreat brings all you need for an active getaway. After a day filled with all Park City has to offer, enjoy a nice soak in the hot tub. Retreat indoors for a fireside sesh where you and the crew can get the game plan for whatever tomorrow brings – and if you check out our Park City guide, there's a lot on that list.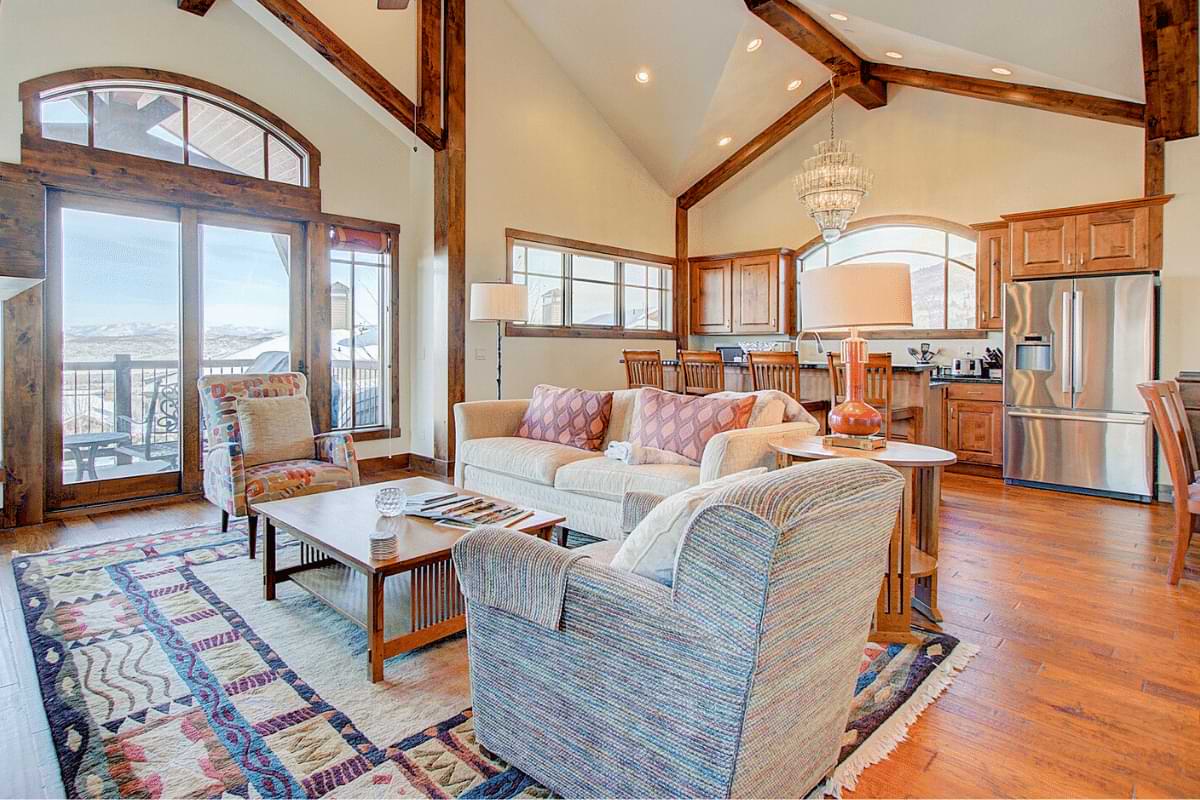 3. Quinta Green – La Quinta, CA
This one's a true winner. From its sleek interiors, to its hot tub and hammock, to an oh-so inviting pool, Quinta Green in Coachella Valley is looking a lot like your next vacation home. This stay is stacked with 7 rooms, 11 beds, and room for up to 16 guests! Here you'll be surrounded by golf courses, day spas, and dreamy mountain ranges. Looking for more to do during your stay? Check out our 25 Best Things to Do in Coachella Valley for an itinerary-style guide.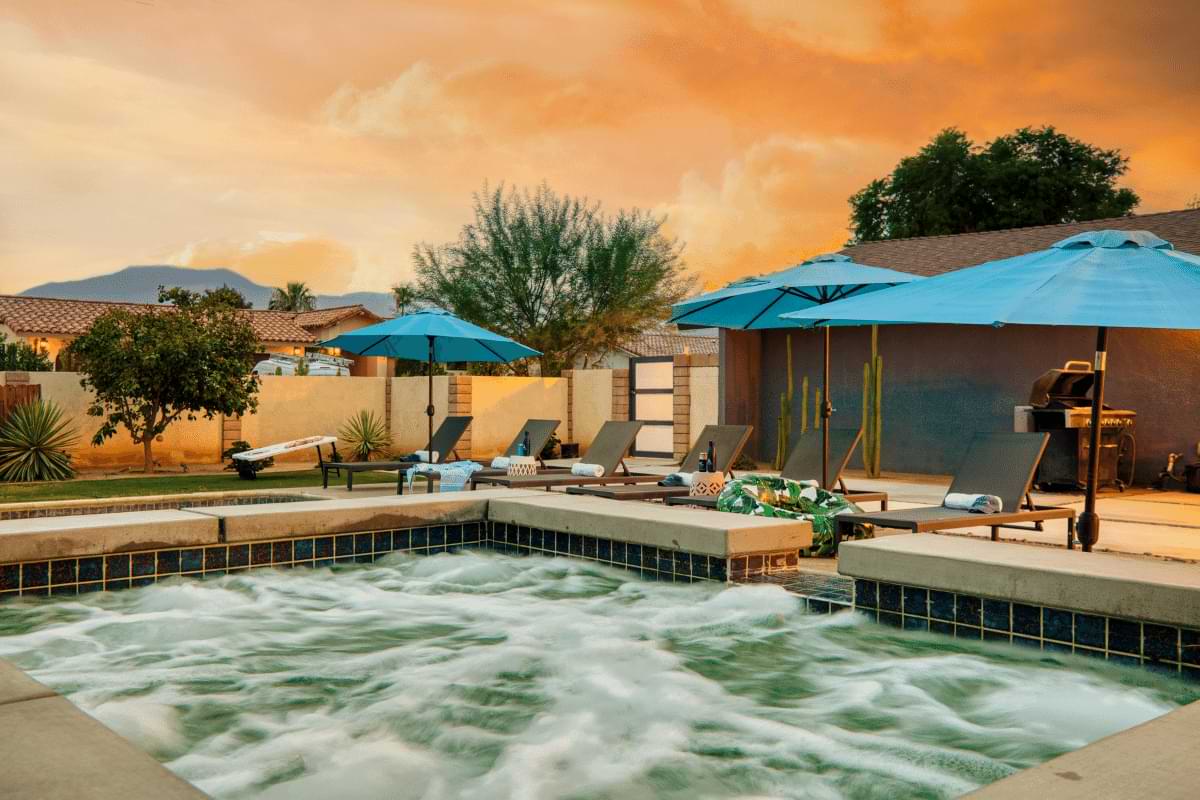 4. Clint at Brasada Ranch – Powell Butte, OR
Clint is located within the Brasada Ranch community in Central Oregon. Enjoy the community's elevated golf range, indoor gym, day spa, basketball court, indoor pool, beach volleyball court, putting green, and TBH so much more but we really need to tell you about this house! This stay has a beautiful deck with a BBQ and fire pit overlooking the mountains. The interiors are warm, welcoming, and you've got room for you and up to 12 guests. When you're done re-reading the list of amenities, maybe you'll even have time to check out Mt. Bachelor for some skiing.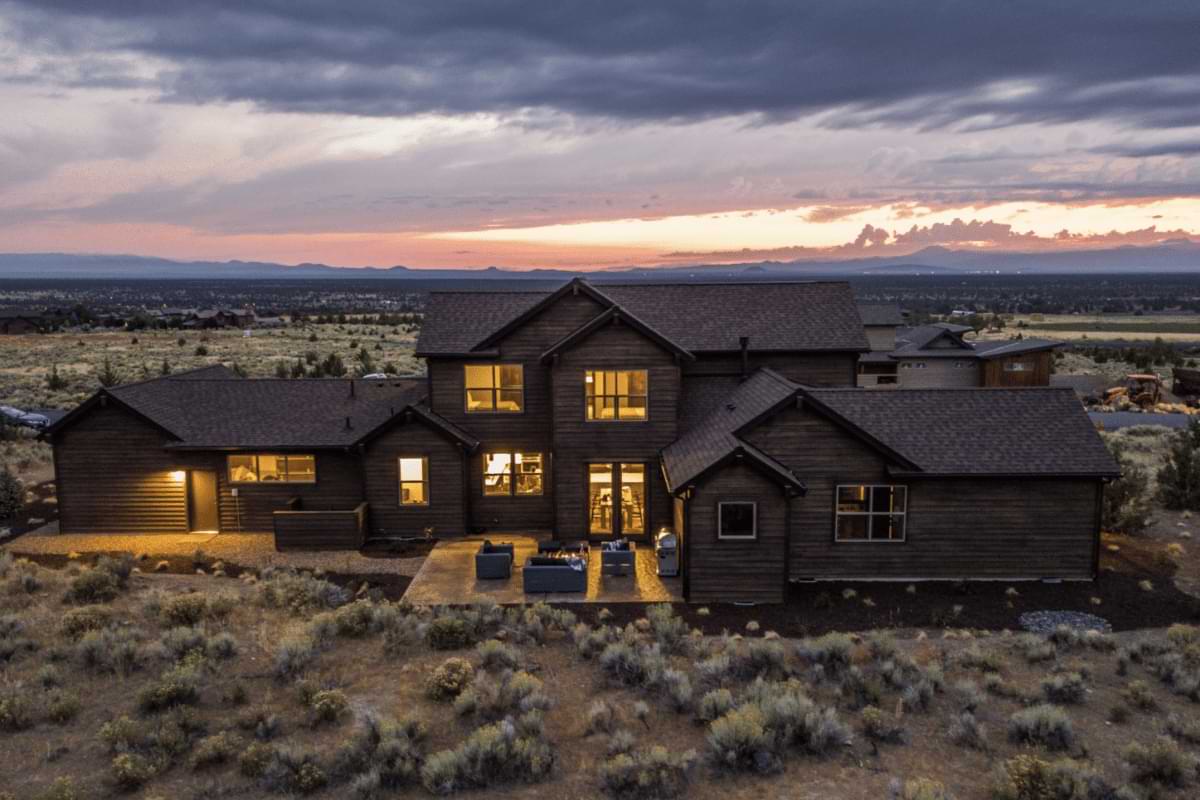 5. Moonshine – La Quinta, CA
Come to Moonshine for an unforgettable Coachella Valley vacation, with a pool that flows seamlessly into the PGA Golf Course so you can either watch the birds above or aim for birdies on the course. Filled with modern interiors, a cozy fireplace, and an outdoor kitchen, it's no wonder Tyra Banks used to live in this decadent home. We're assuming she was an entertainer, too, because this stay comes with all you need to host the gathering of your dreams with tons of indoor seating, a wet bar, foosball, and a lavish outdoor seating area.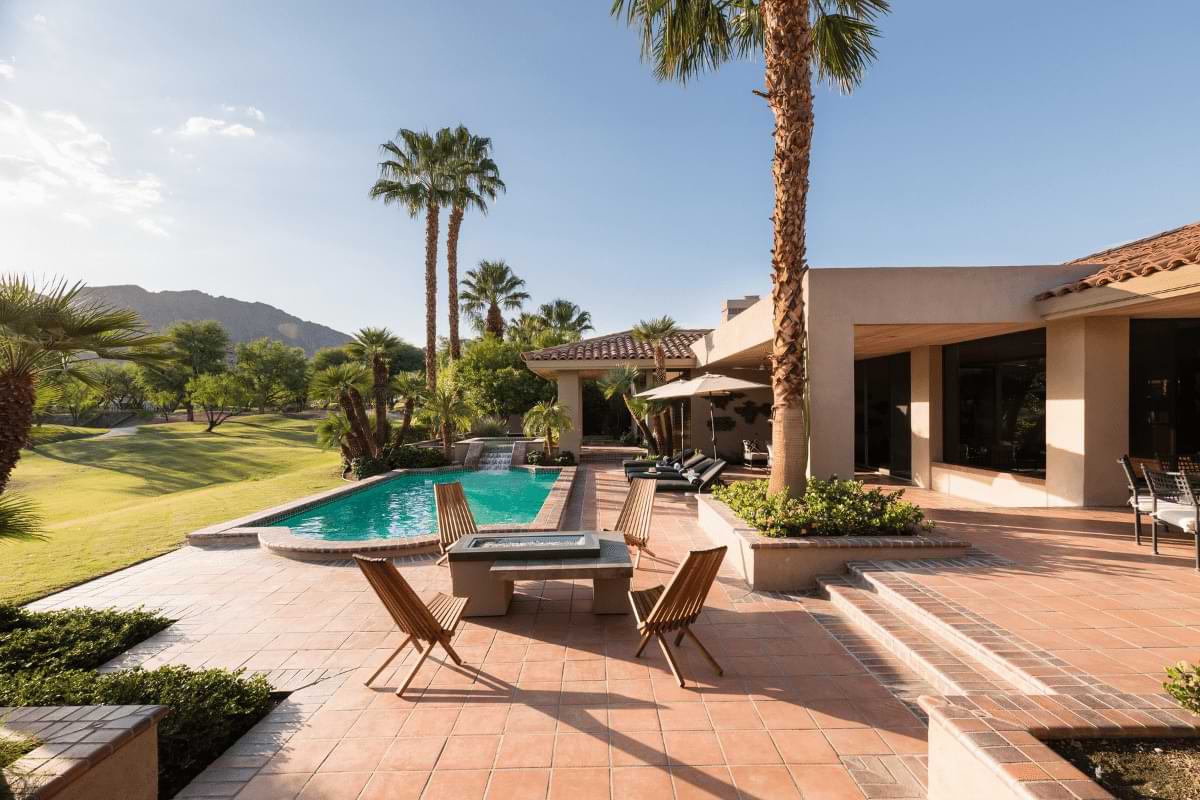 About AvantStay: If you find yourself looking for a travel experience that values your privacy, safety, and cleanliness, AvantStay is the perfect fit. Apart from their top-of-the-line technology and innovation, AvantStay homes are in primo locations—places you've been dying to check out, with experiences you're ready to check off your bucket list—like staying on a golf course.