At AvantStay, we believe that every property has a story—whether those are stories already written or yet to be told. Sometimes, we even find stories in progress, like that of one of our hotels, The Monkey Tree.
History
Located in Palm Springs, The Monkey Tree Hotel was originally designed in 1960 by the father of desert modernism, Albert Frey, to accommodate overflow from the famed nearby Racquet Club of Palm Springs. As the Racquet Club was a haven for the Old Hollywood set, The Monkey Tree naturally became a place celebrities like Lucille Ball and Katharine Hepburn looked to when staying in the area to escape the limelight. It's even the subject of speculation regarding a night in 1962 where Marilyn Monroe and President John F. Kennedy stayed there together.
Eventually, the hotel passed hands and was reopened by an Orange County doctor as a clothing-optional gay resort under the name Legacy. In fact, you can still see the faint lettering of the name at the bottom of the pool near a submerged bench. After Legacy came and went, it was the Terra Cotta Inn for a while, which was once called "the most mainstream nudist resort in America" by CBS. The Terra Cotta Inn closed in 2015, at which point the resort changed hands again to become The Monkey Tree. Six years later, in June of 2021, The Monkey Tree became a part of the AvantStay portfolio. We're proud and excited to take on this history-rich property and continue its legacy.
What to Expect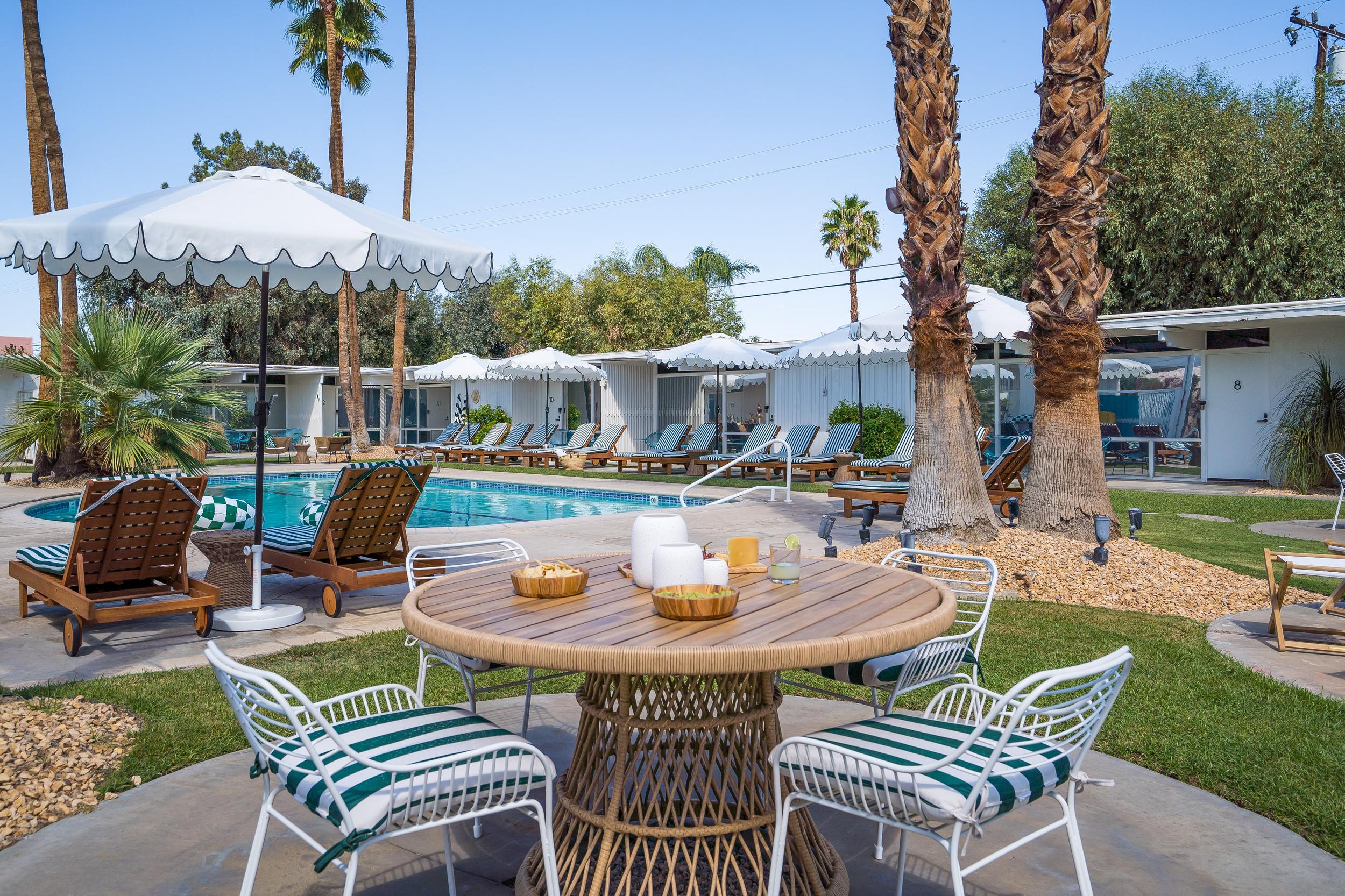 Whether you're at the pool under one of our retro umbrellas or on your private patio, the Monkey Tree is a perfect place to relax and unwind. One of the reasons Monroe and Kennedy would have chosen the Monkey Tree is its privacy—a feature that remains to this day. So if it's an intimate location you're after, look no further.
Sixteen suites dot the property, each with colorful, personality-filled furnishings. Five suites contain a kitchenette and bar, while two contain a larger patio. It's the perfect place to catch up with some friends, play some ping pong and board games, and enjoy your vacation.
Ways You Can Stay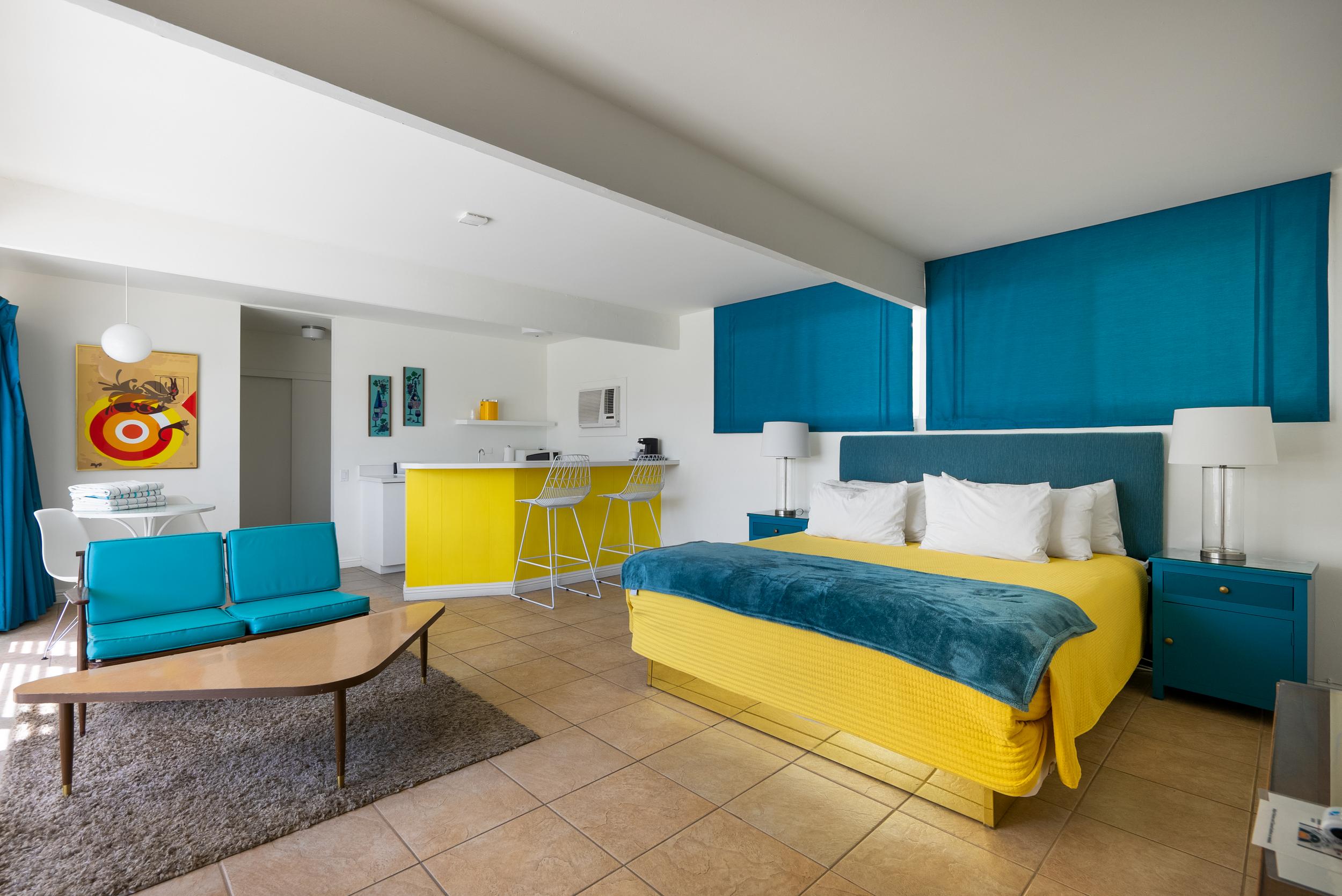 The Monkey Tree's privacy, along with its size, makes it perfect for a hotel buyout—something you can easily book here. We also have individual rooms or sets of rooms, so The Monkey Tree is an ideal getaway no matter the size of your group.