Looking to start a vacation rental business, but find yourself wondering "are short-term rentals profitable?" You're in luck! While variables like the upfront costs of securing a vacation rental property, location, seasonality, and maintenance all impact your profitability, you can see great returns on a short-term rental. 2021 saw unprecedented growth for the US short-term rental industry, with vacation rentals earning an average of 39% more annually than they were before the pandemic. The revenue potential for vacation rentals is still on the rise. So, let's talk about how to make money on a vacation rental property and why you should partner with a vacation rental manager like AvantStay.
Starting a vacation rental business
Understanding your potential earnings is a key first step before investing in vacation rentals. Tools like AirDNA allow you to calculate average daily rates, occupancy rates and projected revenue. Once you have an idea of what you could make from your vacation rental, subtract expenses like down payments, mortgage payments, interest, insurance, maintenance, management fees, and taxes for your estimated net income. It goes without saying that in order to increase your ROI, you'll need to maximize your gross income. But how do you do that efficiently? Let's take a look at how to make money (and maximize your revenue) on a vacation rental property with these seven tips.
1. Research the local market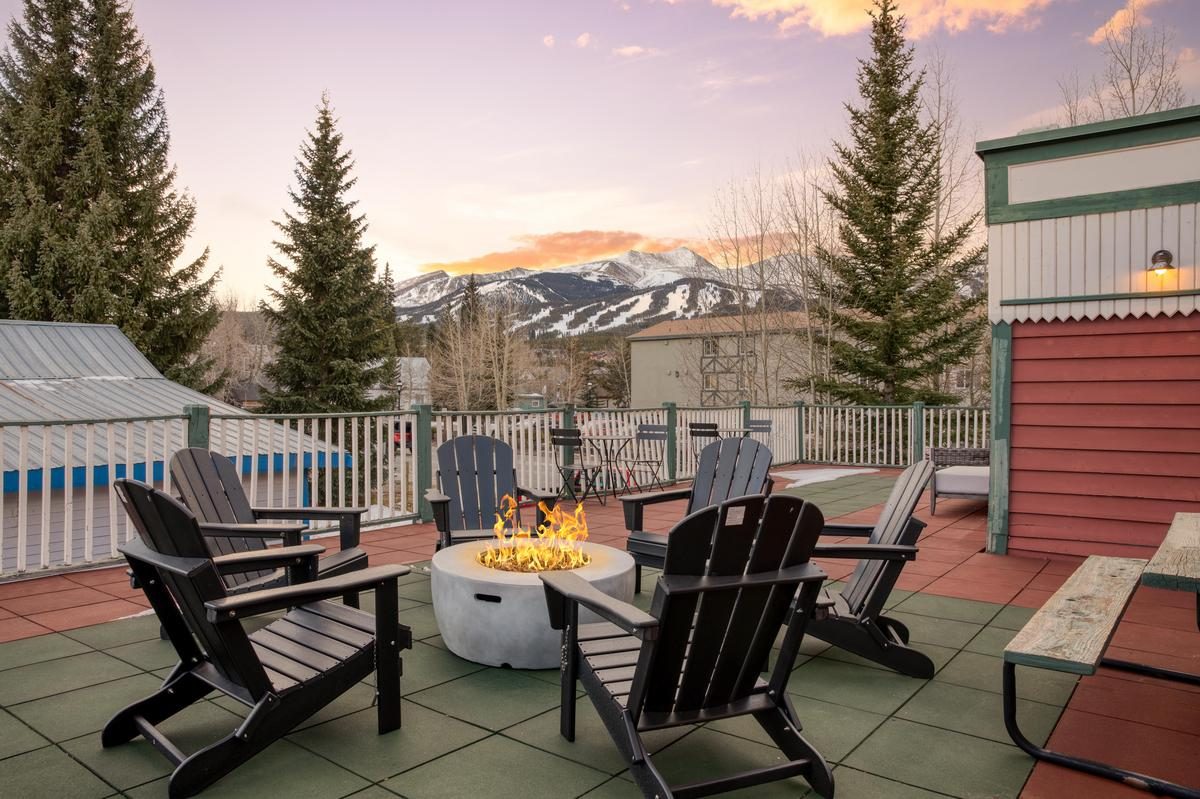 Location can make or break the success of your vacation rental. Choose a market that's not only close to popular destinations like national parks, beach communities, or ski resorts, but one that draws visitors year-round.
Many vacation destinations have low and high seasons. However, there are markets, like Lake Tahoe and Telluride, that generate steady income throughout the year with strong winter and summer seasons. Also, consider the proximity to major airports to attract even more guests.
Keep in mind that every market has different short-term rental rules and regulations. A vacation rental management company can keep you safe from hefty fines and legal repercussions. AvantStay's in-house Policy and Risk team handle all administrative duties related to initial permitting and renewals of short-term rental permits, home inspections, occupancy taxes, and HOA and government relations, so owners that work with us have peace of mind.
2. Decorate and furnish
Invest in your home and increase returns by taking the time to decorate and furnish the space. Select quality furniture that can withstand the usual wear and tear of guest use and invest in popular amenities like hot tubs, pools, and game rooms to get more bookings and positive reviews. Is your short-term rental in a desert climate like Scottsdale? Then a pool and a backyard space where guests can play games and relax is a must.
On the interior, consider allocating a small area in your home for a remote workspace to attract flex workers who will likely book longer stays if they can work comfortably in your vacation rental home.
When you partner with AvantStay, you get access to our award-winning Interior Design team and services. Even more, we'll pay to furnish your home–free of charge! Our designers review every home added to our portfolio and create memorable and inspiring designs that transform spaces and increase value. We purchase top-notch furniture so you don't have to spend a dime, and arrange bedrooms and common spaces to maximize occupancy.
3. Price for year-round success
Strategically pricing your short-term rental for the market and seasonal trends is one of the trickiest parts of running a vacation rental. Researching your local market is important so you can accurately (and competitively) charge for things like proximity to local attractions, amenities, and number of bedrooms.
AvantStay's pricing strategy is designed to optimize for total revenue. We balance capturing the maximum amount a guest is willing to pay per night with maximizing the total nights booked.
Our dynamic pricing model segments each year into 75+ pricing seasons that capture optimal revenue based on occupancy, day of the week, fluctuations in weather, travel patterns, holidays, and local events. We combine our technology with the power of our in-house Revenue Management team that consistently reviews pricing for every home to adjust for real-time changes in demand, maximizing your vacation rental income.
4. Optimize and advertise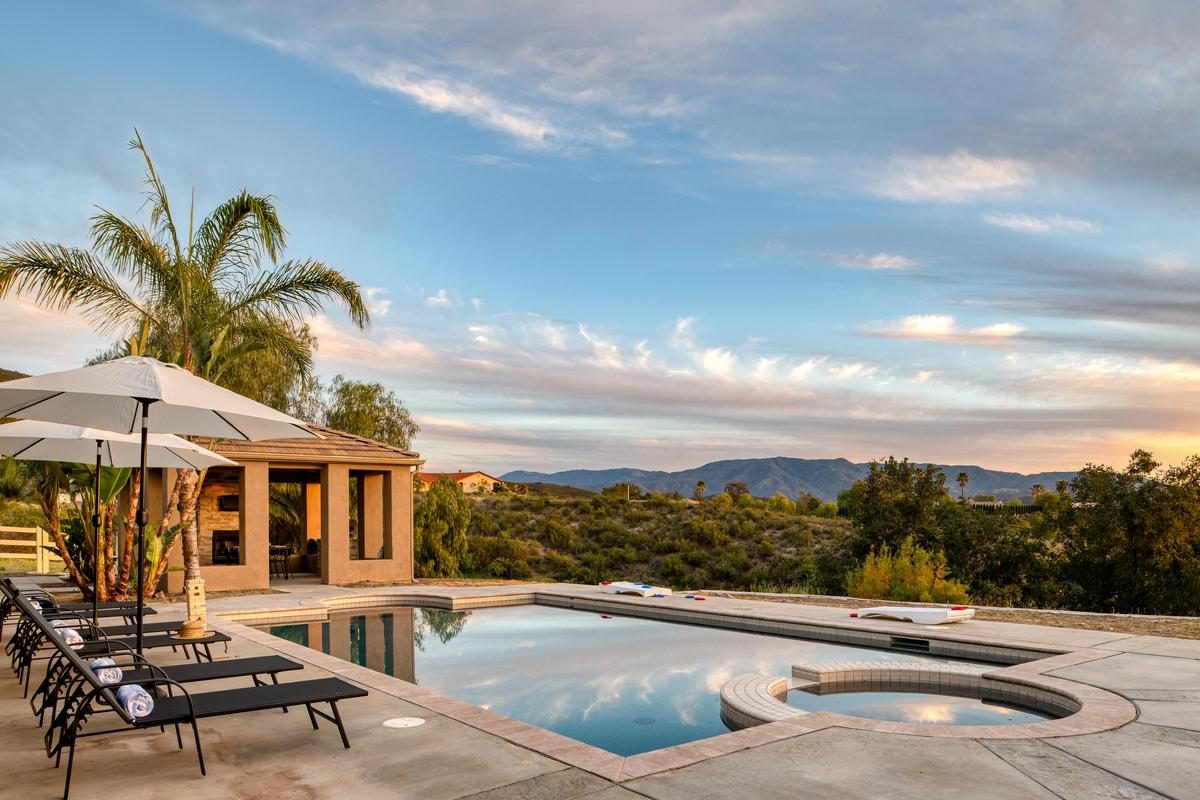 What good is a vacation rental property that no one knows about? Take high-resolution photos of your home to showcase everything it has to offer. That way, guests can imagine themselves relaxing in your space. Use these photos to advertise your short-term rental across online travel agencies (OTAs), and all the amenities and perks available for guests. Do you allow pets? Do you have a home theater? These are things that should be included in your listing to drive more bookings and increase your revenue.
With AvantStay, our powerful distribution capabilities are included in your management agreement. 40% of bookings come directly through the AvantStay website, but we also optimize each listing across 60+ distribution channels including Airbnb, VRBO, TripAdvisor, Expedia, Booking.com, and Homes & Villas by Marriott International.
In addition, our Design and Photography teams develop a marketing and listing strategy that best highlights the experiences and amenities for our guests. We stage, style, and photograph your home to display your property's best characteristics across listings.
5. Impress your guests
Going above and beyond to care for your guests is one of the easiest ways you can generate more revenue from your vacation rental. Happy guests leave positive reviews, which drives more bookings, repeat visitors, and more income for you. Providing thoughtful items like a welcome package and vacation rental guest book are little details that won't go unnoticed. However, non-negotiable services like guest communication, leaving the home well-stocked, and CDC-grade cleaning are all key to driving five-star ratings.
AvantStay guests have access to 24/7 live support via SMS, email, or phone, and we troubleshoot every issue to ensure they are well-cared for so homeowners can sit back and relax without any interruptions. By resolving 90% of guest issues on the first call, we receive higher ratings and better guest satisfaction.
We also take care of stocking the home with guest-ready supplies and provide personalized, thoughtful welcome packages ahead of every stay. Guests can also take advantage of our in-app upgrades and experiences to book a private chef or in-home massages, request fridge stocking, schedule mid-stay cleans, and more.
6. Take care of your home
While you want to make the most out of your vacation rental, don't exploit your home. Care for your property so your short-term rental can go the distance! Regular maintenance, upkeep, and making sure guests are also respecting your home is an important part of running a successful and fruitful vacation rental.
A good vacation rental manager will prioritize all of these things to maximize your profit while keeping your home in excellent condition. AvantStay has teams dedicated to field operations that manage utilities, services, maintenance, and housekeeping on our owners' behalf. In addition, we provide and install security devices such as smart locks, noise sensors, and doorbell cameras, compliments of AvantStay. A clean and cared-for home will generate positive reviews, more bookings, and more revenue.
7. Hire a vacation rental management company
Ultimately, managing a vacation rental takes a lot of work. If you'd rather enjoy your passive income and see great ROI without the operational headache, hire a vacation rental management company.
AvantStay offers end-to-end, flexible management programs to give you peace of mind. From financials to design to maintenance, we take care of your home as if it were our own. Our proprietary tech suite powers bookings, operationalizes in-field management, and activates an elevated guest experience. We take care of all the work to maximize your home's income so you can sit back and reap the rewards—it's that simple.
If you're interested in how to make money on a vacation rental property with AvantStay, our team is ready to help. Get started with our vacation rental management experts today!