Say farewell to pitching tents and try pitching an elevated stay to the crew this year for your trip to Coachella Valley, CA.
We've come up with the best AvantStay Airbnbs close to Empire Polo Field and its parties – all with unique vacation rental experiences you can't get anywhere else, guaranteeing a top-of-the-line desert oasis getaway.
AvantStay is a gem in the short-term vacation rental world. We display our signature style via hundreds of homes with award-winning interior design, seamless group travel experiences, experiences and upgrades at the touch of a button, and a unique pay-per-person feature on the app. While all AvantStay properties can be booked through Airbnb, they can also be booked directly through our website.
Apart from its top-of-the-line technology and innovation, AvantStay homes are in primo fest locations – places you've been dying to check out, and places you're ready to book your trip to – like Coachella Valley! Let's dive in.
1. Blackhaus Hotel
The Blackhaus Hotel is the newest, sleekest addition to our Coachella Valley stays where you've got the option to book one room, a two-room suite, or the entire hotel. Spend late nights by the fire pit and early mornings questioning your decisions by the pool. When your pool sesh has you officially revitalized, take the short trip to the fest grounds and get to dancing.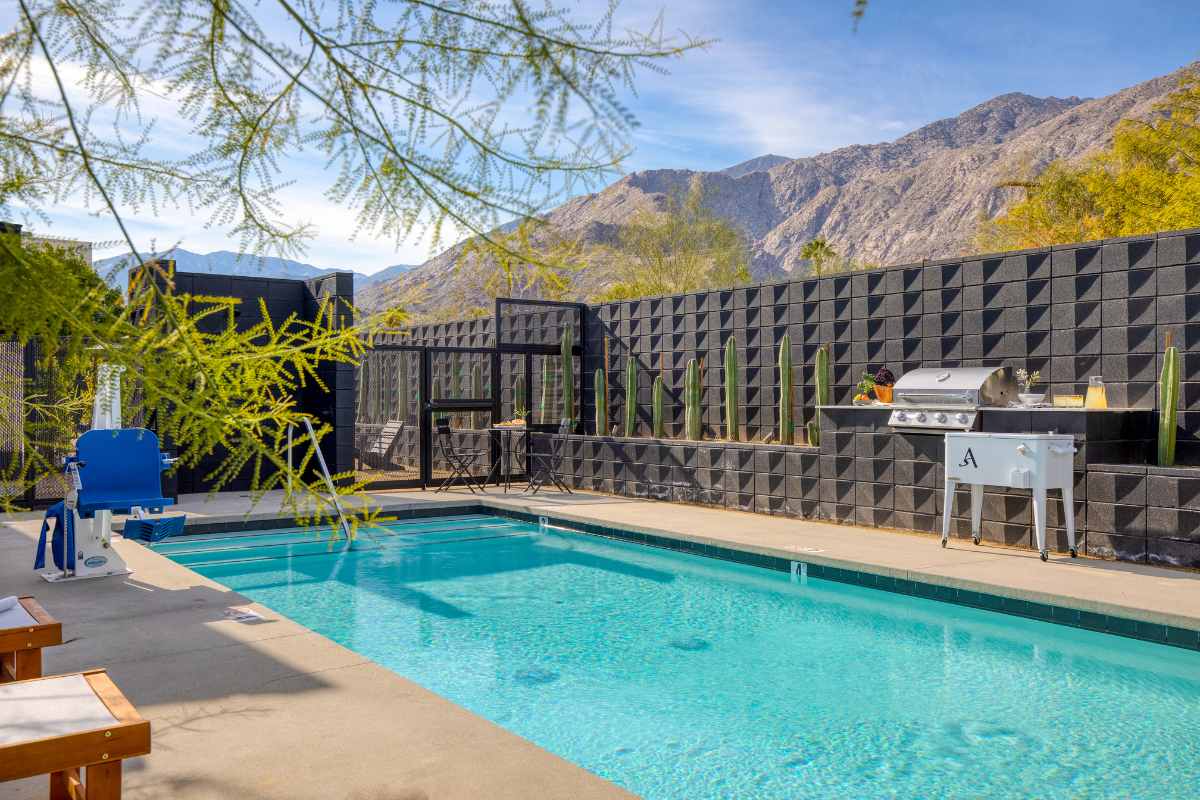 2. Bonita
Consider yourself a front-row gal? Try a stay at Bonita, our Coachella Valley Airbnb that puts you just 3 minutes from the Empire Polo Club. This Spanish-colonial inspired home comes complete with a private putting green, pool, outdoor kitchen, oversized fire pit, and hot tub.
Don't feel like cooking post-show? Understandable. Check out these 18 Best Restaurants in the Coachella Valley.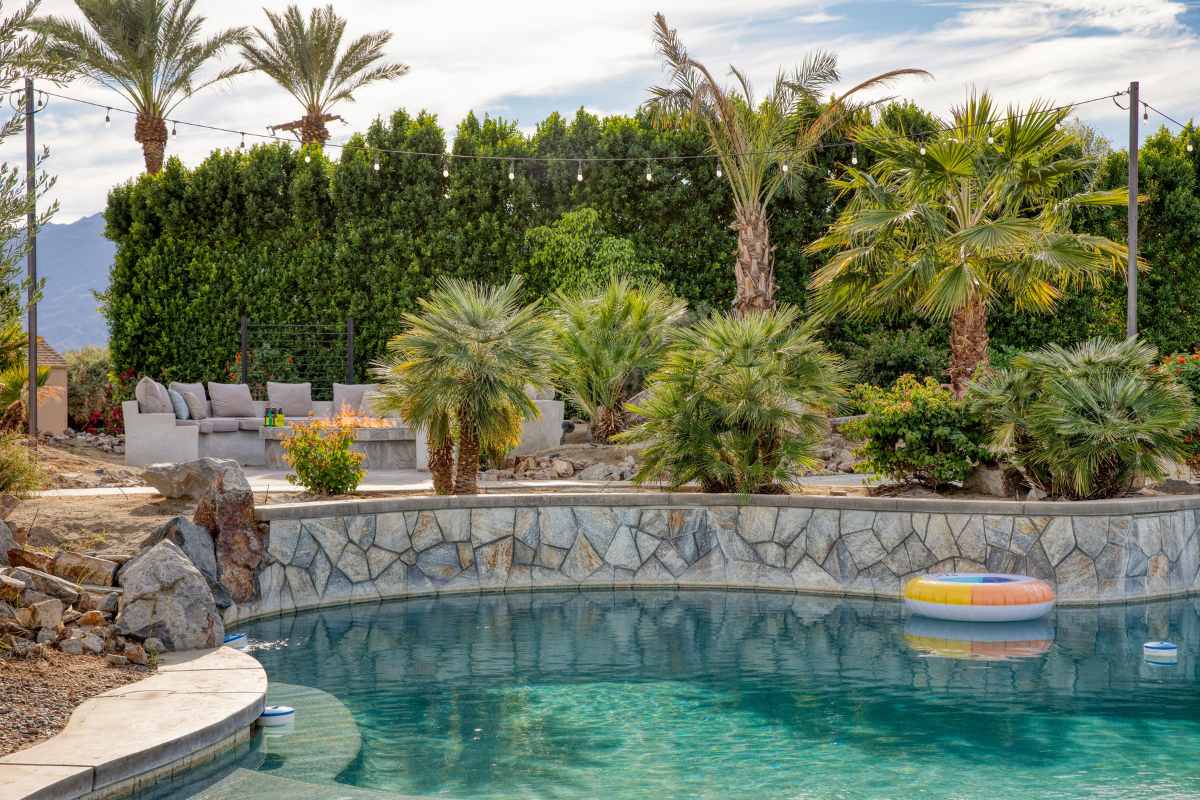 3. Casa del Sol
It's the best party of the year and everyone's invited. No matter your music taste, there's a place for you here at Casa del Sol. No, literally, this Coachella Valley Airbnb has room for up to 14 people, so there's a place for you here. Enjoy the plenty of playful amenities this stay has to offer: a pool, hot tub, BBQ grill, lounge chairs, cornhole, and even a badminton net for those who like to pretend they know how to play.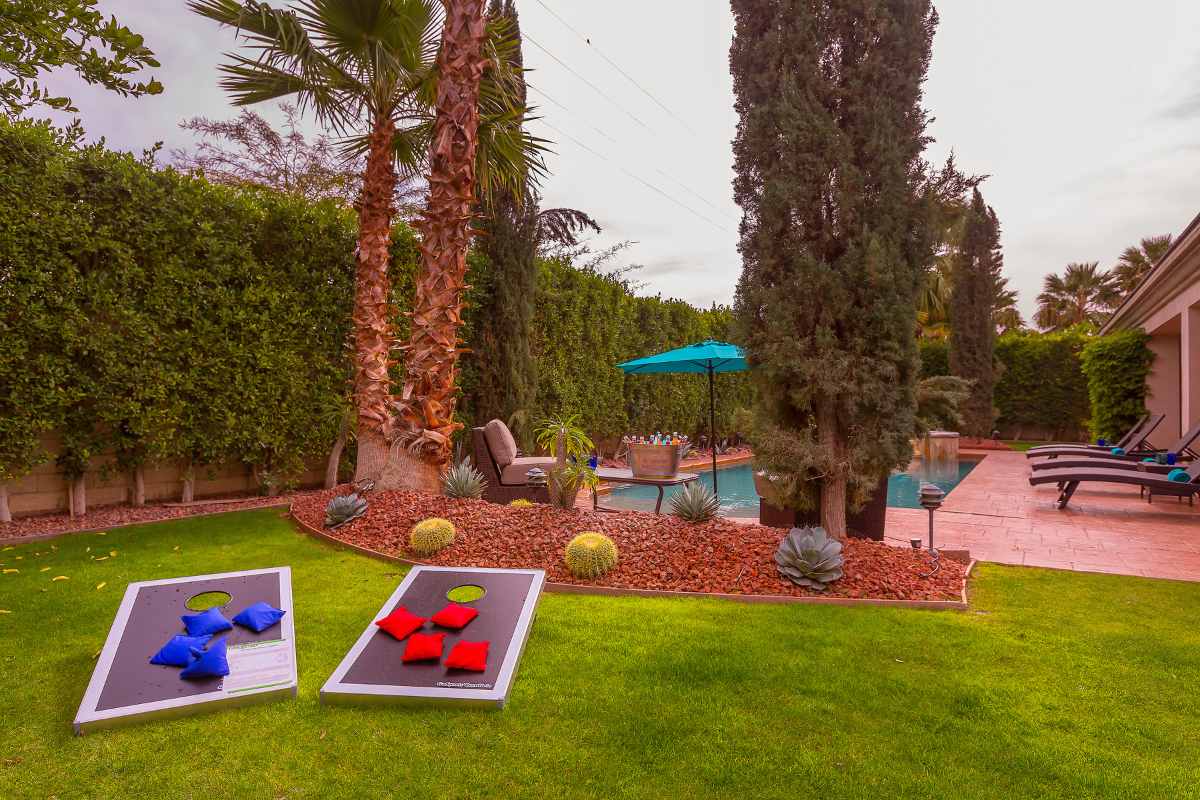 6. Petit Sahara
Petit Sahara? This stay is anything but petite. Enjoy swims in the pool, friendly competition at the ping pong or foosball table, and fresh juice with a side of morning sunshine while you dine al fresco. We won't judge if you choose to spend mornings detoxing with your green juice outside, just so you can retox at the fest that afternoon – we will, however, judge you if you sleep on our fridge stocking service.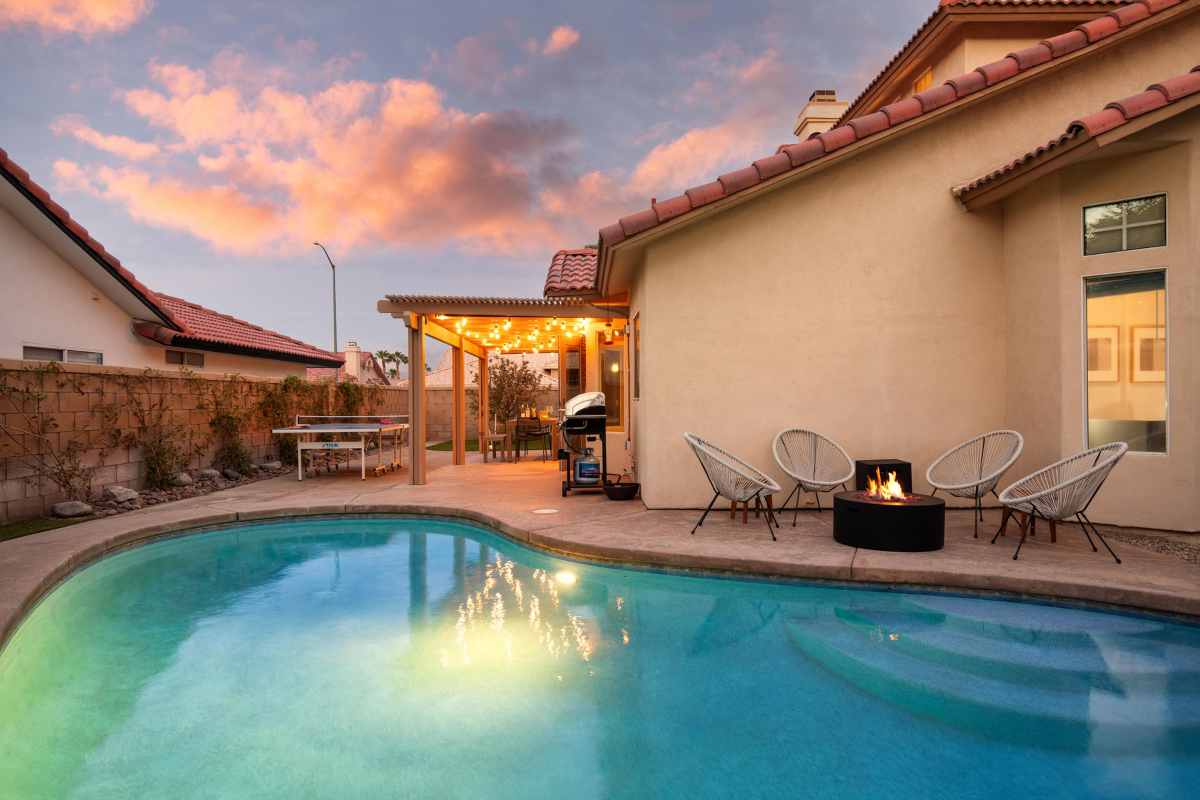 5. Desert Grove
Meet the after party of the after parties. Desert Grove is a 14-guest stay ready for play with its private pool, outdoor kitchen, BBQ grill, and plenty of seating throughout. Plus, it's conveniently located next to the fest grounds – so post-BLACKPINK transpo isn't something you need to stress about.
While these Airbnbs by the fests at Empire Polo Fields are here to impress, we understand that your travel itinerary might be, too. If you're looking for even more activities for the whole festie crew, check out our freshly curated list of Things to Do in Coachella Valley!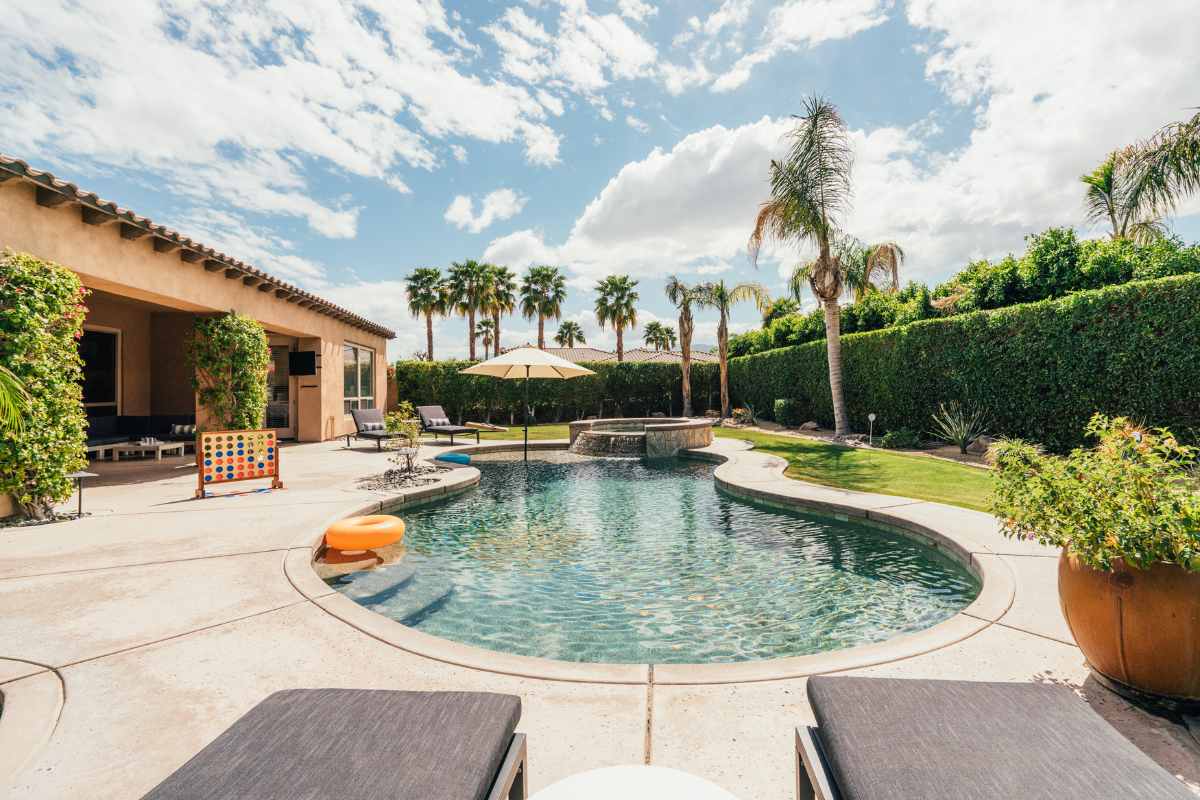 6. Hacienda at Coachella
Your highly curated fest 'fits deserve a catwalk! Give yourself the show you deserve with a walk alongside this home's pool with palm trees, fountains, and LED lights. If showing off isn't your thing, no worries. Kick back and relax with all the lovely amenities you'll find at Hacienda at Coachella: an expansive fire pit, hot tub, beach volleyball court, outdoor kitchen and bar, private pond, and room for up to 22 guests.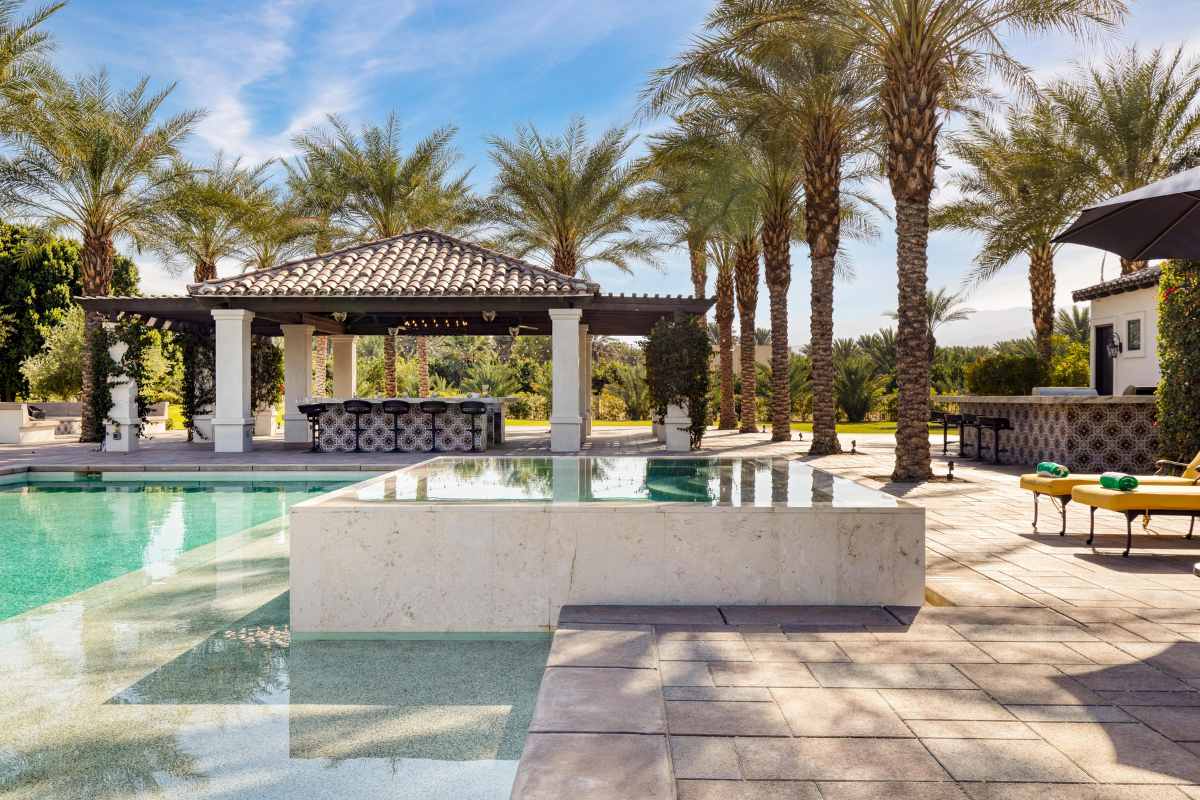 7. Polo Villas
Save the best for last? Don't mind if we do. This one's for the people that like to invite all their friends, even those they met in a daze last weekend. Welcome to the Polo Villas – a neighborhood of homes all within walking distance of each other, and all right across the road from the Coachella Valley festival grounds. Enjoy vibrant backyards with pools, modern interiors, and room for literally everyone you know.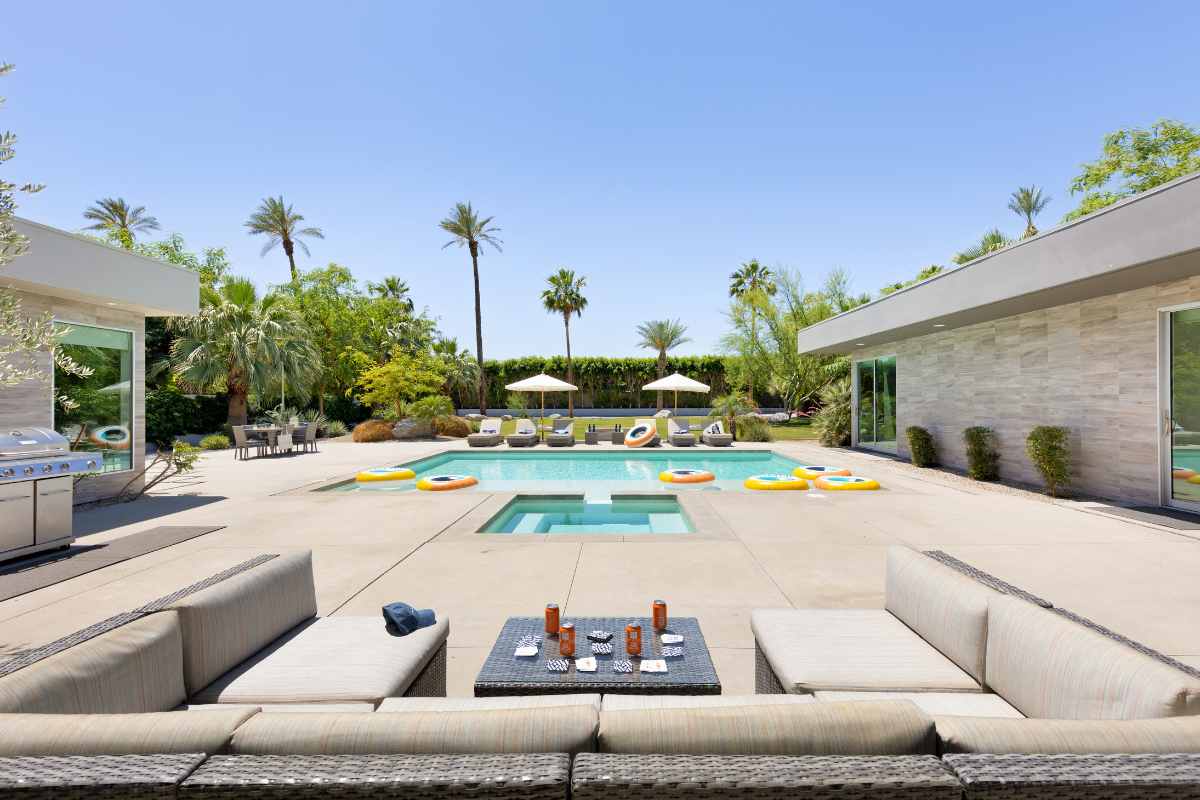 Don't just take it from us, take it from them! Check out real-life testimonials from people who have stayed with us for their fest weekends. Meet you at Coachella Valley.