Key West is a tropical paradise perfect for those craving a long escape from the harsh winter weather (we're looking at you, snowbirds!). With its sunny beaches, crystal-clear waters, and vibrant nightlife, there are plenty of things to do in Key West for visitors to enjoy. Whether you're desiring a relaxing day by the beach, an adventure out on the water, or a night on the town, Key West is an idyllic destination for a vacation.
For those looking to get away for a month or more, we've rounded up our favorite vacation homes available for an extended stay. These AvantStay vacation rentals have everything you could need in your home away from home, including a fully-equipped kitchen, hotel-grade amenities, a washer and dryer, bedding and linens, WiFi, and access to our 24/7 guest experience line as well as a local hospitality manager.
Here are our top picks for vacation homes for snowbirds in Key West:
1. Ecco Domani
Ecco Domani is a beautiful three-story home with a private pool, off-street parking, and attractive decor in Key West. The home features a gourmet kitchen with state-of-the-art appliances and French doors that lead to a private outdoor space with a pool. Ecco Domani is centrally located, just off Simonton Street and one block from Duval Street, within walking distance to Key West's best bars, restaurants, galleries, and shopping. South Beach is six blocks away with the Southernmost Beach Café offering excellent food and libations all day long.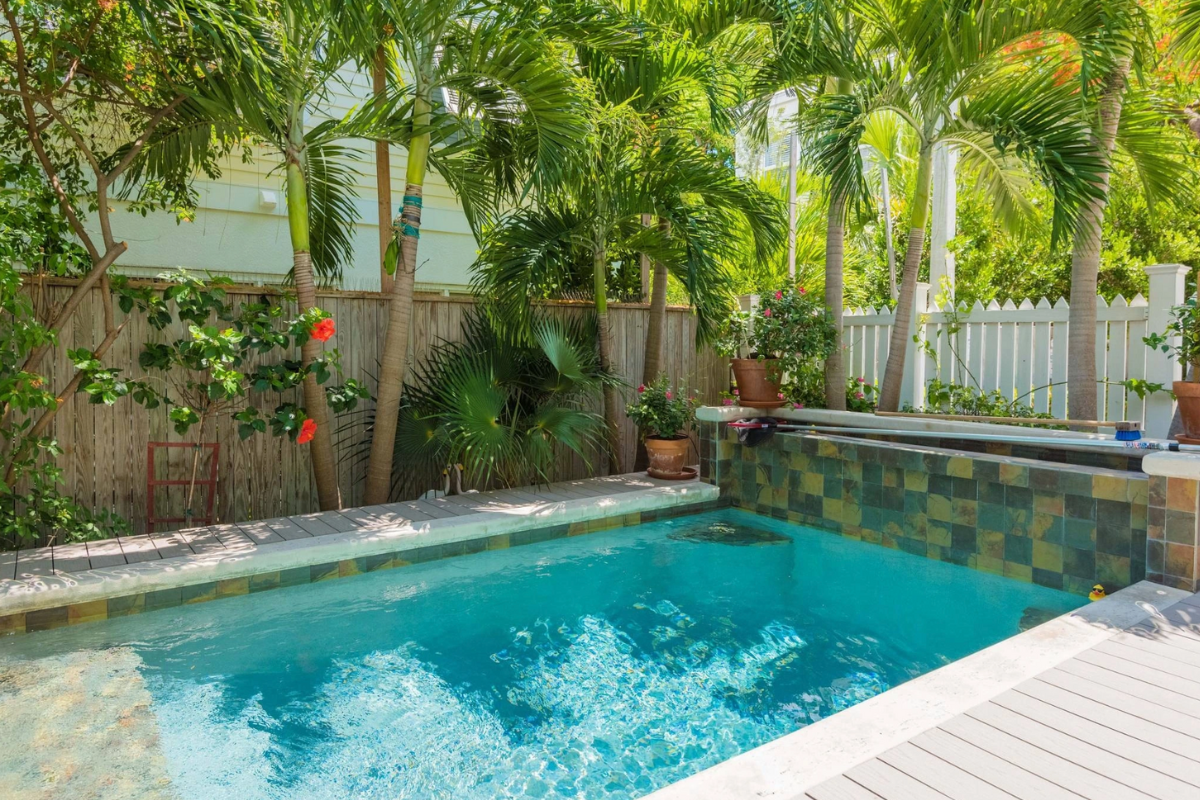 2. Serenity
This beautifully renovated conch home located in Bahama Village is a perfect romantic getaway for couples. Serenity a two-story guest house with one bedroom, one bathroom, and a bonus loft space. The high ceilings and magnificent glass doors allow for the bright Key West sun to shine throughout the cottage. The backyard offers a secluded tropical garden with a pool, lounge chairs, and an open outdoor shower, creating a calming and serene oasis. The cottage is just 3 blocks away from Duval Street, close to the action but protected from the hustle and bustle, making it the idyllic romantic retreat.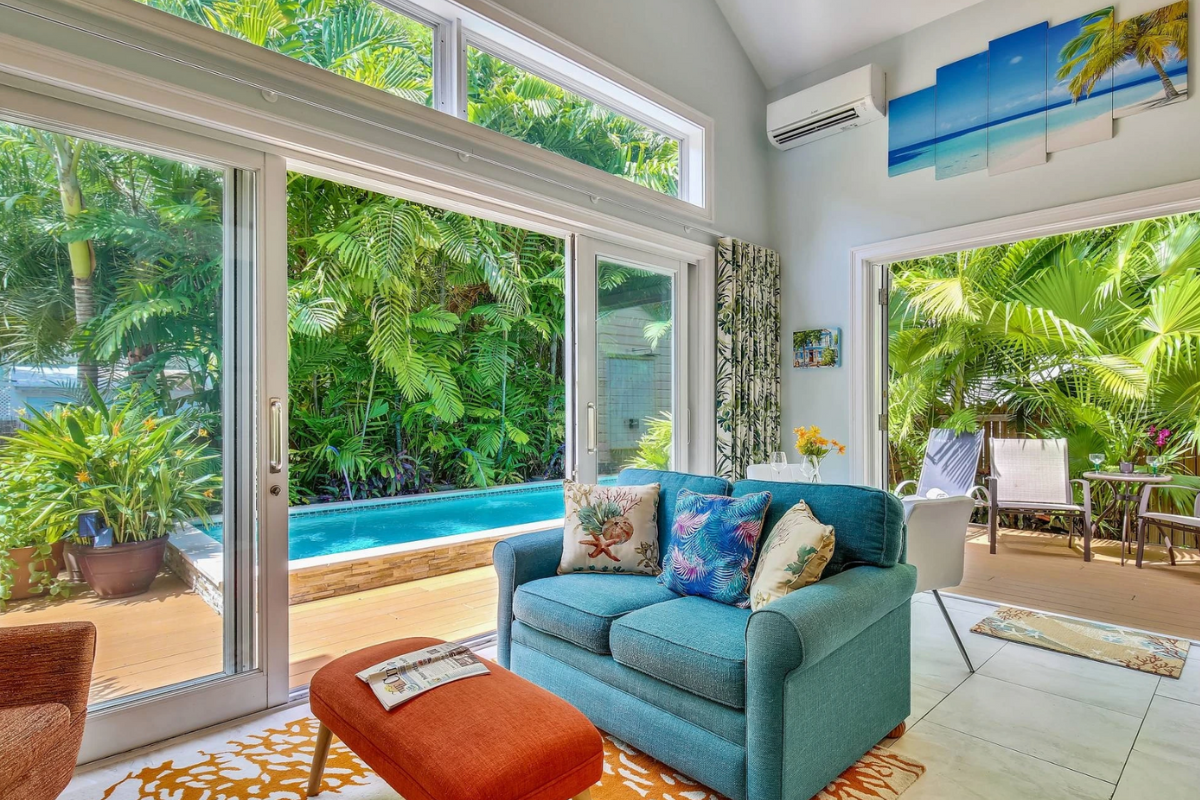 3. Spa Oasis
Spa Oasis is just a few miles from Smathers Beach and downtown Duval Street, making it the ideal destination to enjoy the best that Key West has to offer. It has three bedrooms (a king, queen, and twin beds), two bathrooms, and can accommodate up to six guests. The home has an open-plan kitchen and dining area, a hot tub, a large back patio with a BBQ grill, and access to a beautiful lagoon-style pool and 24-hour gym.
4. Paradise Point
Calling all golfers! Paradise Point is a charming retreat located at the Key West Golf Club. It boasts a private covered patio with stunning green views, a cozy living room, and two comfortable bedrooms with balcony access. The home is located on Stock Island, a tropical haven near plenty of dining options and shopping.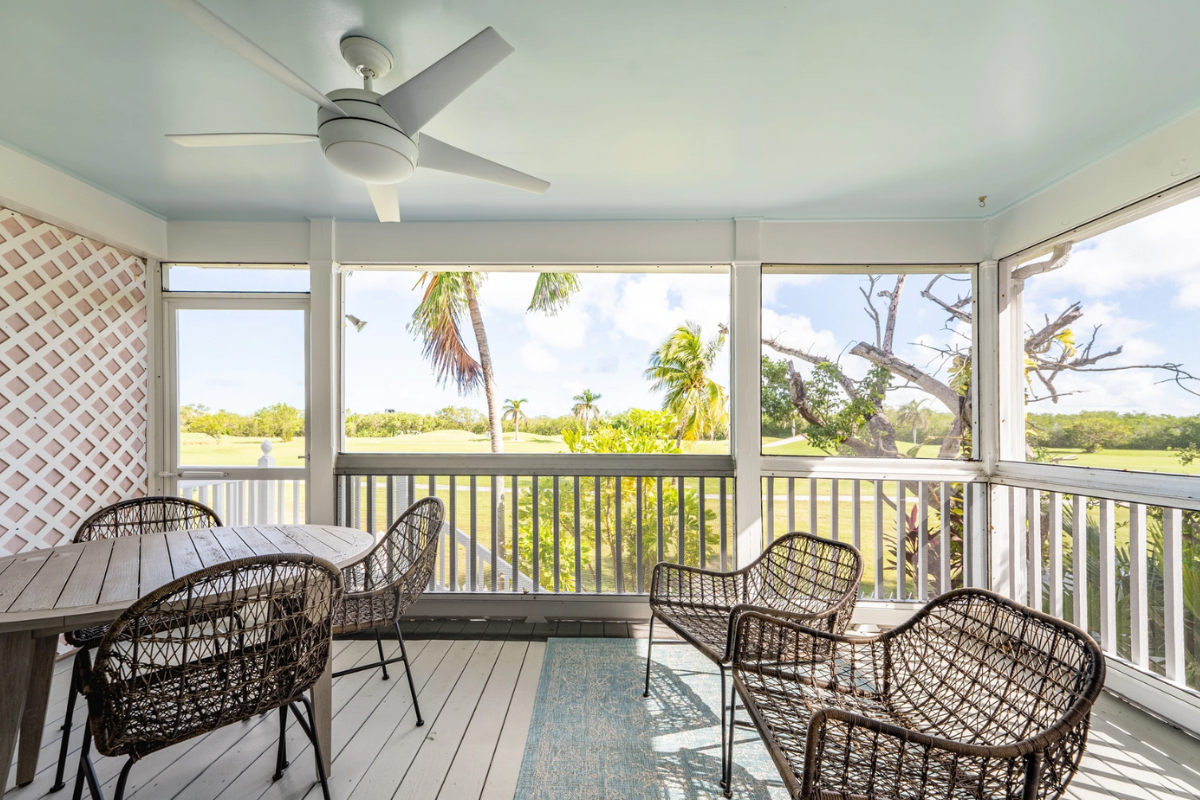 5. Coral Garden
Coral Garden is a two-bedroom townhome located in the gated community of Coral Hammock on Stock Island. Both bedrooms feature private balconies overlooking the lushly landscaped grounds. The community offers a large heated pool and is conveniently located near popular local restaurants, Smathers Beach, the golf course, and a 10-minute drive to Old Town Key West. Check in and say hello to paradise.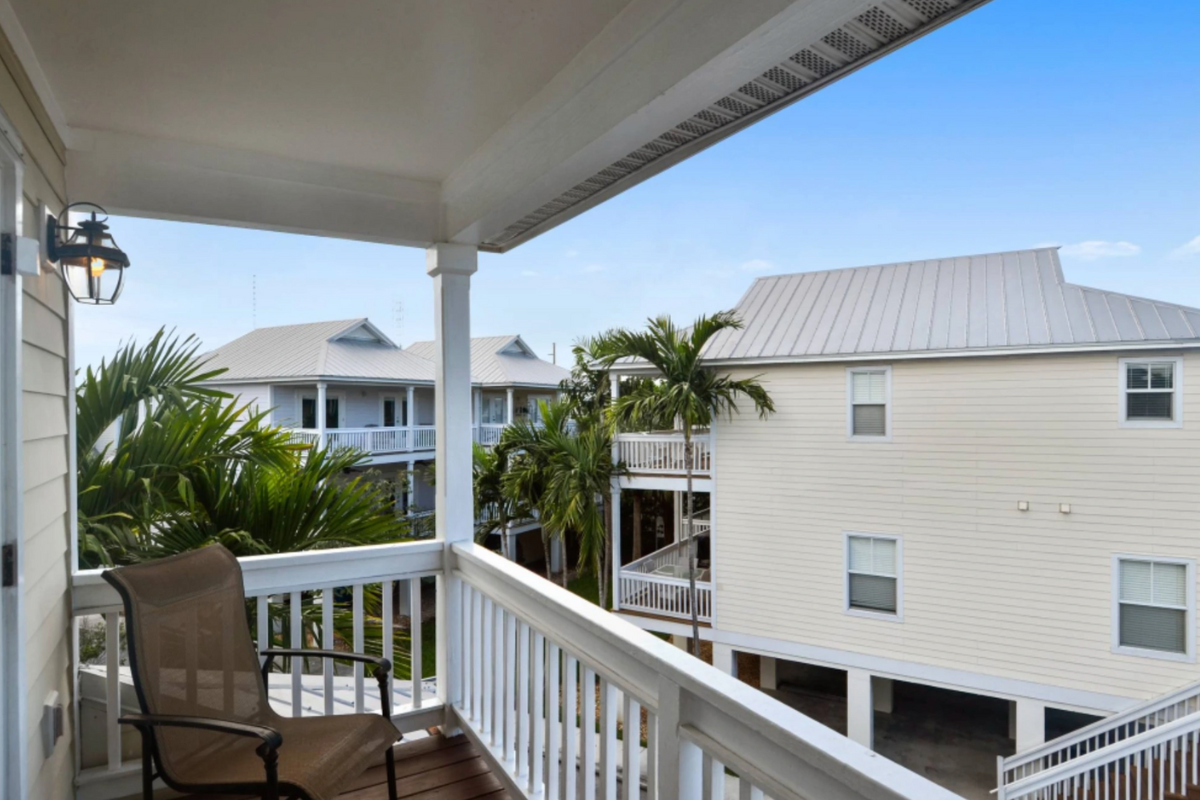 6. Tumi's Time Out
Tumi's Time Out is a delightful 2-bedroom, 2-bathroom townhome in the desirable Windward Park community. Located in a secluded tropical hideaway, surrounded by lush palm trees and balmy breezes, the property boasts a sparkling swimming pool, open floor plan with a living room, dining area, full kitchen, and a private outdoor patio. Tumi's Time Out is located in the heart of Old Town, just 2 blocks from Duval Street, where guests can walk to the famous music, dining, and activities Key West is known for.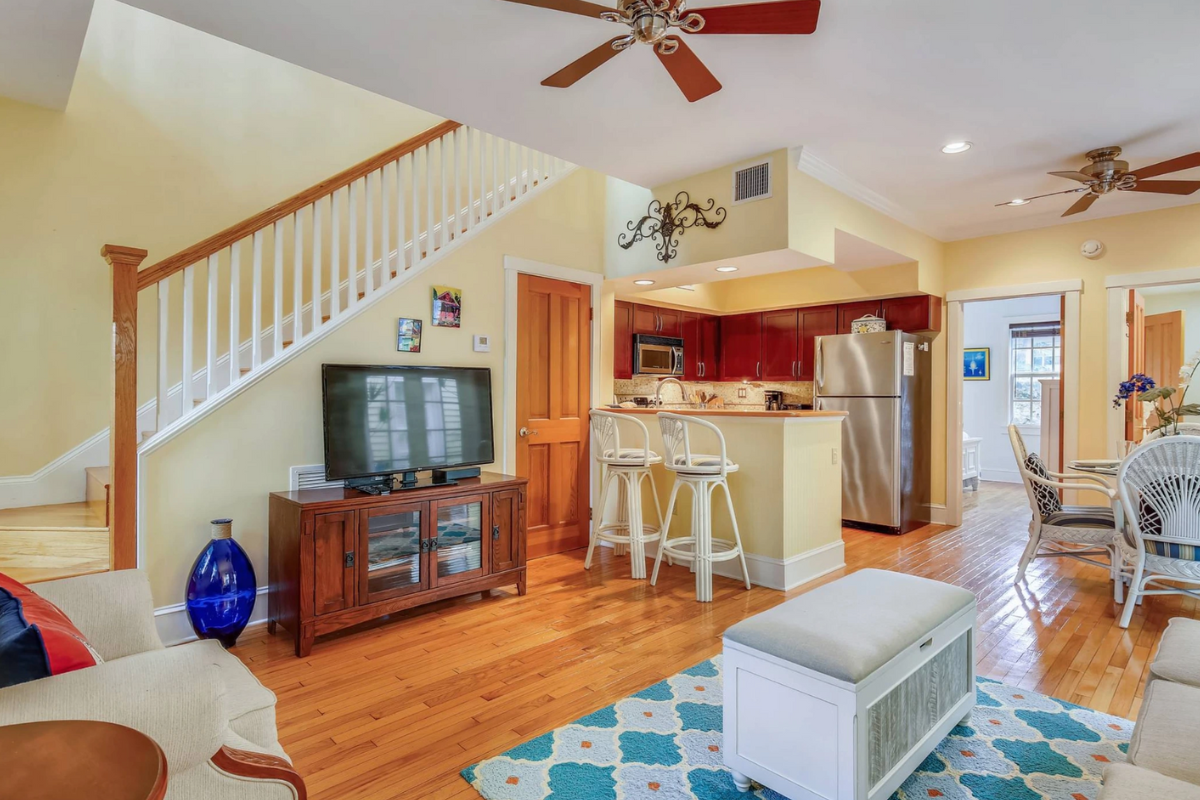 7. Spanish Lime Tree Cottage
Spanish Lime Tree Cottage is located on Key West's historic Whitehead Street, which runs parallel to Duval Street and is in the heart of Old Town. The street is home to some of the most famous sites in Key West, including the Southernmost point, the Key West Lighthouse, and Hemingway House. The cottage is a one-bedroom, one-bathroom with a backyard patio area, BBQ grill, and front porch that's great for people-watching.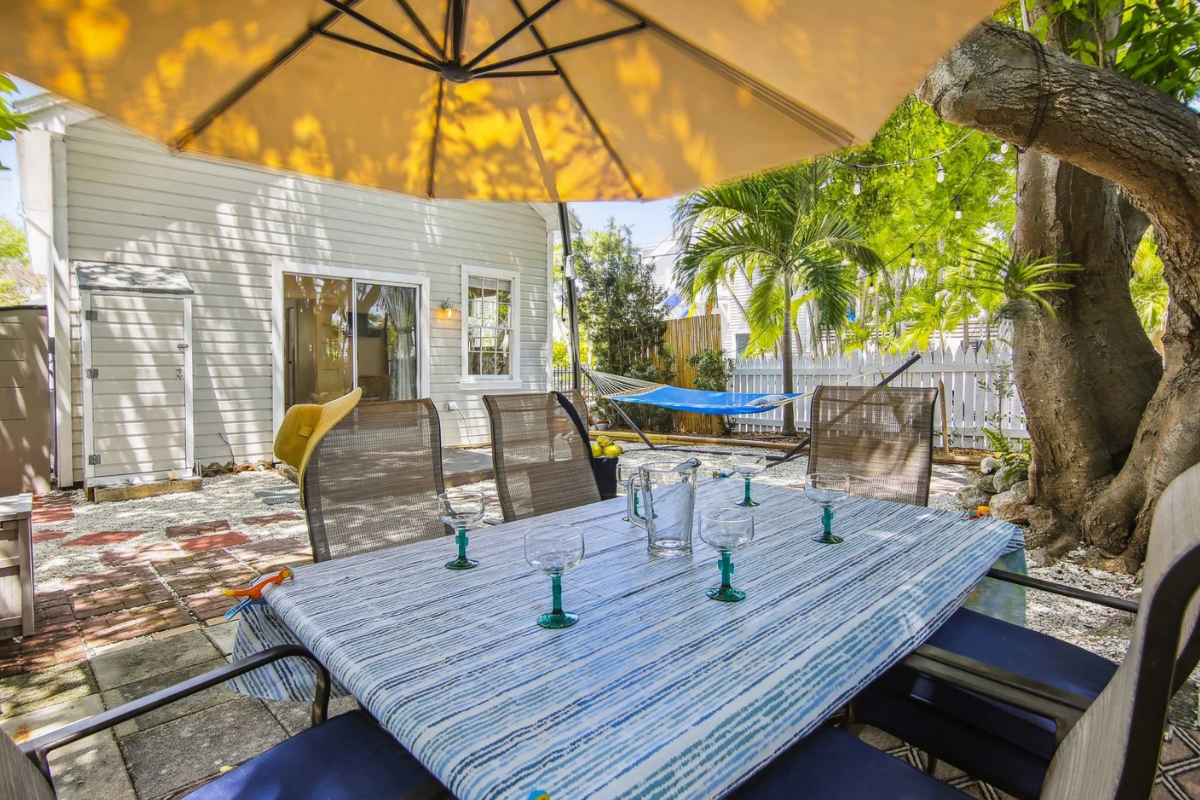 8. Coral Villa
Coral Villa is a beautiful, spacious 3-bedroom, 3-bathroom townhome located across the street from the Key West Golf Course. The property offers off-street parking for 2 vehicles and is minutes from popular restaurants, marinas, Smathers Beach, and the airport. A shared community pool and clubhouse are just a few steps away. Coral Villa is perfect for families or couples looking for a month-long stay in paradise.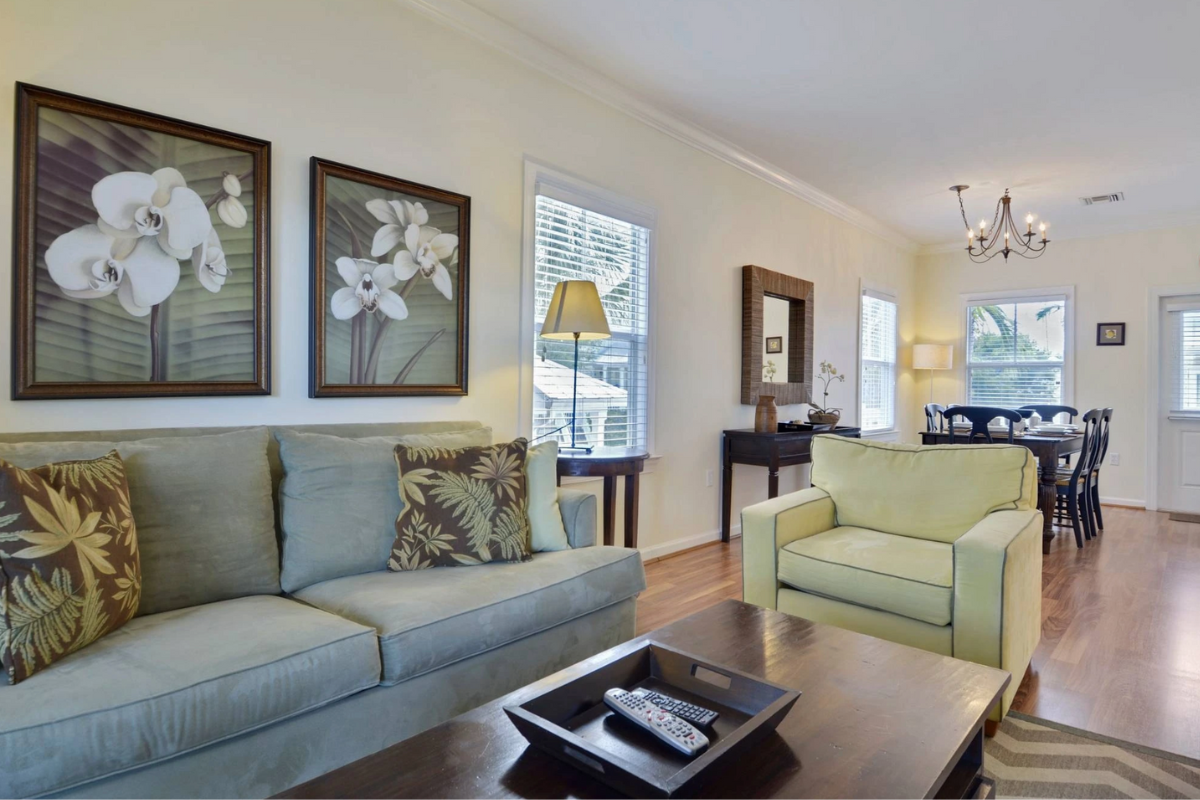 9. Flagler's Oasis
Flagler's Oasis is a two-bedroom, pet-friendly vacation home that offers complete privacy with a lagoon-style pool. The home is equipped with three flat-screen televisions, a large 10 by 12-foot steel-roof gazebo for outdoor dining and entertaining, and a fenced outdoor space and pool. The property also has a huge 60-foot driveway for ample parking for cars or even your boat and trailer.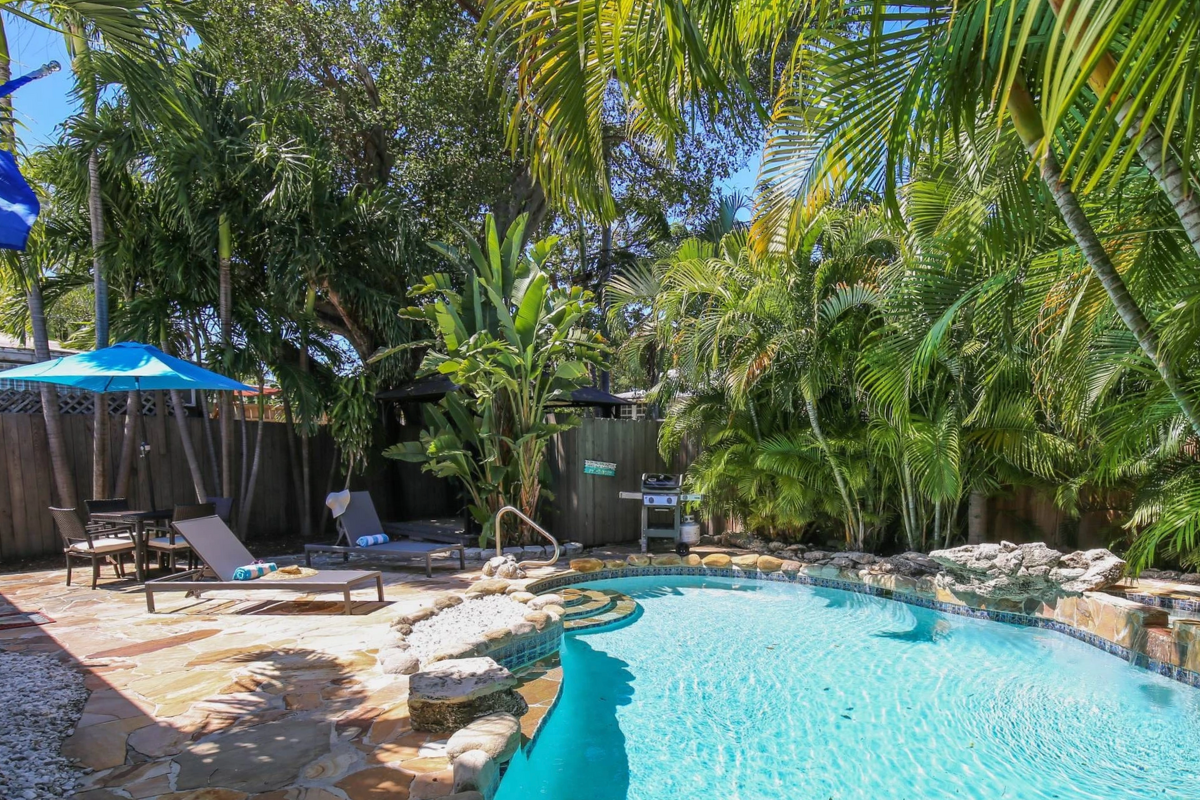 10. Lighthouse Villa
You won't find a location better than this! Lighthouse Villa is a timeless, private Conch home located among the iconic historical sites of Key West. Step outside on your balcony and admire the views of the famous Key West Lighthouse right across the street. This three-level property features 3 bedrooms, 4.5 baths, a tropical-inspired design, and is within walking distance of the most popular attractions.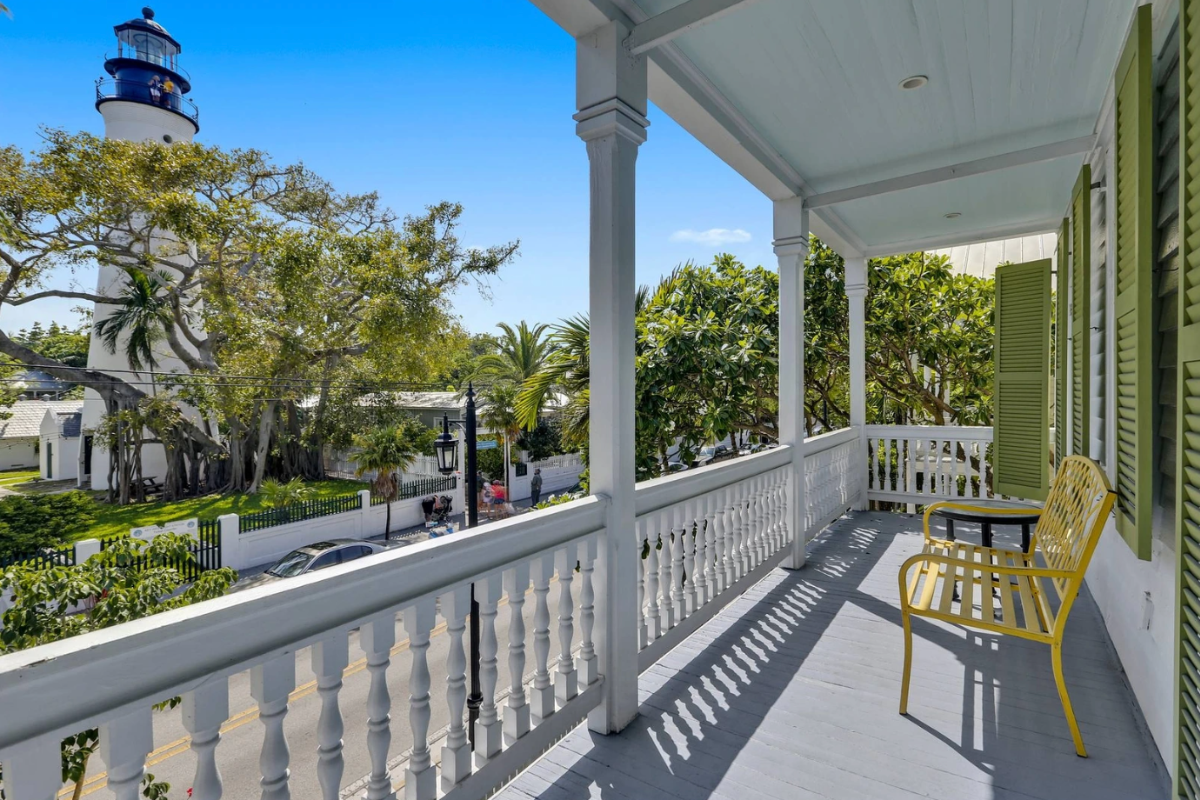 These are just a few of our Key West favorites. Check out the full list of AvantStay Key West vacation homes here.