Consider yourself a heavy dink-er? 2022 proved that you either like pickleball or you're wrong. With the addition of pickleball courts in 6 of our homes, we figured it's time we give these courts their shining moment… since we already gave our homes with private tennis courts theirs. 
Grab your racquet—it's game on.
1. Olivano Ranch – Palm Desert, CA
Great minds dink alike. Olivano Ranch is a 6-bedroom stay with all you and the crew need for a desert dreamy trip to Palm Springs. Engage in some friendly competition on the pickleball and basketball courts, cool off by the pool, or soak in the hot tub after a day of exploring the springs.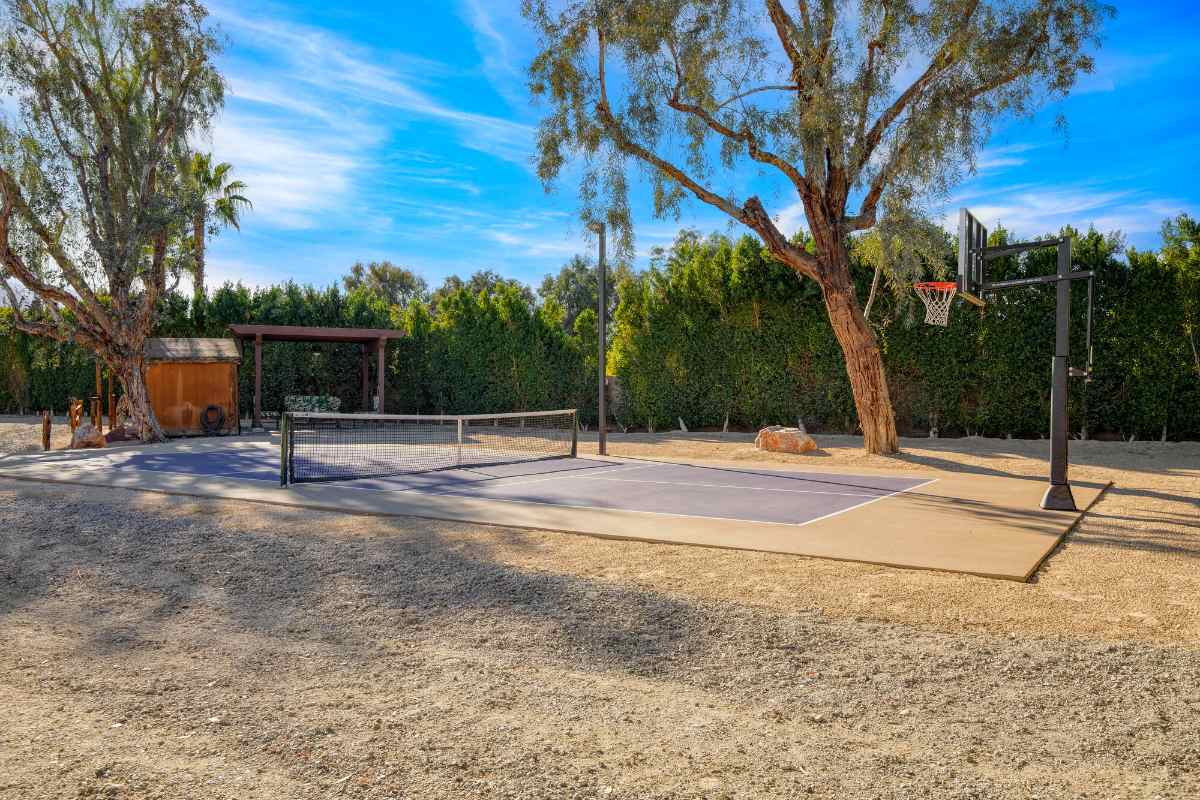 2. The Riesling Retreat – Temecula, CA
The Riesling Retreat: Where day dinking meets day drinking. This Temecula getaway was aptly named a retreat with its plethora of activities. Spend days playing pickleball, volleyball, basketball, or even putt-putt. Hang inside in the game room with a pool table, ping pong table, and foosball. Head back outside for the pool, fire pit, and alfresco dining.
If you're still looking for more to do, check out our favorite things to do in Temecula.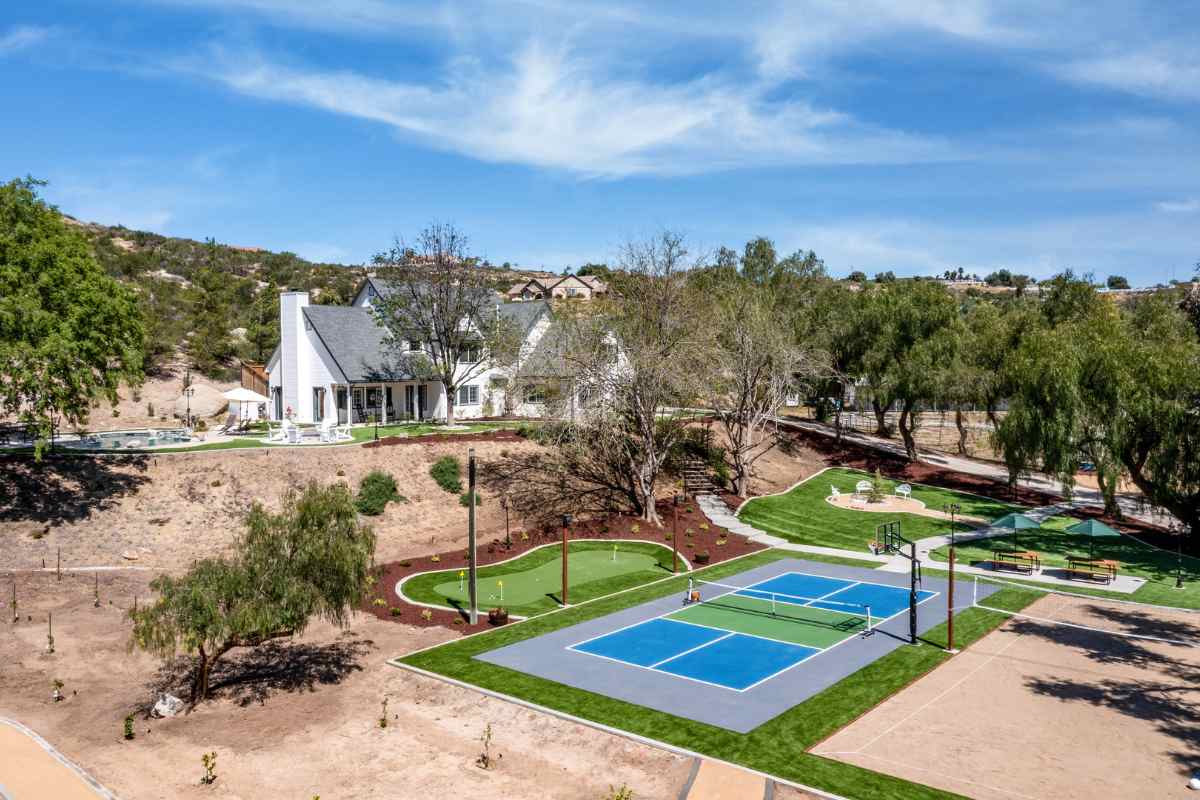 3. The Date Palm Estate – Indio, CA
Fun date idea: a game of pickleball at The Date Palm Estate. This Coachella Valley stay embodies luxury and was designed for the active group. With its pickleball court, saltwater pool, bocce ball court, six arcade games, a movie theater, home sound system, a fire pit, outdoor grill, and last but not least, a breakfast bar, you'll never run out of things to do.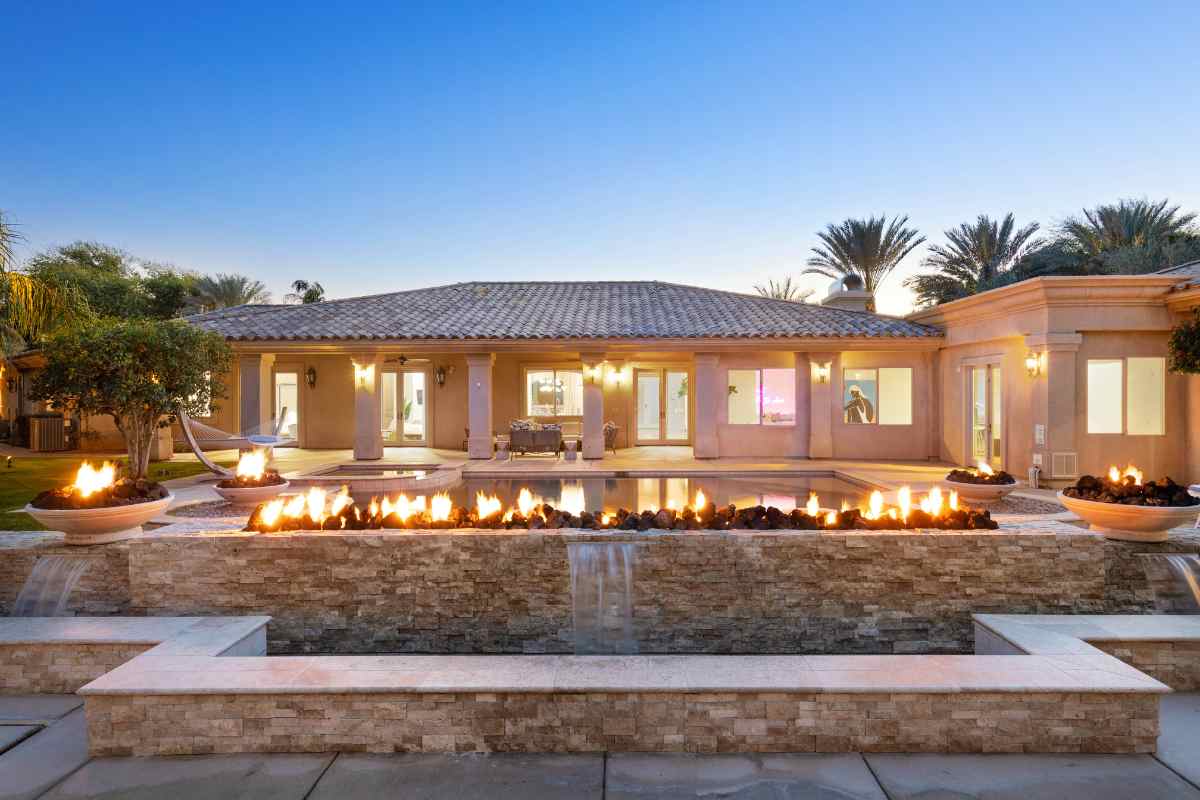 4. Farrier – Paradise Valley, AZ
This Scottsdale vacation home? Baller. And not just for its pickleball court. Farrier offers an extra-decadent vacation with its pool, outdoor dining area, ping pong table. Inside you'll find a stone fireplace, wet bar, pool table, and marble floors, and the coziest bedrooms to make you want to extend your vacation another week or two.
FYI, that's totally an option. Check out our Month+ Stays here.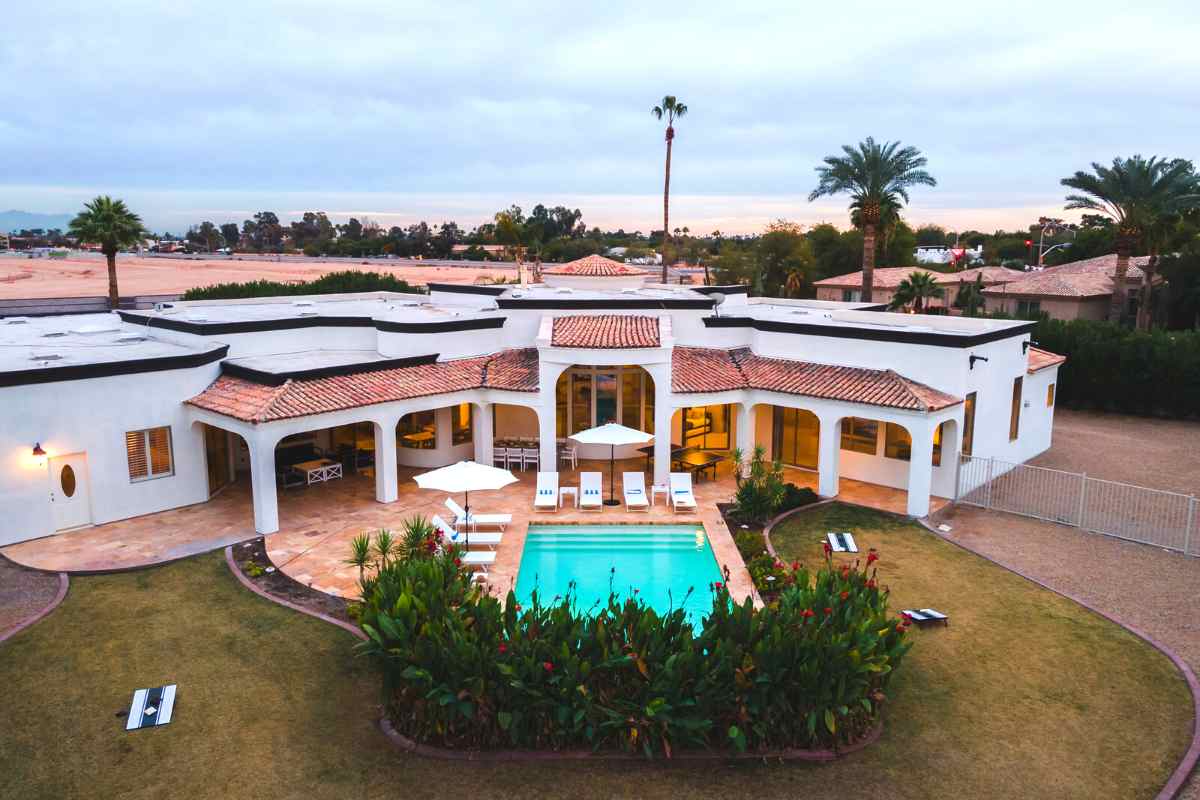 5. Buena Vista – Thermal, CA
If your group has a designated dinker, we think they'll be pleased with this property. Buena Vista is a Coachella Valley estate with a tennis court that doubles as a pickleball court, a 60 ft pool, a freshwater lake with a paddle boat, paddle boards and kayaks, billiards, shuffleboard, a fire pit, an actual saloon, a soccer field, and so much more.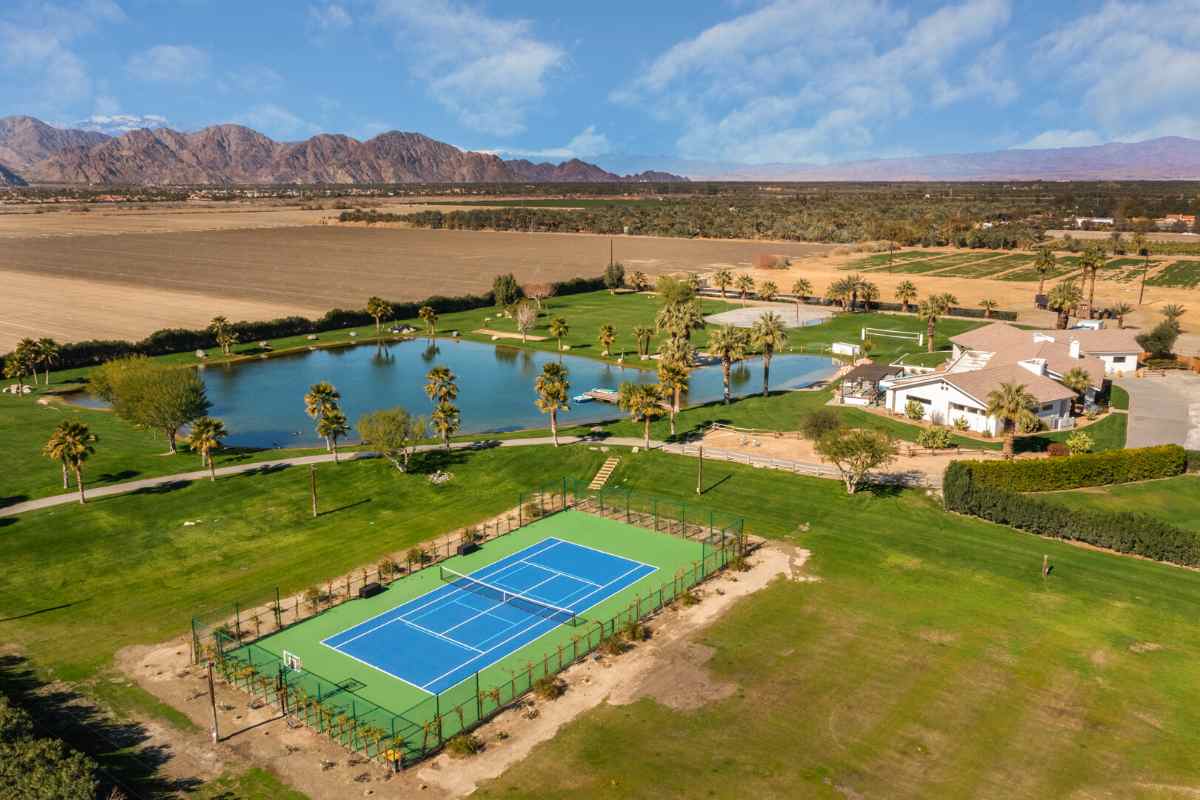 6. Mirabella – Indio, CA
Double trouble – Mirabella has a gorgeous tennis court that also serves as a pretty great pickleball court. On top of that, it also comes with a saltwater pool, a 5-hole pitch and putt golf course, and a private lake with a dock for kayaking and paddle boating—so TBH, we think you'll be just fine staying at this Coachella Valley estate.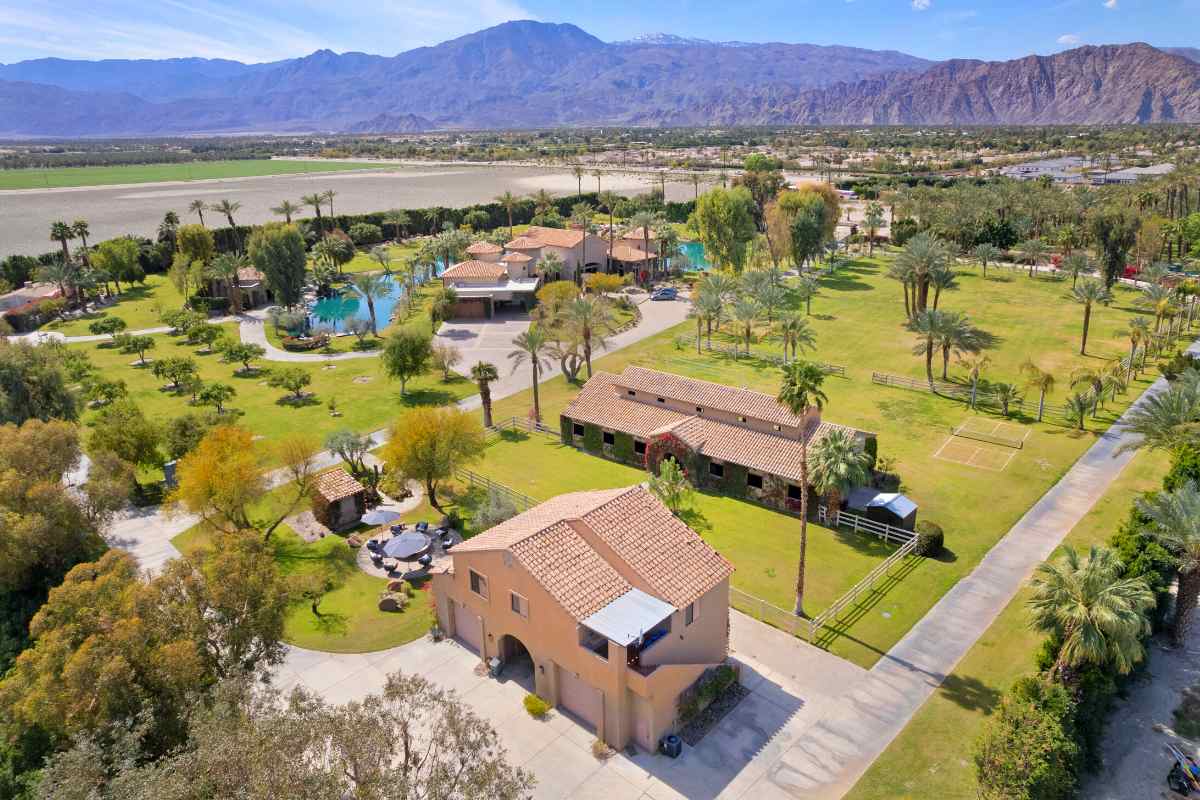 –
The exploration doesn't stop here. Apart from its seamless group travel experience and a plentiful selection of luxury in-app upgrades, AvantStay homes are in primo outdoor locations – even more than what we just covered in this article. Click here to see all our destinations and we'll see you soon!