Charleston is a Southern gem that presents itself as an old-world antebellum city but at its heart, it is a metropolis with big city flair. While many visitors' first impression of Charleston might be the old churches, stately live oaks draped in Spanish moss, and horse-drawn carriages along cobblestone streets—the city offers a modern edge complete with a robust emerging culinary culture.
Although Charleston has always been known for boasting one of the premier American dining scenes east of the Mississippi River, the recent rise in independent restaurants has elevated the city from its position as just another historic southern town to becoming a bona fide foodie destination.
Read on to learn more about the best restaurants in Charleston, SC.
1. Millers All Day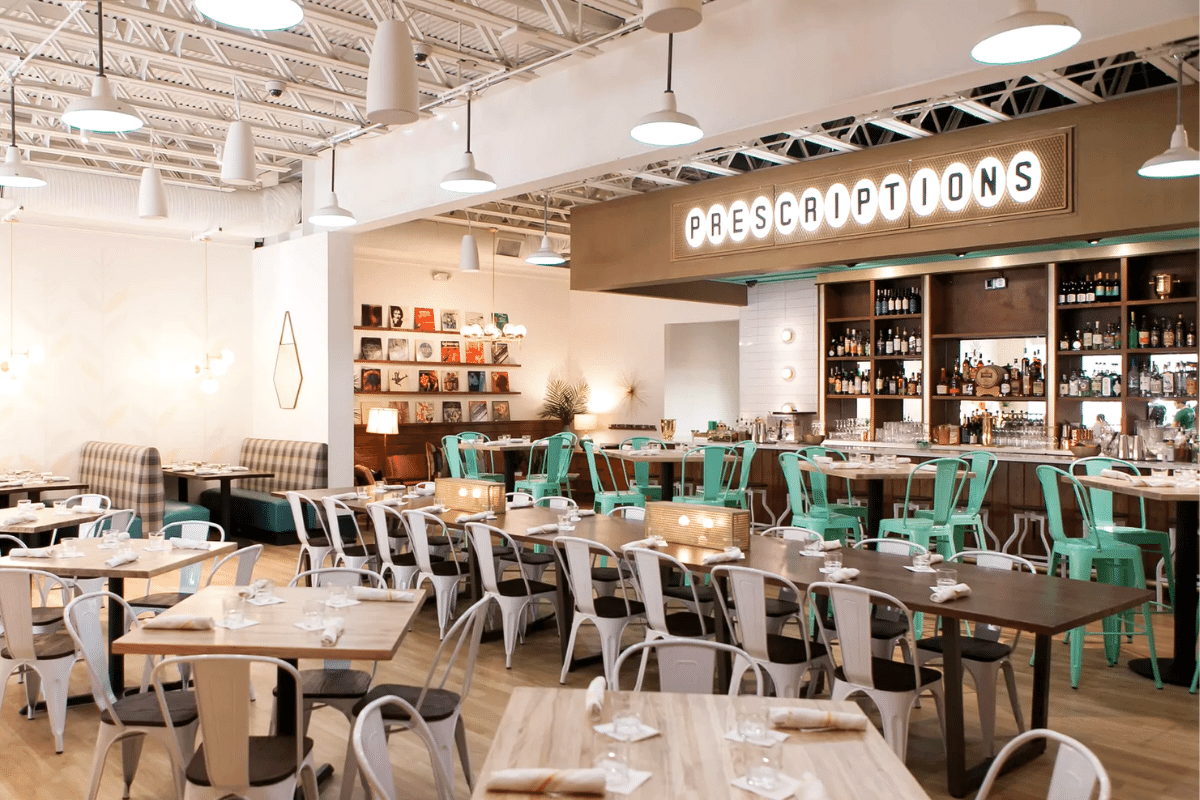 Millers All Day is a Charleston staple, offering up all-day breakfast and brunch on Lower King St. The restaurant's interior is just as old-timey as its exterior—it has a small batch grain mill in the front window and an antique machine that turns corn into grits.
The place is also known for its craft cocktails—try The Remedy with vodka, elderflower, blueberry, basil, lemon juice, and bubbles! They have mimosas, coffee, and dirty chai if you're looking for something more traditional.
And don't forget about their bakery items: Nutella-filled donuts are just one example of freshly-baked goods they offer—there's also pie by the slice and raspberry/lemon scones.
If you're looking for something to enjoy for breakfast or lunch besides a pastry, Millers offers plenty of options to fill your belly: biscuits and gravy, pancakes and bacon, or fried chicken with waffles. If that doesn't sound like enough to get you through your day, try their smash burger.
2. Leon's Fine Poultry & Oyster Shop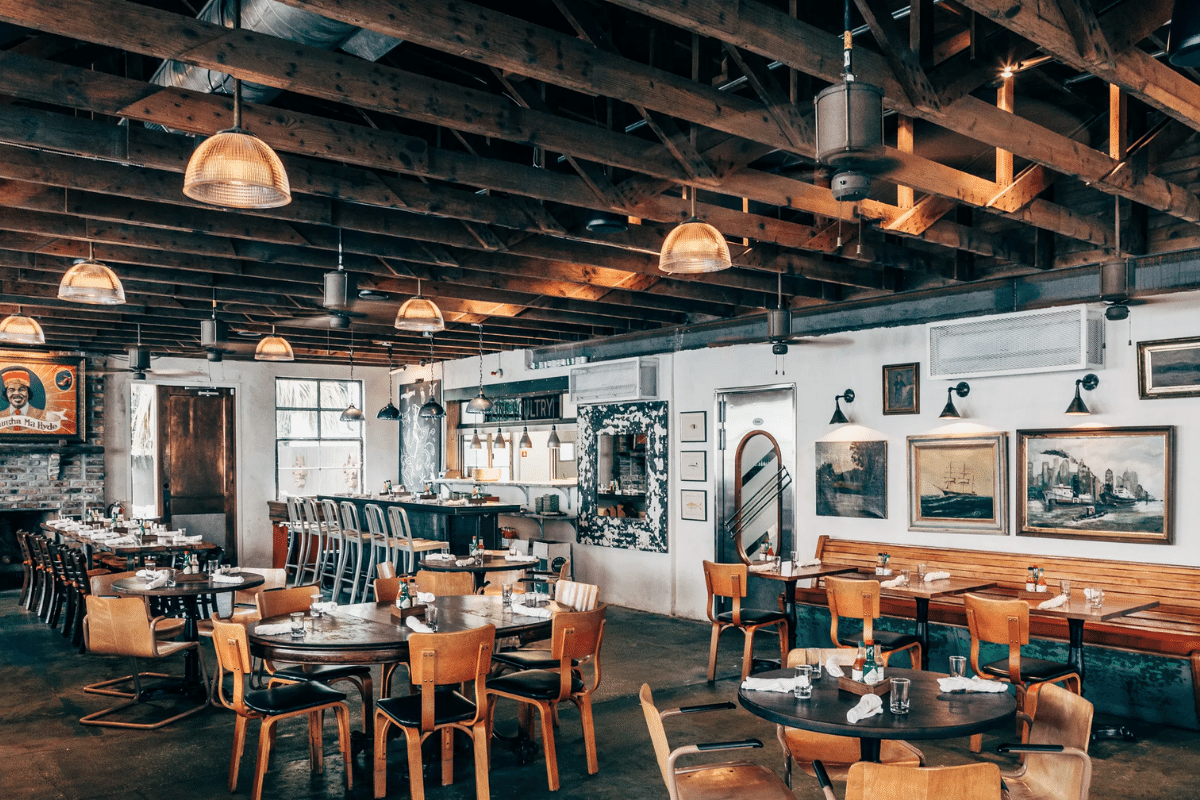 It's hard to imagine a finer place to grab a beer and some fried chicken than Leon's Fine Poultry and Oyster Shop, which is located in the heart of downtown Charleston on King Street.
This laid-back retro style restaurant is inspired by the style of a classic auto body shop with functioning garage doors and concrete floors. There's an oyster bar that serves fresh-shucked oysters, peel and eat shrimp, and smoked Mahi dip.
The menu also offers salads, soft serve ice cream, fried chicken, burgers, along with sides like scalloped potatoes and black eye pea salad. And there are plenty of other delicious options like charcuterie boards, grilled cheese sandwiches, or fried pickles—you can't go wrong!
You'll want to try their famous rosé on tap or their champagne cocktails. The atmosphere here is always lively thanks to all of the eclectic memorabilia from around the world.
If you're looking for something extra special? Try Leon's Fish Fry with catfish, clam strips, shrimp, and hush puppies!
3. Rodney Scott's Whole Hog BBQ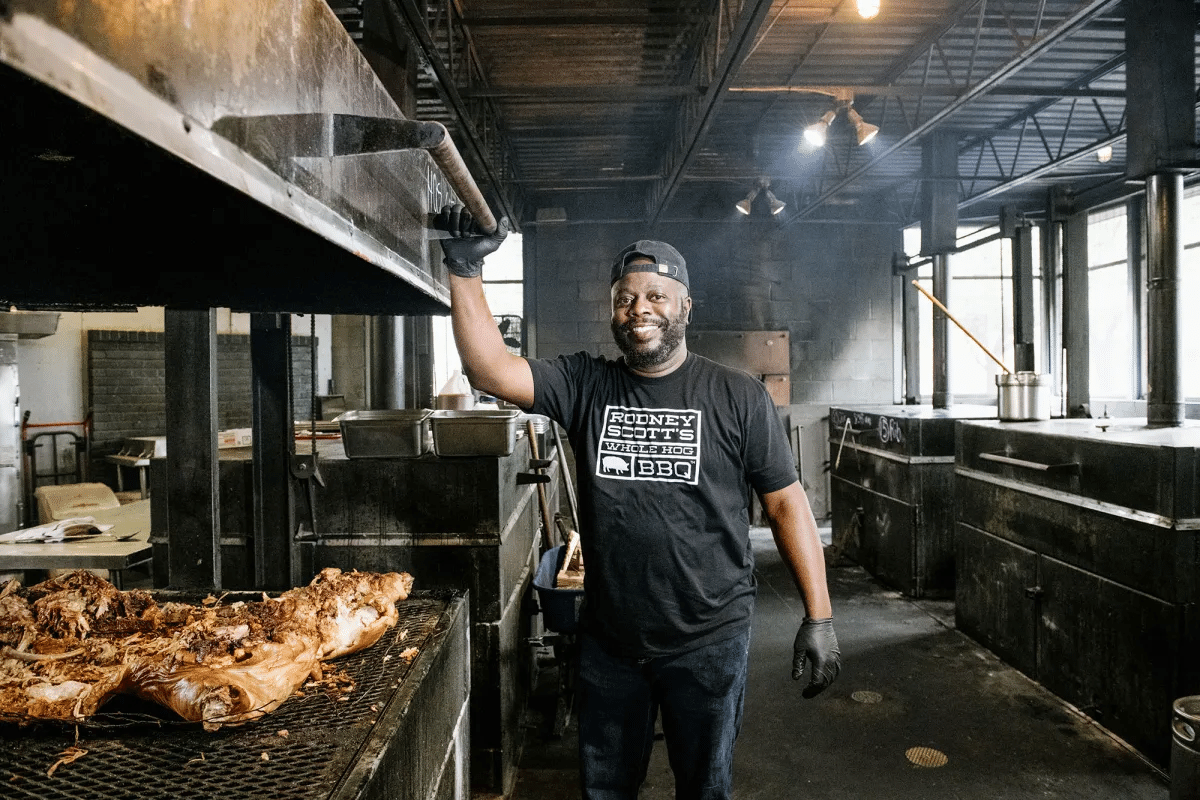 Plenty of Charleston restaurants offer delicious food, but it's hard to find one that does barbecue like Rodney Scott's. Scott's BBQ is a family-owned restaurant that specializes in slow-smoked Lowcountry-style barbecue dishes. The menu includes ribs, whole hog, smoked chicken, macaroni and cheese, hush puppies, and more.
Rodney Scott's BBQ is a must-visit if you're in Charleston. The family atmosphere makes it feel like a home away from home, while the quality of the food will keep you coming back for more!
4. 167 Raw Oyster Bar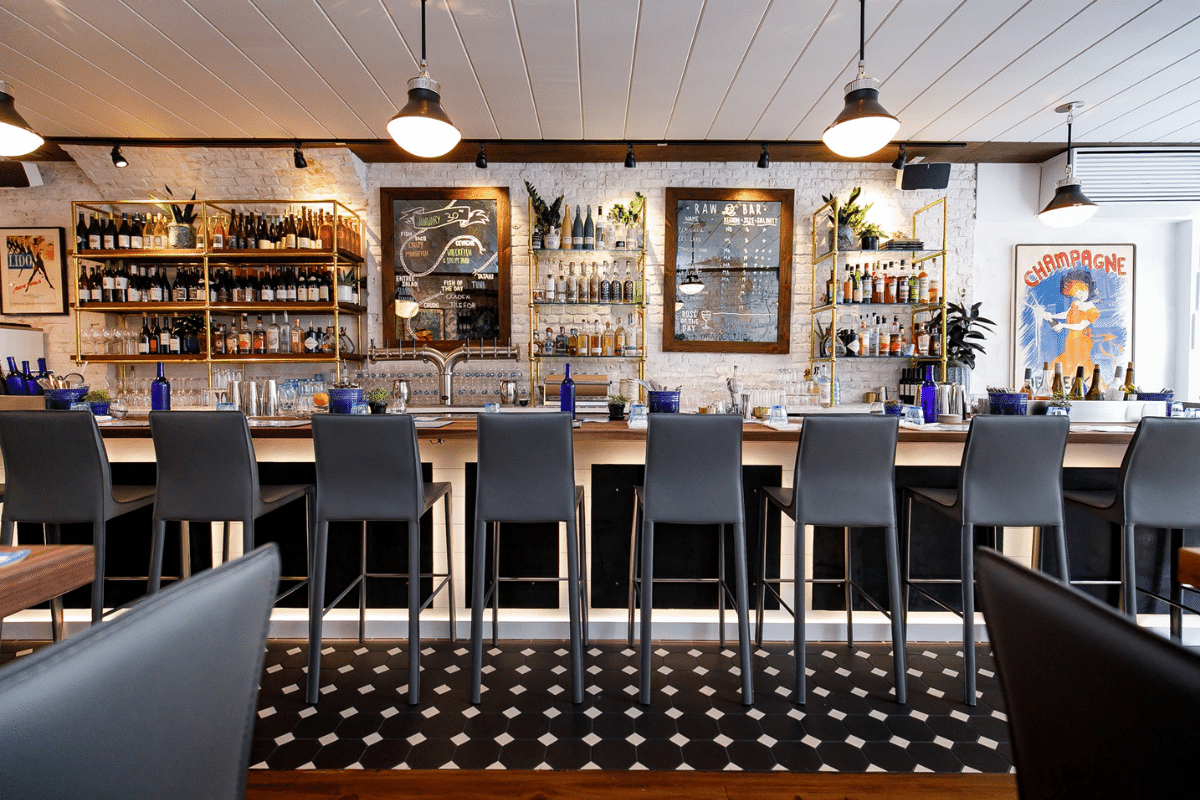 This raw bar opened in 2014 on King Street by a team who wanted to bring the freshest seafood restaurant to their neighborhood. It started its life as a wholesale seafood company that branched out into the restaurant business, now serving some of the best, freshest seafood in the area.
Their menu features large plates of po'boys and oysters, but they also have a variety of fresh salads and a strong selection of wines. (The wine list is full of affordable bottles you can't find anywhere else.)
Their beautiful courtyard makes it an ideal spot for outdoor dining or just hanging out with friends. And if you're looking for something more casual, they have picnic tables out back where you can enjoy your meal under the stars.
5. Xiao Bao Biscuit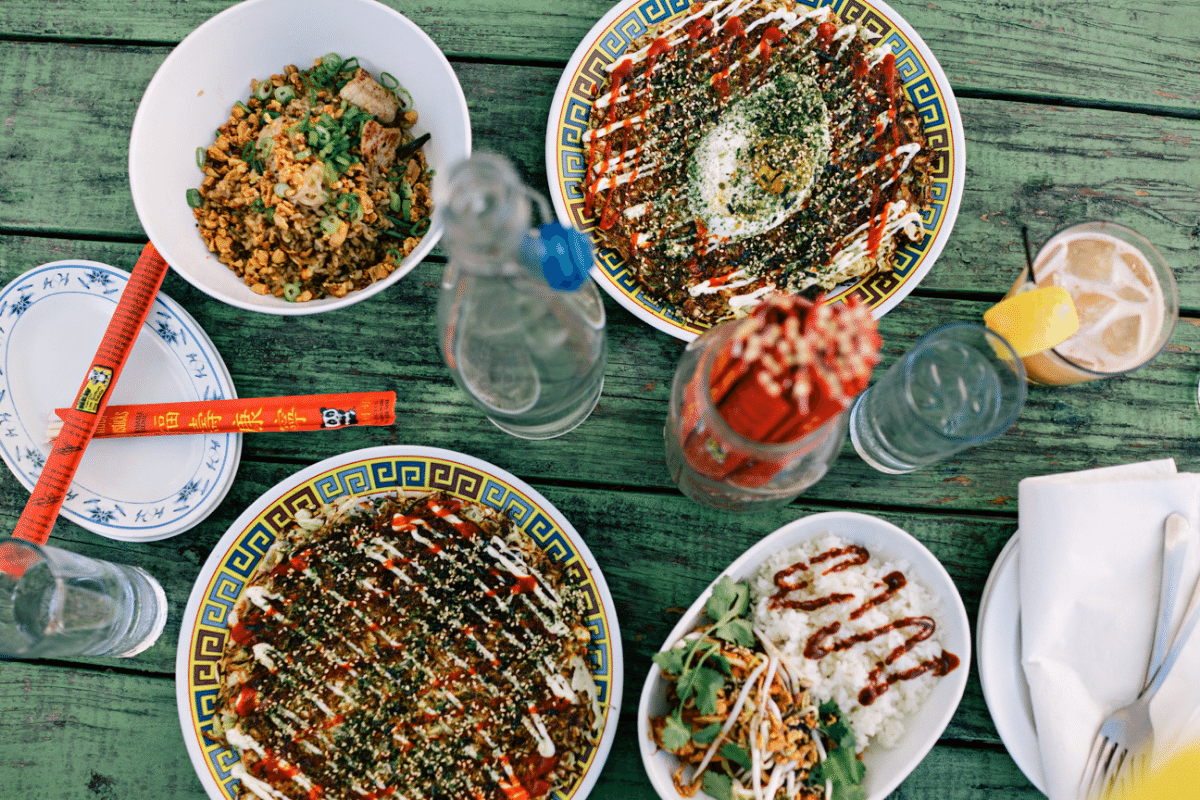 If you're looking for a place to get some unique comfort food, look no further than Xiao Bao Biscuit in Downtown Charleston. This Asian-inspired restaurant has all the flavors of Vietnam, Thailand, Taiwan, Japan, and Korea—plus a few surprises are thrown in for good measure.
The star of the show here is their Okonomiyaki. This savory pancake is made with cabbage, bacon, scallions, and bonito flakes (fish flakes), and comes topped with an egg and a side of sweet soy and chili garlic sauce.
The menu is also full of other delicious dishes like fried pork belly bao buns (think Korean-style fried pork), fried rice dumplings, and a variety of stir-fry options.
6. Lewis Barbecue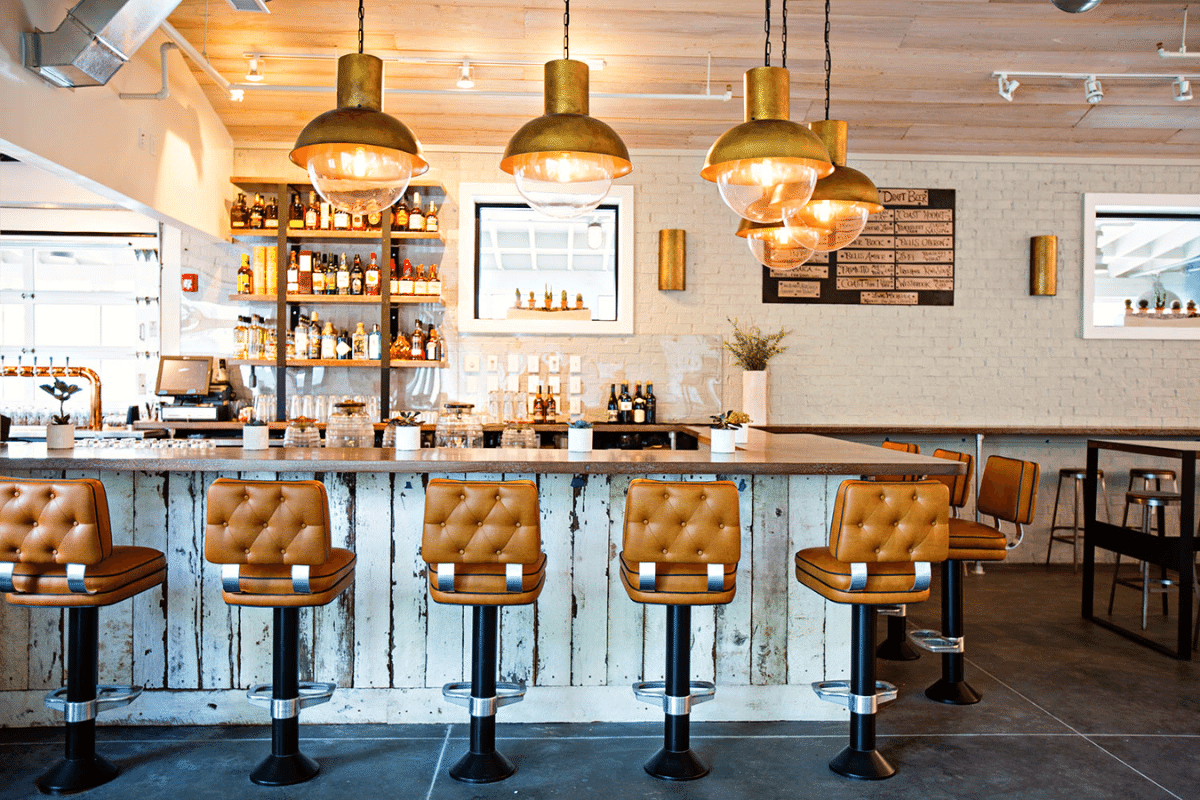 When you're in Charleston, South Carolina, you're going to want to eat at Lewis Barbecue. It's not only a favorite with locals, but also with visitors who know that this is the spot for smoked meats and other Texas-style barbecue favorites.
The food at Lewis Barbecue is outstanding: they offer turkey slices, fatty brisket, pulled pork smoky and sweet, baked beans, and more. Everything on the menu is delicious—and it's all made fresh daily! You can choose between a sandwich or plate lunch option—either way, you'll get a great meal that will leave you feeling satisfied.
The restaurant itself is modern and minimal; it's about as different from traditional Southern barbecue restaurants as you can get without losing any of the flavor or fun of dining here.
Lenoir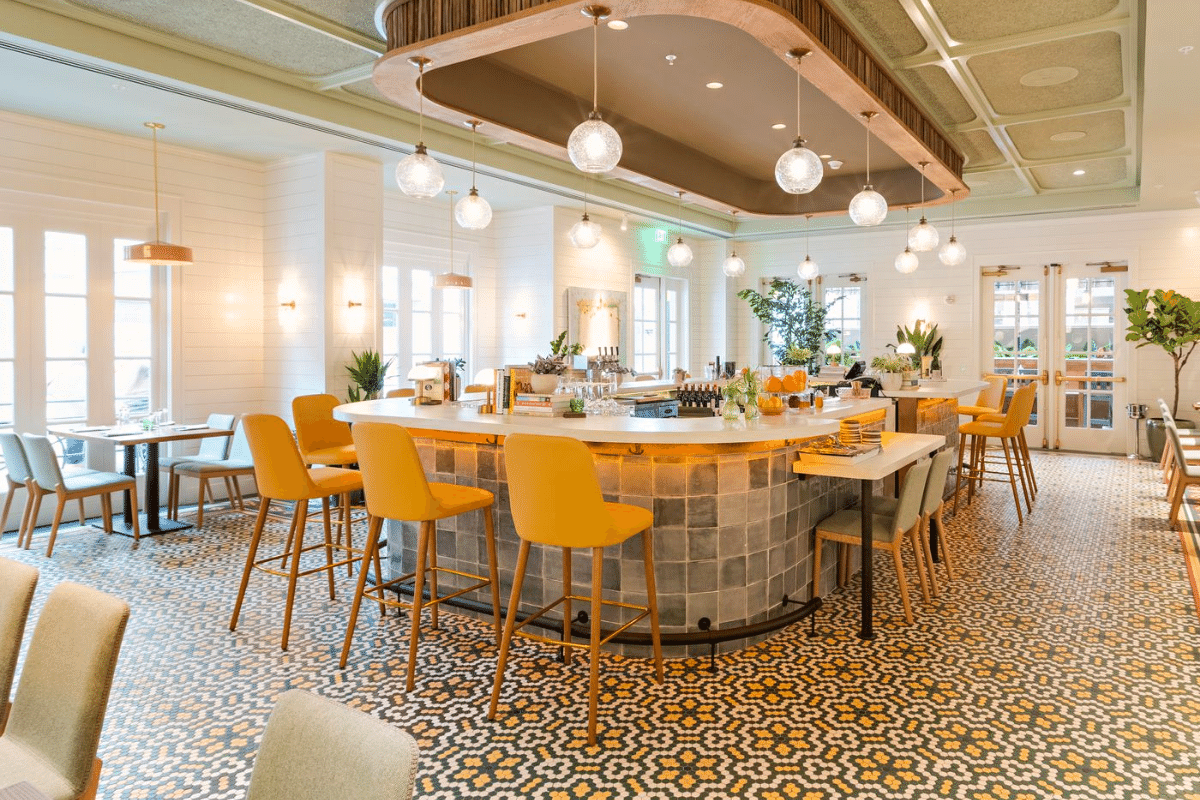 If you're looking for a place to dine in Charleston, South Carolina, that's both elegant and down-to-earth, look no further than Lenoir.
This restaurant, owned by award-winning PBS host and celebrity chef Vivian Howard, is inspired by her home in Lenoir County, North Carolina. It's housed inside the Renaissance Charleston Historic District Hotel, so you know it's going to be a little bit fancy—but the food is anything but stuffy.
Lenoir offers a variety of dishes with Southern flairs, like blueberry barbecue chicken wings, butterbean agnolotti in a country ham broth, and cornmeal-dusted catfish with sweet potato fries served on top. The menu changes daily depending on what fresh, local ingredients are available; every time you go back there's something new to try!
The atmosphere is relaxed and casual; you'll feel right at home from the moment you walk through the doors.
8. Zero Restaurant + Bar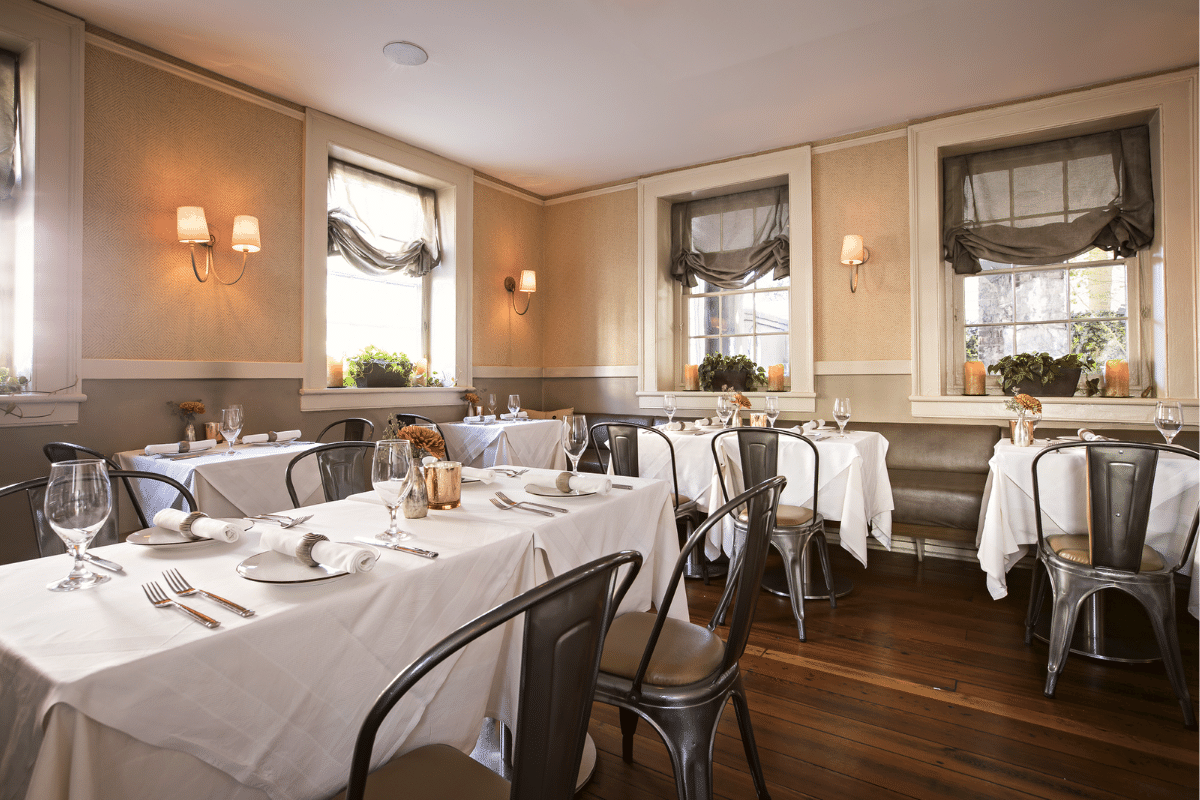 If you're looking for the best fine dining experience in Charleston, look no further than Zero Restaurant + Bar at the Zero George hotel.
This restaurant is located in a historic building that was built in 1804. It's been renovated with modern amenities but also preserved its historical integrity. The interior offers a cozy and intimate setting, with beautiful artwork and mood lighting.
The seasonal menu changes regularly, but you can expect to find dishes like beef wellington, crab cakes, and pasta from local farms as well as veggies that are grown on-site at the hotel's garden. From appetizers to desserts, Zero has you covered.
If you're looking for a real treat on your next trip to Charleston, be sure to stop by Zero—you won't be disappointed!
9. Bertha's Kitchen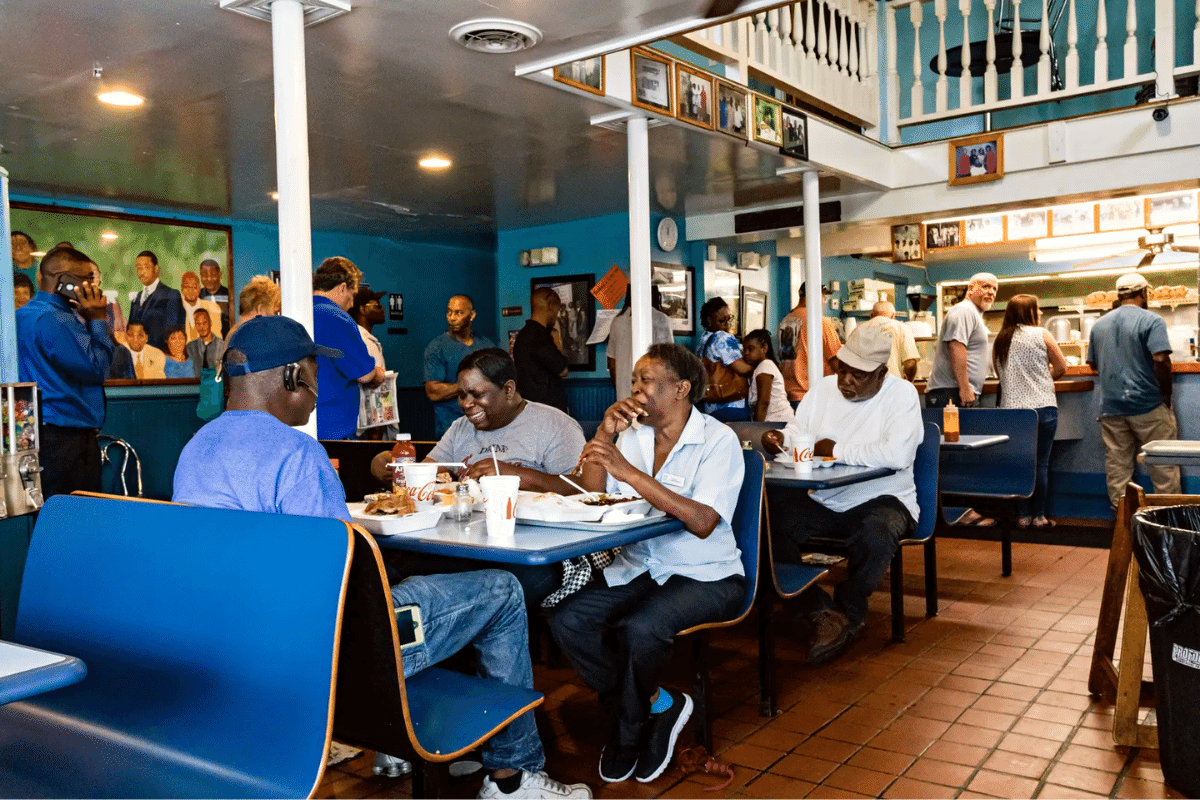 If you're looking for a soul food fix, there's no better place to go than Bertha's Restaurant in North Charleston. This family-owned restaurant has been serving up Southern comfort classics since 1979.
Their menu is simple: fried chicken, collard greens, smothered pork chops, and more soul food classics like fried okra, cornbread, and macaroni and cheese. Everything on the menu is made fresh daily.
And that's what makes Bertha's so special: it's not just a restaurant—it's a community gathering place where people come together to share their stories over a plate of fried okra or crispy fried shrimp and chicken. And they do it without sacrificing quality or taste.
In 2017, they were awarded America's Classic by James Beard Foundation for their commitment to serving authentic soul food with a focus on hospitality and community-building.
10. Wild Common at Cannon Green
If you're looking for a restaurant in Charleston that's both beautiful and delicious, look no further than Wild Common at Cannon Green. This restaurant is located in the heart of downtown Charleston, and it's known for its seafood-centric menu and innovative space.
The full-tasting menu is perfect for couples or groups of friends who want to try a variety of menu items. The menu changes frequently, so you always get to try something new and exciting when you visit Wild Common.
One of our favorite dishes from their current menu is the slow-roasted strip loin, or black wagyu beef, soft steamed buns, and blue crab rice. It's an unconventional combination of flavors, but it works perfectly together!
If you're feeling extra adventurous (or just want to impress a date), we highly recommend dining at Chef Orlando Pagán's Chef's Counter. This table allows guests to experience the chef's creations up close. Or you could opt to enjoy an amazing view of the openair courtyard.
11. Husk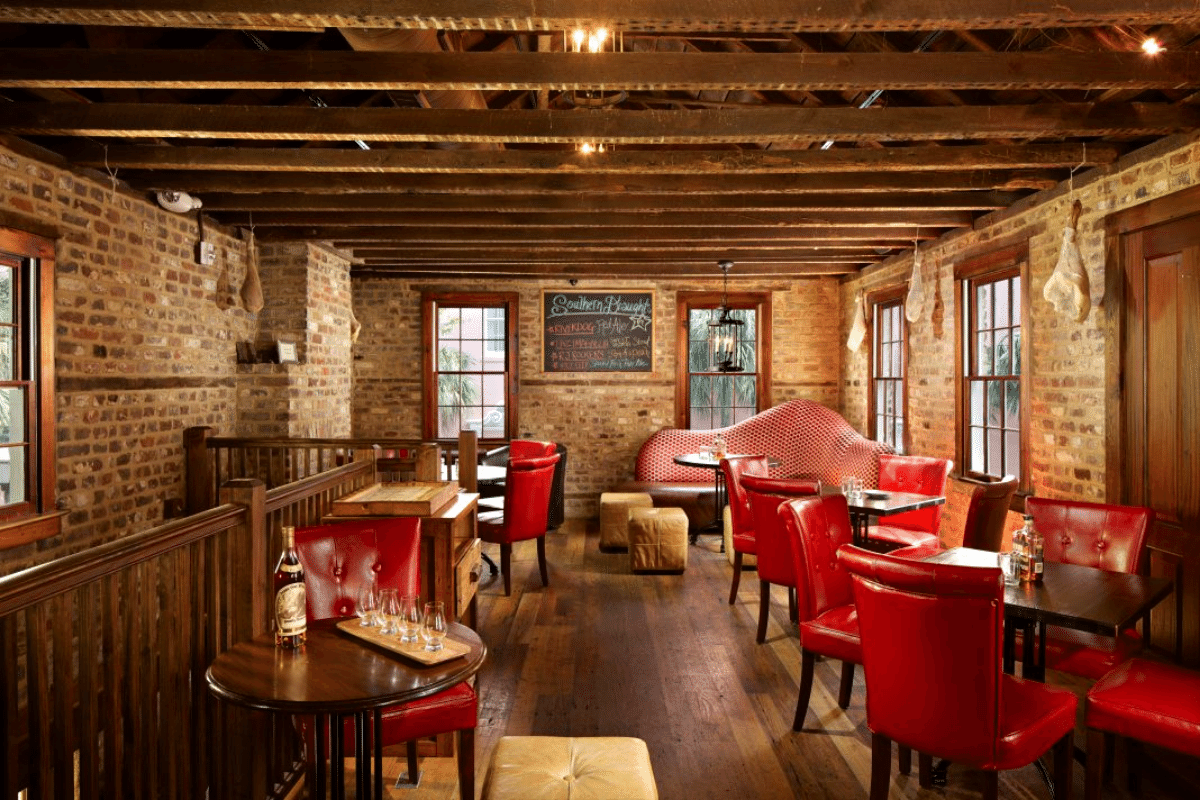 If you're looking for the best restaurants in Charleston, SC, you've come to the right place. The city's historic downtown district is home to Husk, a casual restaurant with a focus on southern cuisine that has been named one of the best restaurants in America by several publications, including Tripadvisor, Yelp, Opentable, Foursquare, Zomato, and Business Insider.
Husk offers creative, modern takes on classic southern dishes such as cornbread and chicken pot pie. The restaurant is housed in a Victorian building and updates its menu twice daily with seasonal ingredients sourced from local farmers.
The menu consists mostly of small plates that offer variety while also allowing you to sample multiple items in a meal. One of our favorites dishes is the heritage pork lettuce wraps with butter relish and tomato broth—it's delicious!
If you're still hungry after your meal, don't miss out on dessert: Husk offers peach beignets!
12. The Ordinary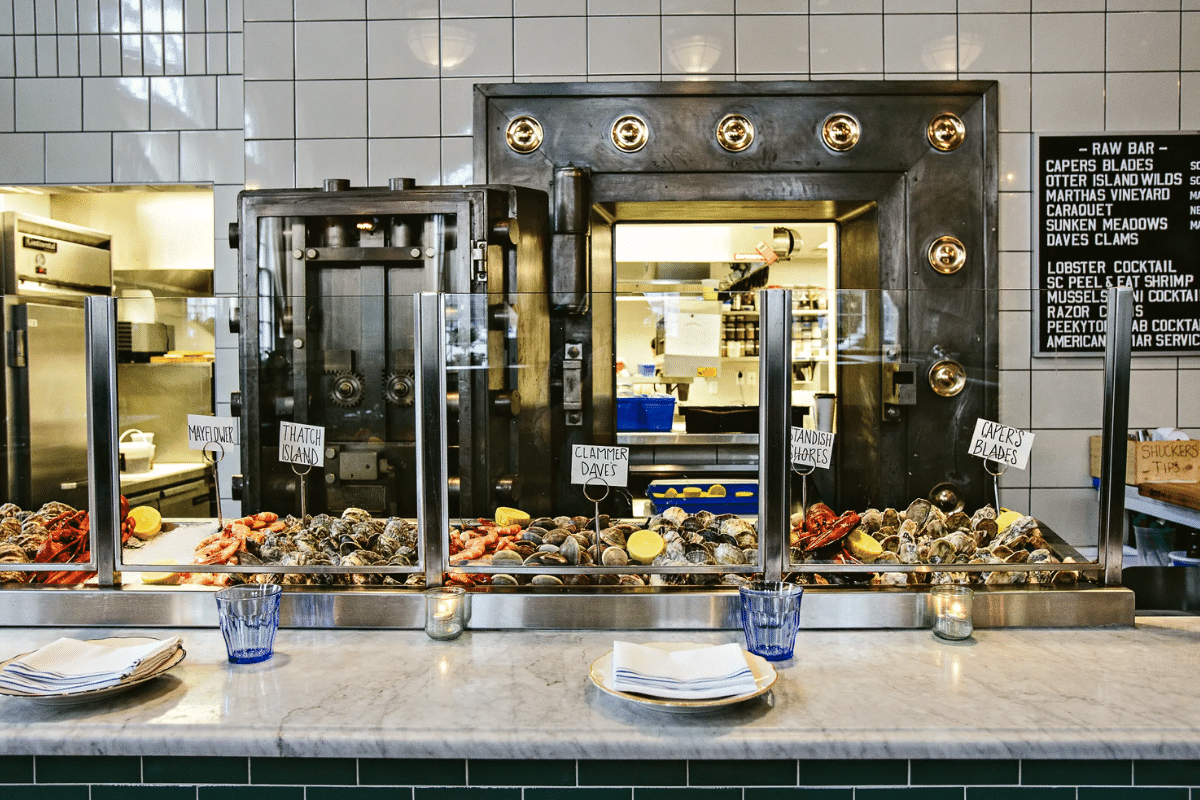 Charleston, SC is known for its rich history, beautiful architecture, and amazing food. And if you're looking for a place to get the best of both worlds—a restaurant that feels like a piece of history as well as serves up modern takes on classic dishes—then look no further than The Ordinary.
The Ordinary is an oyster bar located in a 1920s building that was once a bank. It's owned by the team behind FIG (also worth checking out), so you know it's going to be delicious. Plus, they've got a James Beard Award-winning chef overseeing the kitchen!
The menu includes items like crispy oyster sliders with Fresno mayo and fresh baked Hawaiian rolls, seafood tower with clams and muscles, jumbo lump blue crab toast with lime and radish, and more.
If you want to experience the best of Charleston's dining and architecture all in one, this is your spot!
13. FIG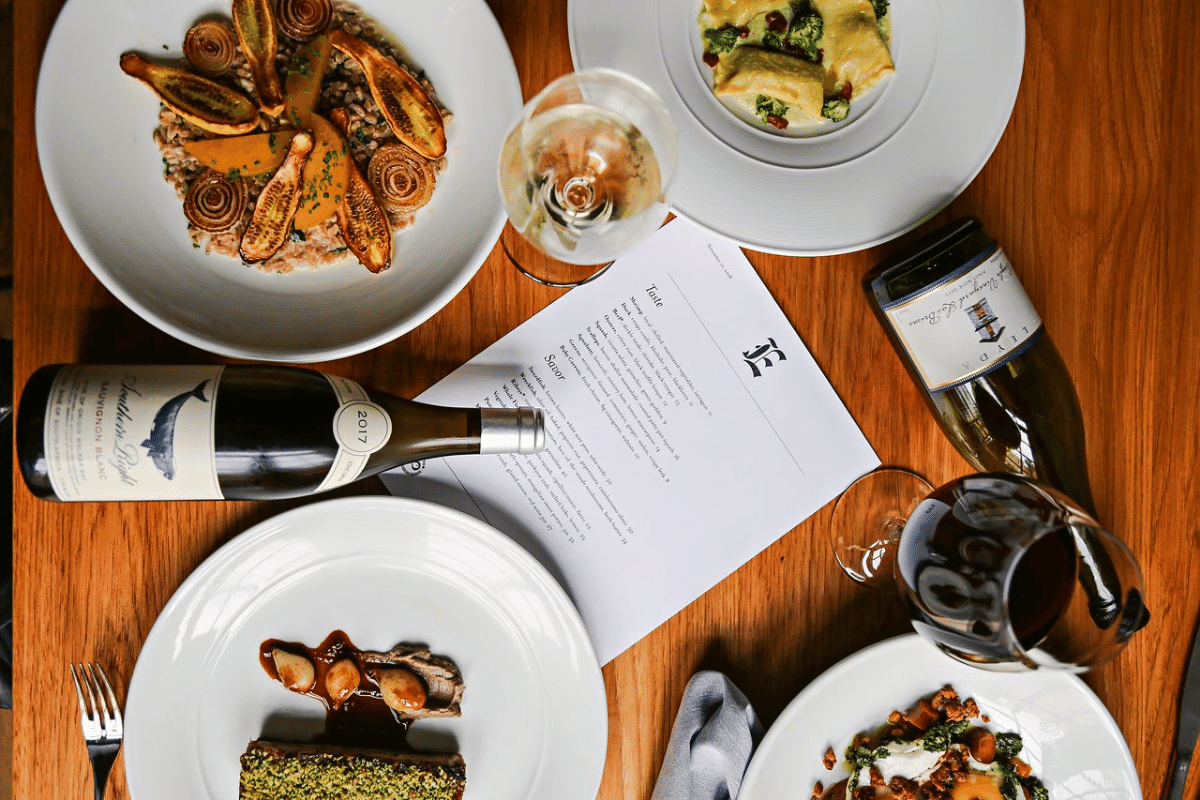 With a name like FIG, you're probably expecting something sweet. But it's the name of one of the city's most celebrated restaurants, which has been serving up fine southern dishes since 2003. The kitchen is helmed by Chef Mike Lata, who won the James Beard Award for Best Chef Southeast in 2015. Fans of the restaurant love it for its seasonal produce and rotating menu—meaning they can try something new every time they visit.
The food itself is also worth noting—according to TripAdvisor reviews, people rave about everything from their chicken liver pate and pumpkin soup to their full bar with an impressive array of local beers on tap. A few favorites include the fish stew and brown butter-basted grouper.
If you want to dine at FIG, make sure your reservation is confirmed two weeks in advance—and be sure to leave room for dessert! Their baked Alaska is decadent enough for two people if you want to share some sweet treats with your date or friends over coffee after dinner (we won't judge).
14. Halls Chophouse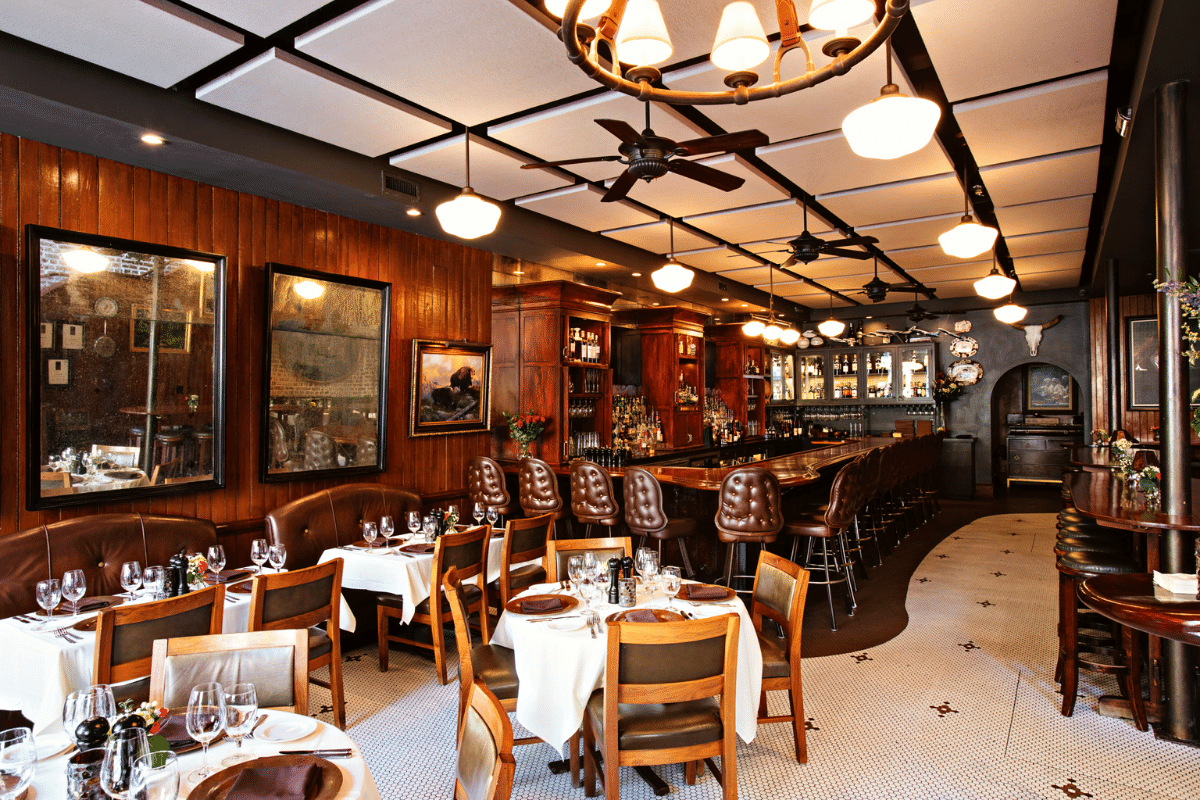 Halls Chophouse is a King Street steakhouse with live music and an elegant, retro aesthetic. It's perfect for when you want to get away from it all—and have a really good meal! This Charleston grill offers prime steaks, signature desserts and raw bars, fine wines, and a great happy hour with classic cocktails (think old fashioneds). The decor is sophisticated and the food is delicious.
You'll be able to choose from filet mignon or ribeye steak for your main course with sides like mushroom risotto and truffle butter. Try their sweet-and-sour collard greens for a unique twist on a southern favorite.
15. Poogan's Porch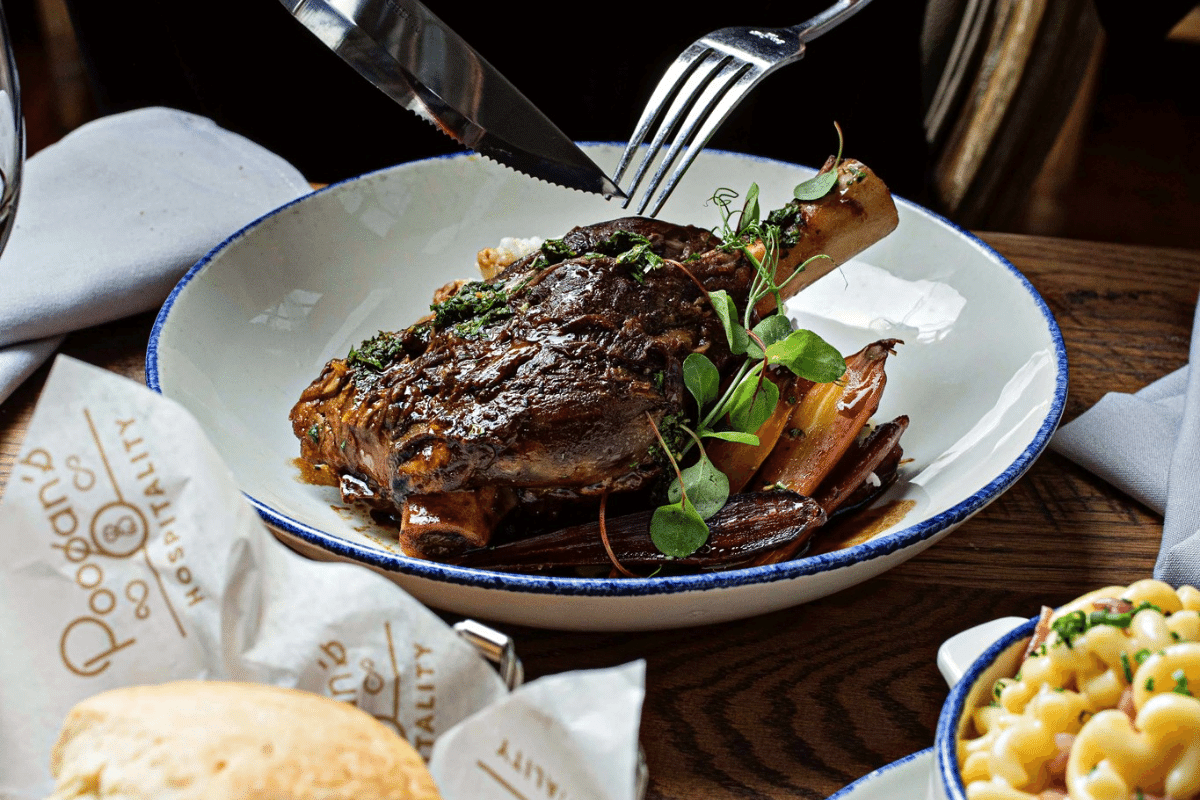 If you're looking for a truly unique experience, Poogan's Porch is the eatery for you.
Poogan's Porch is located on Queen Street in Charleston, SC, and it was originally built in 1891 as a private home. It was named after a Southern porch dog named Poogan who belonged to the home's original owner. In 1976, the building was turned into a restaurant.
Today, Poogan's Porch offers brunch and dinner options that are sure to please any palate. Their mimosas and bloody marys are some of the best around, and their fried green tomatoes with bacon jam and pimento cheese are legendary!
If you're looking for breakfast options, try their buttermilk biscuit with sausage gravy or a bowl of she-crab soup (a local specialty). And if you're in the mood for dinner, you can't go wrong with their fried chicken or braised lamb shank with stone ground grits—it'll leave your mouth watering just thinking about it!
Stars Rooftop & Grill Room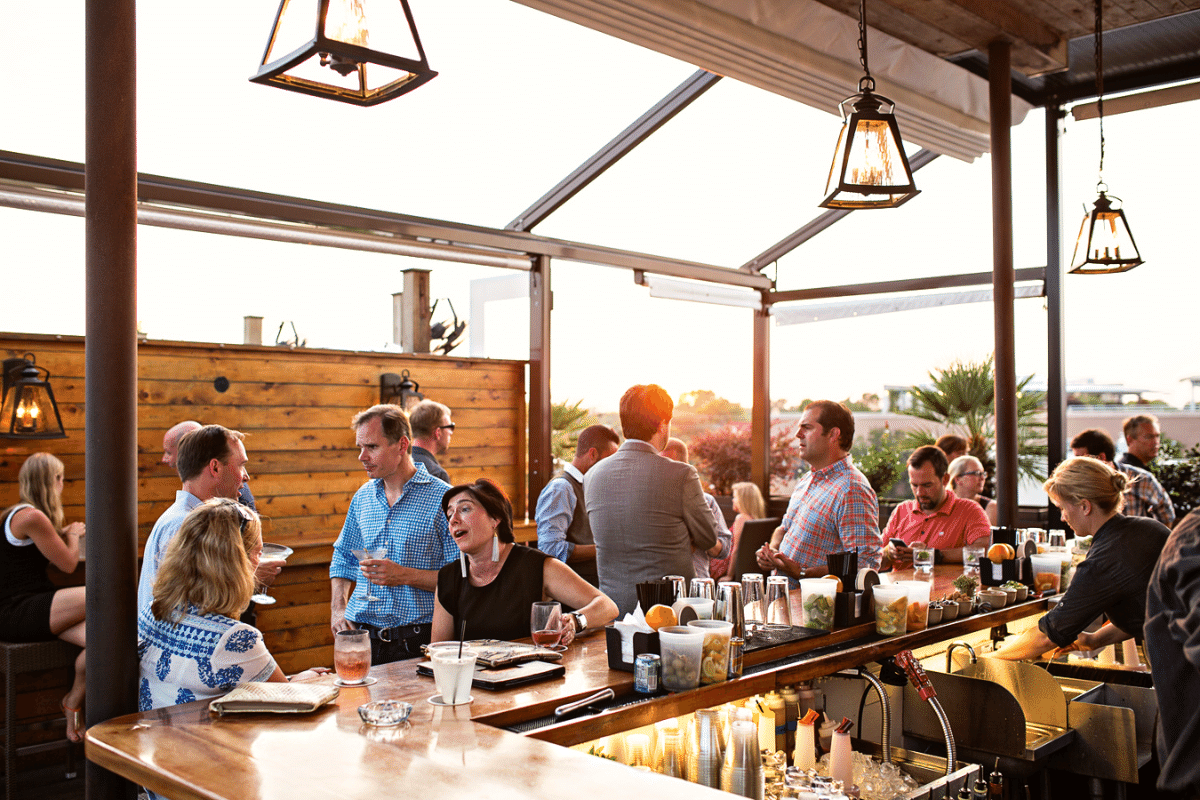 The Stars Rooftop & Grill Room is a Charleston restaurant that offers everything you could want in a rooftop bar.
This hardwood-enclosed rooftop bar offers 360-degree views of the city, so you can take in the sights while sipping on your favorite cocktail or brew. The selection of cocktails includes artisan tap wines and classic favorites like cosmopolitans and old fashioneds. If you're looking for something non-alcoholic, there are also some great choices like watermelon lemonade and cucumber mint soda.
If you're hungry after all that drinking, don't worry—the downstairs grill offers chicken and waffles, crawfish and tasso etouffee, Lowcountry shrimp, and grits. They also have an amazing dessert menu with options like strawberry rhubarb tart and salted caramel chocolate mousse torte!
17. The Obstinate Daughter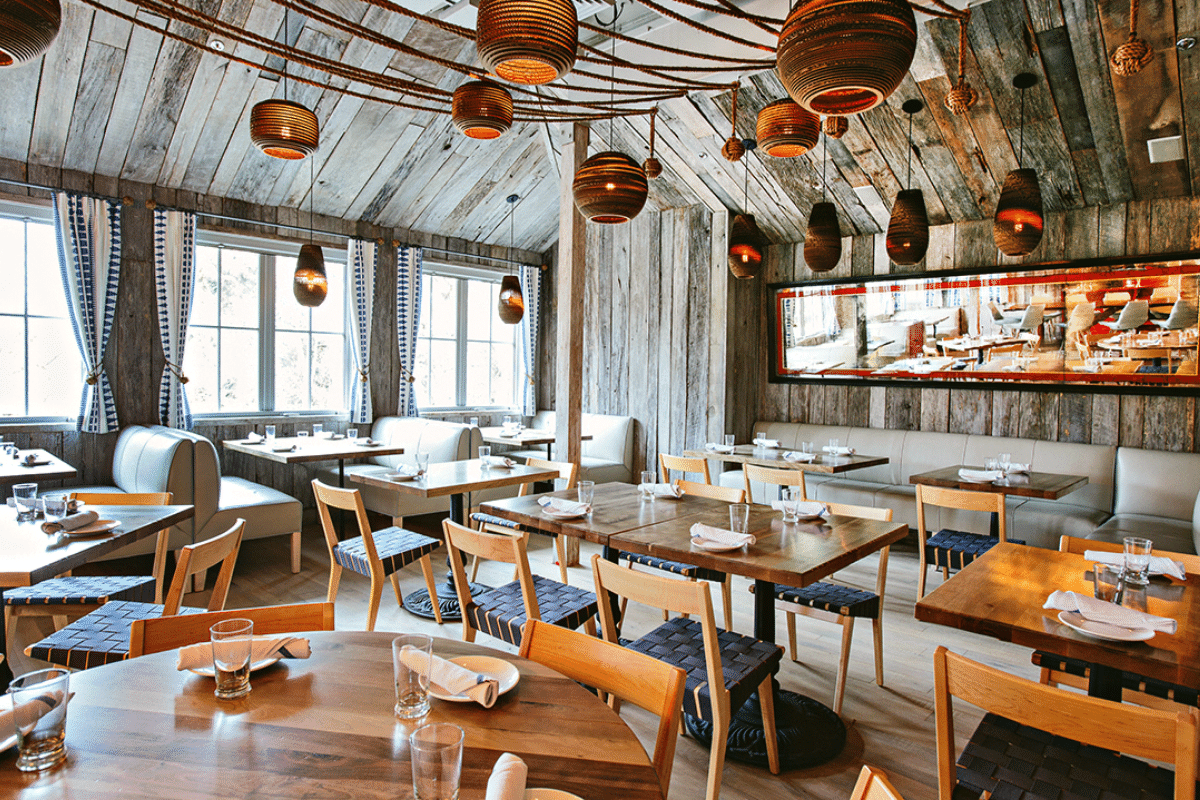 The Obstinate Daughter, a restaurant on Sullivan's Island, is the perfect place for you to get your Italian fix. Located 10 miles away from downtown Charleston, The Obstinate Daughter is an upscale eatery that serves fresh oysters, Mediterranean pasta, pizza, and fresh seafood. Their dishes are influenced by French, Italian, and Spanish cuisine with a focus on wood-fired ovens and handmade pasta.
One of their signature dishes is ricotta gnocchi with short rib ragu – it's so good it'll make you want to move there!
18. 82 Queen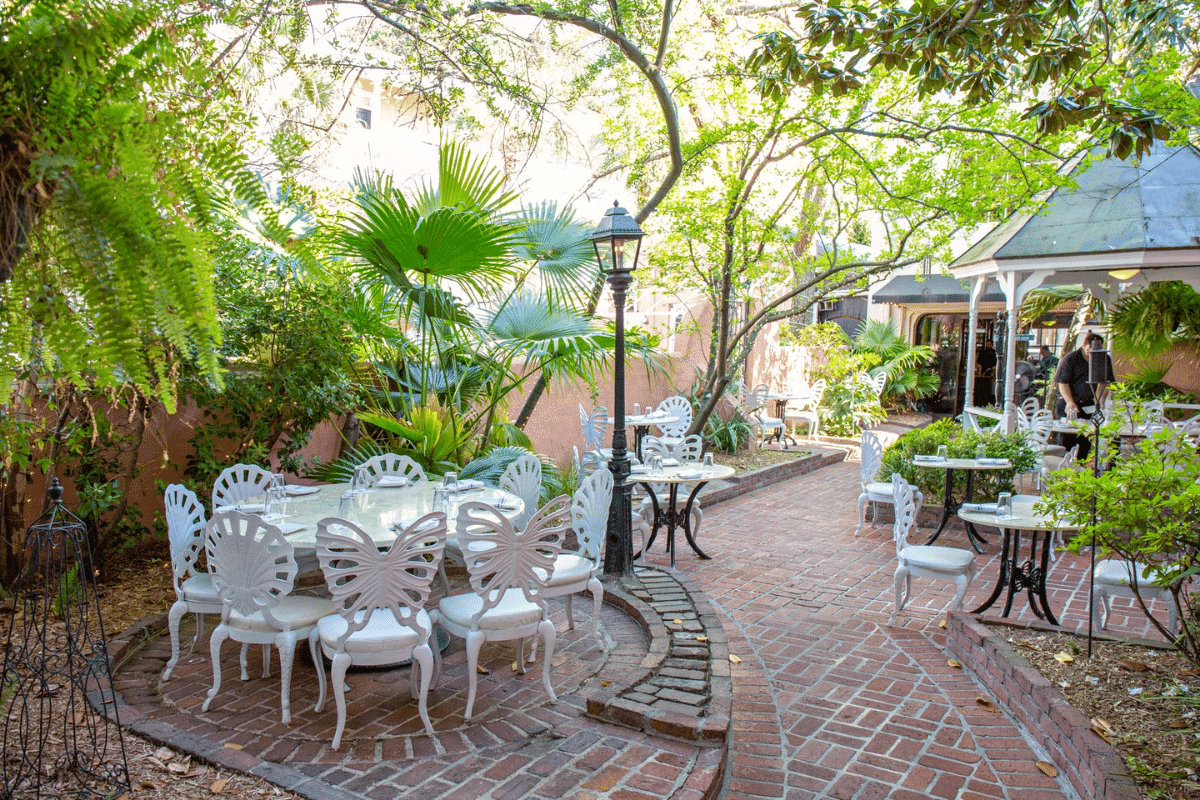 If you're in Charleston, SC, and looking for a place to eat while you enjoy history, look no further than 82 Queen! This award-winning restaurant has been open since the 90s, and they've been serving up fresh ingredients and award-winning Lowcountry food to crowds of hungry locals ever since. The building itself is 300 years old and sits in the historic French Quarter of Charleston, making it a great choice for those looking to experience some history along with their meal.
82 Queen has 11 dining rooms as well as a courtyard for outdoor dining, so you can enjoy your meal in any weather. They have a wide array of options on the menu, including jambalaya, perfectly spiced-black-eyed pea succotash, she-crab soup (made with real crab), fried green tomatoes with panko breading, creamy grits topped with cheddar cheese, and more! Their selection is sure to please even the pickiest eater.
19. Peninsula Grill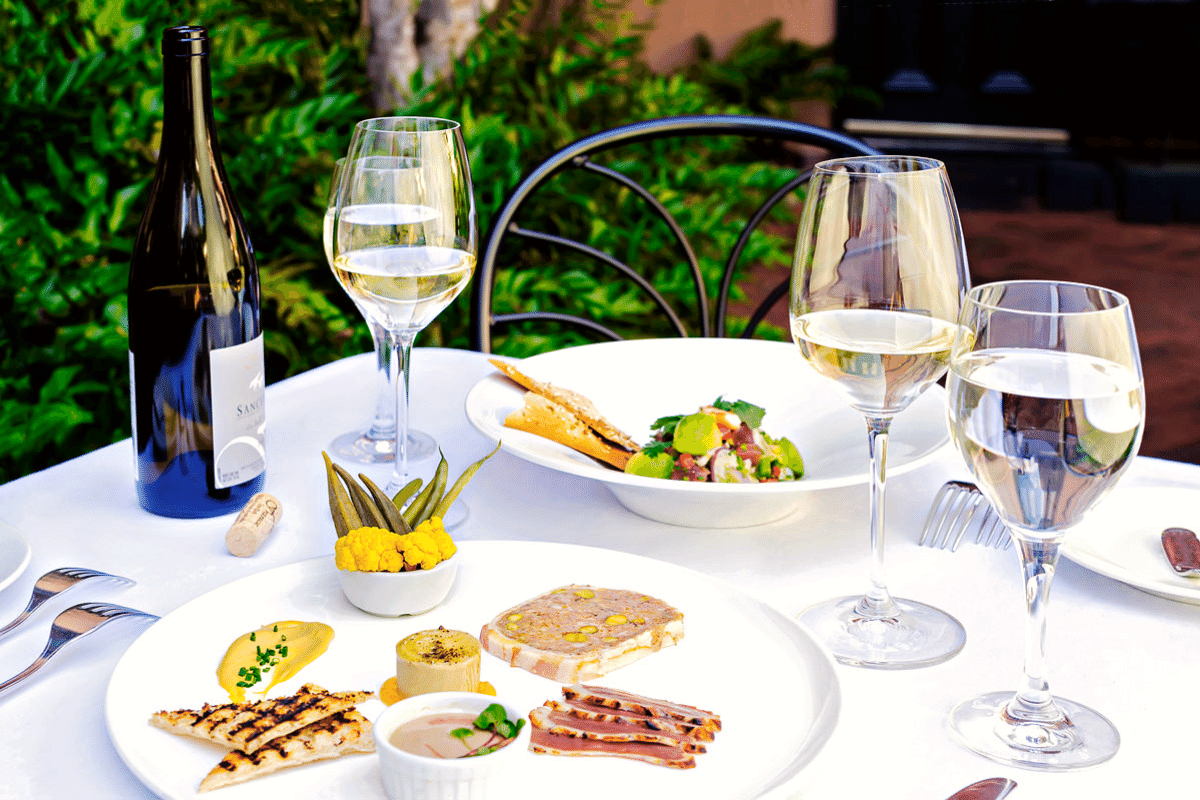 Peninsula Grill is a Charleston institution, and for good reason. The food is phenomenal, the service is top-notch, and the wine list has something for everyone.
From the moment you walk in, you know this place is special. The atmosphere is warm and inviting, with dark wood and leather seating that makes you want to sit down and stay for hours. And once you're settled in at your table, the food will keep you there even longer.
The Peninsula Grill menu includes everything from salads to seafood entrees to steak dishes—and what they do with each dish is truly special. No matter what you order at Peninsula Grill, you'll be impressed by how delicious it is—and how beautifully presented it looks on the plate.
There are also plenty of options if you're looking for something lighter: we recommend starting with their she-crab soup or their beet salad before moving on to one of their incredible entrees (we love their New York strip).
And if you're not too full after dinner? Don't miss out on dessert! Their coconut cake is absolutely divine—and very popular among locals who come here regularly just for dessert.
20. Magnolias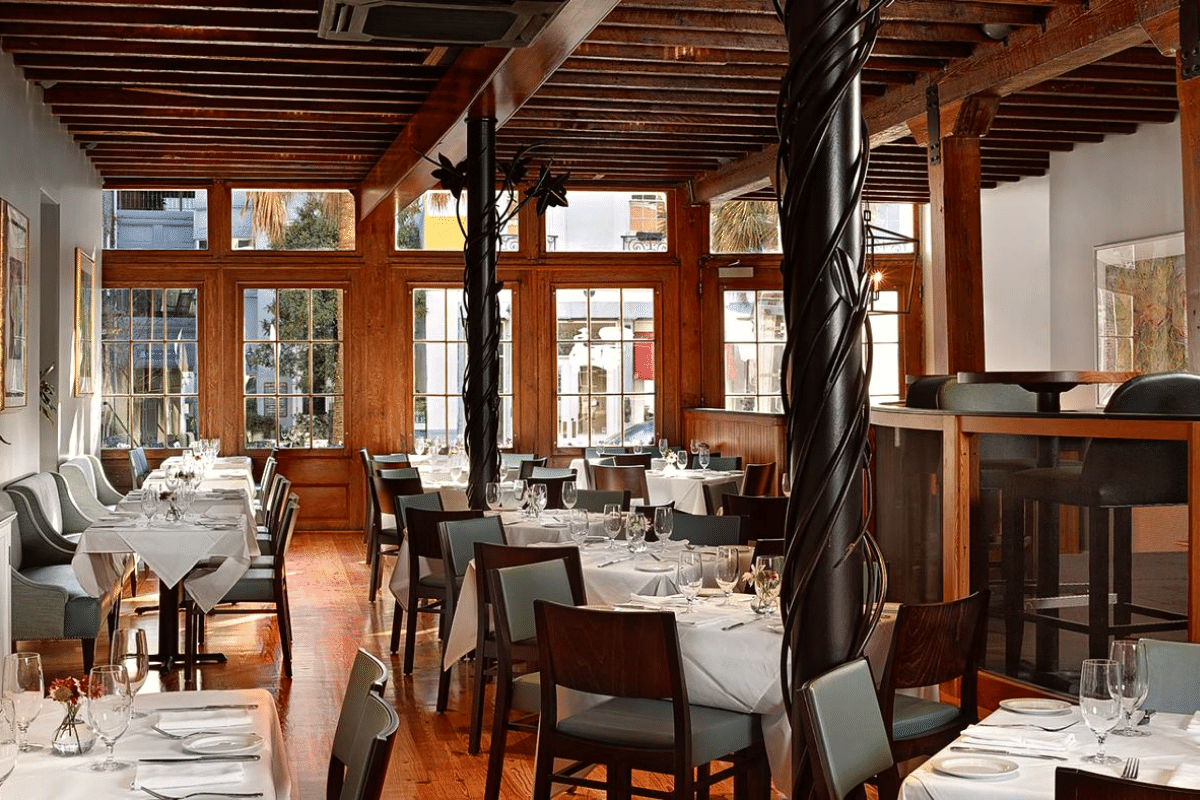 Magnolias is a restaurant that doesn't just serve great food, but also has a relaxing and inviting atmosphere. If you're a Holy City local, you know Magnolias is a great place to go with friends or family, and the service is always top-notch.
The restaurant is located on East Bay Street and has been serving the area fine dining and delicious seafood since 1990. With their Lowcountry cuisine and inviting style, it's no wonder that Magnolias is one of the best restaurants in Charleston SC.
They've got everything from blackened catfish to sausage and grits on their menu. If you ask us, it's all about the bouillabaisse! Their seafood stew is made with shrimp, scallops, mussels, clams, and fish. Try another favorite like their buttermilk fried chicken breast for an authentic taste of the south.
We recommend trying their dessert menu as well. The vanilla bean creme brulee with mint white chocolate chip biscotti is one of our favorites—it's creamy and sweet with just enough crunch.
We also love the southern pecan pie with bourbon caramel sauce and vanilla bean ice cream. The pie itself is rich and flavorful, but the caramel sauce adds a delicious touch of sweetness without being overpowering.
21. Fleet Landing Restaurant & Bar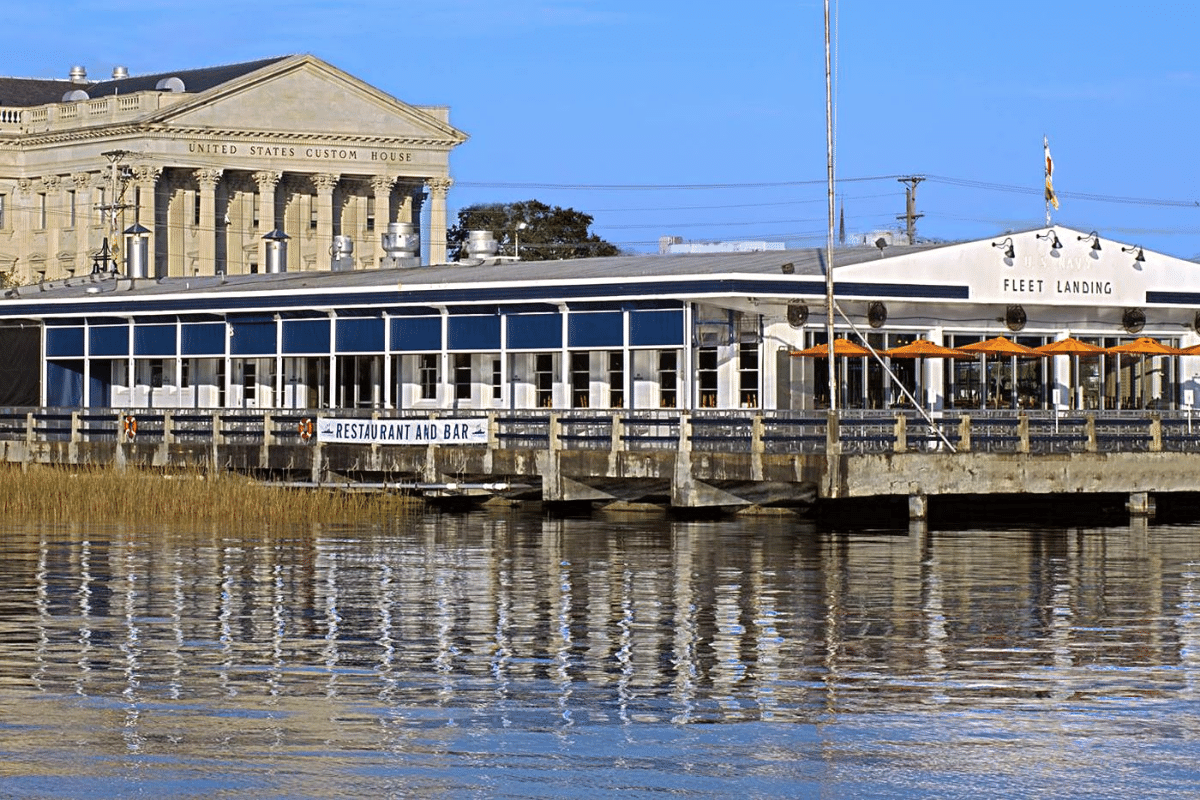 Fleet Landing Restaurant & Bar is a Charleston landmark, located in the 1940s-era retired naval building that celebrates the waterfront heritage of this historic city. The restaurant's decor is as much about history as it is about delicious food and drink.
The menu is dedicated to the best local produce and seafood available from South Carolina waters. They also have a full bar and offer weekend brunch. Reservations are recommended for dinner service during peak times, but walk-ins are welcome for lunch or brunch.
Start your meal with chilled oysters on the half-shell or pan-fried Carolina lump crab cake with pickled corn relish, roasted red pepper sauce, and crispy fried onions. For an entree try the she-crab soup with blue crab row and sherry or the blackened triggerfish sandwich with avocado aioli, pepper jack cheese, lettuce, and tomato. If you want a substantial side, try the Charleston red rice with pork—it comes in generous portions.
Conclusion
Charleston, SC is one of the most beautiful cities in the world. From its historic architecture to its colorful locals, Charleston has much to offer visitors from all over, including its delicious cuisine.
Charleston is renowned for having some of the best restaurants in the South, so if you're looking for an unforgettable dining experience then bookmark this list for your travels! Charleston, SC is a beautiful city that deserves to be explored. We hope this list of our favorite restaurants in Charleston will give you some inspiration on where to eat and what to try when visiting this beautiful city!