Breathe in, breathe out… Ski-in, ski-out! Nothing's better than waking up, putting your gear on and heading directly outside to hit the slopes. After you spend the day getting your (ski) on, kick back at a vacation home where you can have apres ski moments you'll never forget.
All vacation homes included here are within walking distance to the slopes of their respective towns. Other than being in the perfect location for powder days, these group friendly ski-town stays come with modern interior design, guest support at your fingertips (via our app), and add-on services like fridge stocking, private chefs, and at-home massages—all perfect for full relaxation after the slopes.
Bronson – Lake Tahoe, CA
Starting this round-up strong with one of our personal faves. Meet Bronson, a Lake Tahoe, CA stay located right on Olympic Valley. Less worrying, more skiing—this home comes with snowshoeing equipment for your stay. We provide two sets of snowshoes with two adult poles and one set of child poles. With room for up to 12 guests, everyone can come and enjoy this vacation home's expansive deck with a fire pit, hot tub, and views of the ski lift above!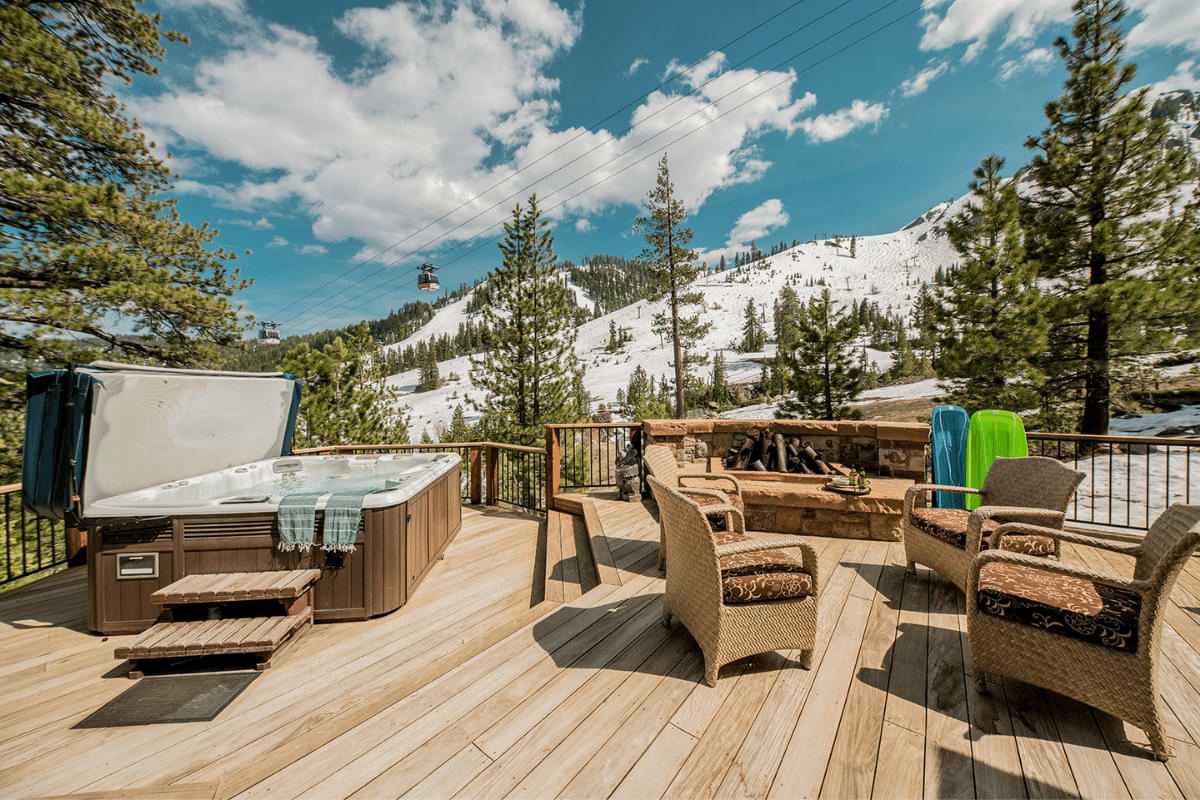 Snowdrift Cabin – Telluride, CO
Snowdrift Cabin is a secluded Telluride, CO vacation spot. Filled with traditional wood beams, this cabin vacation rental has prime ski access on Lift 10's Galloping Goose trail, gorgeous sunset views of the San Sophia ridgeline, multiple expansive decks, a hot tub, and loft area. Downstairs, you'll find a dedicated rec room with a gas fireplace and games for the whole crew. Be sure to take advantage of Mountain Village's Dial-a-Ride service where you can enjoy a free ride to the Village Core and the Gondola connecting to the Town of Telluride.
Slopeside – Park City, UT
Come to Slopeside for a perfect Park City, UT getaway. This vacation home comes with a lovely hot tub, fireplace and oversized windows in the living room for maximum coziness. Better yet, this stay is only a stone's throw away from the Silver Star ski lift. For more to do in Park City, check out our guide of Top 35 Things to Do in Park City!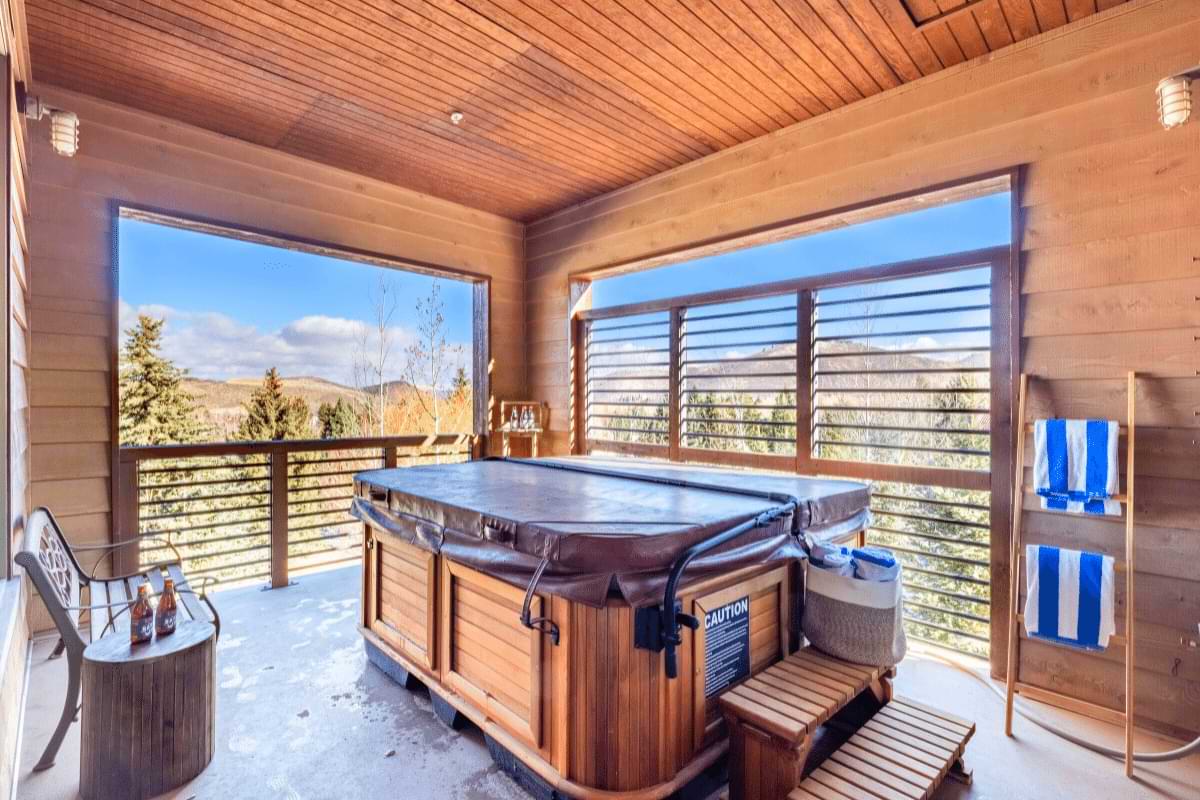 Cimarron Lodge – Telluride, CO
Tell the crew you're ready for a trip to Telluride, CO. This Cimarron Lodge unit is located right on the slopes. Enjoy days not spent waiting in line to ski with this ski-in/ski-out condo situated along the San Miguel River. Bring up to 8 guests and enjoy your apres ski with a hot tub happy hour. Looking for more to do on your trip? Check out our Top Things to Do in Telluride.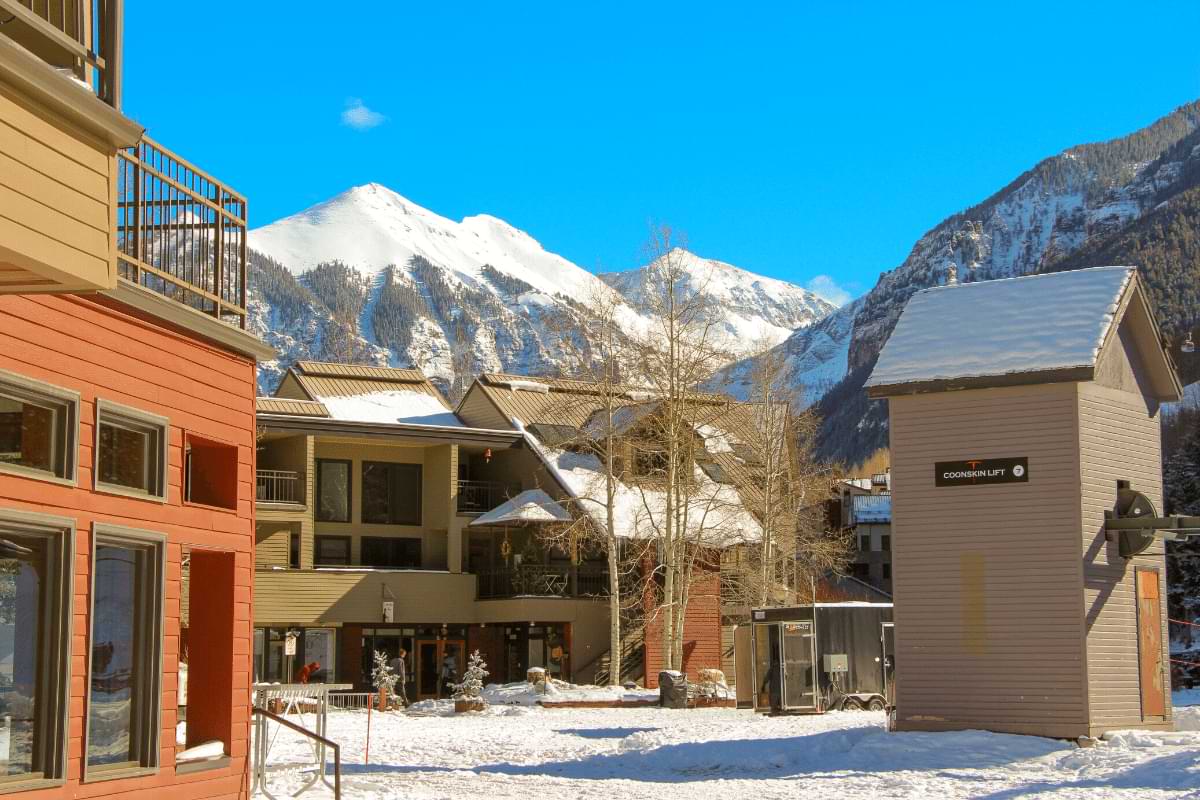 Twin Chutes – Breckenridge, CO
Breckenridge, CO is calling! Twin Chutes is a 4 bed stay with room for up to 12 guests. Conveniently located next to the ski lifts, this stay provides great ski access and even better Colorado mountain views. This condo comes with great amenities like a hot tub, billiards table, gym, and fireplace! We even give you a guitar—so for those who like songs around the campfire, you're in luck.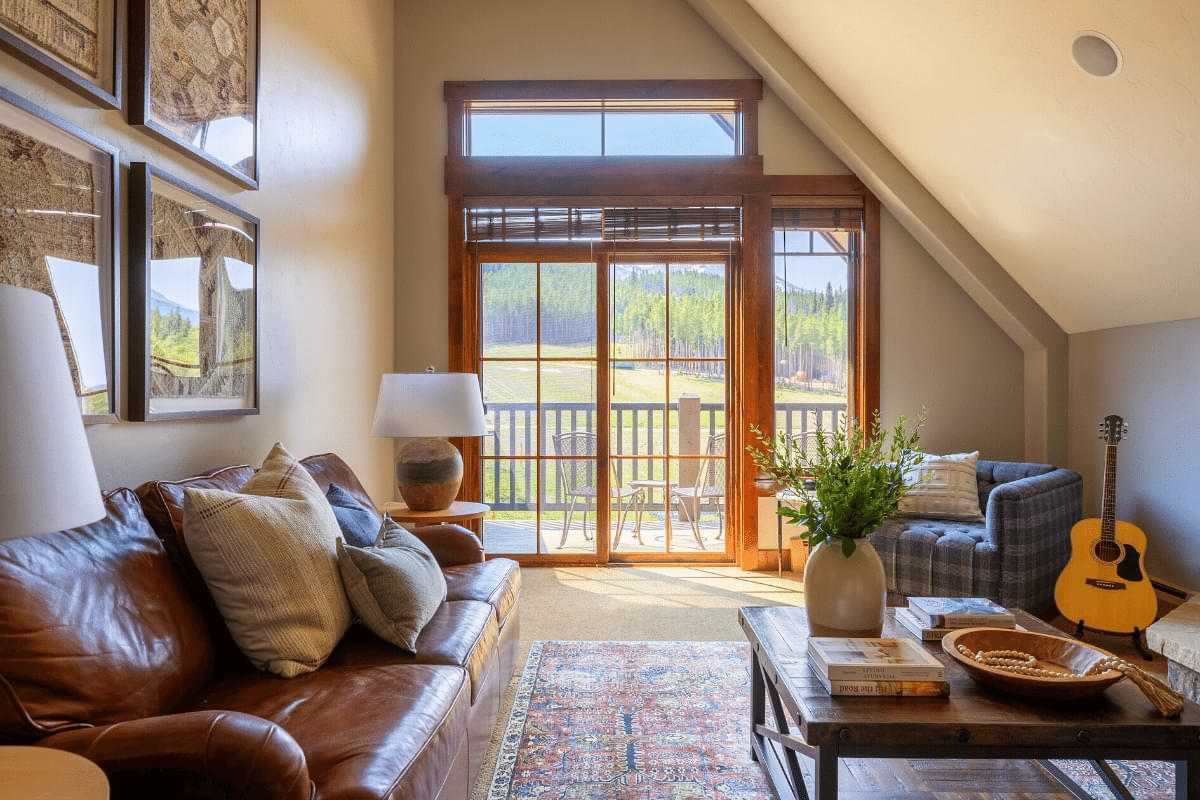 Slopeside at Sundance – Telluride, CO
Looking for a traditional woodsy cabin? Slopeside at Sundance (not to be confused with Slopeside in Park City mentioned above) is a Telluride, CO vacation home located adjacent to the slopes and true ski access directly onto the popular Sundance ski run. Wake up to window views of the pine trees, and sip your morning coffee on the picturesque patio. After a long day of skiing, decompress in the sauna to let the heat melt away any and all soreness.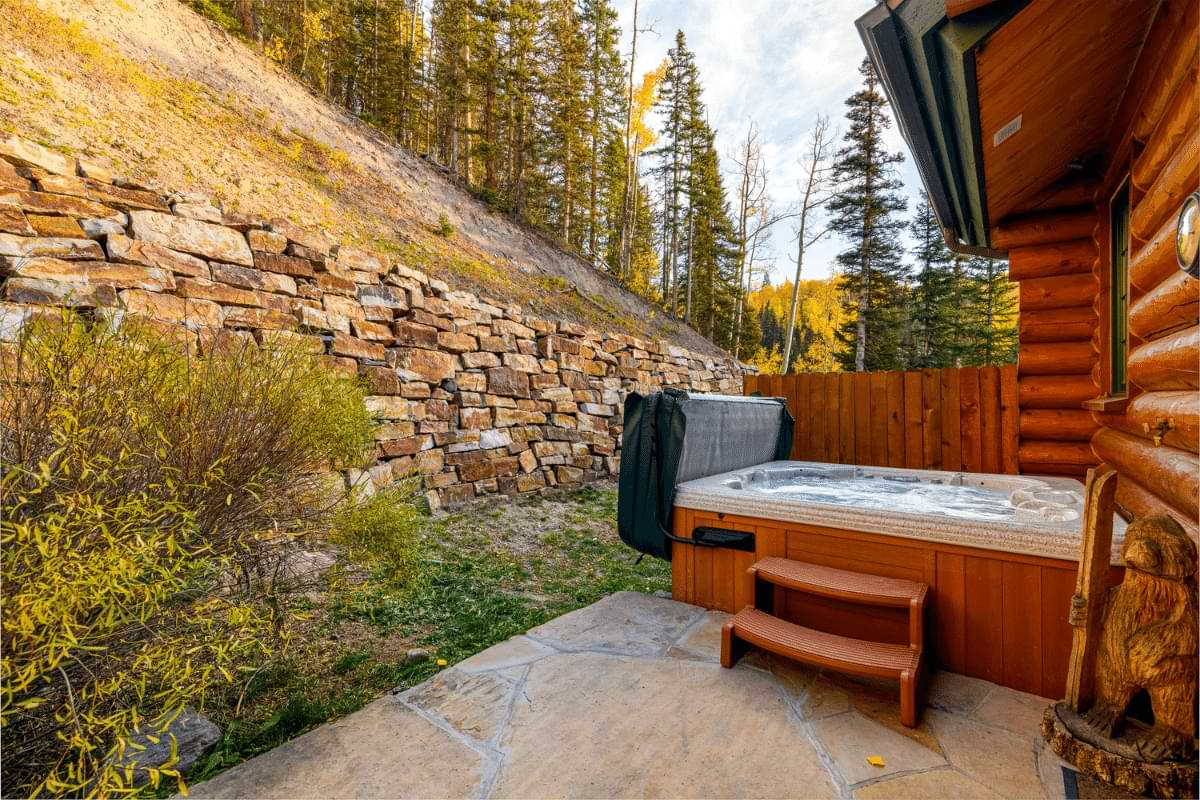 Feeling motivated to get your ski on? We don't blame you! If you're looking for even more places to ski-in/ski-out, check out our collection of Ski-in/Ski-out Vacation Homes.
About AvantStay: If you find yourself looking for a travel experience that values your privacy, safety, and cleanliness, AvantStay is the perfect fit. Apart from their top-of-the-line technology and innovation, AvantStay homes are in primo locations—places you've been dying to check out, with experiences you're ready to check off your bucket list—like staying at a ski-in/ski-out home!