Fort Lauderdale is a year-round oceanfront getaway in South Florida with endless activities for couples, families, and friends to enjoy year-round.
In fact, whether you're a local or just visiting for spring break or a weekend, there are so many cool things to experience in and around this beachside city that it can be hard to decide what to do first.
Twenty-five miles north of Miami, Fort Lauderdale is just a short drive from Miami's lively nightlife, award-winning restaurant scene, and unparalleled shopping districts, but it has the benefit of fewer crowds.
That makes Fort Lauderdale an idyllic place to spend some time lounging in the Sunshine State's perfect weather, exploring the many nearby attractions, or taking in its picturesque canals, while never feeling too far removed from Miami's buzzing and diverse international energy.
So, if you're planning a trip to South Florida or Fort Lauderdale, we've got you covered —from kayak adventures and airboat tours to the best shopping, entertainment, and outdoor experiences.
With this list of the 30 best things to do in Fort Lauderdale, you'll be perfectly prepared to experience all of the fun in the sun that you can handle in the "Venice of America."
Let's jump in!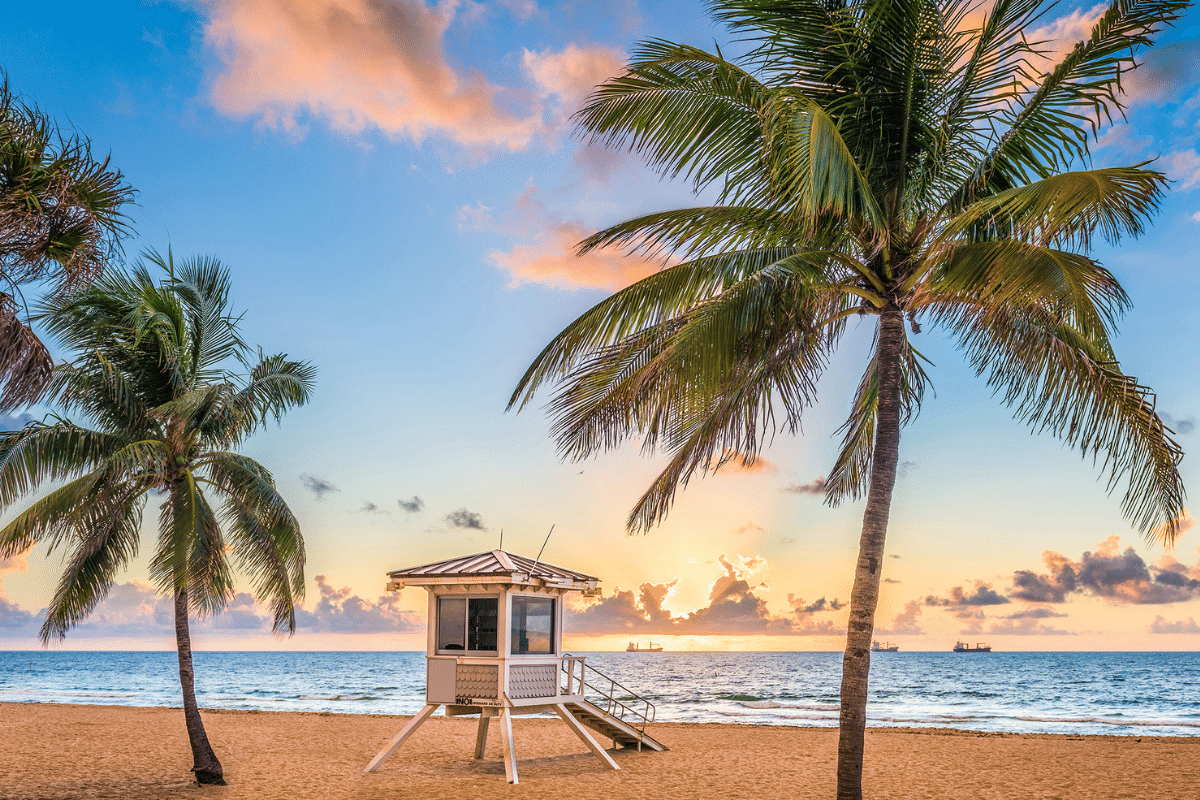 1. Swim at Fort Lauderdale Beach
Fort Lauderdale Beach is a must-visit if you're passing through South Florida. This seven-mile stretch of white sand and crystal blue ocean—famous for its reputation as a Spring Break Mecca—is within walking distance of Las Olas Boulevard (#3 on this list) and close to many of Fort Lauderdale's top-rated restaurants like Gianni's Table.
You can enjoy swimming, jet skiing, snorkeling, stand-up paddle boarding, sunbathing, and more at Fort Lauderdale Beach without ever running out of things to do.
The Fort Lauderdale Beachfront promenade also has scenic walking and biking paths lined with palm trees and benches along the ocean, making it the perfect spot to stop for a little sightseeing or indulge in some ice cream.
2. Explore the Everglades
The Everglades are not technically in Fort Lauderdale. But this iconic National Park is located just west of the city and is absolutely worth visiting especially if you're a nature lover or looking for adventure.
The Everglades wilderness comprises the largest area of contiguous wetlands in America and is the perfect place to get face-to-face with South Florida's spectacular beauty, birdlife, and wildlife, or maybe even spot an alligator or a Florida Panther, among other fun things.
Everglades National Park protects 1.5-million hectares of wetlands from environmental harm and there are multiple interpretive centers and exhibits throughout the Park that explain to visitors the importance and rarity of this vital, tropical ecosystem. Families, couples, and friends looking for a little more of an adrenaline-boosting experience also can enjoy airboat tours, kayak rides, or an alligator safari through the Everglades.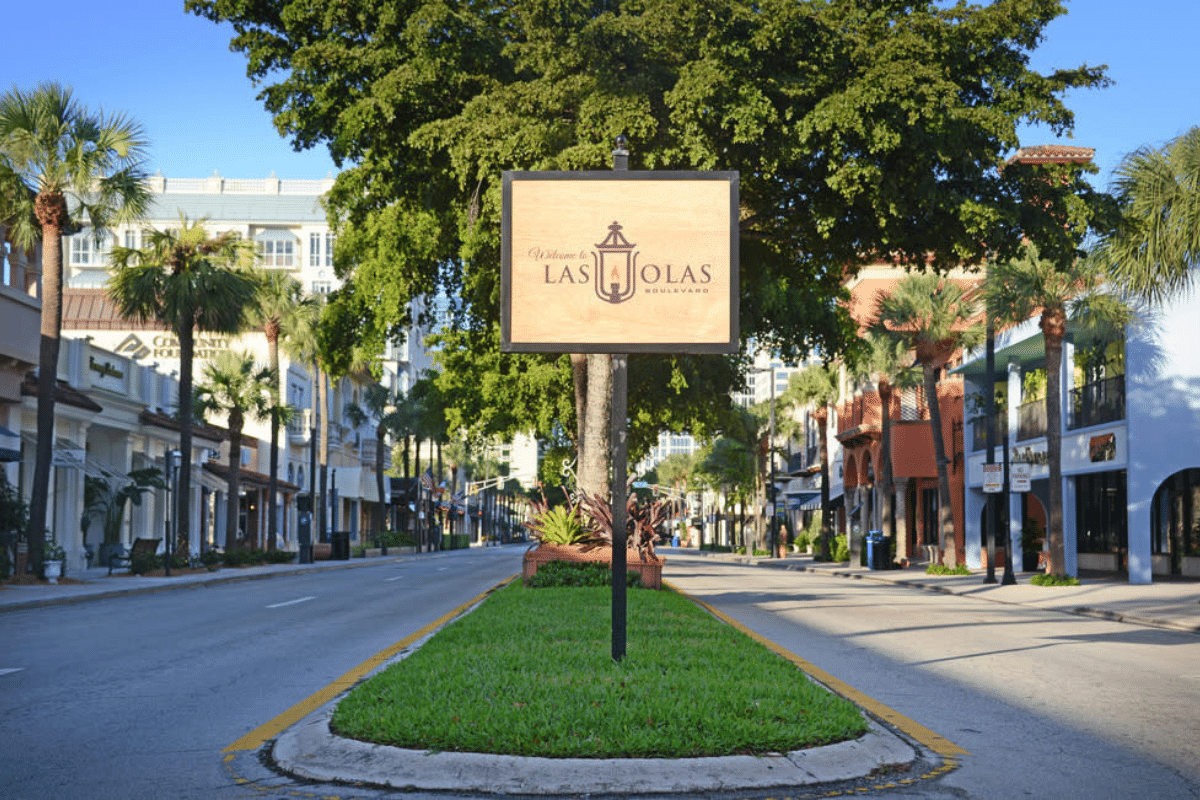 3. Shop on Las Olas Boulevard
You can't go to downtown Fort Lauderdale without taking a stroll down Las Olas Boulevard. Shopping along Las Olas—frequently referred to as the Rodeo Drive of South Florida—is one of the best things to do in Fort Lauderdale because it has everything you need to shop until you drop.
Swanky stores, boutique shops, and iconic brands line this manicured street near the ocean. And when hunger or thirst strikes, there are dozens of nearby restaurants and bars to satiate your cravings and fuel your second wind. You also might just spot a celebrity or two.
4. Suntan at Hollywood Beach
Hollywood Beach is one of the popular Fort Lauderdale beaches. The soft sand makes Hollywood Beach an ideal spot to unfurl a blanket or towel and enjoy a picnic or tanning session. Be sure also to bring your bathing suit since the clear blue Atlantic Ocean will beckon you in especially if you visit in the middle of the day.
Hollywood Beach boasts a beautiful 2.5-mile boardwalk in addition to the beach itself which is a hub of activity, restaurants, and bars attracting both locals and visitors year-round.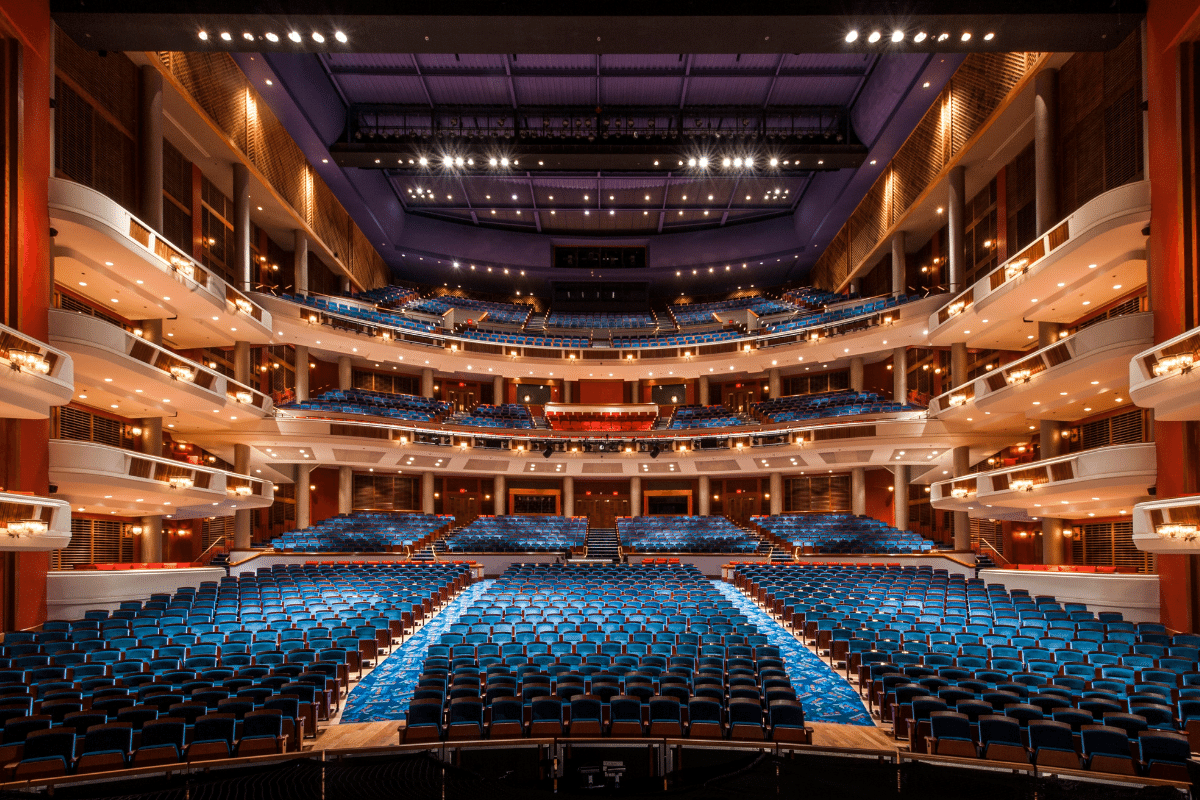 5. Enjoy a Show at the Broward Center for the Performing Arts
The Broward Center for the Performing Arts is one of Fort Lauderdale's cultural icons. This playhouse is one of the most visited in the world and hosts over 700 performances each year, making it an ideal place to spend an afternoon or evening if you ever want to get out of the sun.
The Broward Center for the Performing Arts is located on the scenic banks of the New River, so you can admire the spectacular view before and after you enjoy one of the shows. If the Broward Center is fully booked, check out the nearby Parker Playhouse, which is another Fort Lauderdale cultural hotspot where you and your travel companions can experience South Florida's emerging arts scene and enjoy a show.
6. Visit the Hugh Taylor Birch State Park
One of the best things to do in Fort Lauderdale if you love the outdoors is a day trip to Hugh Taylor Birch State Park. This state park spans 180 acres of preserved land where visitors and residents can picnic on the beach or grass, camp under the stars, hike along nature trails, witness spectacular wildlife, or go on a guided tour.
Hugh Taylor Birch State Park is open year-round from 8:00 a.m. until sunset, and the entrance fee to the park is under $10 per vehicle. Just be sure to book your tour tickets in advance to ensure you get the time slot of your preference, especially if you want to stay out of the sun in the middle of the day.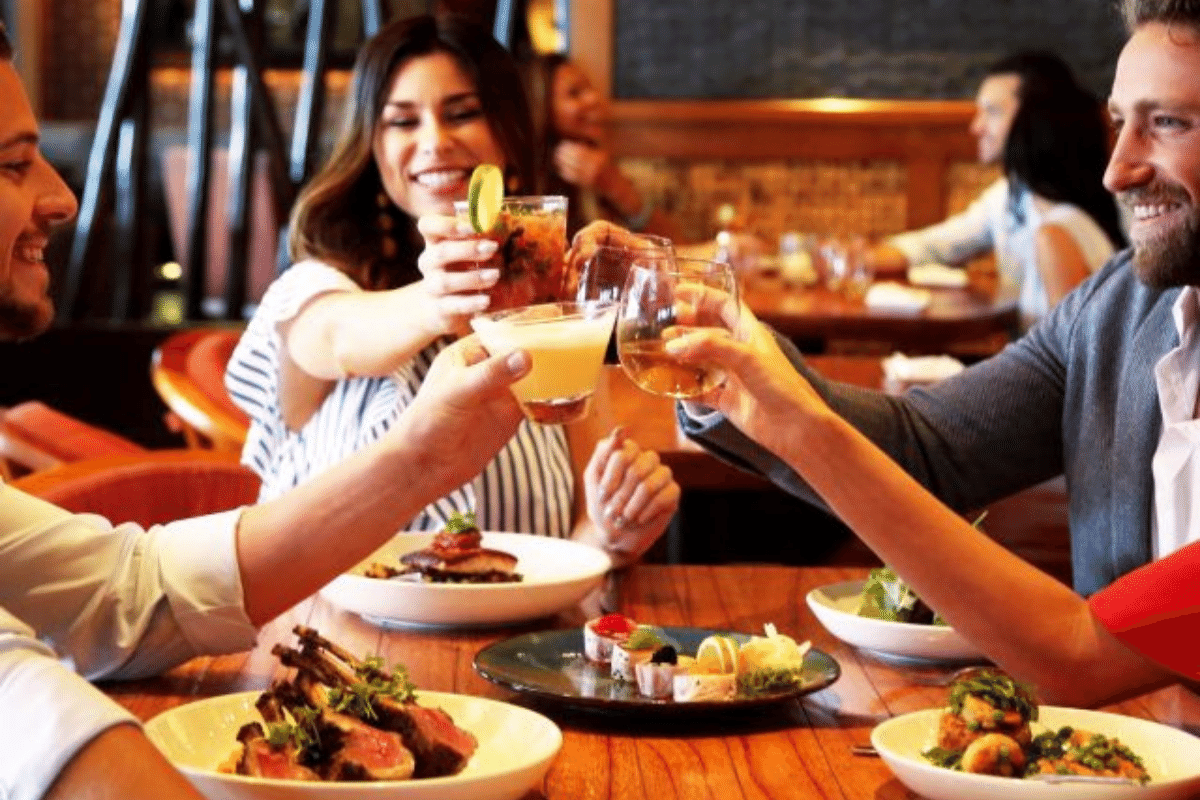 7. Dine at S3 (Sun Surf Sand)
S3 (Sun Surf Sand) is one of the top-rated restaurants in Fort Lauderdale that serves up award-winning seafood, steak, and sushi. The restaurant opened its doors in Fort Lauderdale in 2013 and has been a favorite spot for locals and visitors ever since.
S3 has gorgeous views of Fort Lauderdale Beach and the Atlantic Ocean while offering artfully crafted food that's designed to be shared for a culinary experience that everyone at the table can be a part of.
Each plate served up at S3 includes delicious cuts of premium meat, freshly caught fish, and locally sourced ingredients so you're guaranteed to never go home from here hungry.
8. See Animals at Flamingo Gardens
Flamingo Gardens in Fort Lauderdale is a family-friendly, exotic, and exciting thing to do. Why? Because there are few animals more photogenic or statuesque than the bright pink flamingo.
Flamingo Gardens is technically a botanical garden, but it's also an aviary (a.k.a. bird) zoo that provides a peaceful escape and unique opportunity to experience South Florida's wild nature without ever having to leave Fort Lauderdale.
Flamingo Gardens is home to dozens of native "Champion" trees (state record holders in size, width, and age) as well as hummingbird species and countless rare plants. Be sure to have your camera handy as you wander through the scenic pathways and mangrove forests.
9. Go Shopping at Sawgrass Mills
Sawgrass Mills in Fort Lauderdale is the largest single-story outlet mall in America, so remember to charge your Fitbit or Apple Watch before you go to get credit for all the steps you'll take while shopping at the hundreds of stores.
Sawgrass Mills features dozens of famous retail brands like Balenciaga, Armani, Burberry, and many more, while also offering a vast selection of excellent food options throughout the mall. If you prefer to pay full price for luxury brands, you can also head to The Galleria at Fort Lauderdale for one of South Florida's most famous, premium shopping experiences.
10. Explore Butterfly World
Butterfly World is exactly what it sounds like: a butterfly sanctuary with over 20,000 colorful butterflies and birds. Butterfly World is the perfect attraction to visit when you're exploring Fort Lauderdale if you want to do more than just shop or lay on the beach.
Whether you're traveling with friends, a partner, or family, Butterfly World offers guided educational tours or you can also wander around and explore at your own pace. The South Florida Adventure Pass includes entry to Butterfly World as well as three other top outdoor destinations to visit in Fort Lauderdale, including Flamingo Gardens, Sawgrass Recreation Park, and the Museum of Discovery and Science.
11. Learn To Surf
Make vacation memories and get your adrenaline pumping by taking a surfing lesson in Fort Lauderdale. Pompano Beach is one of the best spots to try this watersport because the waves are consistent and not too forceful. However, you can enjoy surfing along nearly any Fort Lauderdale beach.
If you're not quite ready to ride the waves on a surfboard yet, try taking a paddleboarding lesson instead to get your feet wet. Paddleboarding lets you get out onto the water, but the large board is easier to stay upright on than a surfboard and there typically aren't any waves involved.
12. Embark on a Seaplane Tour
If sightseeing is on your travel bucket list, then a seaplane tour is a must-do when visiting Fort Lauderdale. You can fly over Fort Lauderdale for 30 minutes and soak in the views as you soar through the sky, getting a unique vantage point of the crystal clear the Atlantic Ocean, white sand beaches, and towering palm trees of South Florida.
A seaplane tour of Fort Lauderdale is more expensive than your standard boat sightseeing tour, but it will be a memory that your entire travel group will remember for years to come.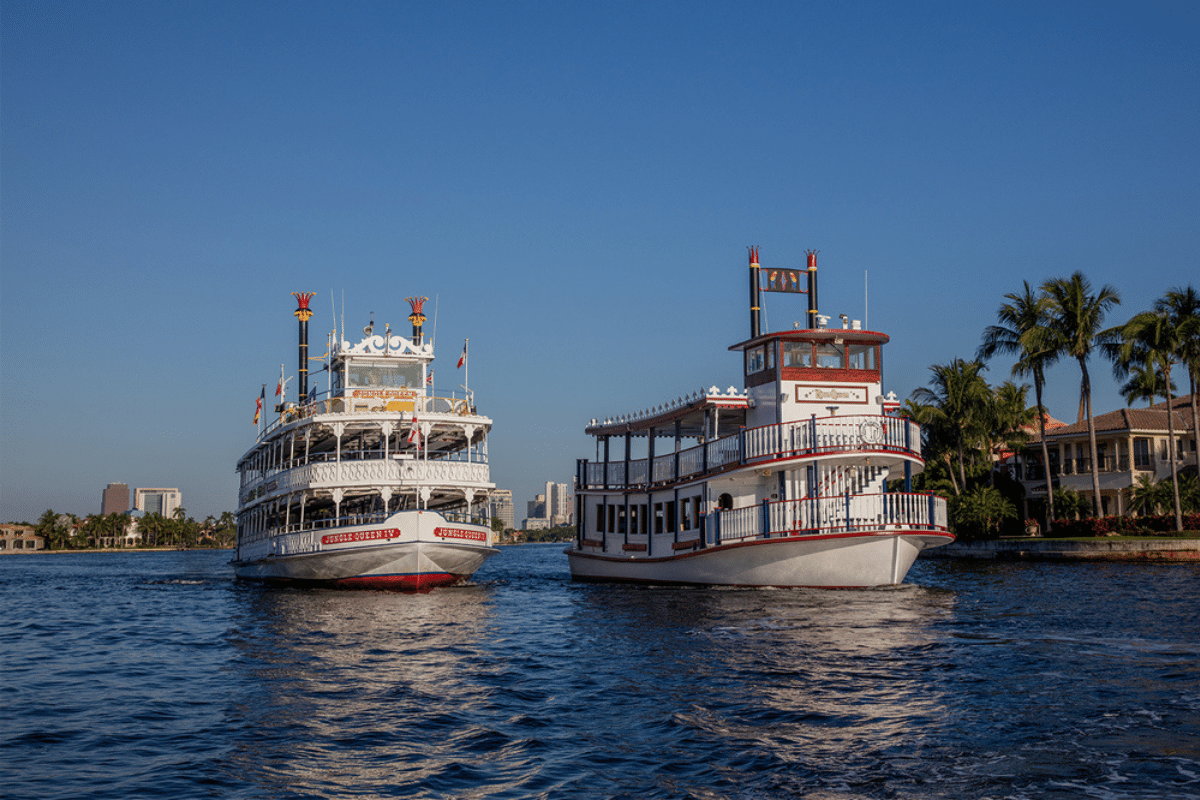 13. Enjoy a Boat Cruise
Fort Lauderdale has endless boat cruise options that allow you to experience South Florida's coastline, beaches, bays, and canals from the water. A sightseeing cruise is one of the best things to do in Fort Lauderdale because it shows off this beach city from a new vantage point and allows you to get out on the water without actually getting in it.
Las Olas Gondola operates romantic boat tours in a fleet of Venetian-style gondolas, while the Jungle Queen Riverboat is a multi-deck ferry for large sightseeing tours along Fort Lauderdale's waterfront.
Fort Lauderdale is also known as the yachting capital of the U.S. So, don't miss the chance to hop onto one of the city's luxury yachts if you're looking for a fast-paced on-the-water experience.
14. Kayak Along the Venetian Isles
There's no better way to explore the "Venice of America" and Fort Lauderdale's intricate system of canals than in a single or tandem kayak.
You can rent a kayak or book a group kayaking tour depending on your comfort level. Whatever you choose, experiencing Fort Lauderdale by kayak lets you go at your own pace as you meander through the crystal-clear waterways and allows you to see some of South Florida's most expensive waterfront mansions in a unique way.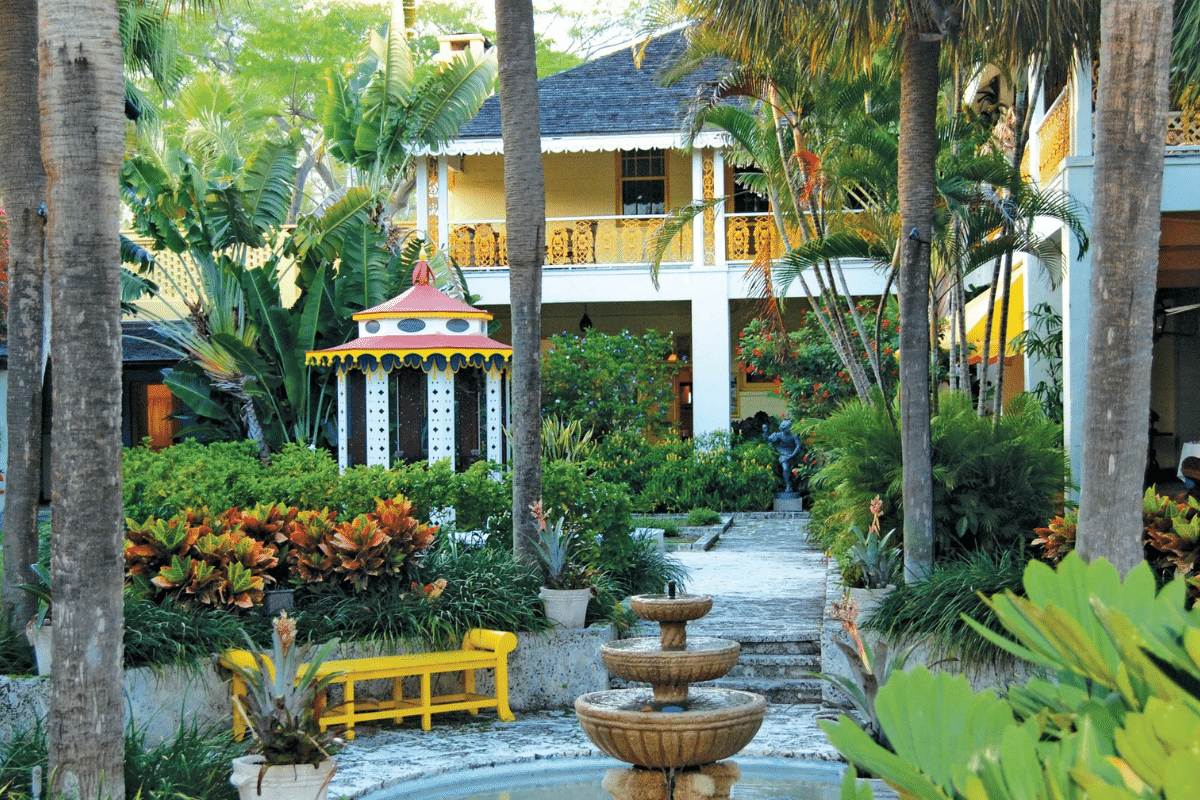 15. Visit the Bonnet House Museum and Gardens
The Bonnet House Museum and Gardens is a historic home museum in the heart of Fort Lauderdale. The house was built in 1920 and was formerly the home of two famous American artists, Frederic and Evelyn Bartlett.
The Bonnet House Museum shows off the artists' furnished home and also includes many of their original works of art still decorating the walls.
The gardens are a space of tranquility amidst the city. The brightly colored flowers beg to be photographed, while the manicured gardens offer a calming place to relax and rejuvenate after a busy day at the beach canoeing, in a kayak, or on a seaplane tour.
16. Learn about South Florida History at the Historic Stranahan House Museum
The Historic Stranahan House Museum is the oldest standing house in Broward County, which includes Fort Lauderdale. This historic home was built in 1901 and was the residence of two of Fort Lauderdale's first residents, Frank and Ivy Stranahan.
Enjoy a guided tour through the museum and Stranahan house, while hearing stories about one of Fort Lauderdale's founding families and learning more about the history of this bustling, up-and-coming city.
17. Go Sightseeing on the Community Shuttle
Formerly known as the Sun Trolley, the Community Shuttle is an easy and effortless way to get around Fort Lauderdale. It's free to ride and has links and stops throughout the city, so it's perfect for visitors who want to self-guide themselves on a tour of Fort Lauderdale's top sights and attractions.
Whether you use the Community Shuttle for sightseeing or as cheap transportation, it's a convenient way to check off multiple items on this list of the best things to do in Fort Lauderdale. Especially if you aren't driving into town or don't want to rent a car.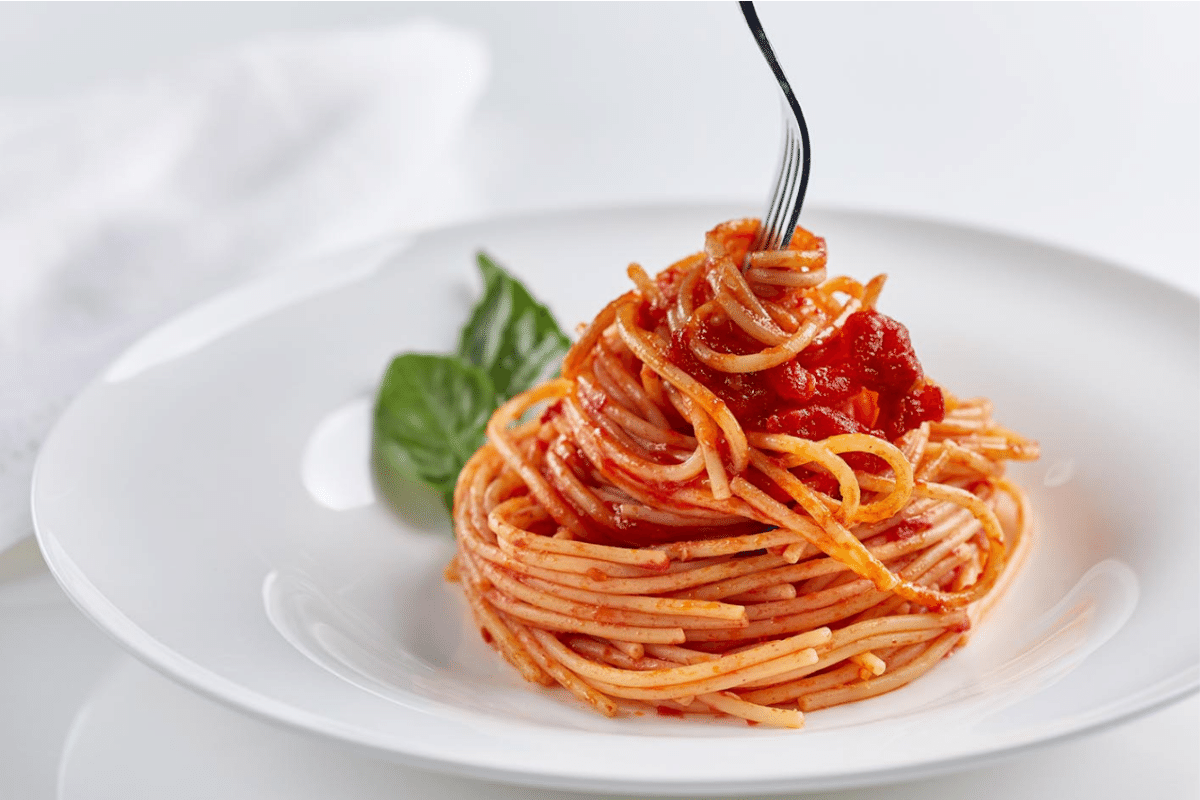 18. Try a Meal at Casa D'Angelo
Casa D'Angelo is one of Fort Lauderdale's best restaurants where you can indulge in delicious Northern Italian cuisine and a large wine selection in an elegant, upscale atmosphere.
Casa D'Angelo's food is award-winning, its service impeccable, and it's the original location of the now famous brand started by chef Angelo Elia, which currently has other locations throughout the U.S. If you're a foodie—or just spent all day working up an appetite being out and about around town—Casa D'Angelo is a can't-miss Fort Lauderdale culinary icon.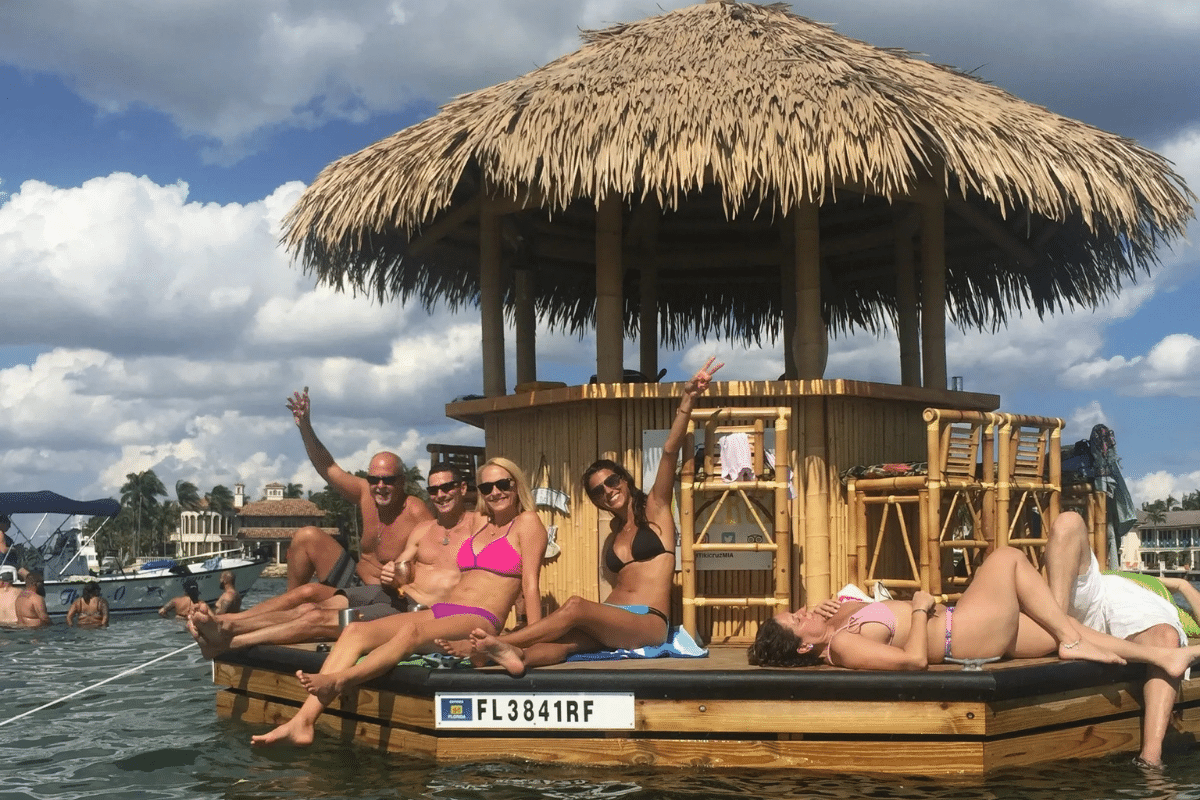 19. Have Fun on a Floating Tiki Bar
Fort Lauderdale Cruisin' Tikis proves that boat tours in the Venice of America come in all shapes and sizes. On this tiki bar boat cruise, you and your friends can enjoy drinks, live entertainment, and experience Fort Lauderdale's scenic waterways all at the same time.
Cruisin' Tikis has boat tours with jazz music under the stars as well as cruises that depart morning, afternoon, and at sunset. You can also custom charter a tiki bar boat for a private party which will make for a waterfront event that you and your traveling companions will remember for the rest of your lives.
20. Try Something Delicious at The Katherine
One of the best things to do in Fort Lauderdale is to experience its world-class, up-and-coming culinary scene. The Katherine is a new restaurant in Fort Lauderdale that opened its doors in 2021 and has quickly established itself as one of the city's most coveted reservations.
This Argentinian Steakhouse serves up premium cuts of meat in artfully plated dishes. The skilled chefs can also accommodate allergies and food intolerances as well as whip up something special for the kids. Don't pass up the decadent dessert menu when you've finished dinner either.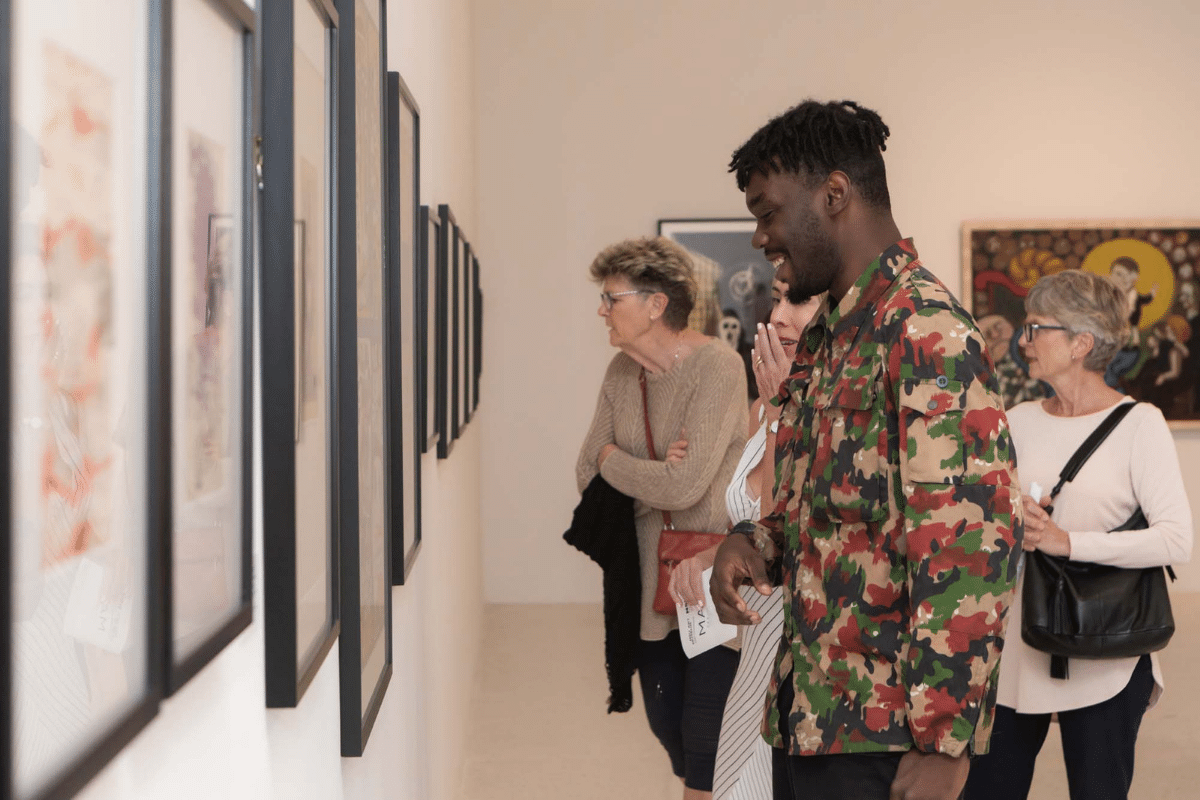 21. See Art at the NSU Art Museum
The NSU Art Museum in Fort Lauderdale is one of the places to visit in the city if it rains or you need a few hours out of the sun. The exhibitions and art installations are inspiring and educational, and they are sure to keep everyone in your travel group entertained.
The art gallery has permanent and rotating exhibitions so that visitors who have explored the NSU before can always find something new.
After browsing the paintings, sculptures, and digital art, head to the onsite cafe and gift shop to pick up treats and souvenirs.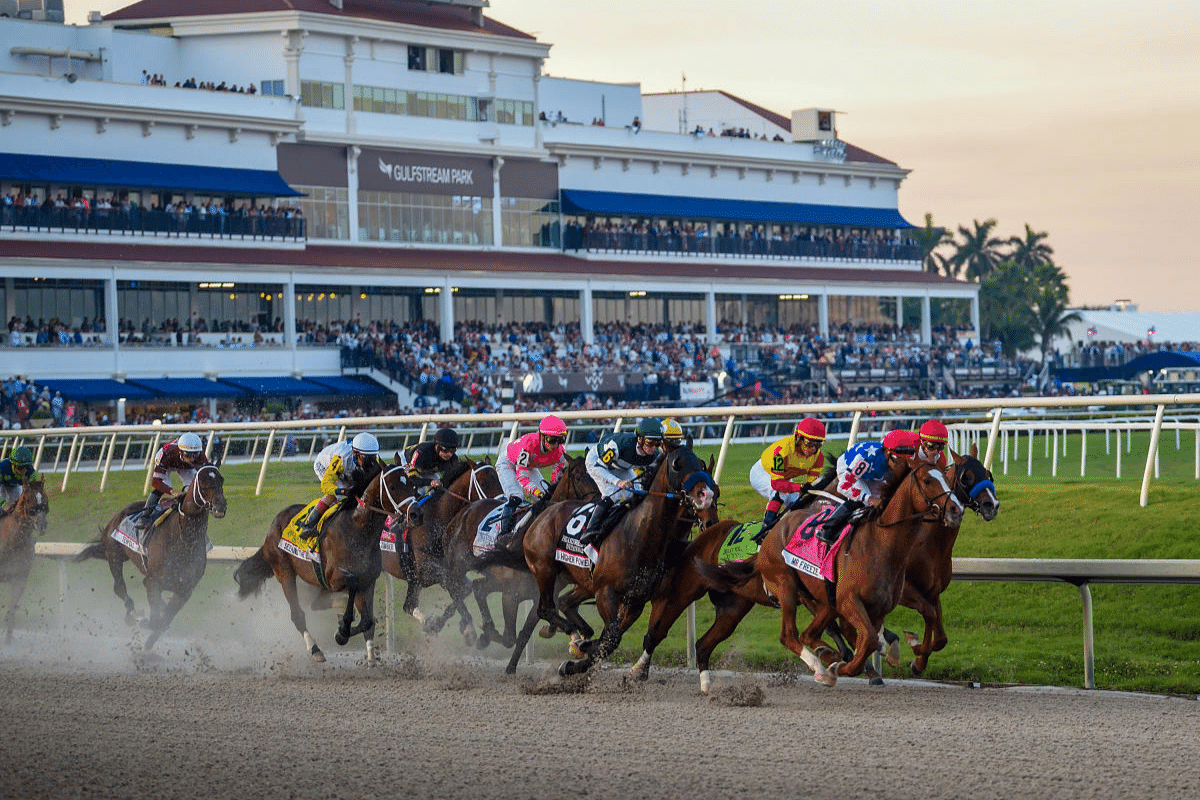 22. Win Big at the Gulfstream Park Racing and Casino
If you're feeling lucky during your getaway to Fort Lauderdale, head to the Gulfstream Park Racing and Casino in nearby Hallandale Beach to experience the energy of a real-life horse race, a pulse-pounding casino night, or to catch some live entertainment or a show.
The Gulfstream Park Racing and Casino are also home to several excellent restaurants so you can easily spend an entire afternoon or evening here (or both) without running out of things to do.
23. Open Your Mind at the Museum of Discovery and Science
The Museum of Discovery and Science in Fort Lauderdale is an excellent activity for the entire family to enjoy. This interactive museum and science center has hands-on exhibits for kids and kids-at-heart to learn from.
The Museum of Discovery and Science includes an onsite IMAX 3D theater, a prehistoric Florida section, and interactive exhibits about Florida's rare flora, fauna, and ecosystems. For outdoor lovers, the Museum of Discovery and Science is an excellent activity to pair with a visit to Flamingo Gardens or the Everglades.
24. Pretend to be a Pirate on a Bluefoot Pirate Adventure
Bluefoot Pirate Adventures is one of the best things to do in Fort Lauderdale, especially if you are visiting with children. This exciting boat tour takes the whole family out to sea on a replica pirate ship, where you'll take orders from your captain, learn pirate lingo, and even battle another pirate ship with water cannons.
This interactive tour gets you and your travel group out onto Fort Lauderdale's beautiful crystal clear waters while making endless vacation and Instagram-worthy memories that your kids will love.
25. Have a Blast at Flippo's Family Center
Flippos Family Center is an indoor playground that spans 9,000 square feet of interactive fun and offers families the perfect place to visit in Fort Lauderdale if it's raining, too hot outside, or you're just looking for something unique to do. At Flippo's Family Center, you and your kids can slide down mega slides, play in the laser maze, cannonball into ball pits, climb, jump, and play.
Children ages one to 14 are welcome to run around and blow off some steam while parents can enjoy drinks and snacks in the comfortable seating areas.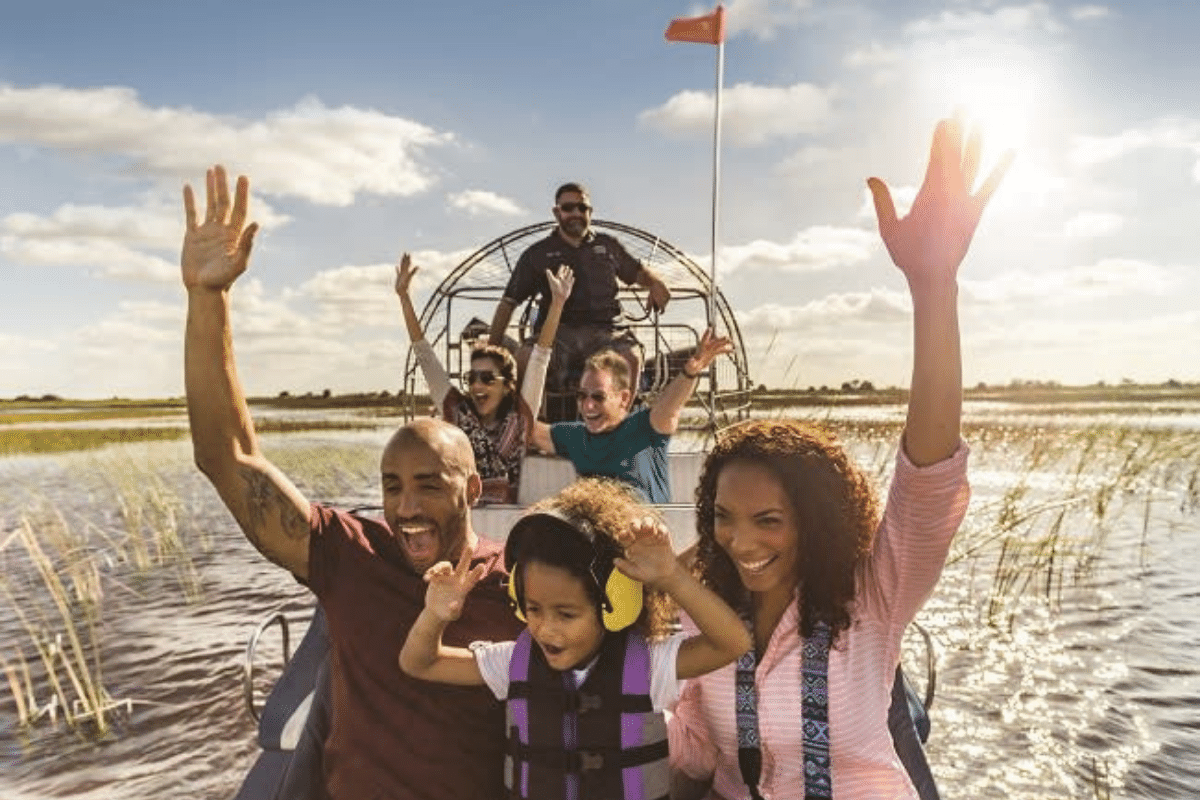 26. See alligators at Sawgrass Recreation Park
Sawgrass Recreation Park is a beautiful destination near Fort Lauderdale that your entire family will enjoy. The Sawgrass Recreation Park is in the Florida Everglades and offers unique tours through miles of jaw-dropping scenery and wetland wilderness.
An airboat ride at Sawgrass Recreation Park is also one of the best ways to see an alligator because these flat-bottomed boats with a giant fan on the back instead of an engine are designed to explore shallow waters like the Everglades.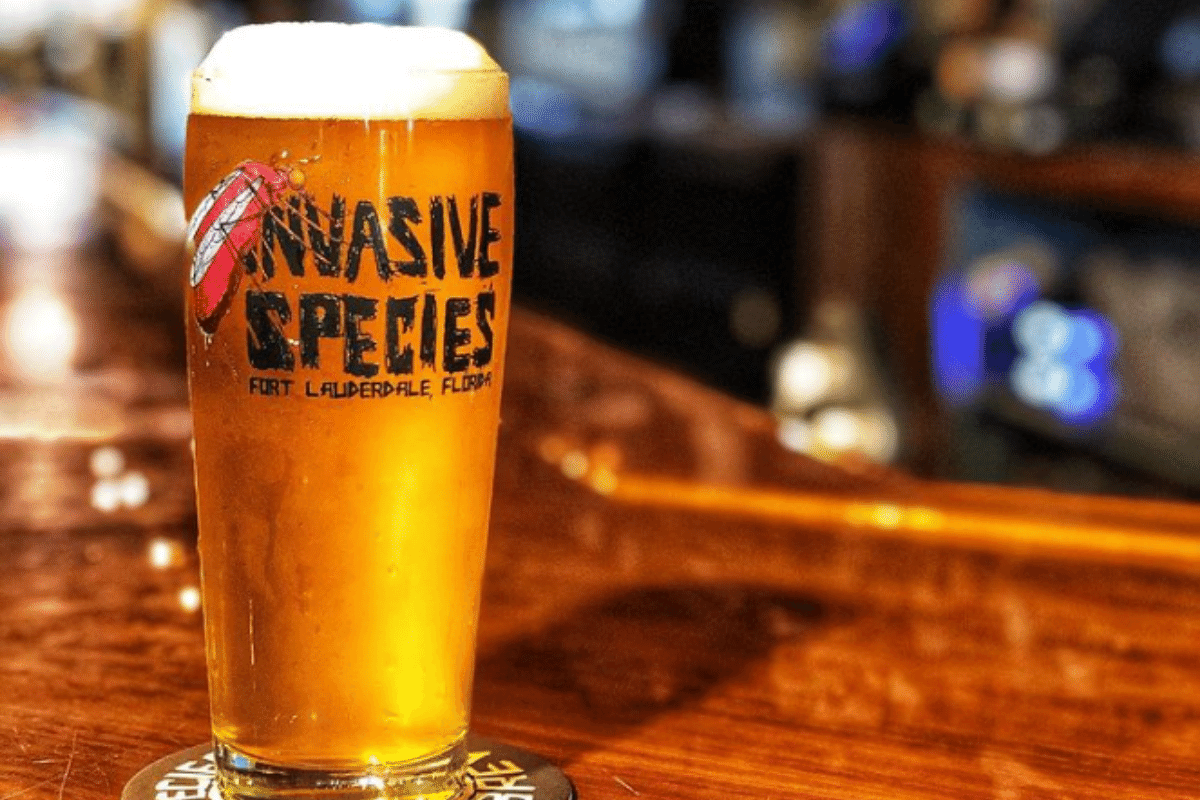 27. Have a Beer at Invasive Species Brewing
After a long day of exploring, head to Invasive Species Brewing and try one—or a few—of this craft brewery's delicious beers.
You never know what to expect at Invasive Species Brewing because their beer selection constantly rotates based on the experiments they conduct in their taproom, and their menu adjusts weekly based on which seasonal ingredients are available.
The brewery and bar are also decorated with taxidermied native animals on nearly every free wall space for a unique and laid-back atmosphere that perfectly captures the South Florida outdoor vibe.
28. Play a round of golf
Fort Lauderdale is home to some of South Florida's best golf courses, so you have unending options to choose from if you like to hit the greens on vacation. Enjoy a scenic spot to practice your shots as well as clubhouses with epic views.
The private Grand Oaks Golf Club is one of Fort Lauderdale's most renowned courses, but golfers must have a membership or know someone who's a member to play here. Other respected golf courses in Fort Lauderdale include:
The Jacaranda Golf Club
The City of Lauderhill Golf Course
The Coral Ridge Country Club
The Club at Emerald Hills
The Fort Lauderdale Country Club
The Bonaventure Golf Club
The Davie Golf Club
The Country Club of Coral Springs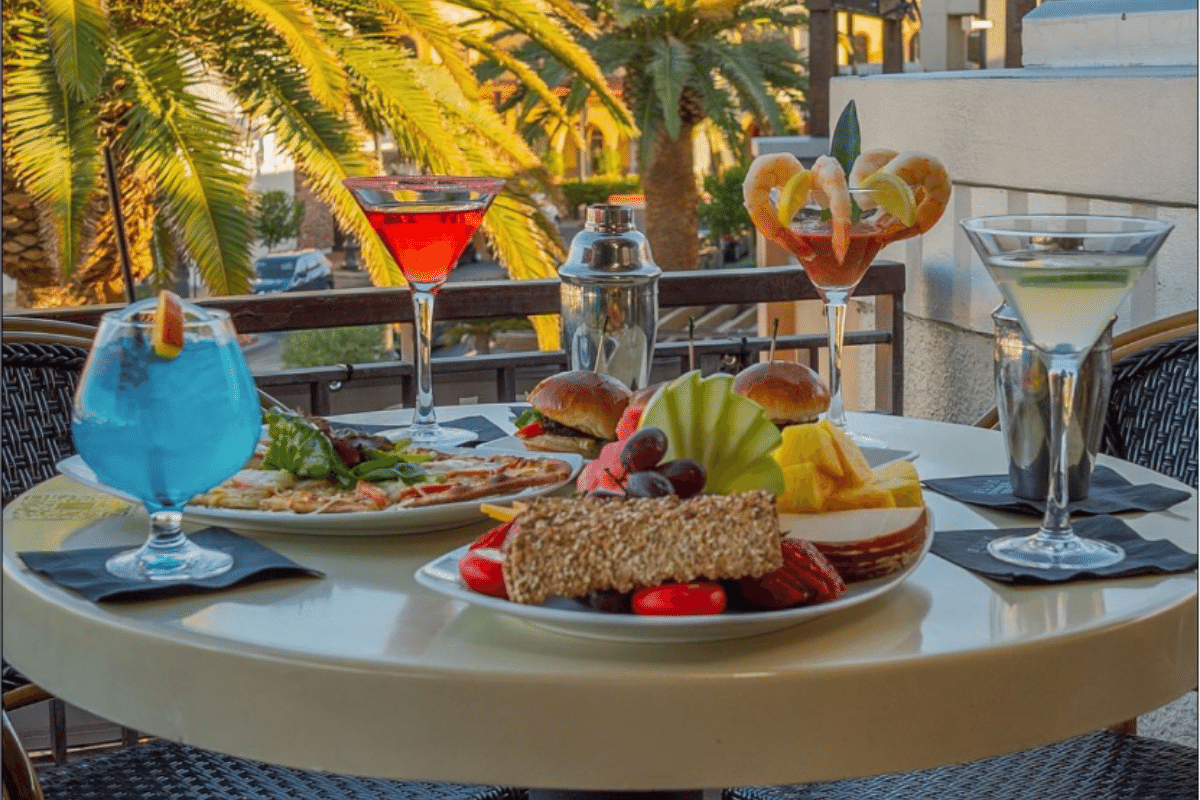 29. Have a Drink at the Blue Martini
The Blue Martini is a sophisticated bar and nightclub in Fort Lauderdale on Sunrise Boulevard at the Galleria Mall. For anyone visiting Fort Lauderdale over the age of 21, this bar and nightclub is a must-visit spot.
The Blue Martini is open Wednesday to Sunday nights with Happy Hour between 2 p.m. and 7 p.m. They also have live music almost around the clock, which will get you and your travel companions onto the dance floor. If you're traveling in a large group, you can also host private events here.
30. Rent an epic vacation home
One of the best things to do in Fort Lauderdale is to rent a vacation home with a pool, comfortable amenities, water views, and a space for your furry friends to run around. There are so many options of amazing rentals for families, friends, and couples that give you more privacy than a hotel room as well as the comfort of feeling like you're at home.
Whether you're looking for a vacation rental near your favorite beach or you want to rent a home that's closer to one of your must-see attractions while you're in town, Fort Lauderdale has rental options suited to any type of traveler.
Conclusion
Fort Lauderdale is chock-full of fun activities and things to do for couples, groups, and families. Travelers searching for history and culture will adore the Historic Stranahan House Museum and the Broward Center for the Performing Arts. Meanwhile, adventure lovers will get a thrill out of jet skiing, an airboat tour, or exploring Fort Lauderdale's canals by kayak or paddleboard.
If you prefer a slower pace, enjoy lounging on the many amazing Fort Lauderdale beaches or shopping at outlet malls and boutique shops. Whatever you choose, you're in for a great time in the "Venice of America."