No photograph will ever do a Sonoran desert sunset justice. It's one of those things you have to experience in person. In Scottsdale, appreciate the rich spectrum of fiery corals, vibrant pinks, and deep purples reflected across the sandy Arizona landscape. And don't experience it alone. Gather your loved ones – the more the merrier – and delight in all the things to do Scottsdale offers.
Scottsdale's picturesque appeal extends beyond its natural landscapes. Between the rustic remnants of the Wild West and the city's storied architectural legacy, you're never at a loss for gorgeous scenery. There's a reason Frank Lloyd Wright found Scottsdale so captivating.
Speaking of scenery, Scottsdale's art scene is thriving. Make sure to hit up the Historic Art District, visit the galleries, and soak up the city's vibrant culture.
Sure, there's no shortage of great barbecue pits, Tex-Mex joints, and taquerias. And they are certainly satisfied. But Scottsdale offers a sophisticated, upscale dining scene as well, along with elegant cocktail lounges and an exciting club scene.
Or you can just relax in one of the city's many spas. There's no wrong way to enjoy Scottsdale. The only mistake is not visiting at all.
Old West hangouts
1. Scottsdale's Museum of the West is considered an Old Town gem. Its mission is to immerse guests in the unique story of the Greater American Western region, highlighting the past and how it's shaped our future. Considered the nation's "Best Western Museum" by True West Magazine, this non-profit space showcases fine art, rare historic artifacts, and cultural treasures.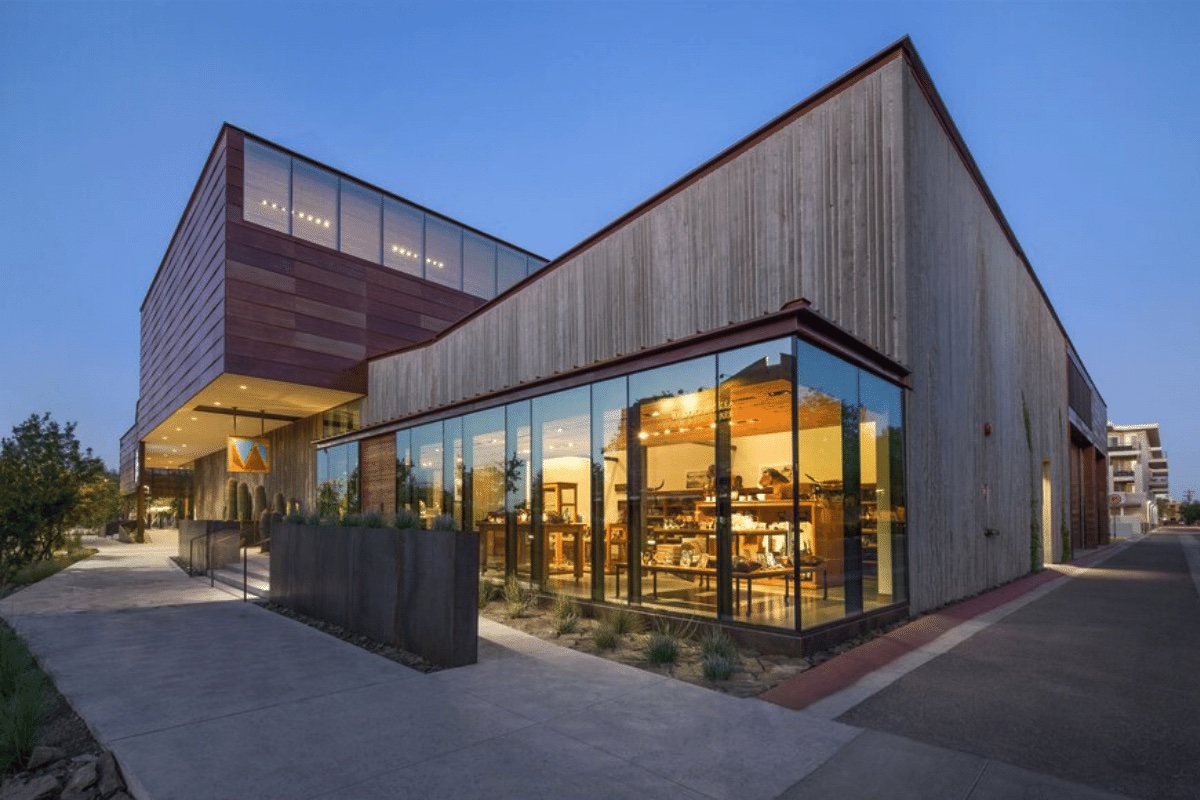 2. Channel your inner cowboy at the family-owned MacDonald's Ranch. Explore almost 3,000 acres of land on a trail ride by horse, stagecoach, or hay wagon, and then saddle up for a cowboy cookout.
3. The renowned Heard Museum is known for its exceptional Native American art and culture, both contemporary and historical. Every February, the Heard hosts the annual World Championship Hoop Dance Competition. Every March, they host the Heard Museum Guild Indian Fair & Market.
4. Scottsdale's Country Western bars are perfect for visitors who enjoy live music and a colorful ambiance. Old Town's Rusty Spur Saloon is filled with cowboy memorabilia and a few barstools, perfect for having a laugh with your friends. The Handlebar J Restaurant & Saloon has live music, headlining the famous Herndon Brothers Band Wednesday through Sunday. Frank Lloyd Wright's Taliesin West is as legendary as the architect himself.
5. The natural beauty of the Sonoran Desert inspired him to settle down here each winter season, which led him to eventually open an architectural school, Taliesin West. Today, daily tours are available for those who'd like to peek inside Wright's ingenious designs and innate ability to seamlessly blend indoor and outdoor spaces.
Best of the West dining
6. Bryan's Black Mountain Barbecue is sure to satisfy a cowboy-sized hunger. The Food Network named Bryan's with the best ribs in Arizona. More specialties at this hotspot in nearby Cave Creek include beef brisket and barbecue chicken. A vegetarian favorite is a plate of "pulled" squash, and Bryan's famous Baked Potato Salad is highly recommended.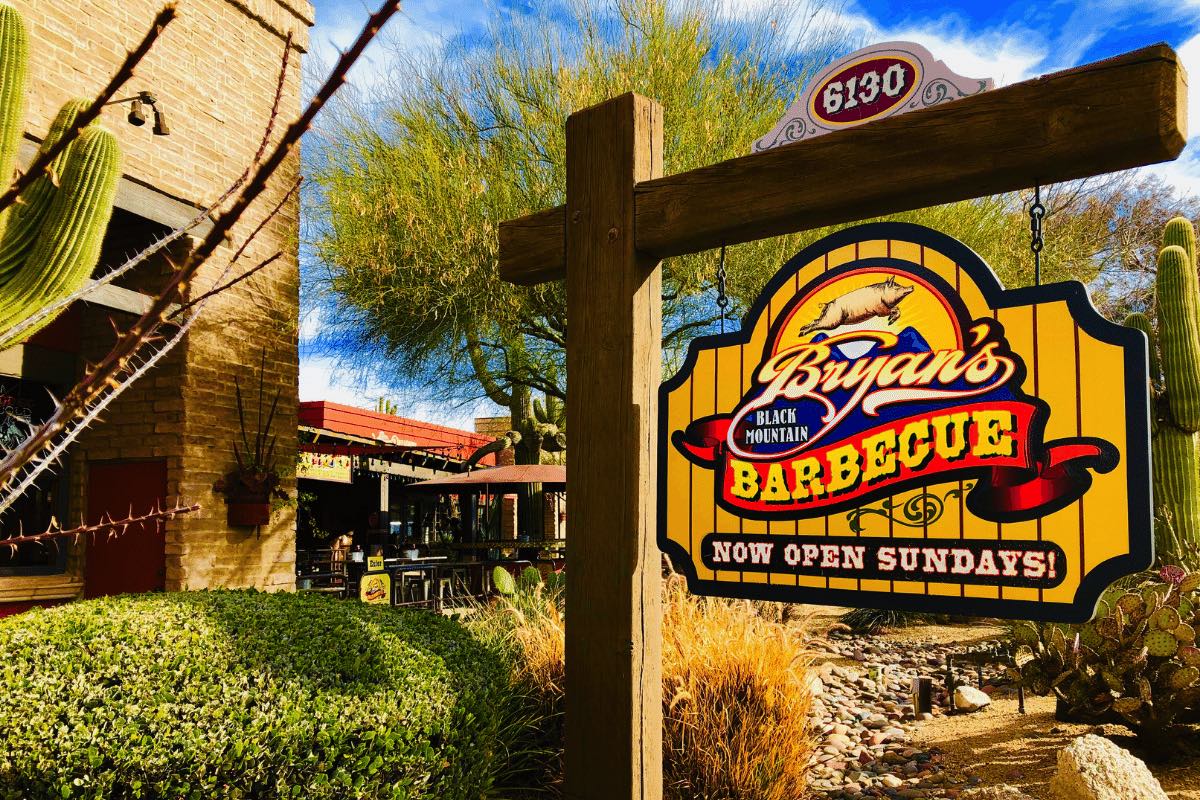 7. Hand Cut Chop House is an Old Town chop house known for its fully grass-fed and grass-finished beef. For dessert, the house-made warm butter cake served with roasted peaches, caramel sauce, and sweet cream ice cream is drool-worthy.
8. Before dinner at LON's at the Hermosa Inn, be sure to stop by the adjacent Last Drop bar to grab a cocktail. When you're ready, head over to LON's for some Arizona cuisine prepared with fresh, local ingredients by Chef Jeremy Pacheco.
9. Scottsdale's favorite, Fat Ox, is sure to whet your appetite. Scottsdale's Chef Matt Carter is known for his modern riffs on classic Italian dishes such as a 25-layer lasagna. For dessert, you'll be hard-pressed to decide between the Meyer Lemon Tart or Gianduja Frangelico Tiramisu.
10. Post-stroll downtown, Sel is a worthy stop for fine dining. Chef Branden Levine serves cuisine that's described as progressive contemporary American, serving a la carte or four-course, prix fixe meals.
11. Reserve a table at Old Town Tortilla Factory for a seat on the patio under the shade of 100-year-old pecan trees. You'll want to arrive hungry to devour plates of Southwestern cuisine. Try a red chile pork chop with house-made ancho raspberry sauce, or pollo margarita chicken with cheese and roasted pepper stuffing topped with citrus tequila sauce.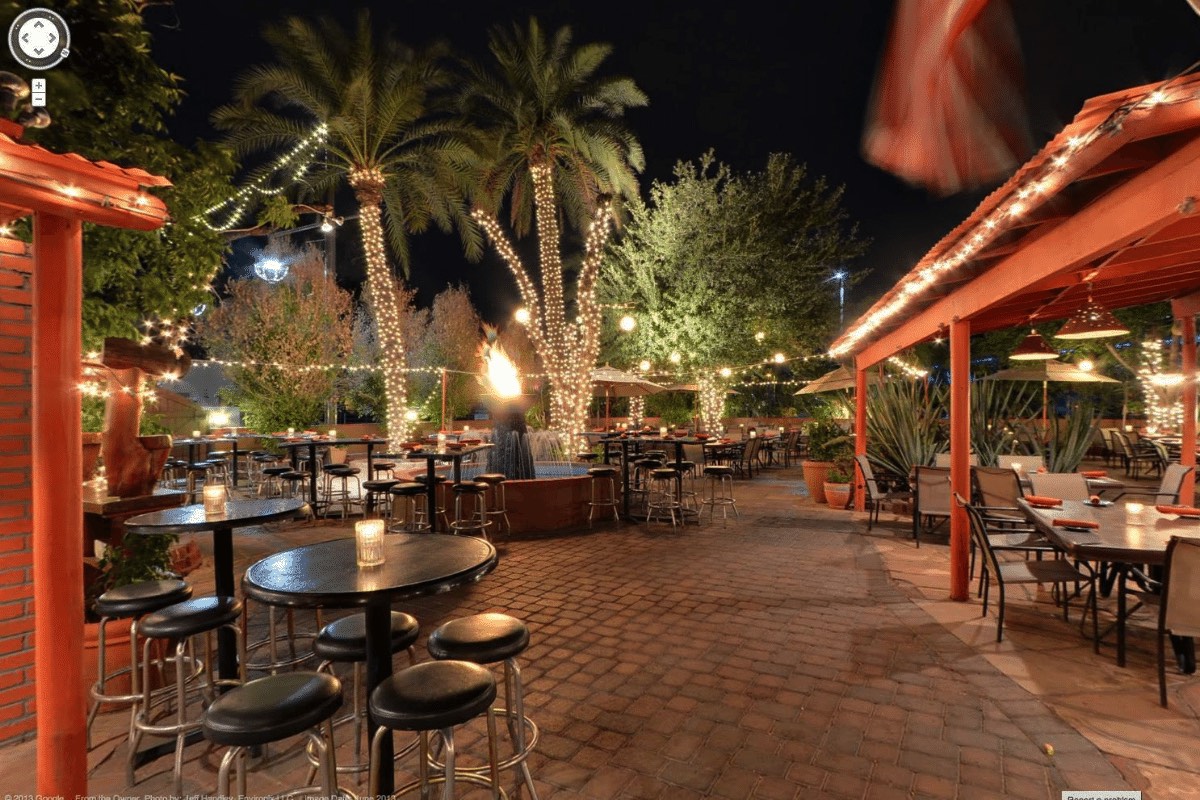 12. South of Old Town, Los Sombreros is all about authenticity, beginning with its cantina-style aesthetic. Its rustic cuisine includes classic homemade guacamole, crab enchiladas, mole poblano, and slow-roasted pork carnitas. When the server asks about dessert, be sure to say yes to the decadent Mexican chocolate pie.
13. At the helm of House Brasserie, Chef Brandon Jedd showcases his cutting-edge, modern American cuisine plates of House Carolina BBQ, Jerk Tomahawk Pork Chops, and Linz Umami Filet Mignon. Dine indoors in elegance, or more casually on the shaded, outdoor patio.
14. Elements restaurant at Sanctuary Resort on Camelback Mountain offers spectacular sunset views from its perch on the mountain. Food Network star, Chef Beau MacMillan, puts his best menu forward. The farm-fresh American cuisine incorporates sustainable seafood, hormone-free meats, and locally sourced organic produce.
15. Vegetarians will rejoice at FnB Restaurant in Old Town, with a wide range of unique, veggie-based menu offerings, among non-vegetarian options. James Beard Award winner Chef Charleen Badman leads the charge with a seasonal menu of fresh, locally-sourced ingredients and carefully curated artisan meats and cheeses. There's also a pairing option with the Arizona wine program.
16. If you're in the mood for modern Latin cuisine, you'll want to take time to dine at The Mission, located in Old Town. Chef Matt Carter has crafted a 12-ingredient tableside guacamole and menu items that include roasted pork shoulder tacos and Linz bone-in ribeye with a sherry glaze.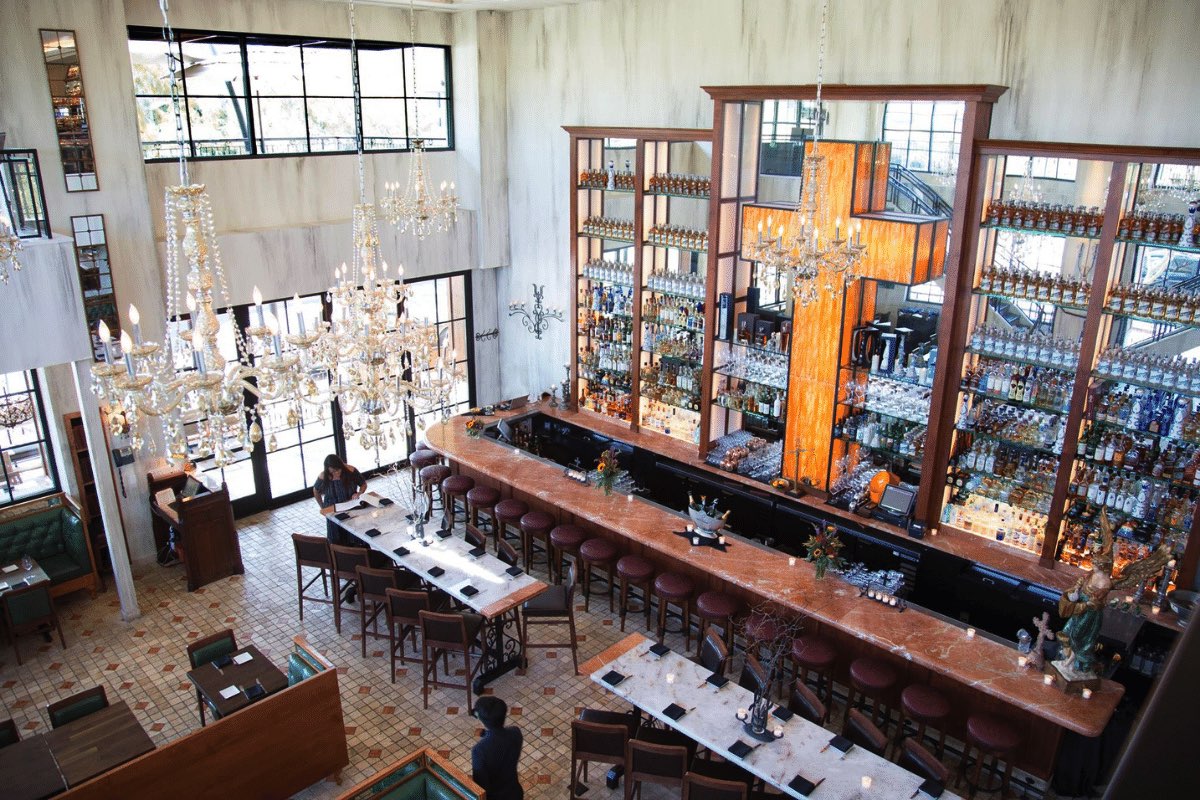 17. Virtú Honest Craft is located in Old Town's Bespoke Inn. It's the place for contemporary Mediterranean cuisine crafted by Chef Gio Osso. Order the hazelnut-crusted scallops and you won't be disappointed. Or try the Moroccan-spiced lamb with smashed chickpeas and minted eggplant for a truly Mediterranean option.
18. Ocean 44 sources its seafood from around the world. This upscale, contemporary restaurant focuses on its relaxed space and menu of specialties such as New Bedford scallops, Alaskan king crab, and Wagyu filets.
19. If you're craving pizza and beer, Craft 64 is the place to go. With more than 30 local beers on tap – and a few house brews – you'll want to hang out here while you munch on homemade mozzarella and thin-crust, wood-fired pizza.
20. Carnivores will want to take a seat at Maple & Ash to bite into the Butcher's Reserve 35-Day Dry-Aged Eisenhower, a 40-ounce porterhouse cooked to perfection directly on the coals. If you're one of those diners who embraces the chef's recommendation, go ahead and order the "I Don't Give a F*@K" and leave it to the professionals to serve up your surprise dish.
21. In Paradise Valley, El Chorro's classic menu options are as comforting as the scenery between Camelback and Mummy mountains – especially at sunset. Locals love the grilled filet mignon and old-fashioned broaster fried chicken plates. Try to resist an order of sticky buns. Good luck!
22. Weft & Warp Art Bar + Kitchen inside the Andaz offers a side of Camelback Mountain views with every order. Recommended plates include the Scallop Risotto with blackberry coulis or the Faroe Island Salmon with charred leeks and sweet corn puree.

Where to get your cardio
23. Get your heart pumping and hike Pinnacle Peak Summit Trail in the Sonoran Desert. This iconic north Scottsdale peak offers an exciting hike with steep switchbacks to the summit. You'll be rewarded with stunning views of Scottsdale's iconic, saguaro-studded landscape and massive granite rock formations. Ranked moderately difficult, the trail is approximately 3.5 miles round trip with a cumulative elevation gain of 1,300 feet.
24. The free Scottsdale ArtWalk has been a Scottsdale tradition for more than 45 years. Special exhibits, artist receptions, and live entertainment are offered from 7 p.m. to 9 p.m. every Thursday. For artistic explorations during the day, download the free Public Art Walking Tour. With the tour, spend an hour strolling Old Town discovering 10 beautiful works of art.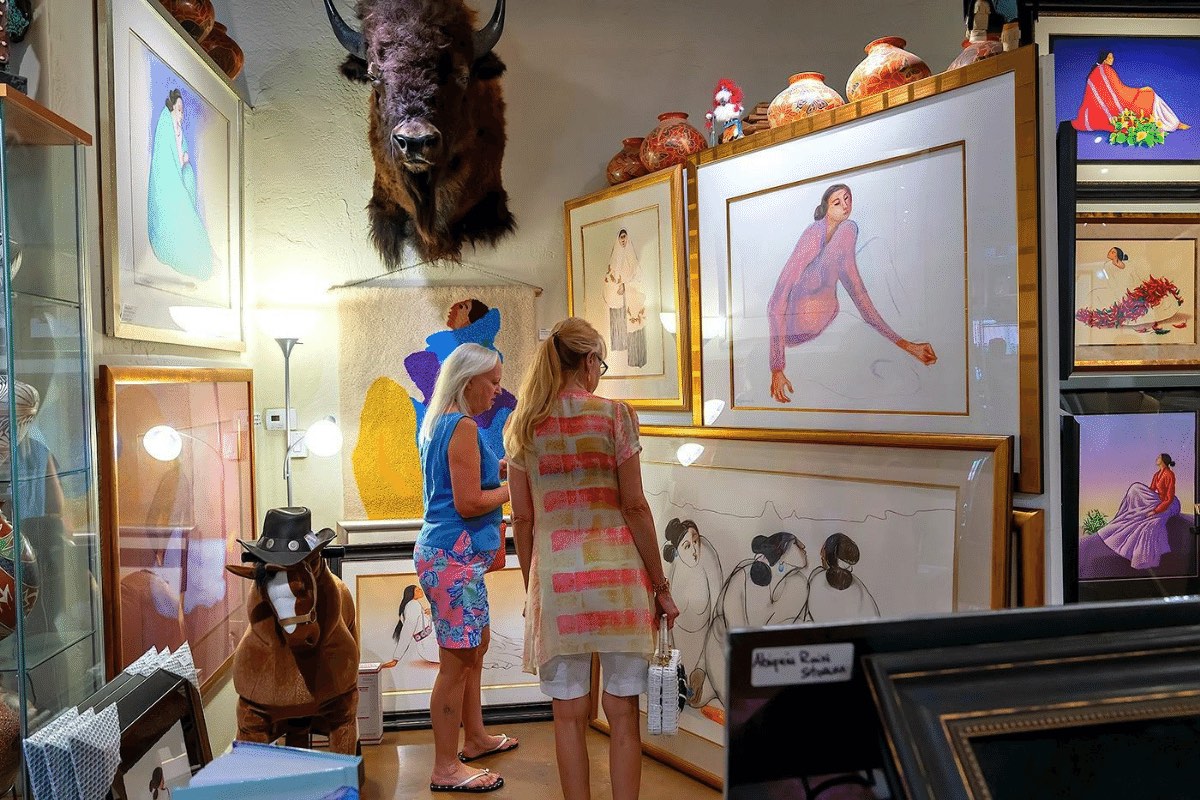 25. The urban McDowell Sonoran Preserve has more than 225 miles of scenic shared-use trails in the McDowell Mountain foothills. One of the Preserve's seven trailheads, The Gateway, leads to plenty of paths, some of which are even ADA accessible (Bajada Nature Trail). For a more challenging trail, head to Windgate Pass Trail.
26. Bring your step tracker to Scottsdale's Fashion Square, where you're sure to log several miles of shopping, with a bit of dining in the mix for much-needed fuel. Shops include A|X Armani Exchange, Anthropologie, Beach Bunny Swimwear, the Apple Store, and more. Enjoy happy hour options at Kona Grill (sushi and sake) and Nobu, two great spots for some upscale dining, as well as Francine, which offers more French Mediterranean on its menu.
Things to do in Scottsdale for golfers
27. Desert Golf awaits, and there are approximately 200 area courses in Scottsdale. Start at the high-caliber TPC Scottsdale and enjoy some classic rock music on the driving range.
28. Tee off on either of the Grayhawk par-72 courses. The Talon course may require some prior desert golfing experience, but the Raptor course is more traditional.
29. Troon North's Pinnacle and Monument courses were designed by British Open Champion Tom Weiskopf. Tee up here for stunning views and challenging courses.
30. Re-designed from 27 to 18 holes by local architect Phil Smith, The Phoenician Golf Course is the newest in the area.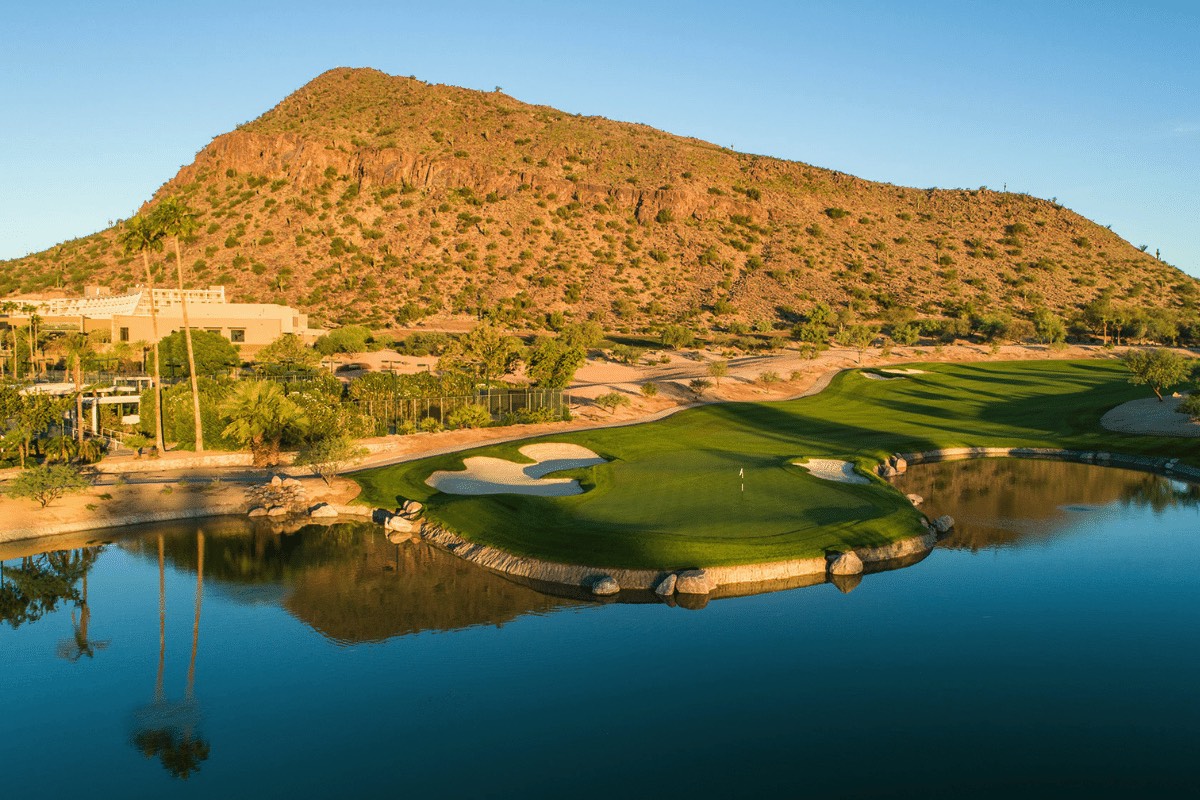 31. Want to play better golf? Allow the experts at Cool Clubs to analyze your swing characteristics and custom-fit you to a new set of high-quality clubs. Amateurs and advanced golfers alike are welcome.
Best spots for sightseeing and sips
32. Old Town Scottsdale is a walkable adventure to peruse specialty boutiques, art galleries, an arts district, and exhibitions at the Scottsdale Museum of Contemporary Art (SMoCA). Or, sip your way along the Scottsdale Wine or Ale trail before working up an appetite for dinner.
33. Once you've built up a thirst, AZ88 is the place to stop for a filled-to-the-rim martini (or two!) on the patio that overlooks Scottsdale Civic Center Park. Contemporary art displays provide unique surrounding visuals at this watering hole and present the perfect opportunity for people-watching.
34. The Scottsdale ArtWalk on downtown's main street happens every Thursday evening from 7 p.m. to 9 p.m., with artist receptions and live entertainment. You can also download the walking tour and stroll for an hour or so to discover 10 works of art in the area on your own time.
35. At the Musical Instrument Museum, you'll discover unique instruments and music from around the world. High-tech headphones, multimedia displays, and a hands-on Experience Gallery to play guitars, gongs, and gamelans are sure to get you jazzed.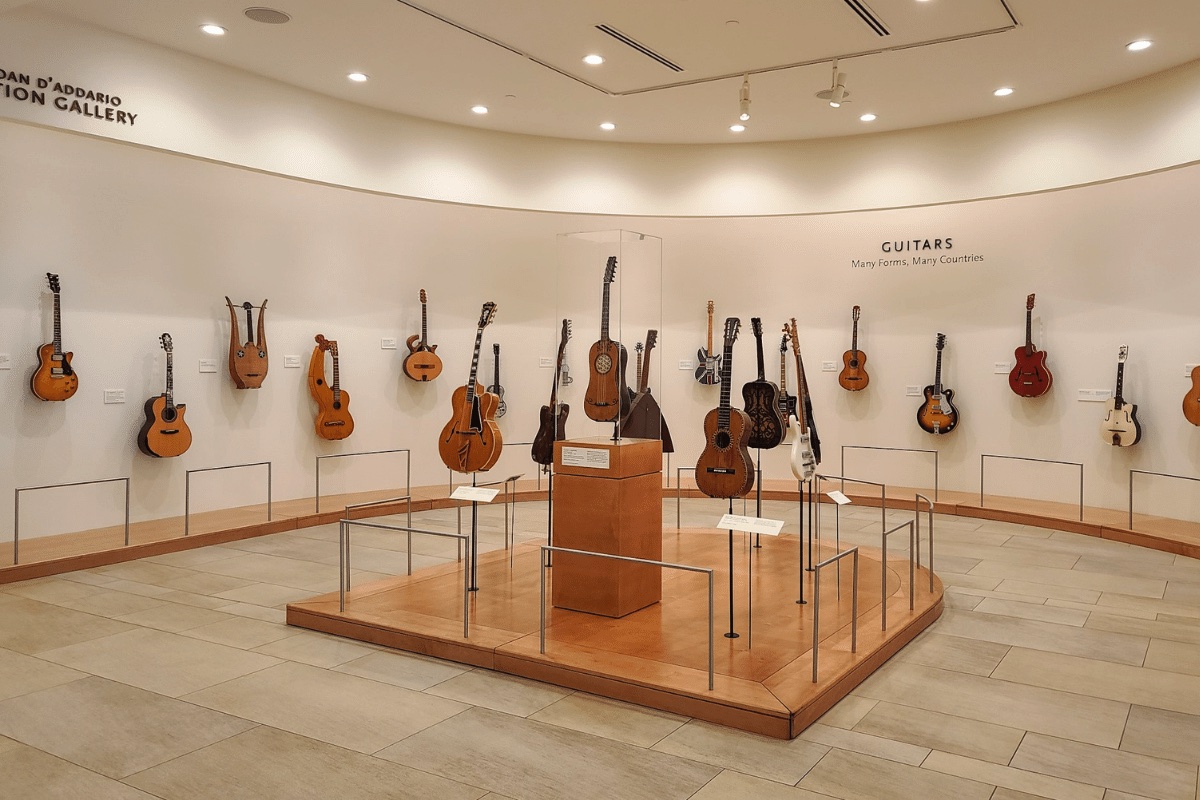 36. Enjoy an air balloon ride to experience the Sonoran desert landscape at sunrise. Once landed, your basket buddies will toast to your first flight with a flute of champagne. Arizona Balloon Safaris in nearby Cave Creek is one of several options to book a flight.
37. Desert Botanical Garden in nearby Phoenix is worth the time to immerse yourself in the 50,000-plus desert flora among 140 acres. Once you've walked around a bit, take a seat at Gertrude's, the garden restaurant on the property, to grab a bite to eat.
38. All things are aflutter at Butterfly Wonderland, a rainforest experience set in a tropical paradise with fluttering butterflies from all over the world.
39. Take a day trip to one of the world's most amazing natural wonders, the Grand Canyon. Located north of Scottsdale, it'll take you just over three hours to drive there.
40. Get in the fast lane at Octane Raceway with high-speed karts awaiting you in the driver's seat. If you love virtual reality, you'll want to stop at the Velocity VR arena. More fun includes mini-bowling and a full arcade to connect with your inner pinball wizard.
41. The Scottsdale Civic Center Mall is an urban oasis that offers the best people-watching among its almost three acres of picturesque public space. You may love this spot as much as Robert Indiana, the artist who built a L-O-V-E sculpture in the park. Museums, shops, and restaurants are within walking distance.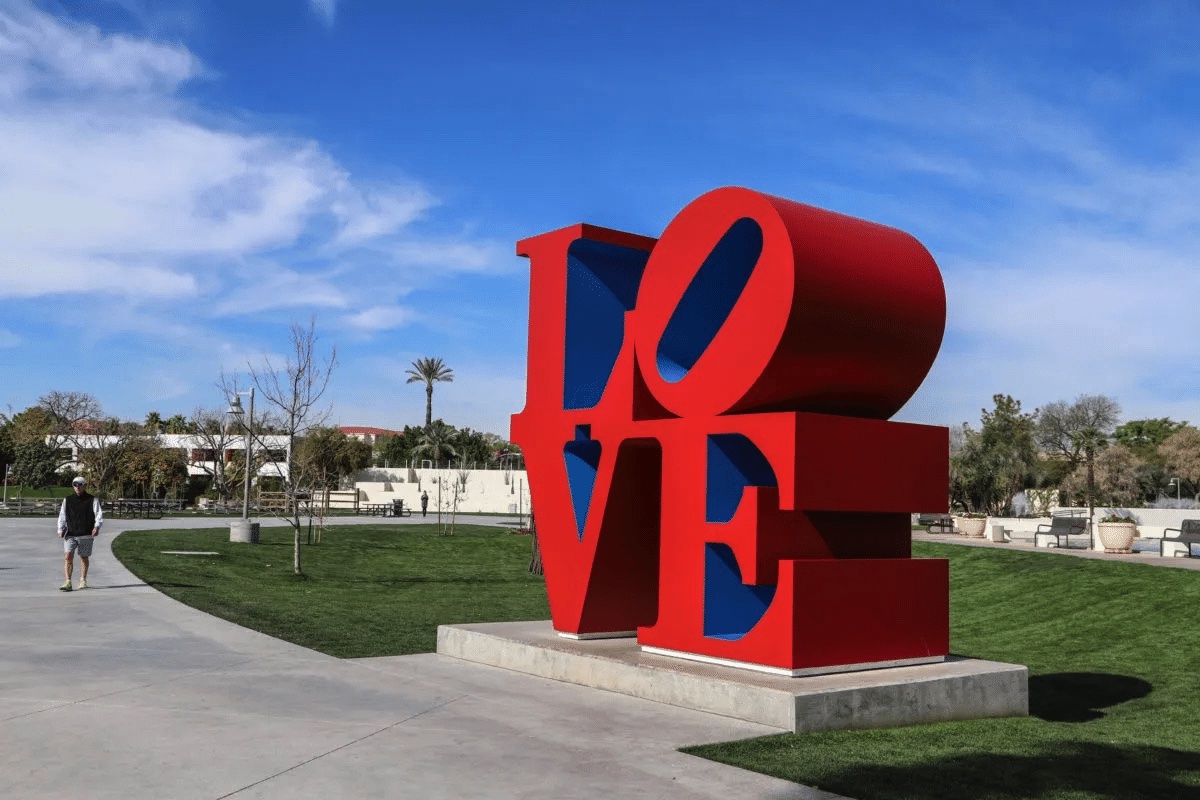 Cultural activities in Scottsdale
42. The late Italian architect Paolo Soleri created an art studio/architectural experiment with Cosanti. Mobiles made of earth-formed concrete in dome shapes seem to defy gravity, and they provide an enchanting backdrop for Soleri's bronze wind bells that are transformed into modern art. You can actually watch the bronze pour if you call ahead for pour times.
43. The downloadable Scottsdale Architecture Driving Tour is a laid-back way to explore the Sonoran Desert's rugged mountains, lush arroyos, and desert flora. You'll see what inspired world-renowned architects to create nearly 40 masterpieces you'll spot on this tour.
44. The McCormick-Stillman Railroad Park is a must-stop for old railway train aficionados. Entrance to the Railway Museum is free with park admission, and worth the stop to view the various memorabilia from the historic Peoria Depot, the Roald Amundsen Pullman Car, and more.
45. The OdySea Aquarium Voyager is new to this aquarium and offers complimentary admission to aquarium ticket holders. Take a seat in the stadium theatre with 46-foot viewing windows to watch the world's only revolving aquarium experience.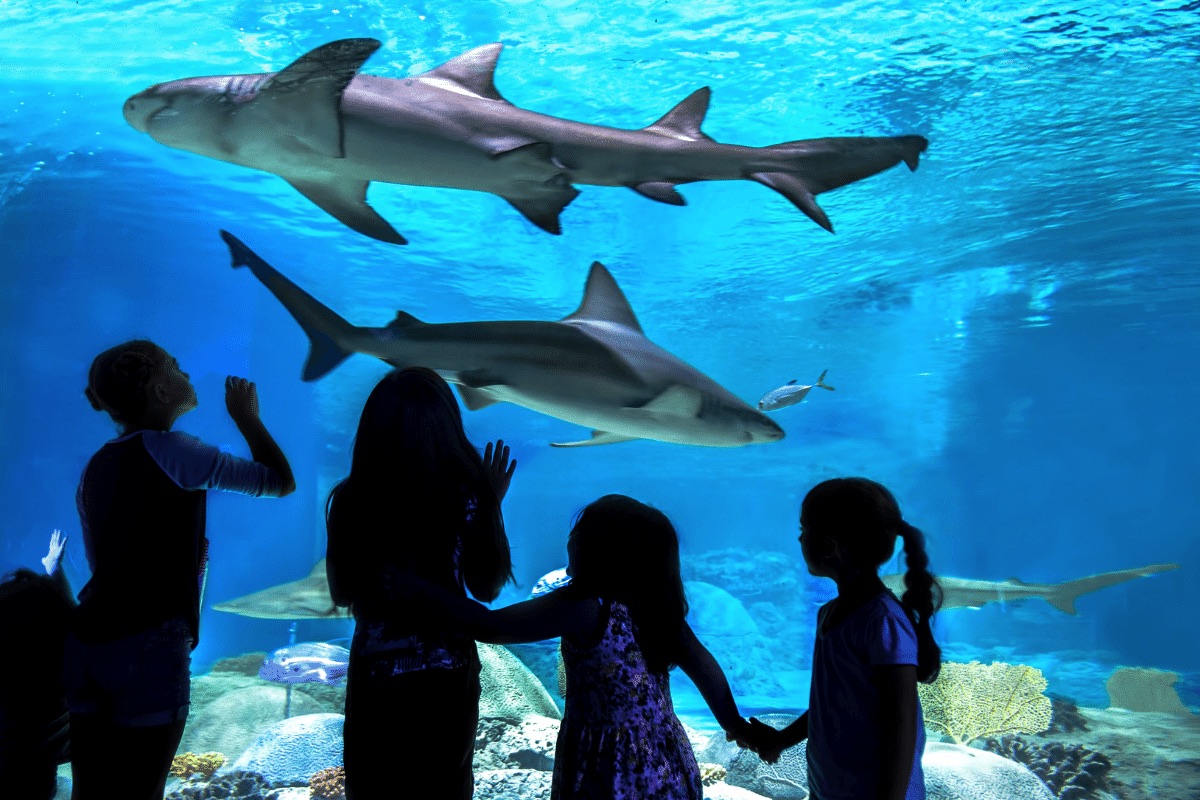 46. Save an evening to catch a performance at the Scottsdale Center for the Performing Arts, which offers traditional and contemporary arts through live performances from artists and speakers who create expressions of cultural heritage and diversity of thought.
Sonoran spa time
47. Spa Avania, located inside the spacious Hyatt Regency Scottsdale Resort and Spa at Gainey Ranch, is a comforting, quiet spot to heal, restore, and replenish yourself. The unique Desert Essence Body Wrap uses cactus flower-infused materials to rejuvenate your skin (minus the needles, of course). Apparently, trehalose, a natural sugar bacteria found inside a cactus plant, hydrates and holds onto the moisture in your body.
48. The lakeside Inspire Day Spa is the perfect spot for relaxing massage services for men and women. The effects of Margarete add to the successful results of their signature Inspire Massage, the most popular on the menu.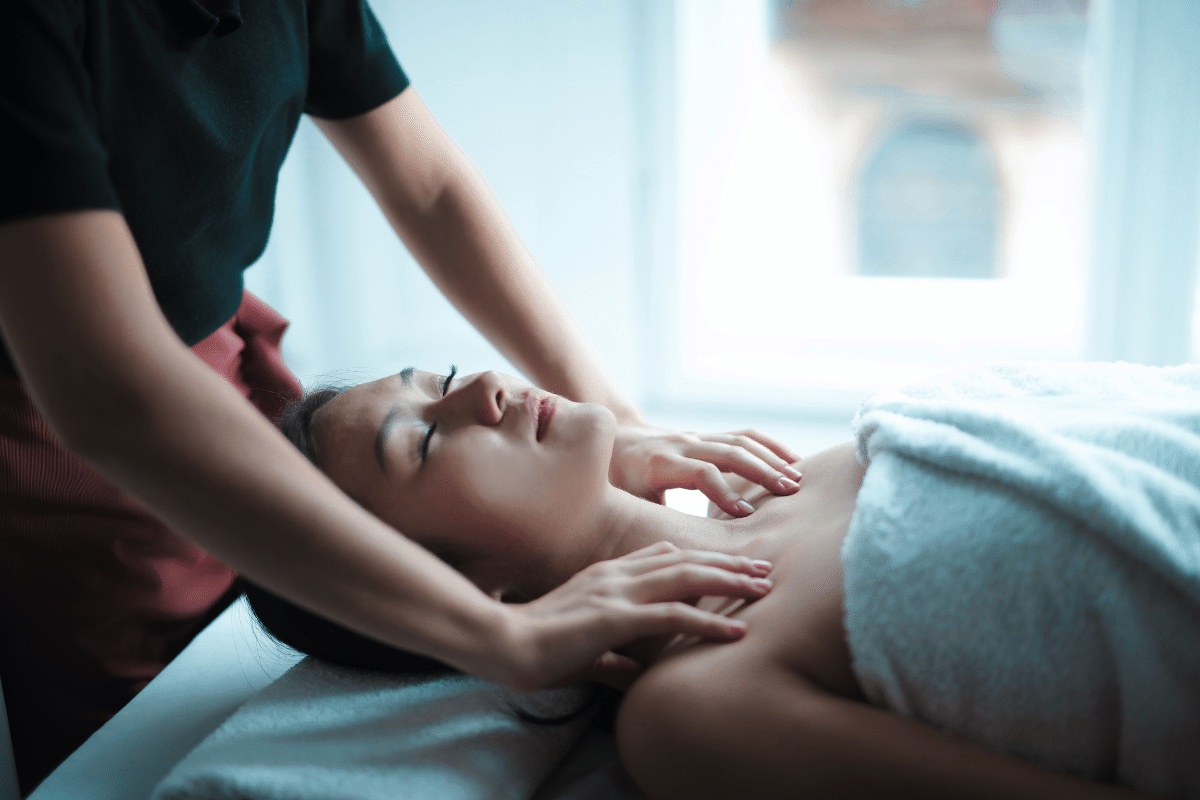 49. Inspire Day Spa's sister property, New Serenity Spa was voted the number-one spa in Scottsdale by USA Today. No matter which service you book, you'll definitely leave with smoother, healthier-looking skin.
Whether you're looking to relax or get your adrenaline pumping, Scottsdale is filled with tons of opportunities for both. Enjoy all that the land has to offer for nourishing your body from the inside out. Escape to this desert paradise to heal, explore, and discover new things! Book one of AvantStay's Scottsdale properties to experience this land yourself.