Hey there, wanderlust seekers! If you're itching for an adventure, look no further than the captivating Oregon Coast. With its stunning landscapes, charming coastal towns, and endless outdoor activities, this place has something for everyone.
In this blog post, we're going to take you on a journey through 9 must-do activities that will make your Oregon Coast experience truly unforgettable. Plus, we'll let you in on a little secret: AvantStay has some of the best vacation rentals in the area, perfect for groups of all sizes looking to have an epic time together and make memories. Let's dive in!
1. Soak in the Coastal Beauty
Let's start our adventure with a bang! First stop: the stunning Cannon Beach. Get ready to have your breath taken away as you marvel at the iconic Haystack Rock rising majestically from the shore. Snap some envy-inducing photos, walk barefoot on the sandy beach, and let the salty breeze rejuvenate your soul.
Now, buckle up for a scenic drive along the Pacific Coast Highway. With its jaw-dropping ocean views and winding roads, this highway is a road-tripper's dream come true. Roll down the windows, turn up the tunes, and let the rhythm of the waves guide you.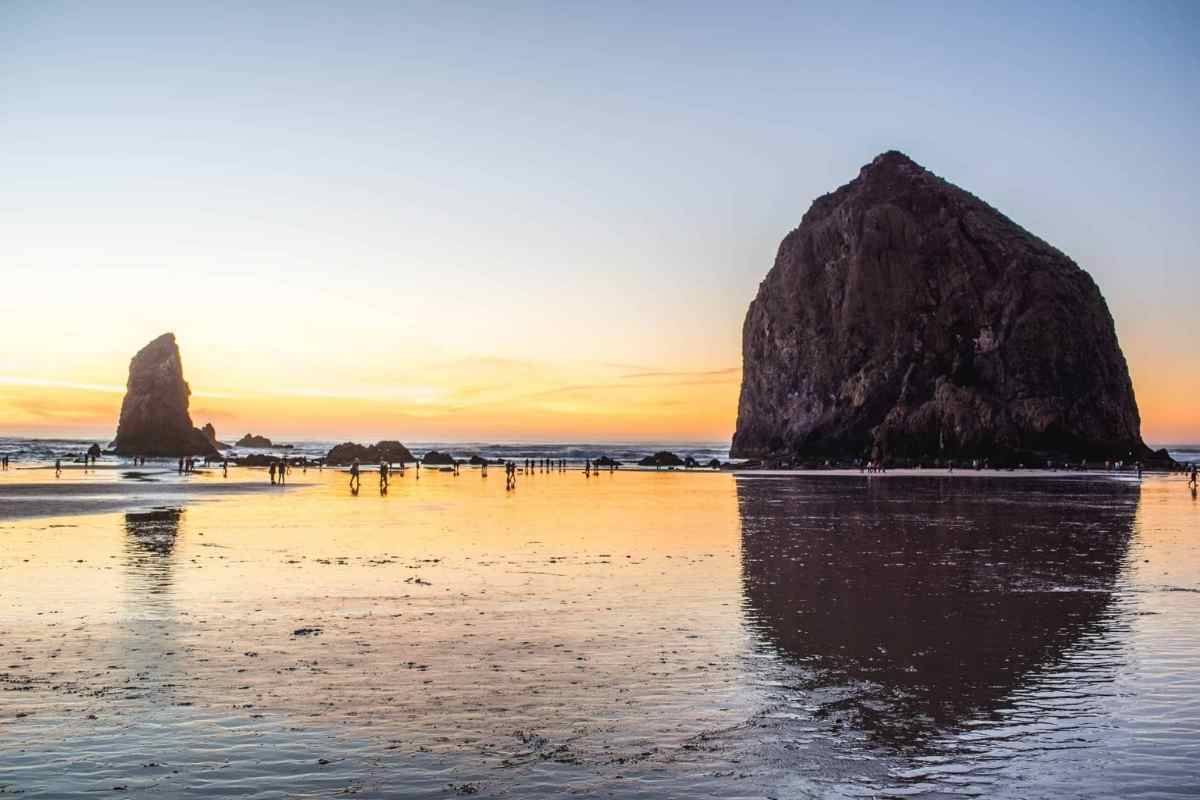 2. Discover Natural Wonders
Strap on your hiking boots because we're heading to Ecola State Park. Prepare to be enchanted by lush forests, rugged cliffs, and sweeping vistas of the coastline. Choose from a variety of trails that cater to different fitness levels and soak in the beauty of this coastal gem. We recommend the iconic Clatsop Loop Trail, a 2.8-mile loop trail that is moderately challenging, dog-friendly, and open year-round. The views are unbeatable.
Next, let's visit the Cape Meares Lighthouse. Climb to the top for panoramic views that will make your heart skip a beat. Its historic charm makes it a must-visit destination for lighthouse enthusiasts and history buffs.
Feeling adventurous? Time to check out Devil's Punchbowl State Natural Area. Don't worry, you won't be fighting any demons here! Instead, you'll witness Mother Nature's artistry in the form of incredible rock formations. Explore the tide pools, watch the waves crash against the rocks, and let your imagination run wild.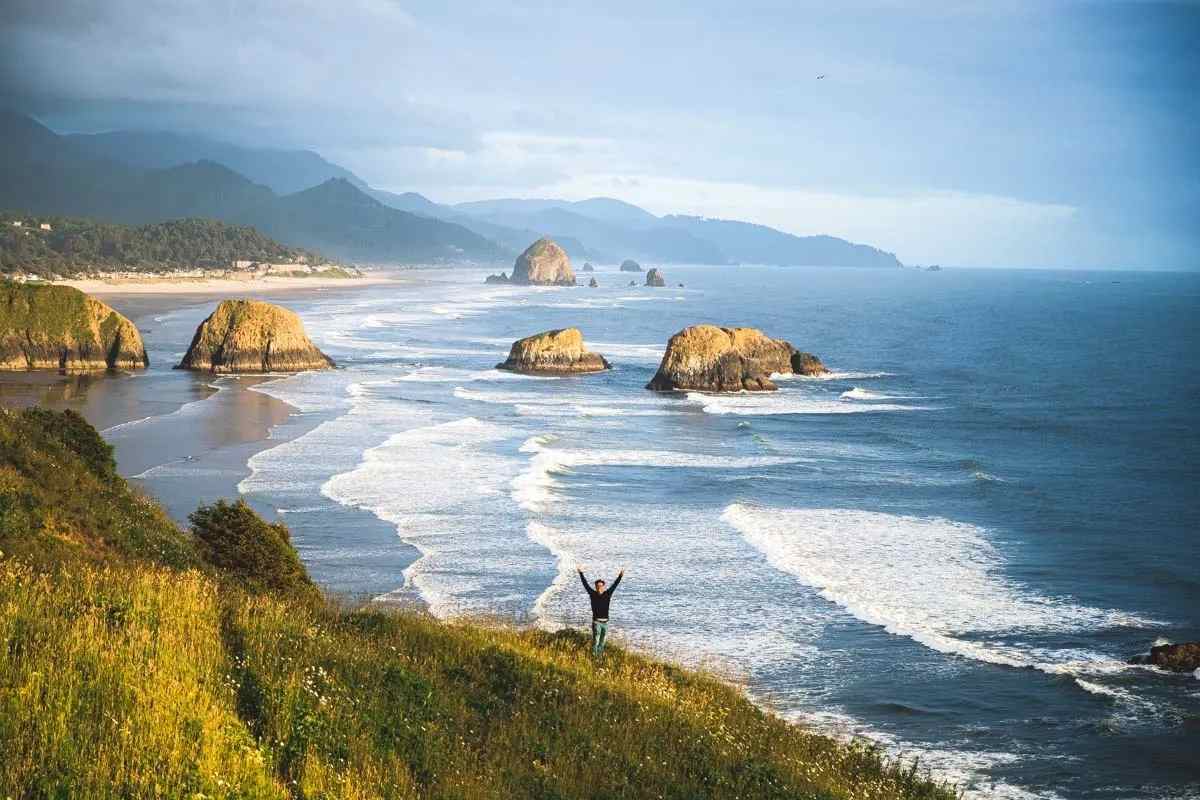 3. Enjoy Outdoor Activities
Ready to channel your inner marine biologist? Grab a bucket and go tide pooling! Some of the best locations include Yaquina Head in Newport, Haystack Rock in Cannon Beach, Cape Kiwanda in Pacific City, Cape Lookout State Park near Tillamook, and Harris Beach State Park in Brookings. These areas boast diverse marine ecosystems and are teeming with fascinating tide pool creatures waiting to be discovered.
Explore the intertidal zone and discover fascinating creatures like colorful sea stars, curious crabs, and squishy anemones. Just be sure to tread lightly and leave everything as you found it.
Crabbing or clamming, anyone? The Oregon Coast is famous for its delicious crustaceans and bivalves. Head to one of the coastal towns and try your hand at this coastal tradition. Not only will you have a blast, but you might also end up with a mouthwatering seafood feast!
For a more serene experience, hop on a kayak or paddleboard and explore the coast's tranquil waterways. Nehalem Bay near Manzanita provides calm waters and opportunities to spot wildlife like seals. Siletz Bay in Lincoln City offers tranquility and scenic beauty, with a chance to witness bald eagles in flight. Whether exploring the channels of Alsea Bay in Waldport or enjoying the serenity of Netarts Bay near Tillamook, these coastal destinations provide an ideal backdrop for unforgettable paddleboarding and kayaking experiences.
Glide through hidden coves, navigate through sea caves, and feel at one with the ocean. Don't be surprised if you spot some playful seals or curious dolphins along the way!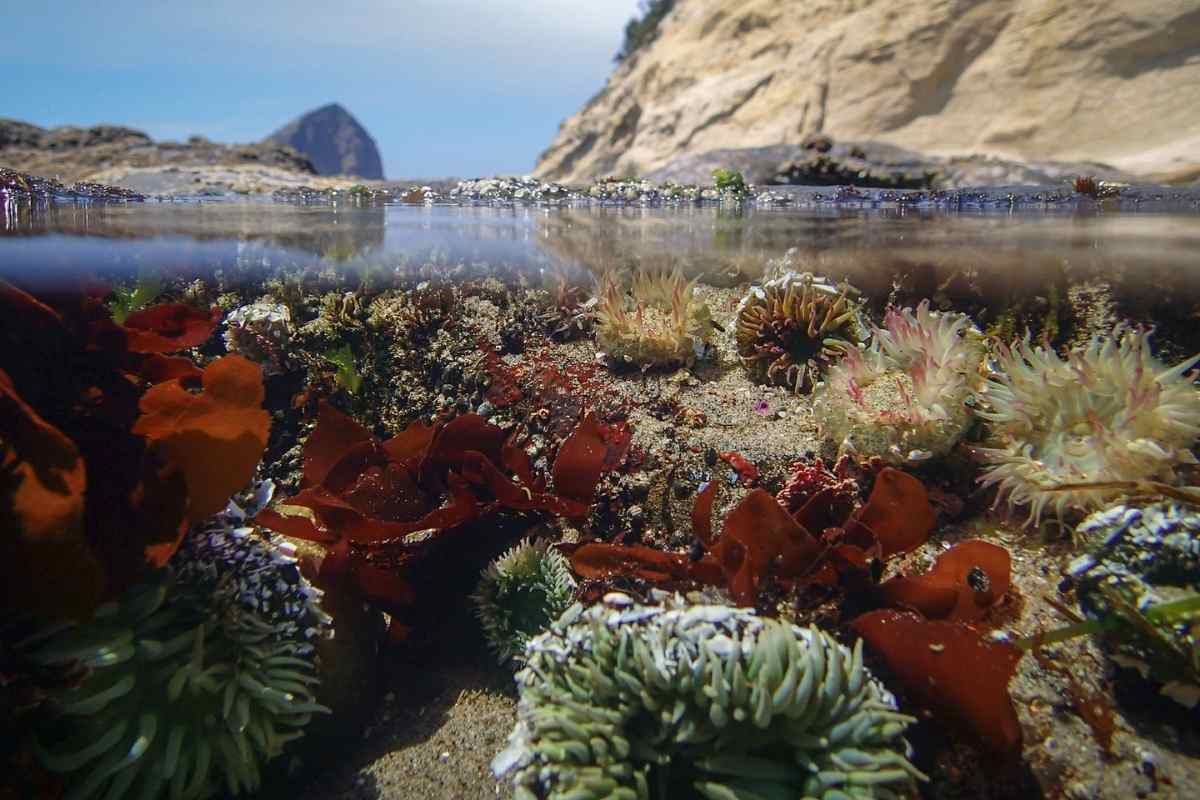 4. Immerse in Coastal Towns
Let's take a break from nature and dive into the vibrant coastal towns that dot the Oregon Coast. Our first stop is Astoria, the oldest American settlement west of the Rockies. Wander through its charming streets, admire the Victorian architecture, and indulge in some local brews at a quaint pub.
Next up, Newport! This artistic community is known for its picturesque harbor and bustling waterfront. Take a stroll along the marina, visit the renowned Oregon Coast Aquarium, and savor a fresh seafood meal while soaking in the lively atmosphere. Newport will leave you craving for more.
No trip to the Oregon Coast is complete without a visit to Seaside. Channel your inner child as you play carnival games on the bustling boardwalk, take a leisurely bike ride along the promenade, and dig your toes into the sandy beach. Oh, and don't forget to sample some mouthwatering fish and chips while you're there.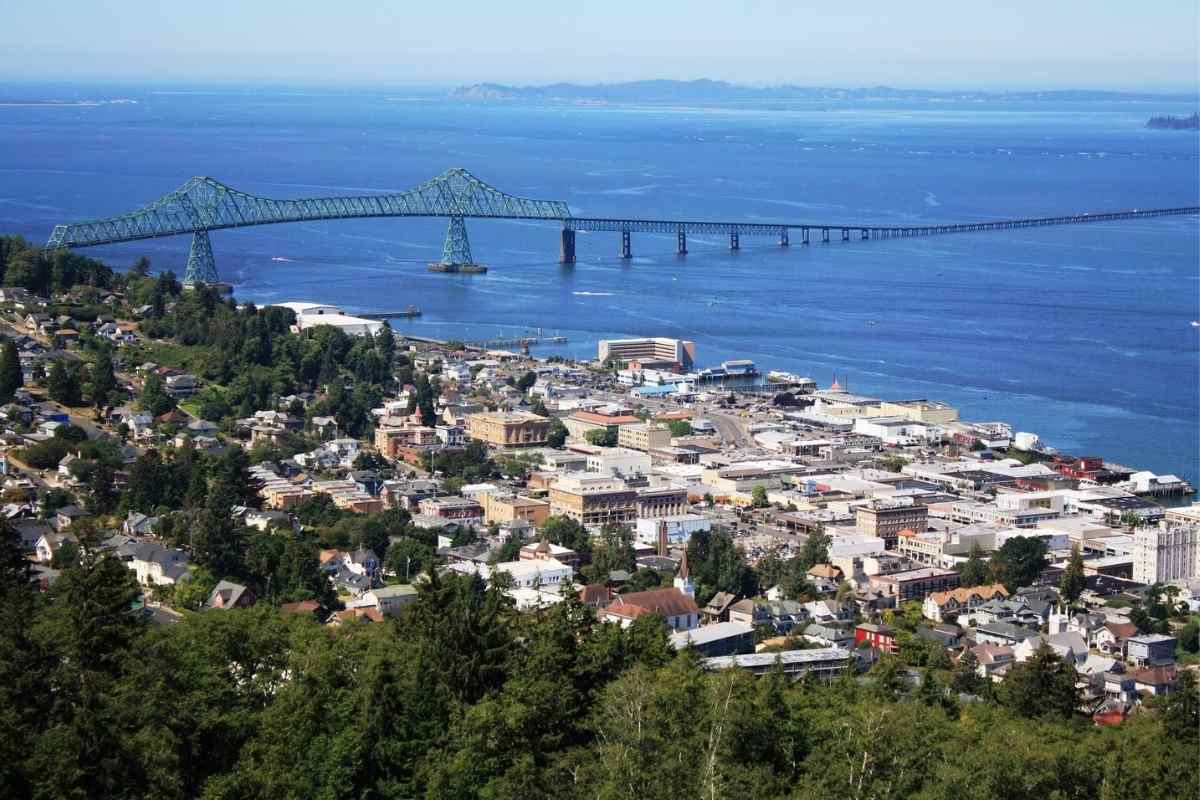 5. Indulge in Culinary Delights
Speaking of sampling food, prepare your taste buds for a feast! Along the Oregon Coast, you'll find an abundance of delightful culinary experiences. Treat yourself to the freshest locally caught seafood at renowned coastal restaurants. From succulent dungeness crab to melt-in-your-mouth halibut, your palate will thank you.
Take a break from the salty sea air and visit one of the coastal farmers markets. Here, you'll find an array of fresh produce, artisanal goods, and friendly vendors. Stock up on juicy berries, crisp veggies, and homemade goodies to create your own delicious coastal picnic.
Don't leave the Oregon Coast without satisfying your sweet tooth. When it comes to getting delicious saltwater taffy, one of the best spots is Bruce's Candy Kitchen in Cannon Beach. Bruce's Candy Kitchen has been an iconic destination for sweet treats since 1963 and offers a wide variety of mouthwatering taffy flavors. Step into their colorful store, watch as the taffy is made on-site, and indulge in this classic coastal delight. With its charming atmosphere and delectable selection, Bruce's Candy Kitchen is a must-visit destination for saltwater taffy lovers. Treat yourself to a bag (or two) and savor the sugary goodness.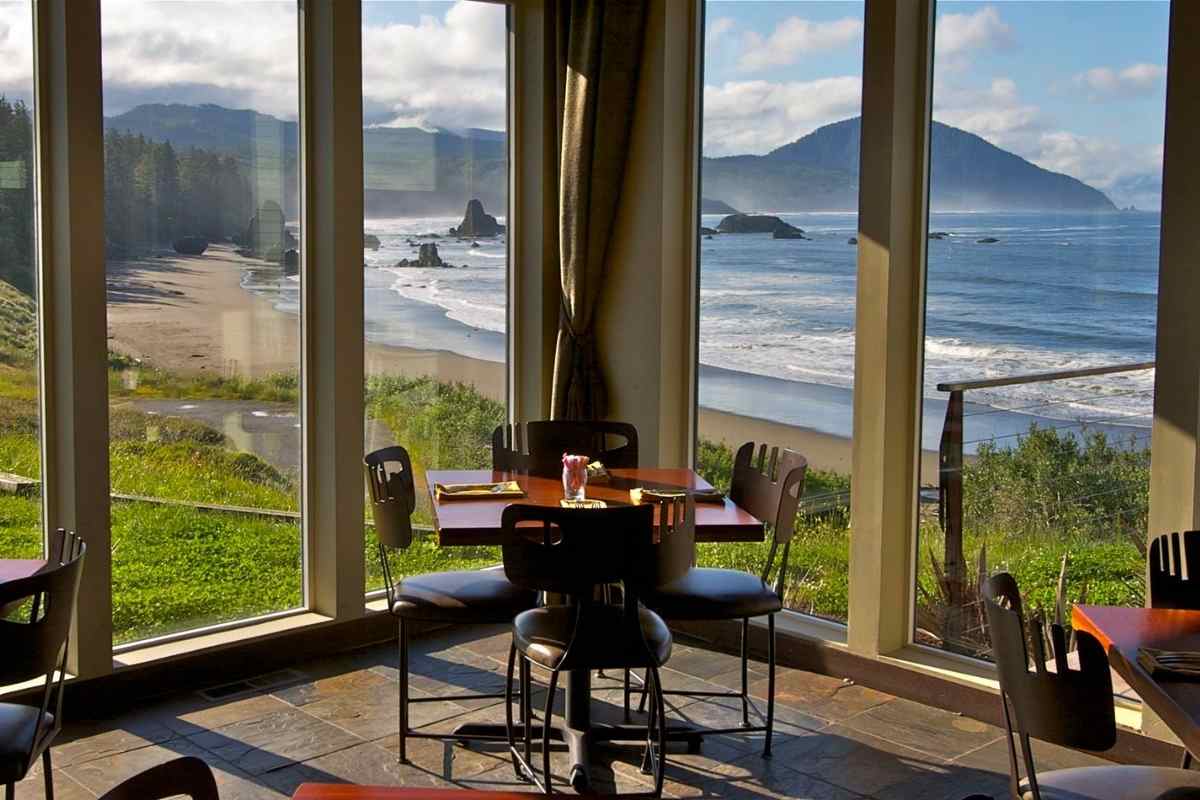 6. Uncover Hidden Gems
While the Oregon Coast offers well-known attractions, there are also hidden gems waiting to be discovered. Head off the beaten path and explore the lesser-known spots that offer unique experiences. Hunt for colorful agates along the shore, stumble upon secluded beaches where you can have a slice of paradise all to yourself, or venture into coastal forests and soak in the sights of all the ancient trees.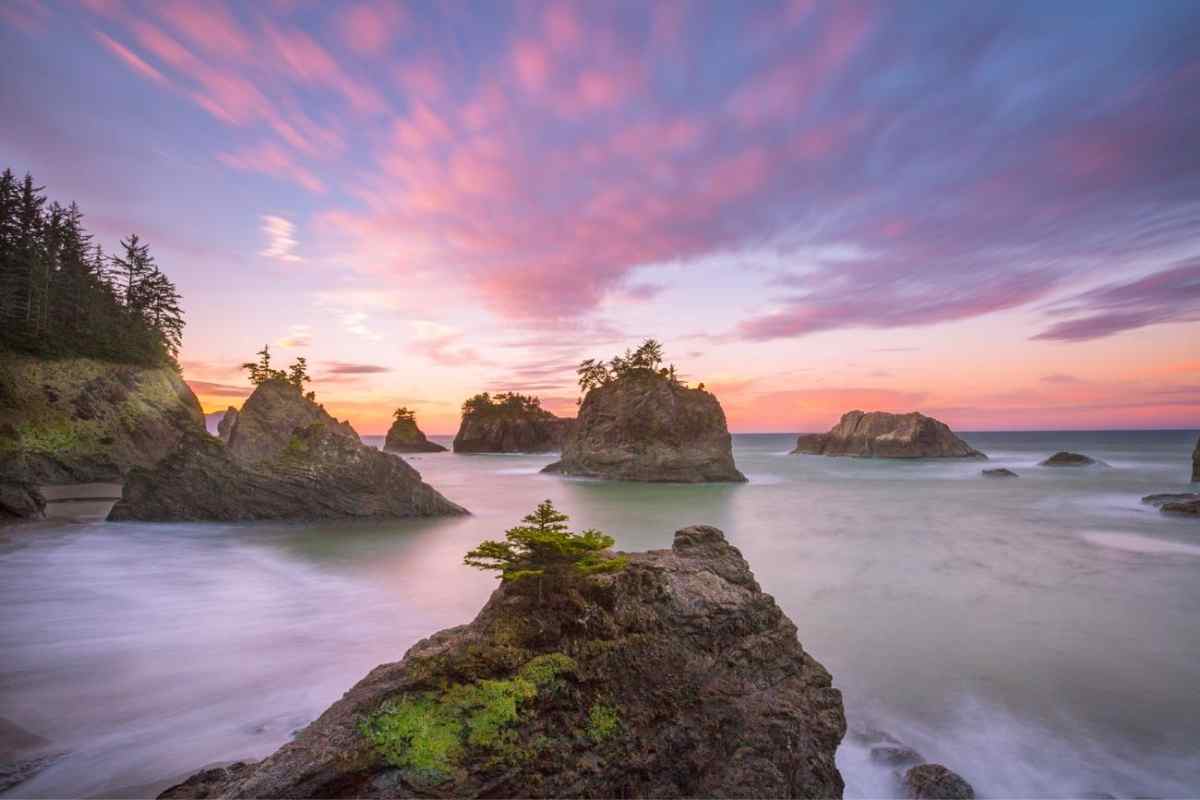 7. Experience Whale Watching
If you're lucky enough to visit the Oregon Coast during whale migration season, prepare to be amazed. Gray whales make their journey along the coast, and you can catch glimpses of these magnificent creatures from various viewpoints. Grab your binoculars, find a cozy spot on a cliff, and witness the awe-inspiring sight of these gentle giants as they breach and spout.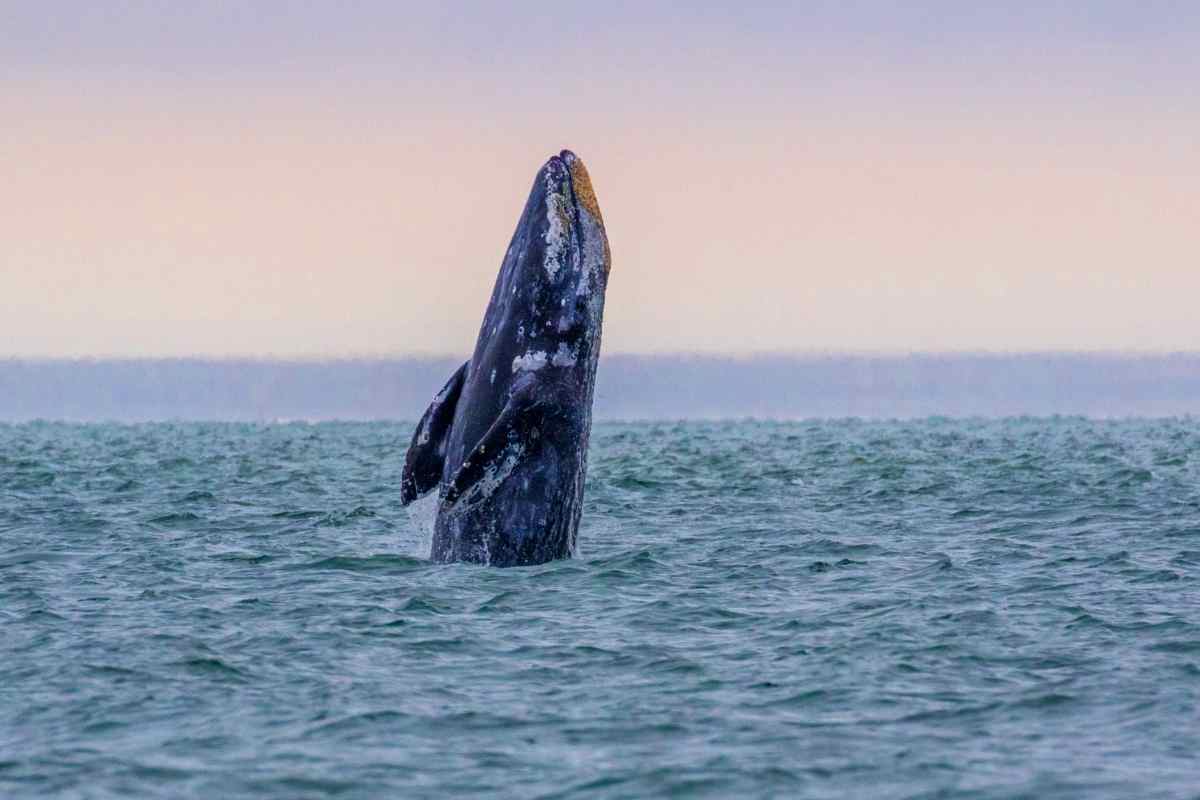 8. Enjoy a Coastal Bike Ride
Feel the wind in your hair and the sun on your face as you embark on a scenic bike ride along the coast. Many towns along the Oregon Coast offer bike rentals, so you can pedal your way through charming streets, beachside paths, and scenic trails. It's a fantastic way to explore the area, enjoy the fresh coastal air, and soak in the natural beauty at your own pace.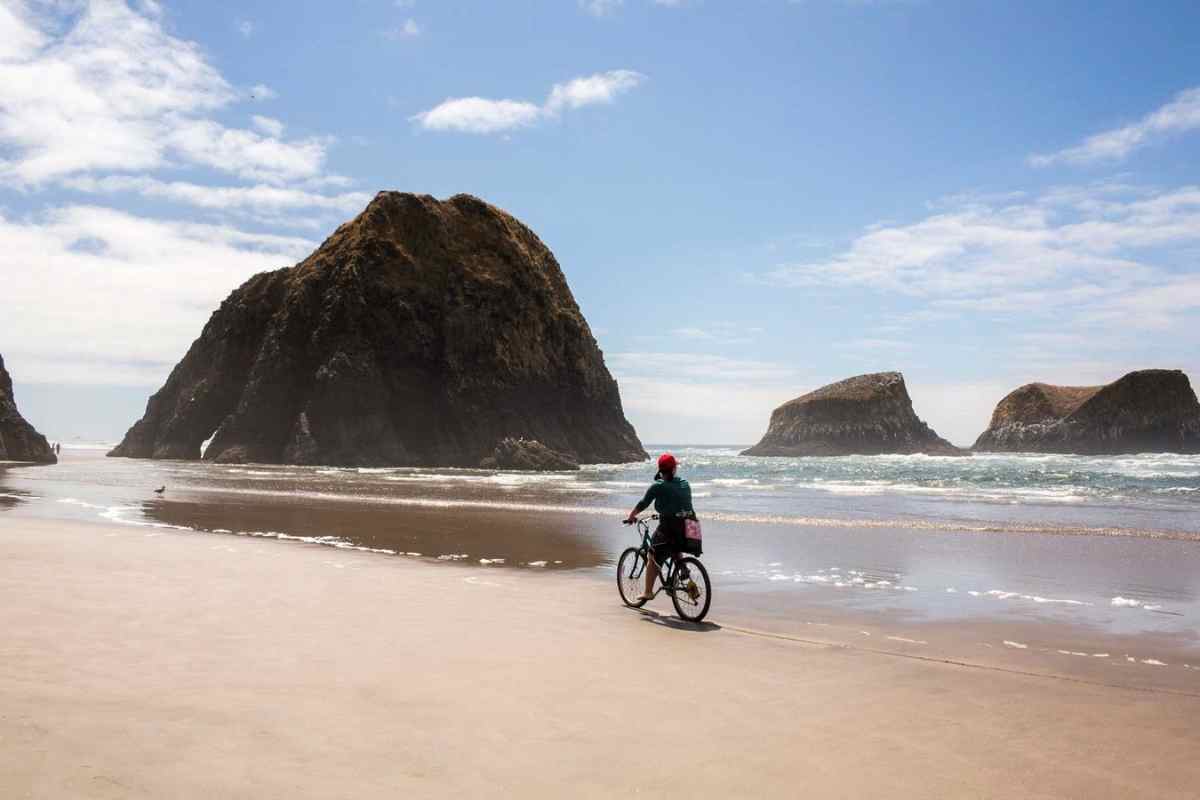 9. Discover Maritime History
The Oregon Coast has a rich maritime history, and you can delve into it through various museums and historic sites. Visit the Columbia River Maritime Museum in Astoria to learn about the region's maritime heritage and explore fascinating exhibits. Don't miss the opportunity to tour the Tillamook Rock Lighthouse, known as "Terrible Tilly," perched on a rugged rock offshore.
From the awe-inspiring beauty of Cannon Beach to the hidden wonders of Devil's Punchbowl, this place has truly stolen our hearts. Indulging in delicious seafood, discovering hidden gems, and immersing ourselves in the rich maritime history only added to the magic of this coastal paradise.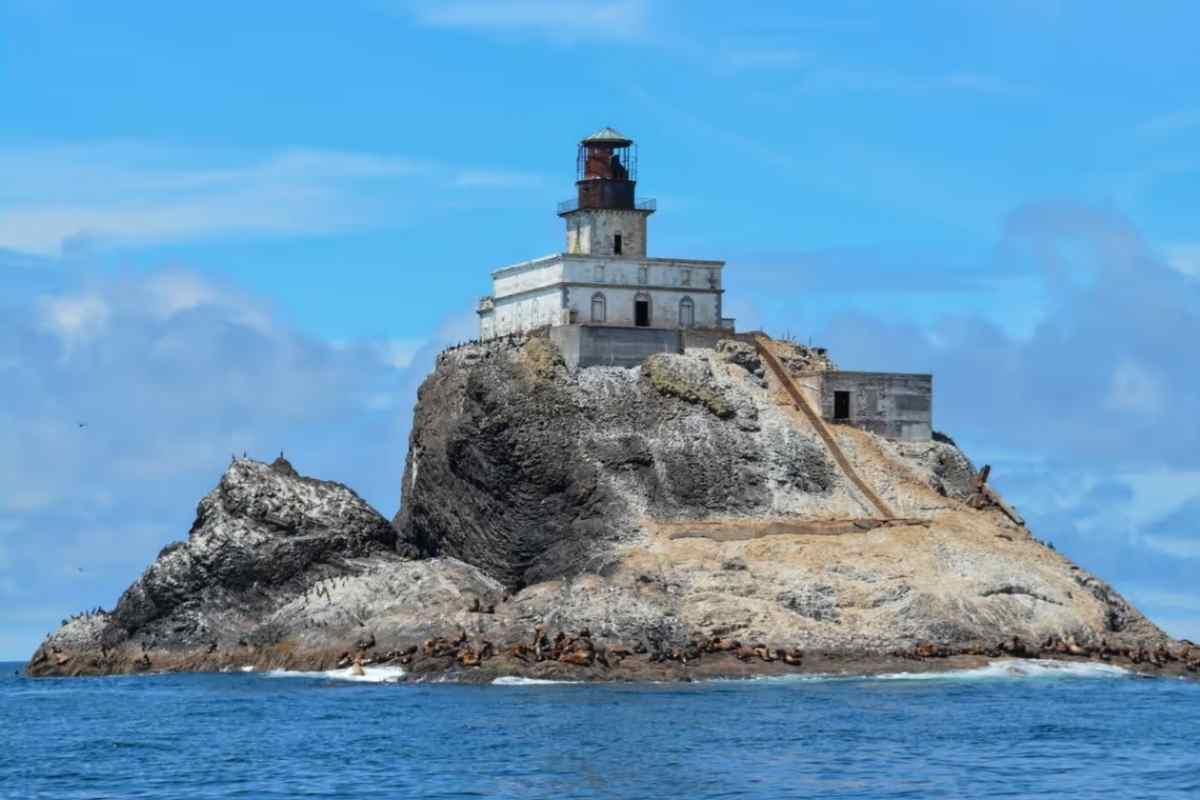 But before we wrap up, let's not forget the cherry on top of your Oregon Coast experience: AvantStay vacation rentals. Staying in one of their luxurious properties amplifies the joy and comfort of your trip. With spacious accommodations and top-notch amenities, AvantStay ensures that your group has a memorable and relaxing stay.
So, don't settle for ordinary when you can have extraordinary. Choose AvantStay for your Oregon Coast adventure, and let them take care of the details while you focus on making unforgettable moments. The Oregon Coast is calling, and it's time to answer the call!