Welcome to Whidbey Island, a captivating destination nestled in the heart of the Pacific Northwest. This idyllic island, located in Washington State, is a haven for nature lovers, history enthusiasts, and those seeking a peaceful escape. With its pristine beaches, lush forests, and charming coastal towns, Whidbey Island offers a unique blend of natural beauty and rich cultural heritage. From the iconic Deception Pass State Park to the quaint streets of Coupeville Historic Waterfront, this island is brimming with opportunities for adventure, relaxation, and exploration. So, get ready to immerse yourself in the enchantment of Whidbey Island, where breathtaking vistas and unforgettable experiences await at every turn.
And when it comes to accommodations, don't forget that AvantStay vacation homes provide the perfect retreat for an exceptional stay on the island, especially when traveling with groups.
1. Explore Deception Pass State Park
Prepare to be awestruck by the beauty of Deception Pass State Park. Lace up your hiking boots and venture along the park's trails, leading you through lush forests and offering breathtaking views of the swirling waters below. Keep your eyes peeled for wildlife encounters and don't forget to capture some Insta-worthy photos.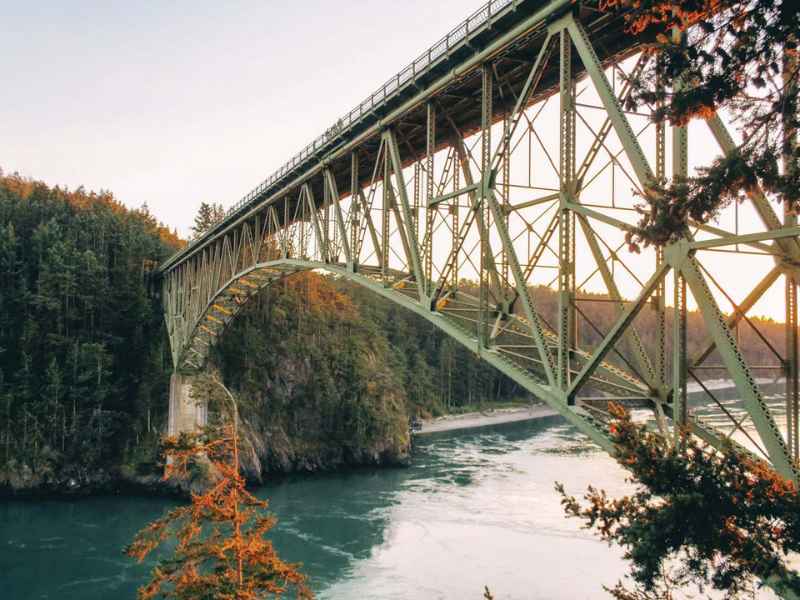 2. Visit Ebey's Landing National Historical Reserve
Immerse yourself in history as you step foot in Ebey's Landing National Historical Reserve. Wander through time as you stroll past historic farmhouses and gaze upon sweeping vistas that haven't changed much since settlers arrived. The reserve's walking and biking trails are a delightful way to soak up the scenic beauty of this preserved treasure.
3. Go whale watching
Calling all nature enthusiasts! Embark on a whale watching adventure and witness the grace and grandeur of these majestic creatures. Local tour operators provide fantastic opportunities to spot whales, so be prepared for an awe-inspiring experience. Keep your camera ready, as you never know when a tail flip or a breach will leave you speechless.
4. Enjoy water sports at Penn Cove
For those seeking a splash of adventure, Penn Cove is your playground. Grab a kayak or a paddleboard and glide across the tranquil waters, taking in the picturesque surroundings. If you're up for a tasty challenge, try your hand at mussel and clam digging – a fun and rewarding experience for seafood lovers.
5. Tour Fort Casey State Park
History buffs, unite! Fort Casey State Park offers a glimpse into the past with its well-preserved fort and impressive artillery. Explore the fort's passages, climb up to the lookout points, and feel like a time traveler as you imagine life as a soldier stationed here. Pack a picnic and savor a meal with panoramic views as your backdrop.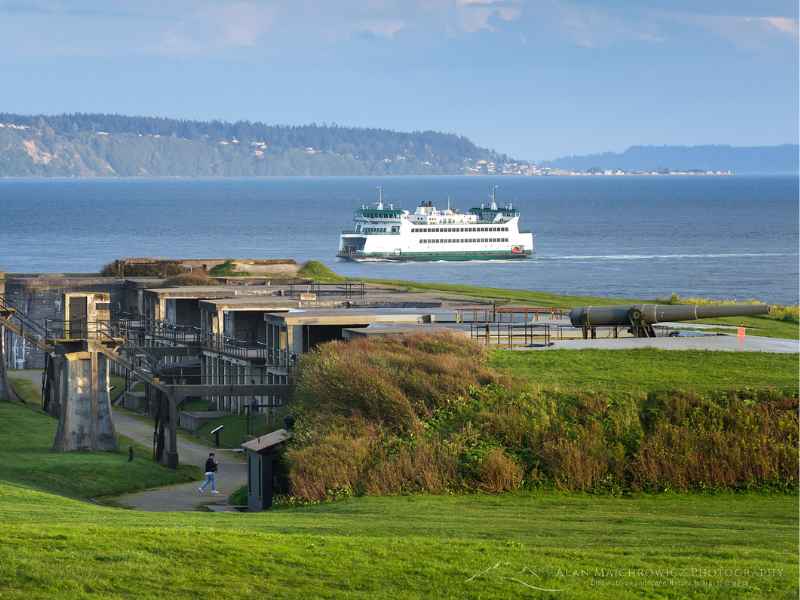 6. Visit Coupeville Historic Waterfront
Step into a storybook as you wander through the charming streets of Coupeville Historic Waterfront. Browse through unique shops, admire local art galleries, and indulge in delicious fare at the waterfront restaurants. The rich history and undeniable charm of this quaint town will leave you spellbound.
7. Attend the Whidbey Island Center for the Arts
Let your cultural senses thrive at the Whidbey Island Center for the Arts. Catch a captivating theater performance, sway to the rhythm of live concerts, or lose yourself in the beauty of art exhibits. This vibrant hub showcases the immense talent and creativity that thrives on the island.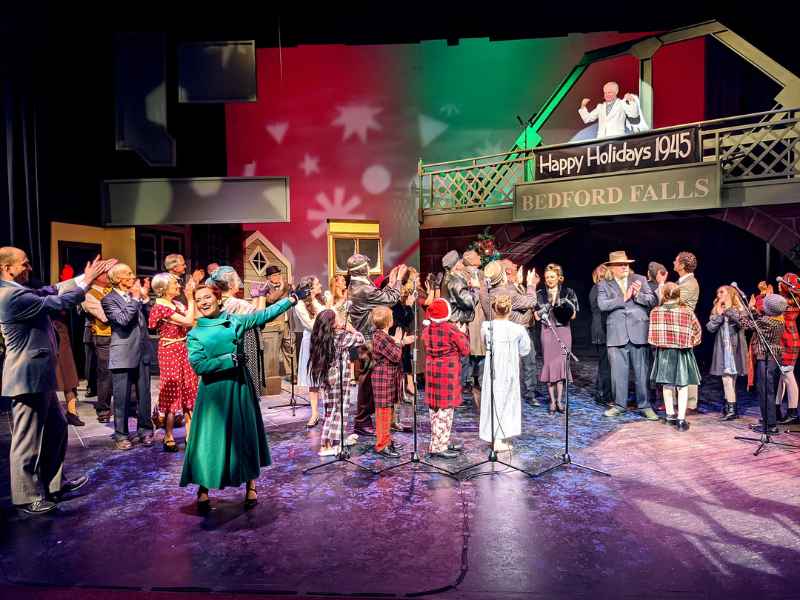 8. Explore the Greenbank Farm
Escape to a world of artistic inspiration and natural beauty at the Greenbank Farm. Meander through art galleries, discover unique shops, and recharge with a cup of coffee or a tasty treat at one of the charming cafes. The open spaces invite you to spread out a picnic blanket and revel in the tranquility of this idyllic setting.
9. Taste Local Brews at Penn Cove Brewing Company
Indulge in the craft beer scene on Whidbey Island by visiting Penn Cove Brewing Company. Located in Coupeville, this local brewery offers a range of delicious and unique brews crafted with care. Sample their selection of handcrafted beers, from hoppy IPAs to smooth stouts, and enjoy the inviting atmosphere of their taproom. Engage with the friendly staff and fellow beer enthusiasts while savoring the flavors of Whidbey Island in a pint glass.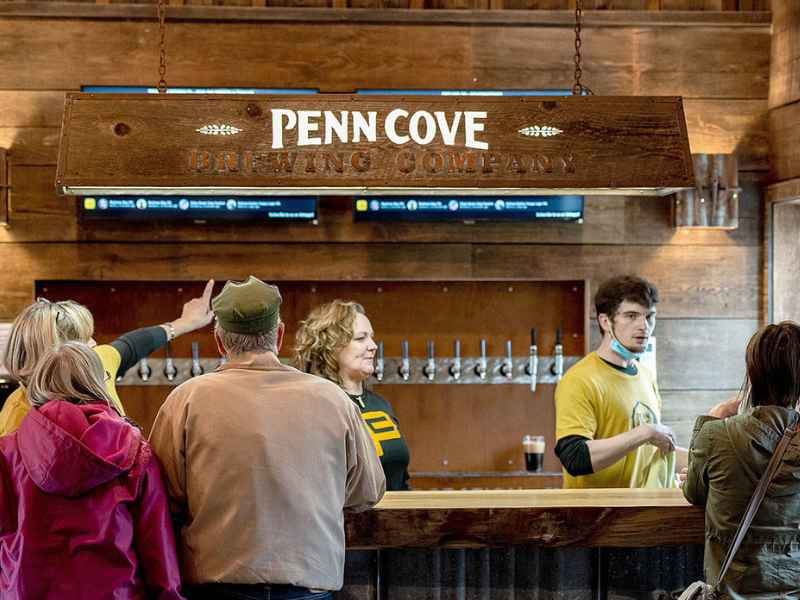 10. Sample fresh seafood
Whidbey Island is a haven for seafood lovers, and you don't want to miss the chance to delight your taste buds. From succulent Dungeness crab to buttery scallops, the island's restaurants serve up a variety of mouthwatering dishes that showcase the bounty of the sea. So, dive in and treat yourself to a culinary adventure.
11. Discover the Bayview Farmers Market
Support local artisans, farmers, and craftsmen at the Bayview Farmers Market. Stroll through the bustling market and peruse the vibrant displays of fresh produce, handmade crafts, and artisanal products. Enjoy the lively atmosphere, live music, and perhaps even find the perfect souvenir to take home.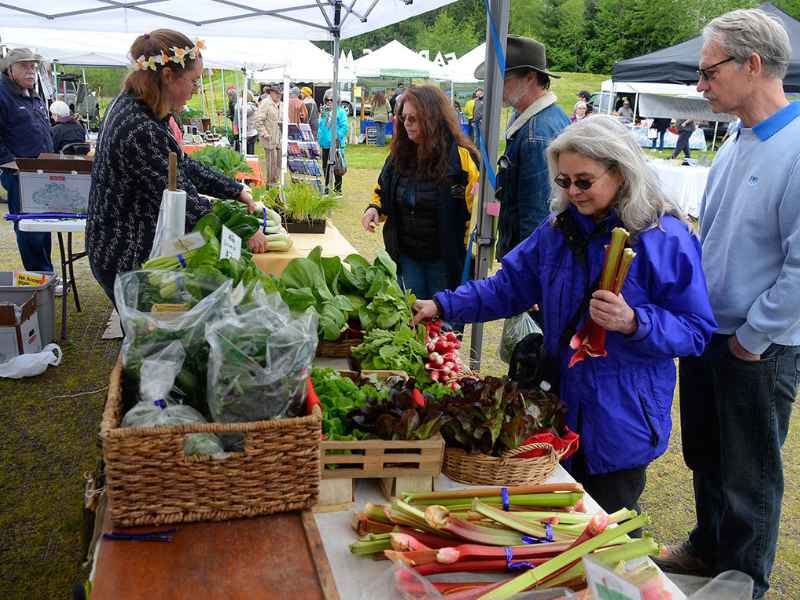 12. Explore Langley Village
Prepare for a shopping spree in the charming village of Langley. This idyllic town is a treasure trove of boutique stores, antique shops, and unique finds. Whether you're searching for a one-of-a-kind piece of jewelry or a vintage collectible, Langley will captivate you with its eclectic offerings.
13. Unwind at Double Bluff Beach
Feel the sand between your toes and the gentle breeze in your hair at Double Bluff Beach. This serene beach is a paradise for relaxation and rejuvenation. Take a leisurely stroll along the shore, explore the tidal pools, or simply bask in the tranquility of the stunning coastal scenery.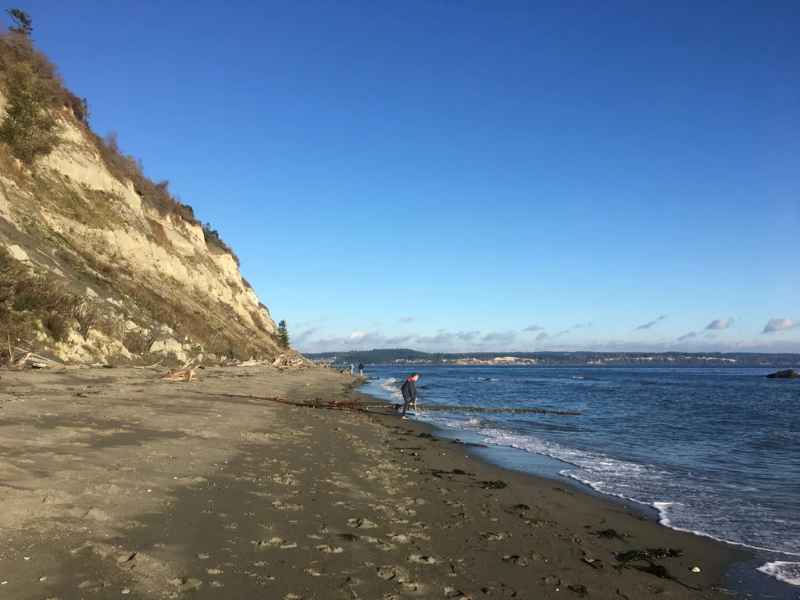 14. Indulge in a spa day
Pamper yourself with a day of blissful relaxation at one of Whidbey Island's wellness centers. Treat your body and mind to a massage, rejuvenating facial, or holistic treatment. Let the stress melt away as skilled professionals work their magic, leaving you feeling refreshed and revitalized.
15. Visit the Pacific Northwest Art School
Unlock your inner artist at the Pacific Northwest Art School. Take part in art classes taught by talented instructors, or marvel at the inspiring exhibitions that grace the gallery walls. Whether you're a seasoned artist or a beginner with a passion for creativity, this artistic sanctuary will ignite your imagination.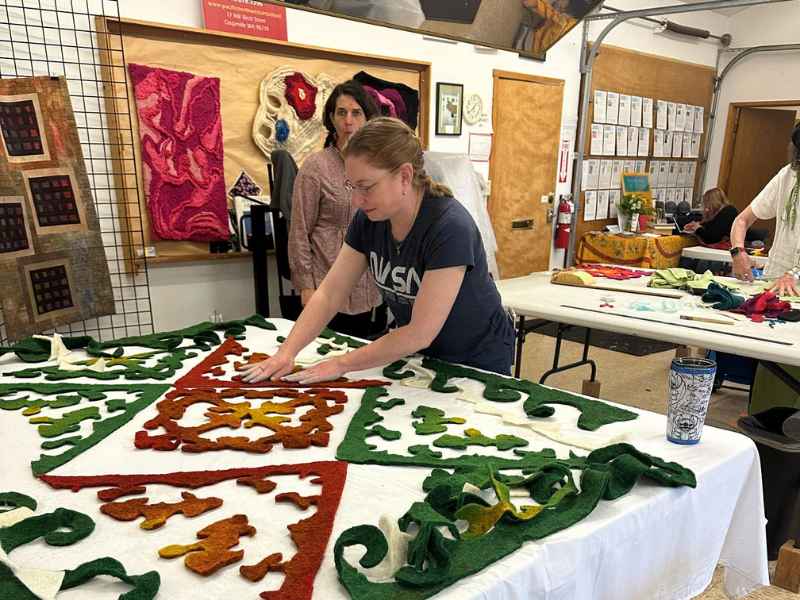 16. Discover the Island County Historical Museum
Delve into the captivating history and culture of Whidbey Island at the Island County Historical Museum. Engage with exhibits that showcase the island's fascinating past, from its Native American heritage to its naval history. Gain a deeper understanding of the island's roots and the people who have shaped its identity.
17. Play golf at one of the island's golf courses
Calling all golf enthusiasts! Whidbey Island offers a golfer's paradise with its scenic and well-maintained golf courses. Whether you're a seasoned player or just starting out, these courses provide an opportunity to perfect your swing while immersing yourself in the island's natural splendor.
Useless Bay Golf & Country Club is located in Langley and offers an exceptional golfing experience. This 18-hole course boasts stunning views of the Puget Sound, lush fairways, and challenging greens. Tee off surrounded by majestic evergreens, navigate strategically placed hazards, and enjoy the peaceful ambiance of this picturesque course.
Additionally, Whidbey Golf Club in Oak Harbor is another gem for golf enthusiasts. This scenic 18-hole course combines challenging holes with breathtaking views of the Cascade Mountains and Puget Sound. With its well-manicured fairways, pristine greens, and friendly atmosphere, Whidbey Golf Club is a delightful destination for golfers of all levels.
So, grab your clubs, embrace the natural beauty of Whidbey Island, and enjoy a memorable round of golf on these stunning courses. Whether you're seeking a friendly game or a competitive challenge, these golfing destinations will provide an unforgettable experience in a serene setting.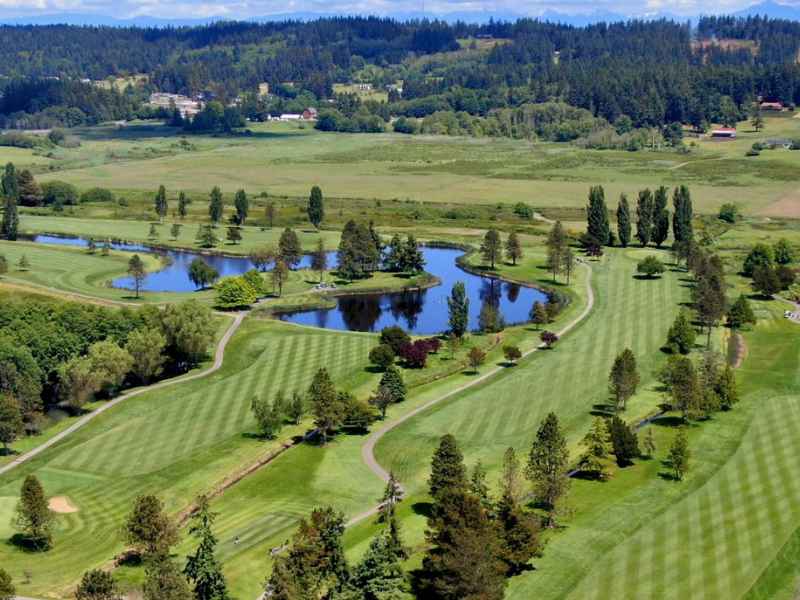 18. Go birdwatching
Calling all bird lovers! Whidbey Island is a haven for avian enthusiasts, with its diverse habitats attracting a wide variety of bird species. Whidbey Island has two fantastic locations that should be on your radar.
Start your birdwatching adventure at Crockett Lake Preserve, near Coupeville. This expansive 357-acre preserve boasts a diverse range of habitats, including marshes, wetlands, and forests, attracting a wide variety of bird species. As you explore the trails and boardwalks, keep your eyes peeled for magnificent bald eagles, vibrant waterfowl, and migratory shorebirds.
Another excellent spot is Ebey's Landing, renowned for its historical significance but also offering great birdwatching opportunities. The combination of farmlands, open prairies, and coastal areas creates an ideal habitat for various bird species. Take a leisurely stroll along the bluff trail and you might catch a glimpse of peregrine falcons, graceful great blue herons, or fascinating shorebirds. Don't forget your binoculars as you immerse yourself in the beauty of Whidbey Island's avian residents.
Whidbey Island truly offers a paradise of experiences for every type of traveler. From breathtaking natural landscapes to intriguing historical sites, there's something for everyone on this enchanting island.
And when it comes to accommodations, AvantStay vacation homes provide the perfect base for your adventures, especially when traveling with groups. So, pack your bags, grab your camera, and get ready to create unforgettable memories on Whidbey Island. The adventure awaits!