You love to travel but you also finally got your routine down at home to stay active (we love a daily hot girl walk, too). We all want to keep our health in tip-top condition while we're out adventuring, so here are a few tips we've pulled together from our experts to be active on vacation.
If you're like us, you have probably been eager to jump back into traveling after a few years of missing out. We desperately want to get back to checking off our bucket list too, but we also know more than ever how important it is to stay healthy both physically and mentally. Remarkably, 42% of fitness-focused US travelers are ready to change their typical workout routines and adapt to the surroundings, trying some other types of exercise and travel workouts.
Let's discuss how you can travel and stay active with a few helpful tips below.
How To Stay Active While Traveling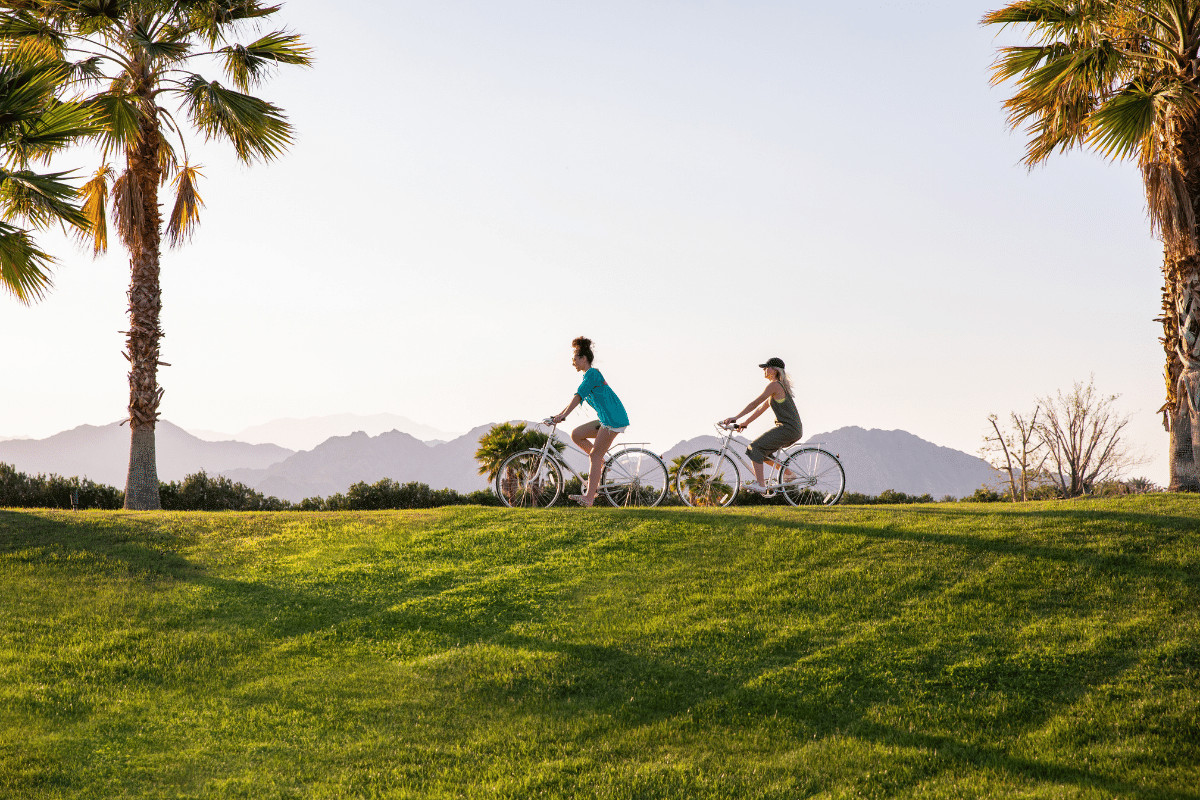 1. Try something new outdoors
First, let go of those sky-high expectations you've got about keeping up your exact exercise routine while you're traveling. Remember that you're on vacation—you're in a new place and with that, comes really fun diverse ways to keep yourself active that you may not normally be able to do at home. Develop your strategy in advance by doing a little research into where you're headed.
Our favorite way to stay active is with outdoor activities: hiking, cycling, swimming, skiing, and so much more. Look into nearby trails, parks, or mountains to explore whatever piques your interest.
Even if your version of getting outdoors is a walk around the neighborhood to the beloved local coffee shop, we call that a win.
Many AvantStay homes are located near national and state parks, golf courses, oceans and lakes, and other great opportunities to try a new activity.
You may enjoy Temecula, with its biking, horseback riding, and golfing, or you may go with a desert destination like Scottsdale to hike for a bit of cardio and a lot of spectacular sunset views. Scottsdale is also a well-known popular location for golfers, with around 200 area golf courses to enjoy. Here are a few more of our favorite outdoor activities to do on vacation: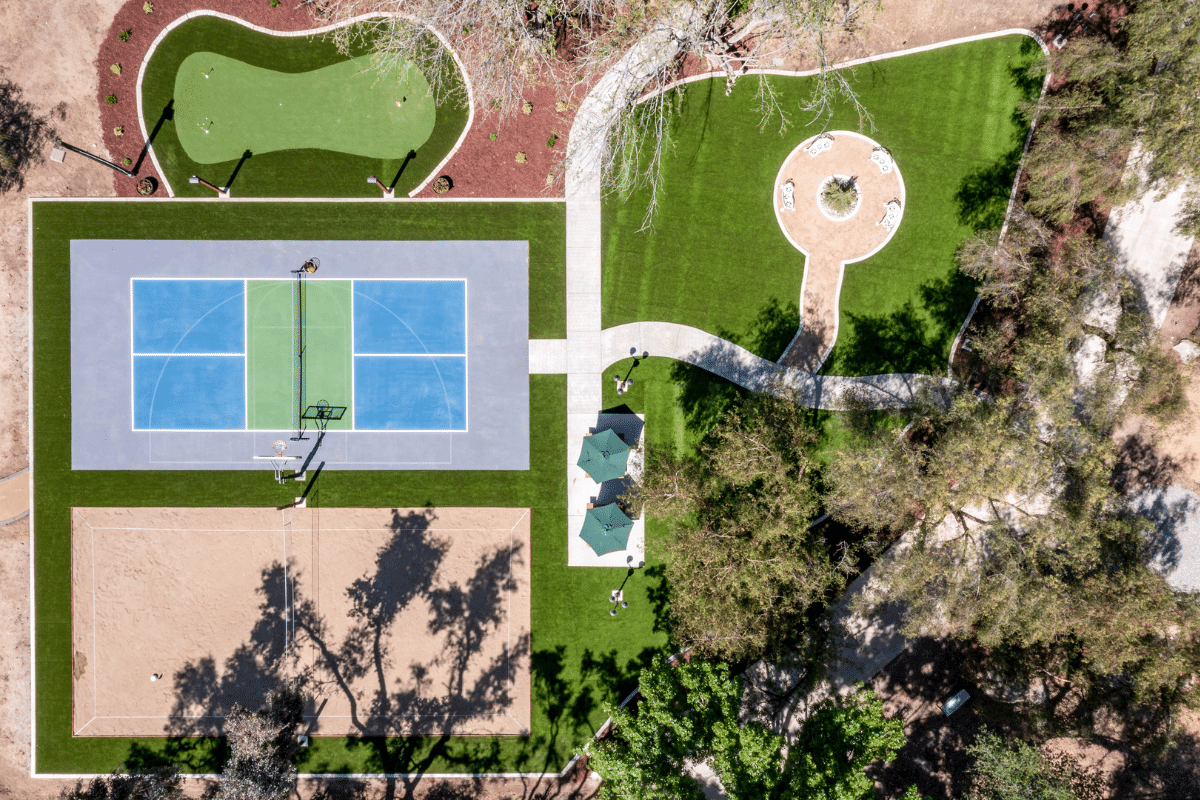 2. Choose a vacation rental with built-in fitness facilities
By renting a vacation home or hotel with a home gym or fitness facility, you automatically guarantee yourself an easy place for a fun workout.
"Some vacation rentals can boast dedicated fitness centers, while others have gyms nearby. Use these opportunities to avoid interrupting your training schedule when traveling," recommends Tim White, Founder of milepro.
"You may scroll through reviews and travel guides to see what other guests say about these facilities. What exercise machines do they have? Are they in a good condition? What about a swimming pool? Is there enough space? Also, there may be circumstances, when you're not staying in the hotel but want to use their gym/pool. You should clarify whether non-guests can access it and on what conditions," Tim adds.
In this case, you might need to have a membership to start your travel workout routine and enjoy the perks of a luxury resort without staying there.
If you would like to try some sports activities on your next getaway, check some recommendations below.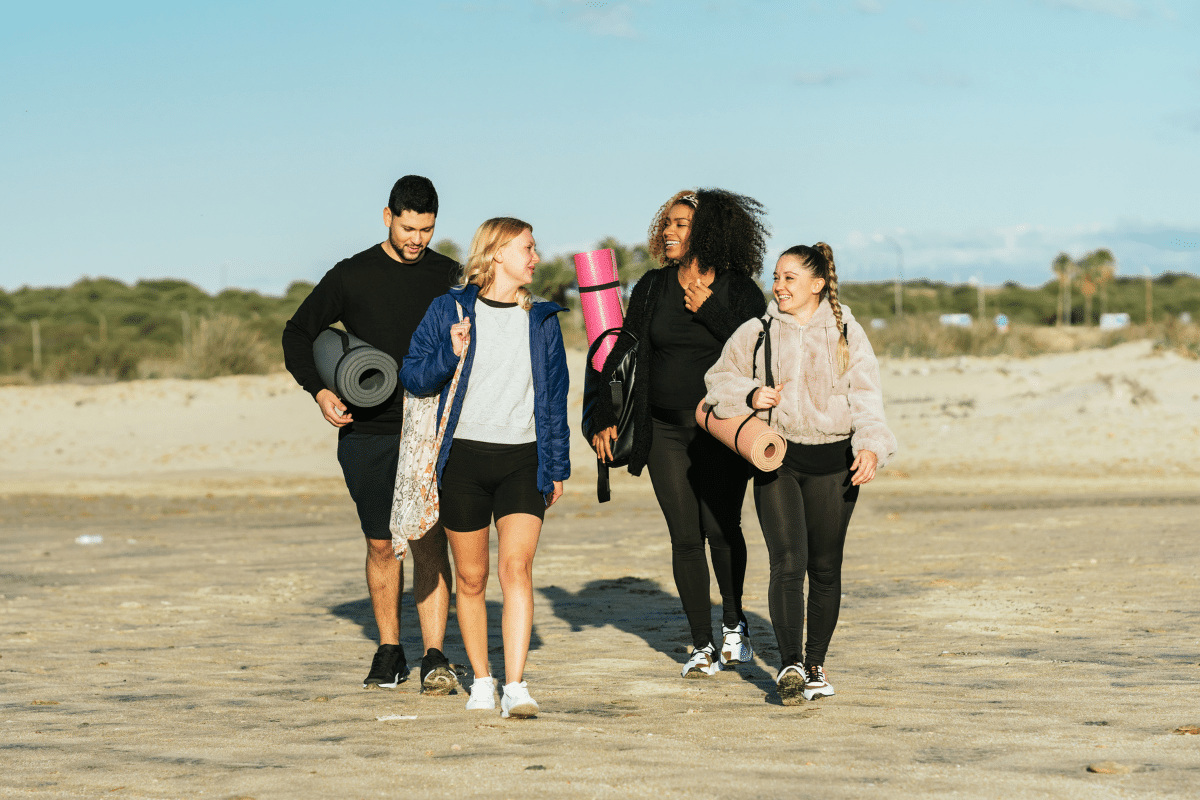 3. Bring your workout equipment along
Don't worry, we're not suggesting that you bring your entire collection of weights with you. There are great options out there for lightweight, travel-friendly, packable workout items that you can bring on vacation without having to check another bag.
According to Matt Scarfo, NASM Certified Personal Trainer and Resident Training & Nutrition Expert at Lift Vault, "There should be sport-specific necessities and the basics on such a list. When I'm heading on a vacation abroad, the top five travel workout items on my packing list are sports clothing, sneakers, a jump rope, a resistance band, and a water bottle. Don't forget about drinking enough water during the day, especially if you're engaged in an intensive physical activity."
Travel workout equipment should be lightweight and on-the-go-friendly. Think about what types of activities you'll enjoy doing the most, and pack only what works best for you. In addition to the recommendations above, we love wrist and ankle weights, push-up handles, or a swim cap and goggles. Don't forget headphones—there's nothing worse than working out in total silence.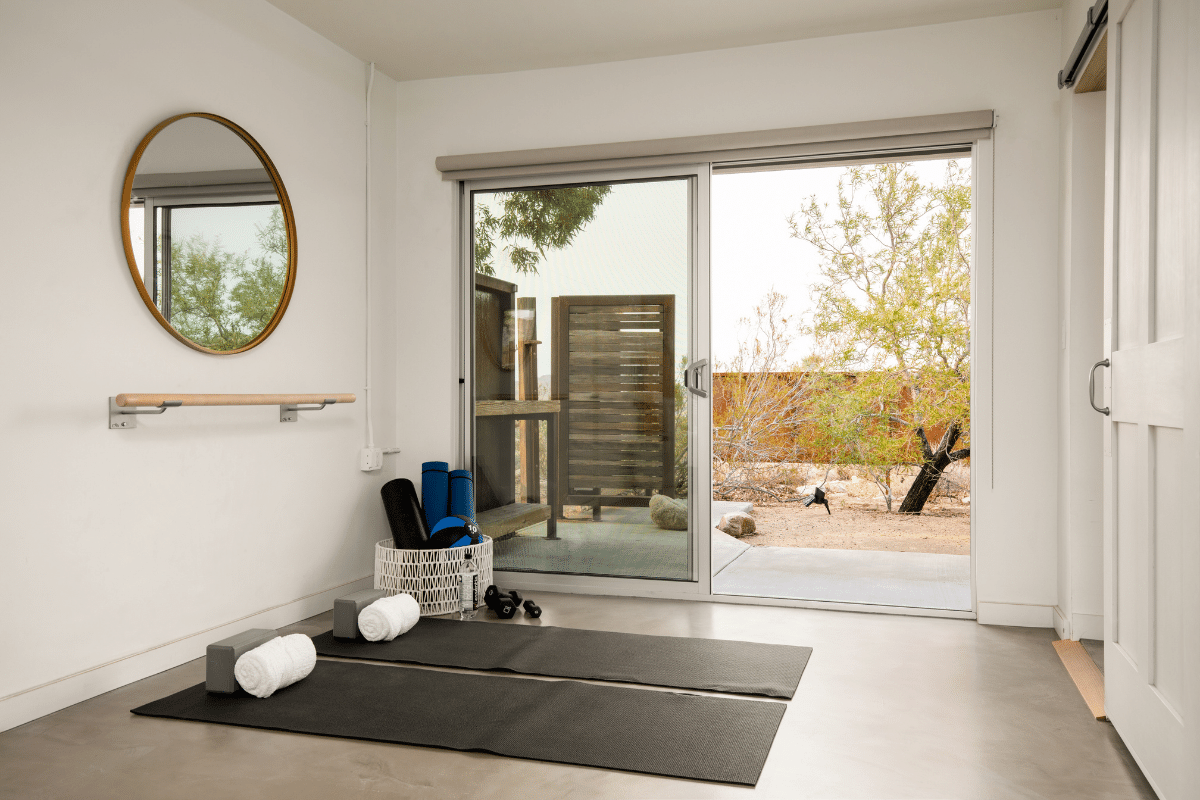 4. Use an online fitness platform
Aside from helping you stay healthy and active during your vacation, online fitness tools or platforms are also a great way to travel smarter and cheaper.
Create a travel workout plan customized to you with the P.volve training strategy. It combines resistance training and functional movement to activate your body and strengthen your muscles.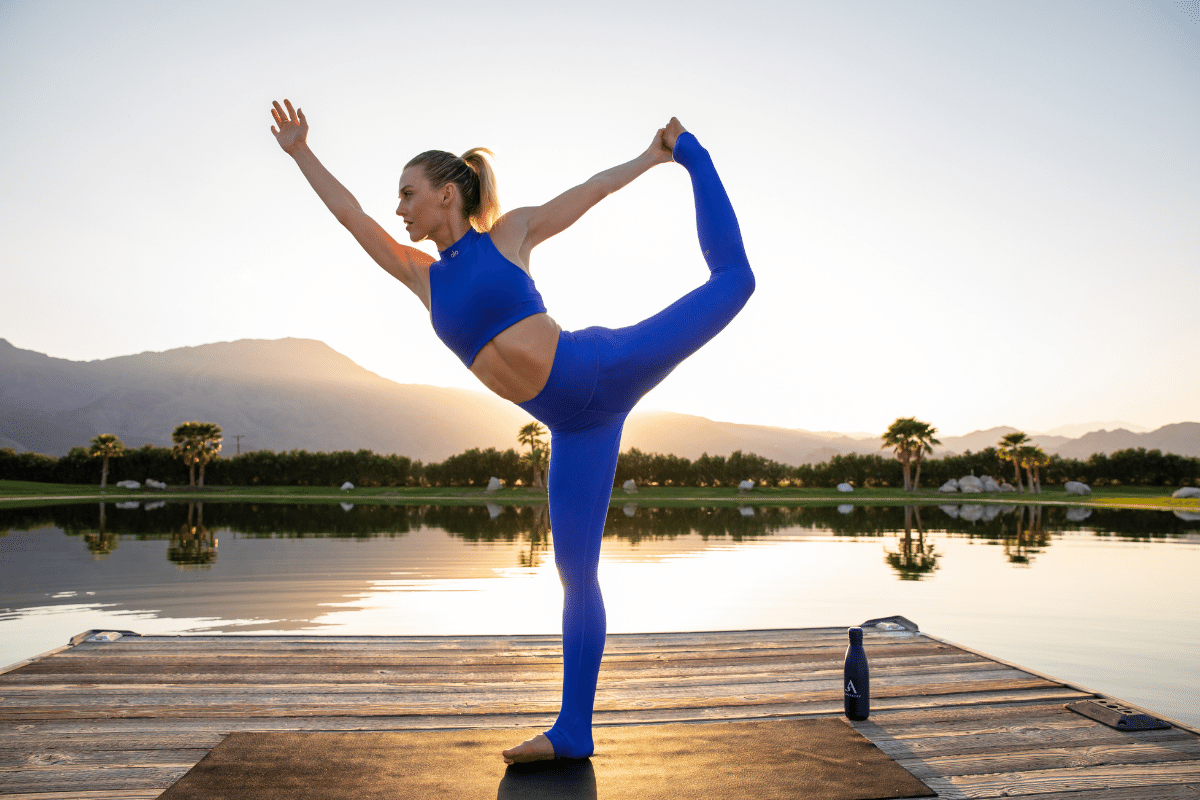 5. Breathe deeply with yoga
Whether or not you already have a yoga practice at home, yoga is such a great way to stay active while you're traveling because it requires few accessories and it's even better done outdoors with a great view, in our opinion. The advantages of yoga are backed by studies and you can enjoy them during your trip!
One of the great things about yoga is you can really do it anywhere that you have room to roll out a mat. Find a calm spot in a local park or at a local yoga studio—most studios offer drop-in spots for their classes.
Personally, we also enjoy when our vacation rental itself has a space to do yoga. Whether you're rolling out a mat on the rooftop or backyard, or whether your vacation home even has a yoga studio like Scoot in Austin, TX, your next
Are you thinking, "wait, a yoga mat takes up so much space in my luggage!"
We've definitely wondered the same thing, but here's a trick – you can do yoga off the mat! Our favorite place is with a great view, like one of our Lake Arrowhead cabins, for example, where you can try lakeside to energize your body, as well as meditation to soothe your mind. Fill yourself with positive thoughts and get an unforgettable experience at the beautiful Lake Arrowhead.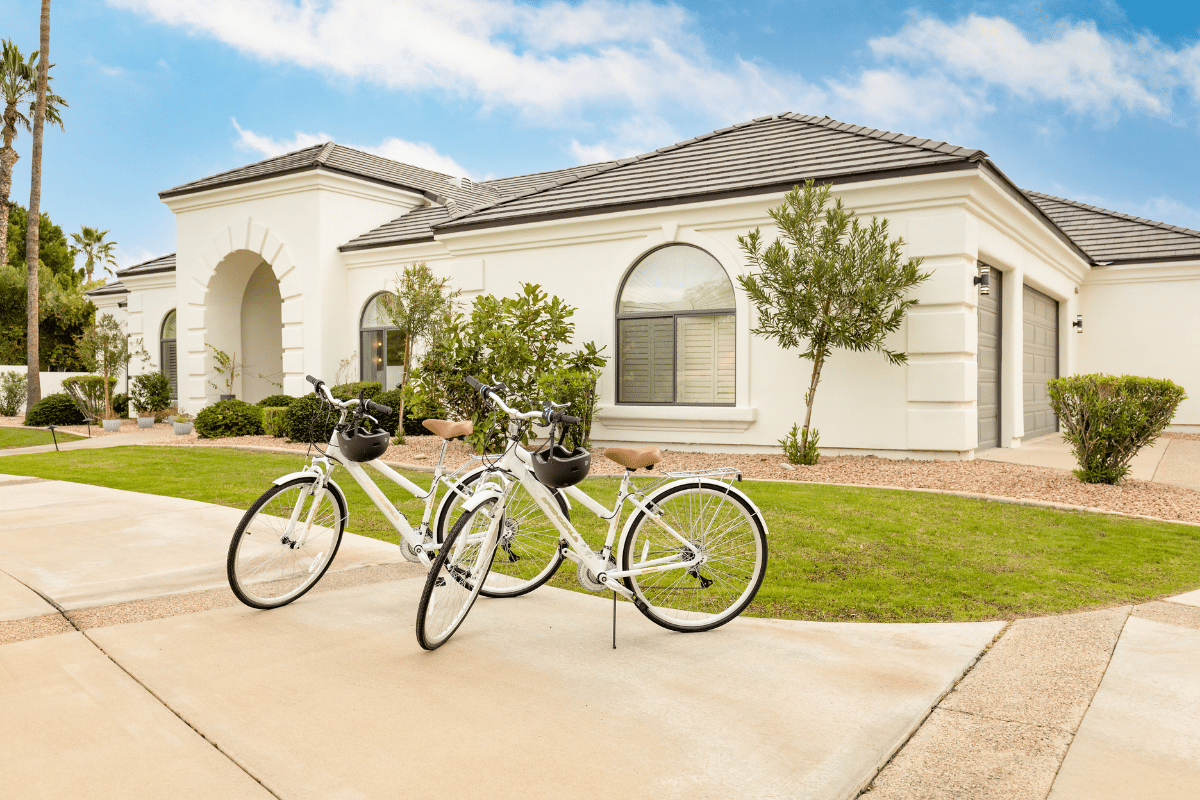 6. Opt to walk everywhere you can
Guided walking tours (or even a little random walking adventure) can enrich your travel experiences and boost your health. If you prefer a walk with a few opportunistic stops at local shops and wine bars, we highly recommend you take a happy hour walking tour in Paso Robles through downtown to sample local wines and olive oils along the way.
Or if you're looking to escape the hustle and bustle and get out of town, choose a destination with a nearby national or state park to really enjoy the calmness and beauty of nature. For example, you might consider our travel guide to North Charleston, SC with its Park Circle, Riverfront Park, and Wescott Park.
We also love that Austin offers an opportunity to explore the city and get outside for a bit of hiking. It's a great way to help you get rid of stress, improve your mood, and boost overall wellness, research says.
If you're looking for a West coast hiking adventure, we suggest you explore our best hikes near Los Angeles or Lake Tahoe trails for hikers.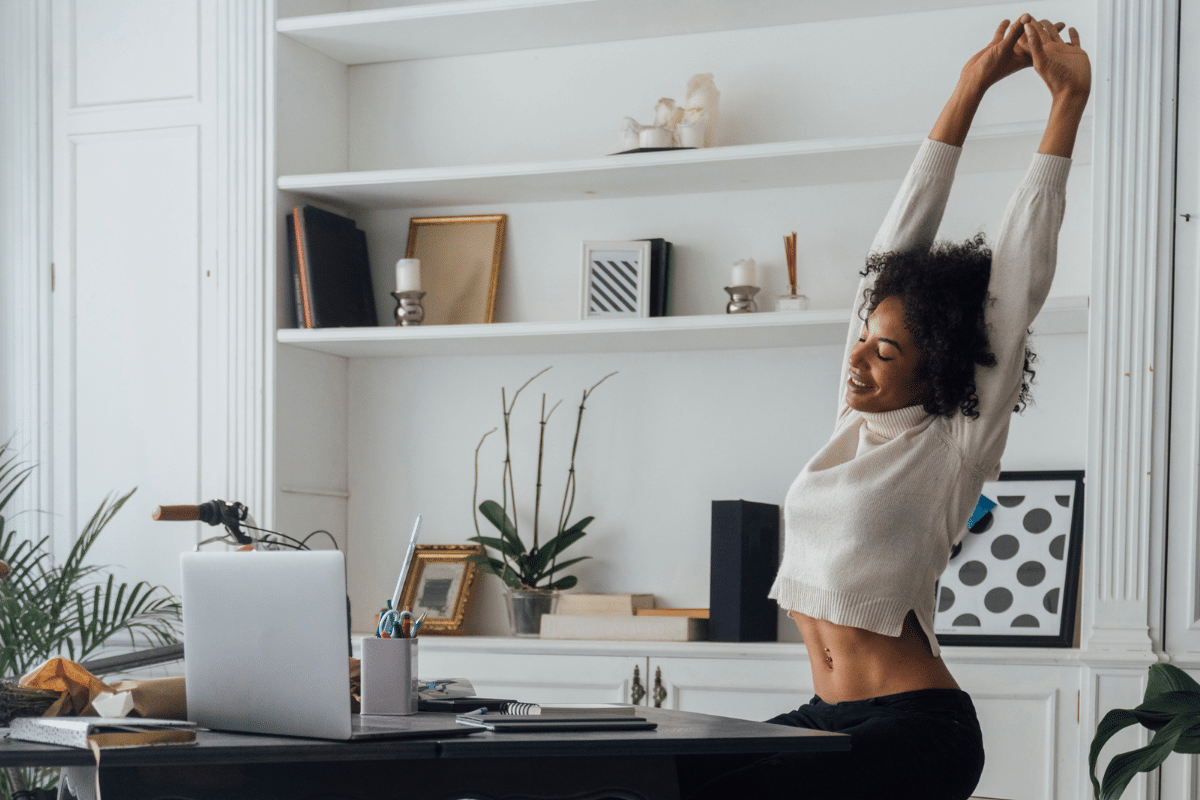 7. Do mini-exercises while waiting
When you're traveling, you probably end up spending more time than you'd like standing in lines, whether you're in the airport security line or waiting to buy tickets for a museum.
Use these minutes to do mini workouts. In fact, John Gardner, Co-Founder & CEO of Kickoff, emphasizes that "Exercising in quick bites contributes greatly to your holistic wellness and the physical condition of your body, in particular."
John also adds that "The best time for a mini travel workout is when you're standing in the line at the biggest tourist attraction or waiting for a train, bus, plane, etc. As another option, you may try some in-car workouts for your neck, arms, chest, shoulders, and spine, if you're stuck in a traffic jam, for instance."
If you find yourself waiting outside with some free space around you, consider starting with a few moments of breathwork and then a few full-body movements and stretches.
Travel, Stay Active, and Healthy
Nowadays, we know to prioritize our health even when we're on vacation. Use these tried-and-tested ways to keep up an active lifestyle while you're out seeing the world, checking things off your bucket list. Use every single opportunity to move, make fun active plans with outdoor activities, look for fitness facilities, and pack the important workout items you need for a great workout.
Find a vacation home perfect for your active needs in over 100 destinations across the country with AvantStay. You can explore our properties here or download the app to compare vacation rentals.
Happy and healthy traveling with AvantStay!