Grab your flannels and oversized sunnies—it's apple picking season! With so many options for apple picking in Upstate New York, we've curated the ultimate list of spots under 2 hours from NYC. Head out from the Big Apple up to the Hudson Valley for family fun, fall foliage, hayrides, pumpkin patches and more.

Here are our top 8 picks on the best Upstate NY apple orchards, plus where to stay with the family for a weekend getaway:

1. Fishkill Farms
A pioneer in sustainable farming, Fishkill Farms offers a delightful apple-picking experience. With a variety of apples to choose from, including McIntosh, Honeycrisp, and Fuji, you can pick to your heart's content.
Immerse yourself in a complete tree-to-bottle cider journey with cider flights and cheese plates. Local beer, wine, and non-alcoholic kombucha is also available to enjoy while taking in the crisp autumn air.
2. Apple Hill Farm:
Nestled in the heart of the Hudson Valley, Apple Hill Farm is a quintessential orchard that offers a rustic charm. Their dwarf apple trees make picking easy for visitors of all ages. After picking your fill of apples, enjoy a hayride and explore their charming farm store for homemade goodies. This farm is pet-friendly, so don't forget your pup!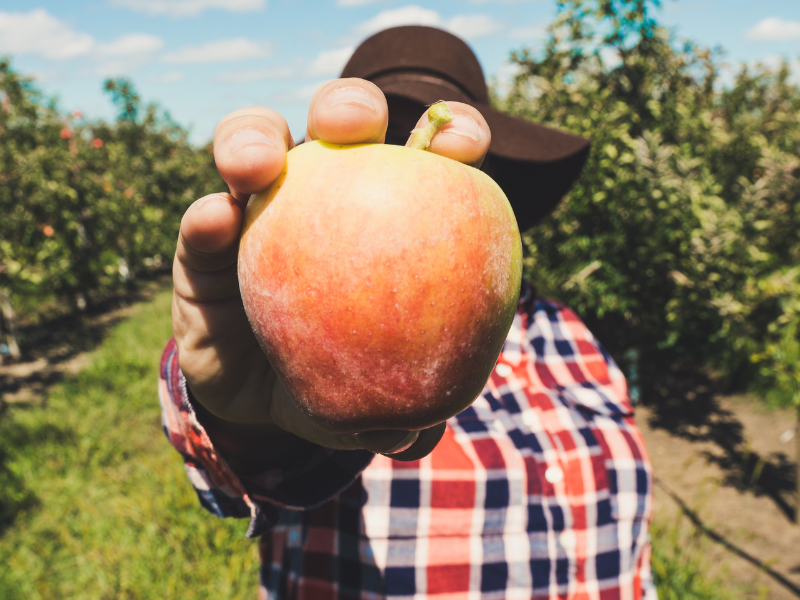 3. Masker Orchards:
For those seeking a quintessential fall experience, Masker Orchards offers over 200 acres of apple trees and a variety of apple types. Enjoy a hayride to the orchard and relish the stunning panoramic views of the valley. Make sure to indulge in their famous apple cider donuts—a true treat!
4. Barton Orchards:
Barton Orchards is more than just an apple-picking destination; it's a fall extravaganza. Alongside apple picking, you can explore their corn maze, take a spin on the pedal karts, and enjoy live music. The vibrant atmosphere and diverse activities make it a perfect family outing.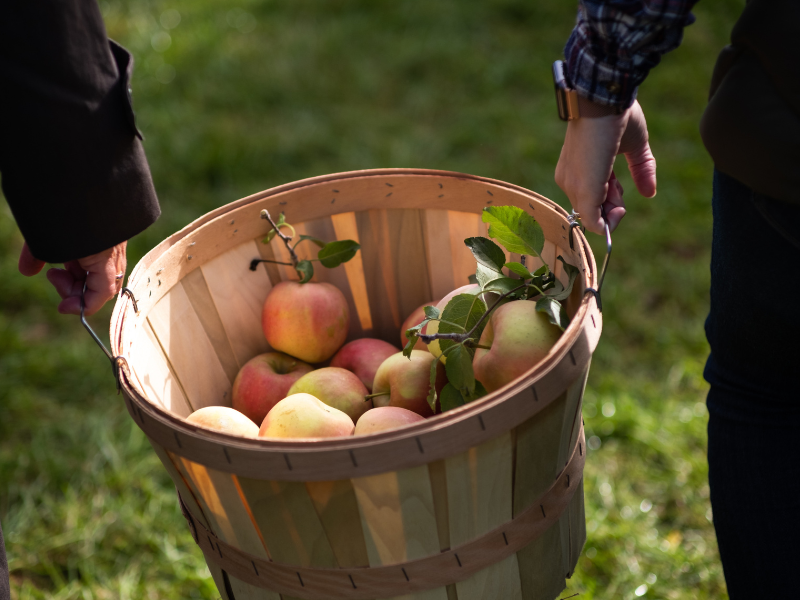 5. Wilklow Orchards:
A family-owned gem, Wilklow Orchards offers a serene apple-picking experience. The orchard is known for its friendly staff and well-maintained grounds. With varieties like Gala, Empire, and Cortland, you'll find apples suitable for snacking, baking, and everything in between. Be sure to check out their bakery with muffins and breads made with local ingredients and jams made out of their own fruit.

6. Dubois Farms:
Dubois Farms invites visitors with its sprawling orchards and lively ambiance. Depending on the season, you can pick your own strawberries, nectarines, plums, peaches, grapes, tomatoes, peppers, eggplant, pumpkins, flowers, in addition to, of course, apples! The little ones can enjoy the farm animals while adults can taste a variety of the best local hard cider, craft beer and wine.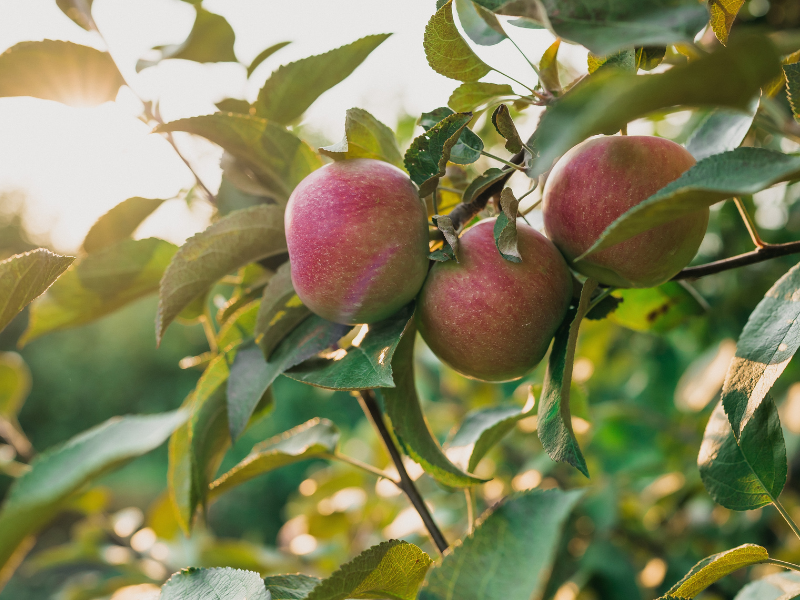 7. Minard's Family Farm:
Minard's Family Farm offers an immersive apple-picking experience. There is no shortage of things to do. Kids and kids at heart can explore the petting zoo, spider web, or pony hop or play a game of barnyard football, baseball, or basketball. There's also tug of war, tic-tac-toe, apple checkers, pumpkin bowling, slides, tunnels, tractor climb, peddle carts, a corn maze, apple cannon, and train rides. Get there early and fill your whole day with activities!
8. Lawrence Farms Orchards:
Lawrence Farms Orchards is a hidden gem known for its wide variety of apples and serene environment. With their "U-Pick" option, you can select from a diverse array of apples and enjoy the tranquil beauty of the orchard. In addition to apples, you can also pick ​​grapes, sweet corn, broccoli, peppers, eggplant, cucumbers, string beans, kale, Chinese cabbage, turnips, beets, fennel, parsley, turnip greens, mustard greens, zucchini, and kohlrabi depending on the time of year.
The Hudson Valley region comes alive with the magic of autumn, offering a range of picturesque orchards for apple picking enthusiasts. Now that you've found the perfect place for apple picking in Upstate New York, you'll need a place to rest your head after a long day on the farm. Check out a family-friendly AvantStay vacation rental in the Hudson Valley for your next fall adventure.