Vacations are perfect for relaxing, enjoying happy hours, reading a good thriller, and catching up with old friends… until you've gotta bring the kids. While they can be harder to entertain, the kids will absolutely love these vacation homes with arcade rooms so you can just do you. Whether you're looking for a vacation rental with a hot tub, pool, sauna, or just a good TV, these homes are sure to check all the boxes on your dream vacation checklist (because who doesn't have one of those).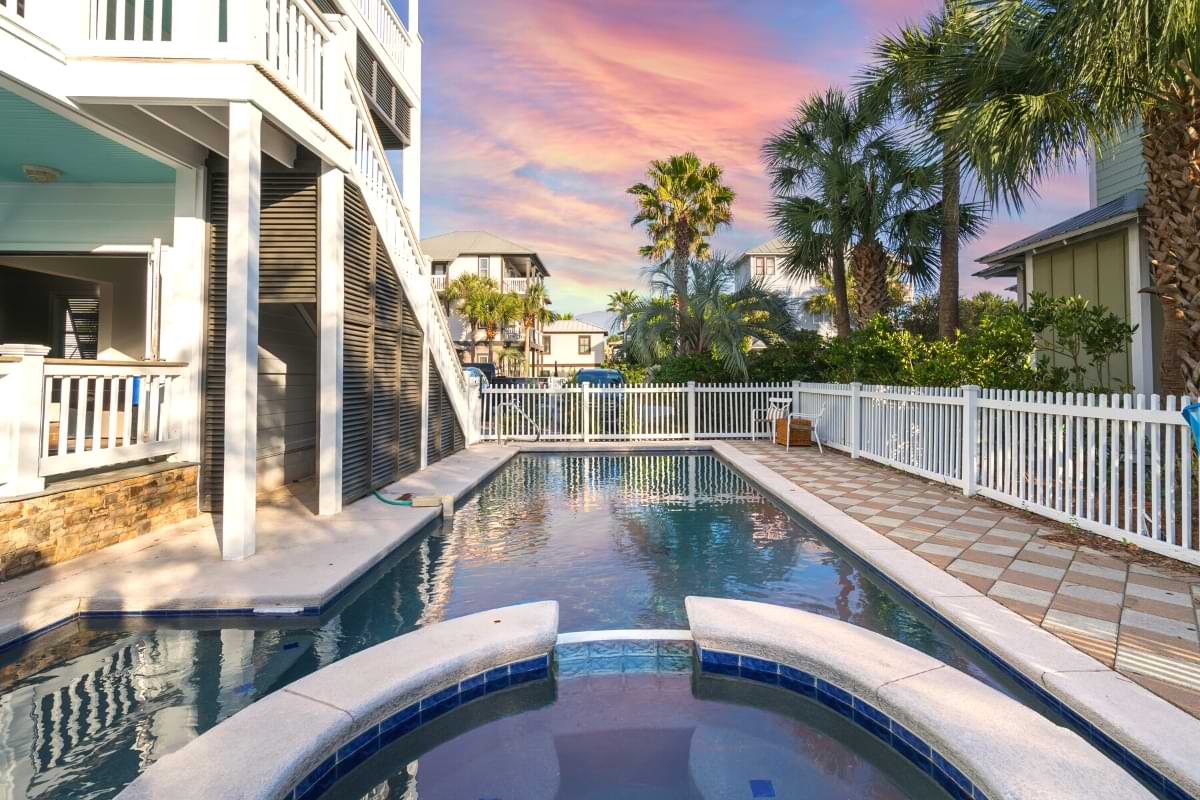 1. Fin – Inlet Beach, FL
Nostalgia is in, boring vacations are out. Bring the game to your vacay at Fin in Inlet Beach – the ideal stay for bringing out the friendly competition in your group. This home comes with an arcade, foosball, air hockey, and ping pong table to keep the kiddos entertained – and a pool and hot tub for your delightful decompression.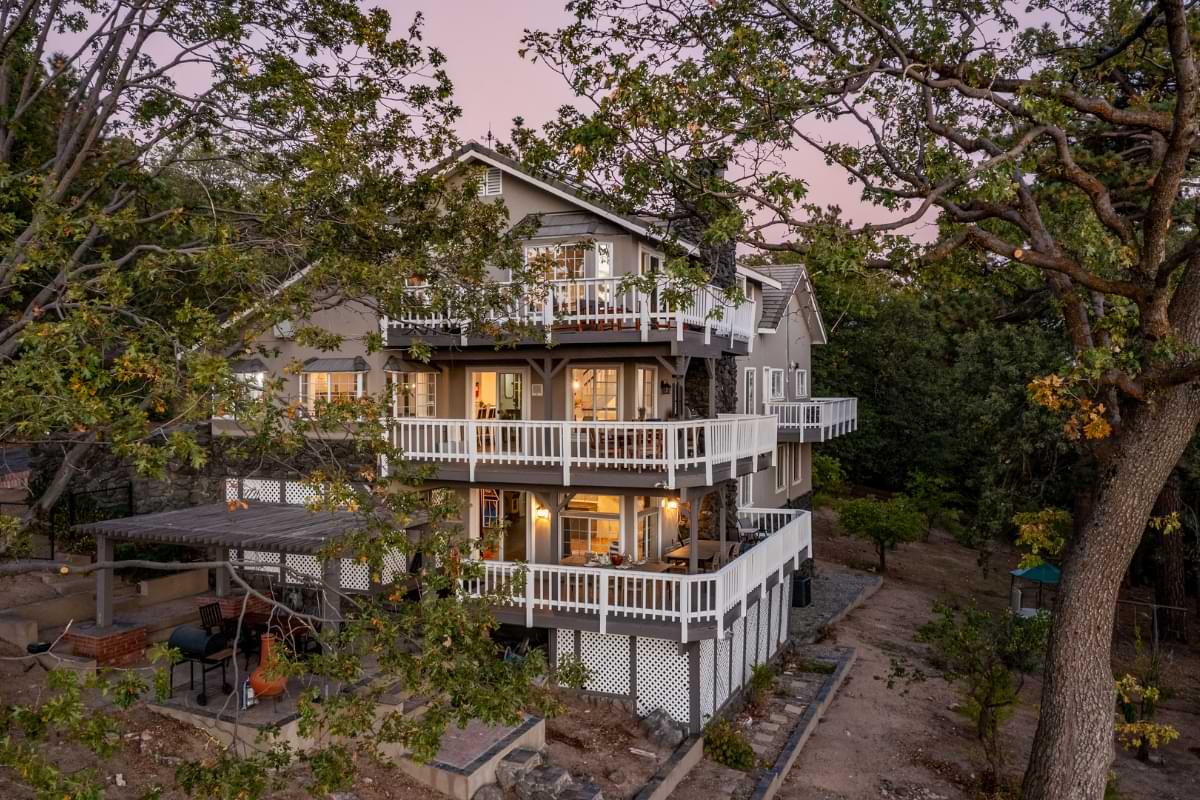 2. Enchanted Forest – Lake Arrowhead, CA
Tucked away in the woods you'll find Enchanted Forest. With a pool table, ping pong table, foosball, poker table, and six vintage arcade game systems, this game room came to impress. When you're craving a moment with Mother Nature, head outside where you'll find plenty of outdoor seating options and a front-row seat to the beauty that is Lake Arrowhead.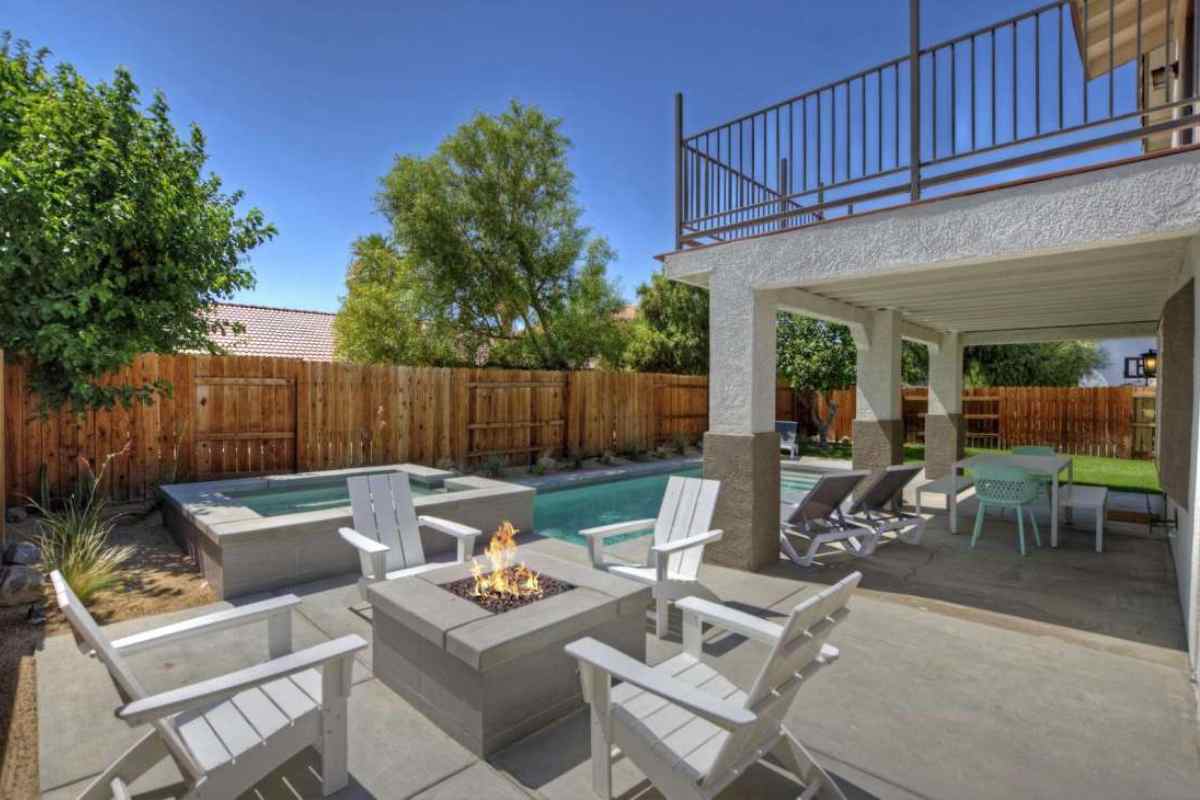 3. Indio Escape – Coachella Valley, CA
Indio Escape is a Coachella Valley home with a modern fire pit, pool, hot tub, and dining table perfect for those al fresco moments. It shines its brightest in the movie room, complete with a mini-arcade – so you get maximum game time.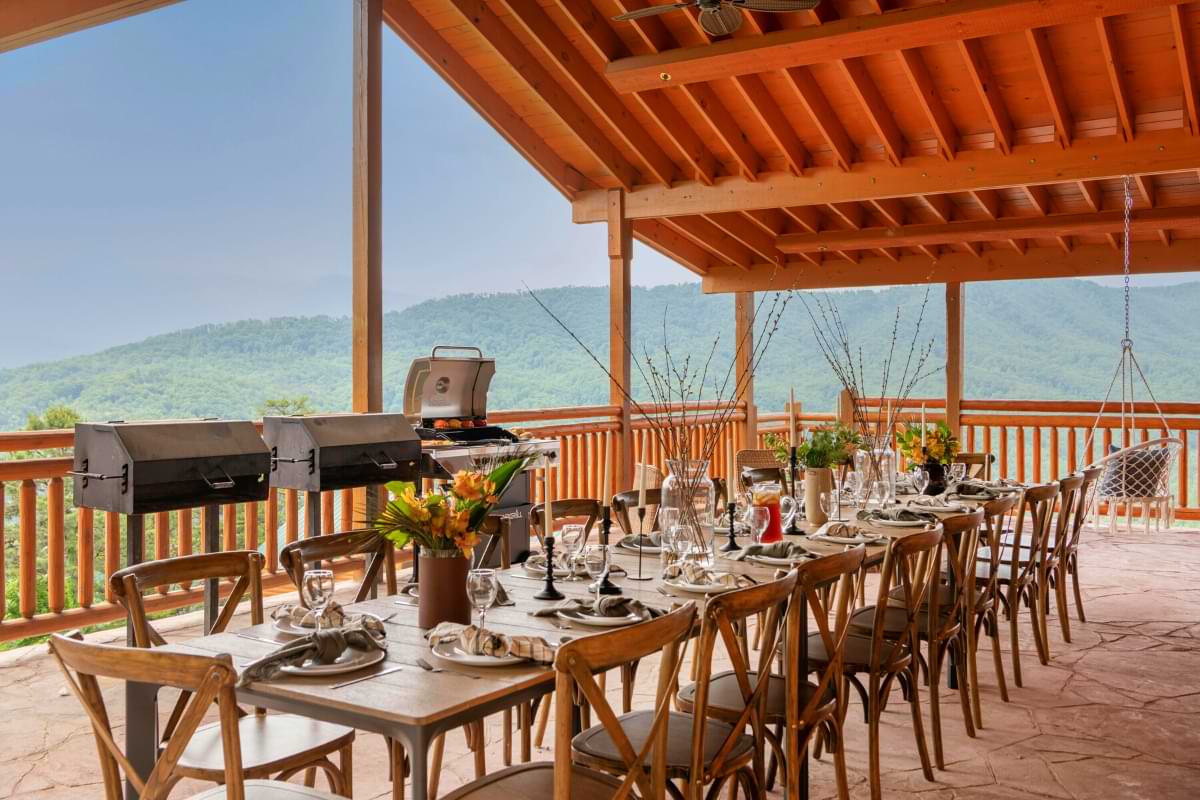 4. Sugarland – Smoky Mountains, TN
Sugarland is a Smoky Mountain stay with an entertainer's dream of a deck. Keep the fun going inside with a car racing arcade game, pool table, home theater, and foosball. Chill out at night with a nice soak in the indoor pool. Make sure to get a good night's rest, then head out on a hike through the Smokies in the AM.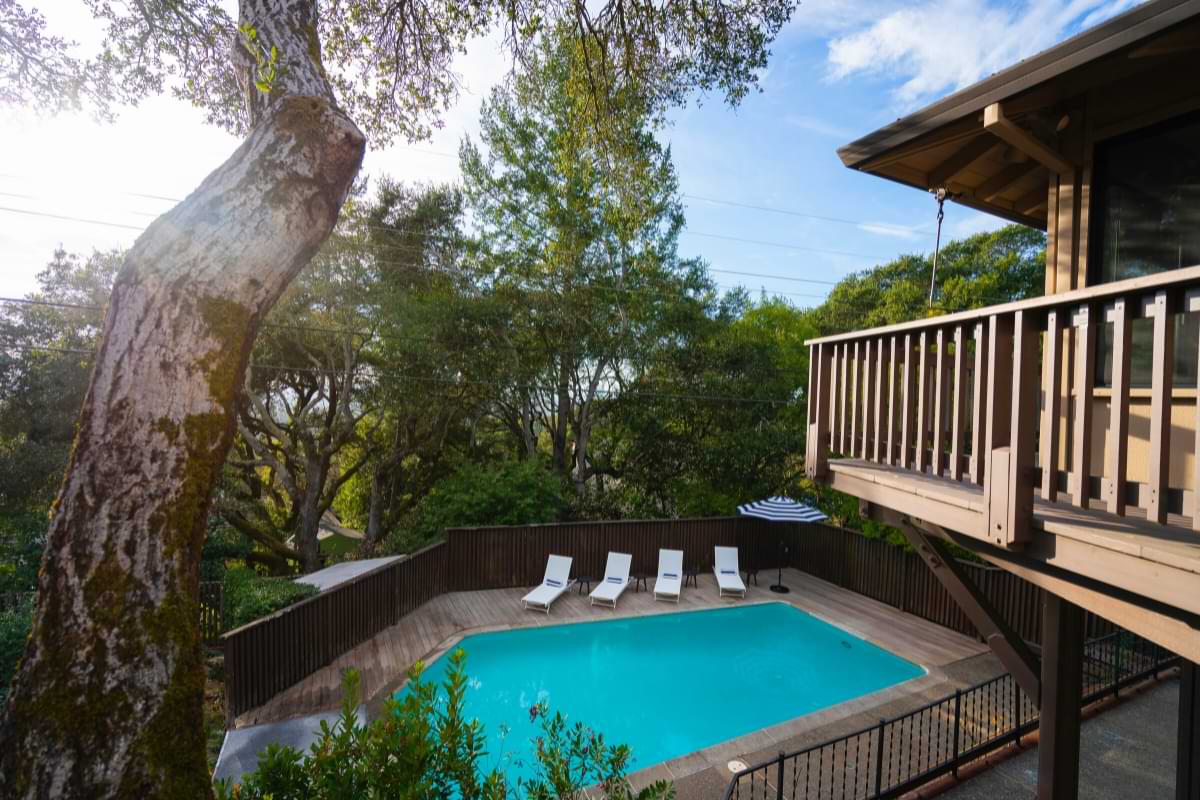 5. Rivendell – Sonoma, CA
Welcome to Rivendell. This Sonoma stay allows for seamless indoor/outdoor living via an expansive wraparound deck that flows throughout the entertainment area, dining room, and primary bedroom. Chic interiors fill the space and continue into the game room with vintage arcade games like Pac-Man, Galaga, and Marvel Super Heroes.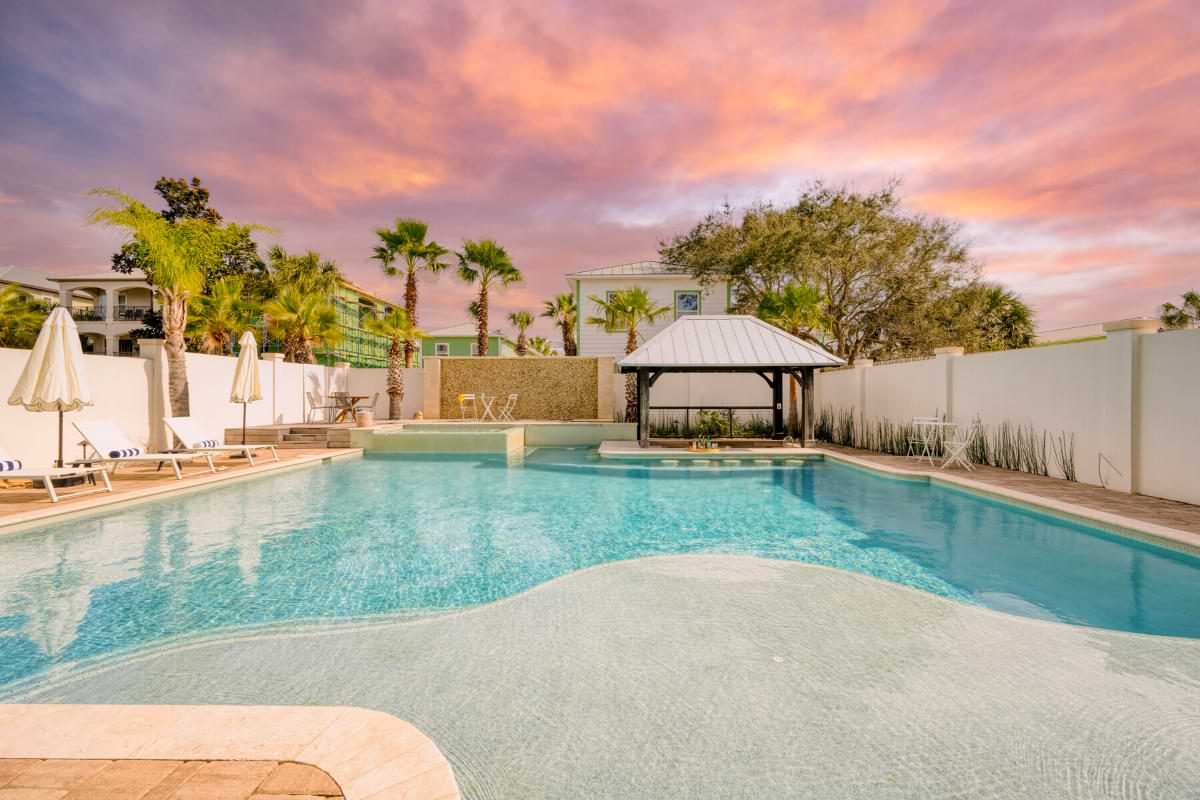 6. Monarch – Destin, FL
Next stop, Destin. Monarch is a resort-level vacation home just a short walk from Henderson Park State Beach. Its bottom floor has a game room with a pool table, foosball, and a vintage Pac-Man arcade game. After some games well done, head outside to the outdoor kitchen and enjoy a swim in the luxury pool with its swim-up bar.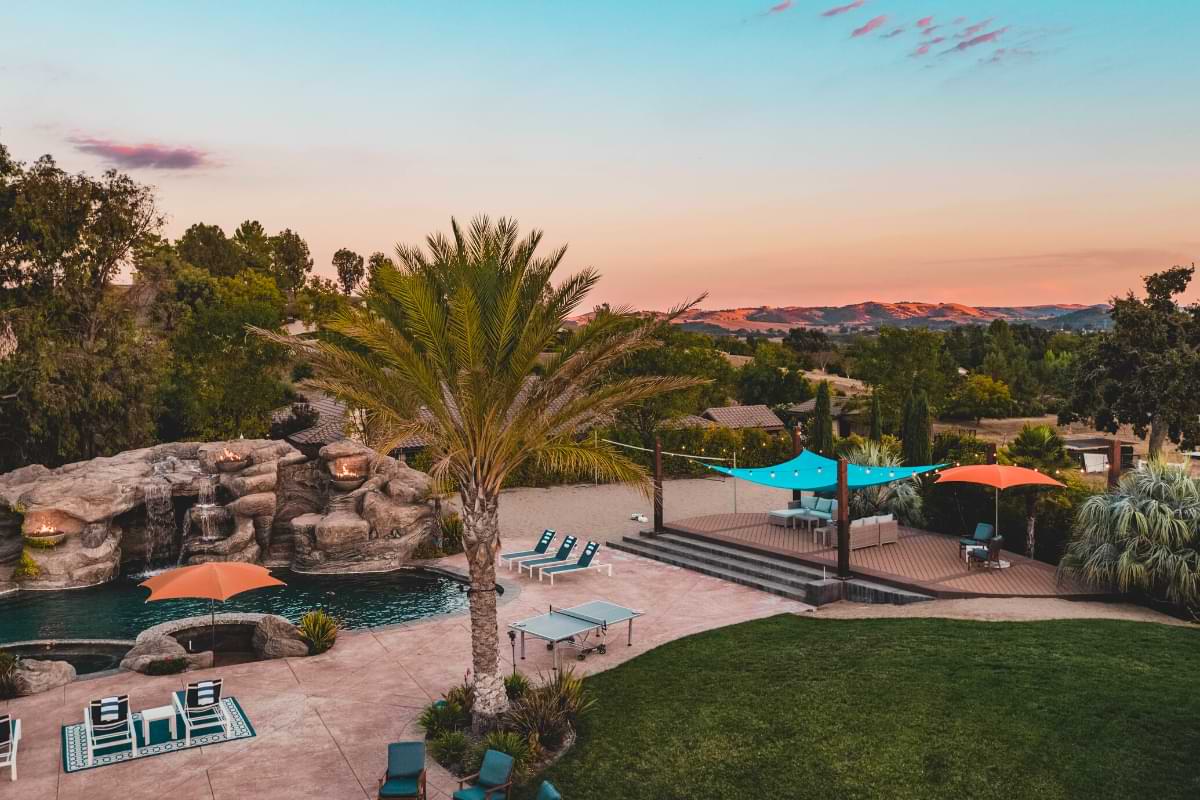 7. Mermaid – Paso Robles, CA
For a good time, just add water. Make your way to Mermaid in Paso Robles for a game-filled vacay with activities ranging from air hockey, to Dance, Dance Revolution, to vintage arcade games. But the fun's just begun – head outside and choose your pick from bocce ball, shuffleboard, the sand volleyball court, or you can just hide out under the pool's waterfall.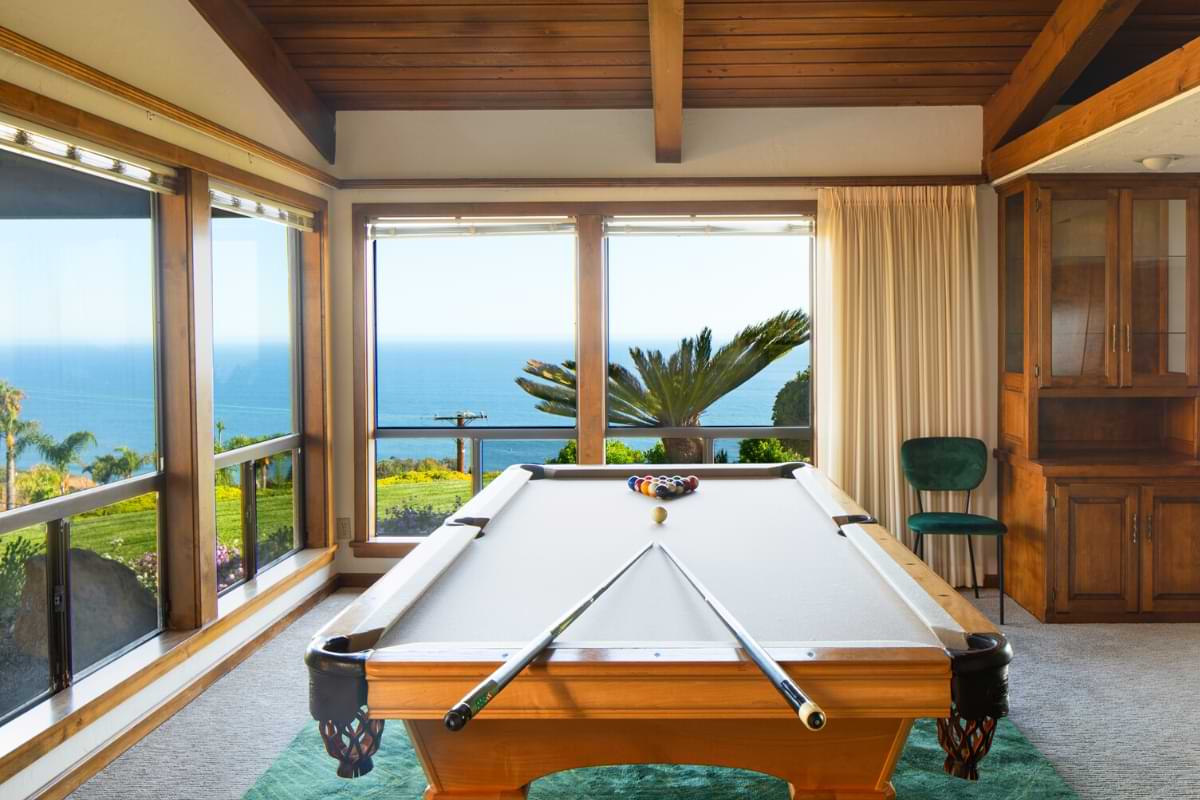 8. Cliffridge – Malibu, CA
Come to Cliffridge for the views. This hillside Malibu stay features a pool table conveniently placed so you get panoramic views of the ocean while you show off your skills. Enjoy luxury amenities like the in-ground spa, fireplace, and for the gamers in your group: a Pac-Man arcade game.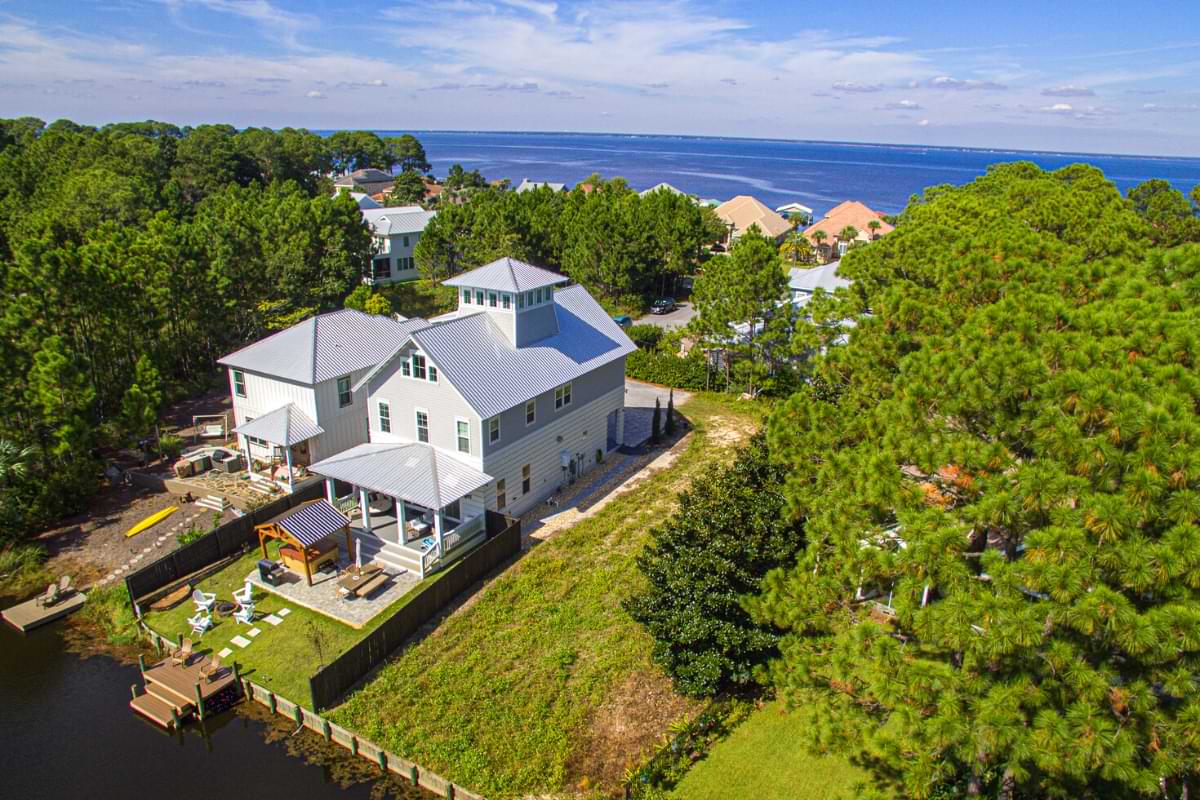 9. Edgewater – Destin, FL
We solemnly swear we saved the best for last. Edgewater is a Destin vacation home featuring an extra special Harry Potter-themed game room with foosball, Pac-Man, and plenty of board games. Outside you'll find a hot tub, a private dock, a fire pit, and large sliding doors for incredible indoor/outdoor living.
If arcade games aren't your thing, hundreds of our vacation rentals come equipped with classic games like billiards, shuffleboard, ping pong, and more. Start exploring our destinations to find your perfect stay…