Are you ready to up your vacation game with a dose of sun, sand, and sports? AvantStay's group-friendly vacation rentals offer top-notch amenities for your crew—like your very own beach volleyball court! Whether you're a volleyball pro or just looking for some fun in the sun, these eight handpicked properties are the perfect way to serve up excitement while soaking in the good vibes.

1. Hacienda at Coachella
Get your game face on and your sunscreen ready because Hacienda at Coachella is here to deliver a vacation like no other. Located in the heart of Coachella Valley, this stylish haven is not just a retreat; it's your personal slice of paradise. With your very own beach volleyball court just steps from your door, you can spike, dive, and play your way through the day. And when the sun sets, the fun doesn't stop. Enjoy a night swim or cocktail at the outdoor bar surrounded by your favorite people.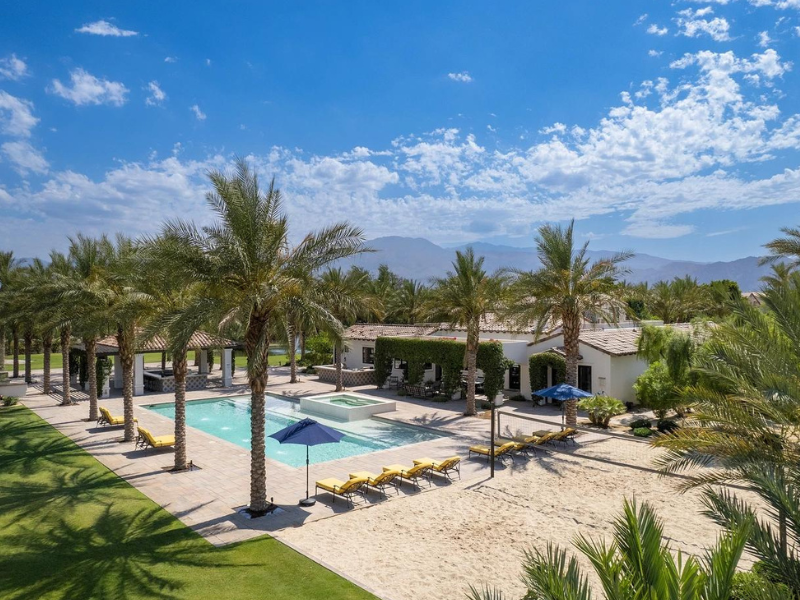 2. Casa Rey
Say hello to Casa Rey – your dreamy escape in Scottsdale that brings together playfulness and luxury in one irresistible package. With a private beach volleyball court ready for your epic serves and dives, you can unleash your competitive spirit while enjoying the stunning backdrop of Arizona's beauty. After your volleyball showdowns, retreat to the chic interiors, take a dip in the pool, or explore the nearby attractions that Scottsdale has to offer.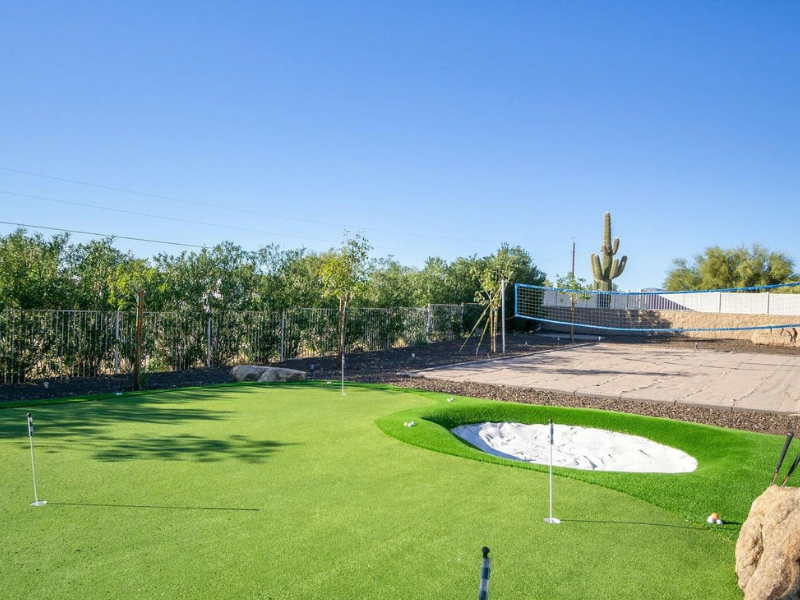 3. Sky Lantern
Nestled in Temecula wine country, Sky Lantern offers you a getaway that's part relaxation and part exhilaration. Take the beach volleyball court for some friendly competition before settling down in your hot tub cave, by the swim-up bar, or in one of the onsite hammocks. This vacation rental is your invitation to savor life's simple pleasures while experiencing the thrill of spiking your way to victory.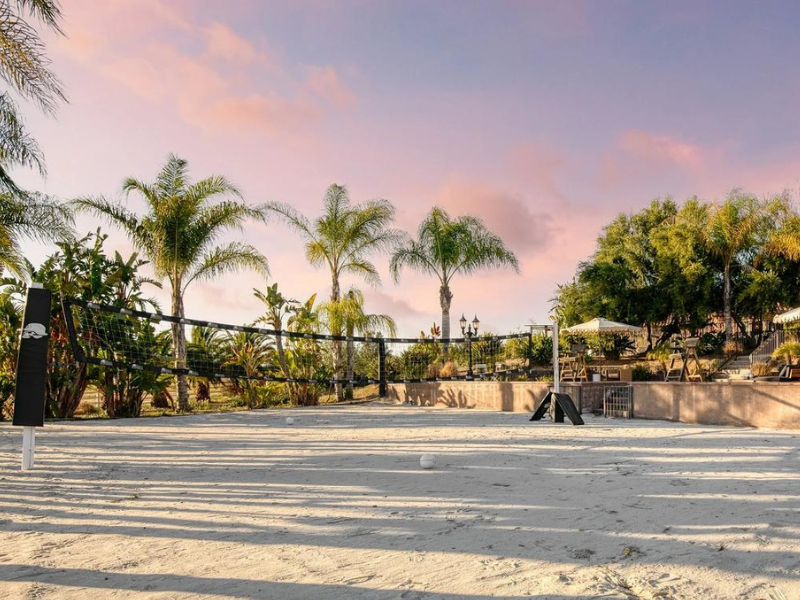 4. Nahana
Calling all beach bums and volleyball enthusiasts! Nahana in Coachella Valley has everything you need for the ultimate vacation. Equipped with not just a private volleyball court, but a pink pickleball/basketball court too, this beachy haven ensures your days are filled with sun-soaked fun and friendly matches.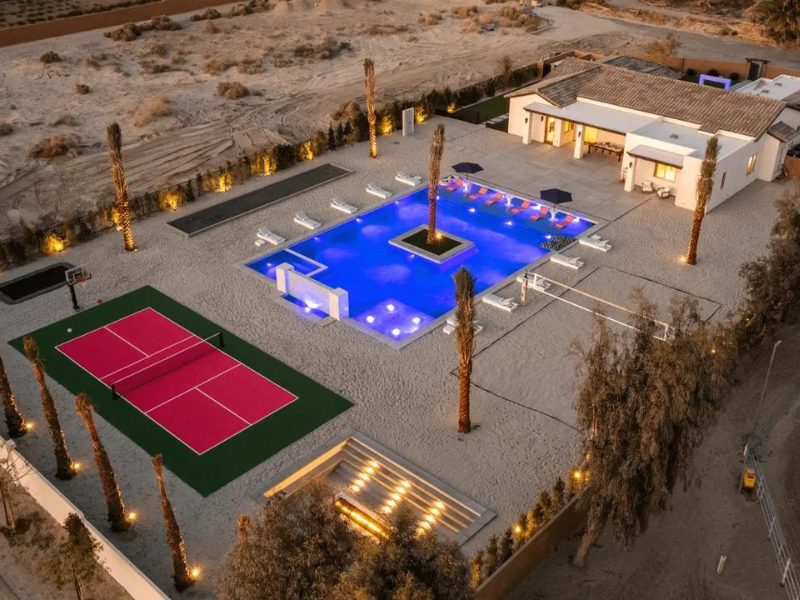 5. Gambler
Escape to the mountains and embrace the charm of Gambler, your cozy retreat in Big Bear. But there's more than just snug nights by the fire here. This vacation rental comes with a private beach volleyball court and cornhole. Imagine playing a game surrounded by the beauty of nature and then retreating indoors for a night of board games and laughter with your squad. Count us in.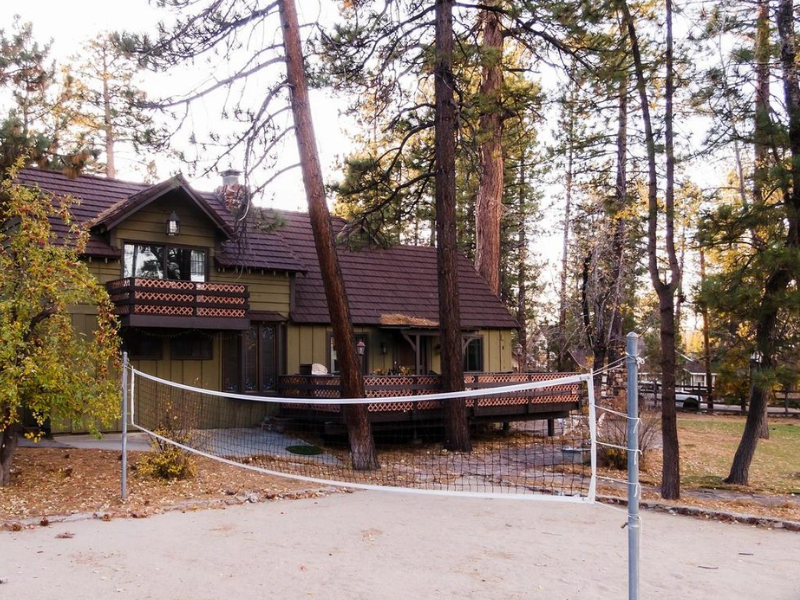 6. The Riesling Retreat
Toast to a fantastic vacation at The Riesling Retreat in Temecula. This elegant escape not only offers luxurious amenities but also treats you to your very own beach volleyball court. Serve up some fun and rally with your friends as you make memories that will last a lifetime. And when you're not playing volleyball, explore the local wineries or simply unwind in the serene ambiance of this remarkable retreat.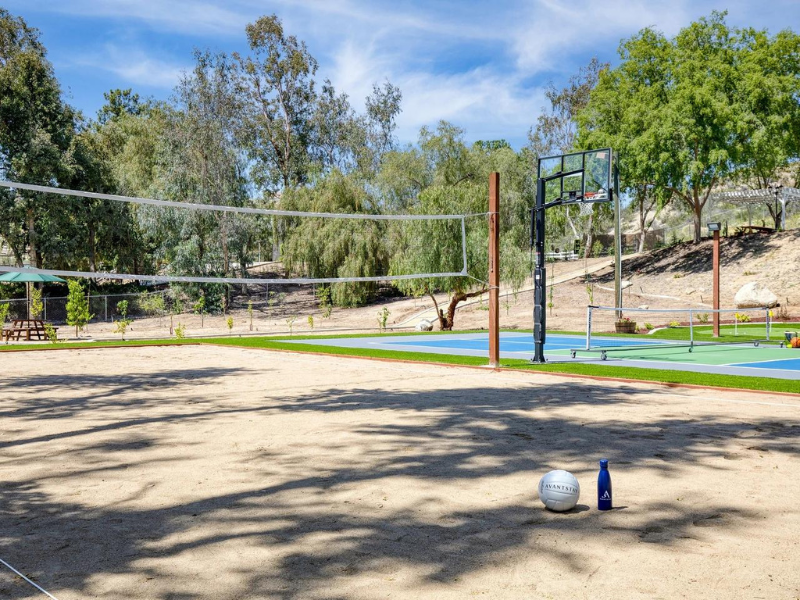 7. Mermaid
Dive into vacation mode at Mermaid, a charming haven in Paso Robles. Beyond the comfort of the interiors, this rental comes with a private beach volleyball court that guarantees hours of amusement under the sun. Engage in competitive matches or just enjoy a leisurely game with your loved ones before exploring the local attractions or indulging in a glass of Paso Robles' finest wines.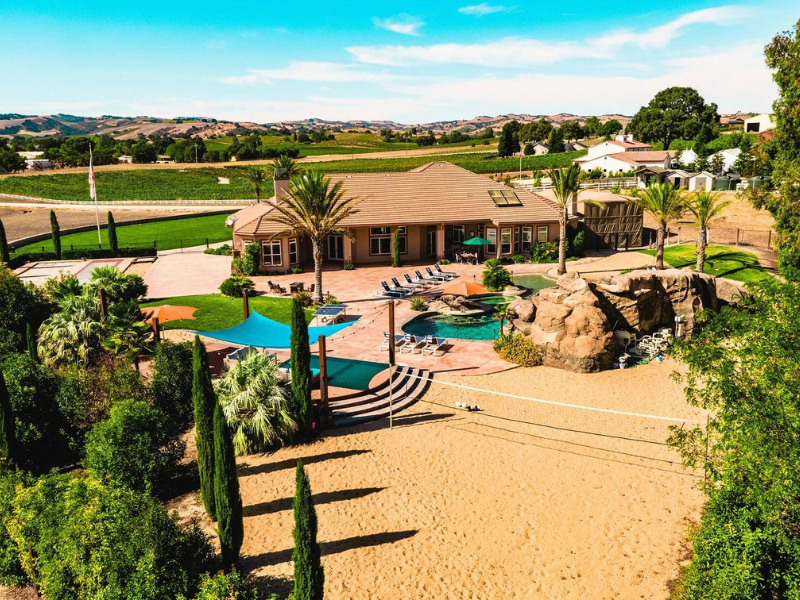 8. La Barrique
Last but definitely not least, La Barrique in Temecula beckons with its inviting ambiance and delightful surprises. Your own beach volleyball court sets the stage for friendly tournaments and bonding moments with family and friends. And when the games are over, bask in the luxury of this charming retreat or venture out to explore the enchanting landscapes of Temecula with a hot air balloon ride.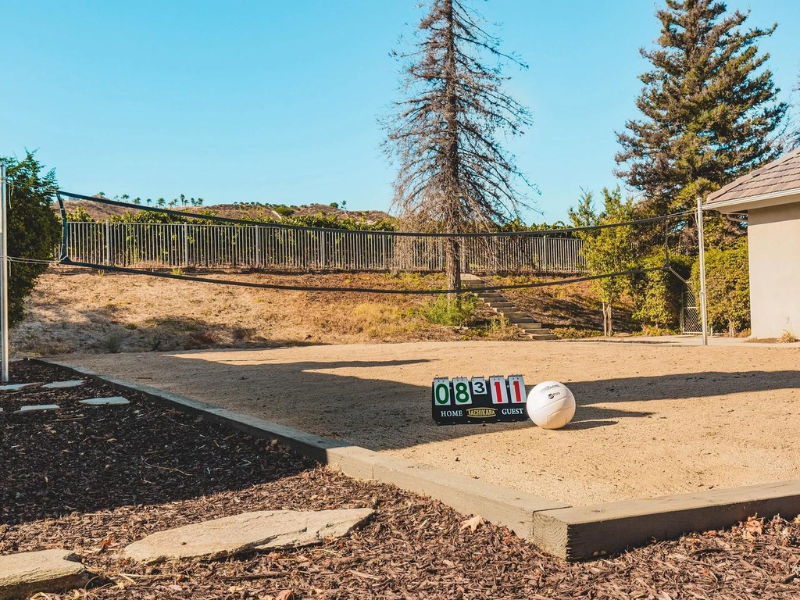 Your next vacation just got a whole lot more exciting with these AvantStay rentals that promise sun, sand, and a whole lot of volleyball fun. So gather your squad and get ready to spike and splash your way to an unforgettable getaway.