Ready to make a splash? If you're ISO of the ultimate decompression session, there's nothing quite like a vacation rental complete with your very own infinity pool. Whether you're looking to escape your everyday life or just want to spruce up your IG feed, these AvantStays with infinity pools are the perfect place to do so. Let's dive in.
1. Pinot Point – Temecula
A stay at Pinot Point calls for a glass of Pinot. Experience Temecula the way it was meant to be – infinity poolside at a sprawling estate with luxe amenities like an outdoor bar and grill, ping pong table, and a hot tub with views for days.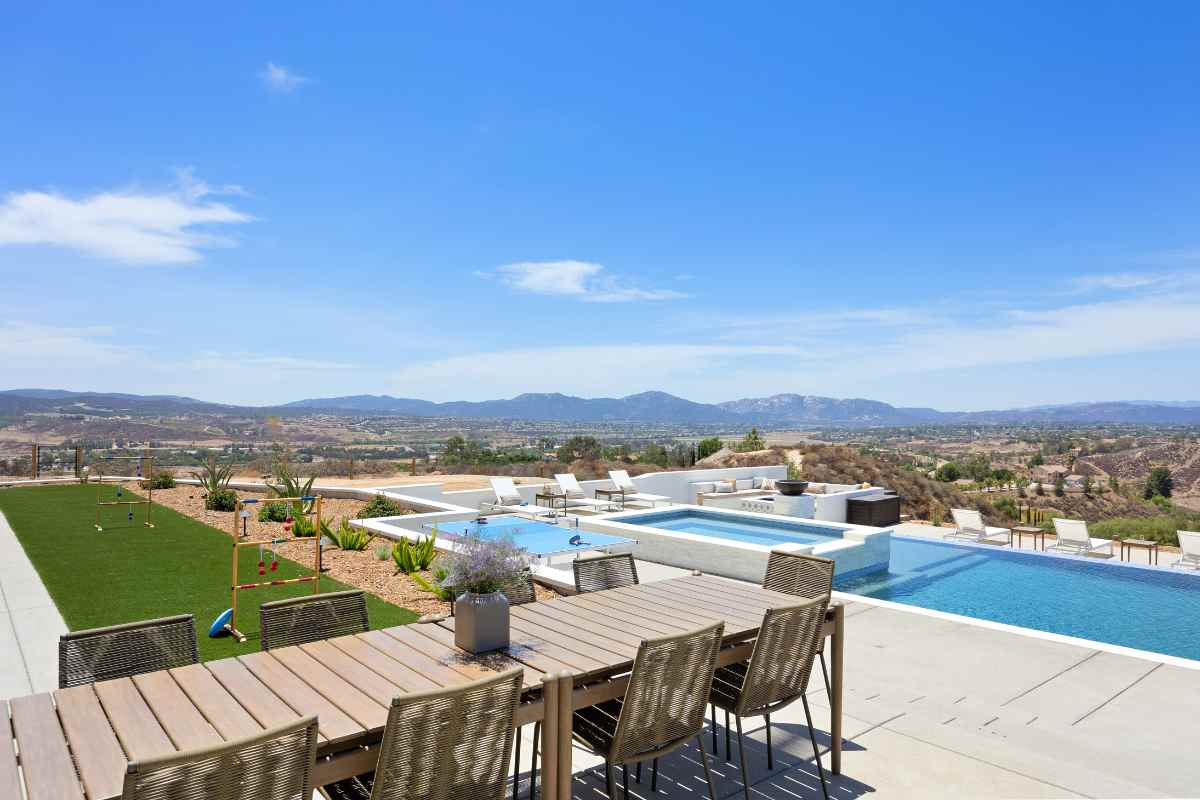 2. Syrah – Sonoma
Welcome to Syrah, a proper Sonoma stay complete with a roomy deck, loungers, and, of course, an infinity pool. If you're into interior design, this one's for you. You'll love everything about this home's style – from its open floor plan to plush furnishings, large windows, and French doors.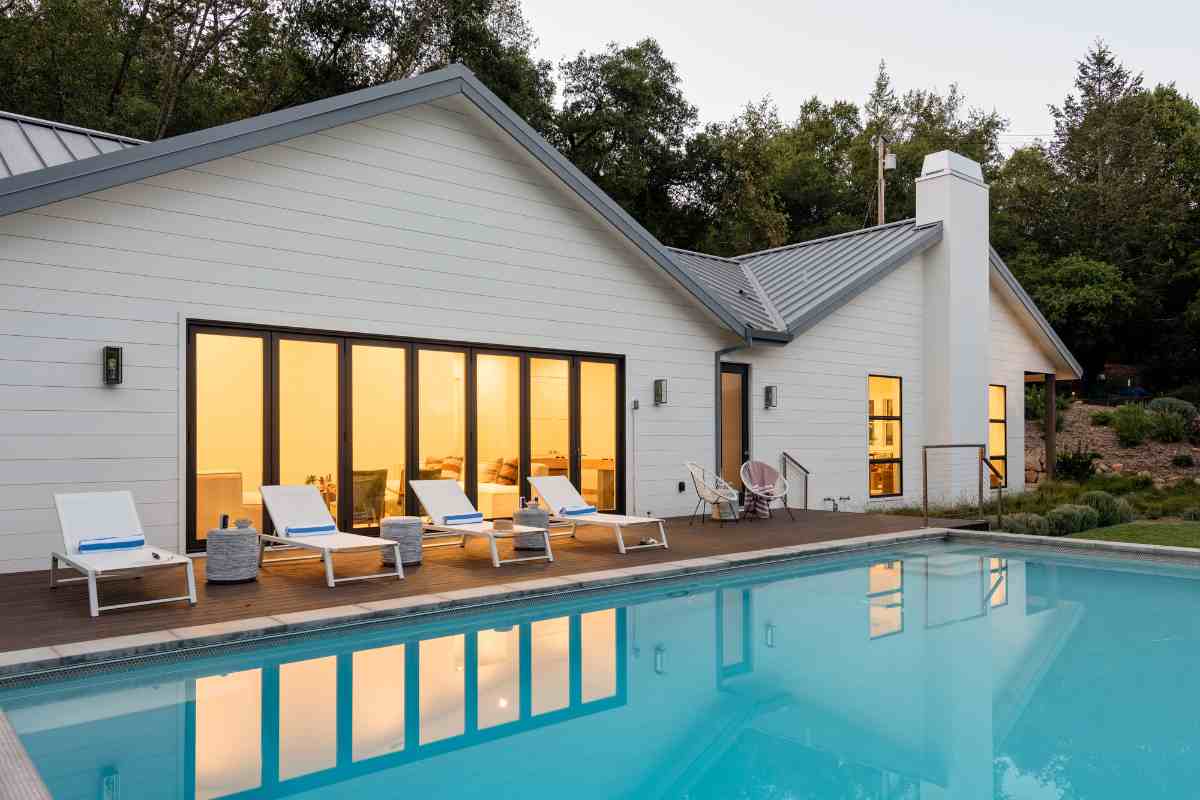 3. Sunbeam – Scottsdale
Looking to cross Scottsdale off your bucket list? Why not do so via the infinity-poolside at Sunbeam? This Mediterranean hilltop oasis features panoramic views of its AZ surroundings, stunning interior design, and a hot tub perfect for cooling off after a long day of hiking at any of the nearby parks.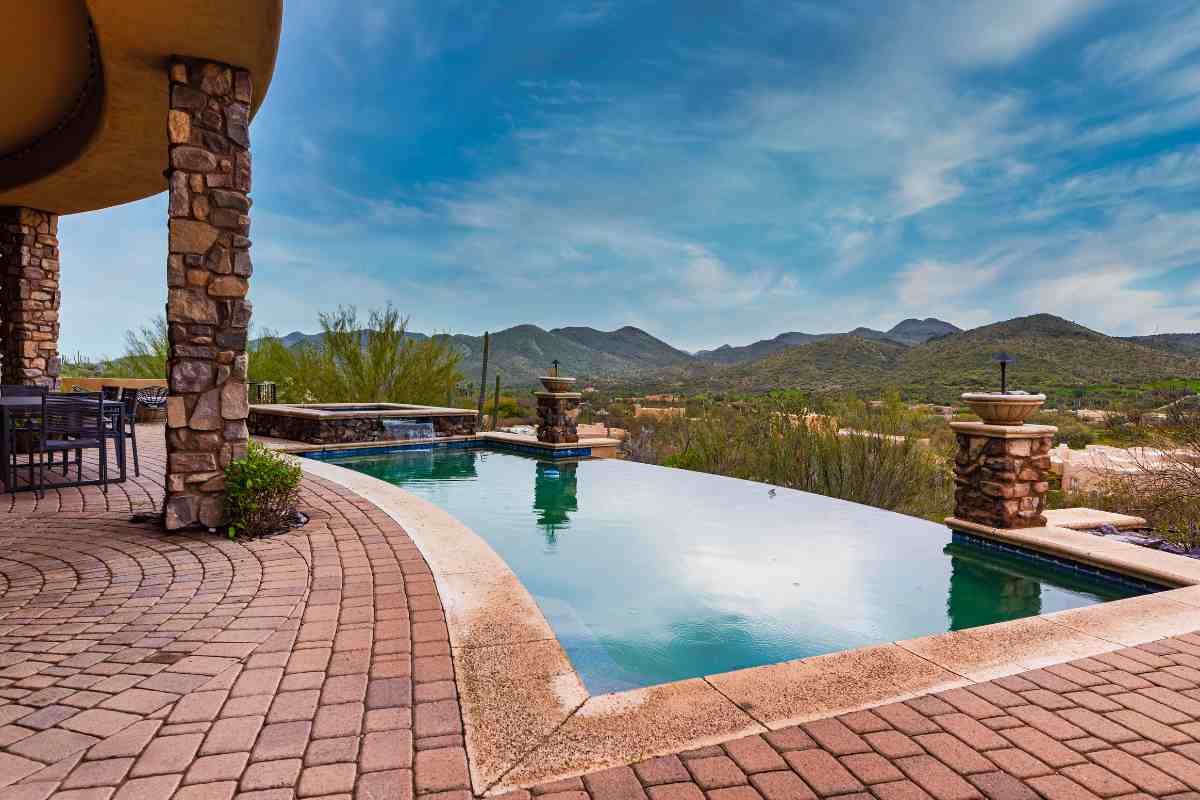 4. Casa del Arbol – Temecula
Tuscany meets Temecula at Casa del Arbol, this star-studded stay located in the rolling hills of our favorite part of wine country. It's one of our faves for its pool, terrace, private hiking trail, and basketball court.
We're not the only ones that have a soft spot for this stay – Casa del Arbol was featured on the Emmy award-winning TV show, Staycation! Click here to see the video.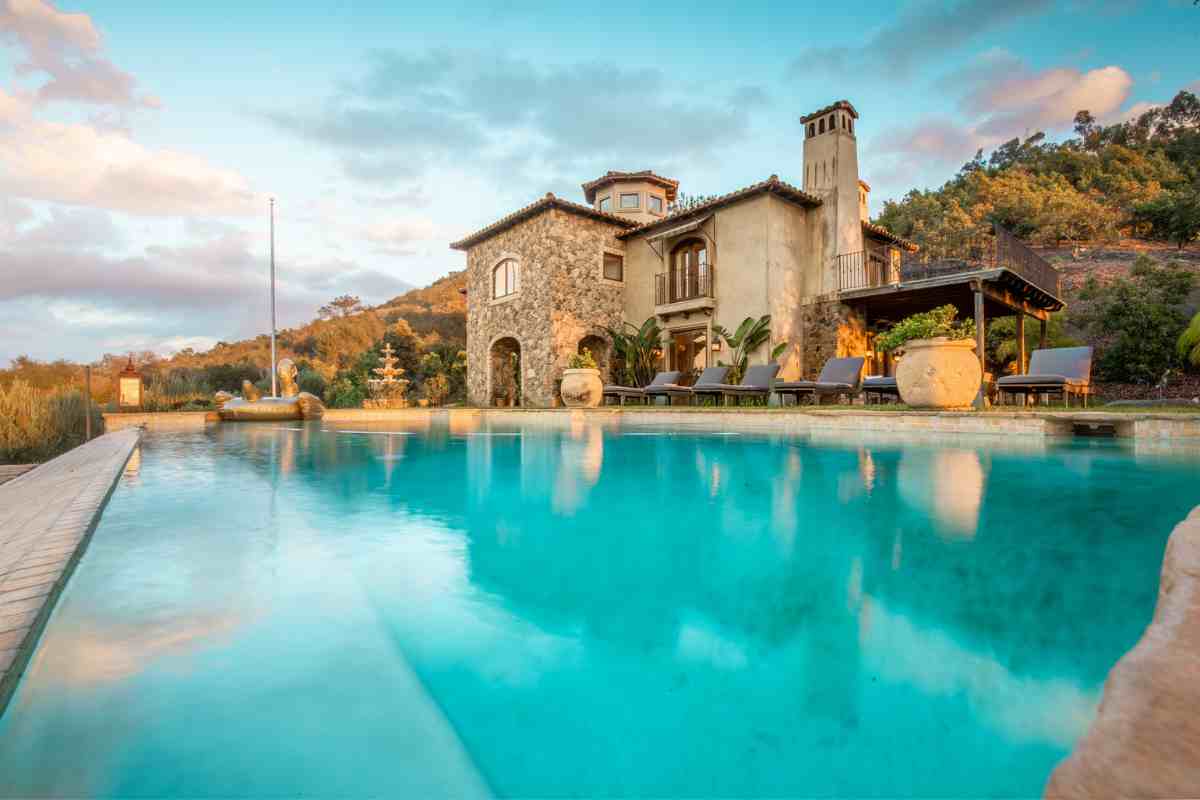 5. Chardonnay – Sonoma
Okay, we're not trying to brag here, but this Sonoma vacation rental was also featured on Staycation. Check out the video here, or stay here and let us lull you with all its amenities. Chardonnay comes complete with an infinity pool (obviously), a billiards table, al fresco dining, stunning vista views, and vibey string lights for all your photo ops.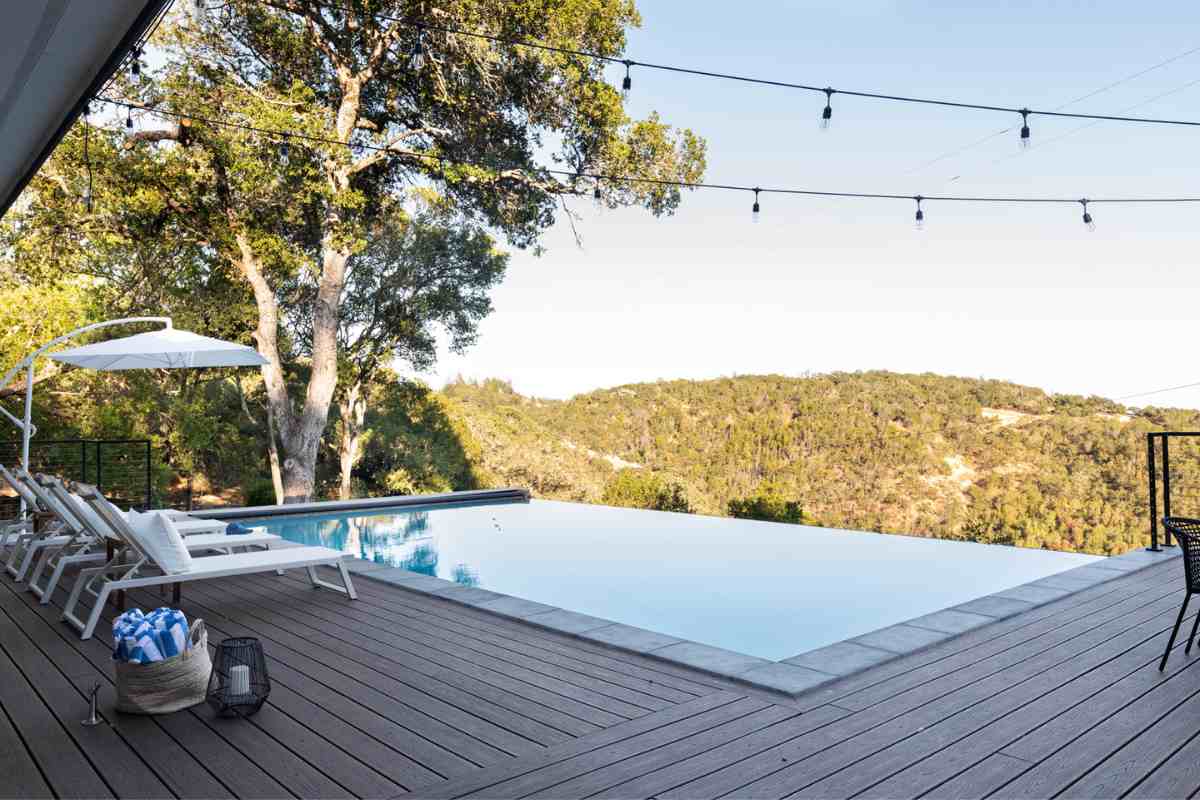 6. Warhol – Temecula
So you have a lot of friends? Take them to Warhol. This Temecula vacation rental can fit up to 28 guests. We're not even sure if a group text can sustain that many people, but if you've got that many friends, cheers to you. This stay boasts an infinity pool, hot tub, pool table, ski ball table, shuffleboard, ping pong table, fire pit, balcony, and tons of board games.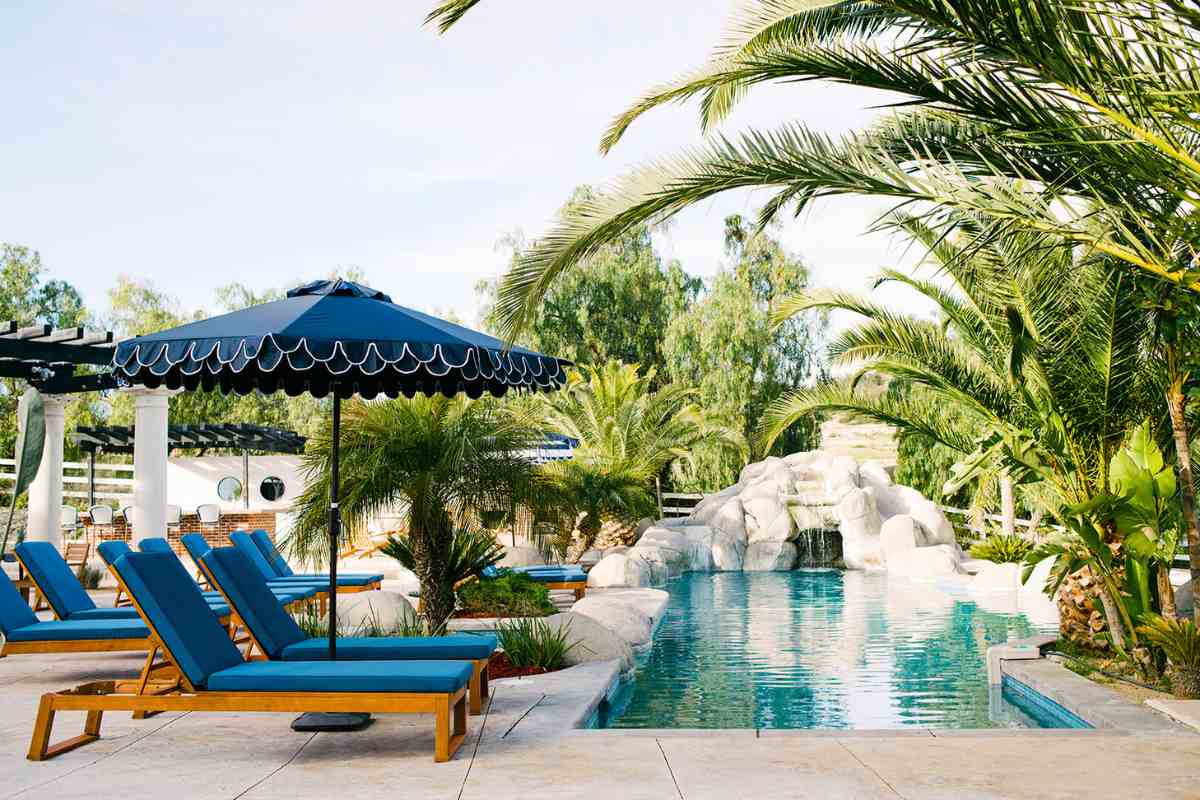 7. Belleza – Sonoma
Bellissima? No, we said Belleza. Say hello to Sonoma at this hilltop home with a plentiful selection of outdoor seating, an outdoor grilling lounge, and ping pong. Enjoy multiple balconies, an inner courtyard, floor-to-ceiling windows, a chef's kitchen inside, and a stone oven outside. When you're ready to play, start a game of pool or shuffleboard. Oh, and we almost forgot to say, soak the day away in the infinity pool.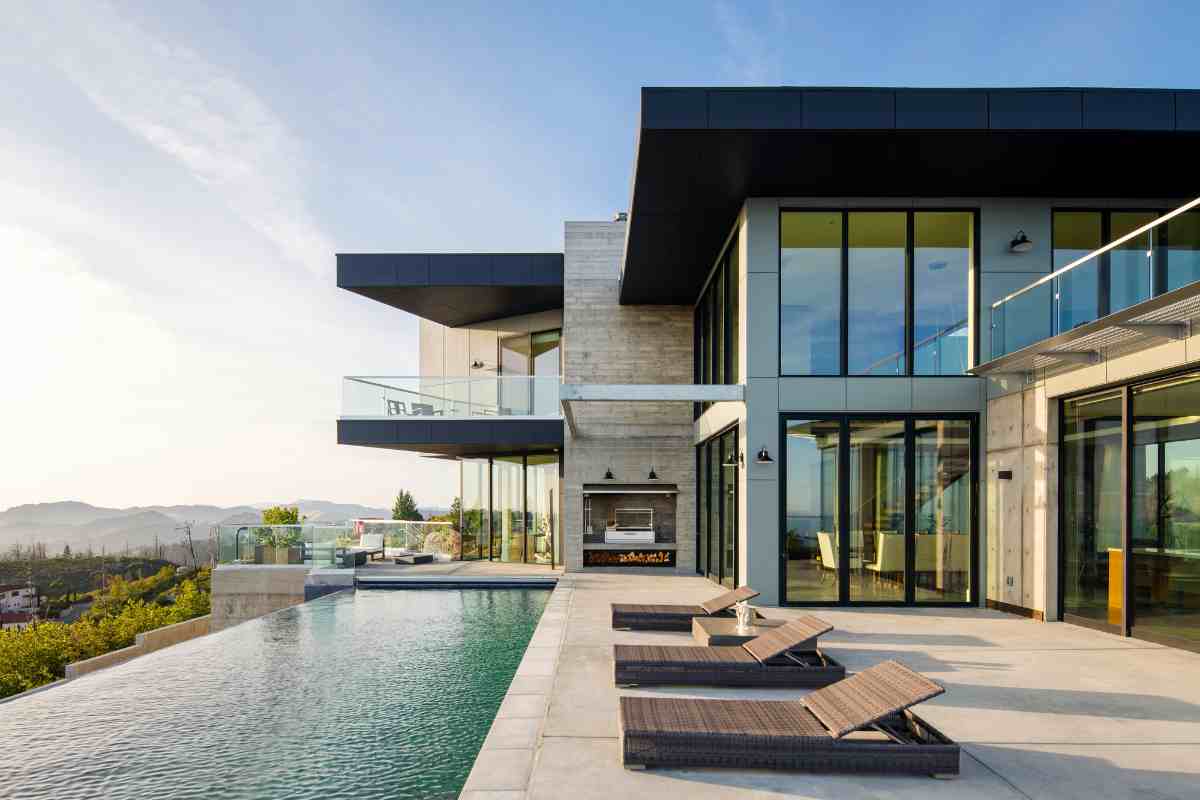 8. Owl's Nest – Temecula
Ok, last time we'll flex it, but here's another stay that made it to Staycation. Owl's Nest is a Temecula vacation home with room for up to 20 guests. It comes with a foosball table, billiards table, sauna, spa-style dual showers, an infinity pool, and a hot tub. Don't believe us? Watch the video here.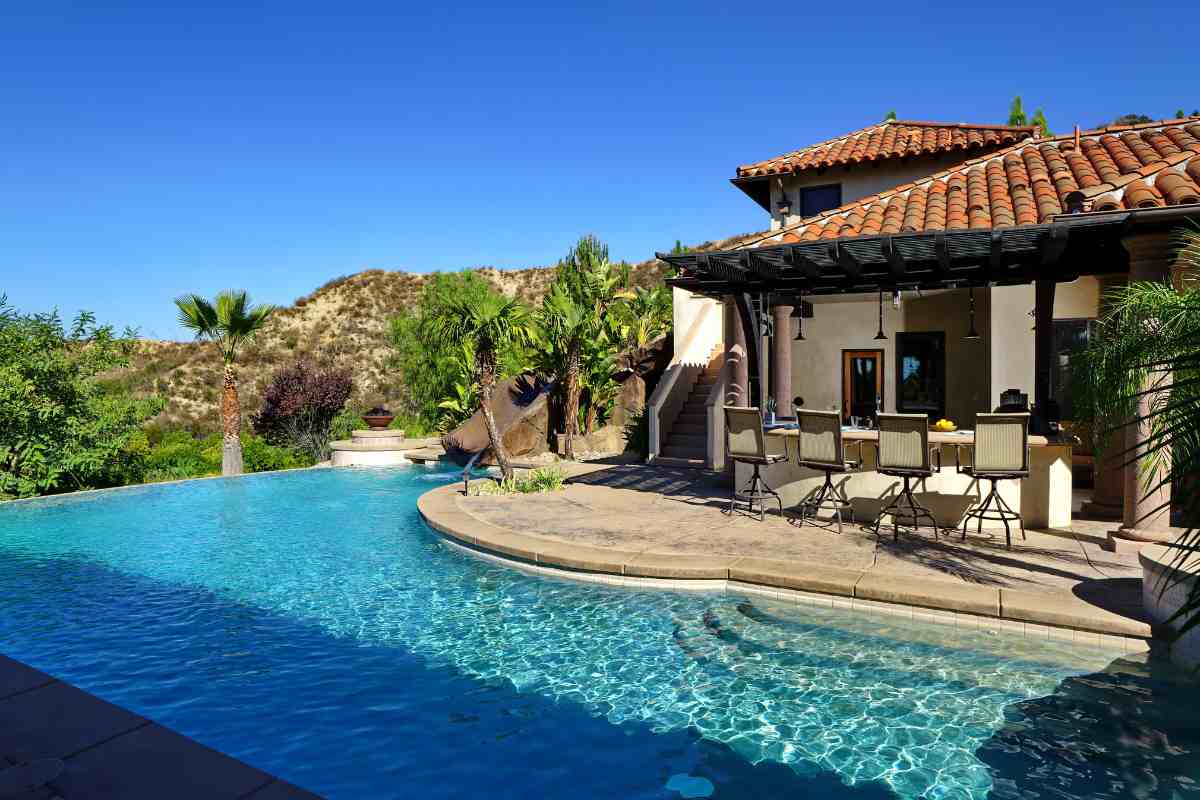 The inspo doesn't stop here. Apart from its seamless group travel experience and a plentiful selection of luxury in-app upgrades, AvantStay homes are in primo locations – even more than what we just covered in this article. Click here to see all of our destinations and we'll see you soon!