Looking for the best restaurants in ATX? Let's taco 'bout it (breakfast tacos, specifically).
Whether you're visiting for the first time or just want to spice up your dining experience at home, you're entering a foodie's heaven here. From someone who used to be an Austin local (expat if you will), this lineup is filled with all you need from breakfast tacos to ramen, sushi to specialty pizza, and Tex Mex to BBQ. Even if you're not hungry right now, you definitely will be after reading this. Bon appétit!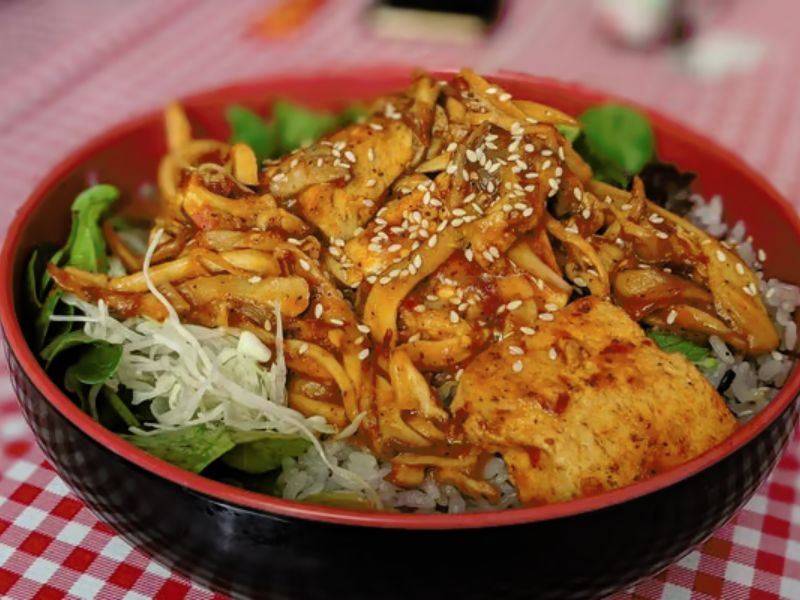 Koriente
Located in downtown Austin is a hidden gem known as Koriente – a pan-Asian restaurant and tea house managed by owner Jay Lee and his mother. They treat customers to a diverse array of balanced and delicious dishes, catering to every dietary preference from vegan to gluten-free. Some of our favorite dishes include miso-honey-glazed mahi mahi, curries with rice medallions, and japchae. You can order takeout, but we recommend dining in for the full experience.
Ramen Tatsu-ya
Ramen Tatsu-ya is a collaboration between local chefs and DJs, Tatsu Aikawa and Takuya Matsumoto. The duo met when they were hip-hop DJs in the Austin scene and the rest is history. From their legendary broth to the best backyard in all of ATX, this spot is a must-see.
Bufalina Pizza
Craving pizza? Head to Bufalina. Owner Steven Dilley and team are here to wow with Neapolitan-style pizzas. The margherita pizza here is always a winner, but don't miss out on specials like their potato and Parmesan pie. As far as salads go, we recommend the stracciatella and Caesar salads. And wine connoisseurs, you're in luck with two wine managers and a director on staff – the selection here is everything.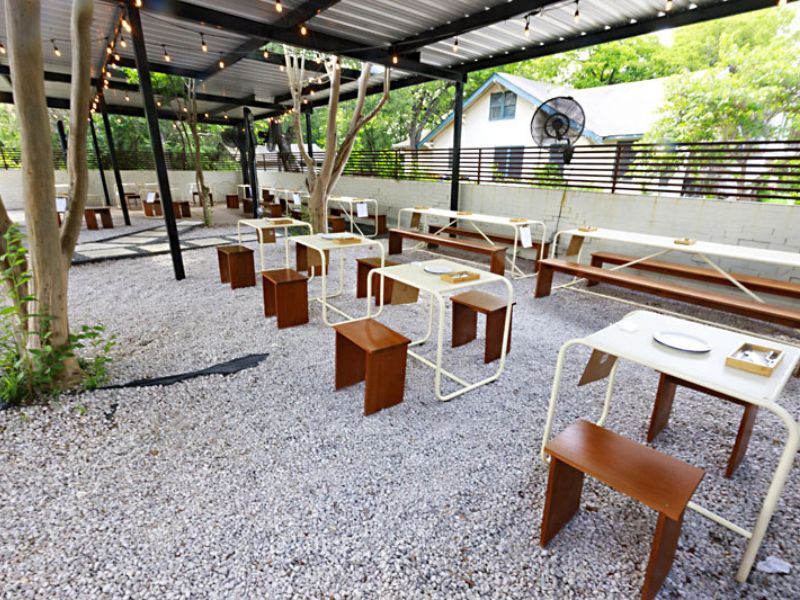 Birdie's
If there's one thing I miss most about living in Austin, it's a trip to Birdie's. This is one of the best laid-back wine bars in East Austin. It won Austin's Best Neighborhood Wine Bar back in 2021, has an adorable patio, and features an ever-evolving menu with gorgeous dishes. A trip here ensures delicious handmade pastas, steak and vegetables, and seasonal appetizers that go perfect with their wine collection. Make sure to save room for dessert!
Nixta Taqueria
Chef Edgar Rico and Sara Mardanbigi co-own this charming and quirky taqueria with multiple patios and a carefully curated natural wine list. Nixta Taqueria's culinary skills shine through with modern, flavorful takes on tacos and tostadas, making it one of our favorite spots in East Austin.
Lin Asian Bar + Dim Sum
Chef Ling Qi Wu oversees several restaurants across Austin. But it is here at Lin, her first restaurant, where you can truly experience her forte—simple yet refined Chinese and pan-Asian delicacies, ranging from her treasured soup dumplings to delectable Hakka eggplants and admirable salt-and-pepper lobster tails. Hungry yet? Same.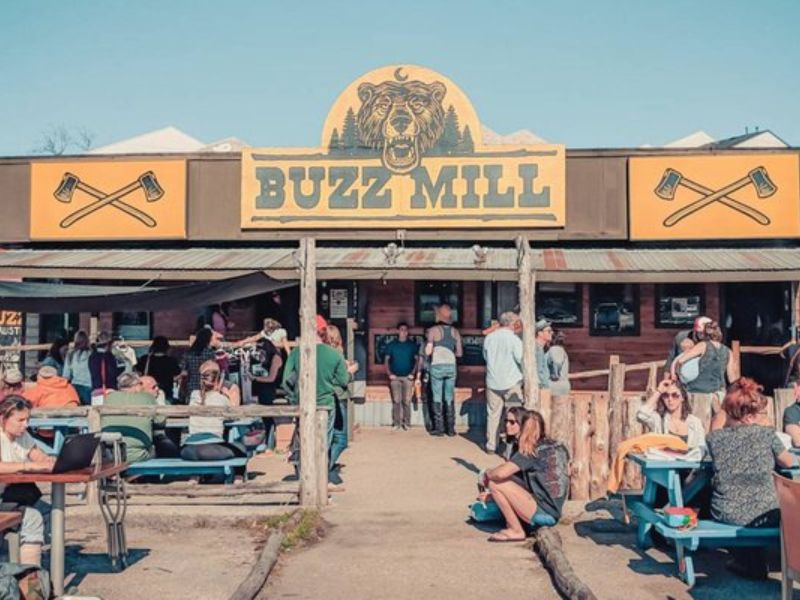 Buzz Mill
Two words: breakfast tacos. This trendy 24-hour hangout, tucked away in the unassuming heart of Riverside, serves up some of our favorite brekky tacos. Paired with their honey lavender latte, you've scored a perfect morning. Come to Buzz Mill later for happy hour or a comedy show where you can enjoy their homemade infused vodkas and a wide range of eats from one of the many food trucks outside.
Stubb's
Stubb's is a legendary must-have for all BBQ enthusiasts. With its rich history and delectable smoked meats, Stubb's has earned a reputation as a local favorite and a go-to spot for visitors alike. On summer nights, you can step outside for live music at Stubb's Amphitheater—the best place to dance off that pulled pork sandwich you just devoured in 5 seconds.
Kitty Cohen's
Kitty Cohen's is a trendy restaurant and cocktail bar just oozing with retro charm and laid-back vibes. Known for its chic and stylish poolside setting, this hotspot is the place for cooling off on hot Texas days while sipping on creative and refreshing cocktails and snacking on light bites.
Mour Cafe
Mour Cafe is a farm-to-table gem with a dreamy patio and cozy seating. This charming cafe is beloved for its delectable menu, offering a healthy range of comfort foods, artisanal coffee, and charming baked goods.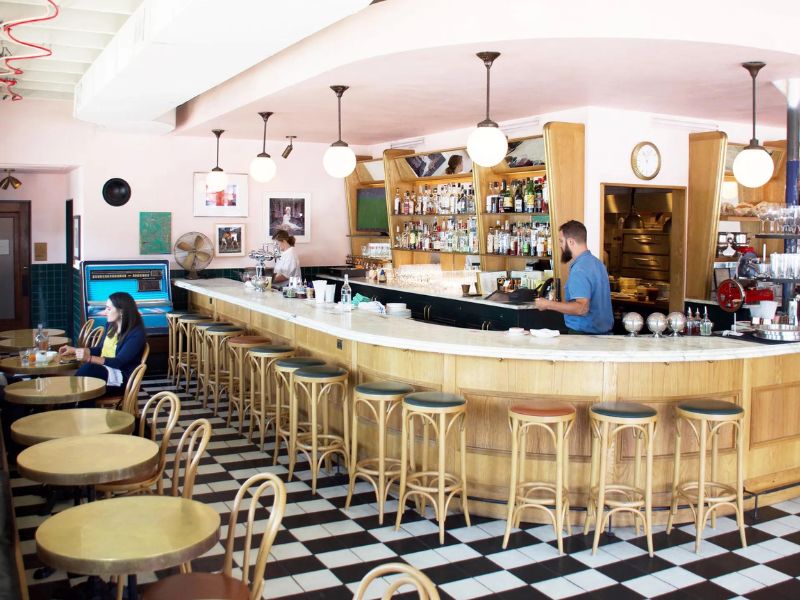 June's All Day
June's All Day is giving us all that Parisian bistro charm with a modern twist. This trendy spot is renowned for its delectable all-day dining options. If you're brunching and feel a little rough from last night, we recommend their chicken sandwich—it's everything.
Bar 508
This wouldn't be a proper Austin blog without including our favorite mezcal bar. Bar 508 is one of the most vibrant buildings found in the cultural district with a variety of sweet and spicy mezcal cocktails. Order the El Diablo, a delicious concoction of mezcal, blackberry, cassis, lime and ginger beer. When you're nice and hungry, go next door to Pelóns for world-class Tex Mex.
1618 Asian Fusion
1618 Asian Fusion is home to exactly that, a fusion of Asian dishes. From Vietnamese to Thai, Chinese and Singaporean food this spot caters to every taste bud. We recommend going for Dim Sum Brunch on Sunday and getting their shrimp and chive dumplings or liu sha bao (salted egg yolk lava steamed bun) – and a bottle of champagne, of course.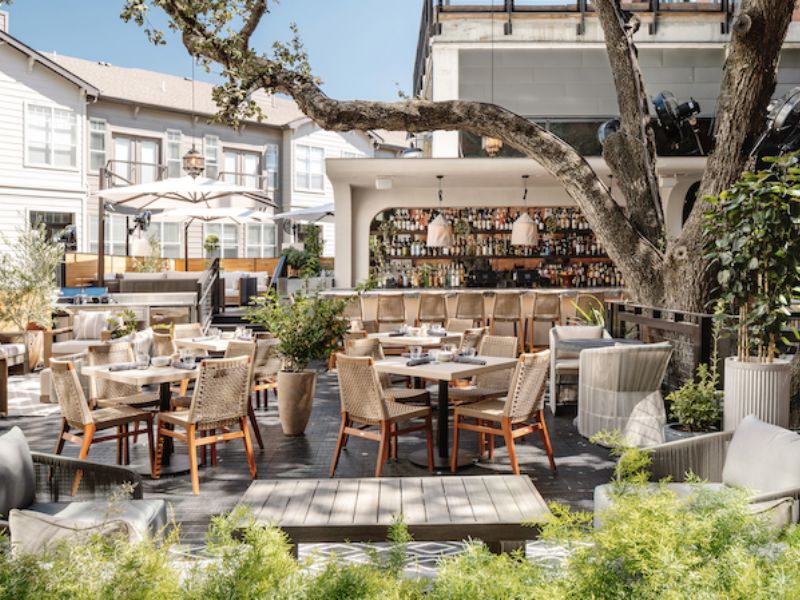 ABA
Bringing Middle Eastern influences with a Texan flair, ABA's menu features a wide array of mouthwatering mezze plates, grilled meats, and flavorful seafood dishes. Our dream day at ABA includes dining outside on the charming patio and ordering the spicy lamb ragu.
Two Hands
Come to Two Hands for an unforgettable brunch. Known for their commitment to using locally sourced ingredients, the restaurant boasts a menu with the freshest flavors of Texas. We recommend ordering the coconut yoghurt, the Two Hands crispy chili fries, and the chicken schnitzel roll.
Paperboy
Ok now we're in the brunch mood. Head to Paperboy for obsession-worthy Migas and Texas hash. After you're nice and Paloma'd up, take a walk around East 11th street for cute local shops, like Vintage Bookstore and Wine Bar.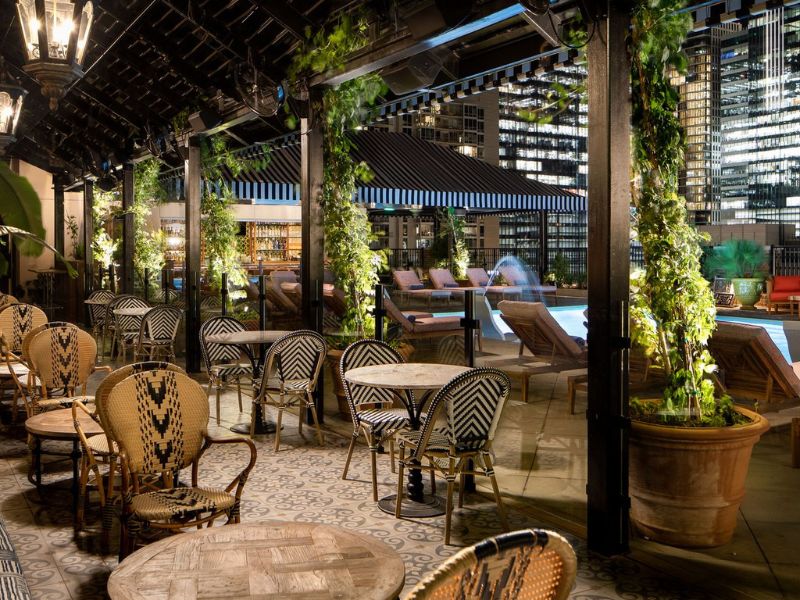 Group Therapy
Group Therapy, located in Hotel Zaza, is favorite amongst locals for its eclectic dining area and diverse menu with a Texan twist on global flavors. Whether you're meeting up with friends for drinks and small bites or indulging in a full meal, Group Therapy is definitely worth a visit.
Iron Cactus
More Tex Mex! Iron Cactus is a beloved Tex-Mex restaurant that has been serving up delicious dishes since 1996. From sizzling fajitas to refreshing margaritas, this spot offers a delightful dining experience that we think perfectly captures the spirit of Austin's culinary scene.
Cenote
Your dream breakfast restaurant patio? Oh, that's Cenote. This quirky and charming cafe is a total treat for your taste buds…and your IG feed. With awe-inspiring breakfast bites, fabulous lattes, and a whimsical ambiance, Cenote is a must-see.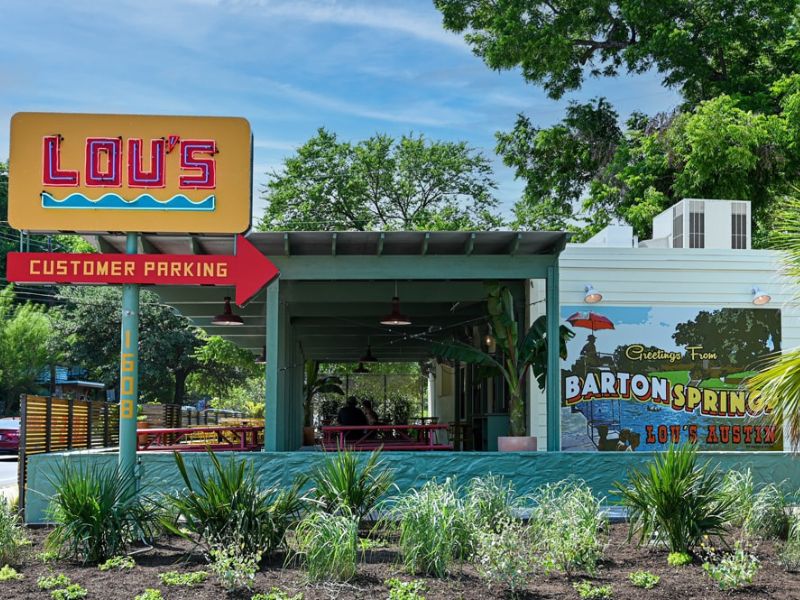 Lou's
Lou is a true foodie's paradise, where every dish is crafted with passion and creativity. This restaurant has gained a loyal following for its inventive and flavorful menu (and mainly its chicken) that deserves a huge thumbs up.
Rosita's Al Pastor
You know the tacos are about to change your life when there's no website. Rosita's Al Pastor is a food truck, drive-thru, and dine-in restaurant located in Riverside. It's in the name, so you know what to do—order the al pastor tacos. Make sure to get one of each of their salsas, too.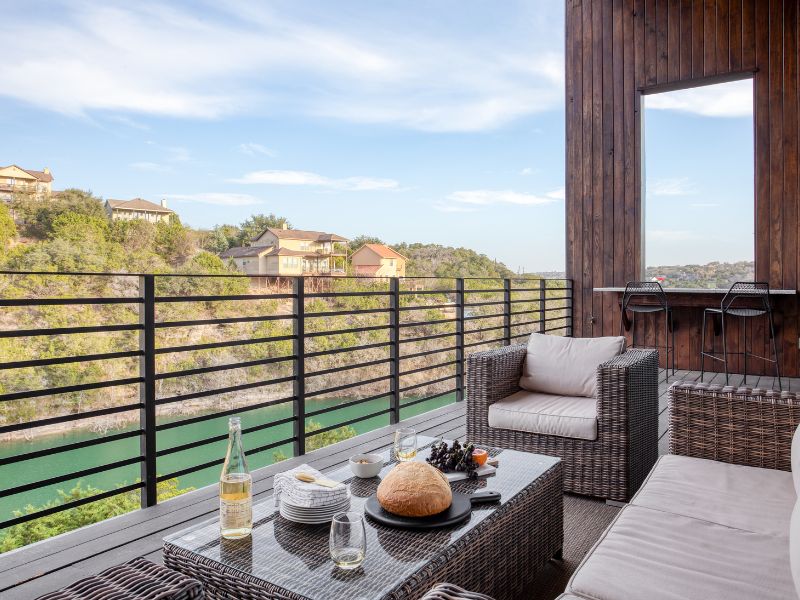 Experience the Best of Austin Dining and Stay with AvantStay
If you're searching for the perfect places to stay in ATX, our Austin vacation rentals have just what you need. Spend the day indulging, then return to a peaceful home-away-from-home with all the amenities you're used to. Comfortable bedrooms, spacious backyards with pools and spectacular views are just some of the things you'll enjoy during your stay. We look forward to having you!
Want more tips for your trip to Austin? See our ATX blogs here: