Located in California's northern Riverside county, Coachella Valley has some of the best eating establishments in California. With growing popularity due to music festivals, film festivals, and sporting events, resort cities like Rancho Mirage, La Quinta, and Palm Springs are home to some of the best food California has to offer.
Our list of the best restaurants in Coachella Valley will help you find dishes certain to please any palate. From sleepy patio breakfasts to happy hour appetizers and elegant entrees prepared by executive chefs, read on to see what culinary delights await.
Located in Indio, California, this popular American-style eatery serves comfort food in hearty portions. Their specialties include traditional french toast, honey-dipped fried chicken, and the popular ribeye dinner with made-to-order onion rings. Breakfast is served at 7 a.m., with an early dinner finishing the day by 8 p.m.; takeout is available for those who want to dine on the go.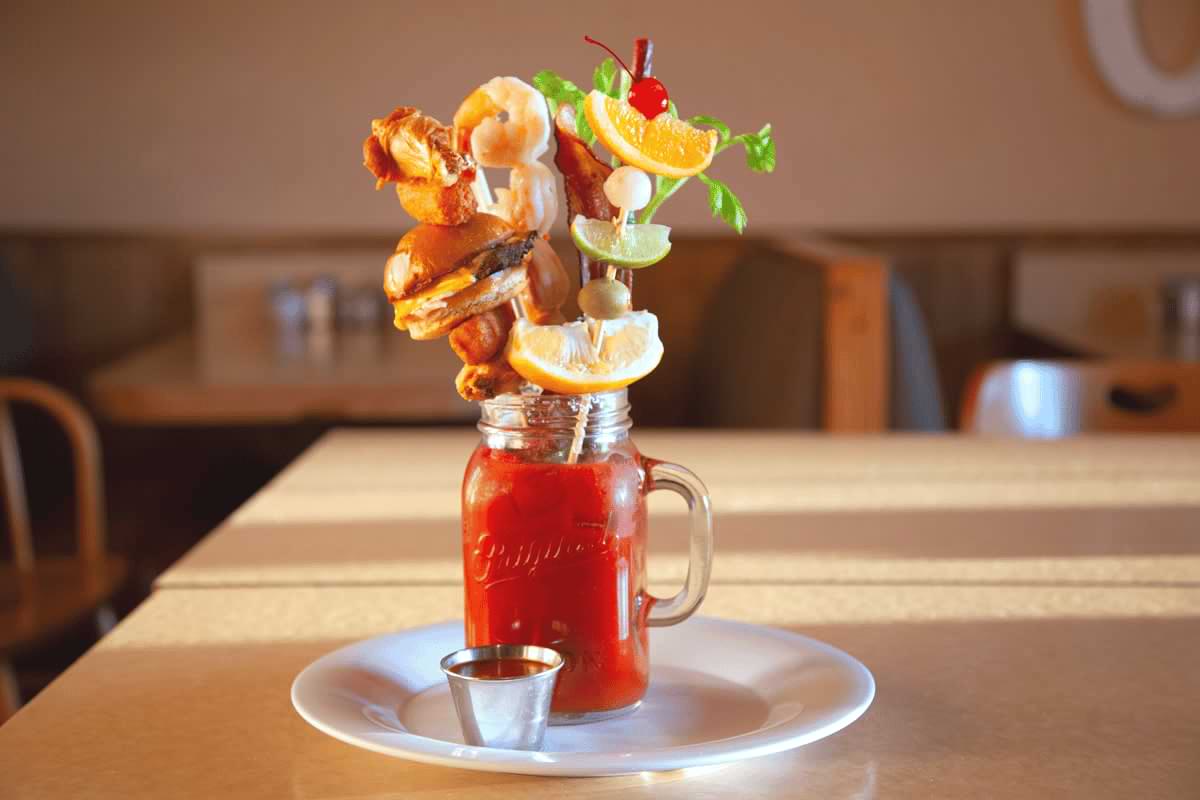 This quaint, locally owned coffee shop can be found on Jefferson Street in Indio, not far from the golf courses and polo club. Delicious handcrafted coffee and tea drinks decorate the menu with an enticing array of pastries, snacks, and sandwiches. Consistently high ratings and reviews give this spot a definite thumbs up. Open 6 a.m.- 4 p.m. daily.
No list of the best restaurants in Coachella Valley would be complete without this locally owned and operated gem that uses fresh ingredients from the surrounding area. Open from 8 a.m.- 9 p.m., you're able to enjoy authentic Mexican food and drinks from sunup to sundown. Can you say, "tacos for breakfast?!". The original location is off of Highway 111 in Indio, however, due to its popularity, two more locations are available to enjoy – 46490 Calhoun St in Indio (yes, this one is inside a convenience store/butcher shop) and 48975 Grapefruit Blvd in Coachella.
Located at the stunning El Dorado Polo Club in Indio, this restaurant offers American and Mexican dishes enjoyed on an outdoor patio that delivers one of the most exquisite and unique dining experiences in the Coachella Valley.
Whether watching the polo action or enjoying the breathtaking mountain view from the field-side outdoor seating and bar, the menu offers a variety of drool-worthy, sharable small plates, salads, sandwiches, and specialty cocktails. Make sure to check when it's open as operating hours depend on the season.
While not technically a restaurant, we had to include this idea. The Food Dept is the place to go for a customized, one-of-a-kind dining experience while staying in the Coachella Valley. Chef Stephen Lee, known for his appearance on FOX's MasterChef, Season 6, crafts a menu to suit any occasion, from a simple picnic, a weekend brunch, or an evening of formality.
Based in Palm Springs, Food Dept will travel to your residence or location for an incredible, curated experience that will leave you wanting more.
Located in Palm Desert, Chez Pierre Bistro offers authentic French fine dining in the desert. With an eclectic menu and extensive wine list, the reviews and ratings all point towards a 5-star memory.
We recommend reservations, as the wait time can be lengthy due to the popularity of this restaurant by locals and travelers alike. Open from 5- 9:30 p.m. daily.
The greater Palm Springs area, home to Leonardo DiCaprio, offers exhilarating vibes and an enticingly beautiful landscape that provides an unforgettable backdrop to some of the best restaurants in Coachella Valley.
Il Giardino's authentic, homemade offerings are prepared by Italian chefs who pay extra attention to taste and presentation. From an afternoon snack to a full dinner complete with wine and dessert, Il Giardino's dining room is open from 5-9:00 p.m., Monday through Saturday, and closed on Sundays.
Touted as an excellent seafood restaurant in Palm Desert, Eddie V's also has the reputation of being a delectable steakhouse, serving some of the most highly rated steaks in the area. Fresh seafood and hand-cut steaks are only some of the menu's highlights.
Mini filet mignon sandwiches are available daily during Happy Hour, and gluten-free options are listed from appetizers through full meals. Open daily at 4:00 p.m., dinner ends at 10:00 p.m., except Fridays when hours extend until 11:00 p.m.
Don't let the name or the rooster fool you. This lovely Palm Springs eatery brings the flavor of Southern France right to your table. Locally sourced and made fresh daily, the menu changes frequently and has offerings such as crepes, french press coffee, and Croque Madame for early-hour diners.
Dinner is prix fixe with selections such as seared crab cakes, duck cassoulet, and a vast array of signature cocktails. Open from 8:00 a.m.- 2:00 p.m. for the best breakfast and lunch, the restaurant reopens from 5:30- 9:30 p.m. for dinner.
Housed in a downtown Palm Springs historical building, this classic French restaurant offers dining alfresco for a romantic setting both indoors and out. Chef Jean-Paul Lair prepares dishes around a whiteboard á la carte menu, a three-course prix fixe dinner, or a Gourmet prix fixe option. The menus change every Thursday.
The wine selection is excellent, and selections will pair perfectly with any meal. Open daily from 5- 9:00 p.m., with special Sunday brunch hours from 11:00 a.m.- 2:00 p.m.
This Indian Wells spot serves coffee made from small batches of locally roasted beans from Joshua Tree Coffee Company. Specialty coffee drinks, teas, pastries, bagels, and their ever-popular avocado toast highlight the menu with friendly service that will leave you smiling.
Gluten-free options and sugar-free options are available, as well as cozy indoor and outdoor seating. Open daily from 6:30 a.m.- 5:00 p.m.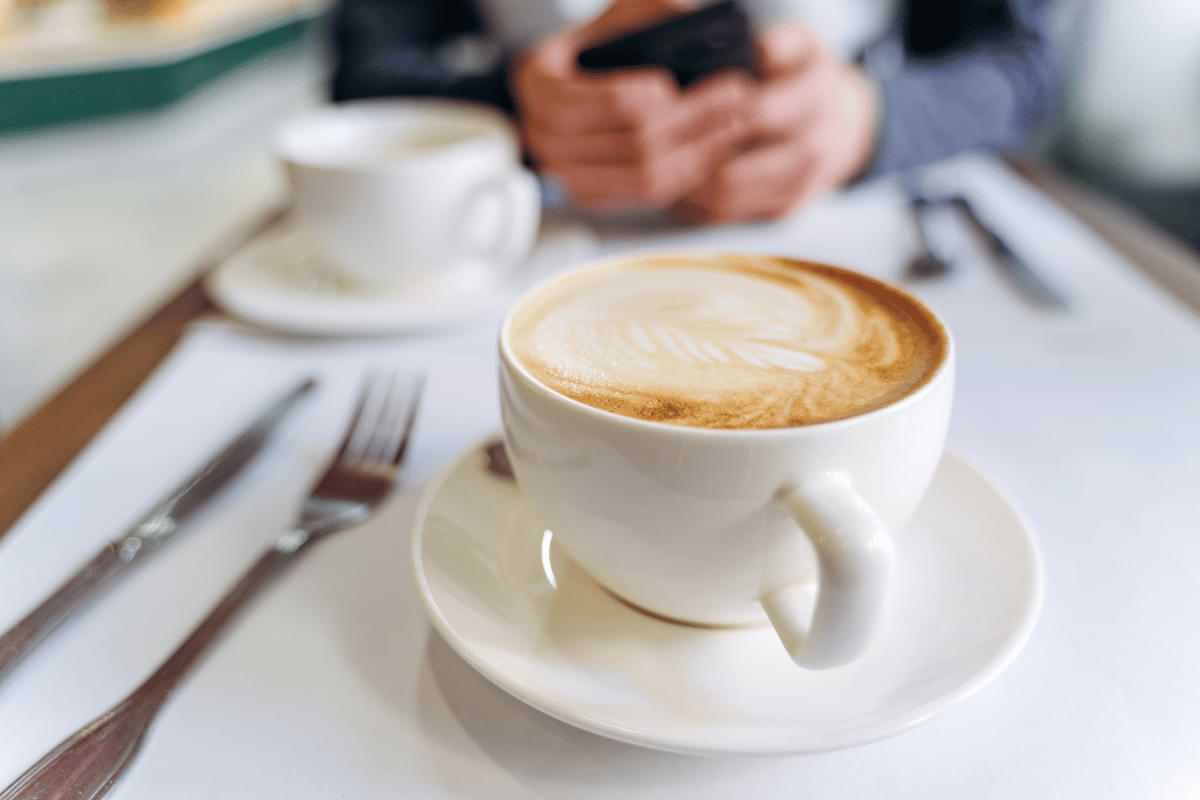 The Palm Springs location mirrors its sister location in Los Angeles. Owned by Chef Michael Beckman, Chef de Cuisine Beren Ekine-Huett, and Sous Chef Matt Berman, they specialize in an exotic mix of dishes from small plate appetizers to a dry-aged 18 oz ribeye dinner for two.
The bar is a true adventure in creativity, and foodies will rave about this James Beard awarding winning restaurant. Workshop Kitchen and Bar is open from 5- 10:00 p.m. daily.
Voted the best breakfast, brunch, and farm-to-table menu over multiple years is this delightful restaurant named after two grandmothers.
The menu explores comfort food with a twist, and features items like a short rib scramble and blackberry custard french toast. With locations in Palm Springs and Desert Springs on the Gardens on El Paseo, Wilma & Frieda is open daily from 8:00 a.m.- 2:00 p.m., while its Palm Springs location has dinner hours Thursday through Saturday from 5- 9:00 p.m.
Ready for the best margaritas in the Coachella Valley? Then you've come to the right place. Located off of Jefferson Ave in Indio, this locally owned and operated spot adds taste and authentic flair to their menu items with selections such as a trash burrito (a little bit of everything!), enchiladas, a kid's menu for the smaller guests, and fried ice cream to finish the night.
Locally owned and operated, the staff Remember to try their Tamarindo Margarita or a Soul-Strong Margarita. Open daily from 11:00 a.m.- 9:00 p.m.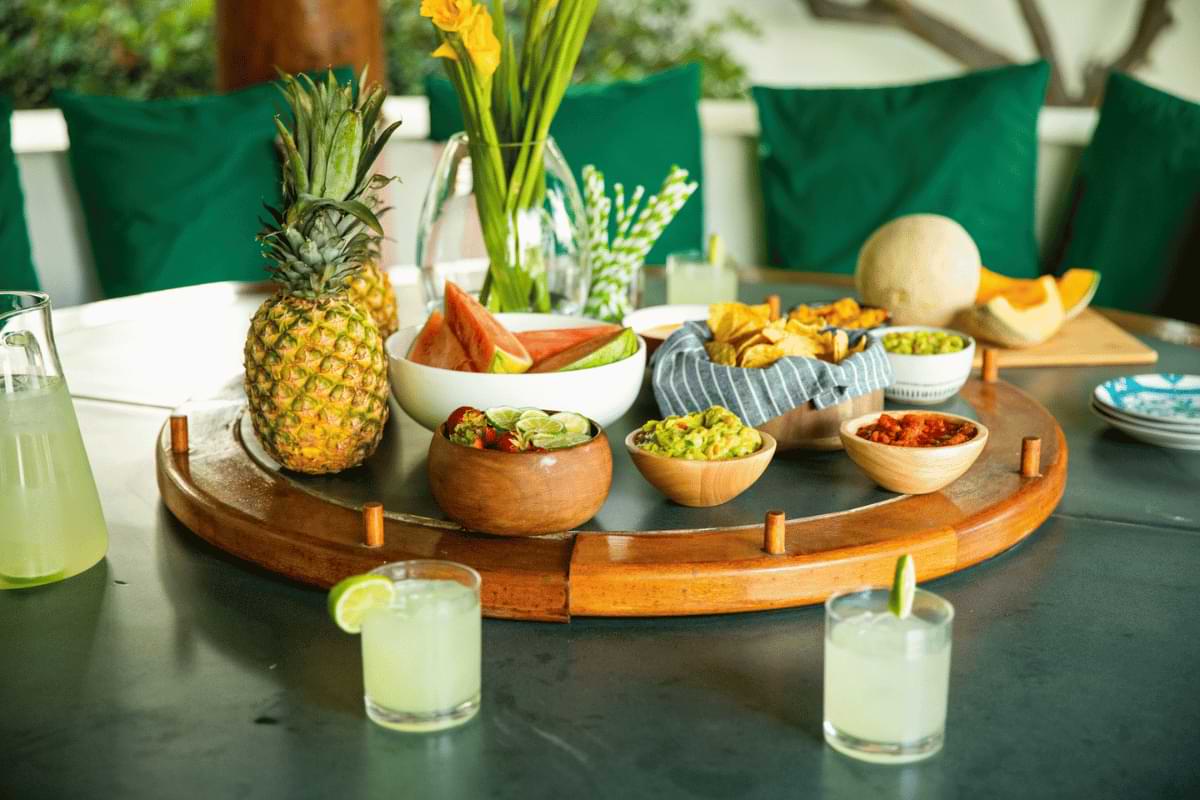 If pho is what you're craving, then look no further. Located in La Quinta, this casual dining atmosphere offers dine-in or takeout options, including pho (noodle soup), bun (vermicelli bowls), bahn mi (sandwiches), com dia (rice plates), and other Vietnamese specialties. Known for its friendly service, this gem always hits the spot. Open daily from 11:00 a.m.- 9:00 p.m.
Follow the locals! This La Quinta spot is easy to miss in a location with bountiful places for Mexican food. However, don't ignore this taco stand.
There is no seating, but don't let that deter you from grabbing an order for an impromptu picnic in the beautiful area surrounding La Quinta. Where else can you find a shrimp and octopus cocktail, a cold beer, tamales, burritos, and freshly made-to-order tacos ready in a snap?! Answer: Nowhere!
Open from 6:00 a.m.- 7:00 p.m. Monday through Saturday and 8:00 a.m.- 5:00 p.m. on Sunday.
Featured on OpenTable's top 100 list for outdoor dining restaurants, Chef Copley defines their menu flavors as upscale American cuisine with nuances borrowed from Europe and the Tropics.
Situated in a lovely cottage formerly owned by Cary Grant, this stellar restaurant offers unrivaled outdoor seating perfect for any size dinner party. Because it's only open for three hours a day (5:30- 8:30 p.m.), reservations are highly recommended.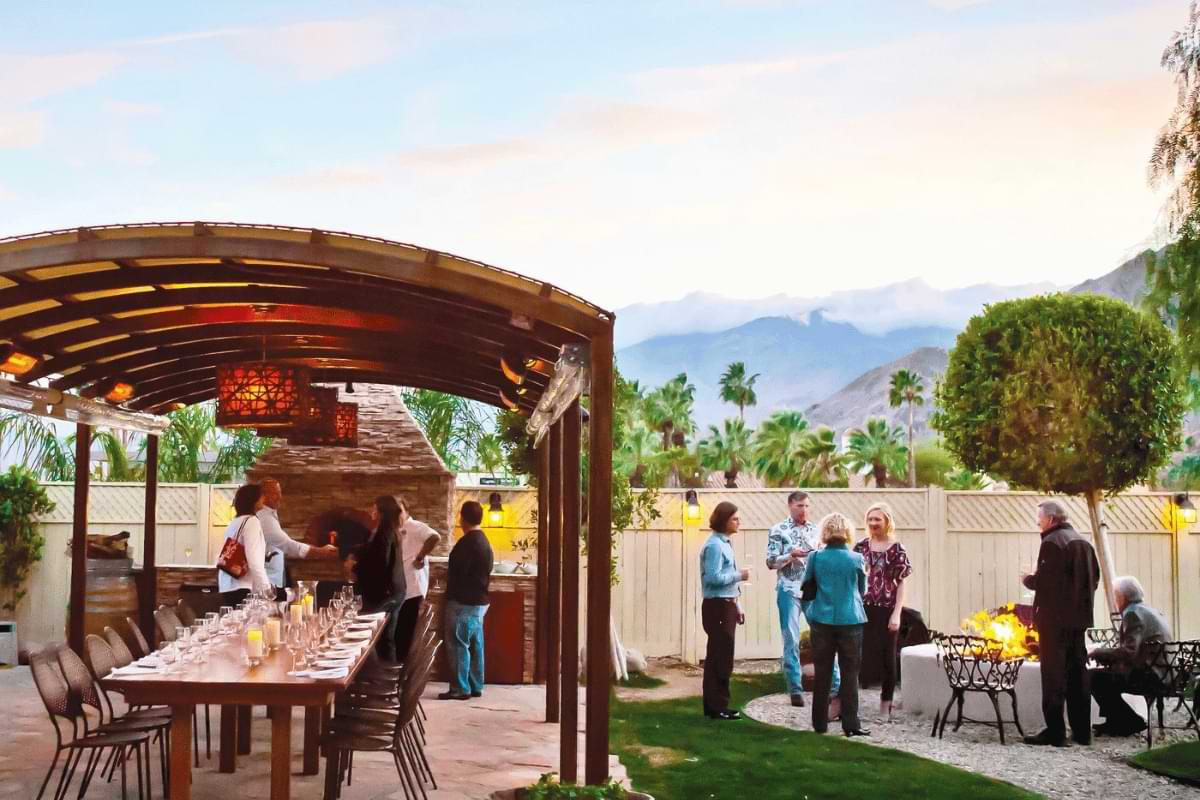 Every list needs a dessert shop, and this one is no different. This sweet treat restaurant is located in Indio and operated by a husband and wife team. It has an incredible flavor selection of raspados made with fresh fruits and local ingredients, perfect for cooling off during those hot weather days.
You can swing by after dining at one of the other restaurants on this list, or you can make a whole meal out of dessert!
With a reputation for welcoming service, scrupulously clean conditions, and raspados that cannot be beaten, they are open daily from 11:00 a.m.- 9:00 p.m.
Final Thoughts
With endless culinary possibilities, the Coachella Valley clearly offers some of the best in California cuisine. From freshly brewed coffee companies to comfort food cafes and James Beard award winning eateries to innovative Mexican fare, we're certain you'll find your next favorite on our list. Your palate will thank you.
Planning a trip and not sure where to stay? Be sure to check out our plentiful selection of Coachella Valley vacation rentals.