Ready to create a five-star guest experience and increase the return on your vacation rental investment? A great starting point is by adding experiential elements and sought-after amenities to your home. Vacation rental amenities help create an exceptional guest experience, drive more positive reviews, and ultimately increase your rental income. This article is the first of a series breaking down popular amenities and the advantages they create, by market type. Keep reading to discover our top amenity picks for desert vacation rentals.
The importance of vacation rental amenities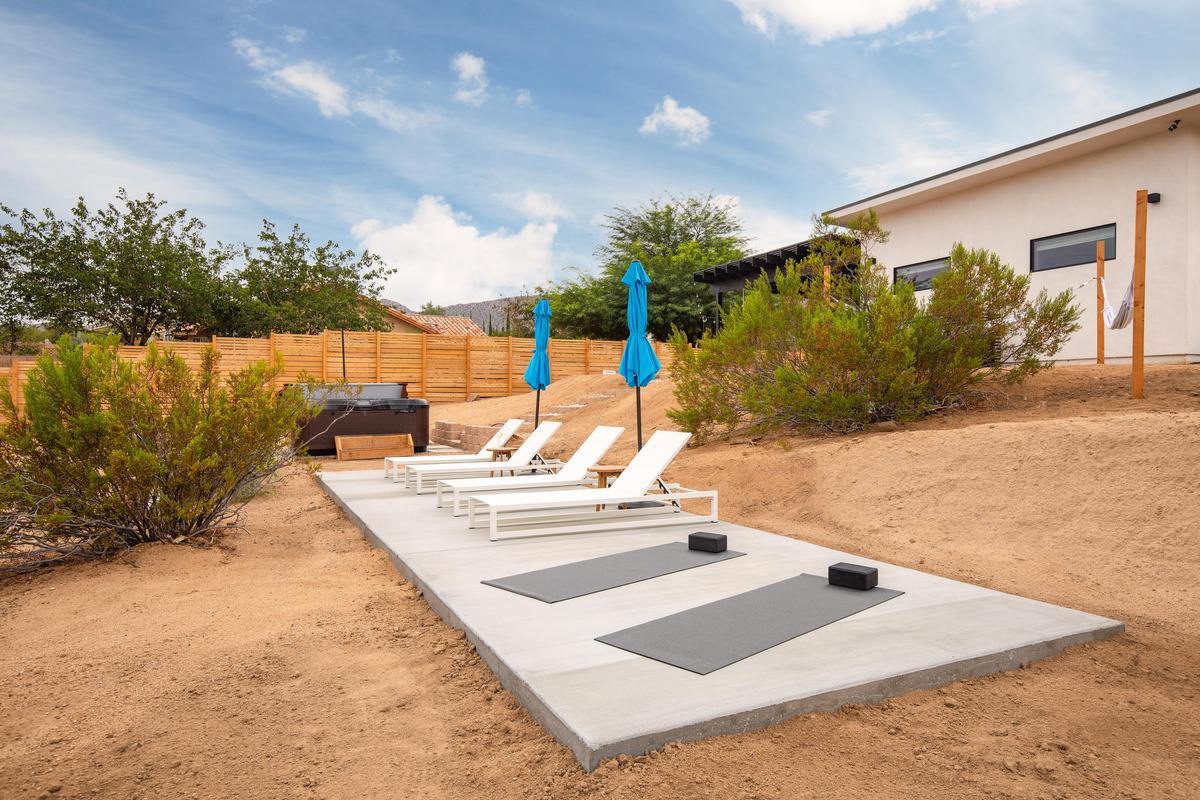 In competitive markets, like Joshua Tree and Coachella Valley, the vacation rentals that are going to get more bookings and drive strong returns are the one-of-a-kind and exciting homes that stand out from the rest. If you have unique amenities, like a yoga deck or bocce ball court, showcase these in some of the first photos on your listing page to grab guests' attention. Before we reveal what the top desert vacation rental amenities are, let's cover the benefits of investing in interior design and luxury amenities.
Attract more guests
58% of millennials make their booking decision based on the first five photos of the home. Professionally designed properties with new furnishings, stylish decor, and top-of-the-line amenities attract guests who appreciate and respect the elements that make your home unique.
Earn higher ratings
Homes with thoughtfully designed interiors and amenities are directly linked to higher ratings and referrals from guests. An appealing and comfortable home where guests can gather and entertain has a proven positive effect on the guest experience.
Increase your revenue
Helping homeowners choose and install the right amenities is just one part of how AvantStay maximizes your property's value and increases your profit by up to 20-30%. You'll notice a surge in bookings as guests prefer to stay at properties with professionally designed interiors and experiential amenities for the whole group to enjoy.
Best vacation rental amenities for desert homes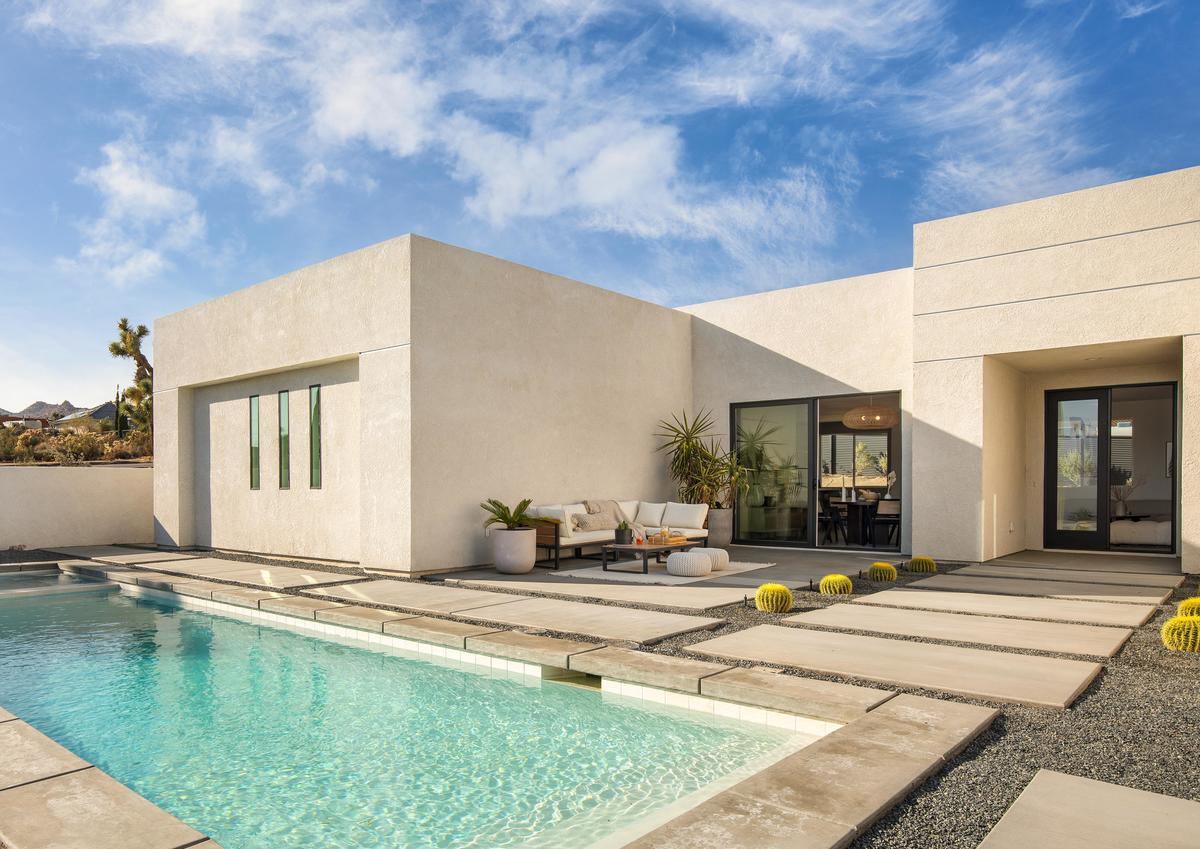 Vacation rental amenities can make the difference between a four and five-star review. But which amenities are guests looking for? We dove into our data to discover what amenities drive the greatest returns in our desert vacation rentals.
Pools & spas
Allow guests to soak up the sun or comfortably stargaze on chilly desert nights with a pool and hot tub. Adding a pool and hot tub to your property is the #1 investment you can make. While cowboy tubs are great for Instagram pics, new build pool and spa assets drive greater returns for our Joshua Tree homeowners. Below are our findings for Joshua Tree homes over a 12-month period:
New build pool and spa assets generate 30% higher RevPAU (revenue per available unit) compared to standard pool and spa assets and cowboy tubs
Homes with both a pool and spa see 112% higher ADRs and 179% higher RevPAU than homes with neither
Homes with both a pool and spa see 12% higher ADRs and 17% higher RevPAU than homes with just a pool
Outdoor sport courts
Guests will love to engage in some friendly competition with an outdoor sport court. Bocce ball, horseshoes, shuffleboard, cornhole, and pickleball courts are great options for desert vacation rentals. According to our research, Joshua Tree vacation rentals with an outdoor sport court drive 14% higher ADRs and 15% greater RevPAU than homes without.
Fire pits, yoga decks, and outdoor sculptures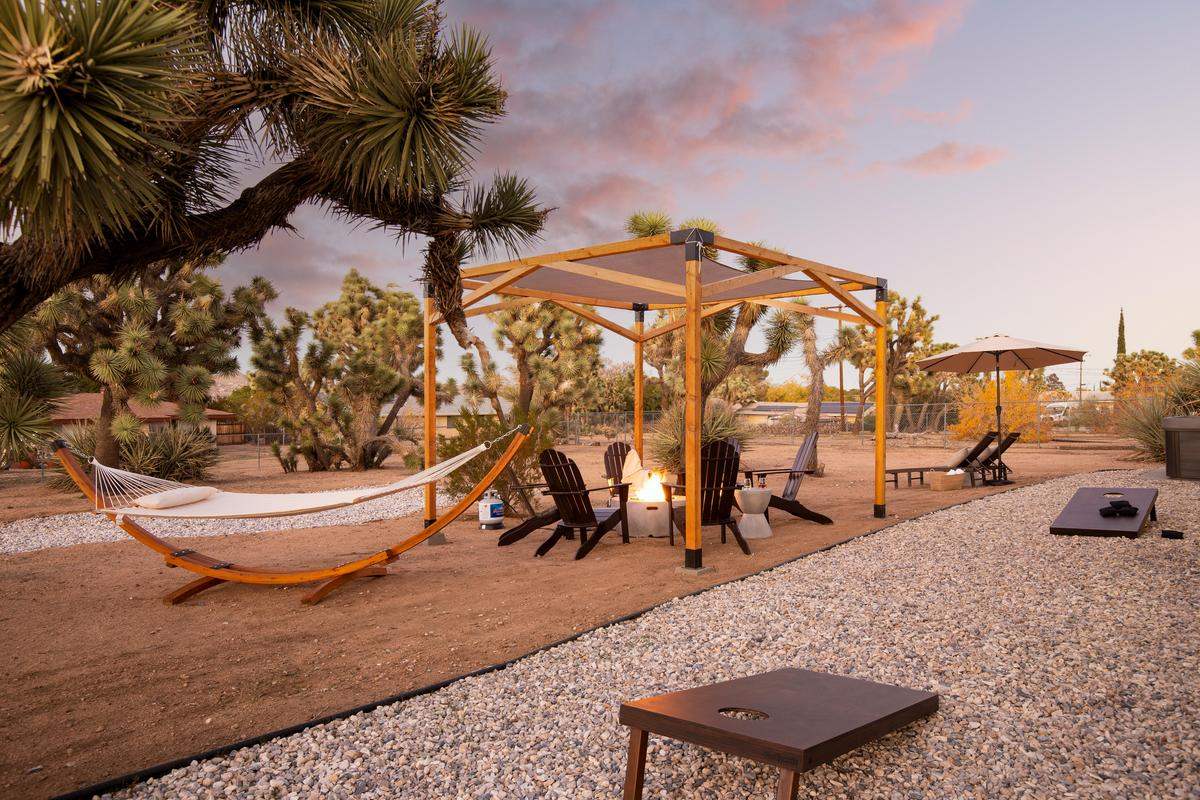 Commit to the zen but funky vibe of Joshua Tree with outdoor elements like a fire pit, yoga deck, and "Instagrammable" sculptures. These amenities are typically a low-lift to install and offer a minor impact on ADRs. However, according to market research, homes with some of these experiential elements (in addition to a pool and spa), see higher RevPAU than homes with more bedrooms and only a pool and spa.
Indoor game room
Joshua Tree homes in our portfolio with an indoor game room only see 12% higher RevPAU than homes without. Guests visiting desert markets are usually looking to spend time outside. If you're thinking about adding a game room to your short-term rental, consider investing in a pool and hot tub, or one of the other outdoor amenities listed above instead.
Level up your vacation rental with AvantStay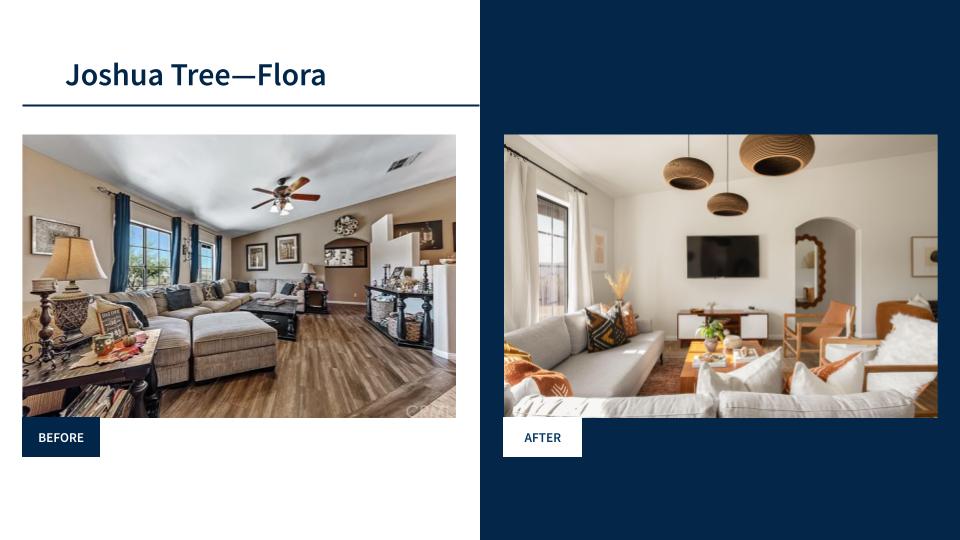 Only AvantStay homeowners have access to our award-winning Interior Design team that elevates homes in under nine days, instantly increasing your home's equity and maximizing your ROI. We believe the best accommodations are designed to enhance every aspect of a guest's travels, which is why we transform beautiful homes into incredible experiences that foster unforgettable memories.
We help procure high-quality, durable furniture and upscale amenities, and coordinate delivery and installation on your behalf so you don't have to lift a finger. Our thoughtfully designed spaces encourage gathering and allow guests to make the most of their time at your home—leaving them recharged and ready to write a five-star review!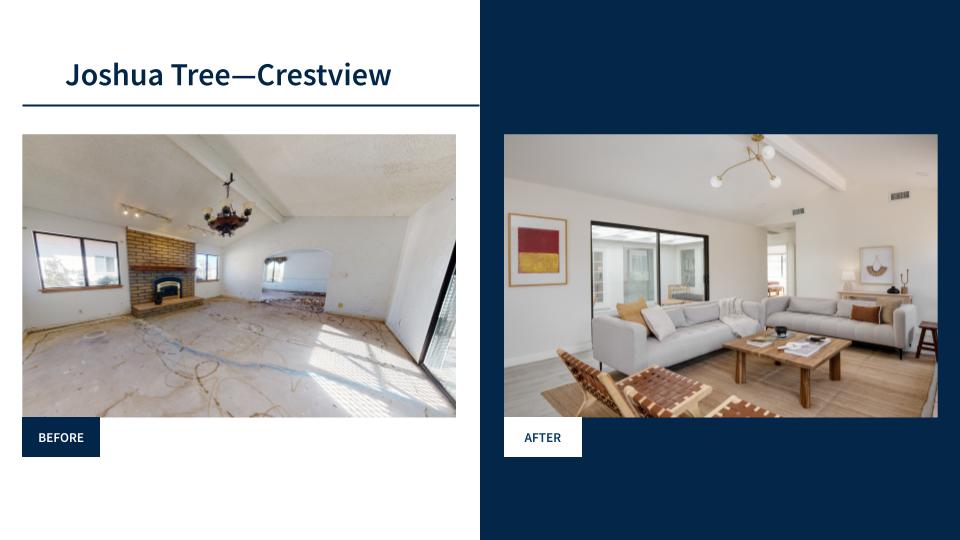 Are you looking to upgrade your vacation rental design and amenities? Our interior designers can create a custom, locally inspired space that guests will love. If you're interested in learning more about AvantStay's design, procurement, and vacation rental management services, our team of experts is ready to help. Get started today!