Nothing in the world rivals the wineries and vineyards in Paso Robles. With over 40,000 acres of vineyards, 200 tasting rooms, and over 400 different types of juicy grape varieties, it's easy to see why Paso Robles is the world's number one destination to visit when you want to taste and learn about wine.
But beyond that, Paso is like a treasure chest full of fun activities that make this seemingly small town an interesting vacationing spot. Whether you want to spend time indoors or outdoors, there's never a dull moment in Paso. From exploring the food to engaging with the locals, the culinary creativity and deep-rooted culture of the people here remain unparalleled.
Wondering what to look forward to on your visit here? Here are the 20 best things to do in Paso Robles.
1. Hot Air Balloon Ride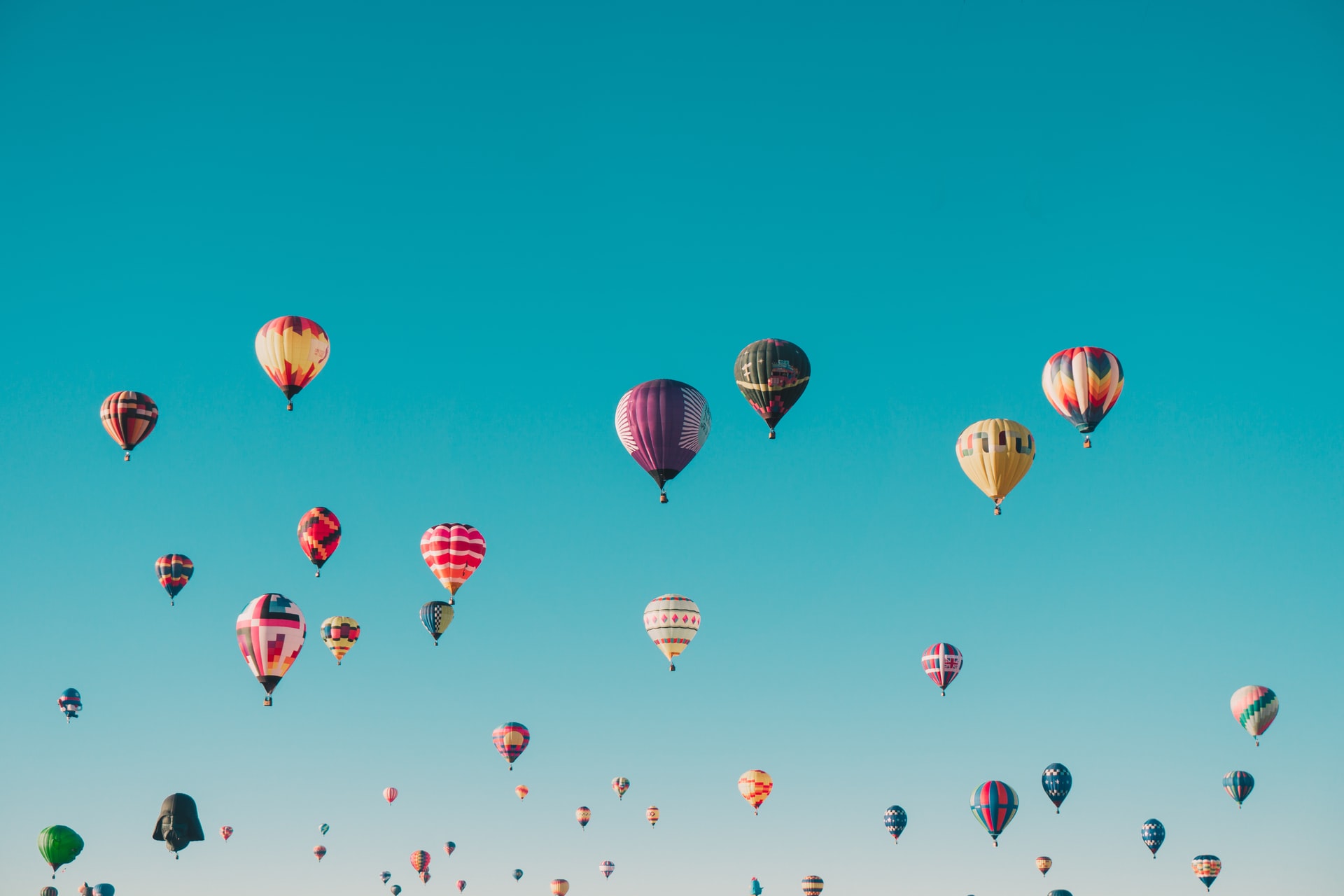 Imagine if you could take in the beautiful and expansive Paso vineyards in one glimpse? Well, that's a wish that a ride in the enormous hot air balloon will grant you. Capturing the beauty of the local vineyards and wineries from above is an experience that will be etched in your memory forever.
Do you love watching the sun set or rise? If so, you'll love this trip. Often balloon rides are scheduled at dawn or in the evening. One hot air balloon ride lasts anywhere from 30 minutes to an hour. Usually, a flight ends with some treats and a champagne toast.
Drastic weather changes may force you to reschedule or cut short your balloon ride. Therefore, it's advisable to visit Paso from May to November when the weather is favorable enough for countless hot air balloon rides.
2. Explore Downtown Wineries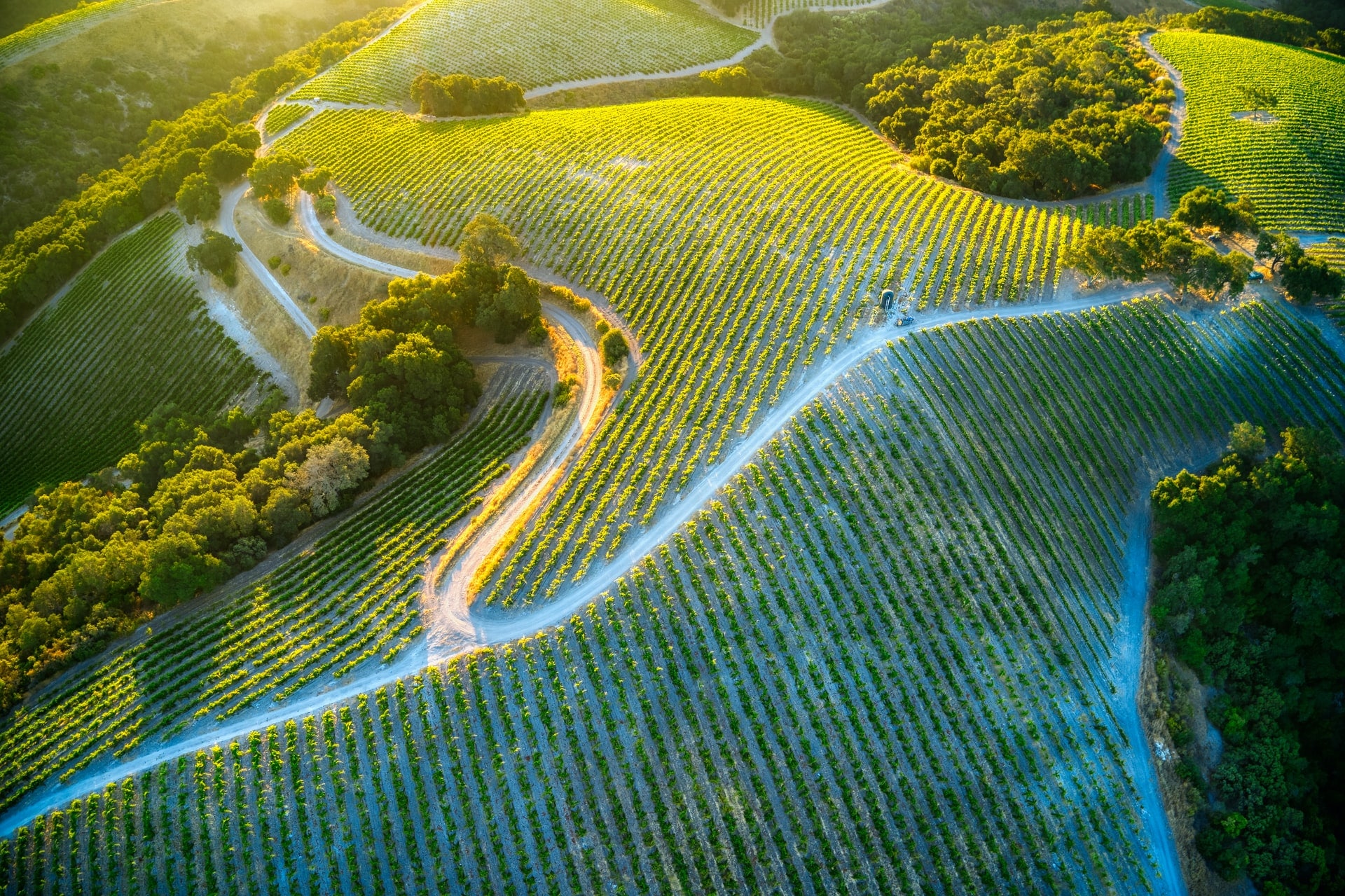 No trip to Paso Robles is complete without a visit to at least one winery. The Downtown Wineries are the epitome of what this place represents. It's a string of tasting rooms that hint at the diversity, charm, and history of Paso Robles.
There are over 200 tasting rooms in Downtown Paso Robles. Some tasting rooms have a subtle mix of classic wine brands, luxury wine varieties, and some less-known but worth trying wine pairings. The tasting rooms are within walking distance, making it convenient for one to try different tasting rooms without driving too far.
The tasting rooms stay open from morning until 7:00 p.m. Feel free to visit other attractions in Paso before ending up at the downtown wineries. Here, you'll taste different wines and can even buy bottles to take back to your AvantStay rental.
3. Horseback Trail Ride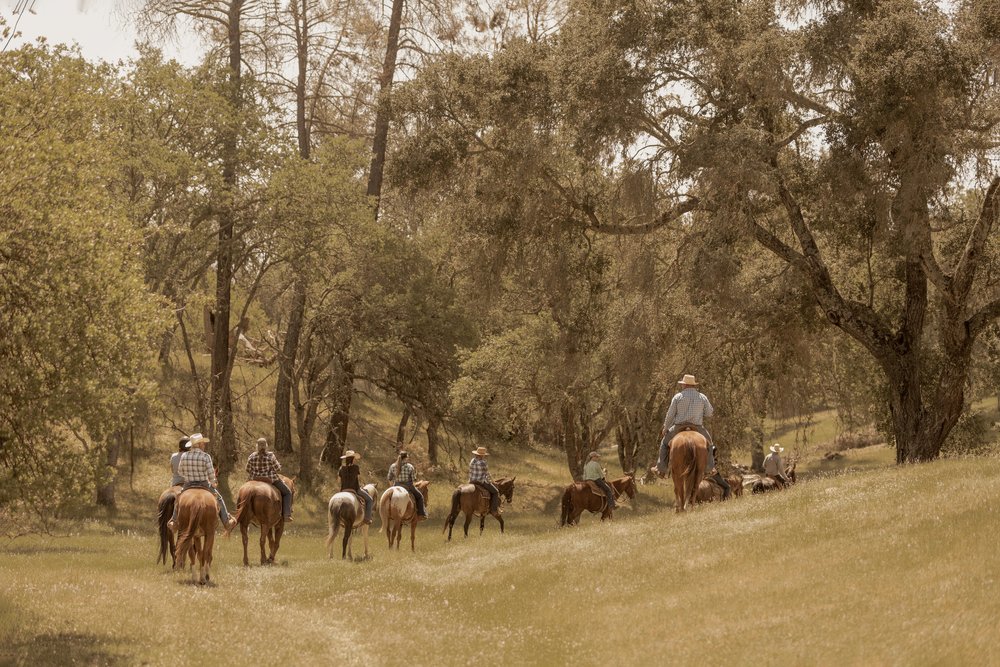 A mind-blowing adventure awaits! But wait, you need your cowboy hat and leather boots because it's time to saddle up! Horseback rides happen primarily away from the wine areas and off into California's Central Coast.
Feel free to schedule your Central Coast trail rides with a recognized private ranch, local winery, your hotel, or the local state land authorities. A typical ride entails a trip through the grape vines, rugged terrain, up and down the California rolling hills, and across sandy river beds with occasional stops for wine tasting.
Whether you're a pro horse rider or a first-timer, there's no doubt that each guided horseback trail ride will open you up to a more adventurous part of yourself. Kids and adults are welcome to explore Paso via horseback all year round.
4. Adelaida Road Tour
On the west side of Paso Robles wine country is another hidden gem with more wineries than you can finish visiting in a day. Adelaida Road is famous among Paso vacationers. It's dotted with grand and smaller-sized family-owned wineries and vineyards.
Alta Colina, Adelaida Vineyard & Winery, Halter Ranch Vineyard, Tablas Creek, Niner Wine Estates, and Lone Madrone are only a few places to schedule visits. Here, you'll take wine tours through the vineyards, taste different wines, and learn about the history of wine production in Paso.
5. Scavenger Hunting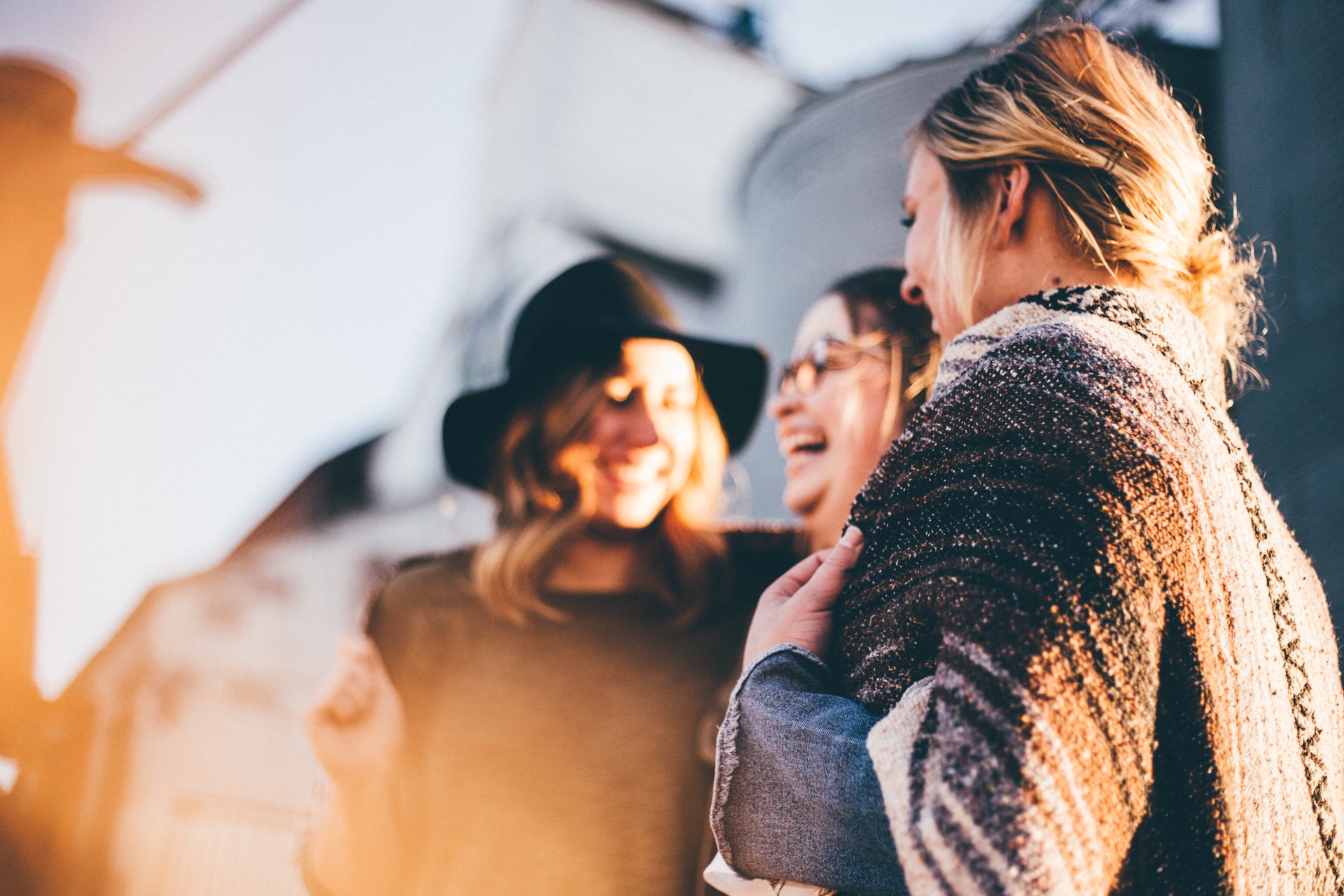 If you love solving puzzles or playing mind games, you will love scavenger hunting in Paso Robles. It's a clever way to discover and learn about downtown Paso Robles.
A typical scavenger hunt begins and ends at the infamous corner of pine and takes two to three hours. Participants can solve clues, see attractions, learn about the area's history, and complete challenges. You'll be using your smartphone to complete most of the tasks while playing at your own pace.
Prepare to navigate through places like the City park, the Paso Robles Clock tower, Paderewski Piano, the Paso Robles Inn, Carnegie Library, and more. You'll explore outdoor artwork, renowned hotels, and historic buildings.
There's so much to discover in Paso Robles and scavenger hunting is the best way to explore the area!
6. Vineyard Drive Tour
The Vineyard Drive is another stretch that boasts some well-known wineries in Paso. These wineries include Dilecta, Clos Soléne, and Paix Sur Terre.
Paix Sur Terre is undoubtedly the place to visit if you like white wine. While not as expansive as downtown wineries, Vineyard Drive is equally intriguing with sites like Thacher, where you can taste exhilaratingly delicious red wines like Zinfandel, Cinsault, and Valdiguié.
Make a few additional stops at the Opolo Vineyards, Jada Vineyard and Winery, and the infamous Brecone Estate.
7. Soak in Hot Springs
Soaking in a bathtub at home is relaxing, but nothing beats a long dip in nature's bathtub. One that never runs dry has plenty of minerals to replenish the skin and is never too hot or too cold.
The hot springs of Paso Robles existed long before the wineries and vineyards took over the region. In the 1700s, the area was a large patch of lush greenery filled with exotic animals, native Salinan Indians, and tall trees.
These thermal waters have been known to attract visitors from across the globe who come here on a quest to experience the health benefits therein. Besides soaking in the hot Sulfur baths, you can also enjoy mud baths that come with numerous benefits to your skin, joints, and muscles.
The three available entries to the hot springs in Paso Robles include; Franklin Hot Springs, River Oaks Hot Springs Spa, and Paso Robles Inn.
8. San Luis Obispo County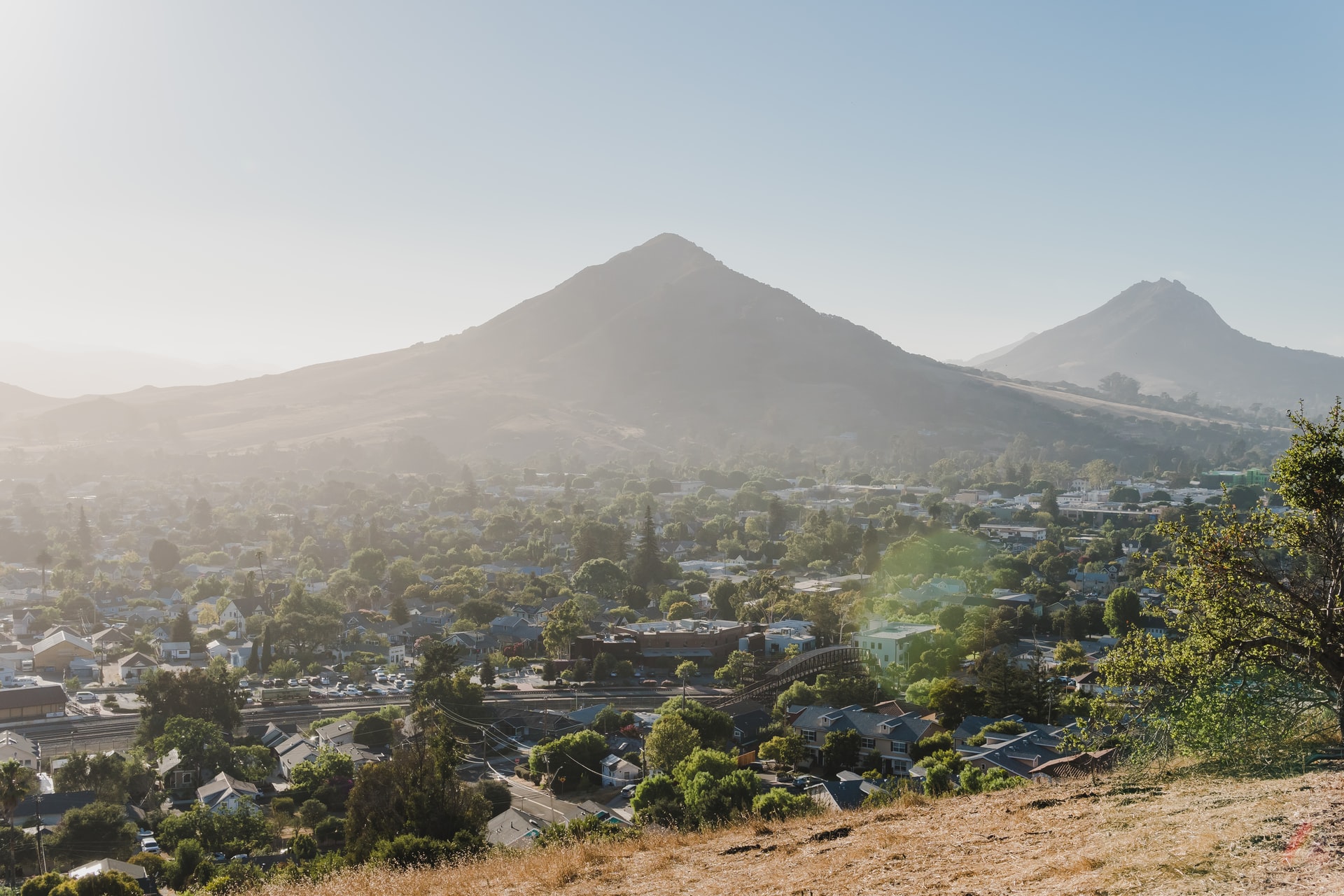 San Luis Obispo is a city in the coastal region of California. It may be tiny, but thousands of tourists throng this city throughout the year to witness its magnificence.
Fan-favorite attractions include Bubble gum alley, where chewed gum covers the walls, and the Mission San Luis Obispo de Tolosa on Mission Plaza, a Spanish mission museum established in the 1700s.
Other worthy attractions in San Luis Obispo County include The San Luis Obispo Museum of Art, where you'll view breathtaking works of art by different contemporary artists from California.
You'll be awed by fresh produce vendors, flower sellers, and street food vendors on Higuera Street's Downtown SLO Farmer's Market, where this small town with a population of About 50,000 comes alive.
9. Highway 46 East
By now, it's clear that Paso Robles has no shortage of vineyards and wineries. Thus, it is no surprise that Highway 46 East is yet another part of Paso where wine lovers can have a field day. It's also where you can experience the distinct cowboy culture that is so prevalently conspicuous across Paso Robles.
Tobin James is the first spot that people visit on Highway 46. It's an established winery with a wide variety of great-tasting wines. Other attractions here include the Robert Hall Winery, where besides all things wine, you also get to indulge in an intoxicatingly fun game of bocce ball. A concert at Vina Robles and plenty of selfies at Jessie James's hillside area are enough to complete your vacation.
The J. Lohr Vineyards and Wines and the Le Vigne Winery for cheese and wine tastings are hard to miss.
10. The Amphitheater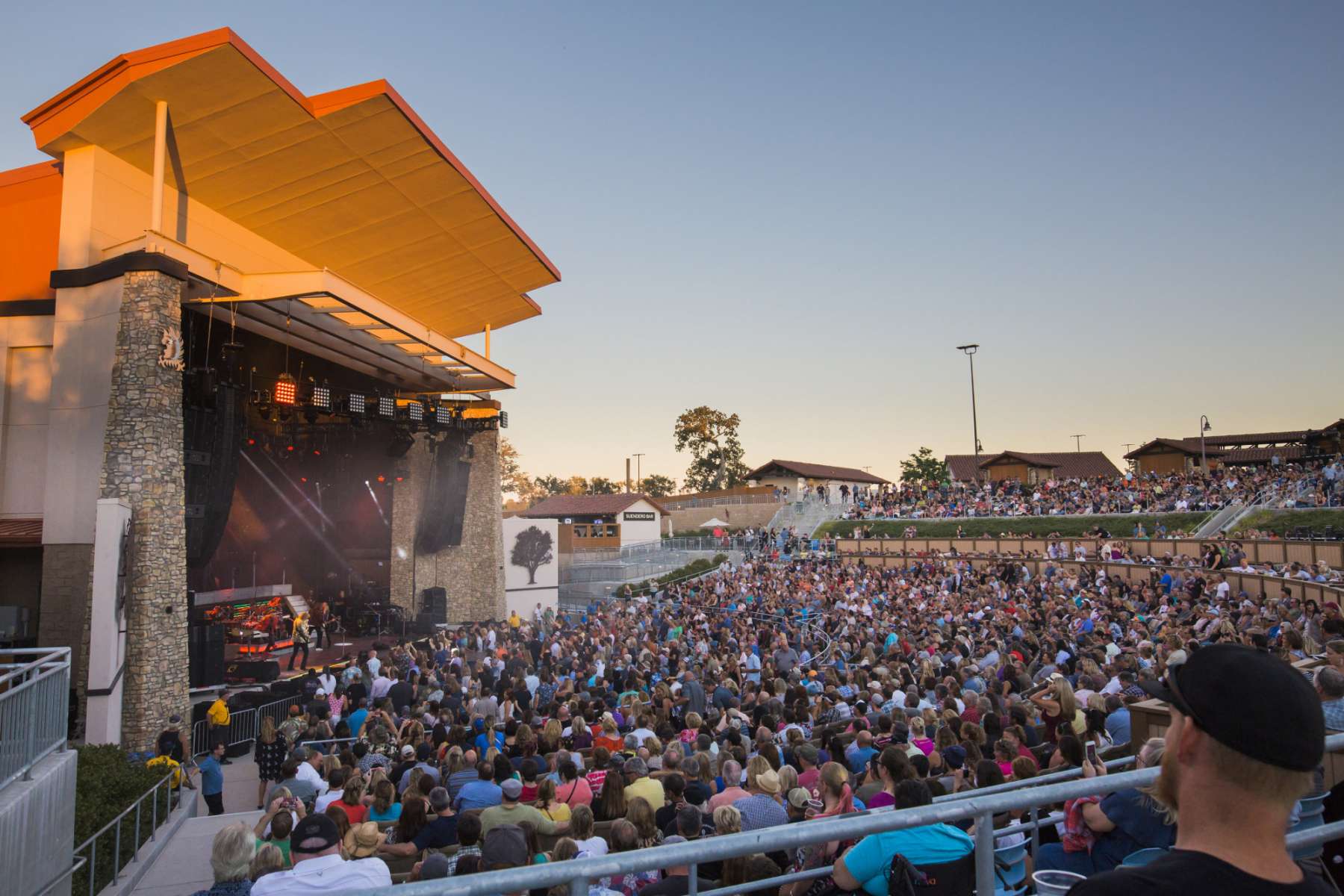 Enormous oak trees adorn the central coast of California, where something special also resides—the Vina Robles Amphitheater!.
The Vina Robles Vineyards created the amphitheater to offer what other wineries didn't. Here, tourists can sip on wine while listening to live music in a unique setting that blends ancient European and Californian styles.
Local and award-winning artists, including The Beach Boys, Kacey Musgraves, Chase Rice, and Train, have held concerts at the Amphitheater, which remains open from April to November.
11. Estrella Warbirds Museum
The Estrella Warbirds Museum is over 30 years old. It's a space where 40 macro-artifacts, military air crafts, vehicles, missiles, and memorabilia used in World War II are carefully preserved and maintained.
Also known as the Estrella Army Air Force Base or the Paso Robles Municipal Airport, this aviation museum is a nonprofit focused on educating current and future generations. Visitors can find a Woodland Auto Display featuring vintage and class automobiles, as well as Nascar race cars. The museum hosts annual car shows that attract thousands of locals and visitors every year.
If you're a history buff, automobile lover, or generally curious, this is one of the most educational things to do in Paso Robles.
12. Paso Robles Pioneer Museum
Located in the downtown area of Paso Robles, The Paso Robles Pioneer Museum is another must-visit spot where visitors can go down memory lane. The museum has visual and written memorabilia of Paso Robles's history.
On your visit to The Paso Robles Pioneer Museum, you'll see the city's initial stages, including the first houses, old forms of transportation, wine cellars, and outdated farm equipment. Other intriguing sights on the museum grounds are the 85-ton, 76-year-old oil pump housed in a separate building near the main museum. There's also a schoolhouse that has existed since 1886.
13. Zoo to You
Paso Robles is a rainforest-turned-farmland for world-famous vineyards and wineries. Therefore, it is no surprise that the area's thriving wildlife flourishes at the local zoo.
Zoo to You is a safe haven for abused, permanently injured, abandoned, or displaced wild animals. The zoo works effortlessly to speak about the plight of these exotic animals by educating visitors across the world about their efforts of conservation.
The Zoo to You serves as a rescue shelter where visitors can come in close contact with animals such as otters, lemurs, kangaroos, and big cats.
14. Mission San Miguel
Officially named a State and National Historic Landmark in 2006, Mission San Miguel is an ancient building that opened in 1821. It is one of California's 7 out of 21 missions that have earned the National Historic Landmark title.
The mission, which now serves as a parish cathedral/church, was built to serve the area in which the Salinan Indians densely populated as the Mission San Antonio in the North and Mission San Luis Obispo in the South were too far away.
Despite undergoing routine maintenance, the church's interior bears the original paintings and remains untampered. Its wall frescos were painted by Salinan artists centuries ago and provide the opportunity to step into an antiquated space that will take you back in time.
15. Tin City
If you like food, wine, and beer, Tin City is the place to be. Step into a warehouse district with farm-to-table cuisines, craft beer, wine, and ciders that attract foodies and ale & vin lovers alike.
No need to drive as it's even better when you explore the area on foot. Tin City is home to about 20 family-owned wineries, including Field Recordings, Levo, Giornata, ONX, Brian Benson Cellars, and Desparada. It's also the birthplace of renowned establishments, such as the Wine Shine Distillery, Barrel House Brewery, and Tin City Cider. The nearby McPhee's Canteen, Six Test Kitchen, and Negranti Creamery Scoop Shop make excellent stops for meals and snacks after a lot of wine tasting and beer sampling.
16. Sculpterra Winery, Sculpture Garden
Beyond all the hype and excitement that comes with visiting a place as rousing as Paso Robles, the quiet time comes as a welcome alternative every time you crave a change of scenery. That's precisely what the Sculpture garden provides
Sculpterra Winery and Vineyard is home to Sculpture Garden. Central California artists and creatives have made Sculpterra garden their incubator and art gallery exhibit for some of their best works of art. It's how this place became a world-recognized center for magnificent granite and bronze sculptures, including the 'Dancing Horse,' 'Mermaid,' and 'Puma.'
Visiting the Sculpture garden is the best thing to do in Paso Robles because it's where you can come to admire art while simultaneously tasting wine.
17. Helicopter Tour
It may be brief, but it's an experience you will never forget. A personalized day trip around Paso Robles aboard a helicopter lasts about thirty minutes. and provides a rare chance to get a bird's eye view of the area.
One ride can accommodate up to five people and takes riders on a short tour around Paso to view the Pacific Ocean and see Hearst Castle, Wine Country, and Morro Rock. You can have Ord book a longer ride with several stopovers at different vineyards and wineries where you'll get to taste the wine before boarding the helicopter to the next stop.
18. Happy Hour Walking Tour
A happy hour walking tour is an adventure that lasts about 1 hour and 15 minutes. Participants walk downtown and make several stops to taste wine and olive oils while learning about the great people that place considerable roles in making Paso Robles what it is today.
Some of the happy hour walking tour stops include Vine Street, Paso Robles Children's Museum, Paso Robles History Museum, and Paso Robles Wine Region.
Beyond hot Springs, vineyards, and the welcoming spirit of the locals, this fun activity is a chance to get up close and personal with Paso Robles.
19. Hiking at Carrizo Plain National Monument
The Carizzo Plain National Monument is a park that provides a welcome alternative for visitors who are not in Paso Robles solely for its wineries and vineyards.
This place is the largest native grassland area that's left in California. It's the best spot for people looking for an adrenaline rush or who want to break a sweat hiking through the California poppies, which come into full bloom in spring.
It's also an excellent spot for people looking for a quiet picnic spot with less traffic.
20. Wander Sensorio Field of Lights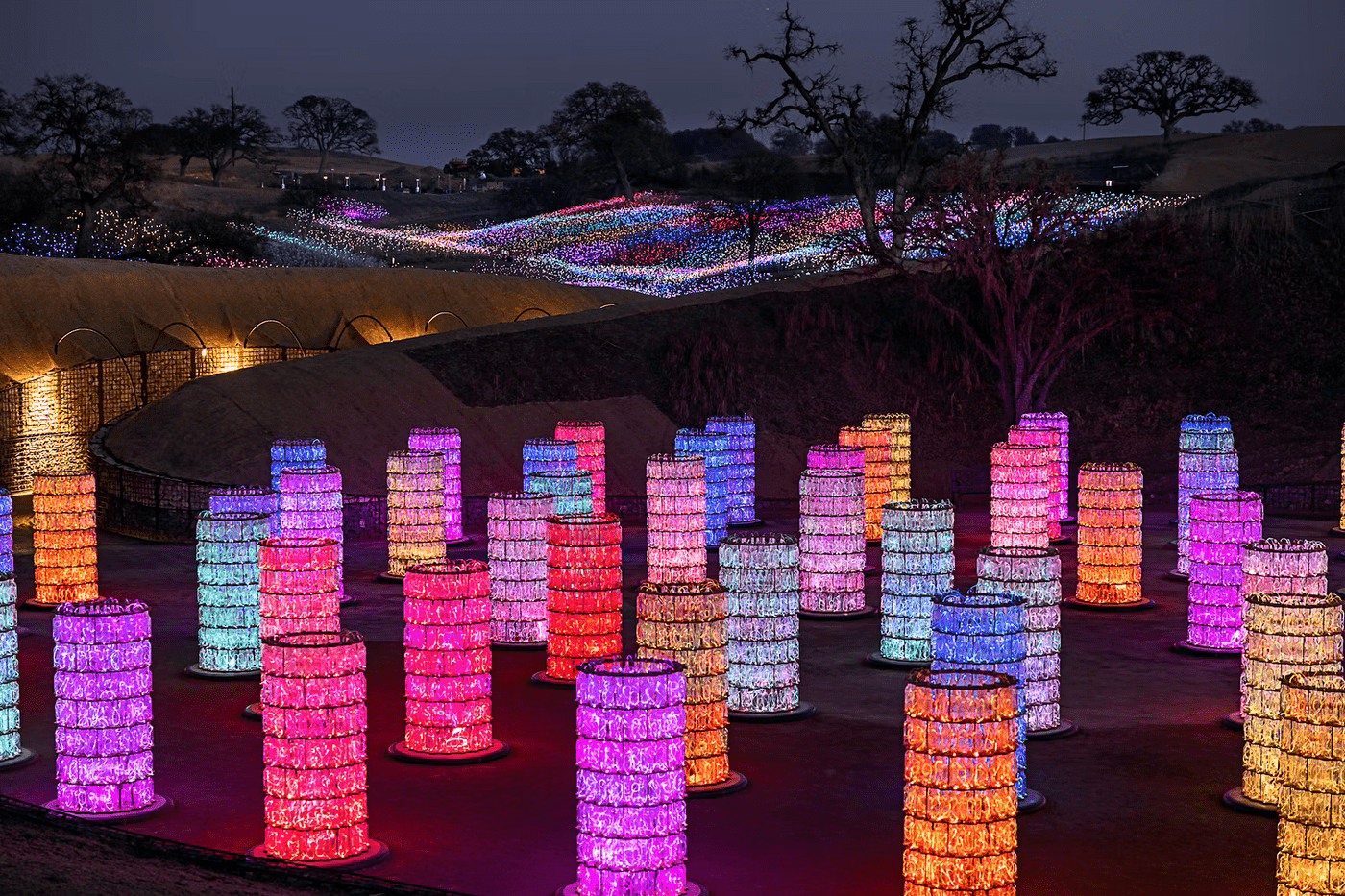 The Sensorio Field of Lights is a relatively new thing to do in Paso Robles. This project is one of acclaimed artist Bruce Munro's biggest exhibits. This activity involves a night when people visit a patch of land on the outskirts of Paso, where artists install light art on over 15 acres of land.
During the day, the lights are barely visible but at night, the lights create an awe-inspiring scene that makes for the most romantic evening.
Best Things to Do in Paso Robles: Final Thoughts
When all is said and done, Paso Robles is hands down one of the most surprising places for vacationers looking for a quintessential wine-country experience laced with unusual and unique places to visit.
Although it's somewhat of an underrated destination in California, it has proven a worthy site that receives thousands of tourists from countries around the world every year.
If you're interested in seeing how wonderful Paso Robles is for yourself, revisit our list of the top twenty things to do in Paso Robles before you go. Are you eager to try these activities but don't have a place to call home during your stay here? Check AvantStay out for reliable rentals and accommodation in Paso Robles.